Local payment methods enable customers to self-checkout through means of domestic credit/debit cards, and digital wallets that only operate by countries and regions. For example, your customer in the Netherlands might want to pay using iDEAL, which is used by more than 60% of consumers in the Netherlands for online purchases, whereas customers in Belgium on the same website might want to pay using Bancontact, a popular payment method there.
Steps
If you would like to enable local payment methods via PayPal Smart Buttons, please log in to PayPal and refer to the instructions below.
1. Log in to PayPal > Press the gearwheel icon on the top right > in the drop-down menu, select Account settings > Website payments > Website preferences > Update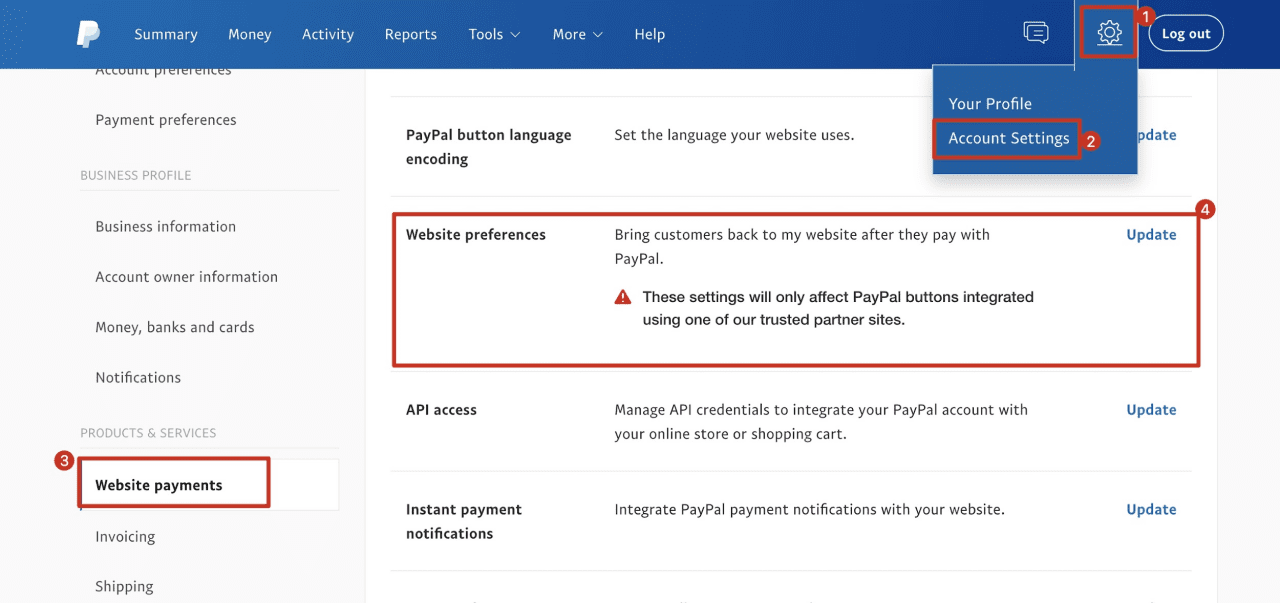 2. Select Yes to complete.

Available local payment methods via PayPal
Payment method

Country

Currency

Minimum Transaction Amount

Refund Time Limit

Bancontact

Belgium

EUR

1 EUR

Within 180 days

BLIK

Poland

PLN

1 PLN

eps

Austria

EUR

1 EUR

giropay

Germany

EUR

1 EUR

iDEAL

Netherlands

EUR

0.01 EUR

MyBank

Italy

EUR

NA

Pay upon Inivoice

Germany

EUR

5 EUR

Przelewy24

Poland

PLN/EUR

1 PLN

SOFORT

Austria

Belgium

Germany

Spain

Italy

Netherlands

UK

EUR

GBP(UK)

1 EUR
Local payment methods
Bancontact
Bancontact is the most reliable online payment solution in Belgium. With over 15 million cards in circulation, customers use a Bancontact card or mobile app linked to a Belgian bank account to make online payments that are secure, guaranteed, and confirmed immediately.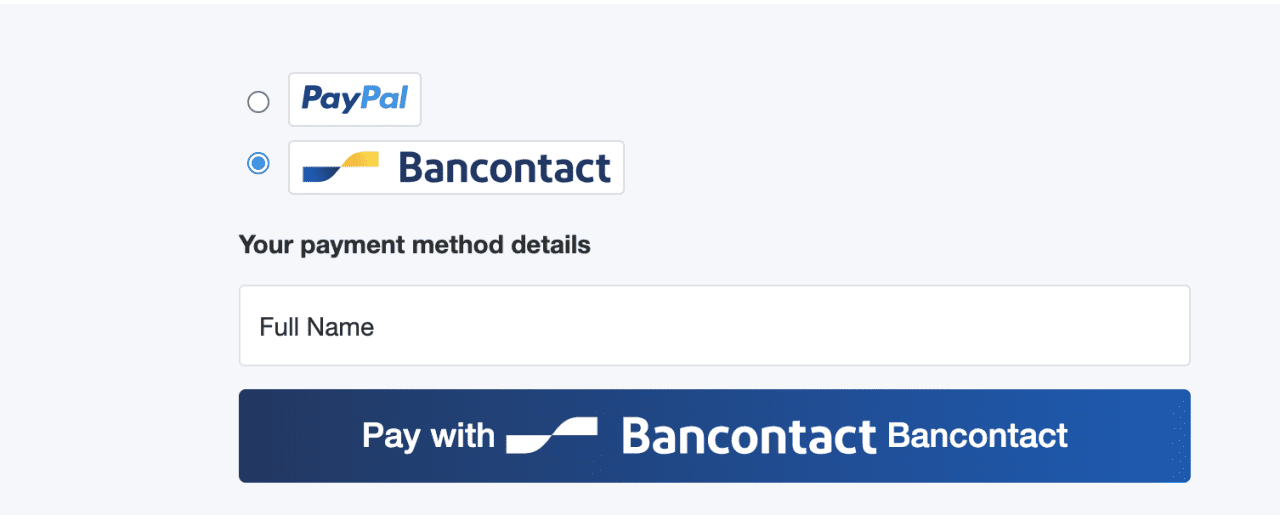 Blik
Blik is a payment system in Poland with unique integrations that allows users to make instant payments and withdraw cash using only the user's standard mobile banking app. The system enables users to make online and in-store purchases and to transfer money in real time between bank accounts andATMs,including cash withdrawal from ATMs, without the need of a payment card.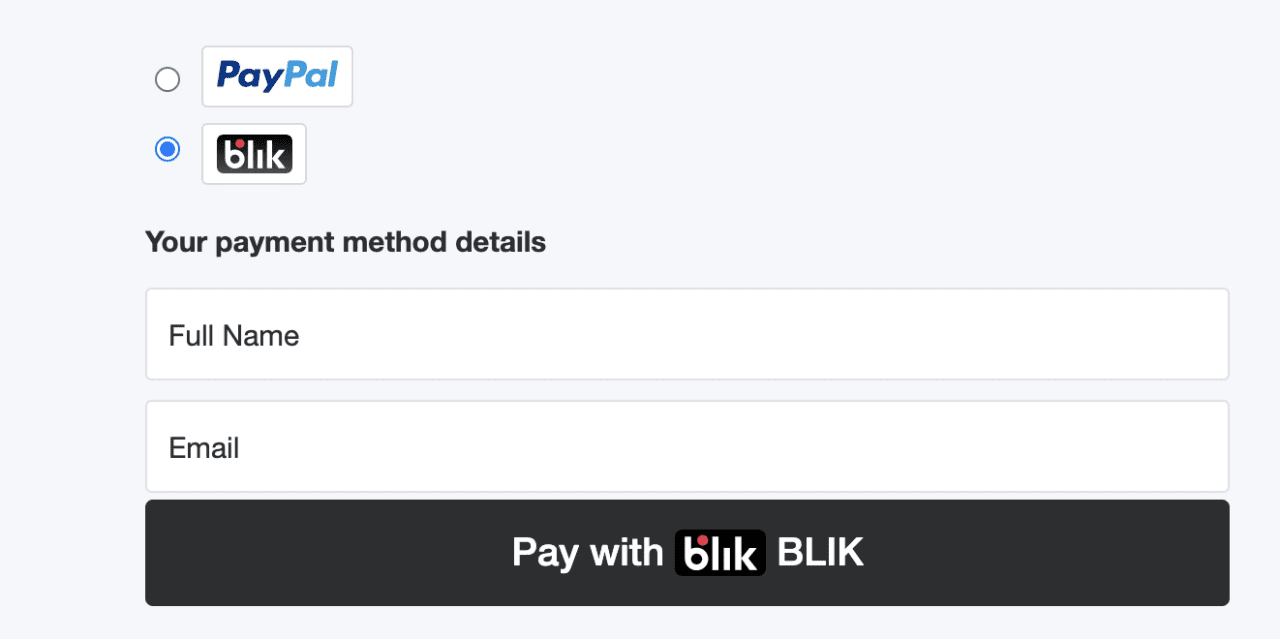 EPS
EPS is an Austria-based payment solution that is developed by domestic banks and the government jointly to facilitate online payment processes. EPS payments empower millions of it users to make online transactions that are simple and secure.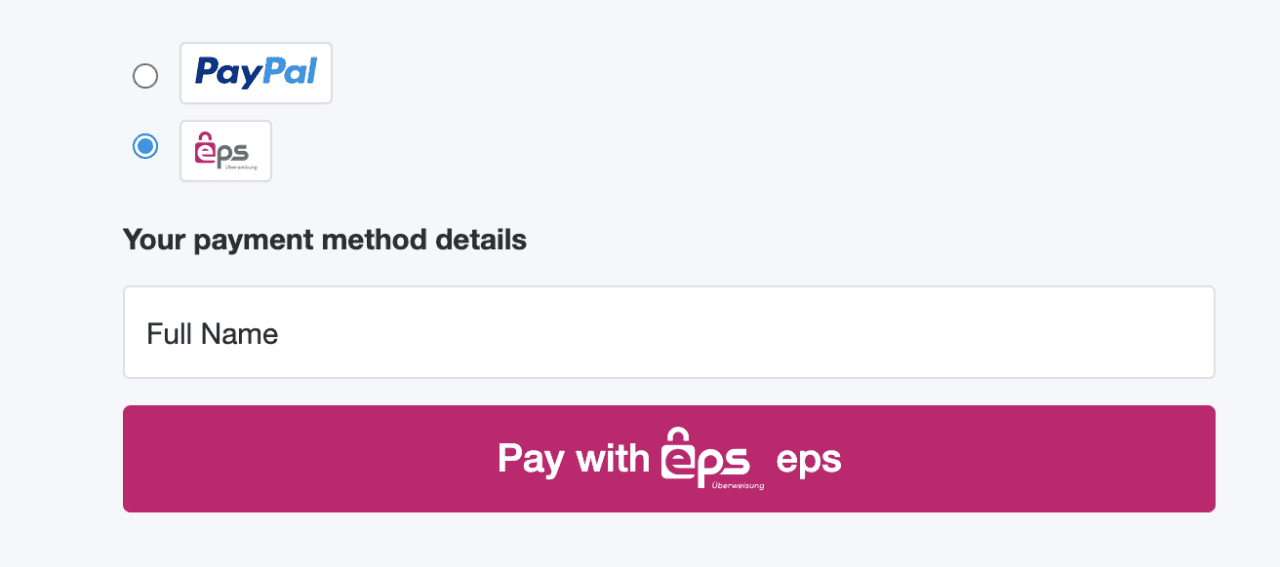 Giropay
Giropay is an online-based payment service in Germany that was launched in 2006. Giropay allows customers to directly initiate online transactions via their bank accounts in the safest way.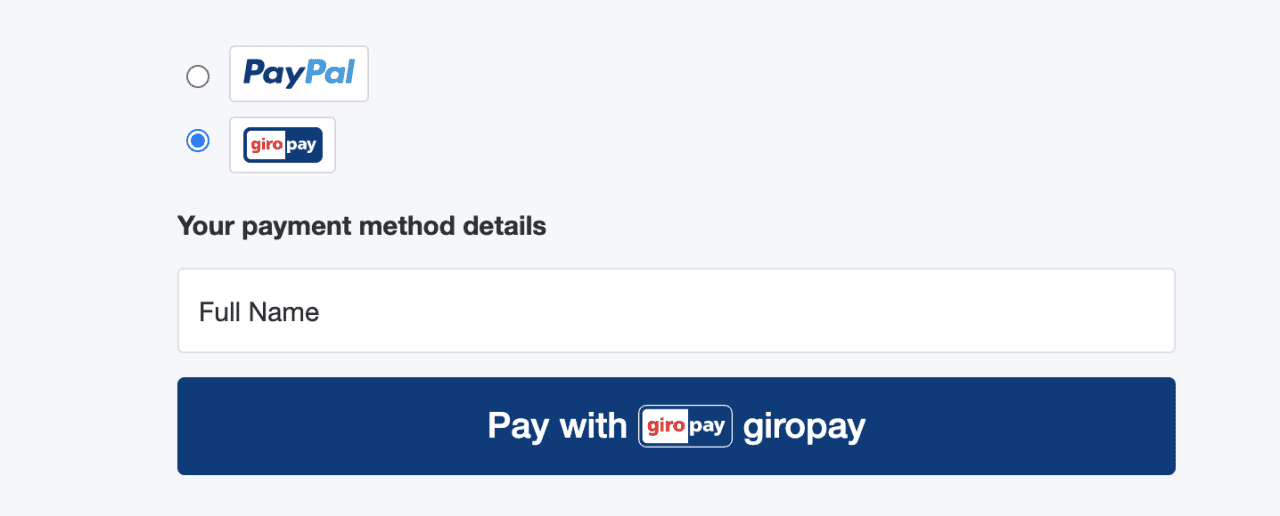 iDEAL
Ideal is a netherland-based payment solution that is widely-used in the e-commerce industry. In the Netherlands, more than 13 million active online banking users are able to make accessible & secure transactions online via iDEAL free from registration.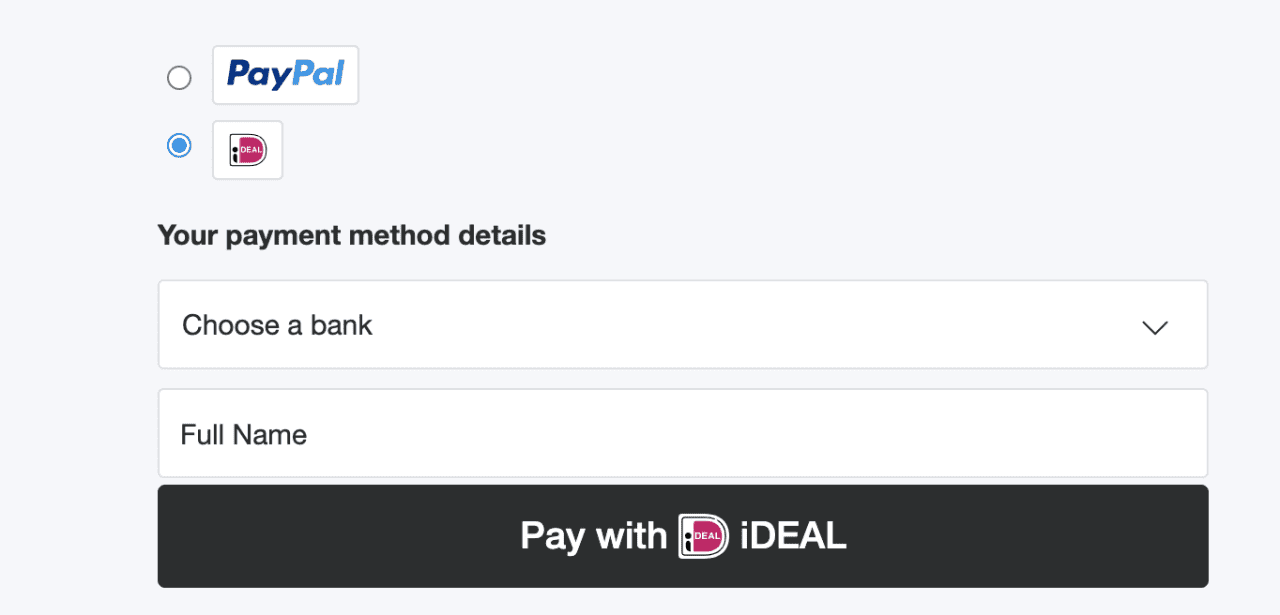 Mybank
Mybank is a european payment system with more than 210 participating banks and payment service providers.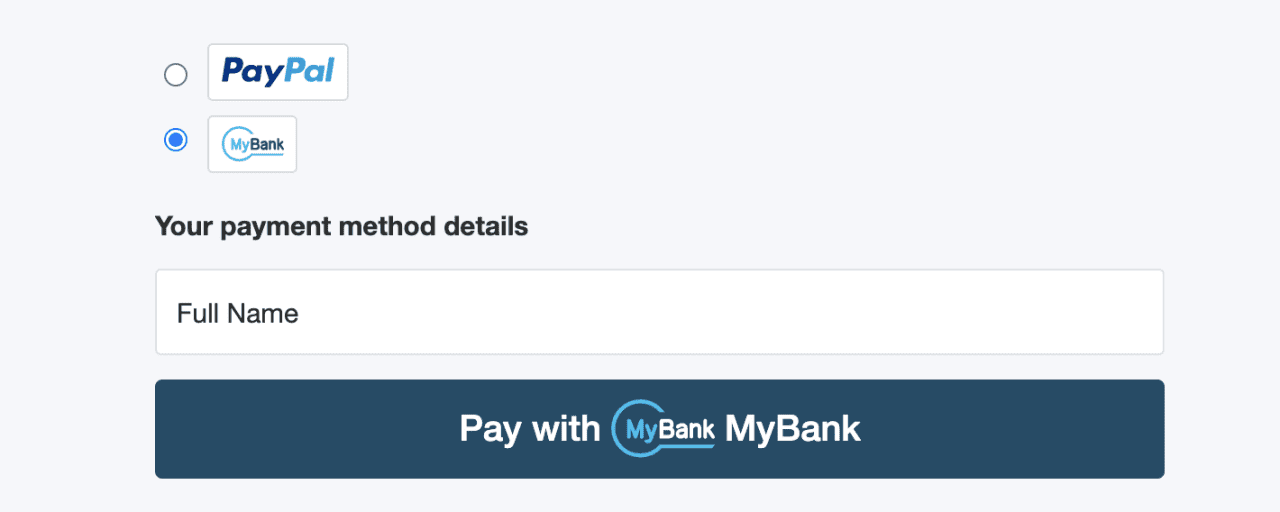 Pay upon invoice with Ratepay
Pay upon invoice is an invoice payment method in Germany offering buy now and pay later services. You will receive an invoice or a separate payment request along with parcels delivered to be paid within 30 days. There is no PayPal account needed for the buyer to use Pay upon Invoice.
PayPal has partnered with Ratepay to provide this service. This payment method is also called as Rechnungskauf mit Ratepay in German.

Przelewy24
Przelewy24, often referred as P24, is the largest payment method aggregator in Poland that facilitates unique payment solutions for the ecommerce industry, offering transaction services that can almost be used on any mobile/electronic device and through the means of various payment methods. These payment methods include but are not limited to:
Express checkout

Blik

Mobile payment (Apple Pay, Google Pay)

Digital Wallet

Pay in installments
Sofort
Sofort is an online payment aggregator established in 2005 and later aquaired by Klarna, a Swedish fintech company. Sofort is percived by many from Germany, Austria, Switzerland and Belgium, as one of the most popular online banking payment methods. Sofort has been consistently processing millions of transactions monthly and its payment services are marketed to 13 more Europeans countries and the list is still expending.