What is Attentive?
Welcome to Shoplazza x Attentive integration! Attentive is a conversational commerce platform that humanizes the customer experience. The text message marketing solution built to drive 18.5% of online revenue.By using this integration, you can easily deliver personalized, interactive SMS customer experiences.
About Shoplazza and Attentive
Your store syncs automatically with Attentive to create hyper-personalized text and email campaigns based on customer shopping behavior, using products, prices, and more straight from your store.
Grow your subscriber lists faster by enrolling customers in SMS directly from the Shoplazza checkout page.
Create customer segments based on past shopping behaviour and product preferences.
Use Shoplazza data to send curated product recommendations, automate revenue-generating moments with browse, cart, and checkout abandonment reminders, and keep customers engaged every step of the way with timely updates about their orders.
Growth
Create, promote, and program click-worthy sign-up forms for your campaigns. Grounded in compliance—focused on growth
Sign-up units built with our patented two-tap technology and compliance at the forefront.
Incentives that capture the attention of your customer and convert browsers into buyers.
When and where your sign-up units appear on your website to maximize your ROI.
Audience Manager
Target the right audience with personalized text messages
A single, comprehensive customer view to power personalization .
Audiences with more personal messages that inspire action.
Messaging
Capture customer attention at every stage—from first touch to latest transaction
Customers with highly relevant text messages that drive loyalty and revenue.
Outreach with timely, immersive experiences that capture your audience.
Your strategy through rapid testing and iteration.
Business Intelligence
Uplevel your strategy and make smarter decisions with advanced reporting
Your SMS channel and understand your performance in minutes with fast, flexible, and shareable reporting options .
New strategies, study your results, and refine your sending to maximize your ROI.
Set up
Before we get started, here are a few things you need to set up.
Contact Attentive White Glove team(white@attentivemobile.com) or your Client Strategy Manager at Attentive to request a sign-up source、Attentive tag、SFTP account. And enter it into Shoplazza's Attentive setting page.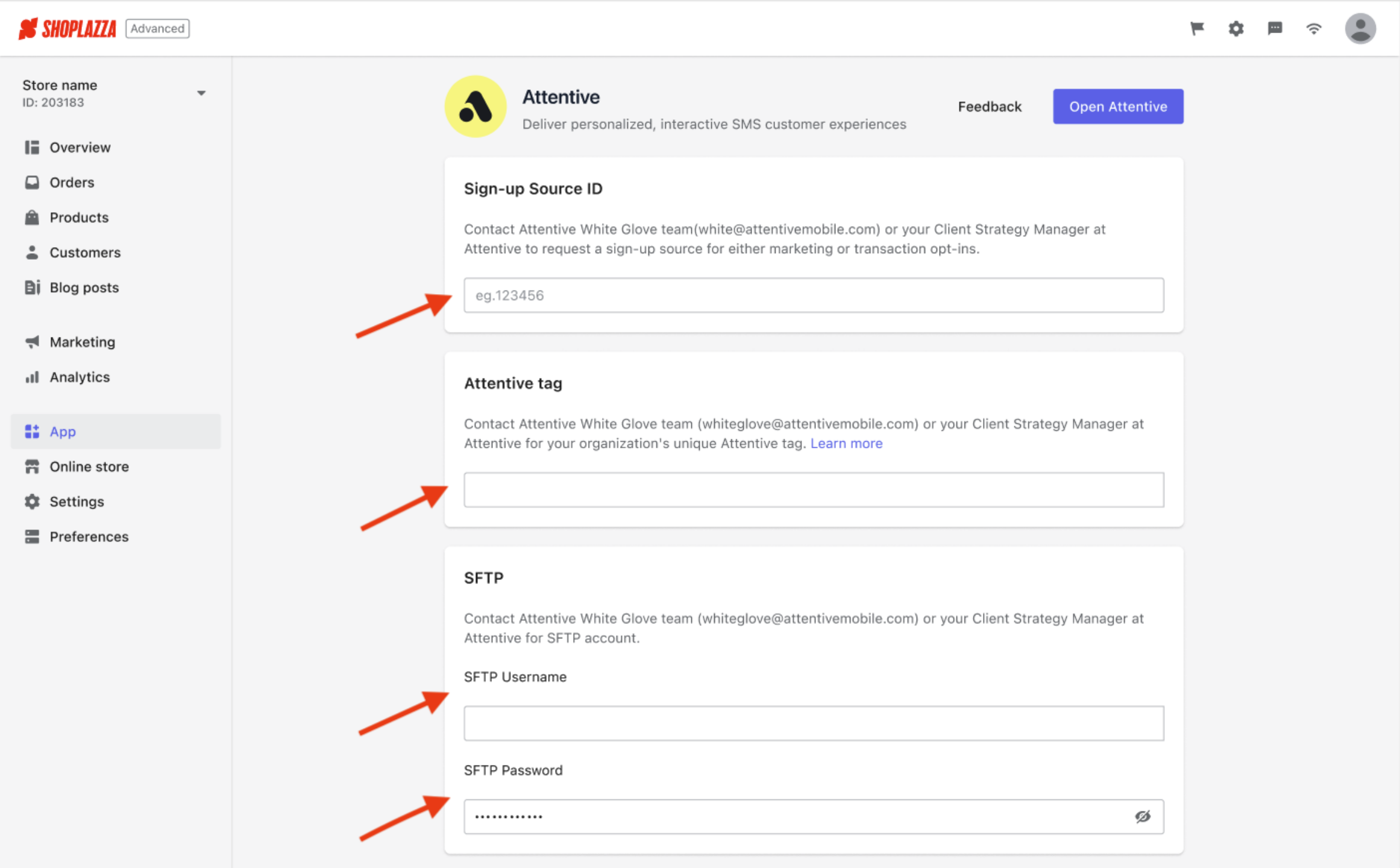 Subscriptions
If you want to collect SMS marketing subscribers at checkout, all you need to do is select this checkbox here.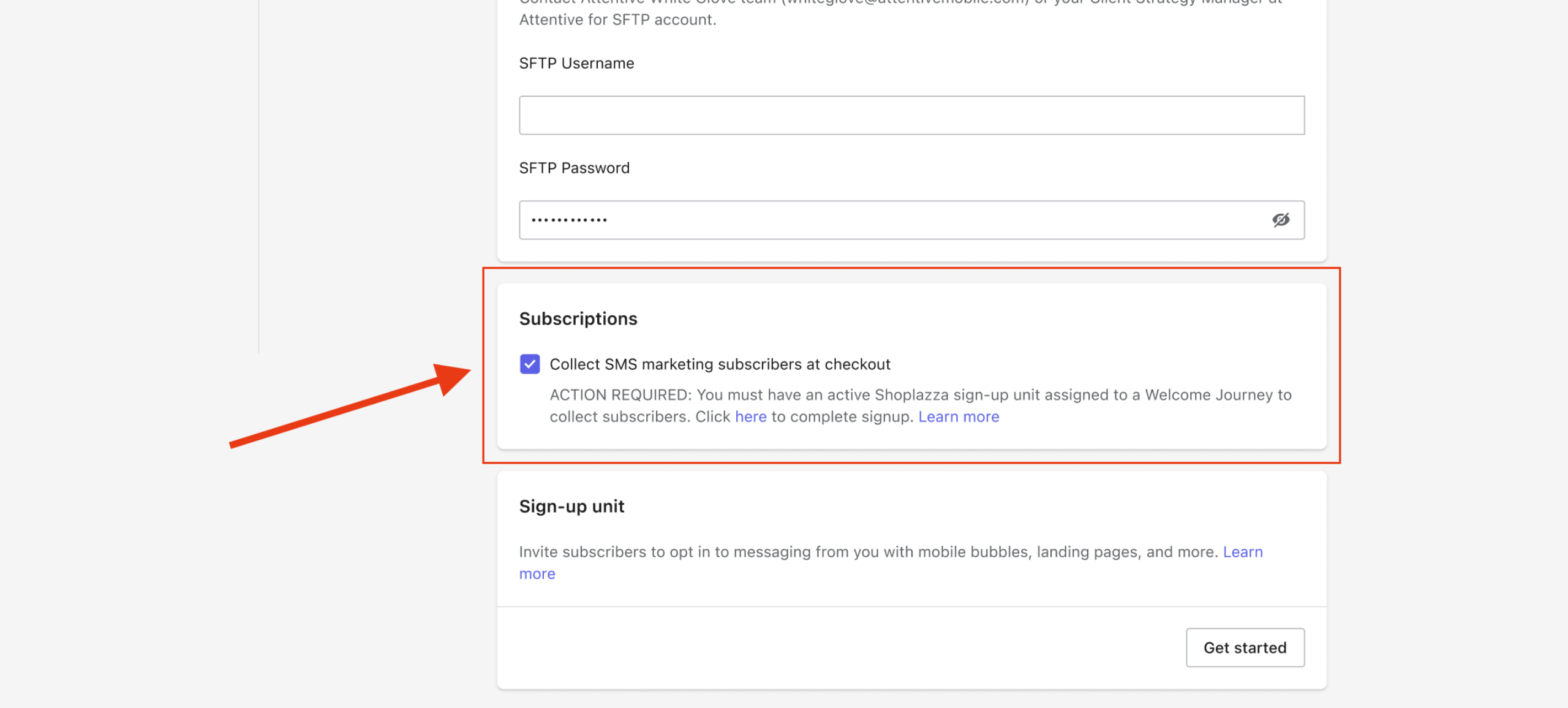 Then your customer can opt-in to subscribe SMS at checkout.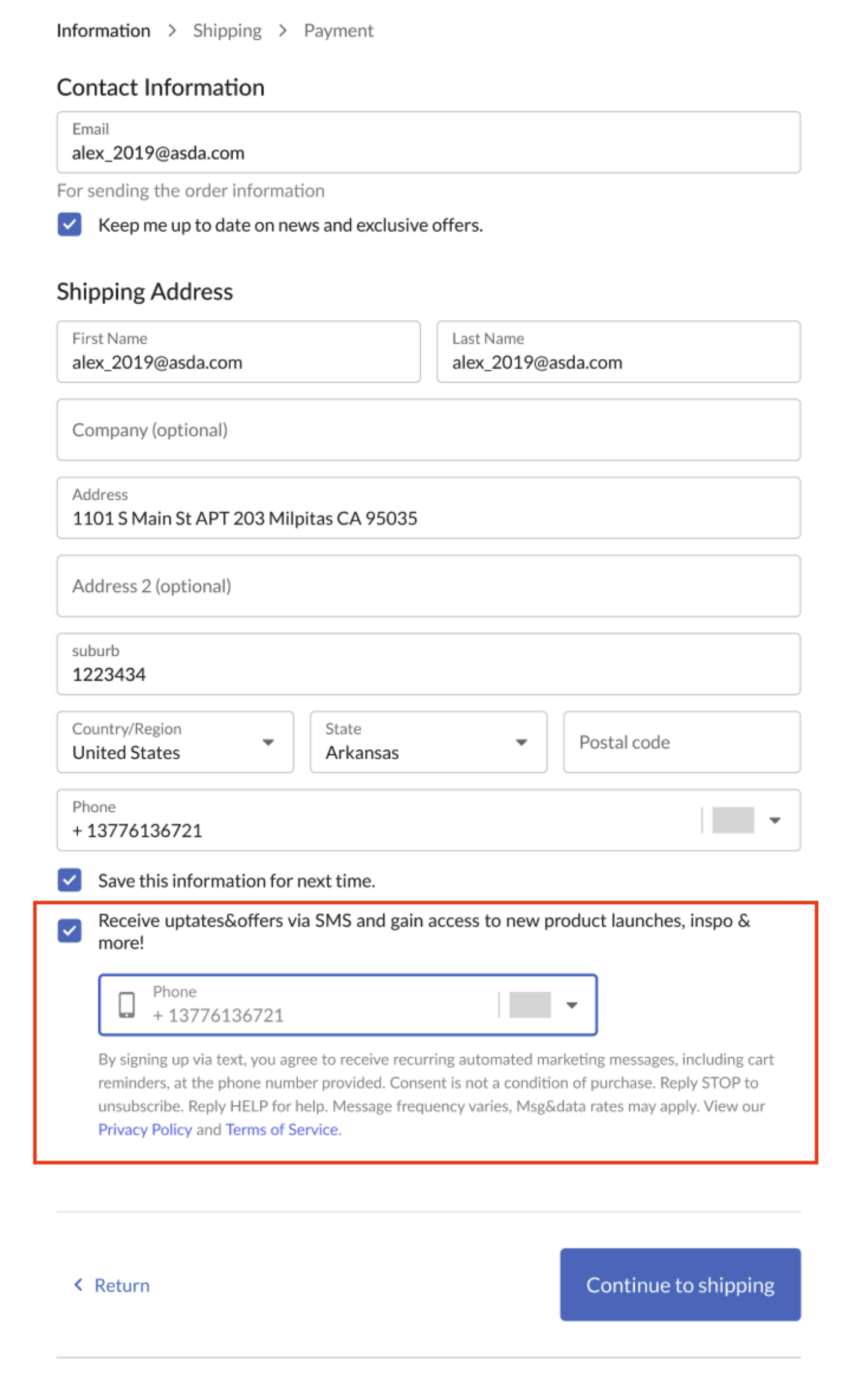 Disconnect
By disconnecting with Attentive, your Shoplazza data will stop syncing to Attentive, and your Shoplazza segments, journeys, and offers in Attentive will stop working.