Coupon codes can be created for each campaign, so customers receive a discount on their purchases. To utilize the coupon, you must enable the coupon code to display on the product details page.
Coupon code can be applied to the shopping cart by following the steps.
Customers can copy and paste the coupon code on their shopping cart to receive the associated discount.
Coupon codes can also be automatically applied when a customer clicks on the code and initiates the checkout process.
You can enable a coupon code to be applied automatically on the checkout page, so your customers don't need to manually paste the code into their cart. However, they still have to choose and click the coupon of their choice to apply for the discount.
Setting up a Coupon code
1. From your Shoplazza Admin > Marketing > Discount codes > click Settings.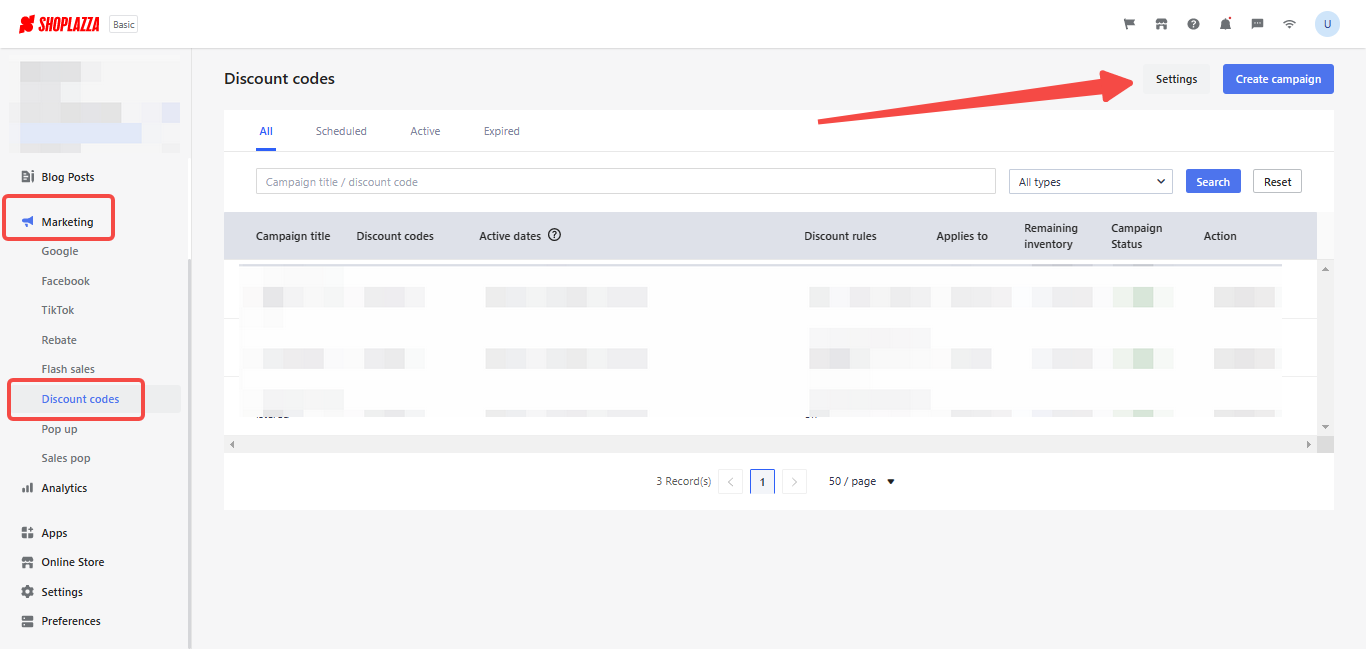 2. Click to Enable Coupon code on to display on the shopping cart page.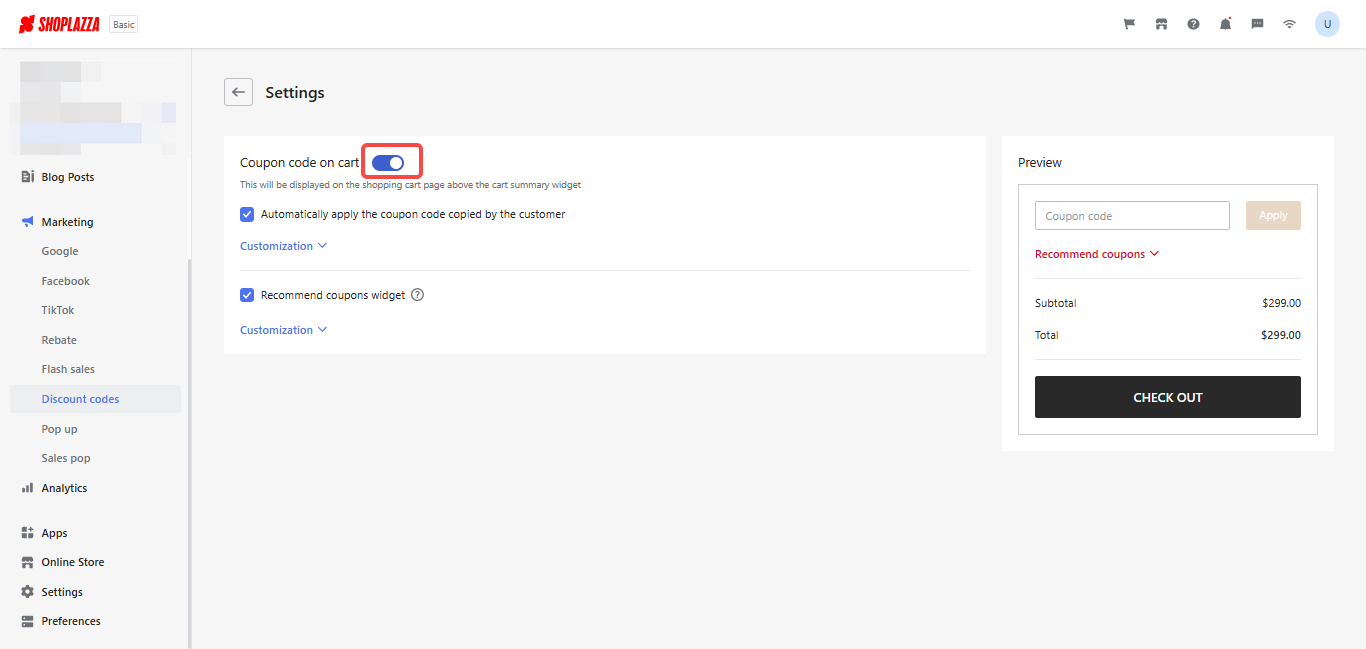 3. Tick the box to automatically apply the coupon. Your customers will copy the discount code before entering the shopping cart page, and the discount will be automatically applied.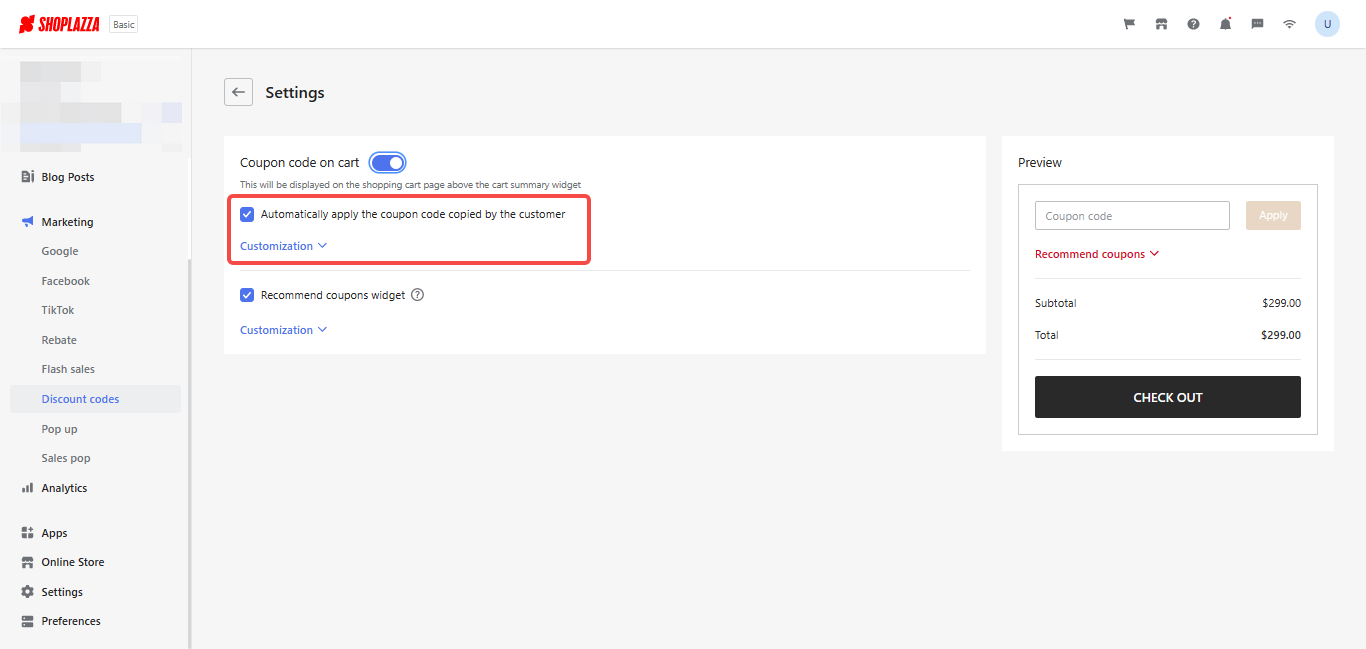 4. Tick the Recommend coupon widget box to recommend the best coupon codes to the customer from those available on the product page.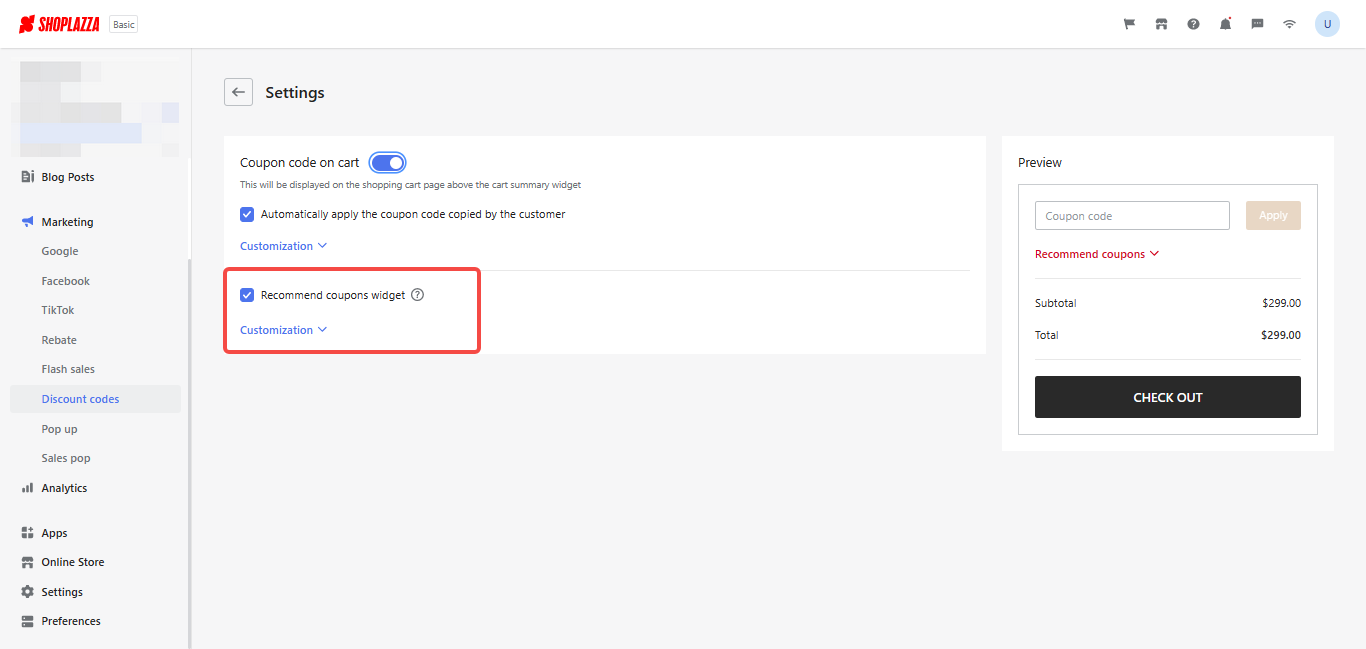 5. Click to customize the display of recommended coupons, and then click Save to complete the settings.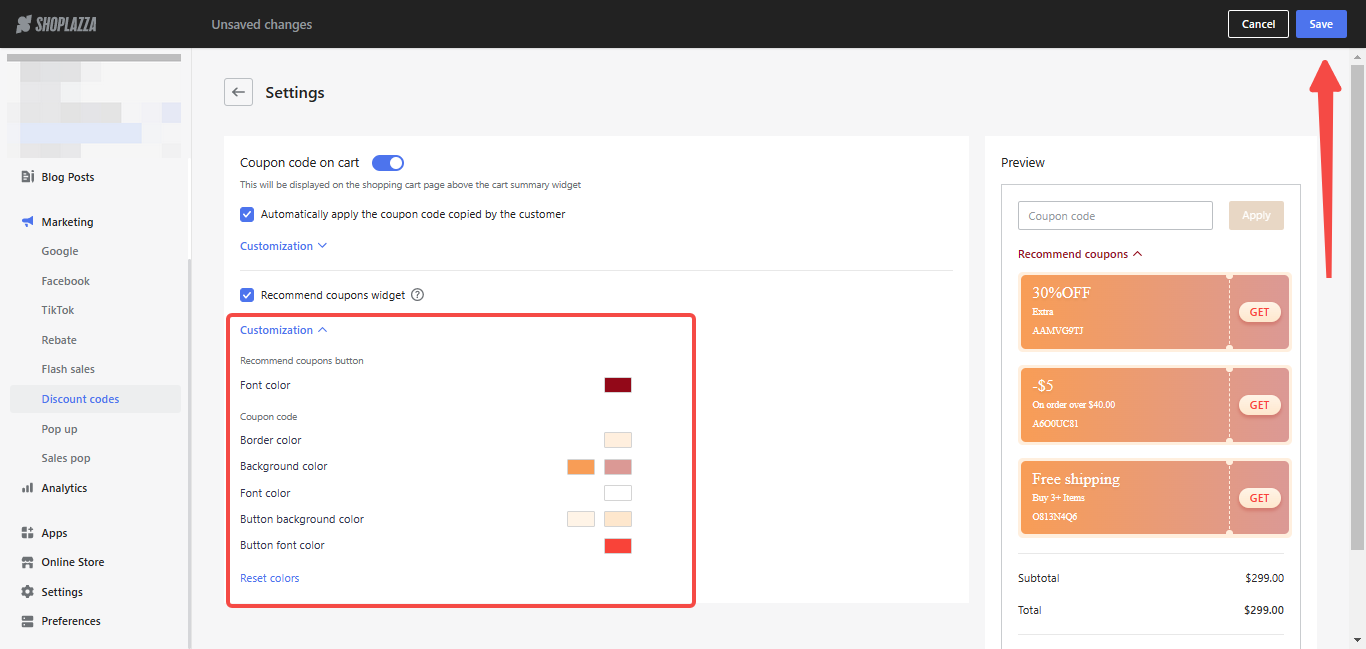 Note
After enabling the function, when customers click the Recommended coupons and click "Get," the discount will be applied automatically. However, the following coupon codes are excluded:
Coupons that are not shown on the product details page
Coupons that can not be combined with other promotional offers
Coupons that are not applicable to all products
Coupons that are only applicable to specified customers