All of Shopalzza's store themes are supported in multiple languages. At present, the theme language editor has been connected to Google Translate. You can use automatic translation to improve the theme language settings simply and conveniently.
1. Start here:Shoplazza admin > Online store > Themes > Actions > Edit languages > Change Theme Languages > Select Desired Language > Auto translate
Note
If your theme is currently using English as the theme language, the Auto translation will not work. By clicking Change theme language, the Auto translate will appear.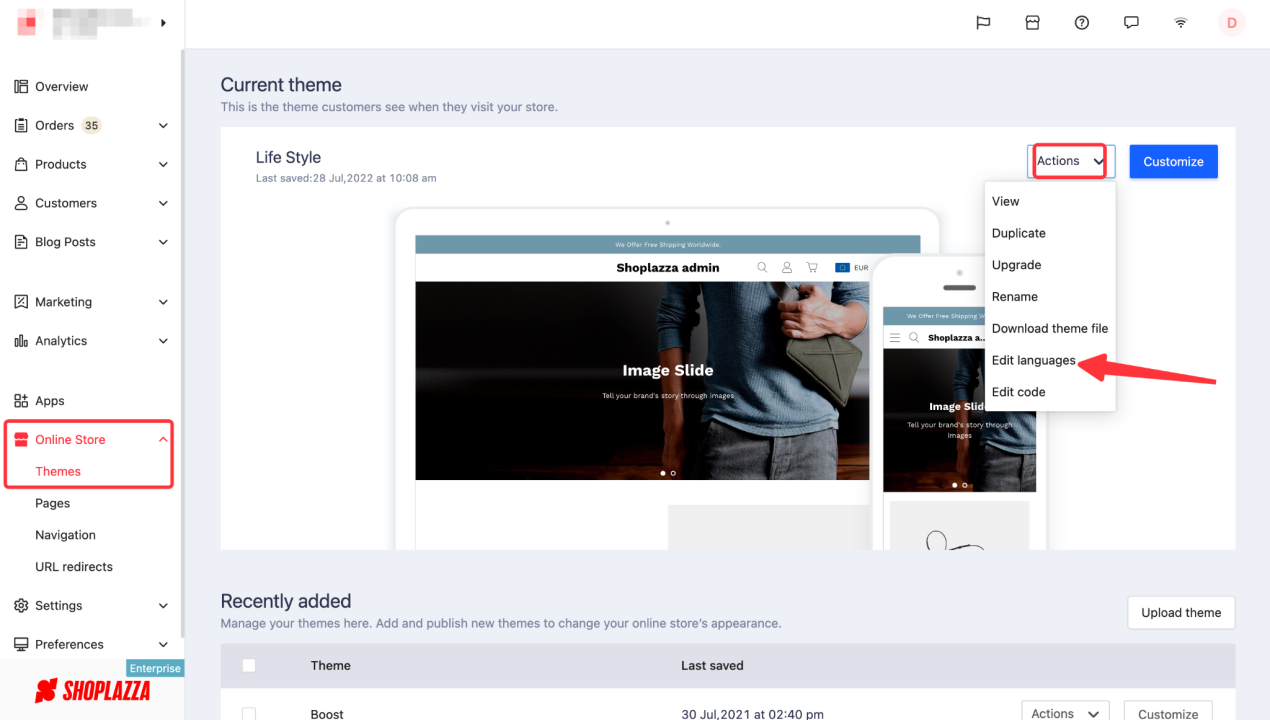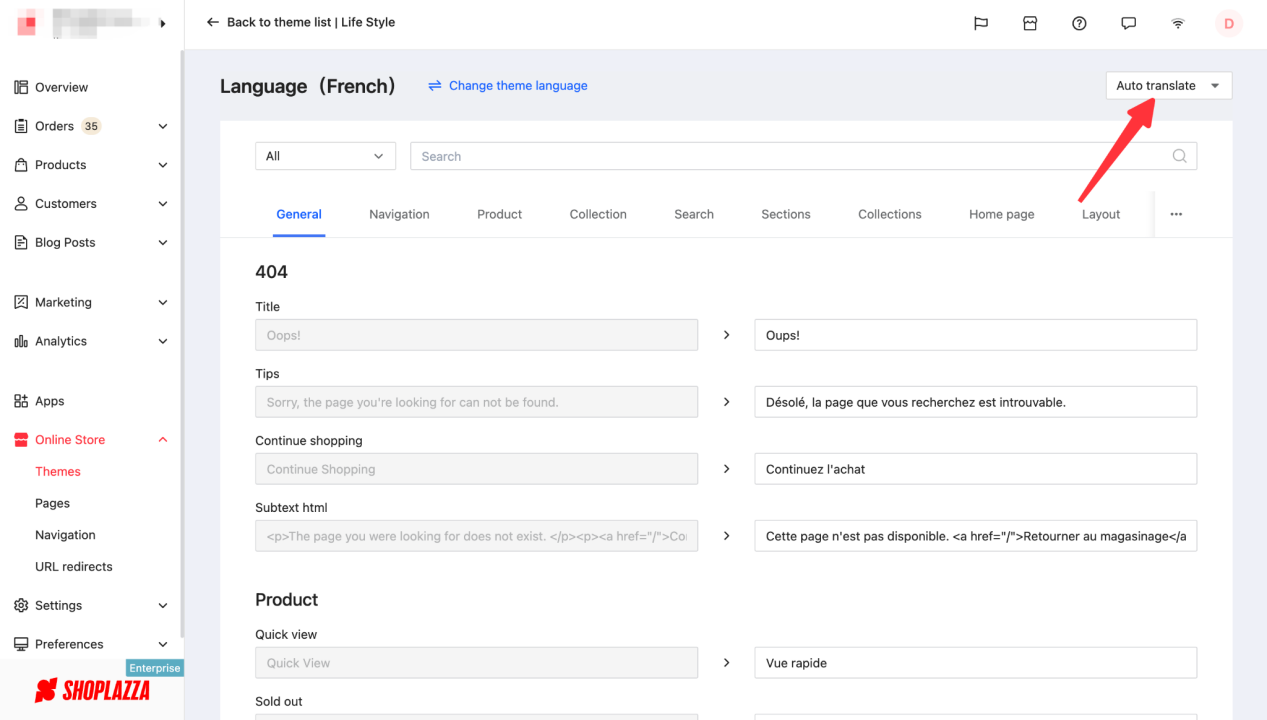 2. Click Auto translate, select All options and save. The system will automatically translate all the texts of the theme, and the existing translations will be overwritten.
3. Click Auto translate, select theUntranslated option and save, only the untranslated copy will be translated, and the existing translation will not be overwritten.