SHOPLAZZA supports merchants to export all store information.
1. Start here: Account Management > Stores > Export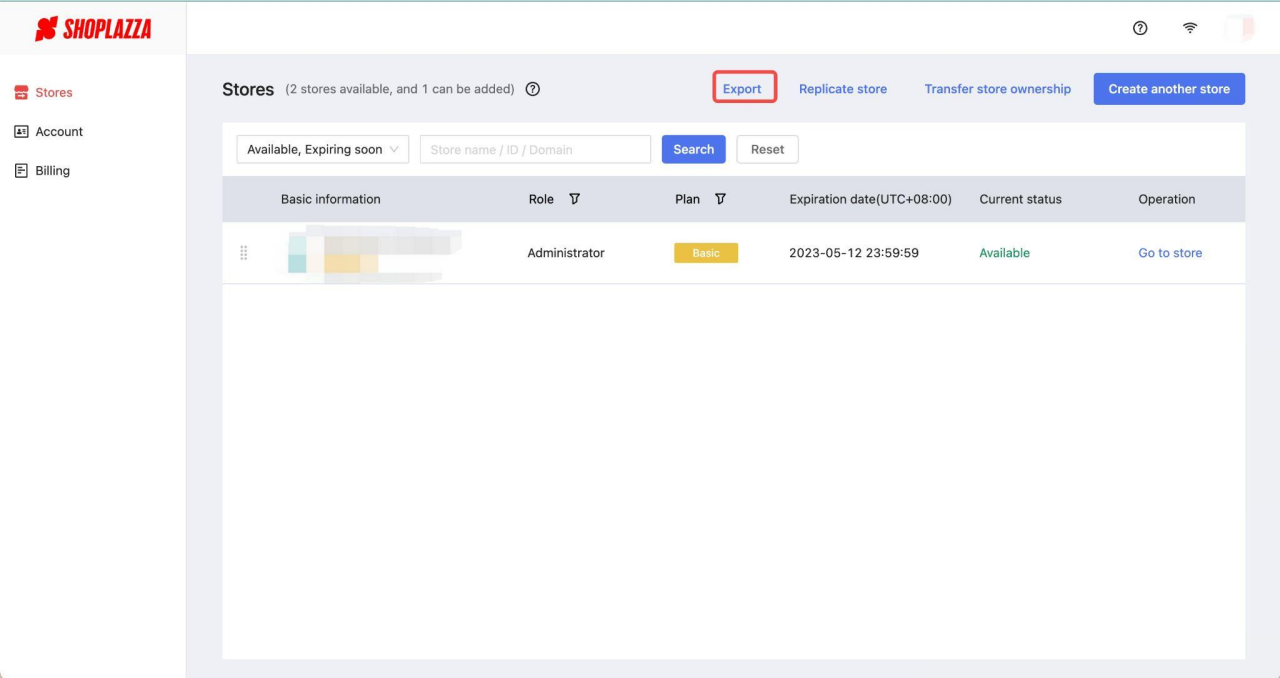 2. All store information can be exported by default. You can also choose to export part of the store information.
3. Click Export to see the export progress, and the export can be terminated halfway.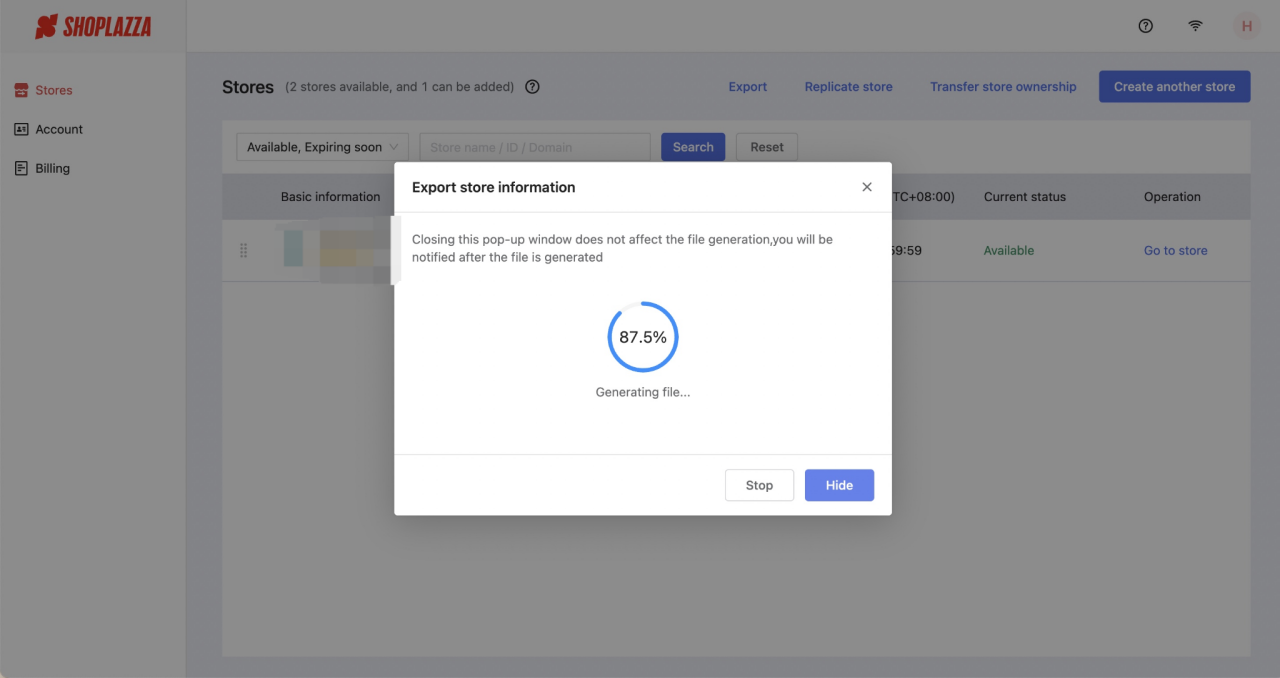 4. You can download the export file after it is finished.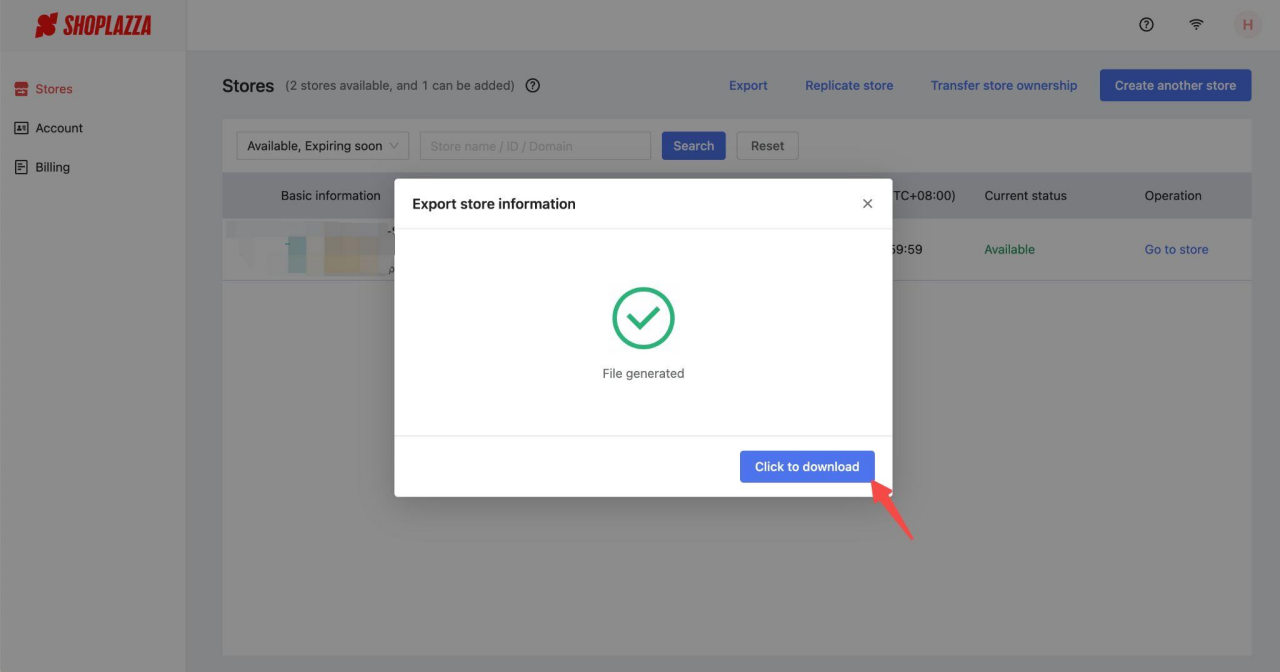 Note
Only administrators have the authority to export store information.
You can export the information of all stores ( including expired stores, frozen stores and closed stores.)