SHOPLAZZA admin supports setting Fulfillment Reminders for unfulfilled orders, so as to remind merchants to fulfill orders on time. This feature can bring customers a better shopping experience. Once set up, merchants can see the unfulfilled days for ongoing orders that need to be shipped.
1. Start here: SHOPLAZZA admin > Orders > Unfulfilled Order > Order setting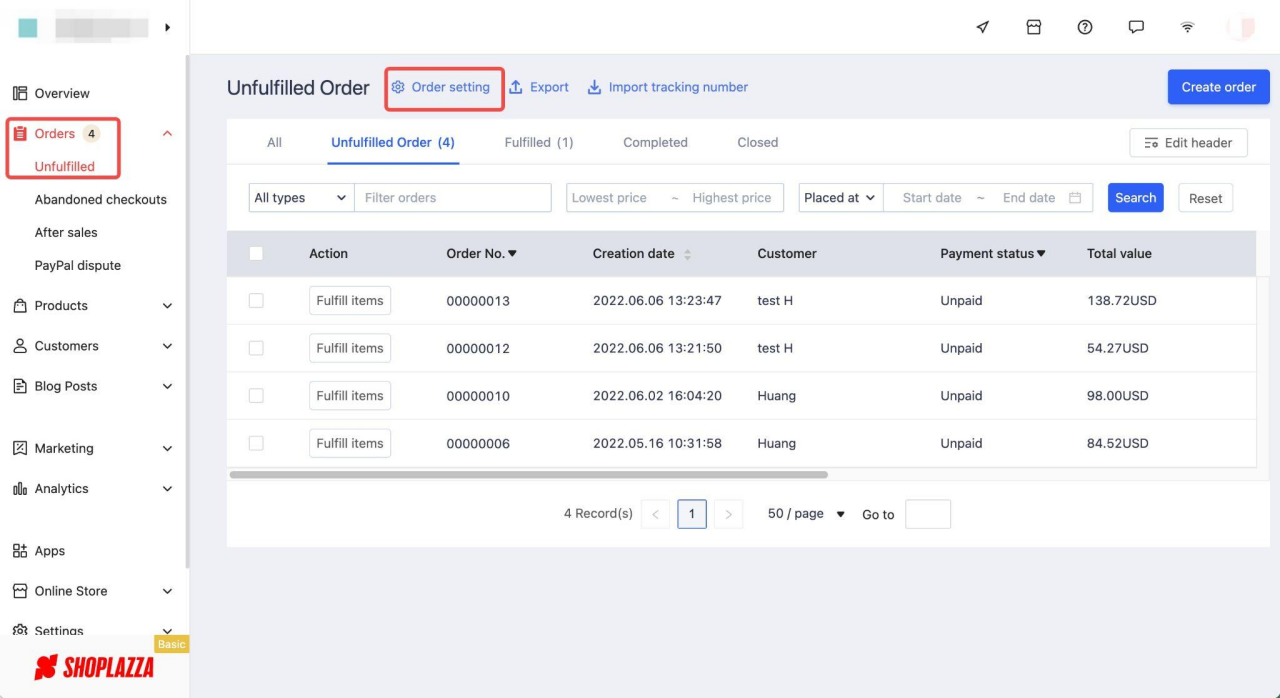 2. Turn on the Fulfillment reminders.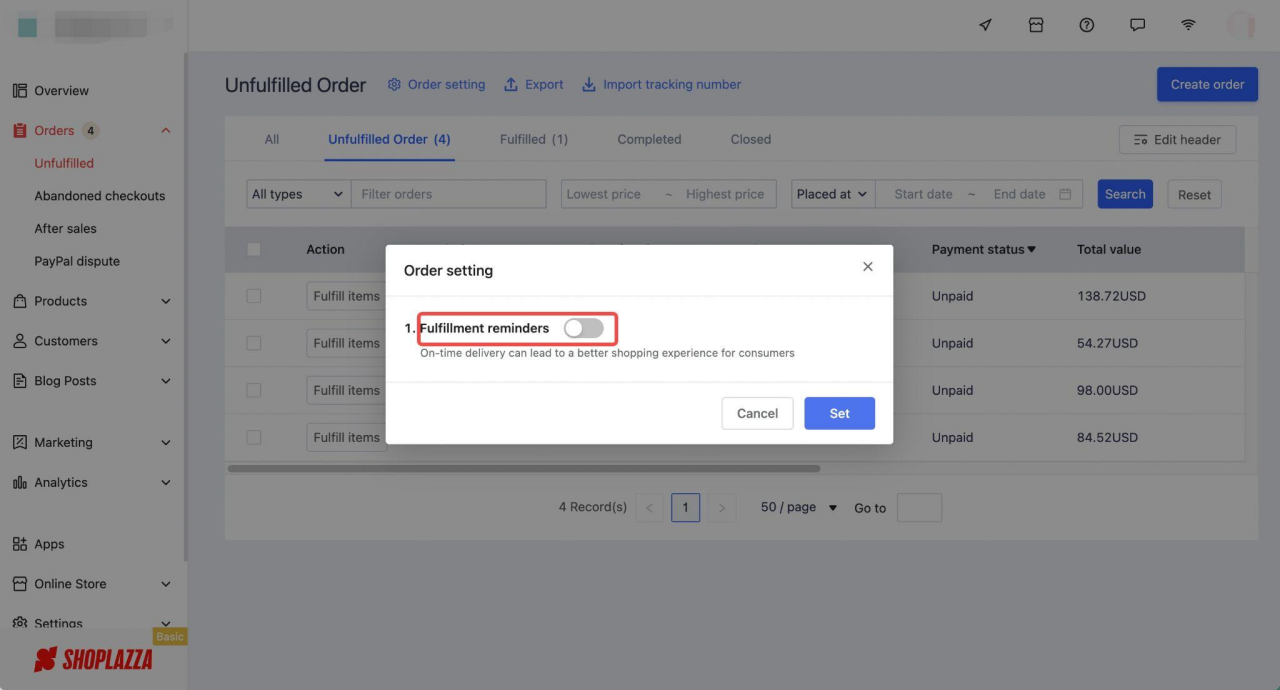 3. Set up reminding conditions.
Remind if the order is not fully fulfilled within ( * ) day(s).
Stay reminded after an order is placed and until it is fully fulfilled.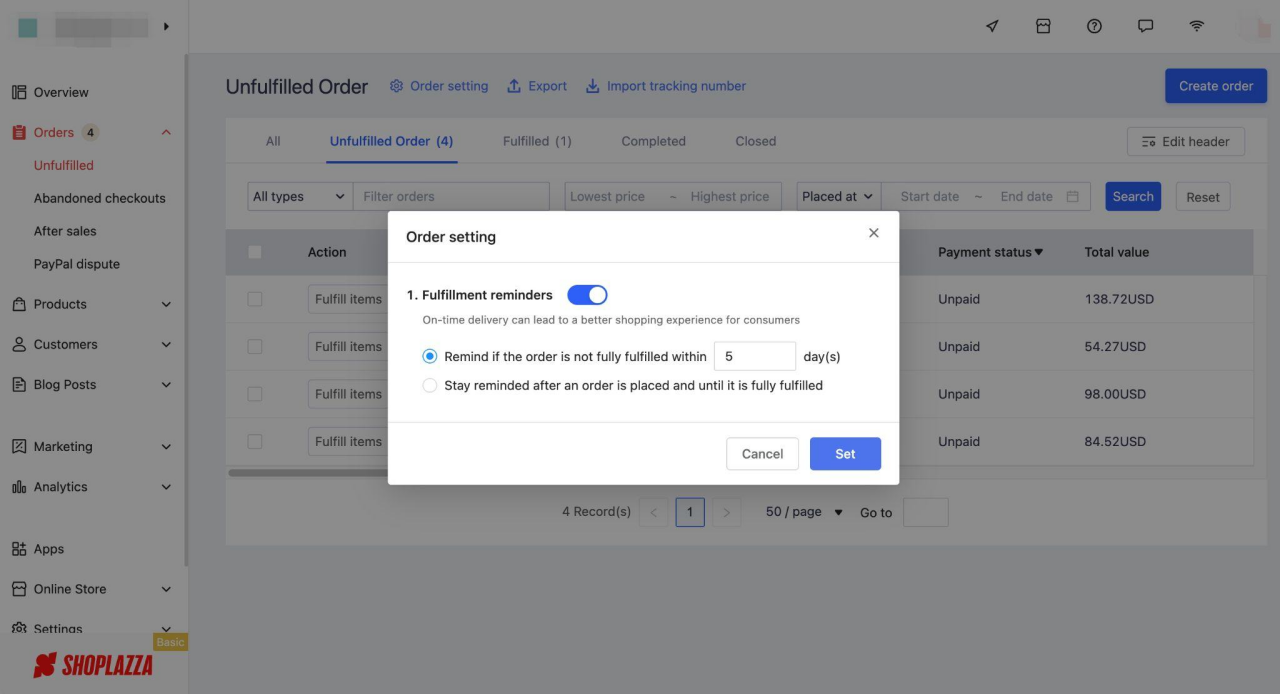 4. View the unfulfilled days of orders.
Method 1: You can view the unfulfilled days of ongoing orders that have not yet been shipped in the All orders list.
Method 2: You can view the unfulfilled days of unfulfilled orders in the Unfulfilled Order list.