Whether you're transitioning to a new business or selling a thriving store, Shoplazza simplifies the process of transferring ownership. Offering a quick, secure, and free-of-charge service, it ensures a hassle-free transition, catering to all your store transfer needs. This article will walk you through the basic steps of transferring Shoplazza stores.
Steps
1. From your Shoplazza admin, go to Manage account from the drop-down profile menu.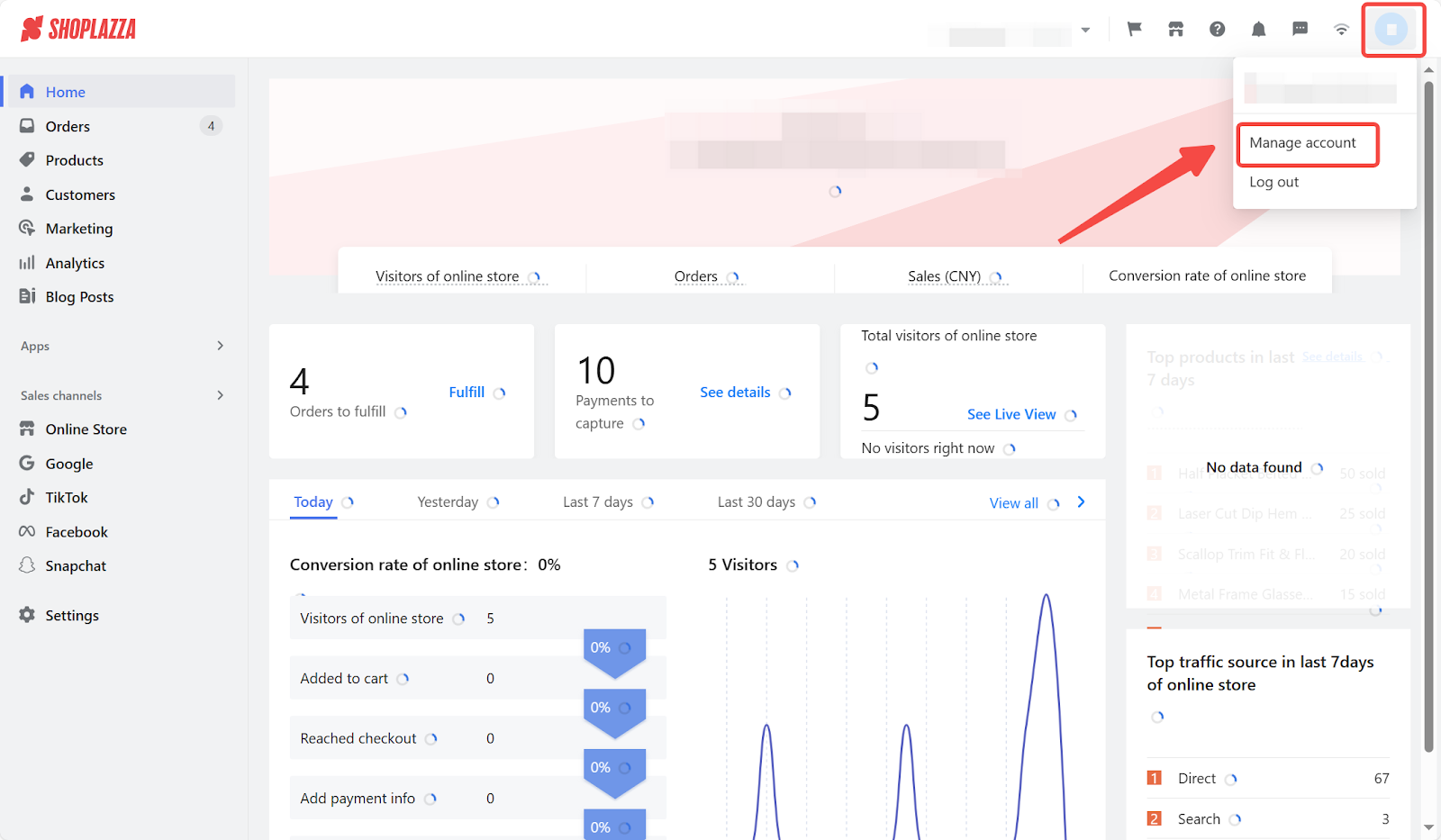 2. Click Transfer store ownership to see a list of stores you have permission to transfer.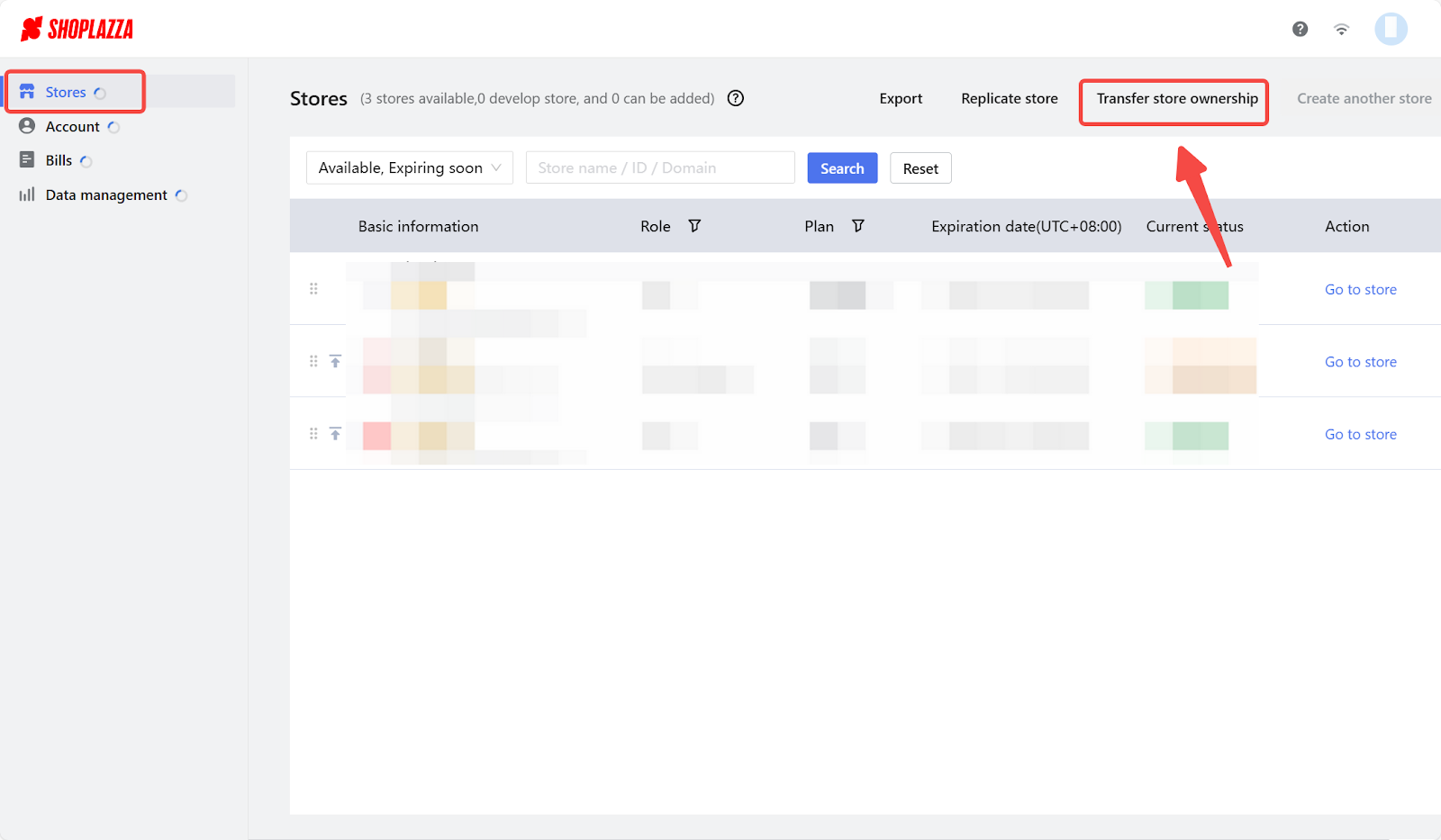 3. Under the Transferable store tab, select the store to transfer to another Shoplazza account.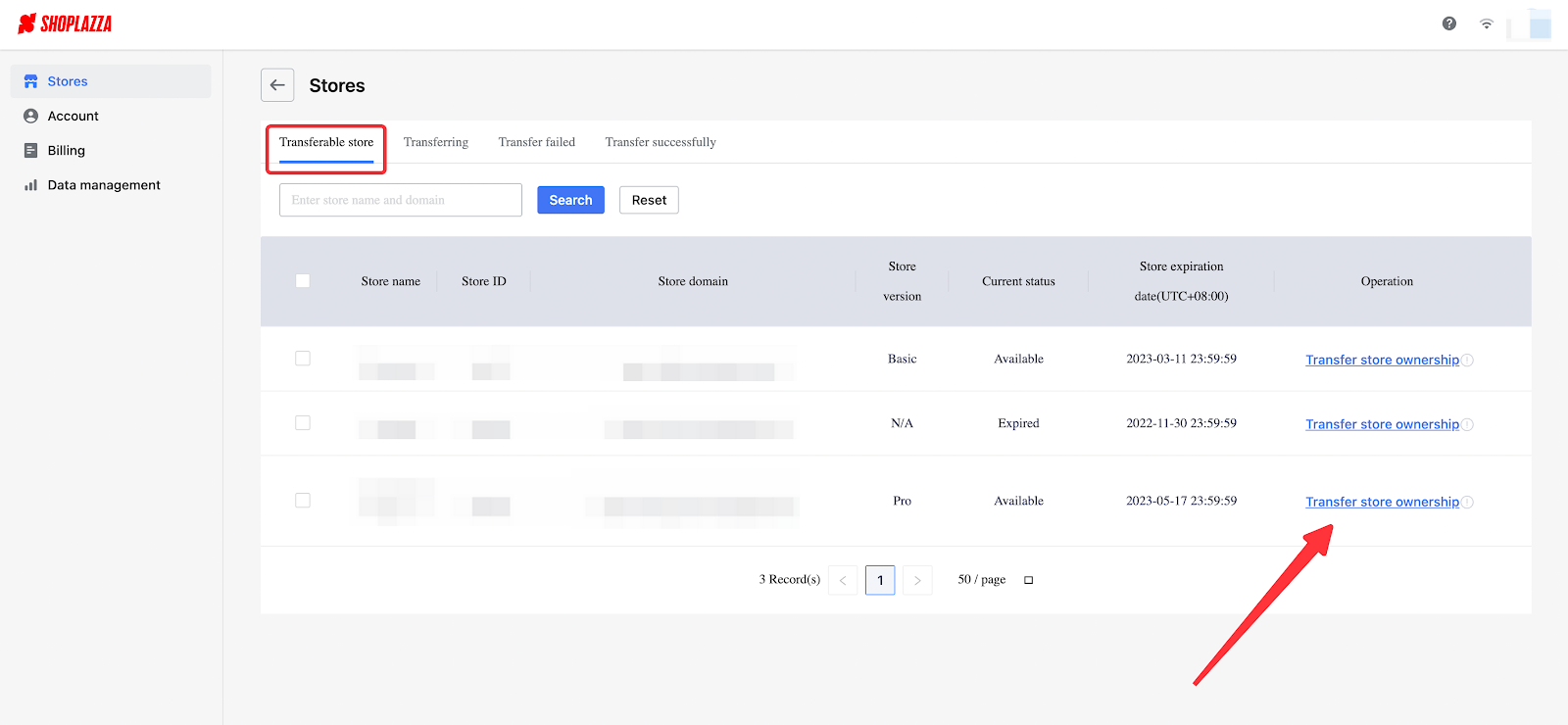 4. You can also choose to transfer all your stores in bulk. Simply check the box next to Store Name and click Bulk Transfer Store Ownership for a group transfer.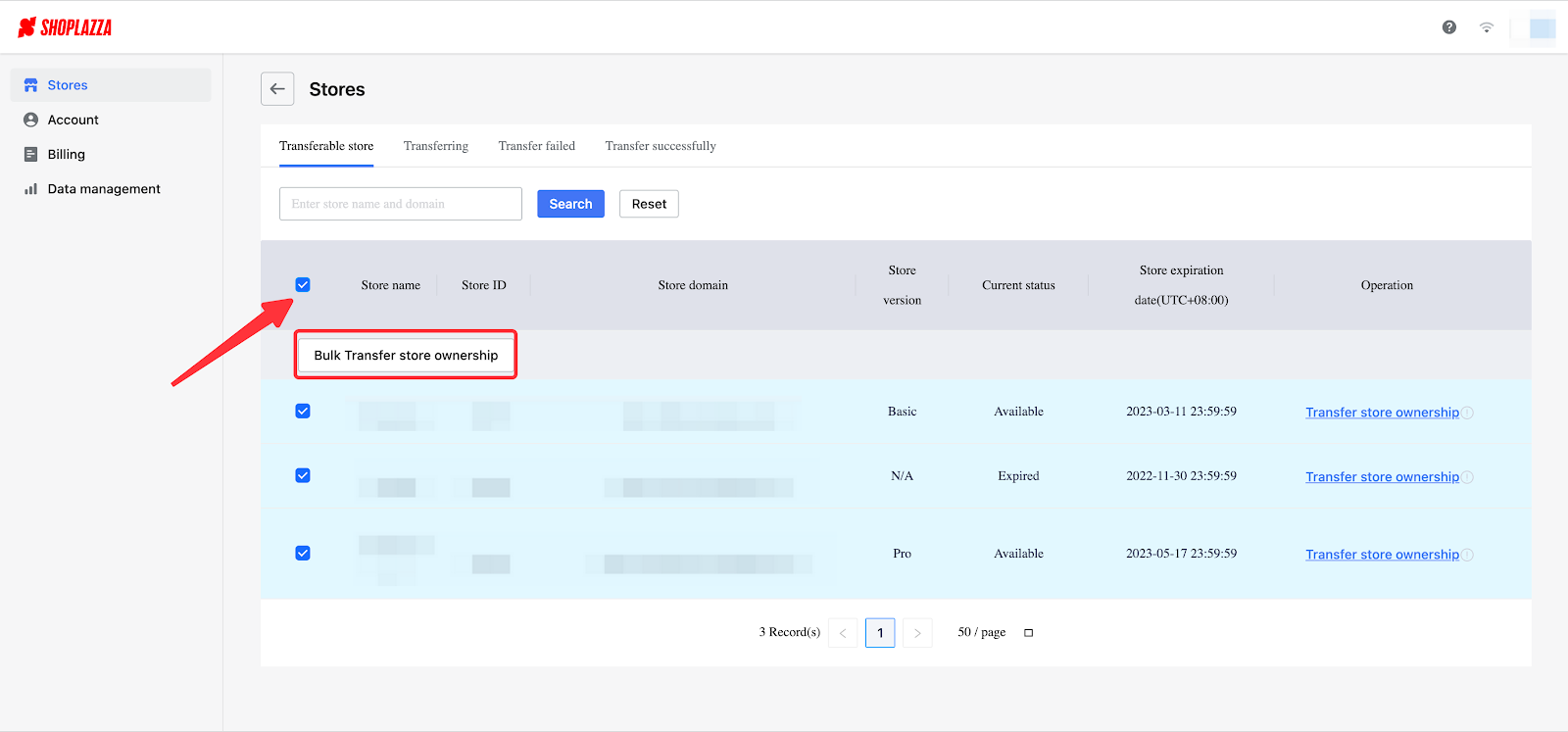 5. You will then be prompted to fill in the recipient's email. This email entered will be used to access their Shoplazza account.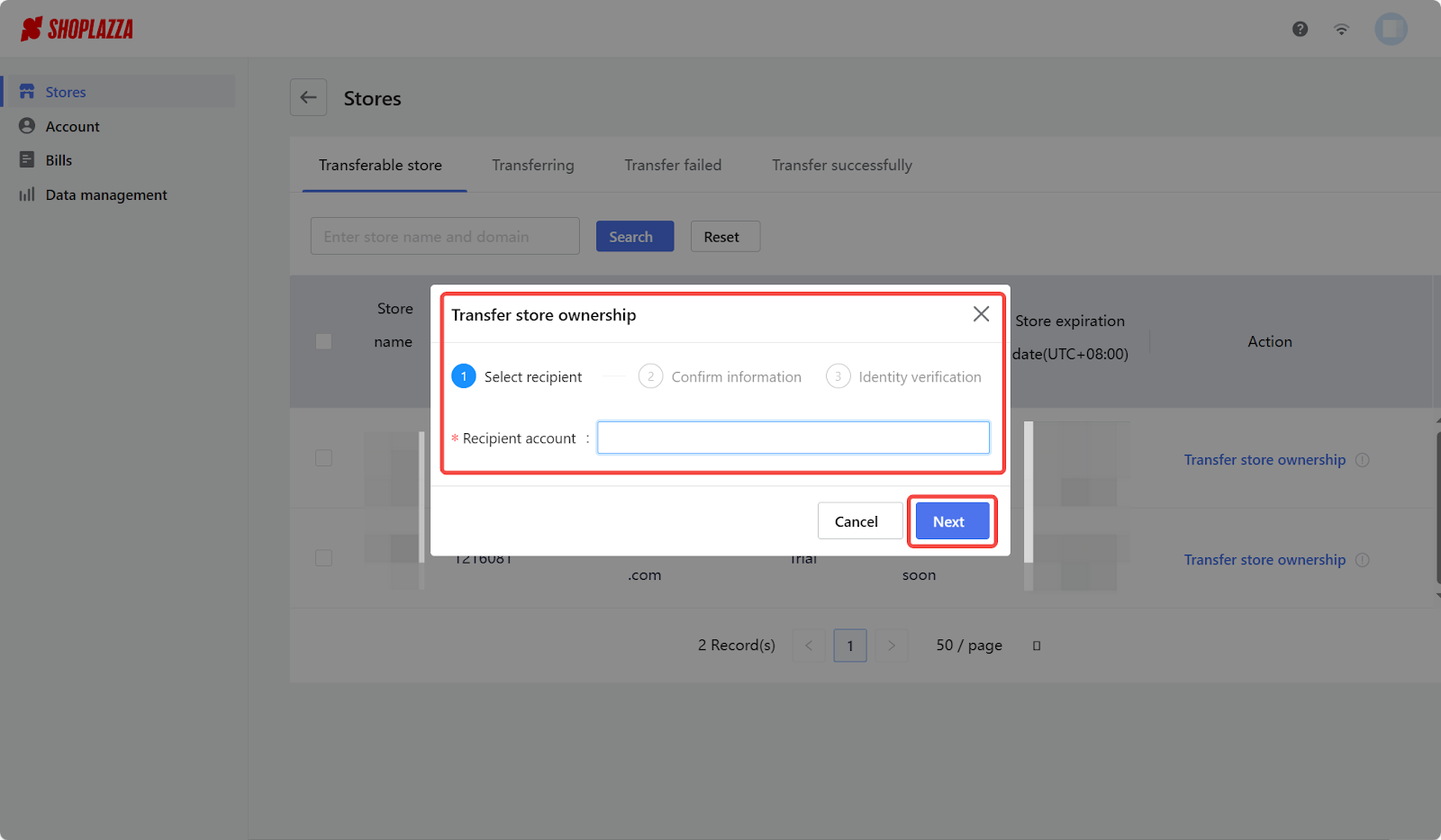 Note
To replicate data to/from other accounts in Shoplazza, you will first need to give the necessary permissions to your staff from your Shoplazza admin Settings Staff.
6. Confirm your information and click Next to proceed or click Previous to edit your details.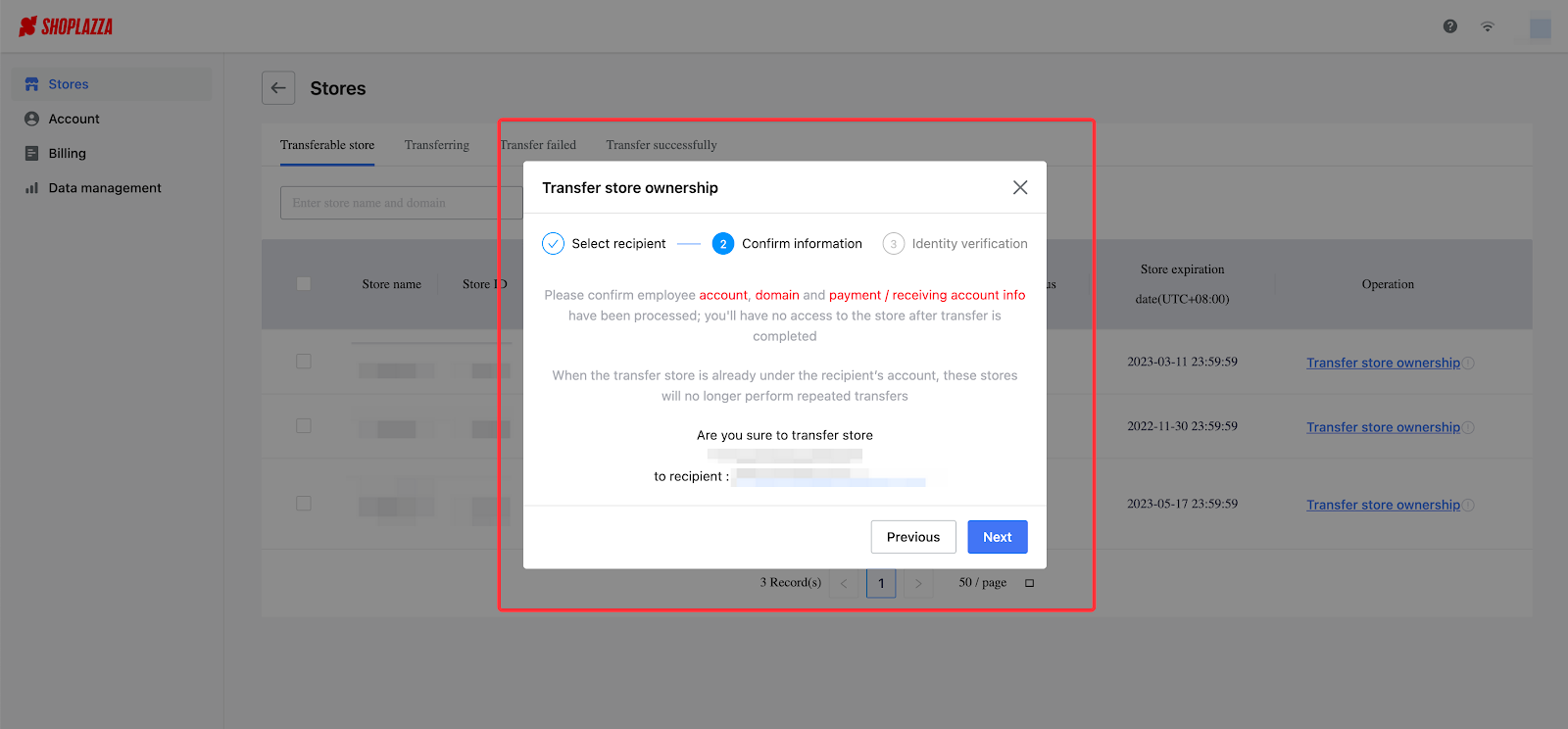 7. Confirm ownership by entering the login credentials for the account you're transferring to, then click Confirm to complete the process.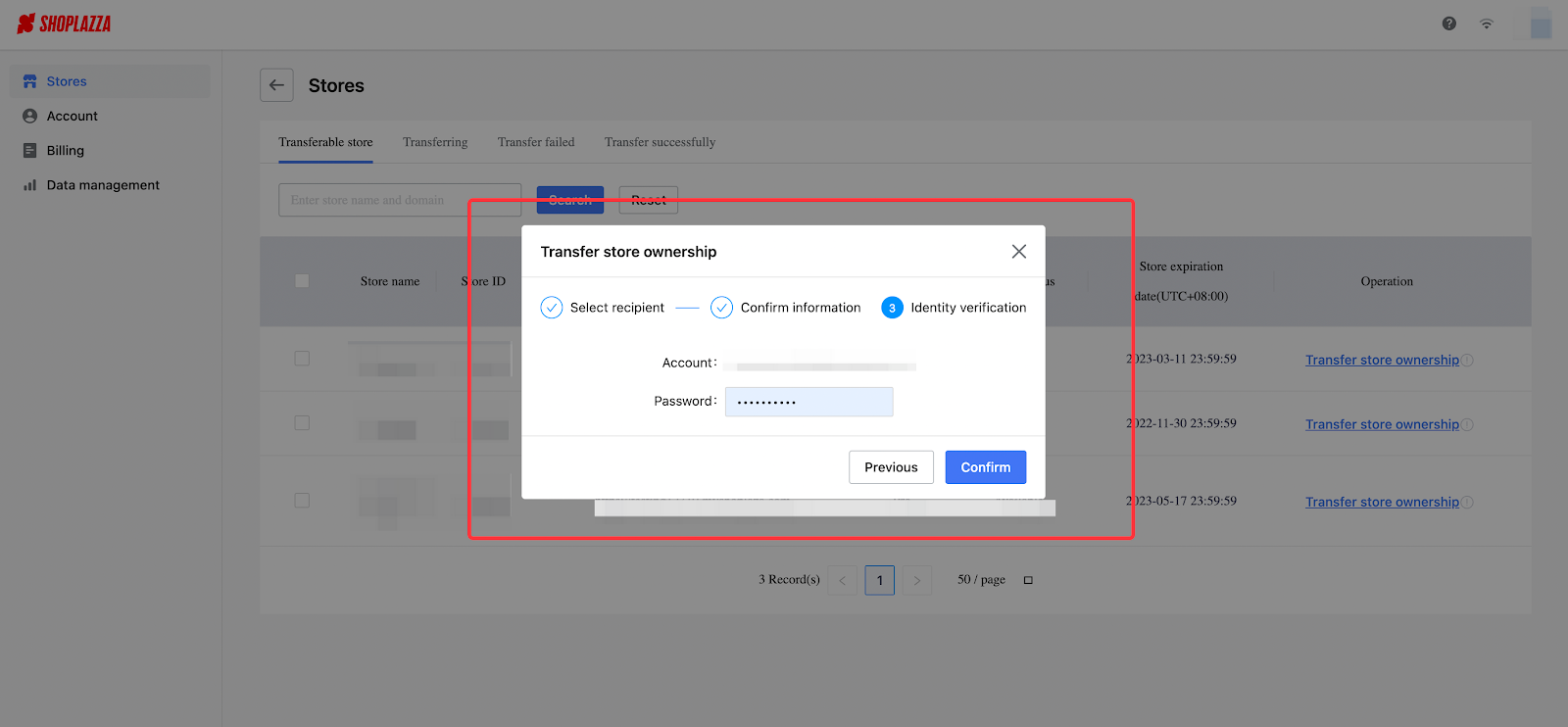 8. Initiated transfers can be found under the Transferring tab.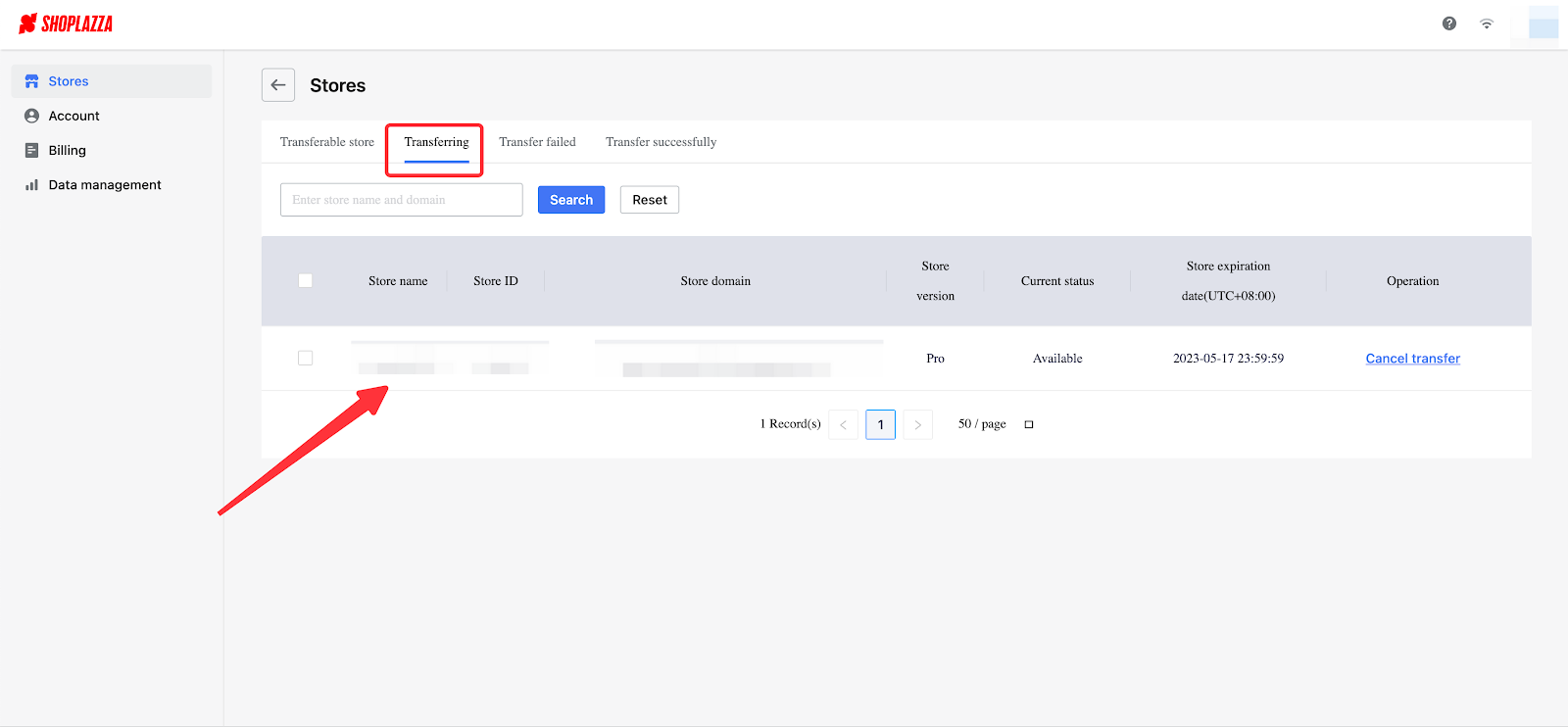 Note
You can cancel a transfer request anytime before the recipient accepts it. They can agree to the transfer either from the storefront or from an email within 3 days after sending it. Recipients can choose to accept or decline the transfer.
By following the above steps, you can easily transfer your Shoplazza stores. This will enable you to optimize your business management and streamline your operations, enhancing overall efficiency. Remember, flexibility and efficient resource utilization are key to your Shoplazza success.