A rich text section is often used when you need to add a personal message to introduce your store and it is very useful in the following circumstances:
Adding a line or two to tell customers more about your store. For example, you can speak about what you sell, and what makes your brand stand out.

Use rich text sections per collection.

Use rich text sections as a place for your blog posts.
Setting up your rich text section
1. Head over to your Shoplazza Admin > Online Store > Themes and click the Customize button.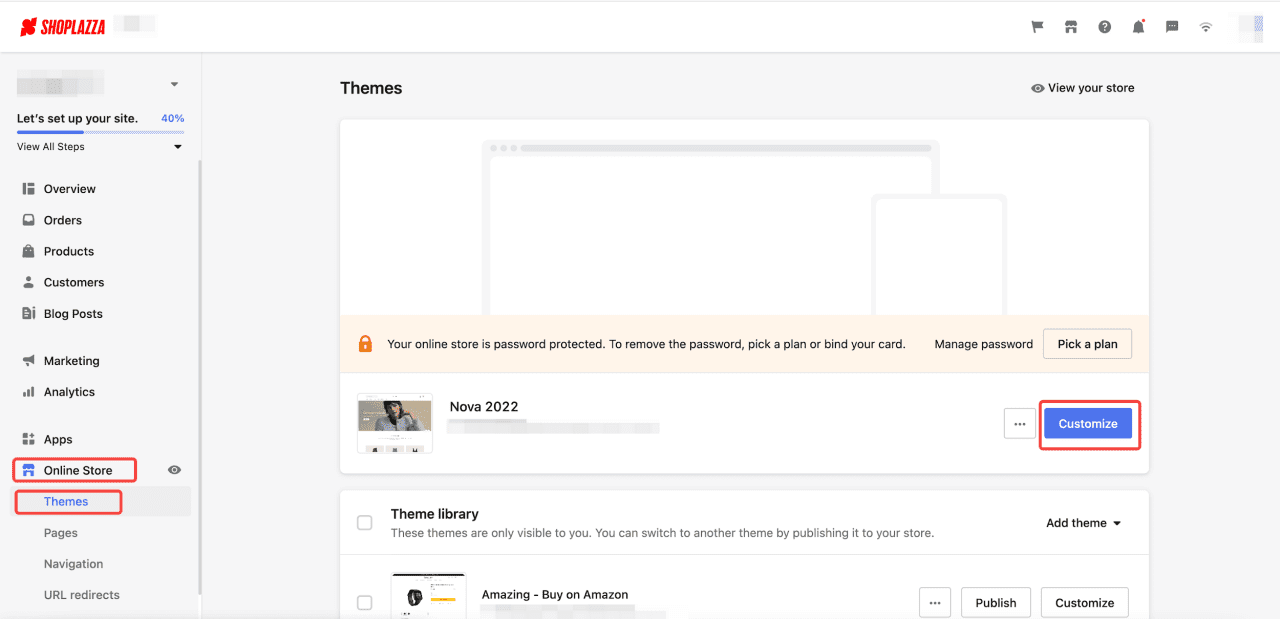 2. Rich text sections may come as default sections in certain themes. In the screenshot below, we are using the Nova 2022 theme as an example. By default, it comes with two Rich text sections. You can click each section to edit if you would like to use the default layout. Alternatively, you can also remove the section if not needed.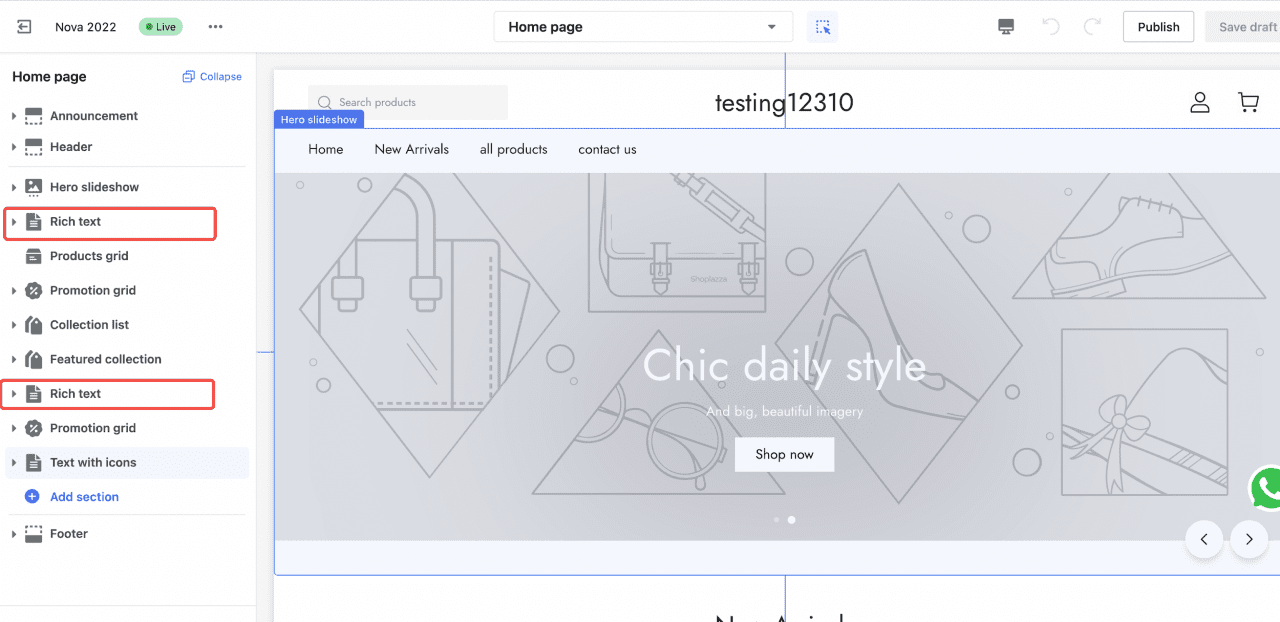 Adding a new Rich text section
If you would like to add an addition Rich text section, follow the steps below:
1. Click Add section which is on the left side near the bottom.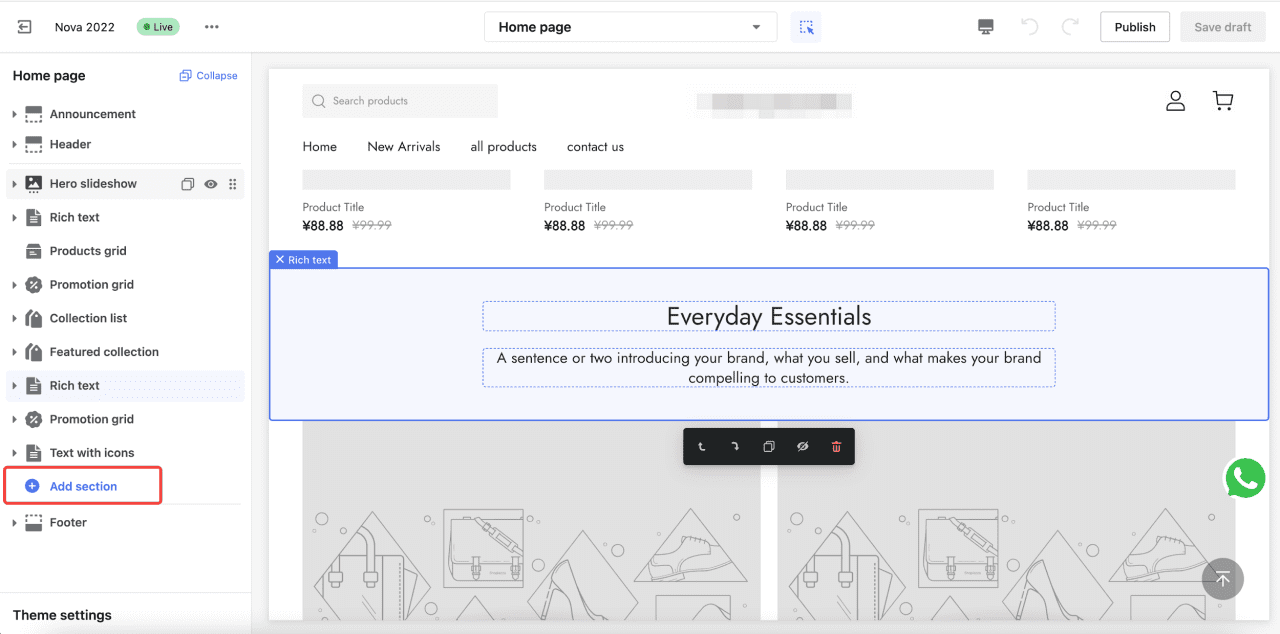 2. In order to see the Rich text section, click the Show more button.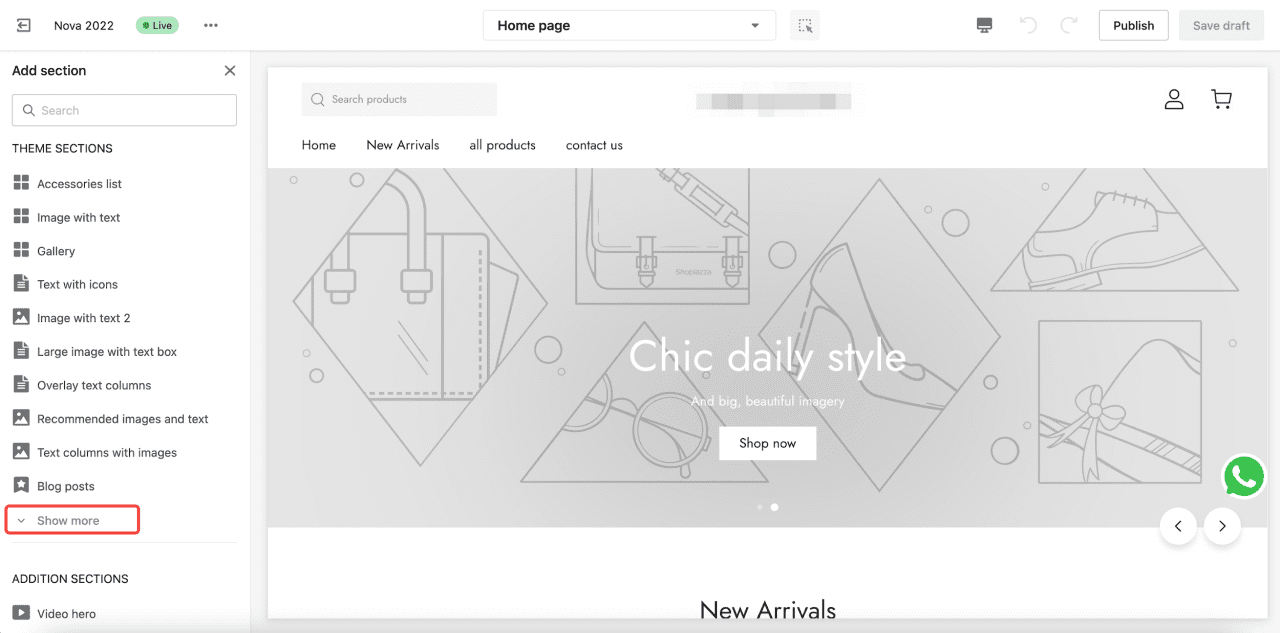 3. Click on the Rich text title to add the section.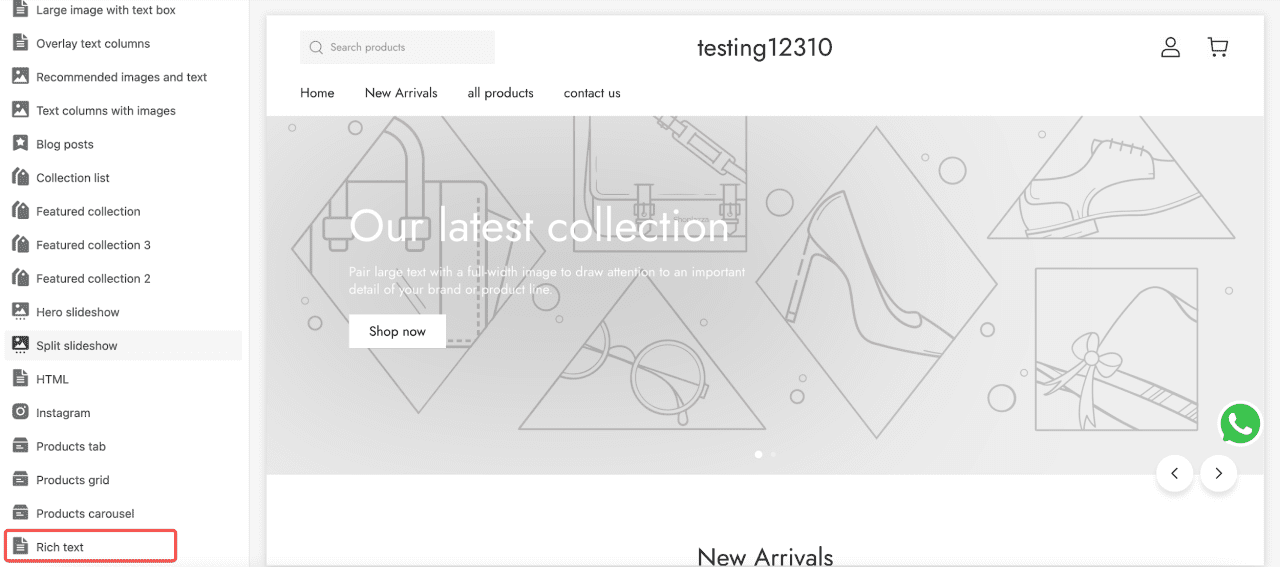 Managing your Rich text section
1. If you would like to reposition the Rich text section, use the Drag indicator to place anywhere on the layout.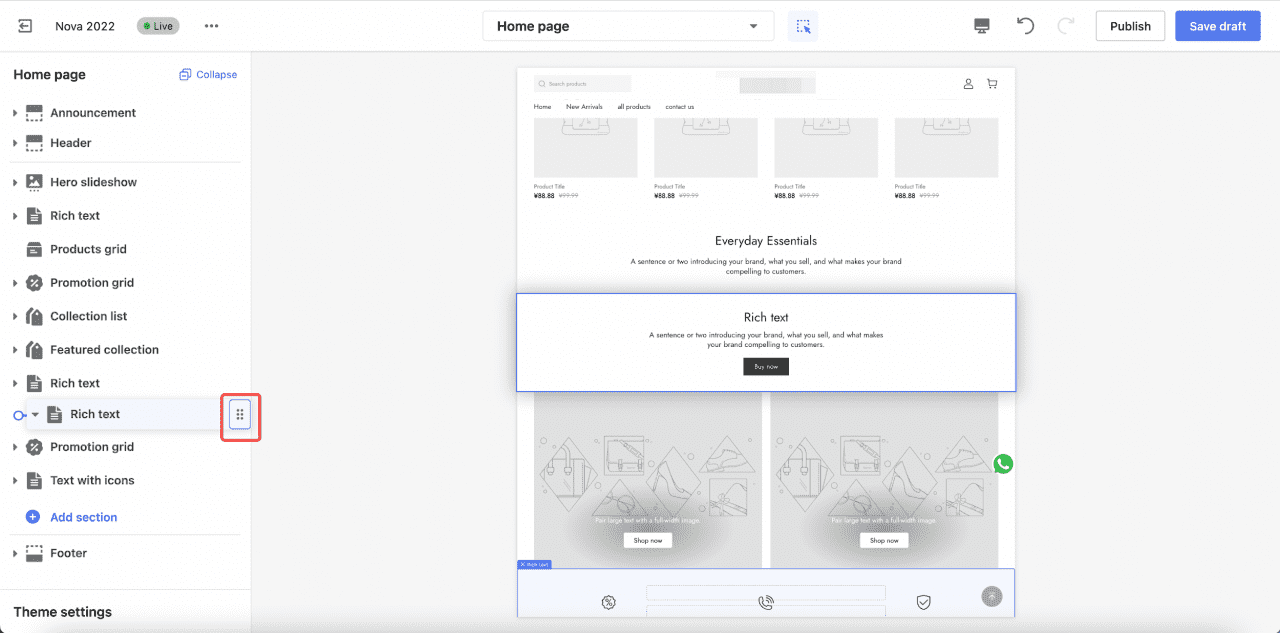 2. In the dropdown menu (the arrow to the left of the title), you can make changes to the heading, text, and buttons.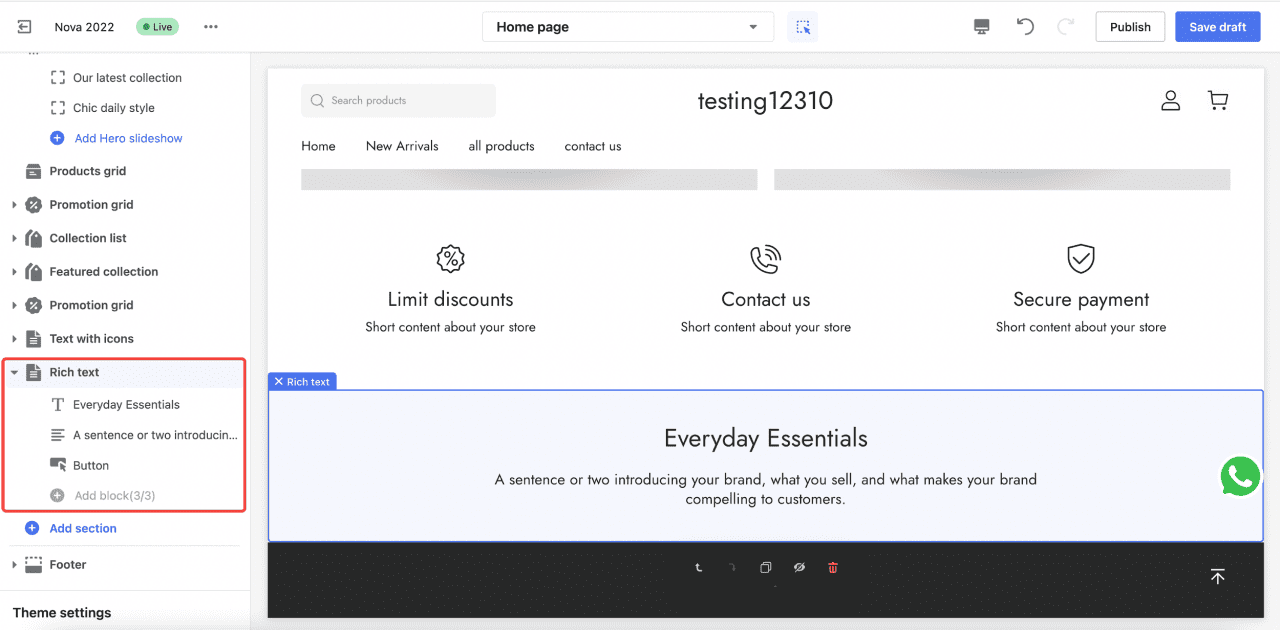 3. Manage the heading and your customized text.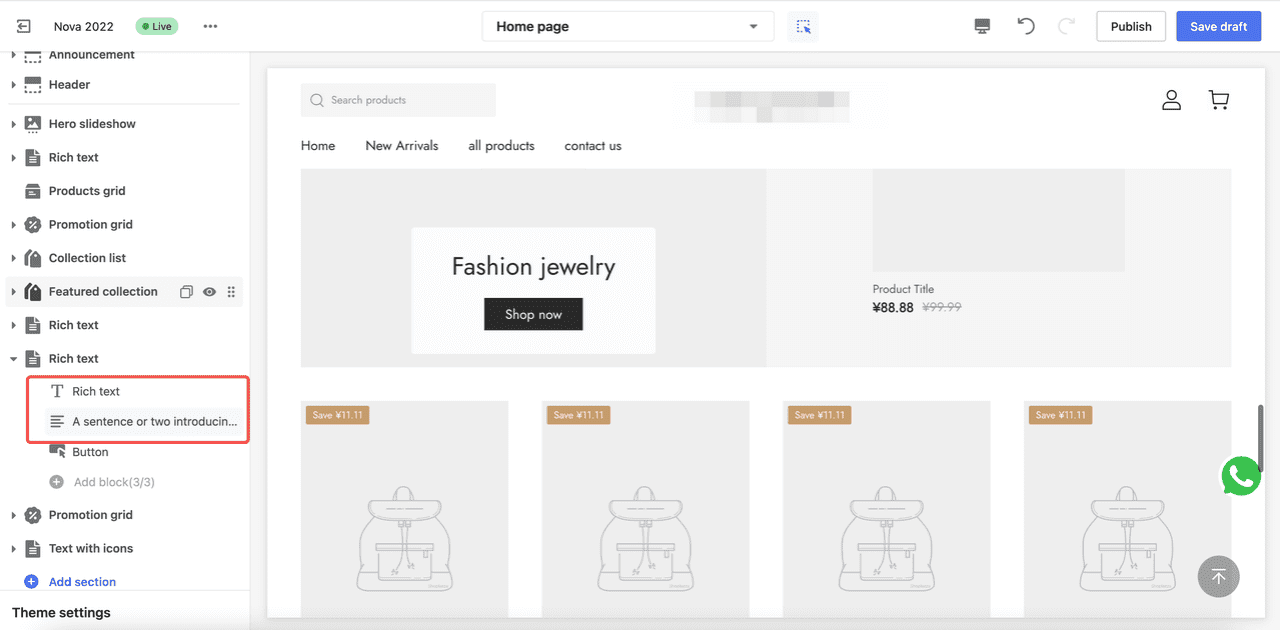 4. To configure your button, go ahead and click on the Button title.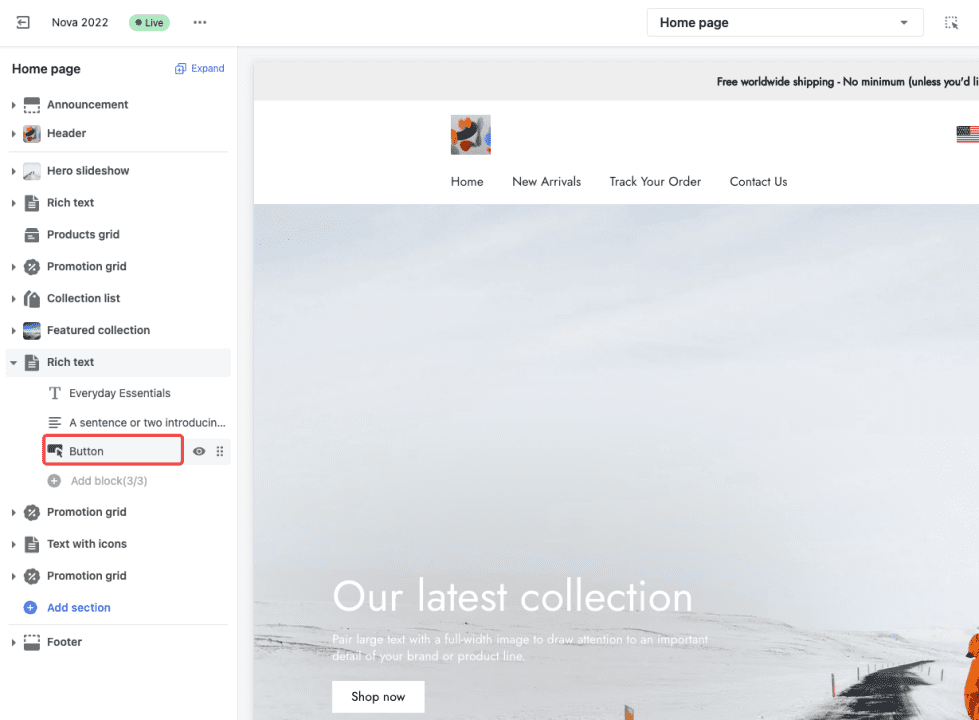 5. Here, you can create portal buttons to redirect customers to any other page. To learn more on how to create Pages, please click here. Once you are finished your edits, click on Save draft that's located on the top right hand corner.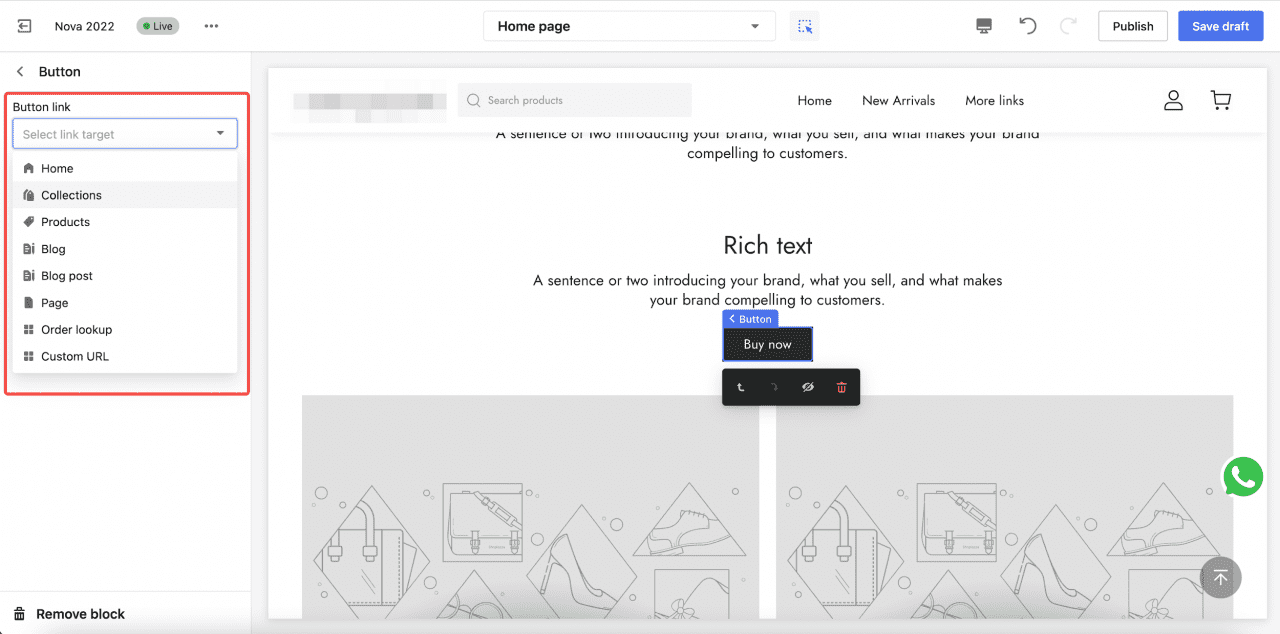 Congratulations! You've successfuly set up a new Rich text section. You can now showcase specific collections with your Rich text section.