Start here: SHOPLAZZA admin > Store > Pages > Create page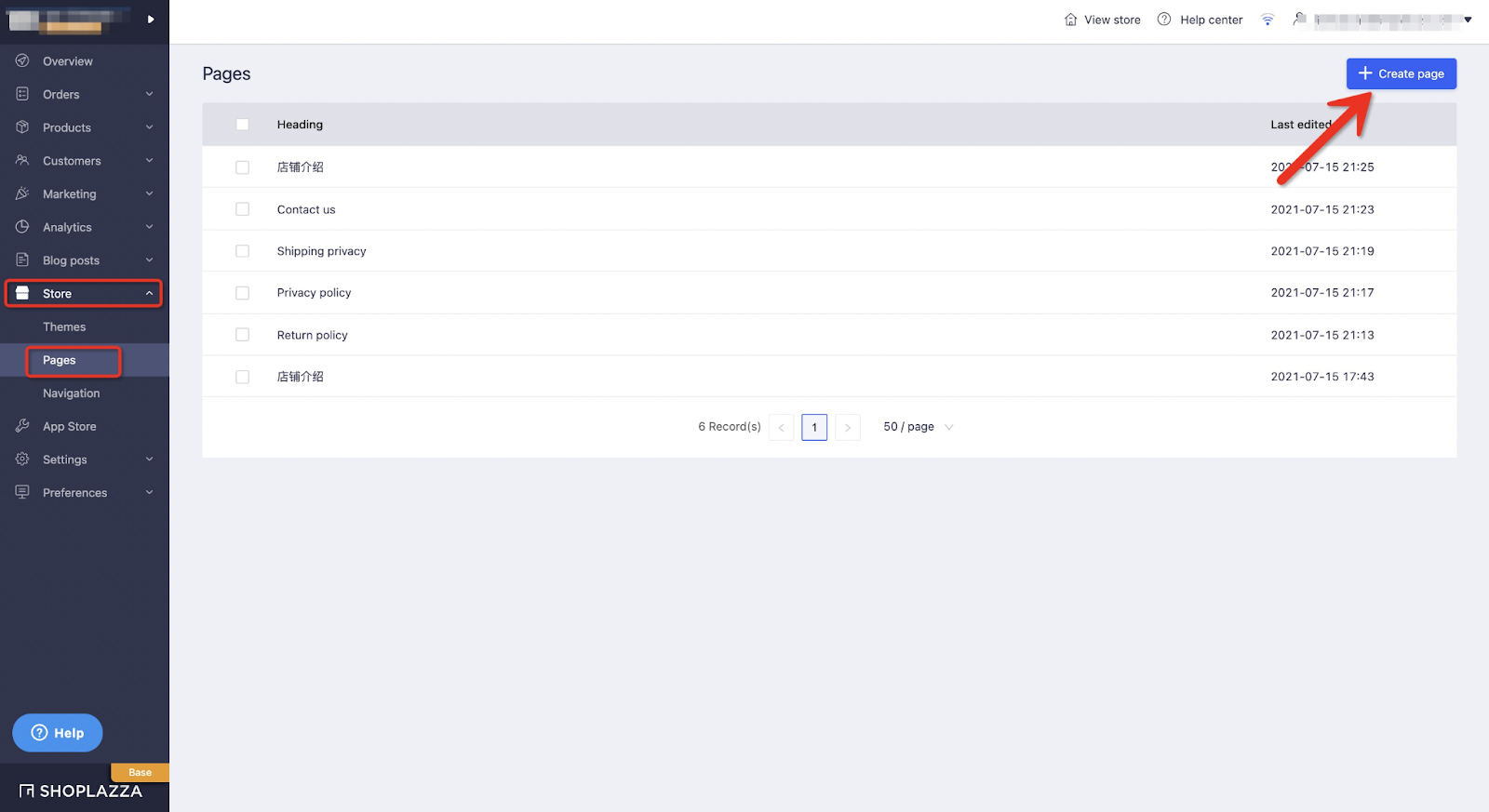 Complete the page settings, which include title and content. Using the rich text editor, you can edit simple styles.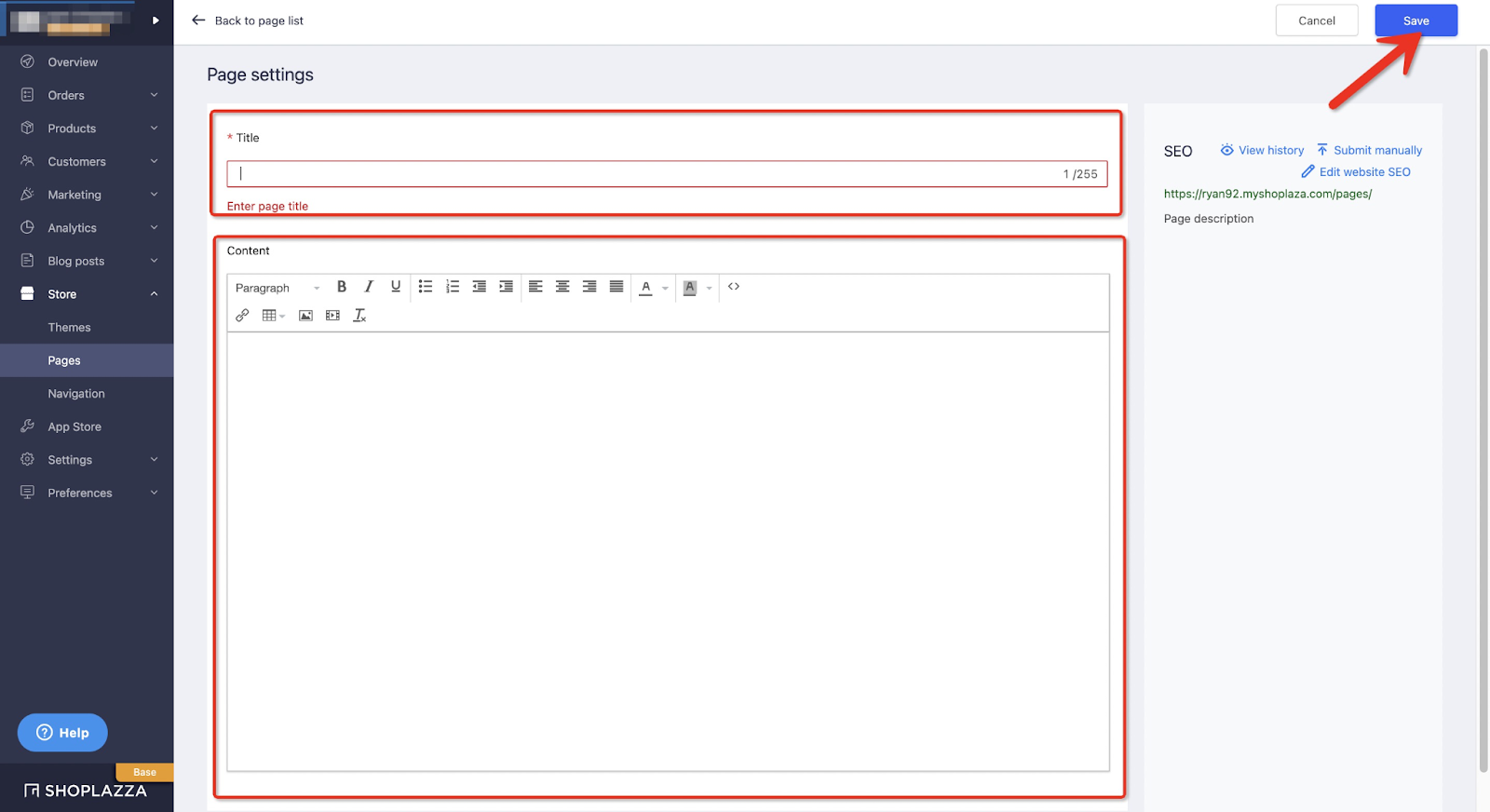 After saving the settings, if you need to set the page to the navigation, head back to "Store" > "Navigation" to edit the navigation, and set the corresponding link of the page as the custom page.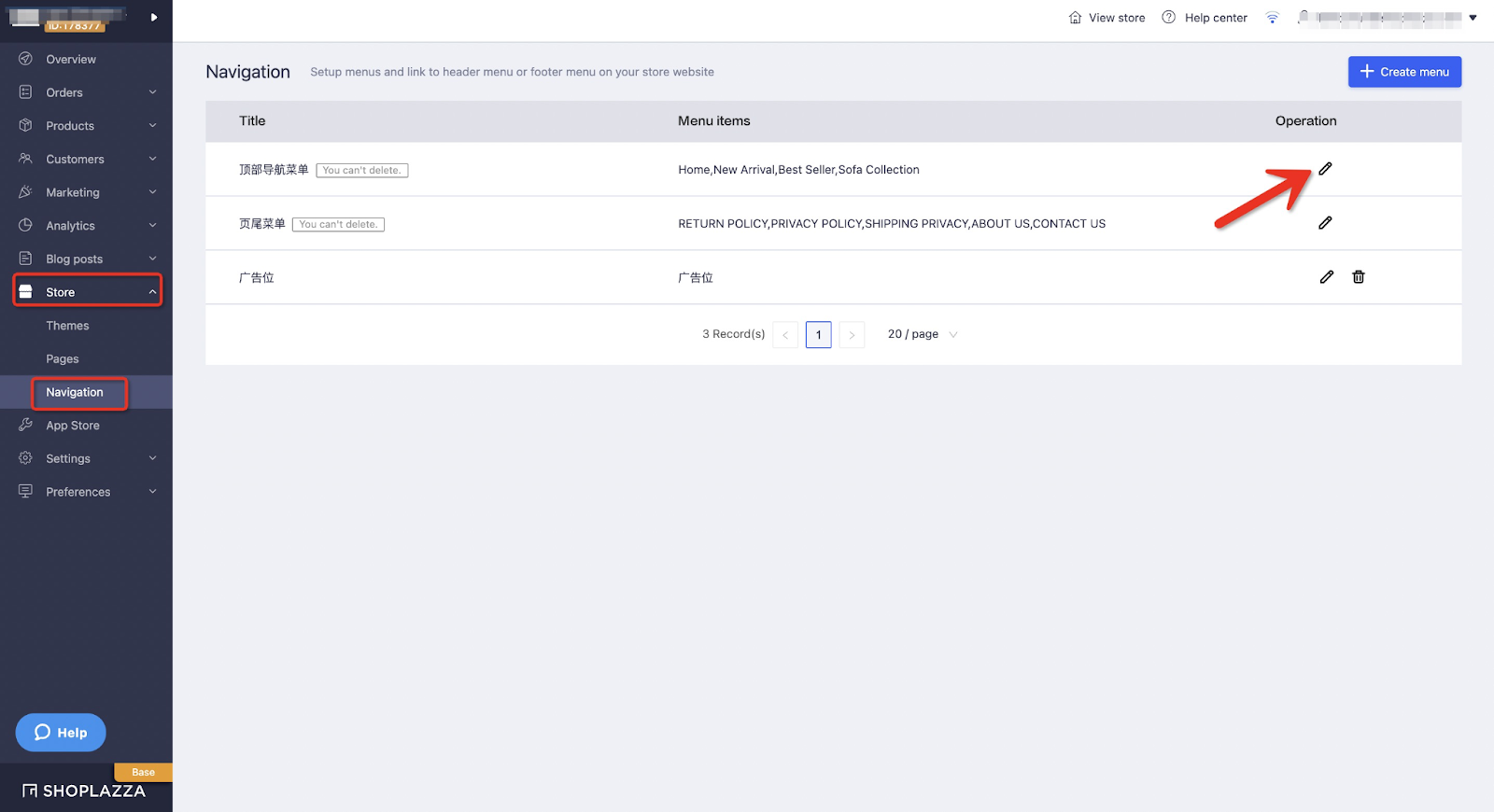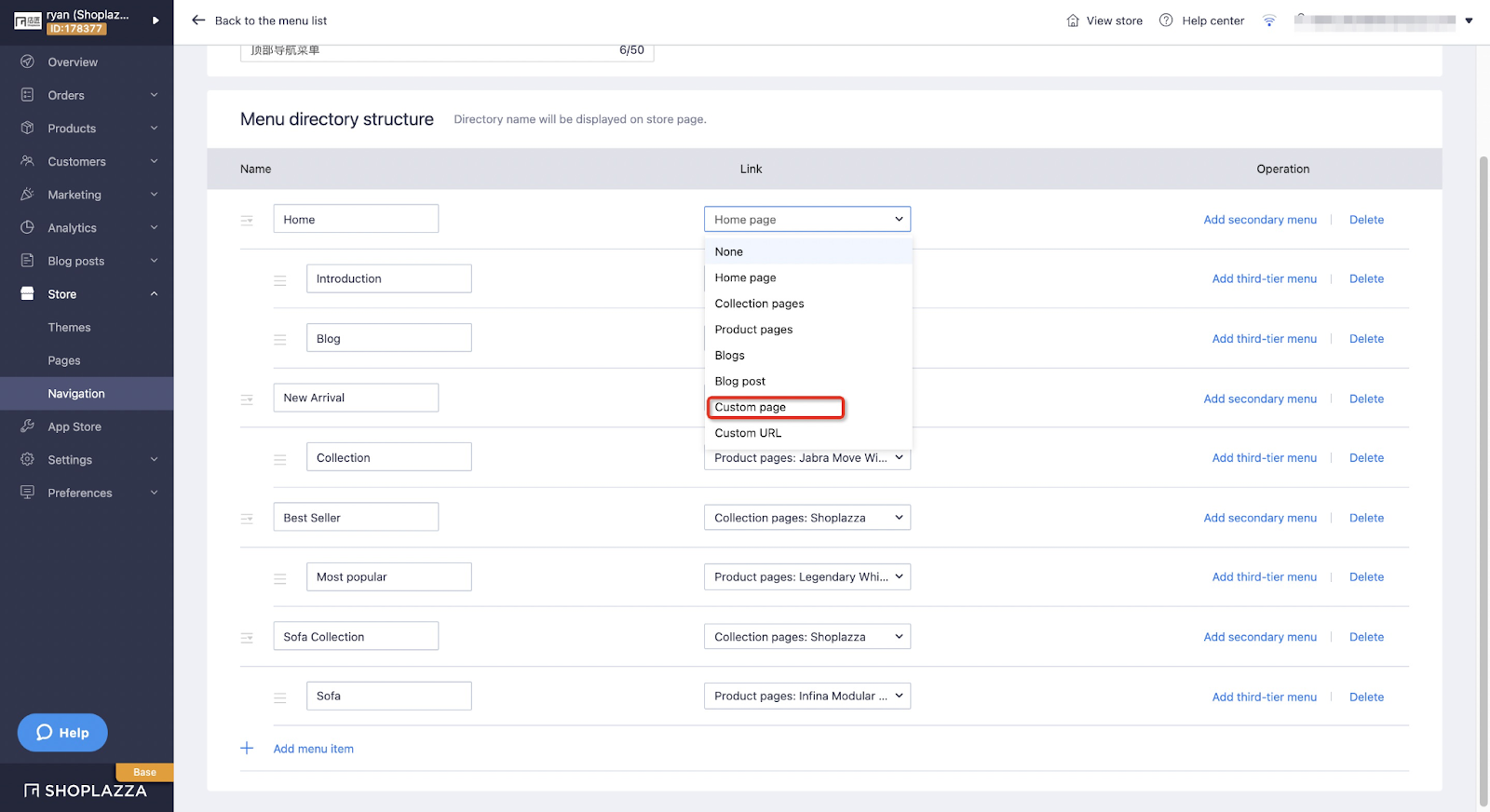 If you need to set the page to the home page, go to "Store" > "Themes" > "Customize" theme editor. Select the section you want to set up with, find the link settings to link with the system custom page. After setting up, you can preview the effect immediately.