Recovered orders are generally those orders that are manually created to recover the abandoned carts. You can search for recovered orders on your Shoplazza admin by the tags filters, then add or remove any tags to order from the order details page.
Steps
1. From your Shoplazza Admin > Orders > Unfulfilled > and click All.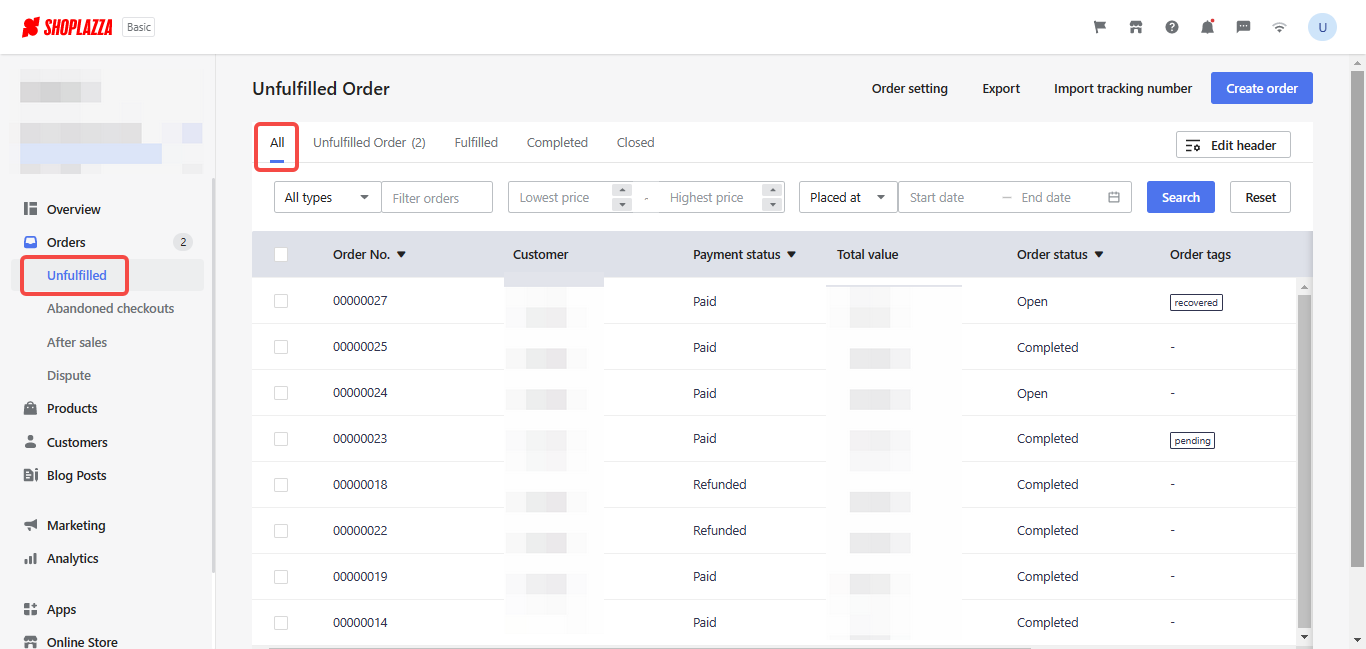 2. You can type recovered in filter order search and then click Search. All orders with the "recovered" tag will appear in the list.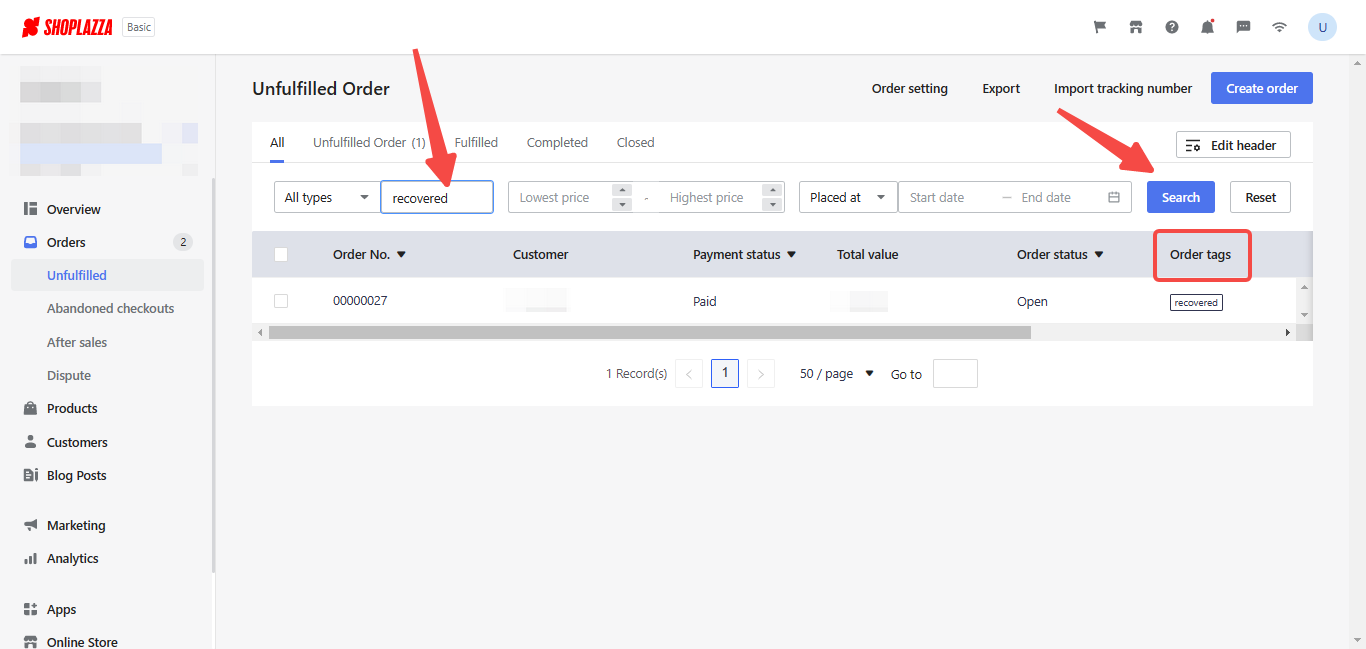 3. You can manually add or remove tags to any order from the Order details page.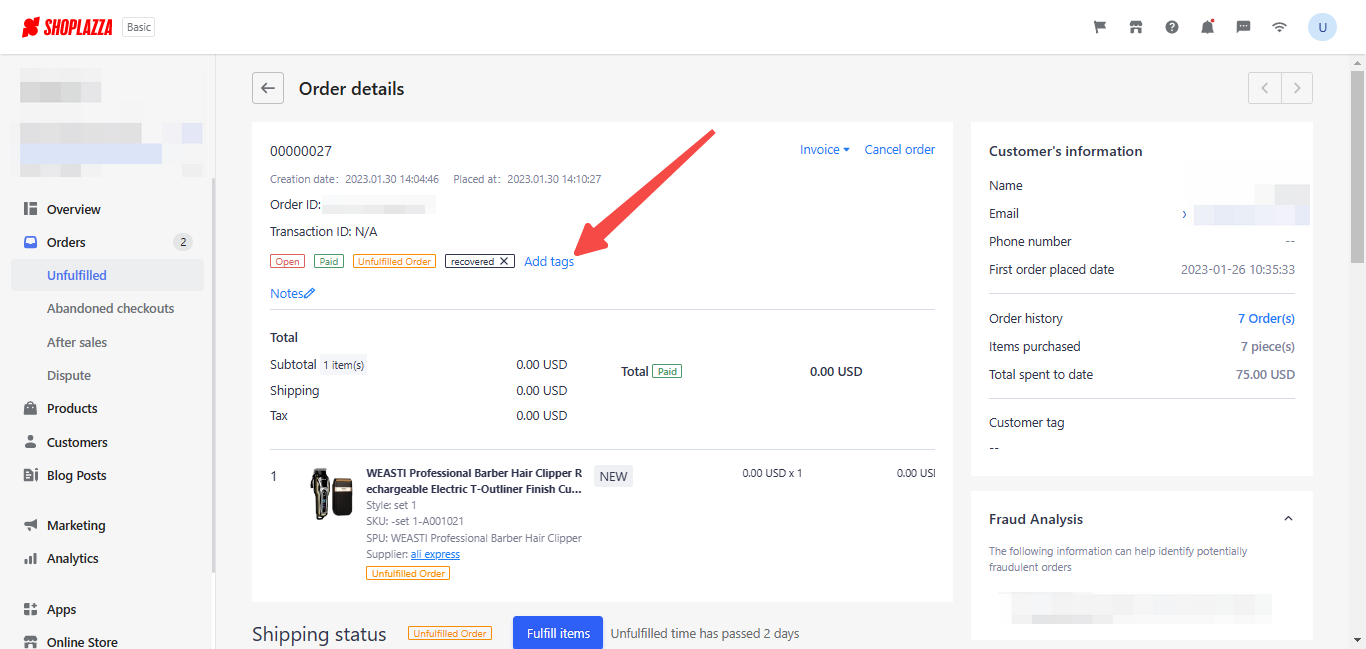 Having tags on your orders can make it easier to differentiate your orders from others. By using the filter option, you can quickly sort orders based on their tags.
Related Topics