Mailchimp   is an all-in-one third-party marketing platform that helps businesses and individuals manage their email marketing campaigns. Create and send emails, manage subscriber lists, and analyze campaign results. It's easy to use and works well with other marketing tools. With the Mailchimp: Email Marketing app, you can get a seamless approach to this useful tool in your store admin. This article aims at helping you get started.
Installing the app
1. From your Shoplazza Admin > Apps, click Visit App store.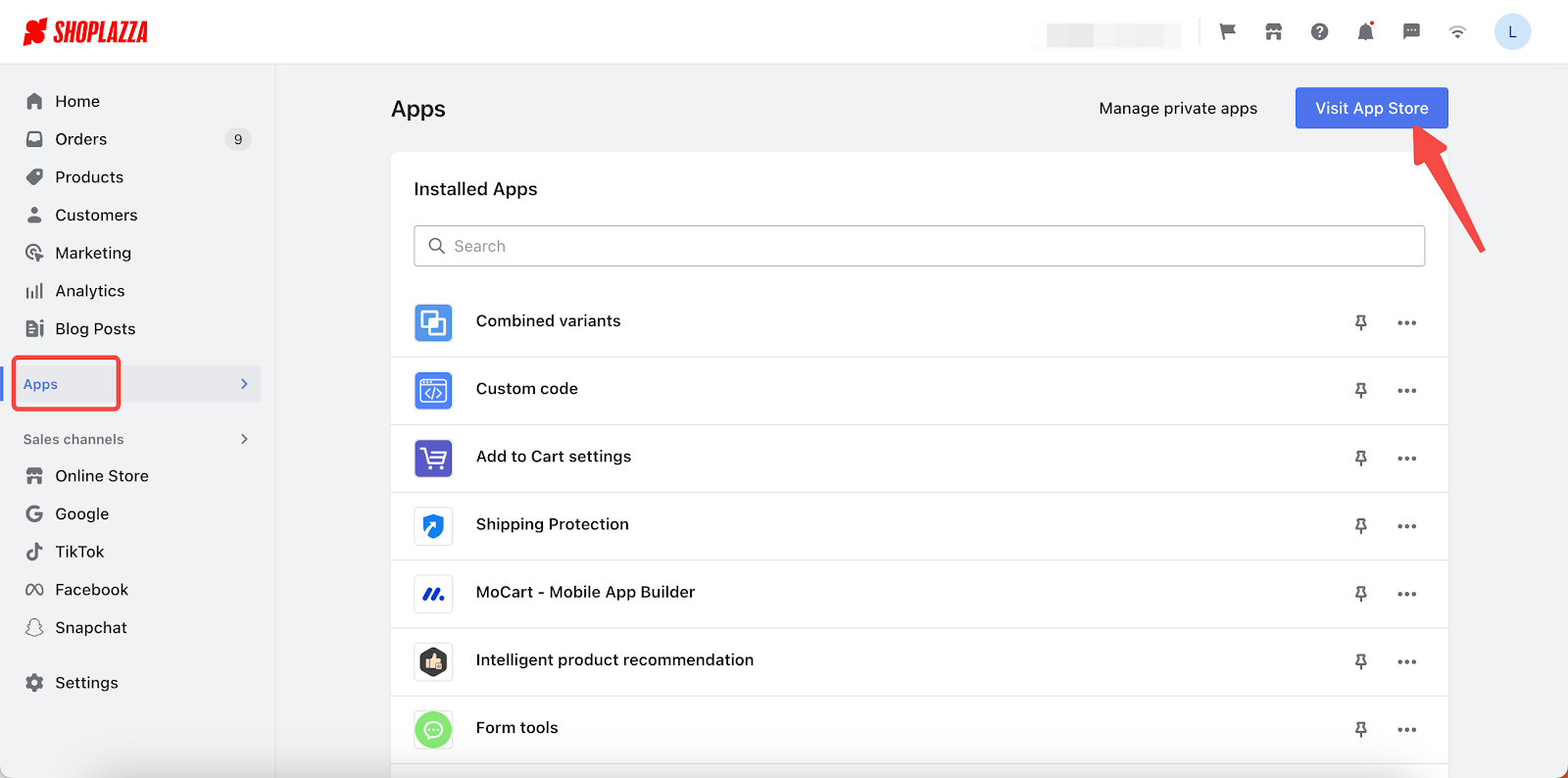 2. Search for Bundles salesMailchimp: Email Marketing in the search box and click Add app to add it to your store.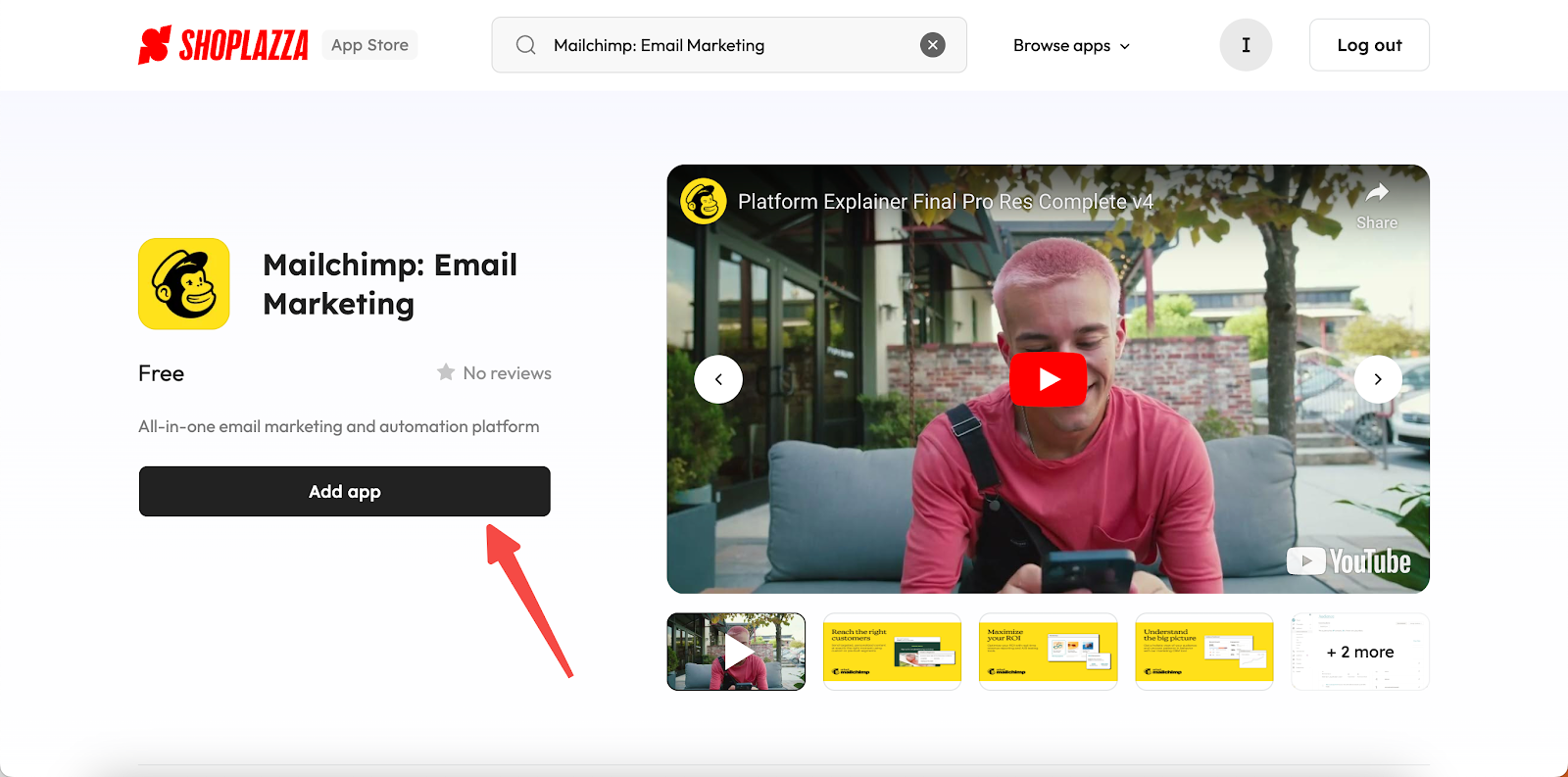 3. Click Install App to complete the app installation.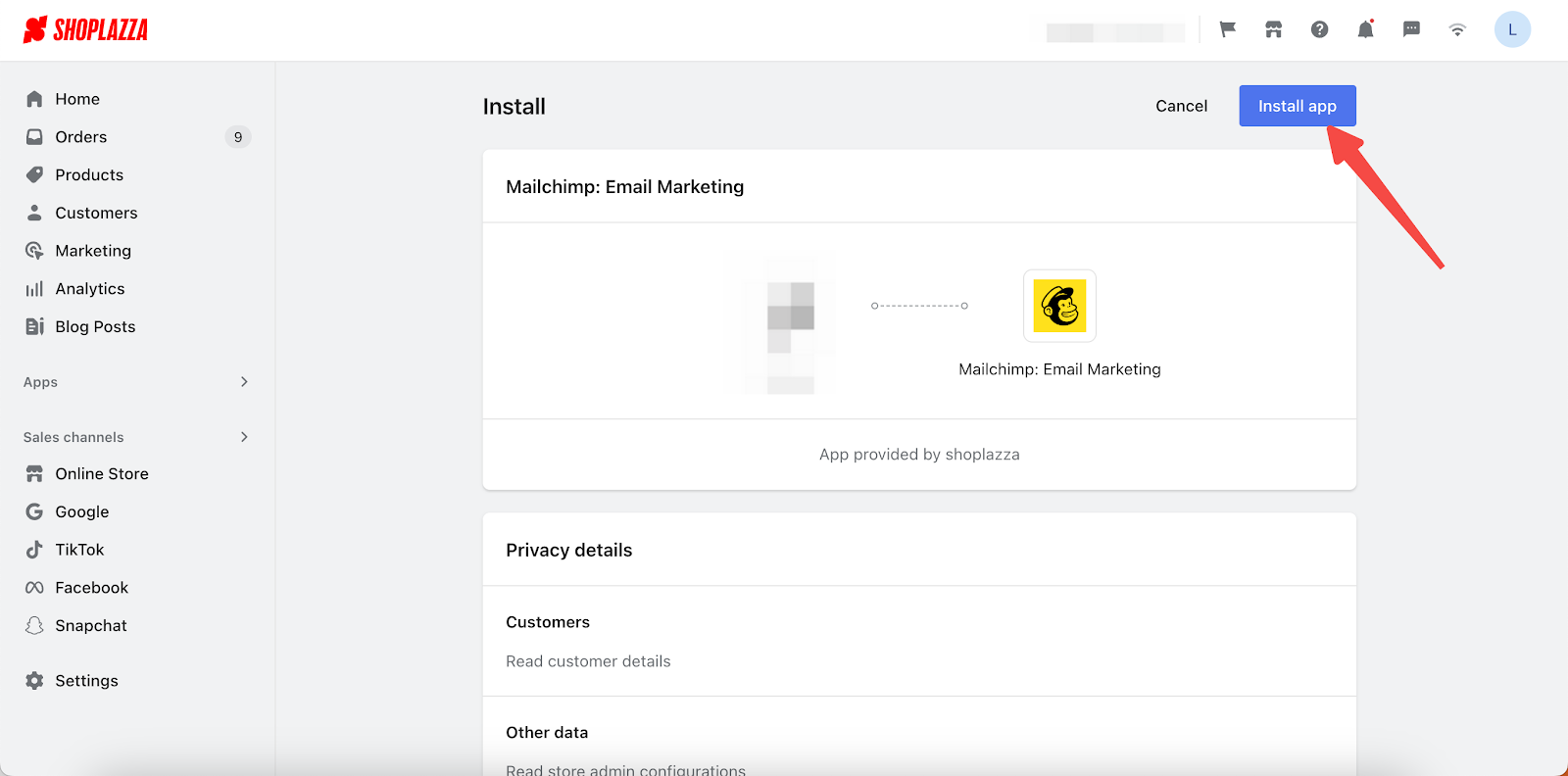 Using the app
Once you install the app, you'll be taken directly to its main page. If you already have a Mailchimp account, click Authorize and link Mailchimp. If not, click Sign up.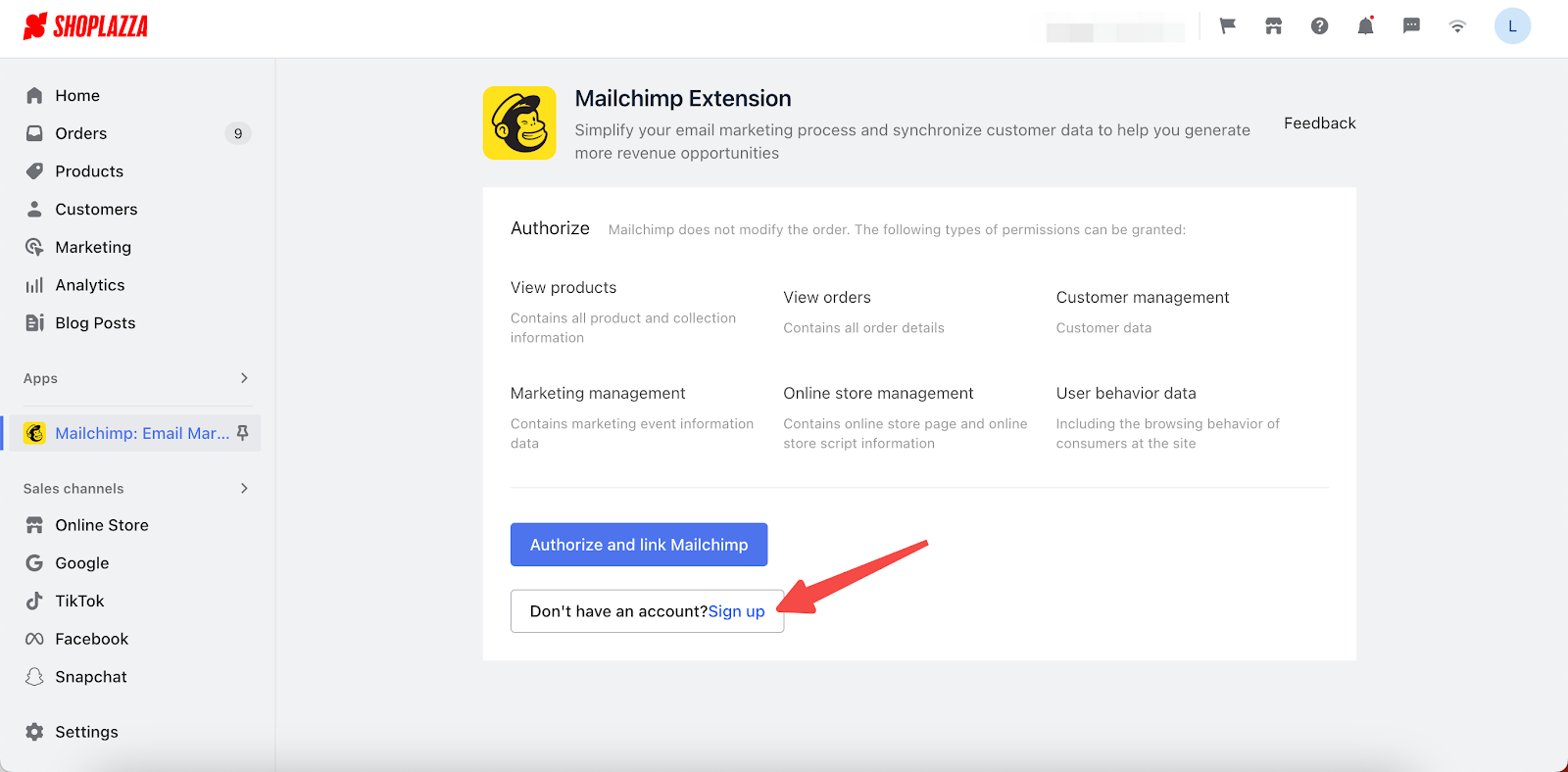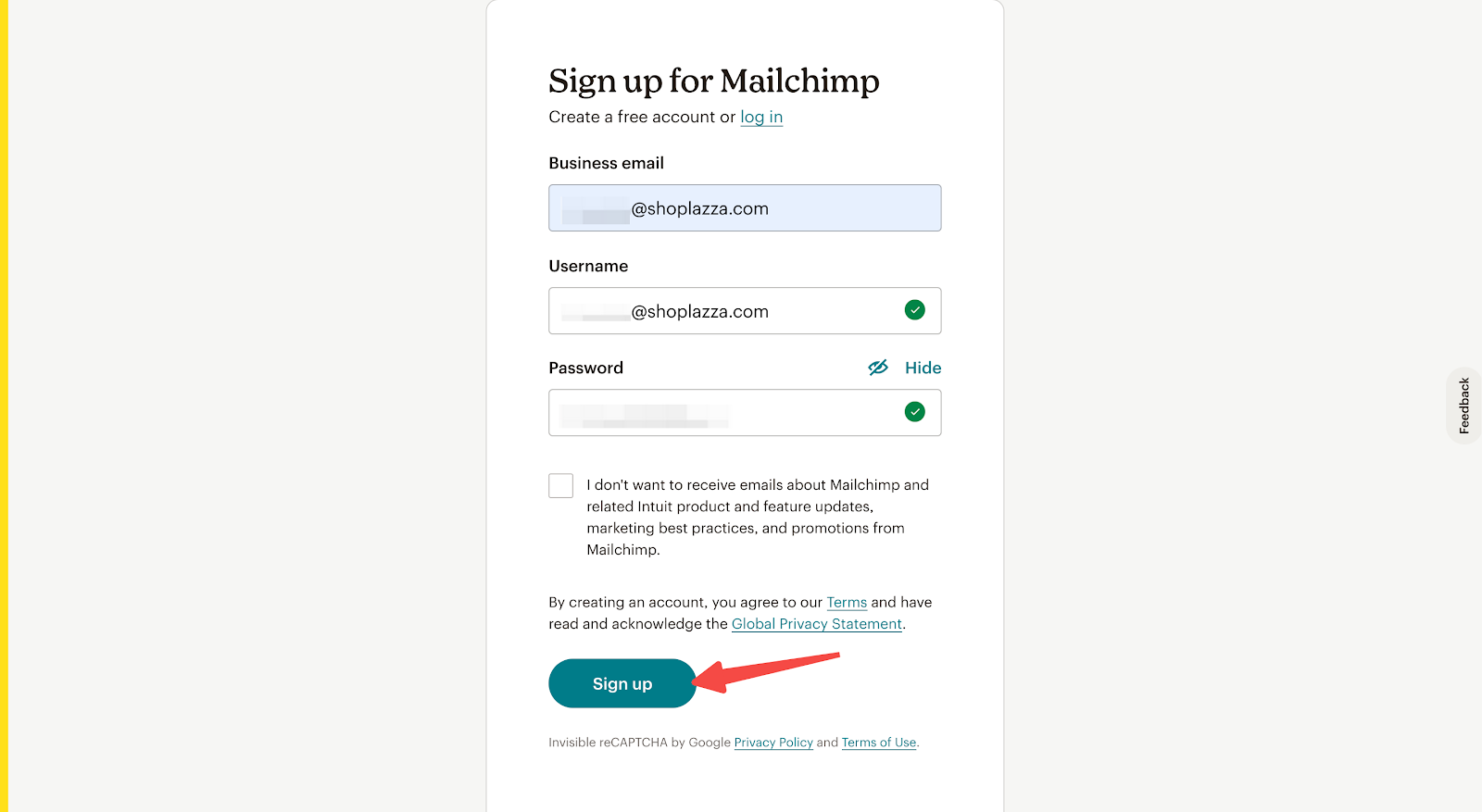 Signing up for a Mailchimp account
1. Follow the instructions on the page to fill in your basic information. Click Next when you finish.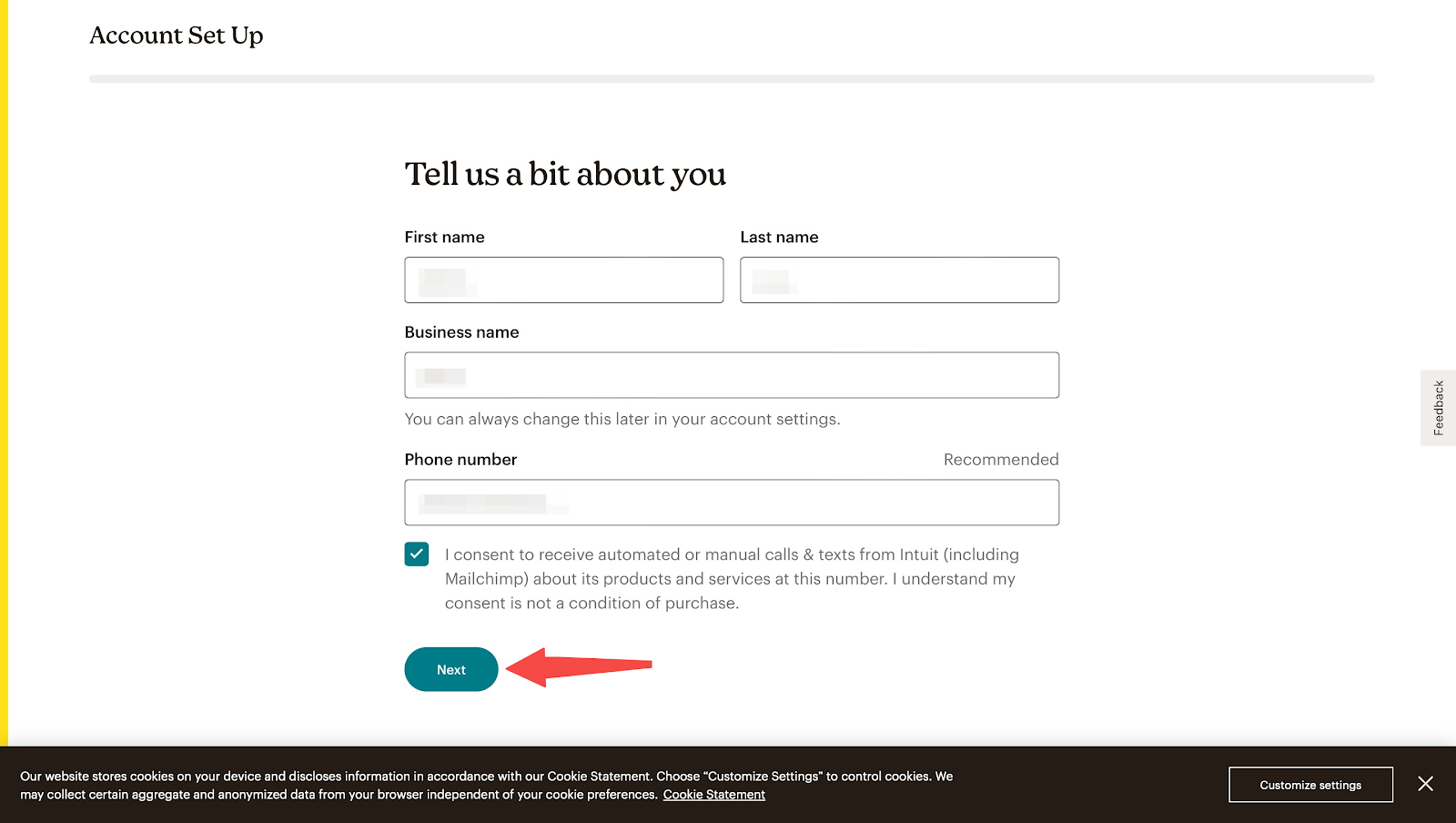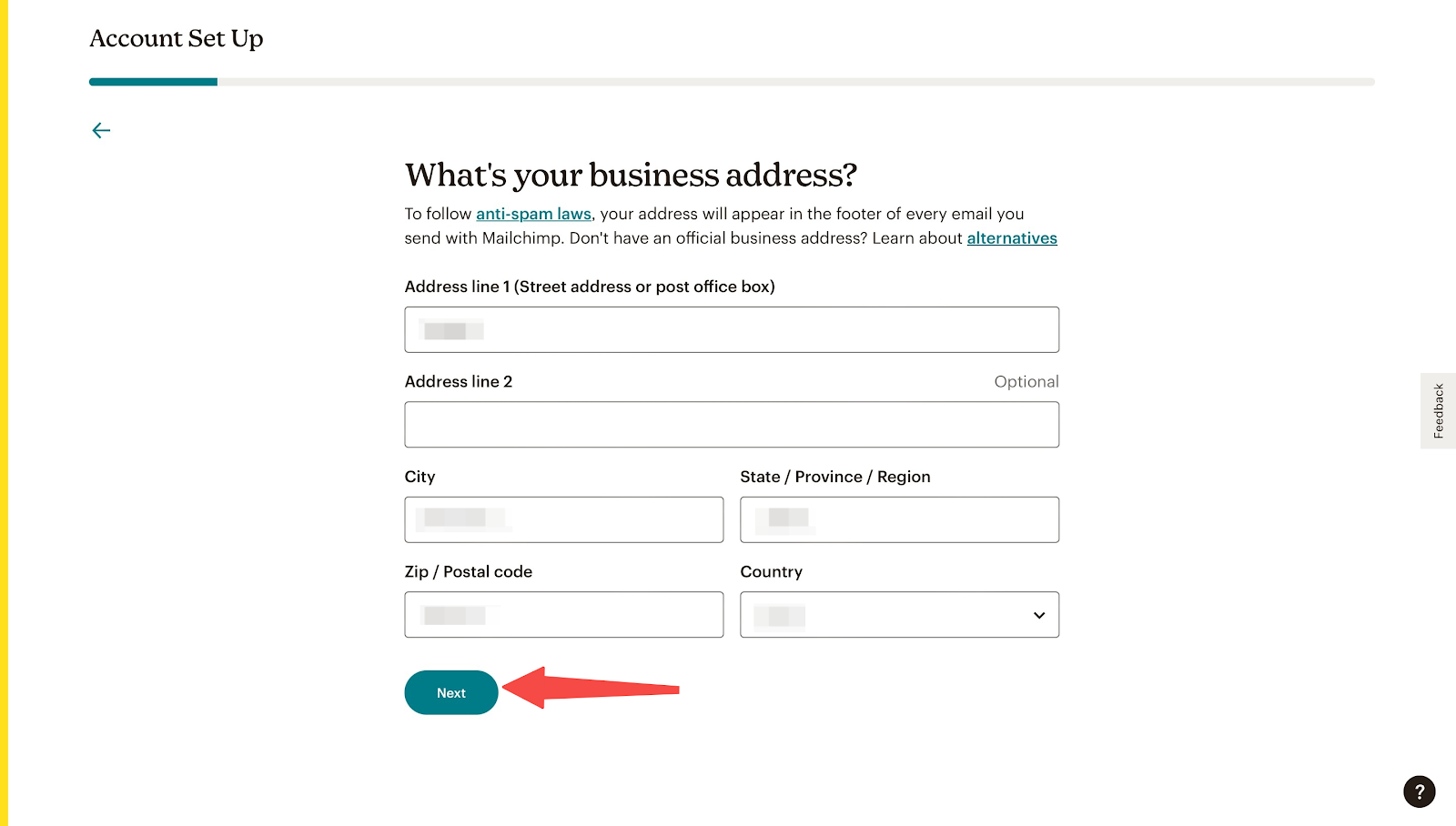 2. Complete the following 3 steps according to your own needs amd click Next, or simply click Skip if you want to deal with the settings later.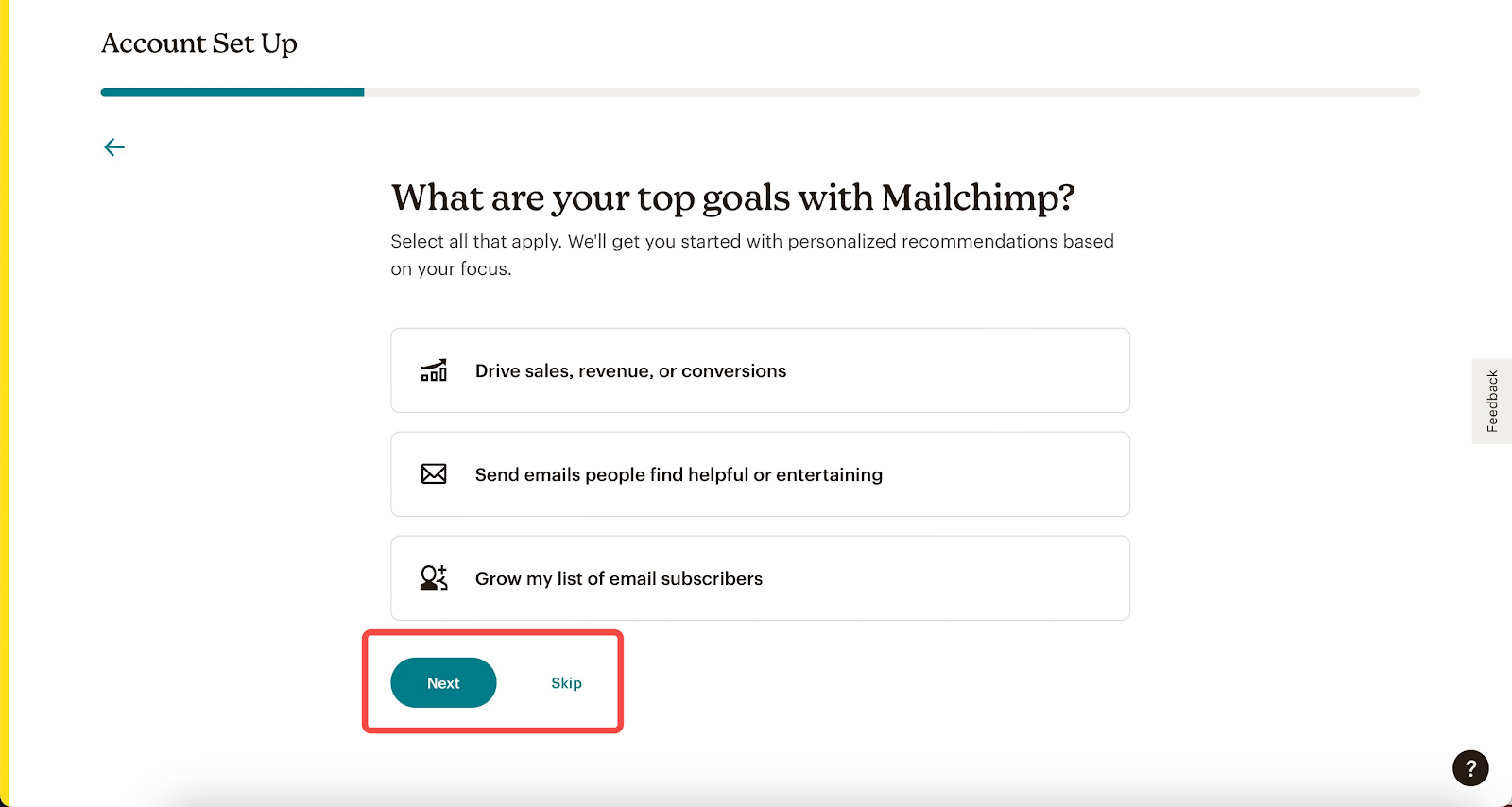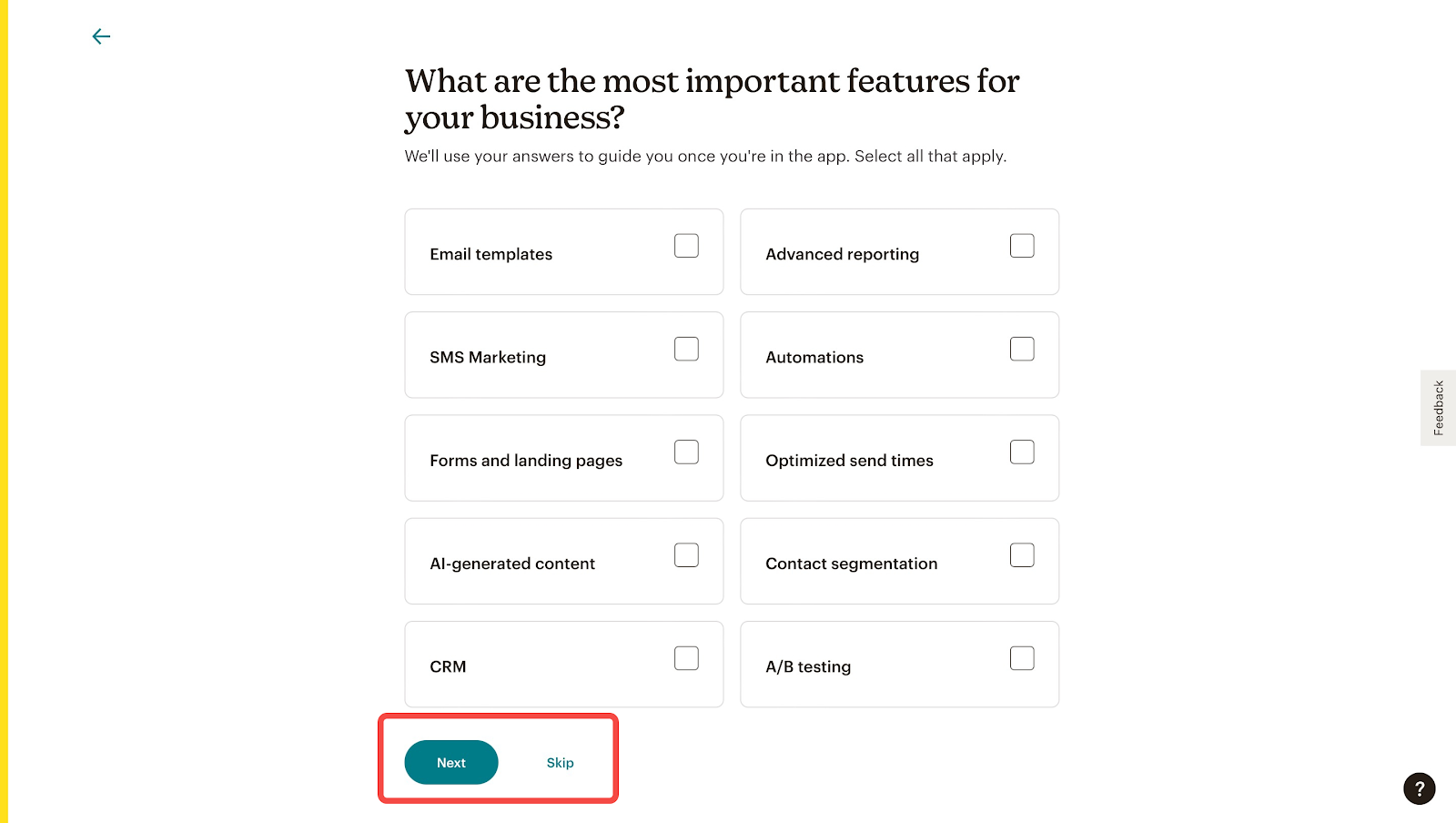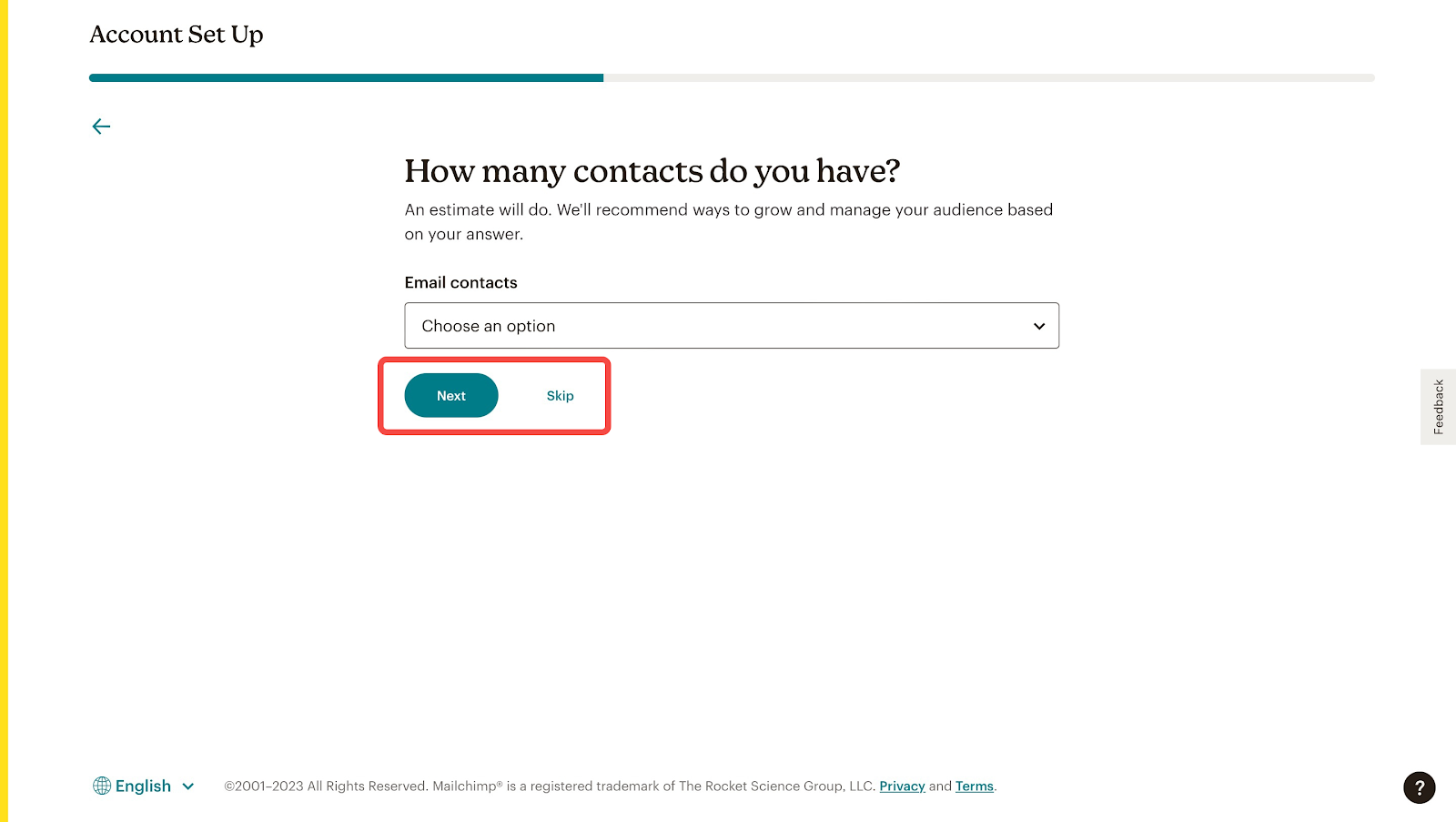 3. Since you are linking this account to your Shoplazza store, select Our own website and click Next.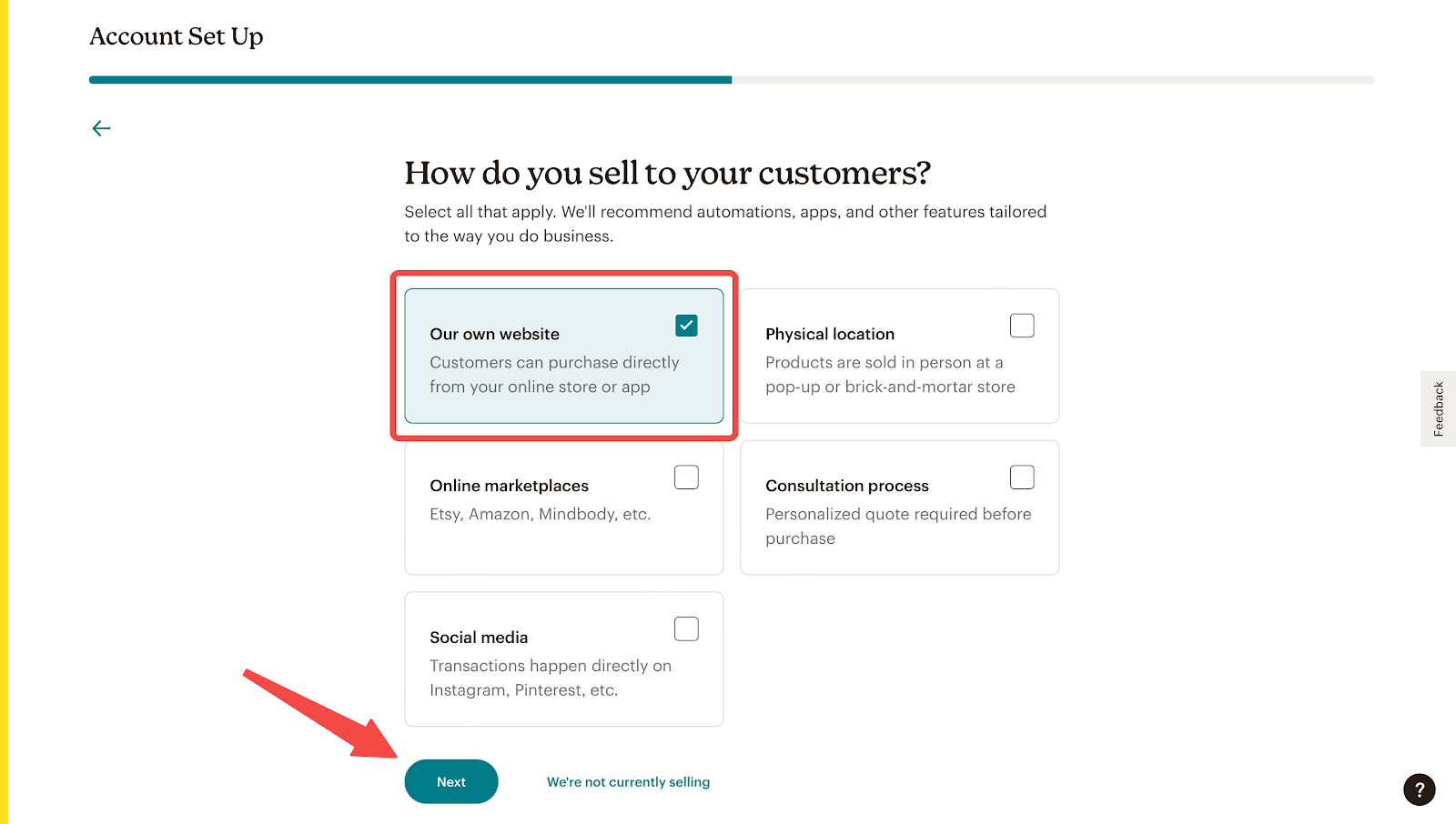 4. Enter the URL of your store and click Next, or simply click Skip.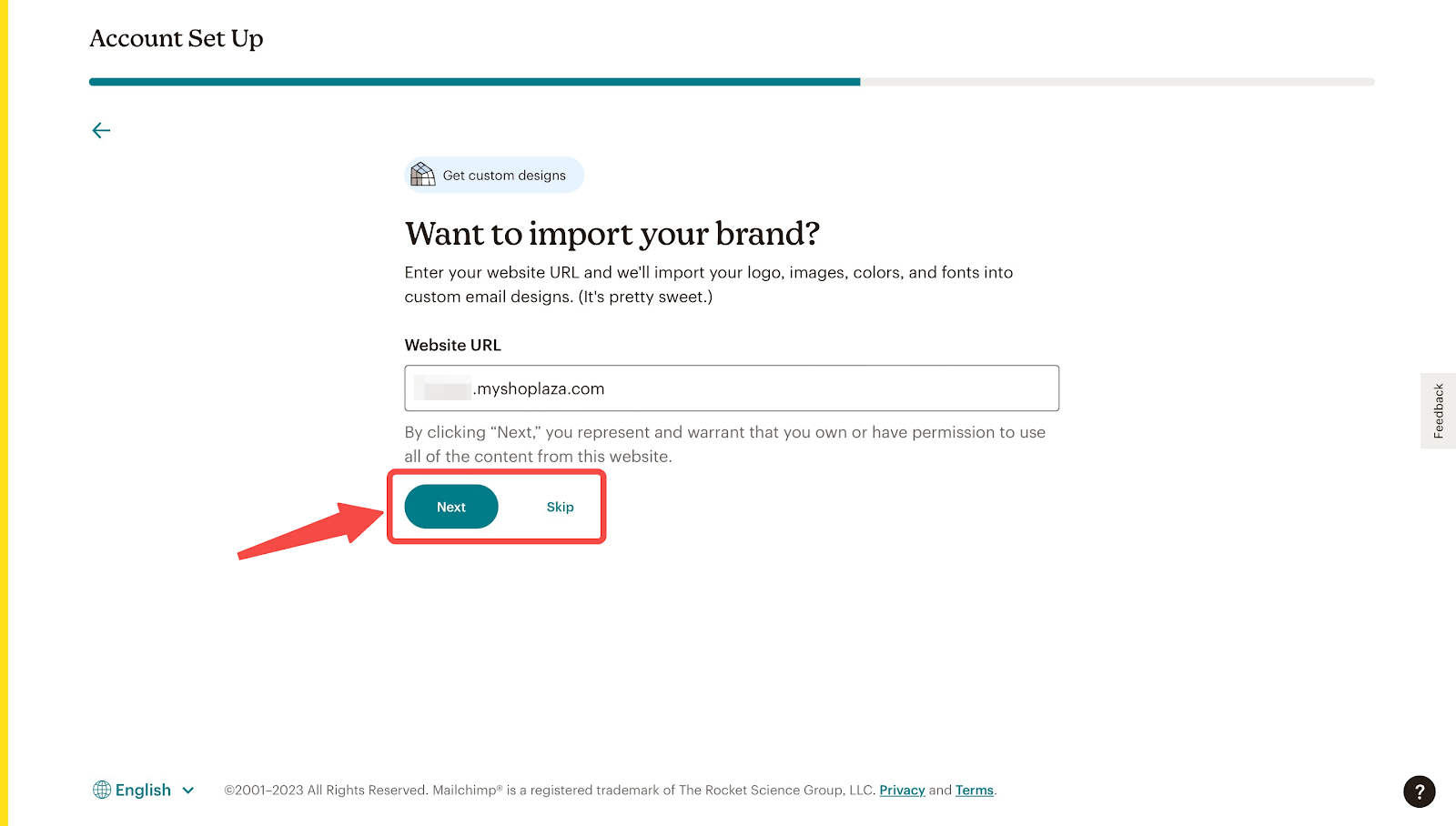 5. Select a plan to continue with.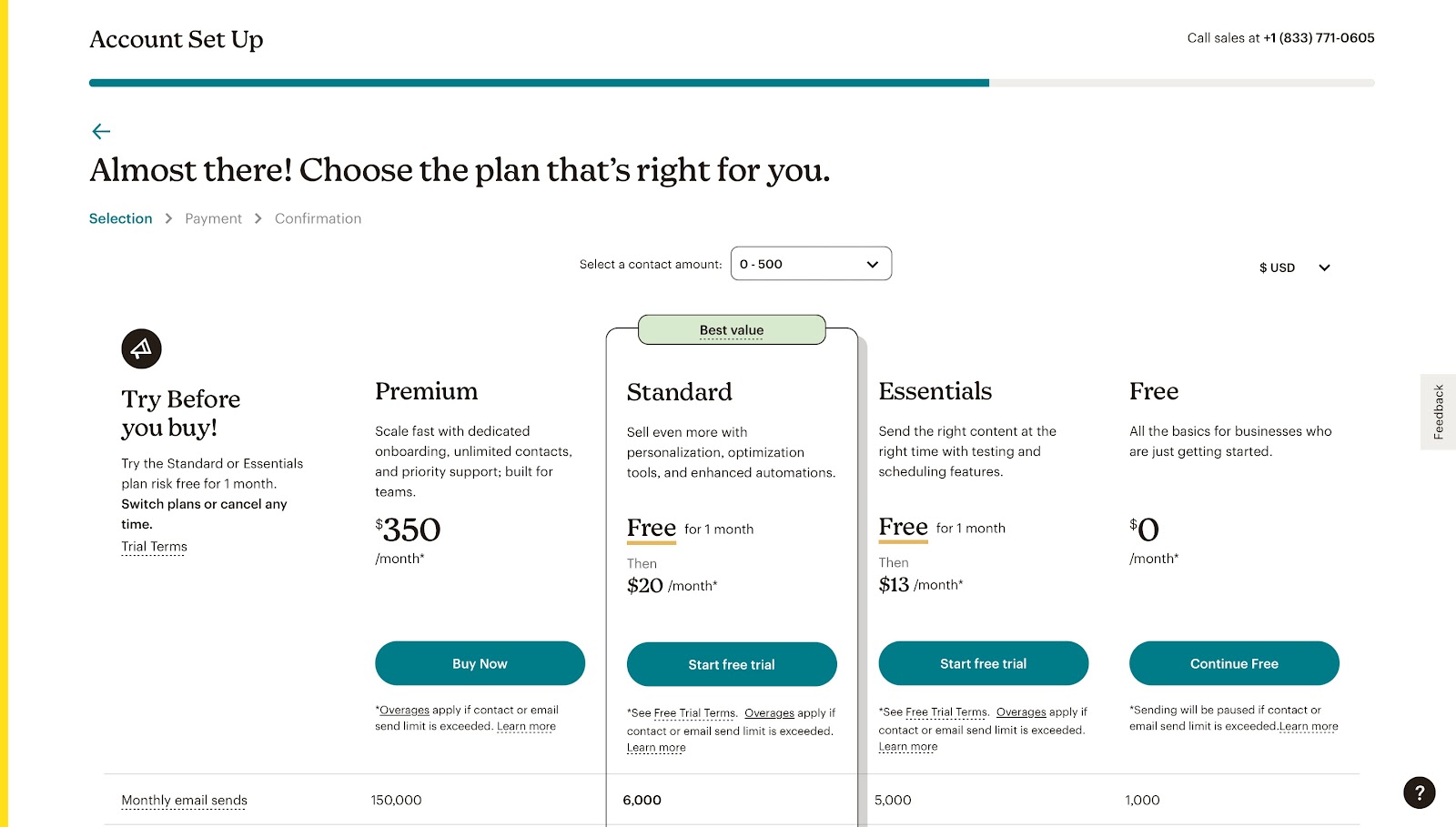 6. Once the setup is complete, your account will automatically redirect you to the Mailchimp homepage, where you can start exploring its features.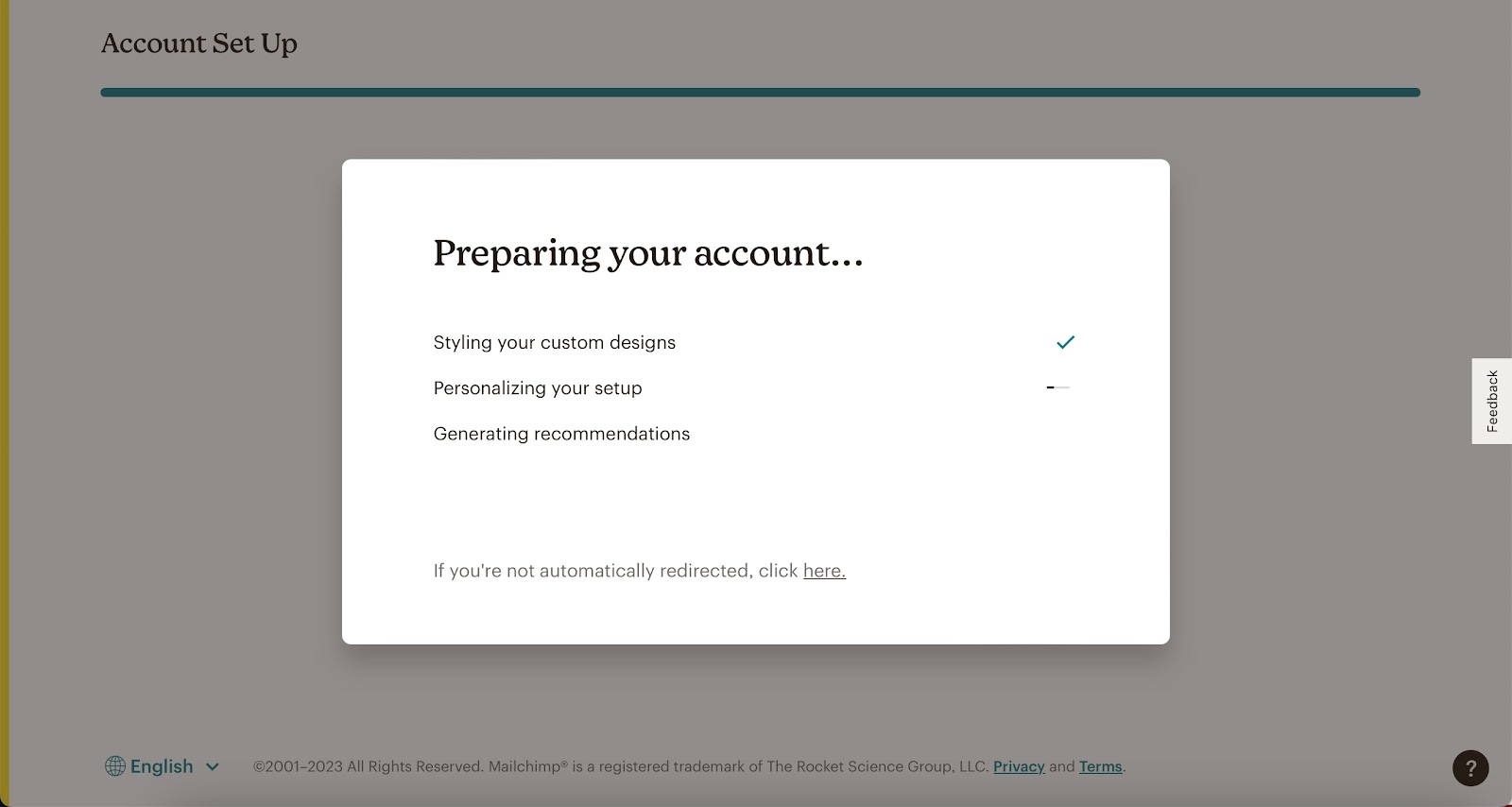 Linking your Mailchimp account to your Shoplazza account
1. After signing up, click Authorize and link Mailchimp.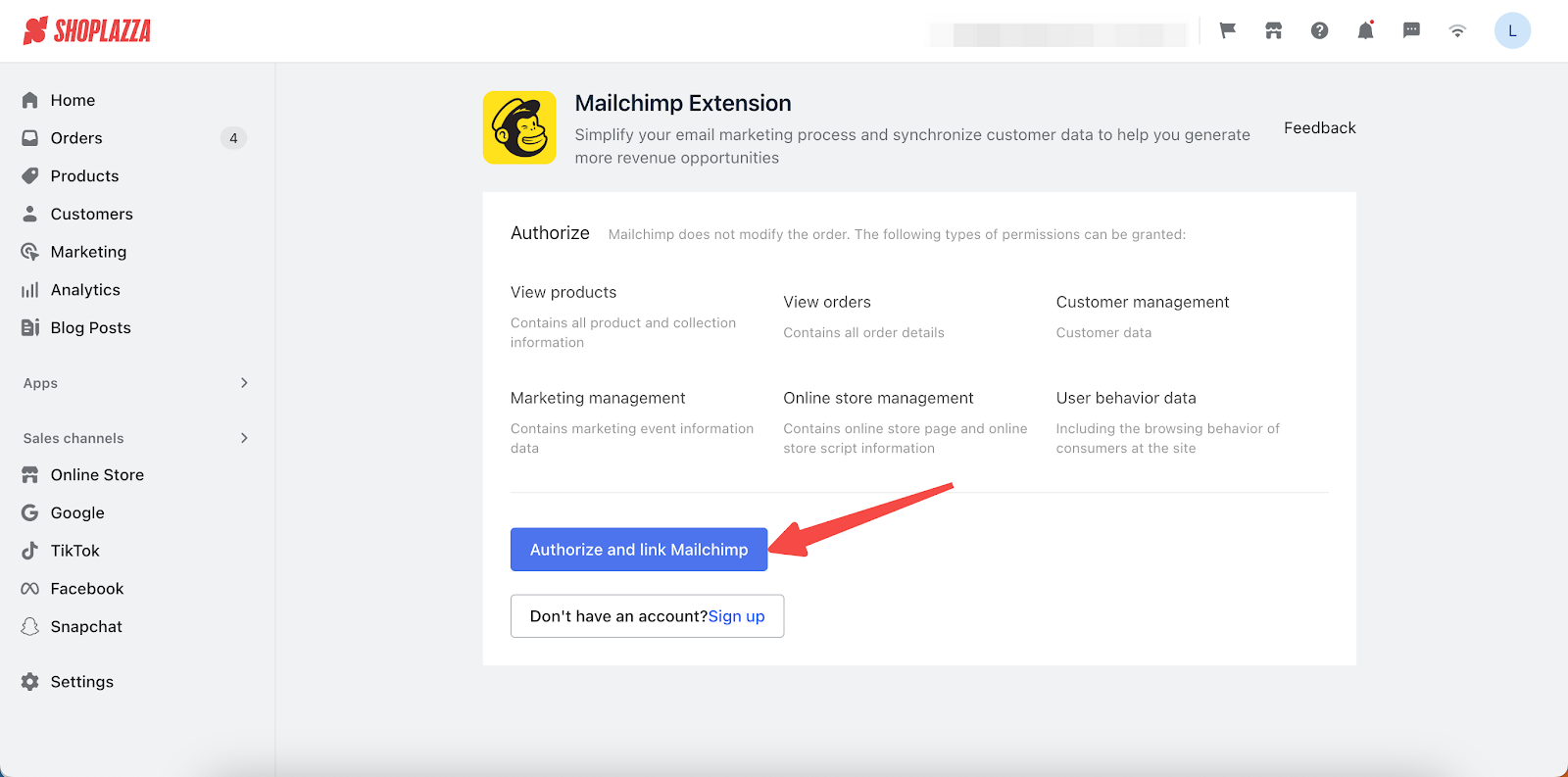 2. Log in with your Mailchimp account.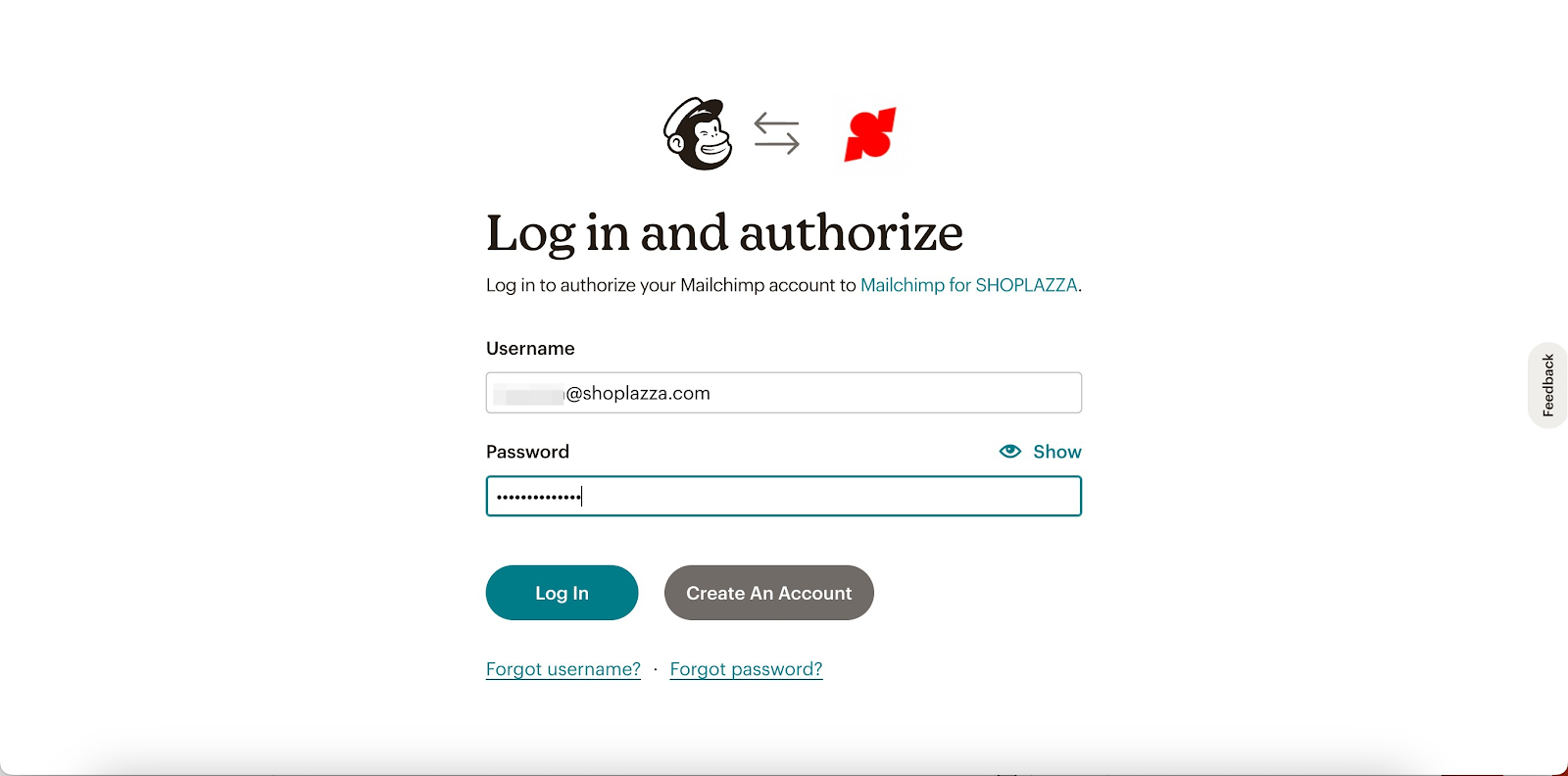 3. After reading the terms, click Allow.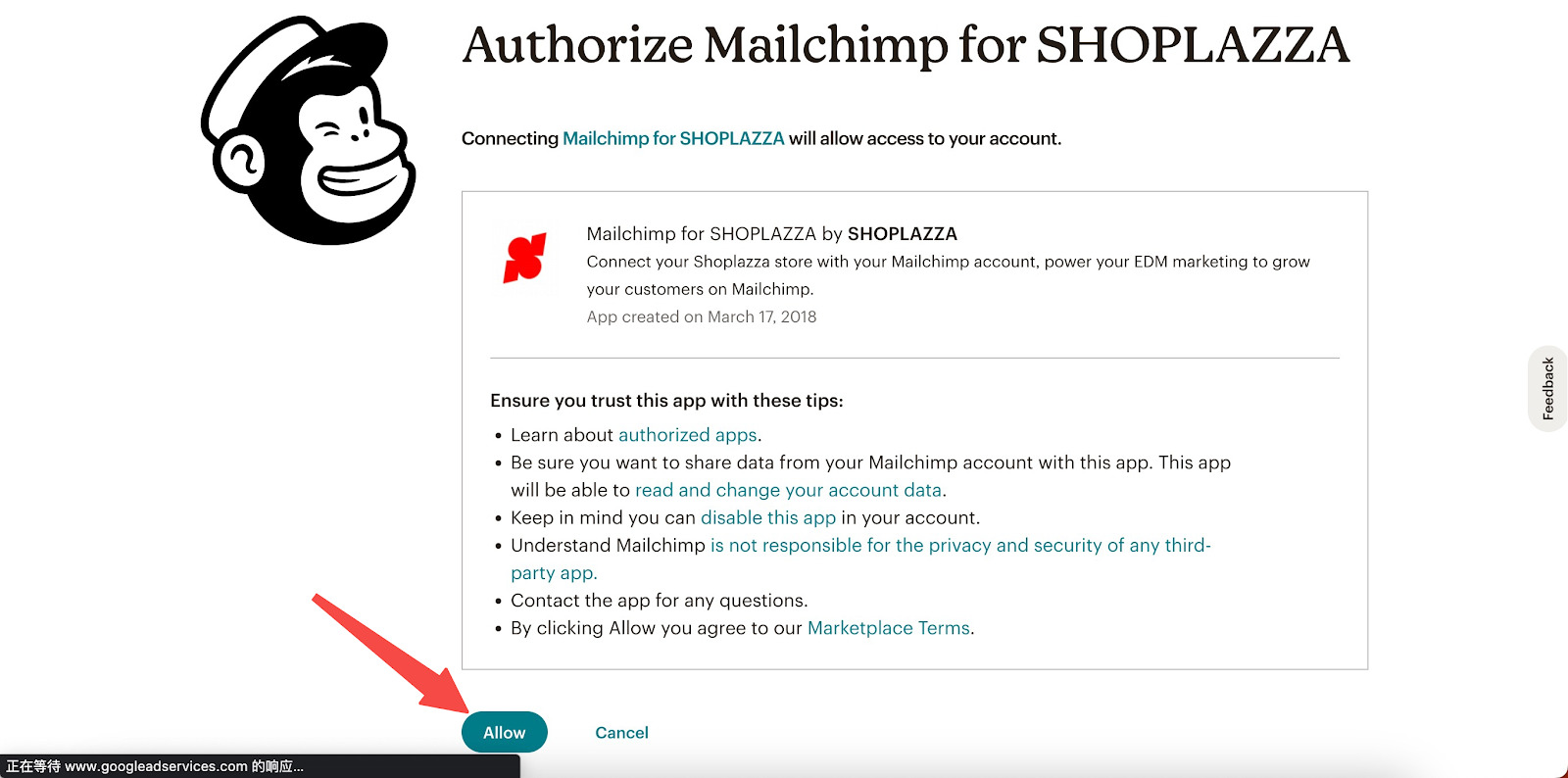 4. You'll be navigated back to your Shoplazza admin. Select the existing customer list and click Next, or click Go to MailChimp and create a list to create one.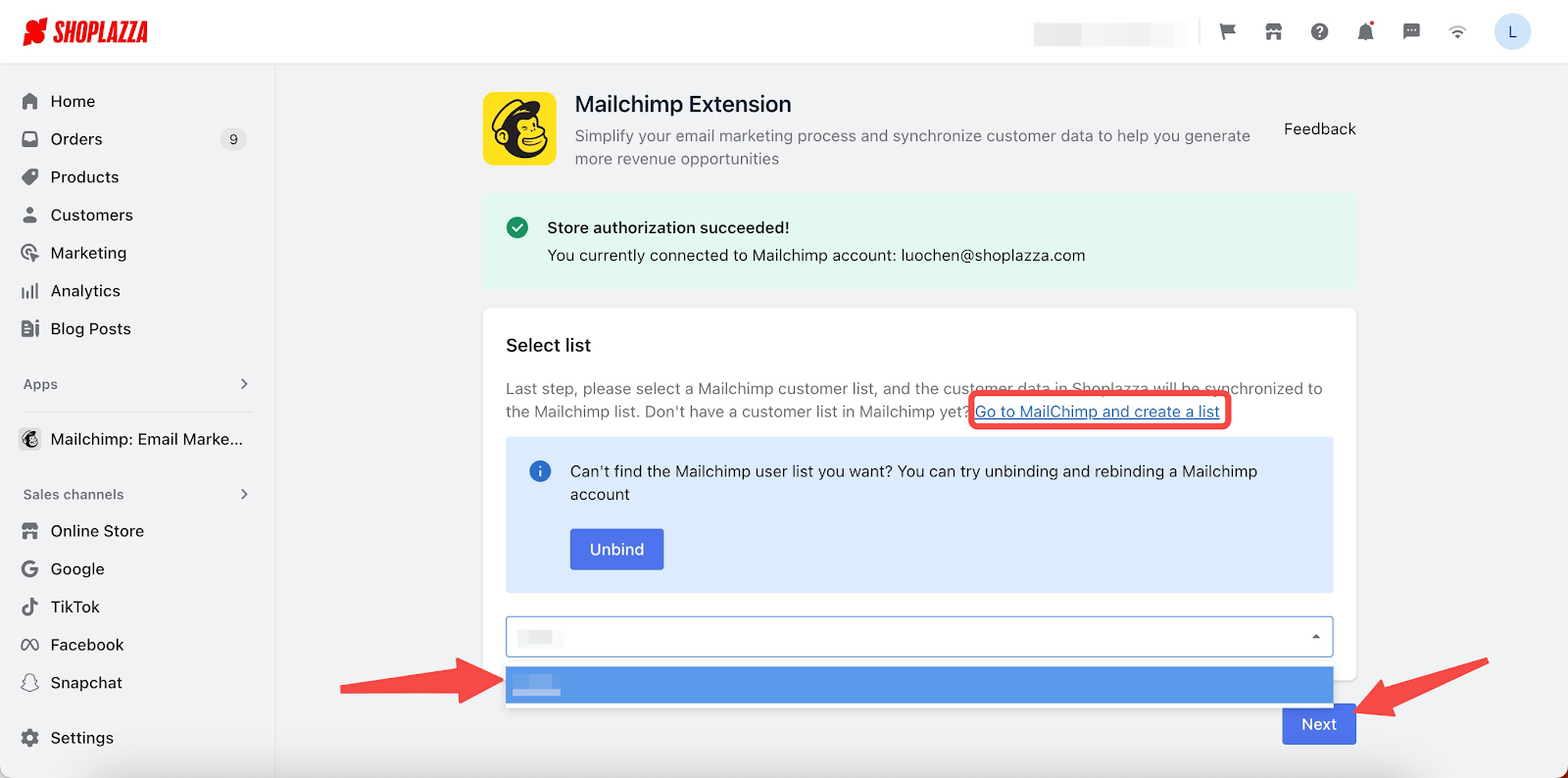 5. After completeing the settings, click Create Now to start with corresponding feature in your Mailchimp admin.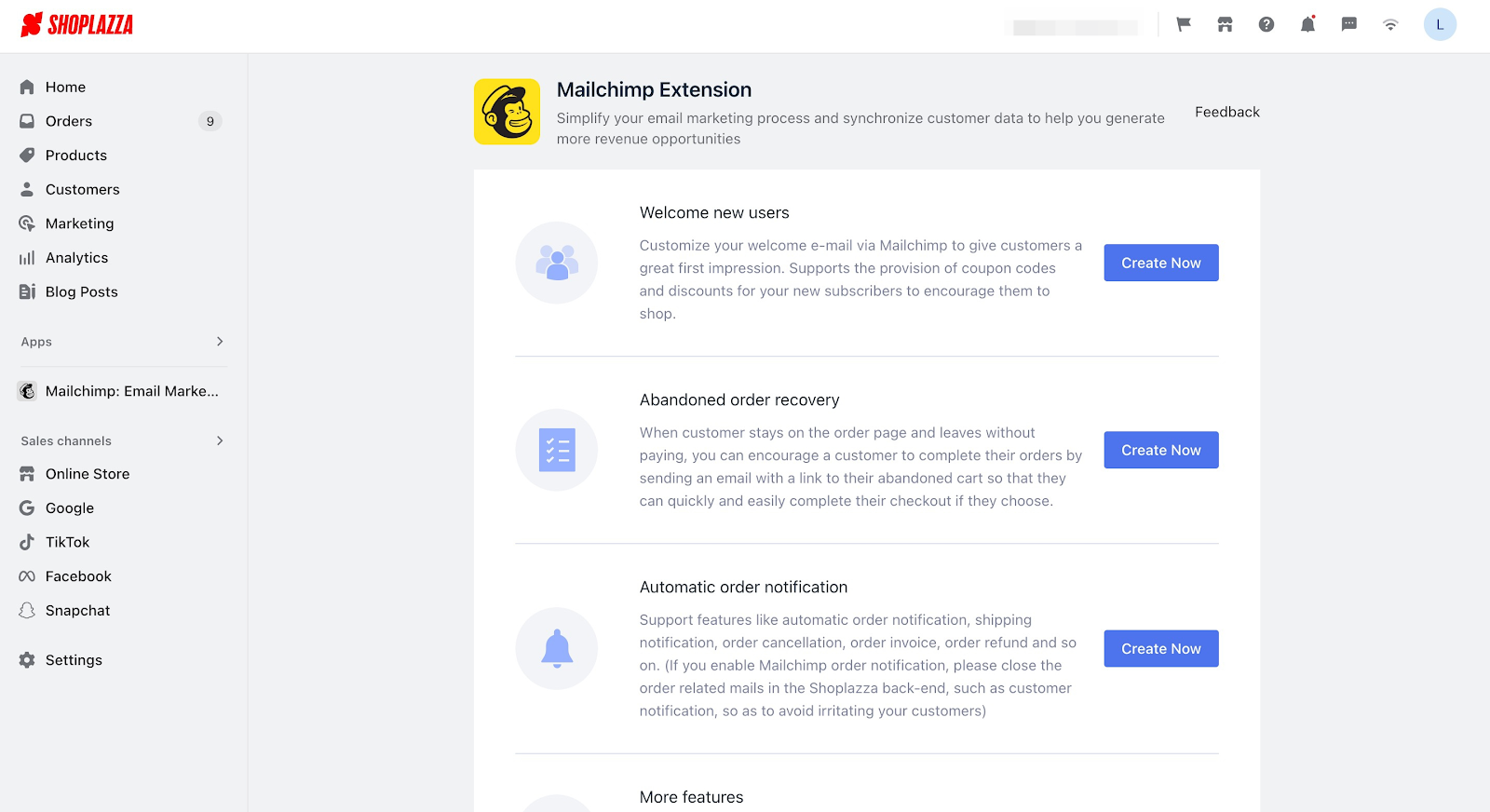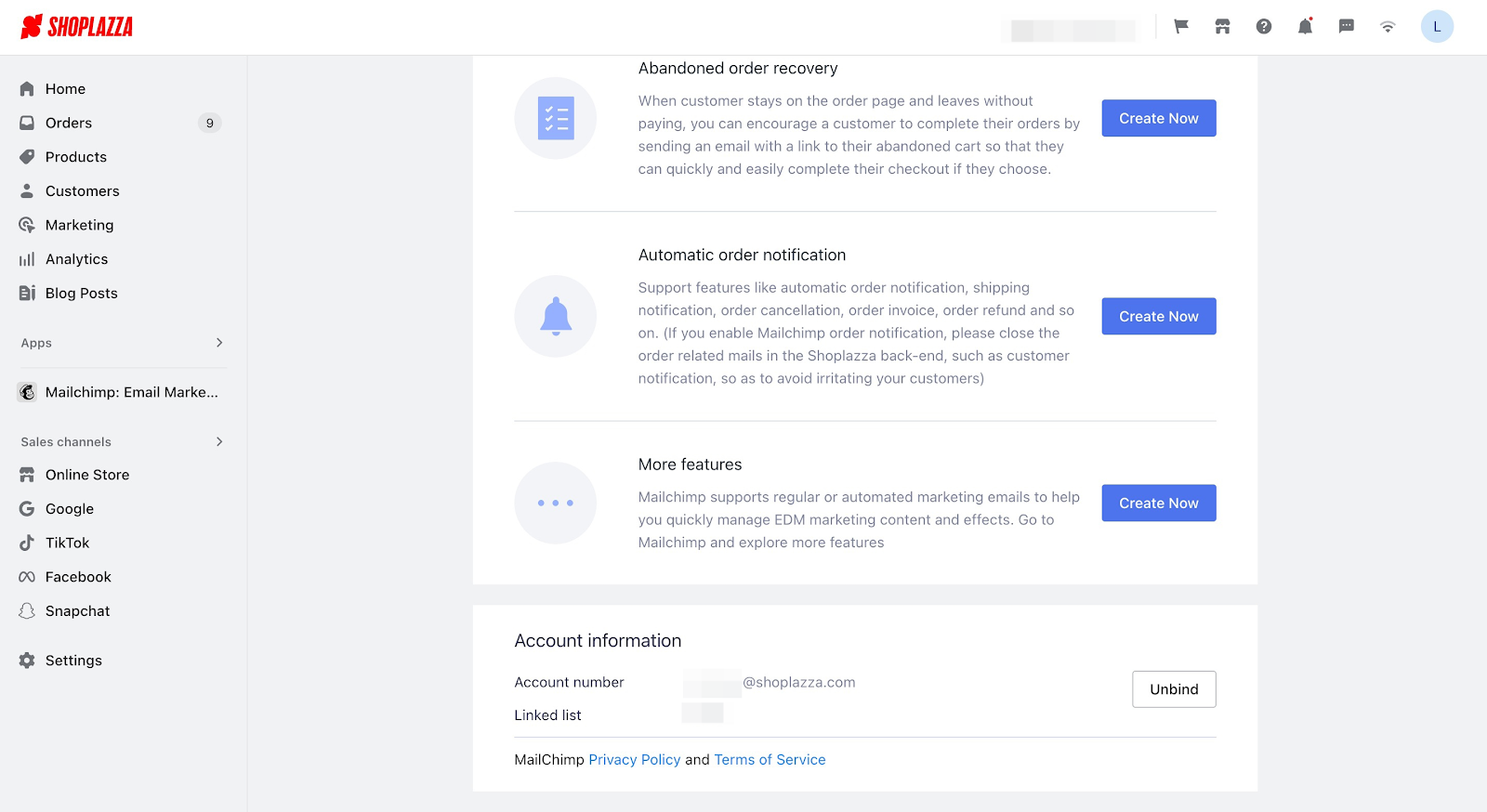 Overall, Mailchimp offers a comprehensive set of features and tools to help you effectively manage and optimize your email marketing campaigns. By linking your store with Mailchimp, you can easily set up automated email campaigns based on triggers and customer actions, and view their performance.