1.Start here: SHOPLAZZA admin > Apps >Visit App Store >Marketing > MailChimp.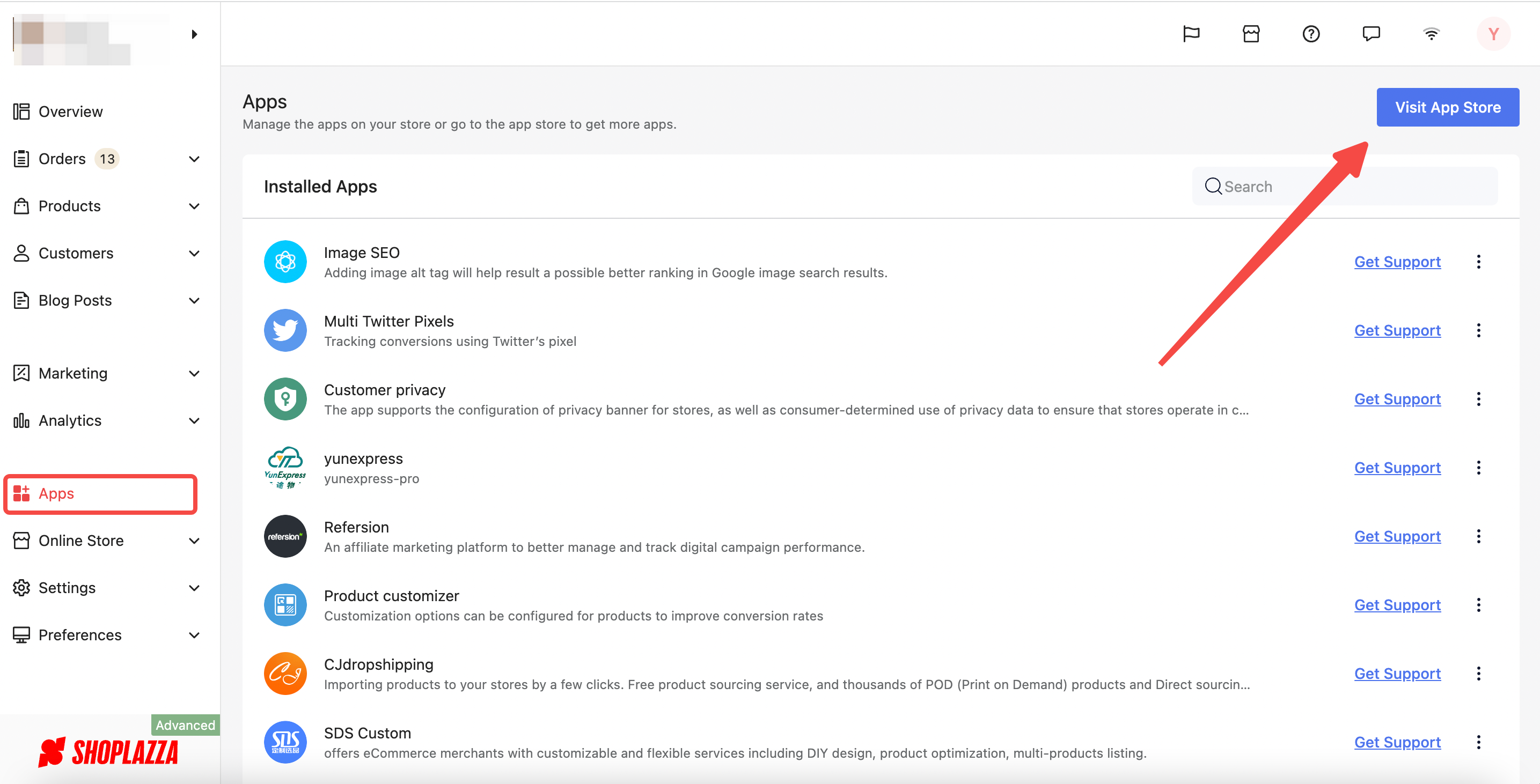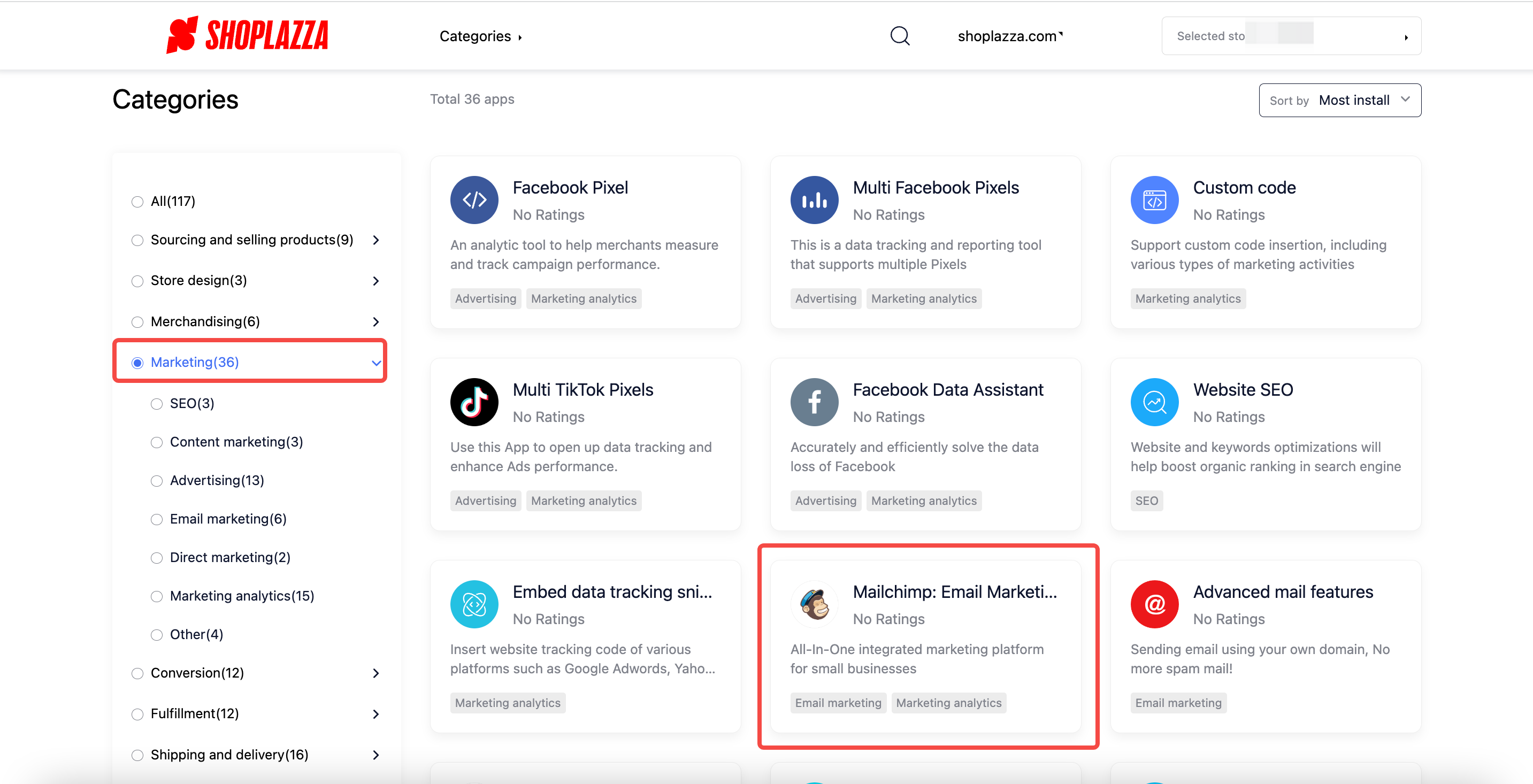 2.Enter your username and password to connect your MailChimp account with SHOPLAZZA; If you do not have an account, you can click the registration link to register.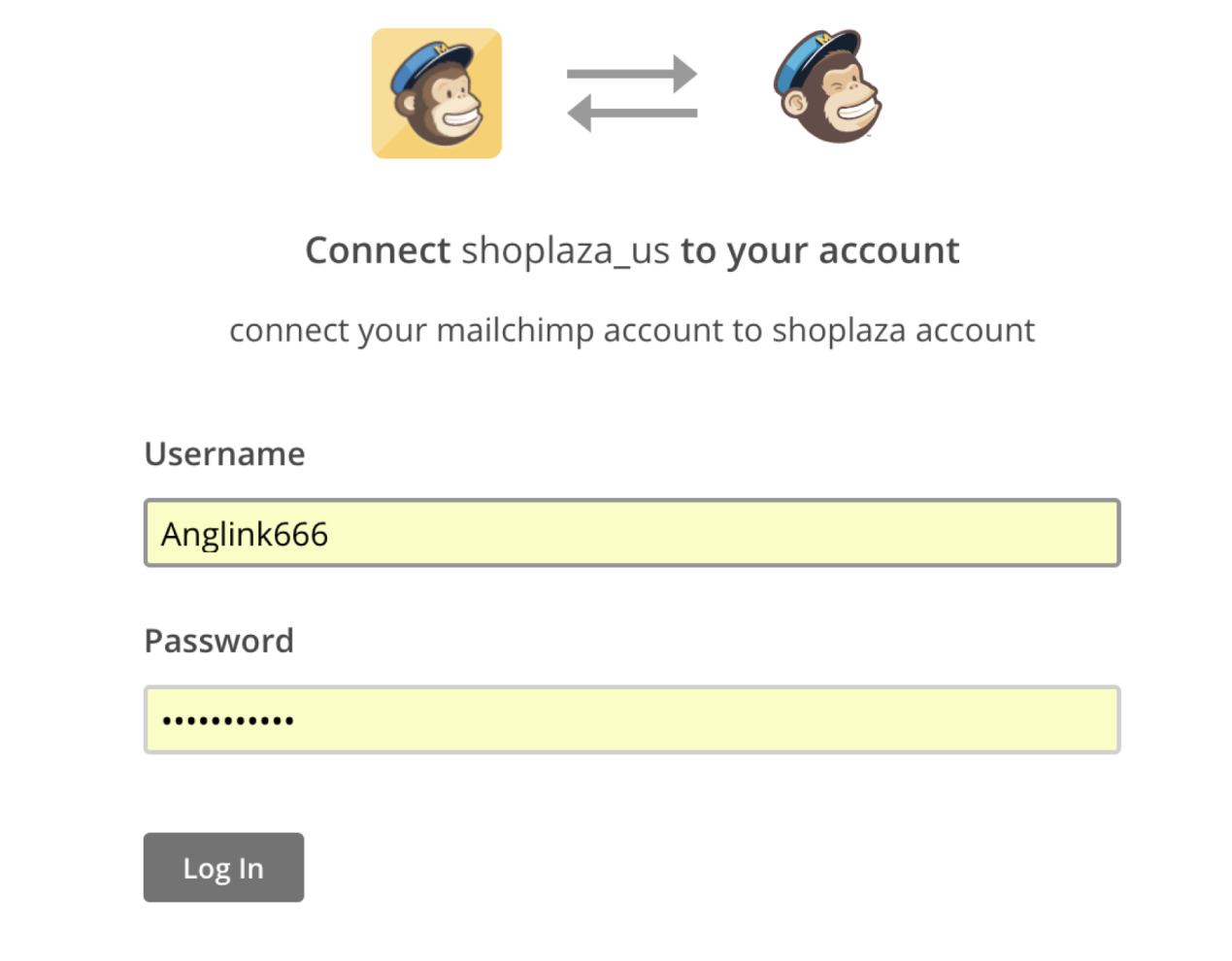 3.After connecting the account, please select a Mailchimp user List, and the user data will be synced to this list, and then click Next.
4.You can then select and create the type of email marketing you want. At present, SHOPLAZZA supports three scenarios: Welcome new users, Abandoned cart reminders, and Automatic order notification.
5.Take "Abandoned cart reminder" as an example. Click "Create," and the page will redirect to MailChimp's Recover Abandoned carts page. The default page is Single email, or you can click on Email Series to create a series of emails. Then select the store from the drop-down list and click "Begin" to start. To discard the creation, click "Cancel."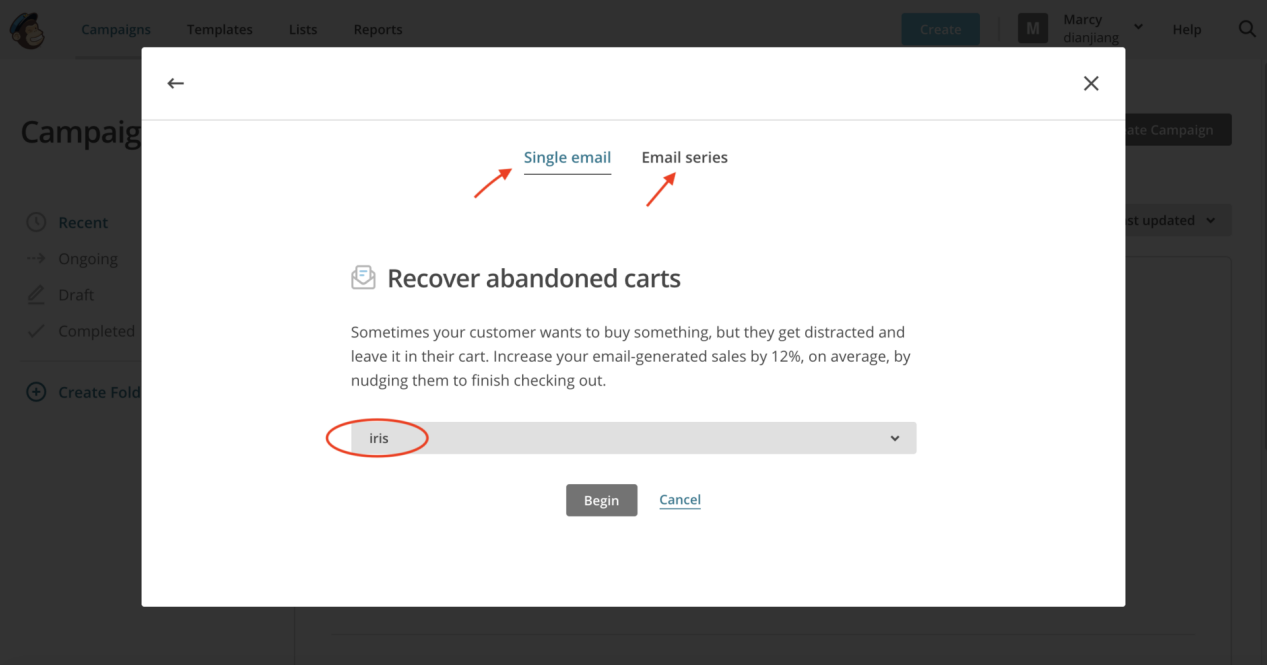 6.After completing the above steps, you are ready to use MailChimp for email marketing.