Advanced Matching is available via TikTok's Business tools to enable businesses to send privacy-safe customer information to better match websites with ads on TikTok. When creating a Pixel on your TikTok Multi Pixel app, you have an option to turn on the Advanced Matching function.
Advanced Matching lets you:
Expand your reach: Build bigger audiences to reach your store website customers on TikTok.
Boost campaign optimization: Power campaign bidding models to amplify conversion events.
Measure full-funnel events: Track more events with complete cross-device and cross-session matching.
Steps
1. From your Shoplazza Admin > Apps, click Visit App Store.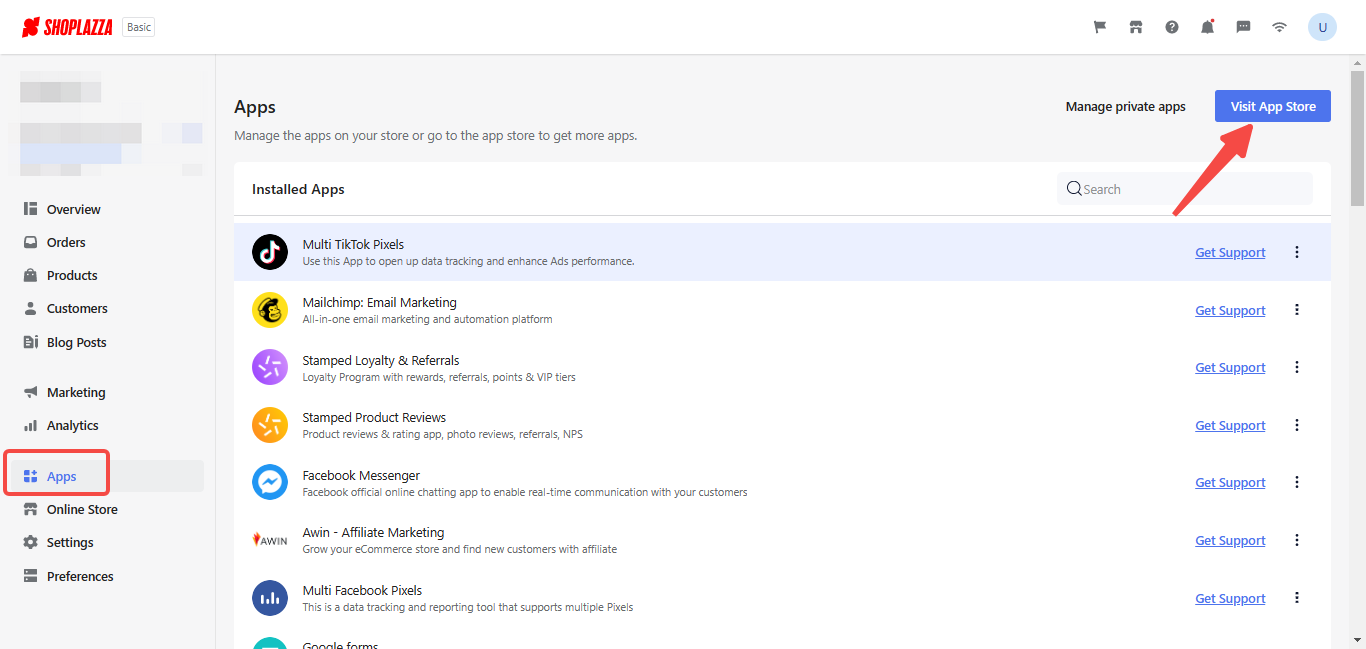 2. Find Multi TikTok Pixels App and Add it to your store.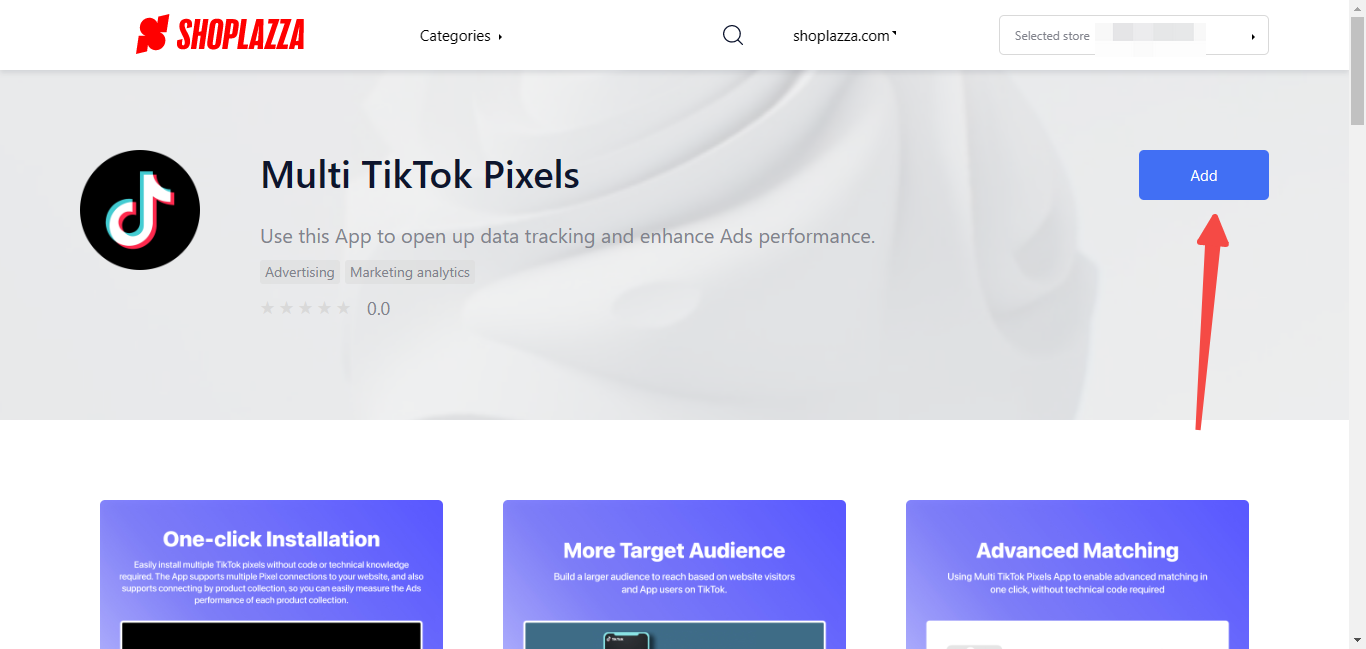 3. Once the app is added, you can open the app and click on Add TikTok Pixel.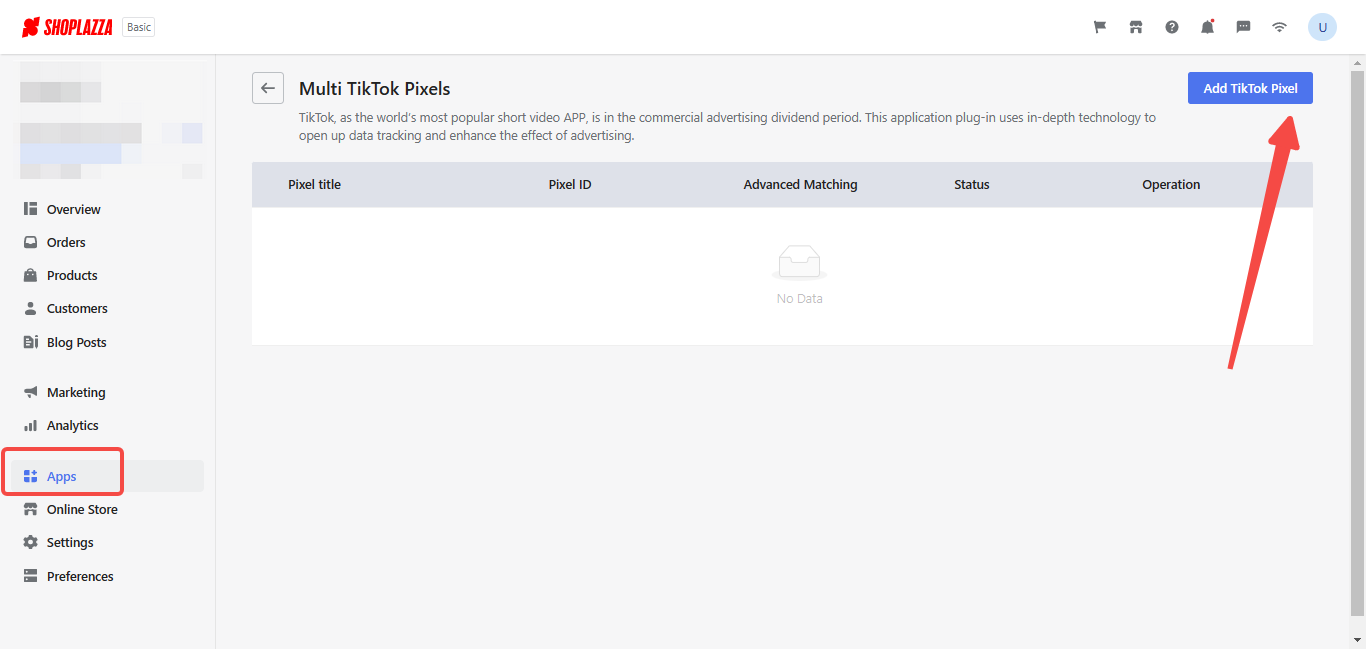 4. When adding a TikTok Pixel or editing the existing one, you have an option to enable or disable the Advanced Matching.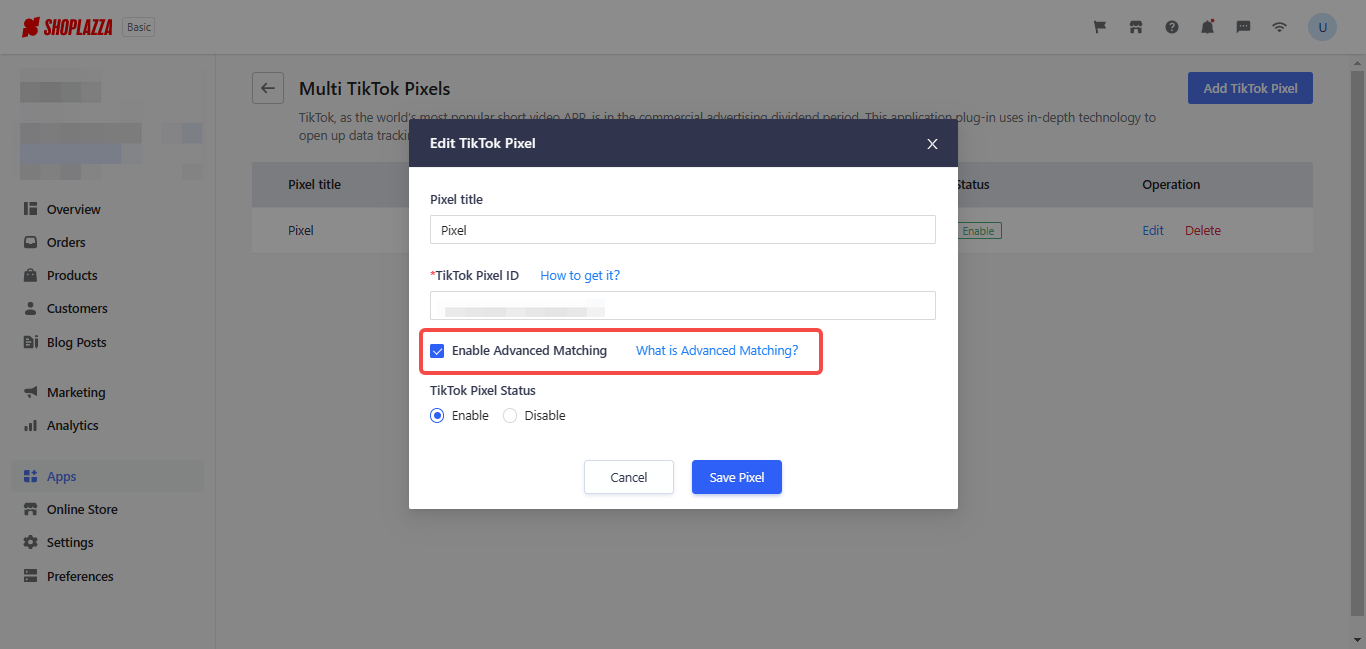 Note
Advanced Matching can measure across multiple devices, browsers, and sessions through multi-session attribution.
Matching is done using privacy-safe customer information such as email and phone number. If a match cannot be made using these data points, the pixel will try to match customers using IP address and user agent. If a match still cannot be made, then the pixel will remain single session for that user.
To learn more about Advanced Matching, please visit TikTok advanced matching .
Related Topics