Access Tokens are used when someone connects with an app using Facebook Login and approves the request for permissions. The app obtains an access token that provides temporary, secure access to Facebook APIs.
Steps
1. Log into your Facebook Business Suite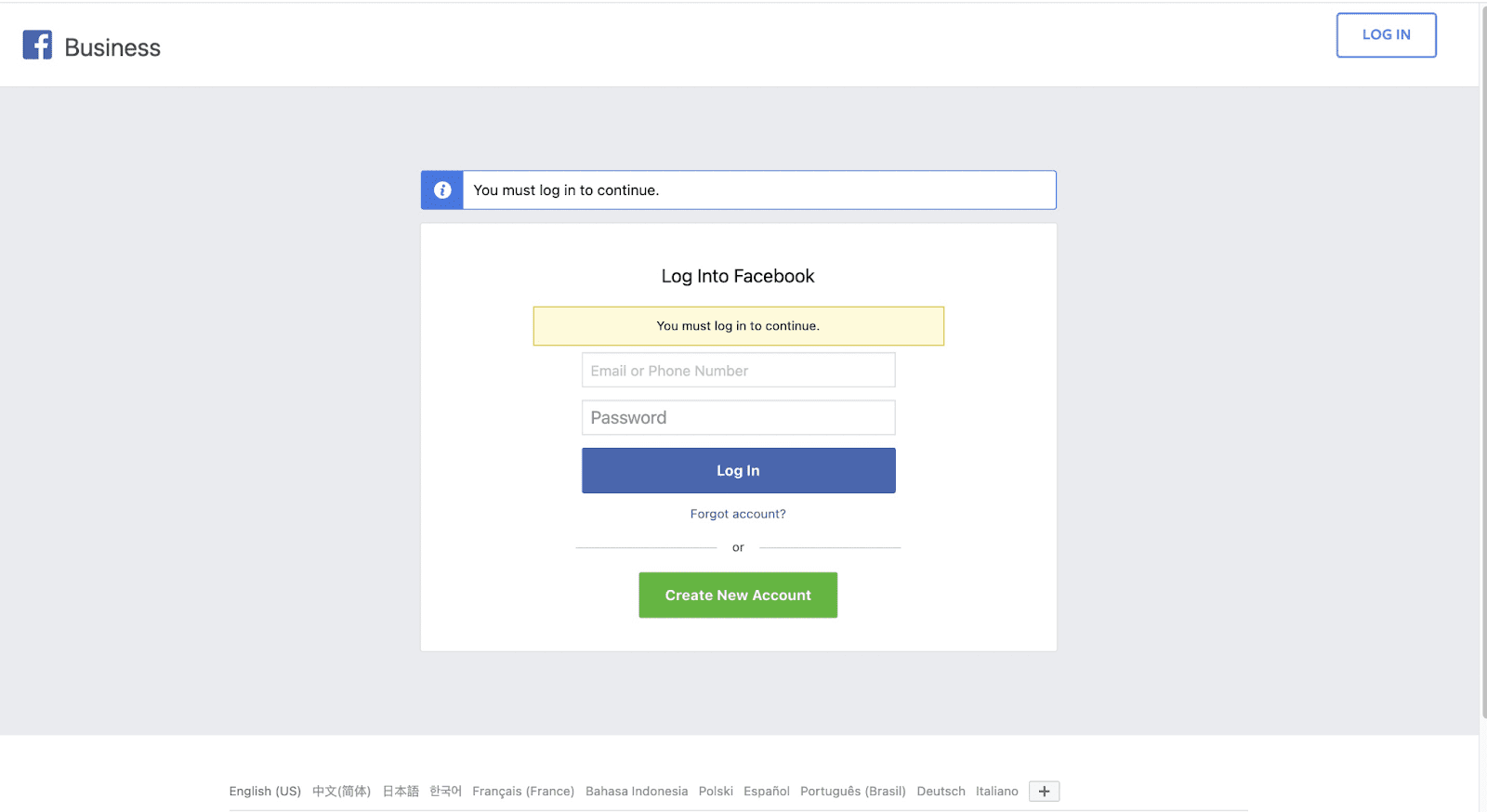 2. In the left navigation bar, click All Tools.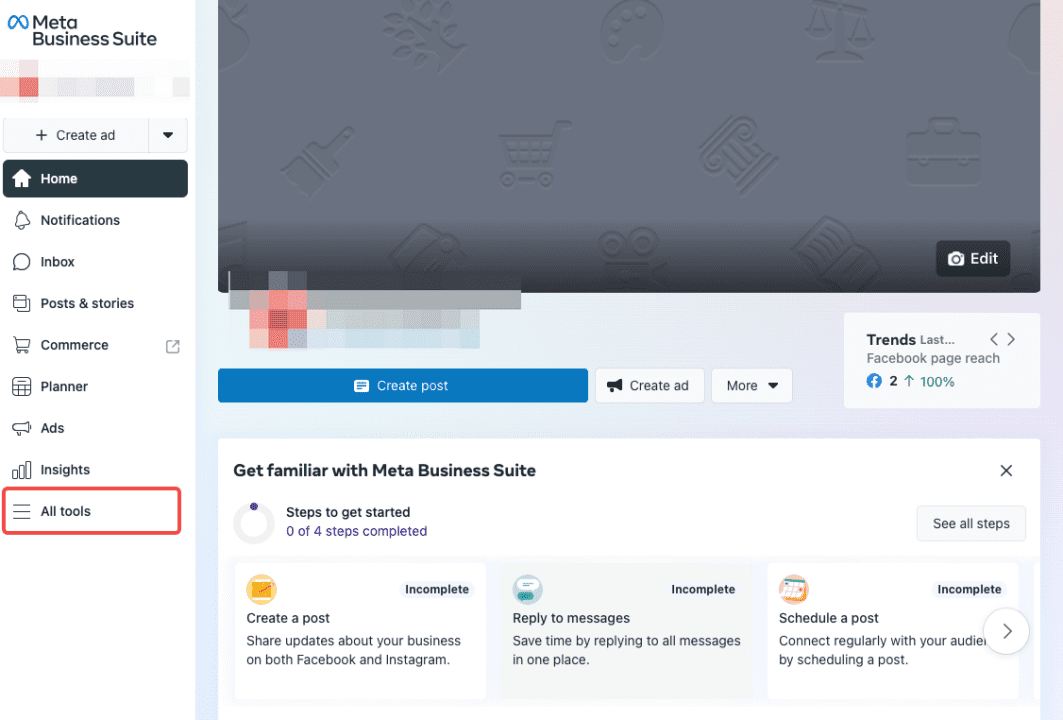 3. Click Events Manager to continue.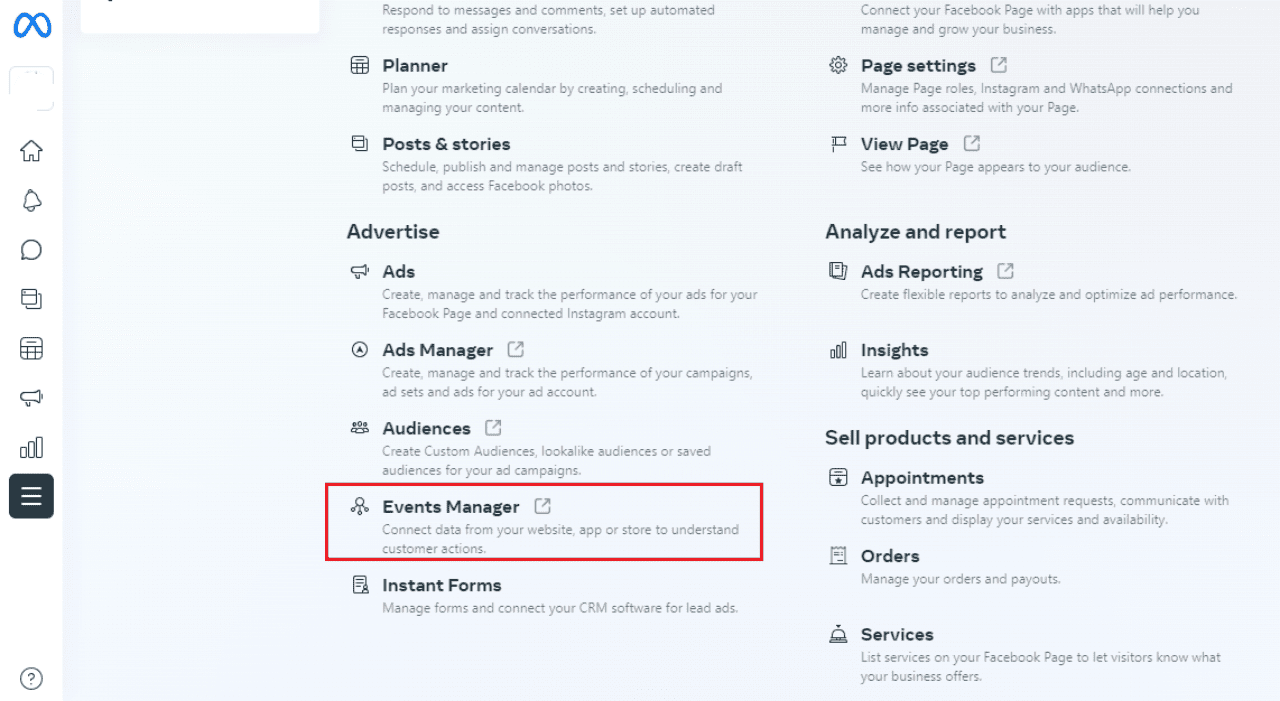 4. Select the pixel to which the Conversion API is linked. Then click Settings > Conversions API > Set up manually > Get started.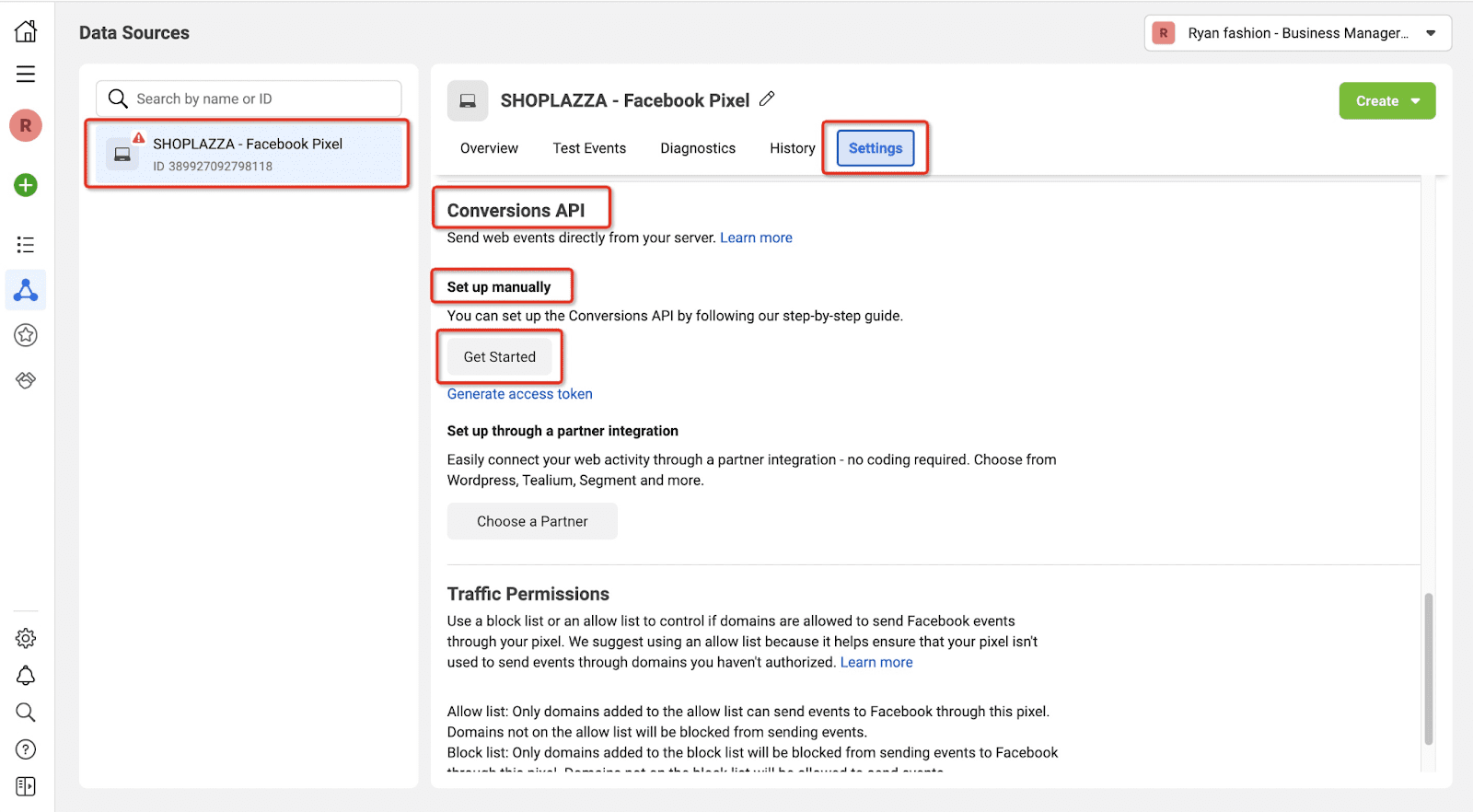 5. Follow the steps on page to manually implement Conversions API.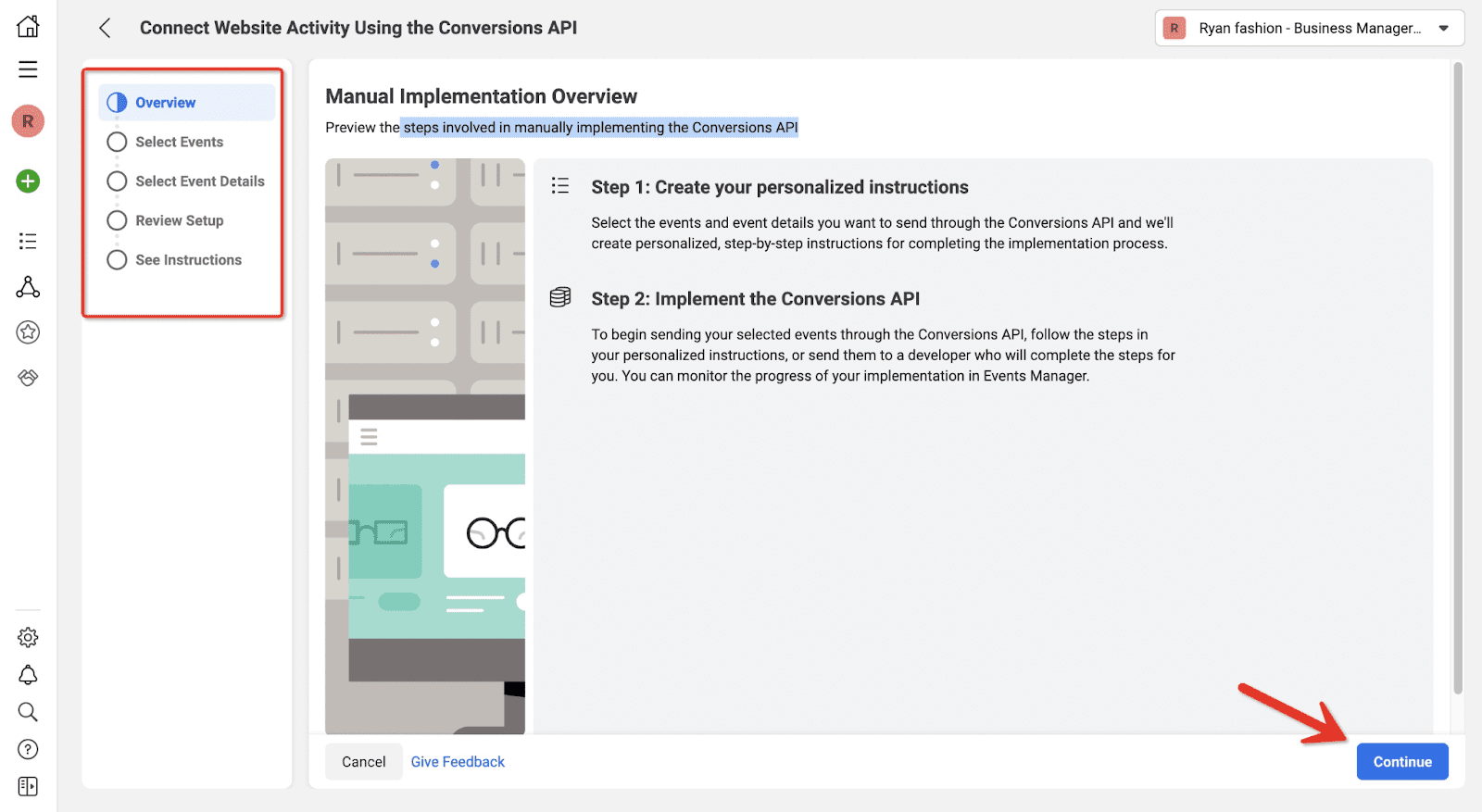 6. Select the events you want to send through the Conversions API.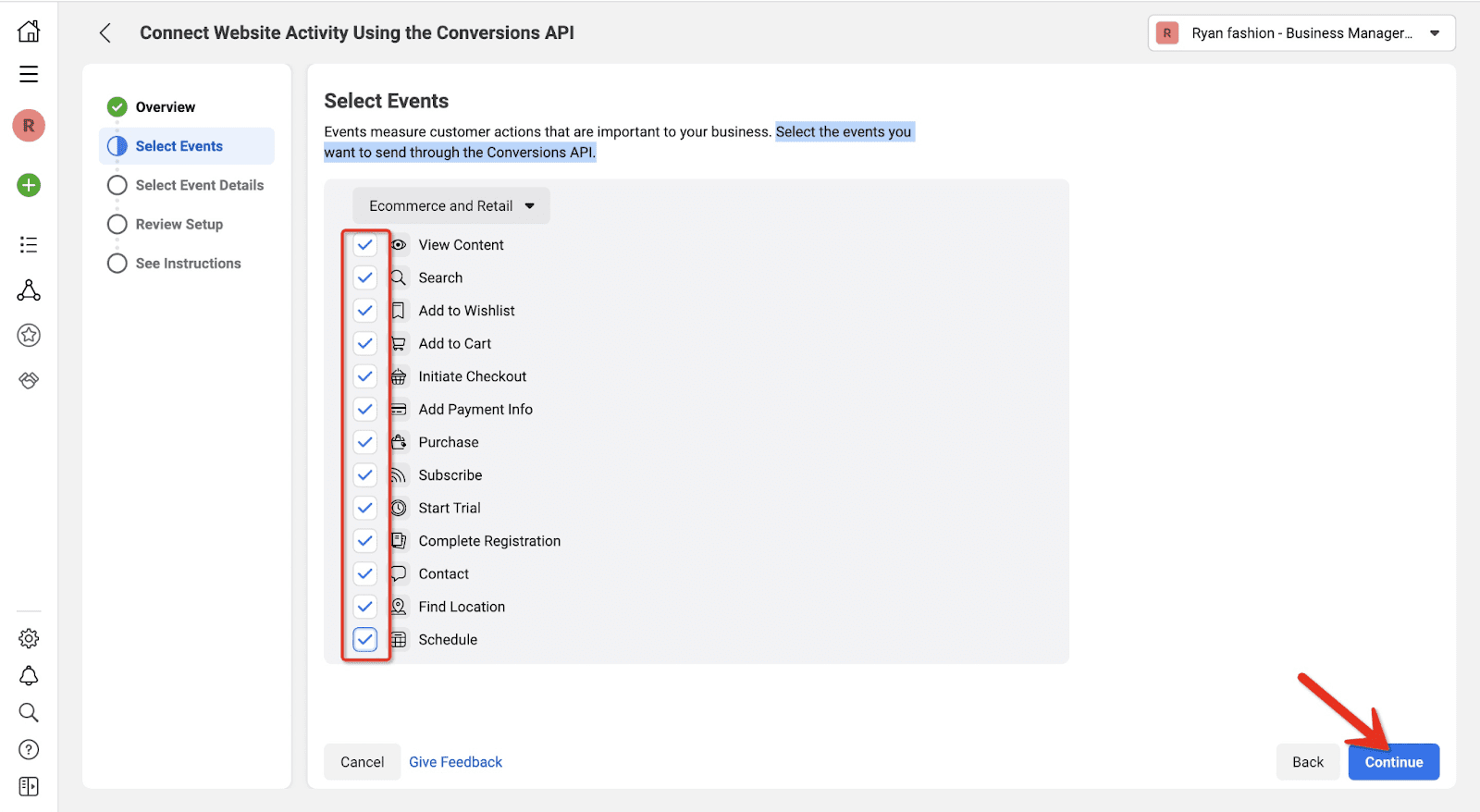 7. Select the Event detail parametersyou want to send with each one of your events.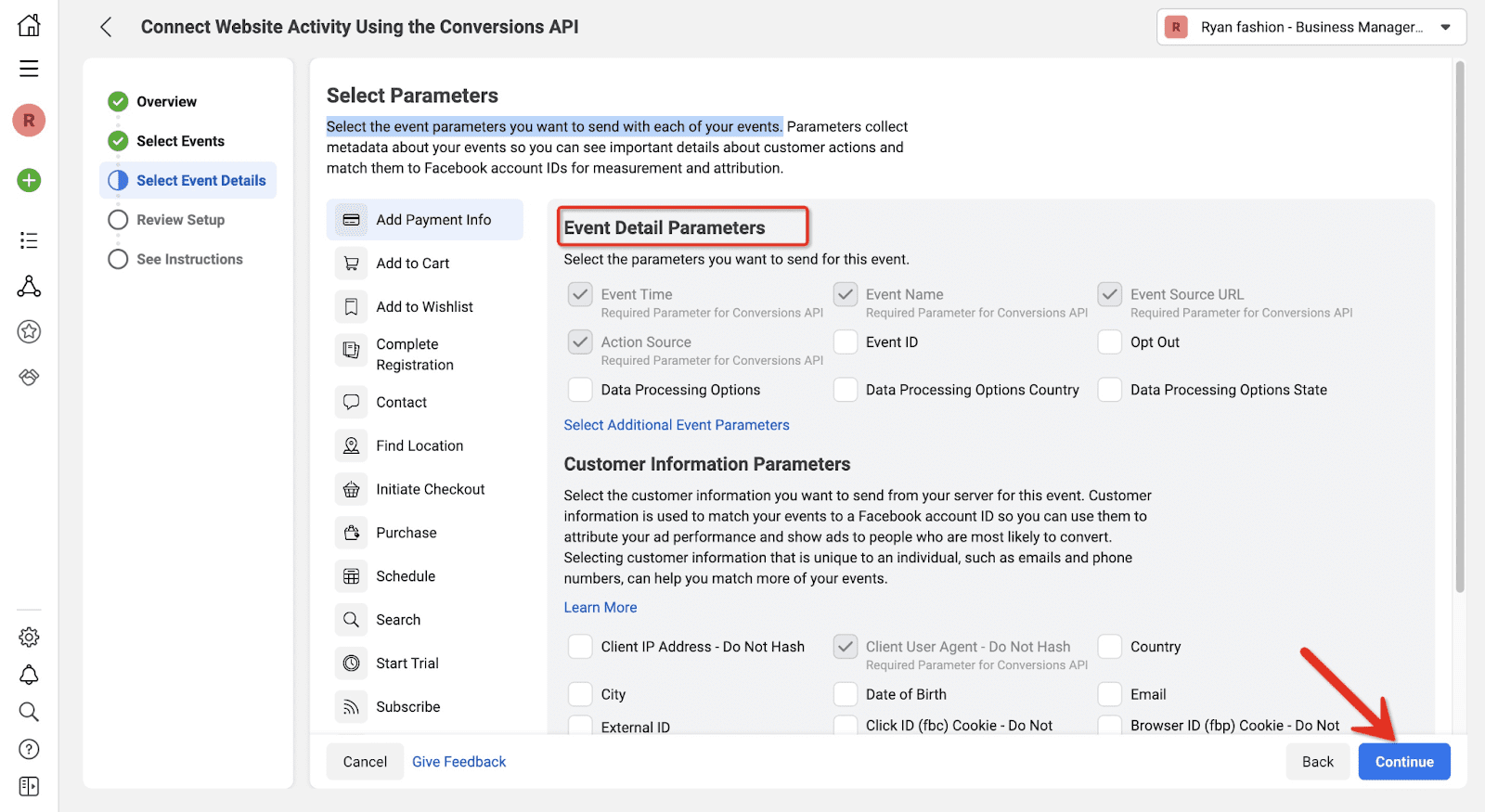 8. Review the events and parameters you want to send through the Conversions API.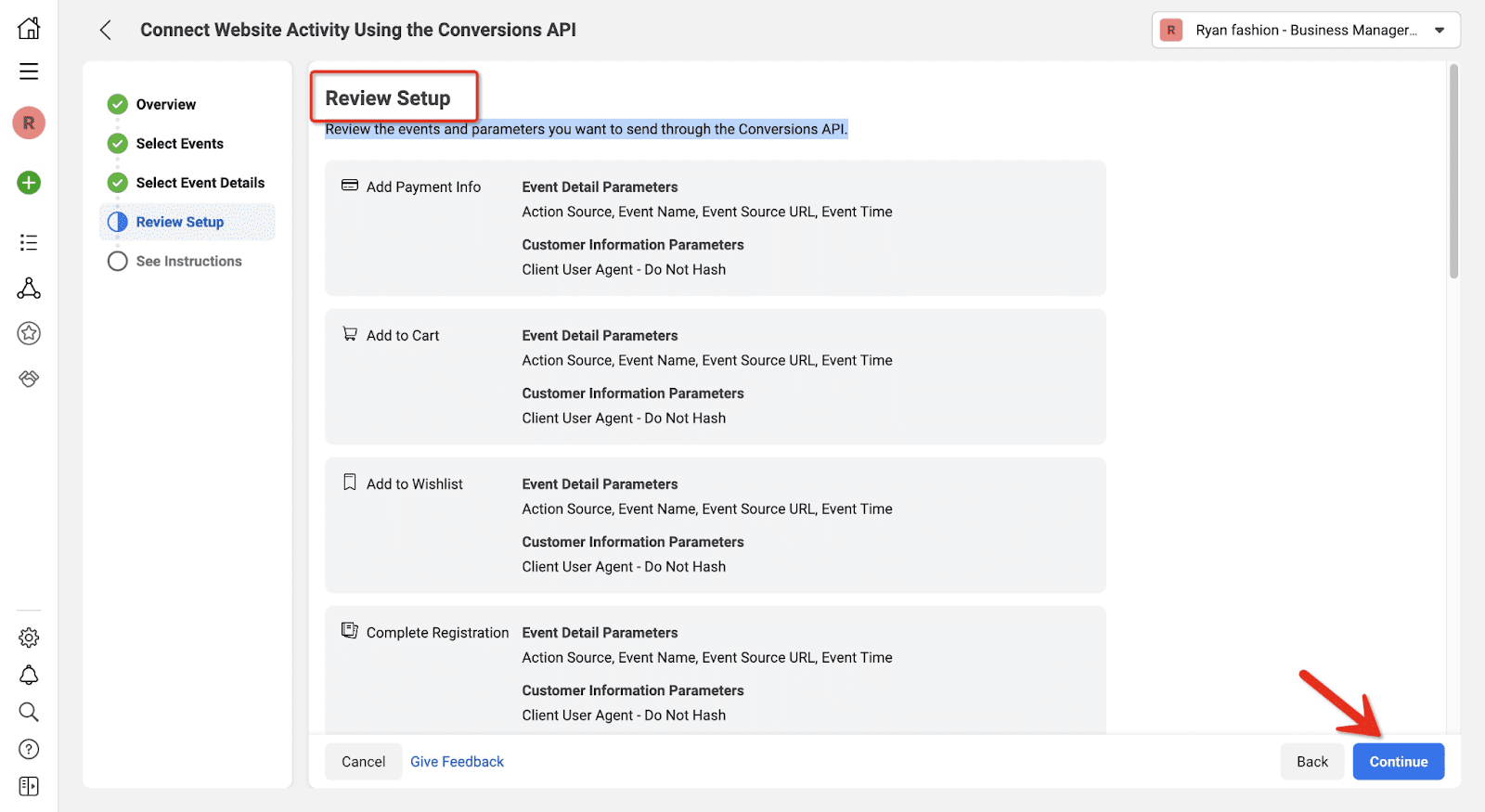 9. Click Finish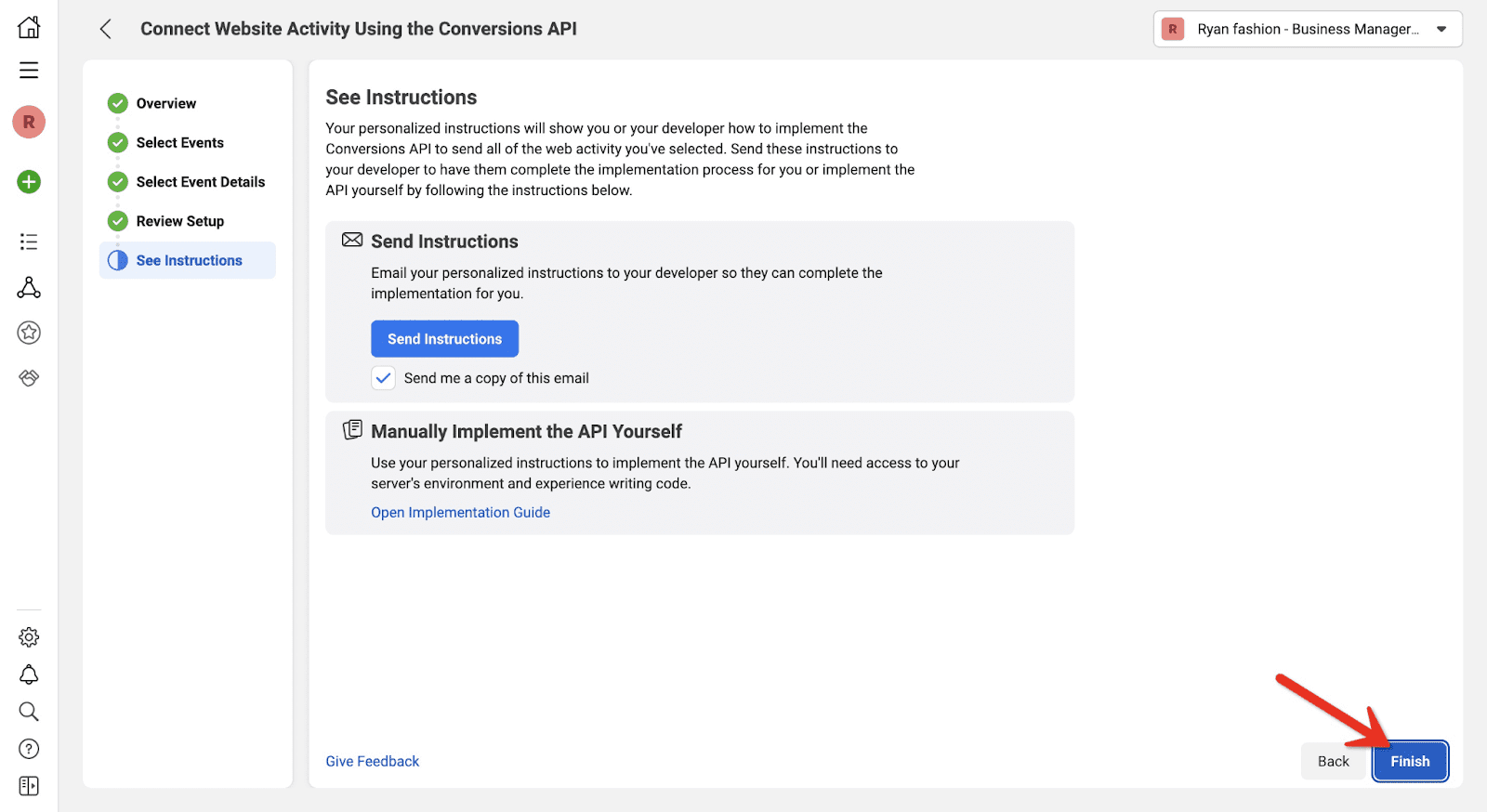 10. Go back to Conversions API and then click on Generate access token.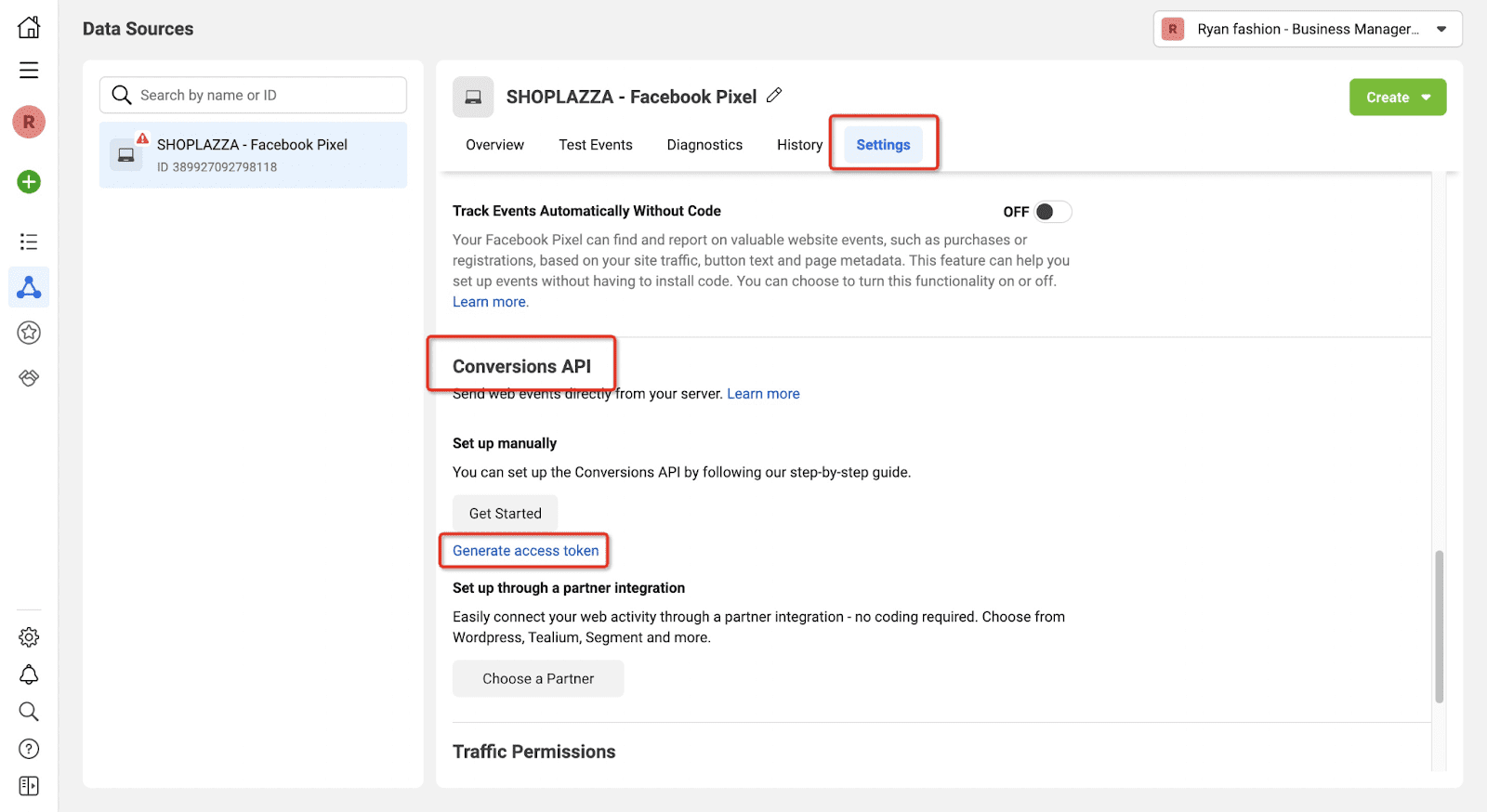 11. Once your token is generated, copy and save the token for future reference.