Skuowner   is a free dropshipping app plug-in developed by Shoplazza. It helps you move product images and details from AliExpress, Amazon, or stores powered by Shopify onto your Shoplazza store. By doing so, visitors to your store can place orders for these products at your price. You can then order these products through Skuowner, and they'll be shipped to your customers by the AliExpress, Amazon, or Shopify store. This article will walk you through setting up the Skuowner app.
Installing the Skuowner app
1. From your Shoplazza Admin > Apps, click Visit App store.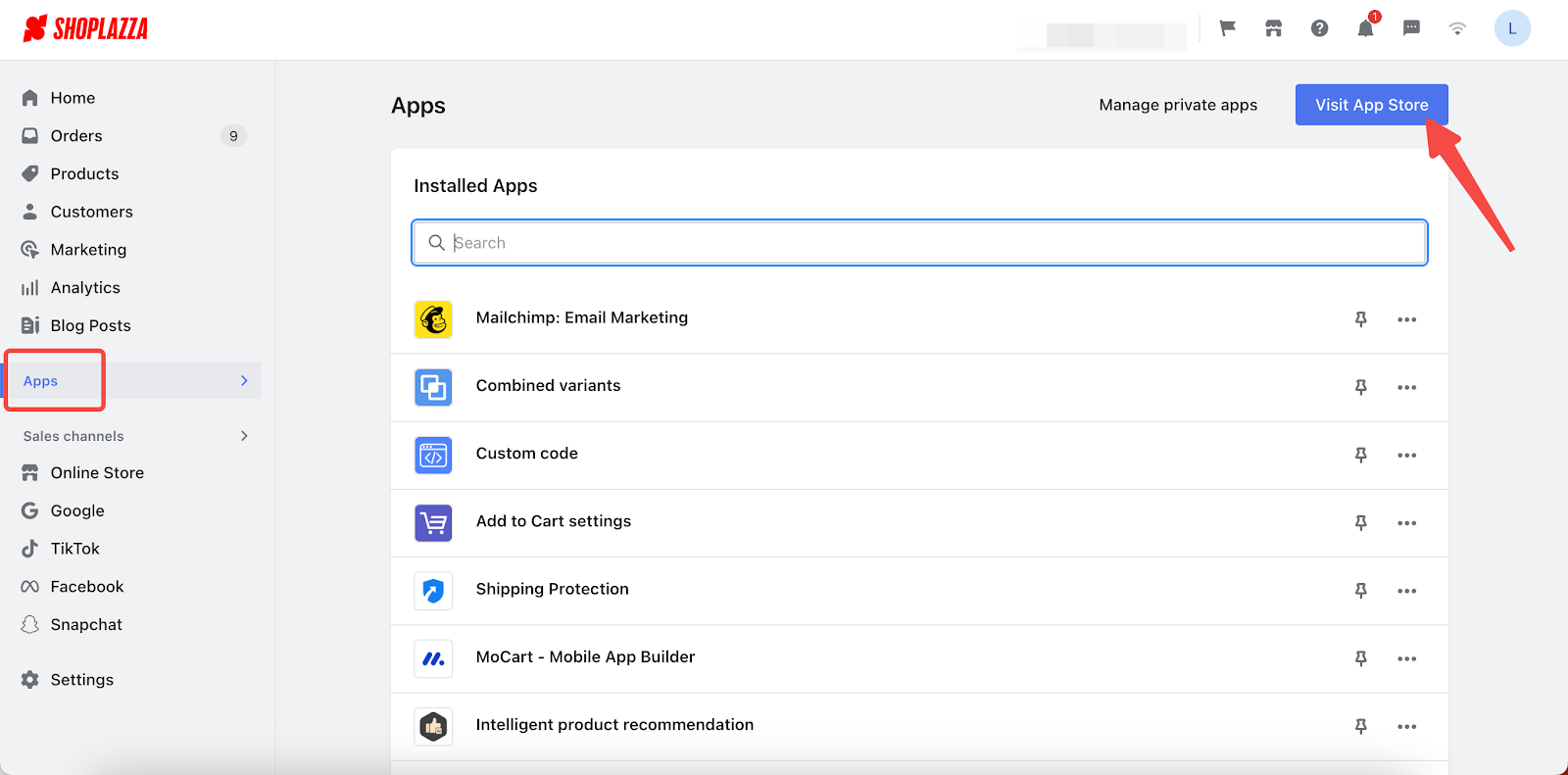 2. Search for Skuowner in the search box and click on Add app to add it to your store.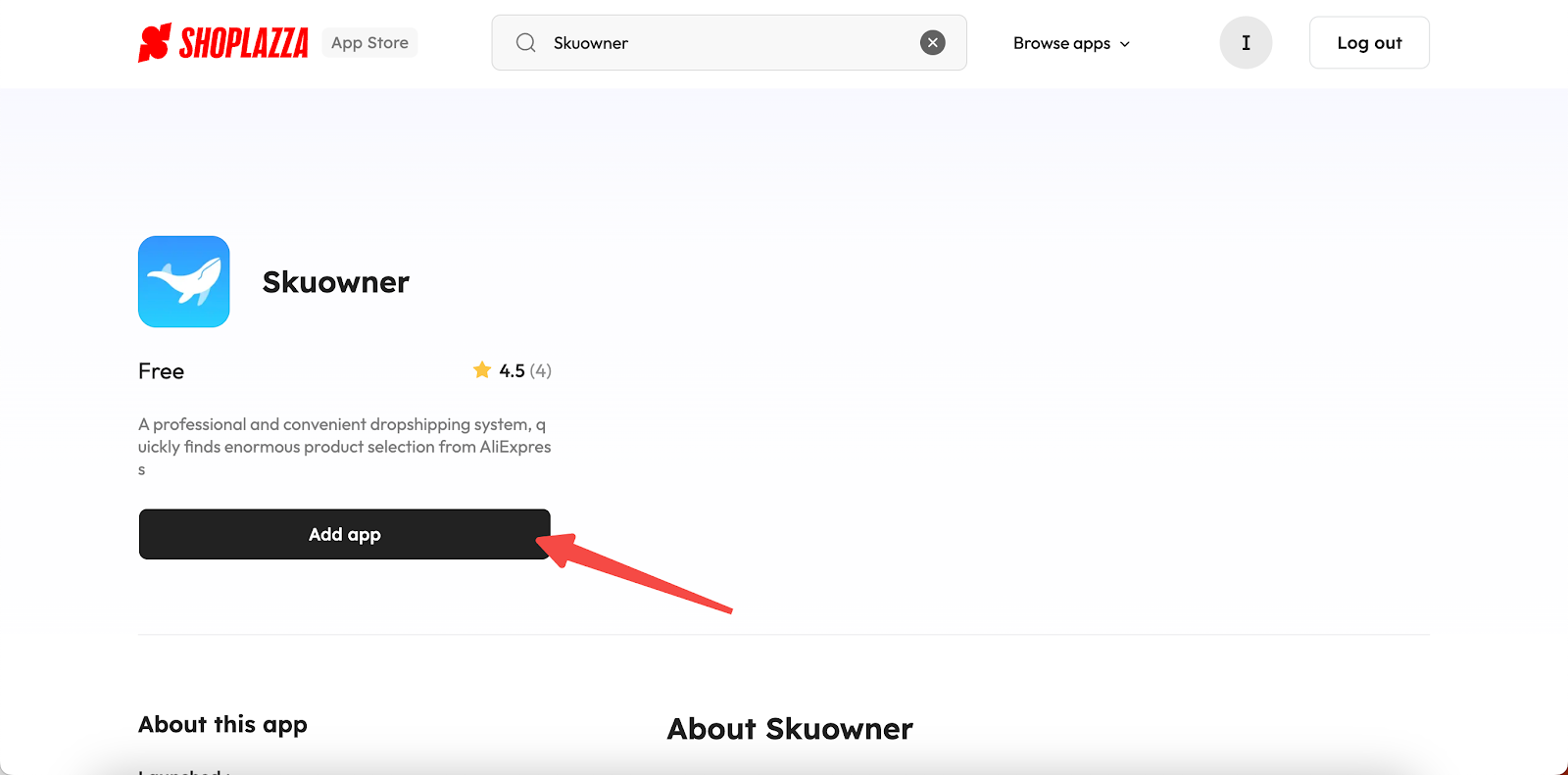 3. Click Install App to complete the app installation.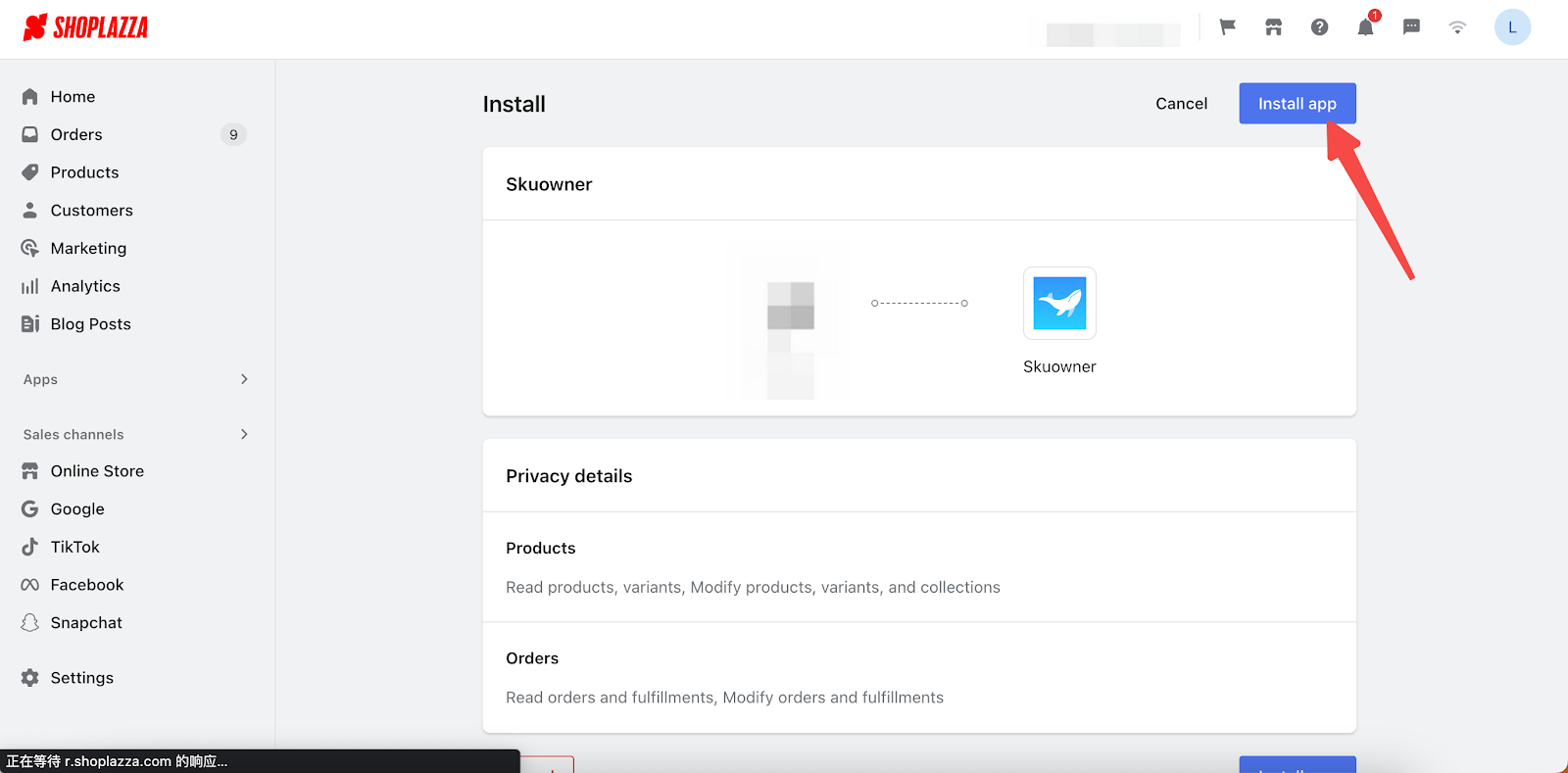 4. You'll need an account for Skuowner (or log in if you already have one). Use your Shoplazza email to sign up.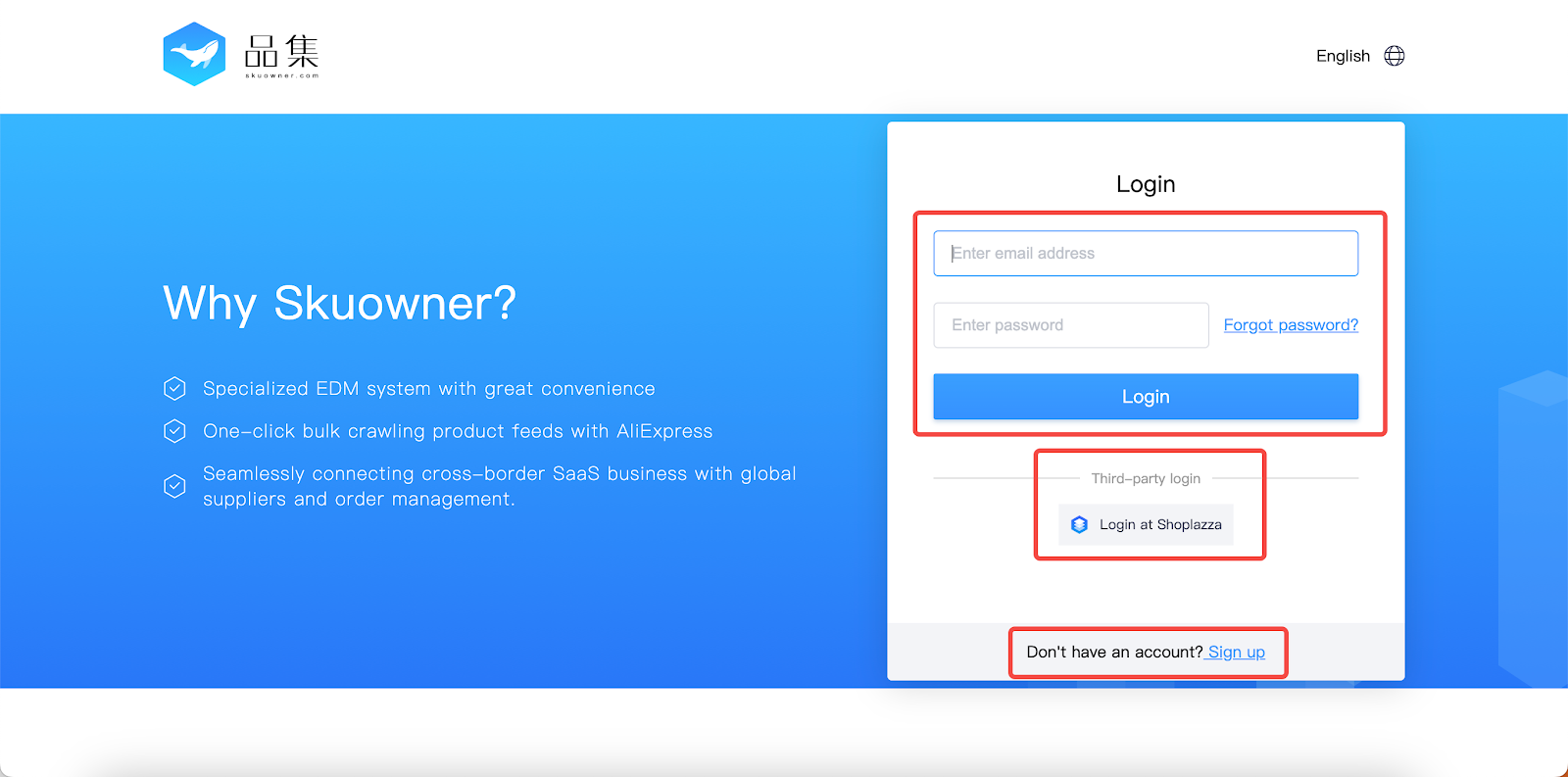 5. Once you've logged into your account, click Product crawling > Chrome Extension > Install Chrome Extension.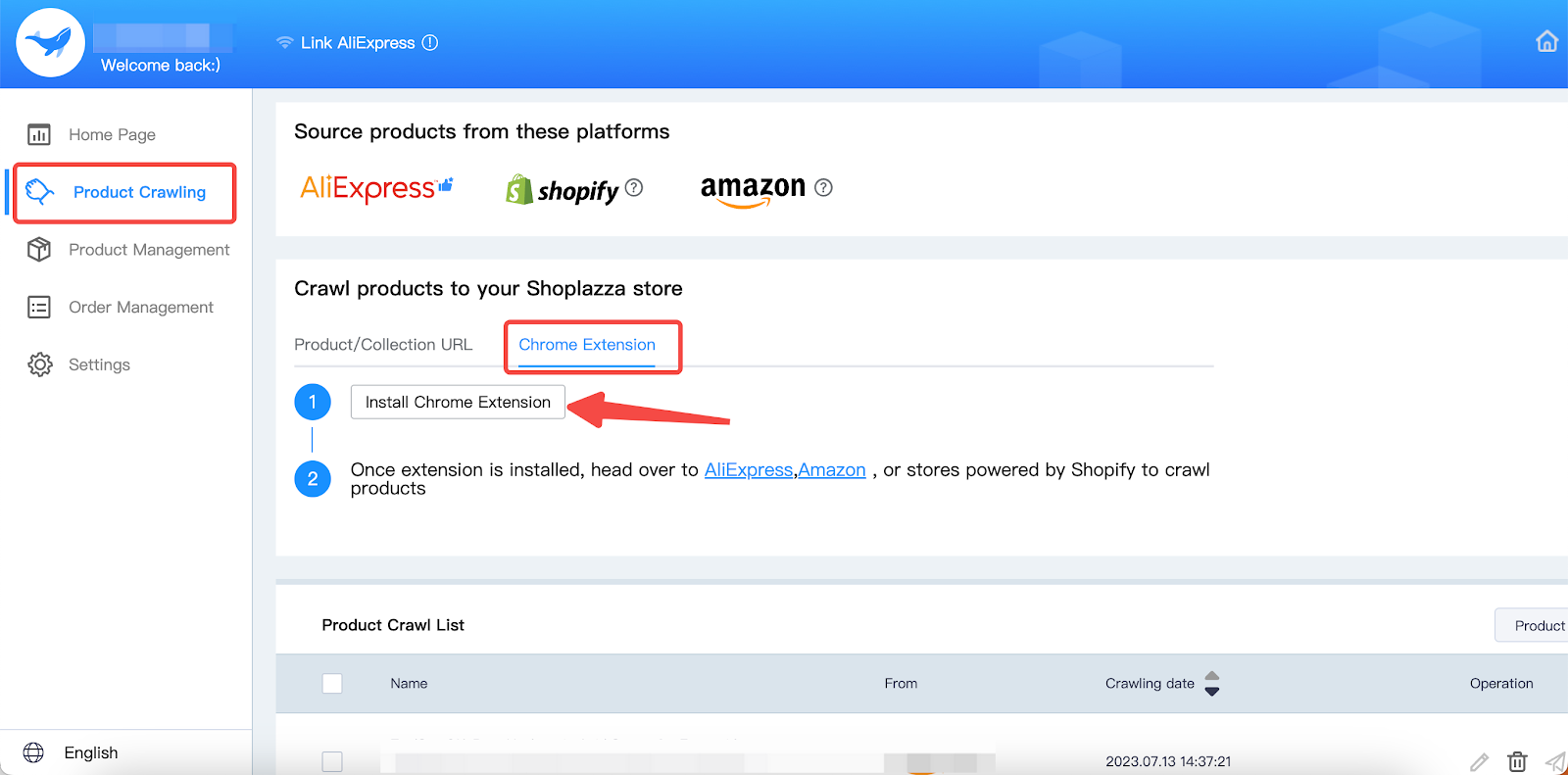 6. Click Add to Chrome, and the plugin is added to your Chrome.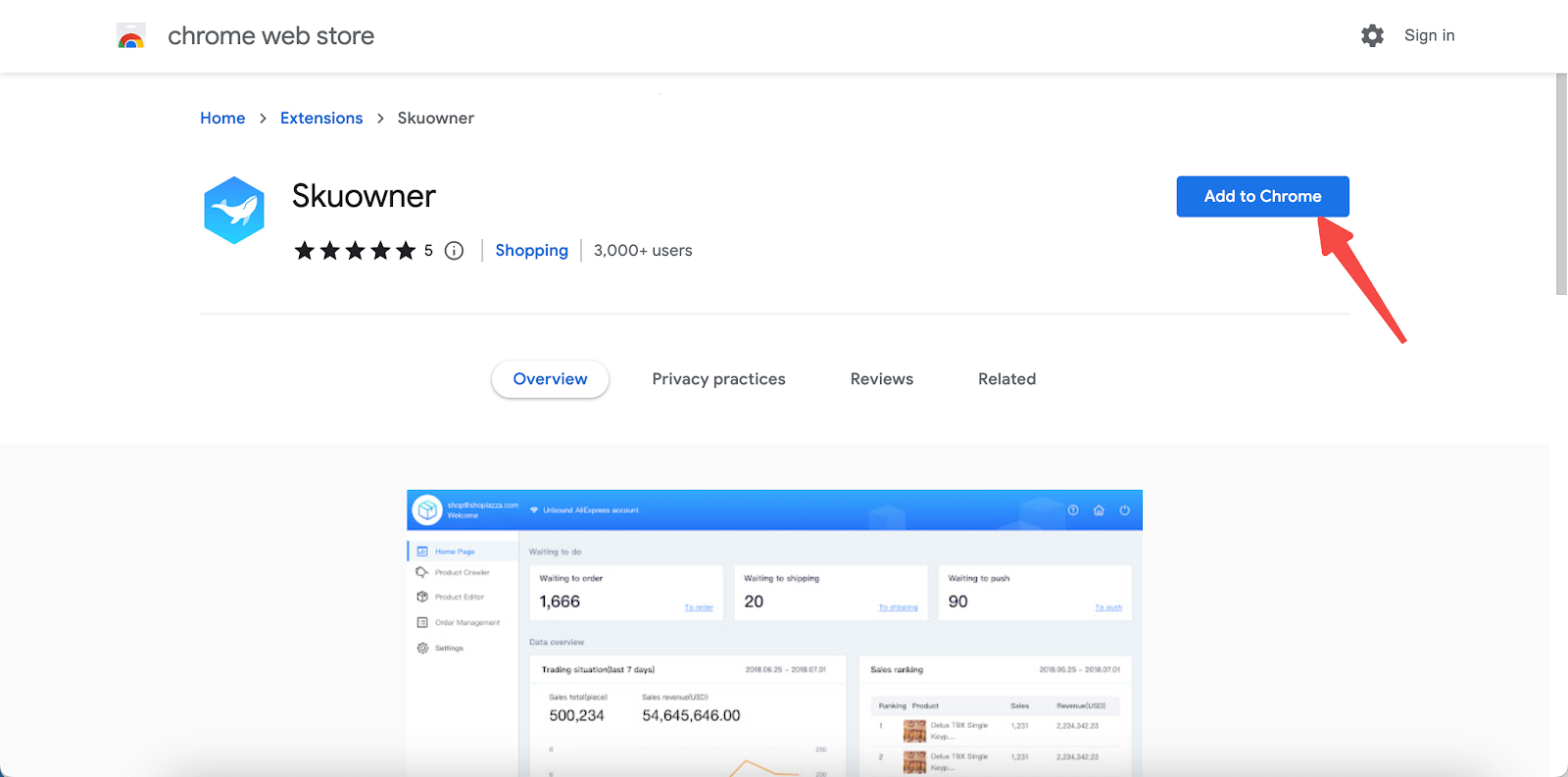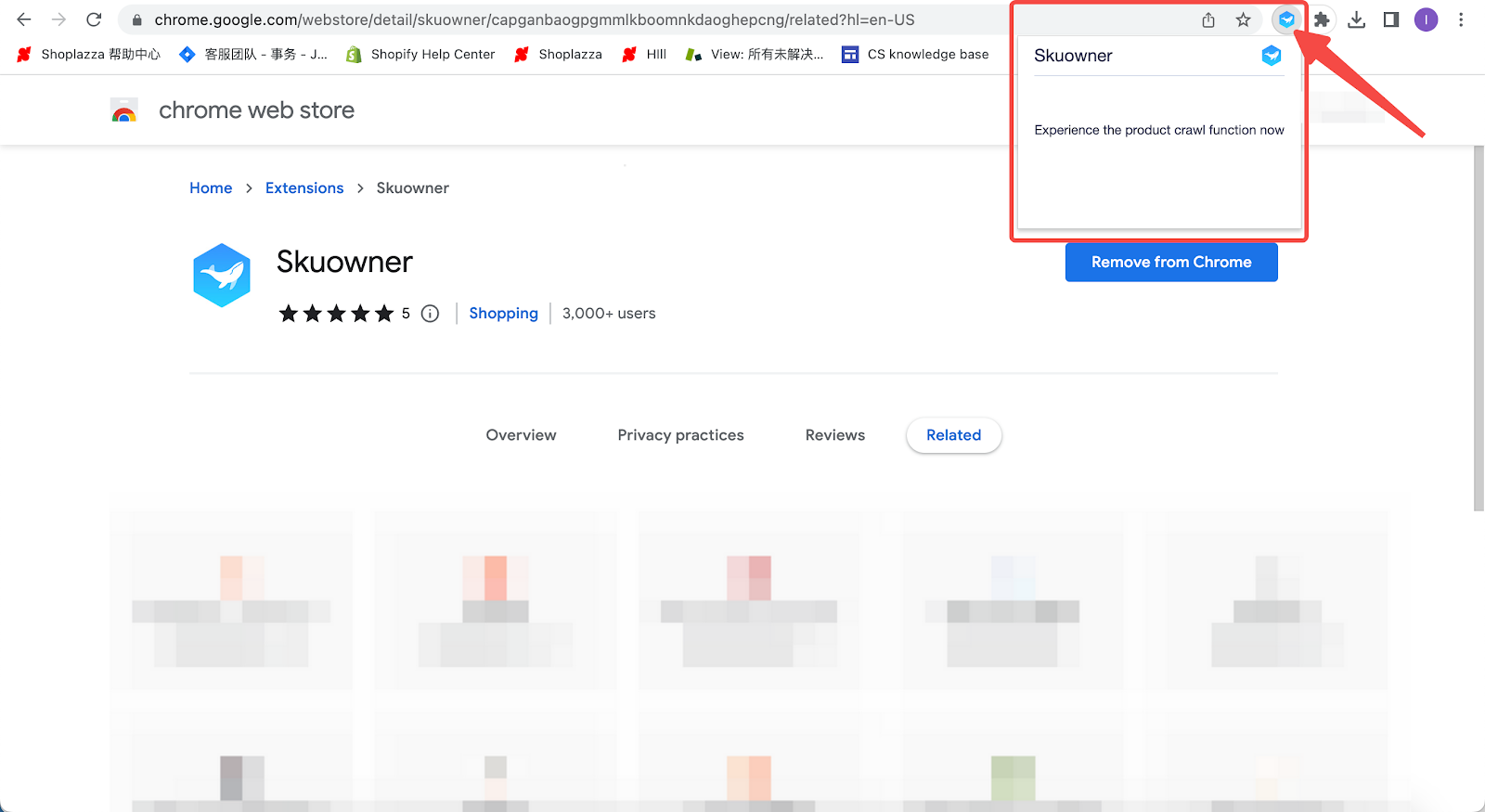 Linking your Aliexpress account and enrolling in the dropshipping program
1. Head back to your Skuowner admin and click on Settings to link your AliExpress account. Log in or register for a new account if you don't have one.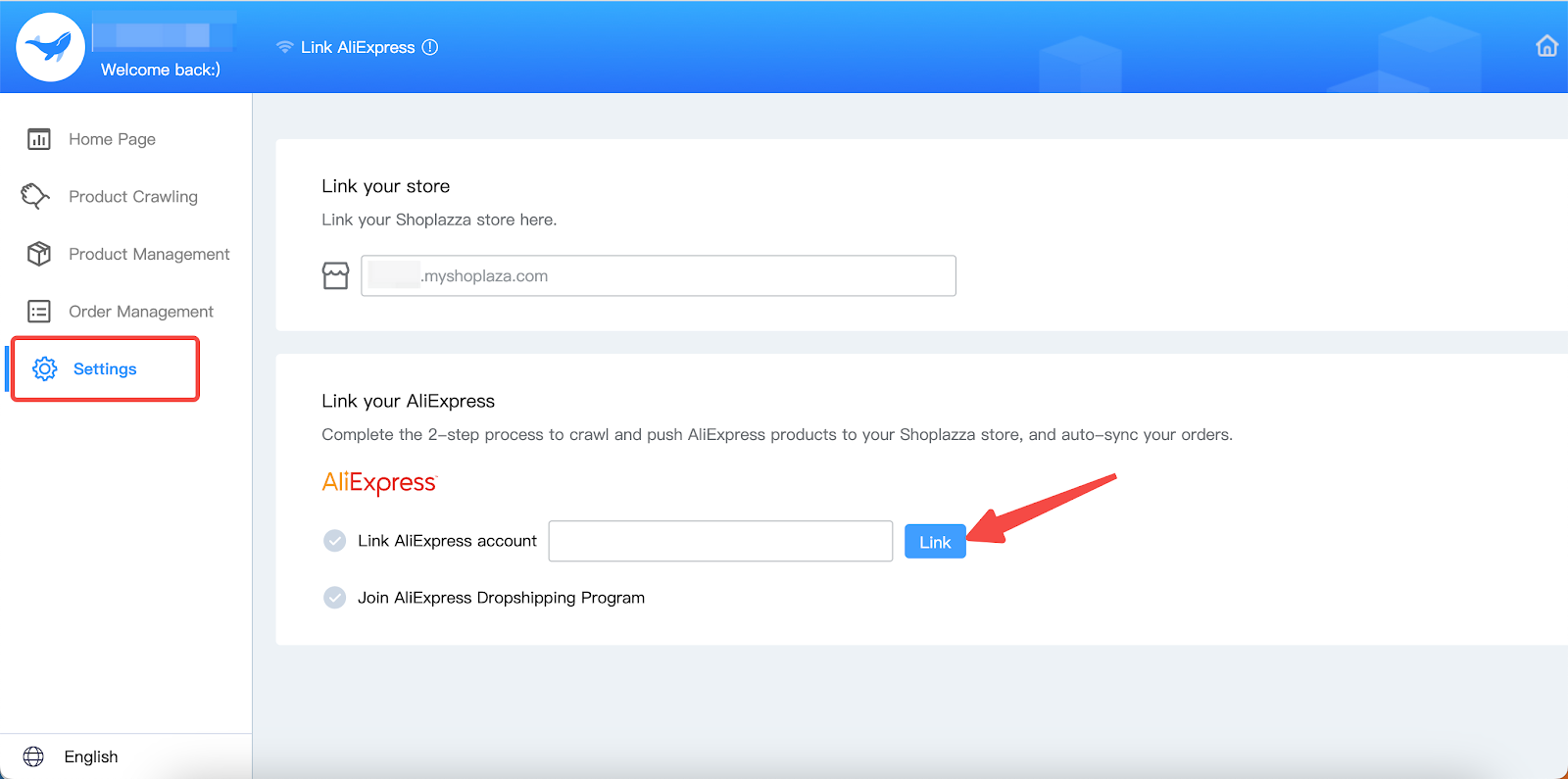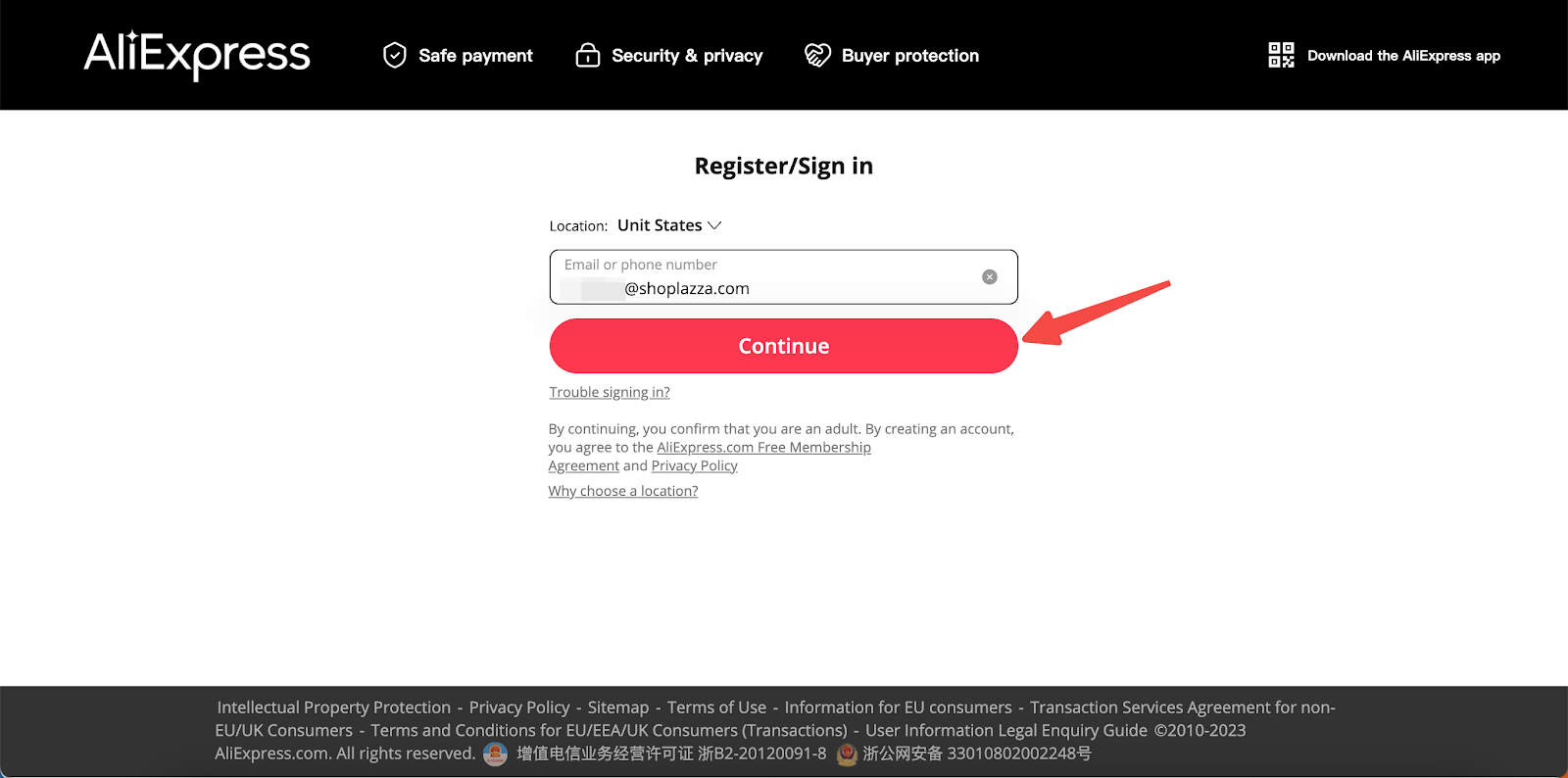 2. Now click on Join next to "Join AliExpress Dropshipping Program" and agree to the agreement.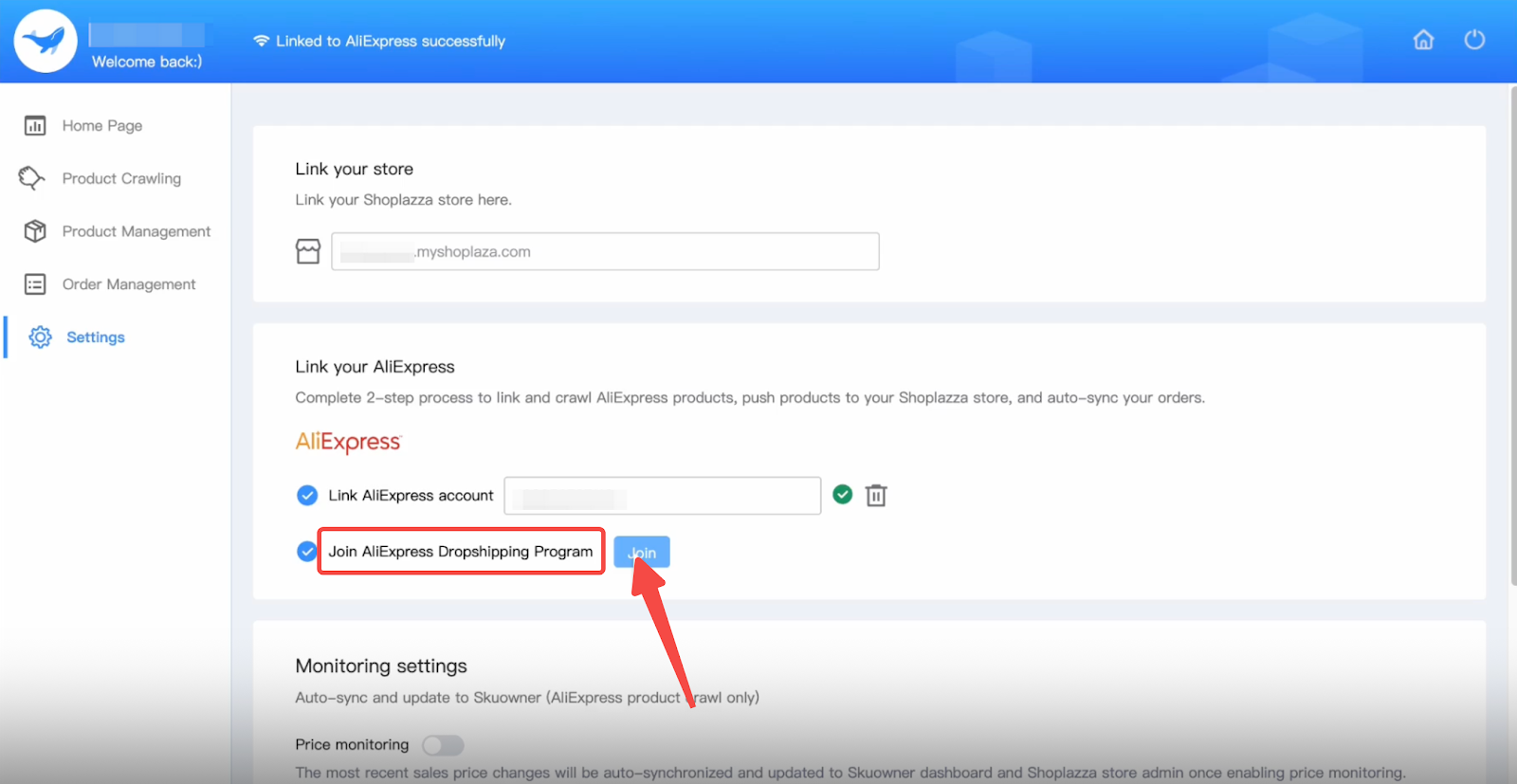 Using Skuowner to grab products and connect to the admin
Joining the AliExpress Dropshipping Center will sync the shipping status from AliExpress to your Shoplazza dashboard for customer orders.
1. Head over to the product pages on AliExpress, Amazon, or stores powered by Shopify. Hover your mouse over any product, and you'll see the blue Skuowner tab on the top left of the product images. Click on the tab to crawl product details.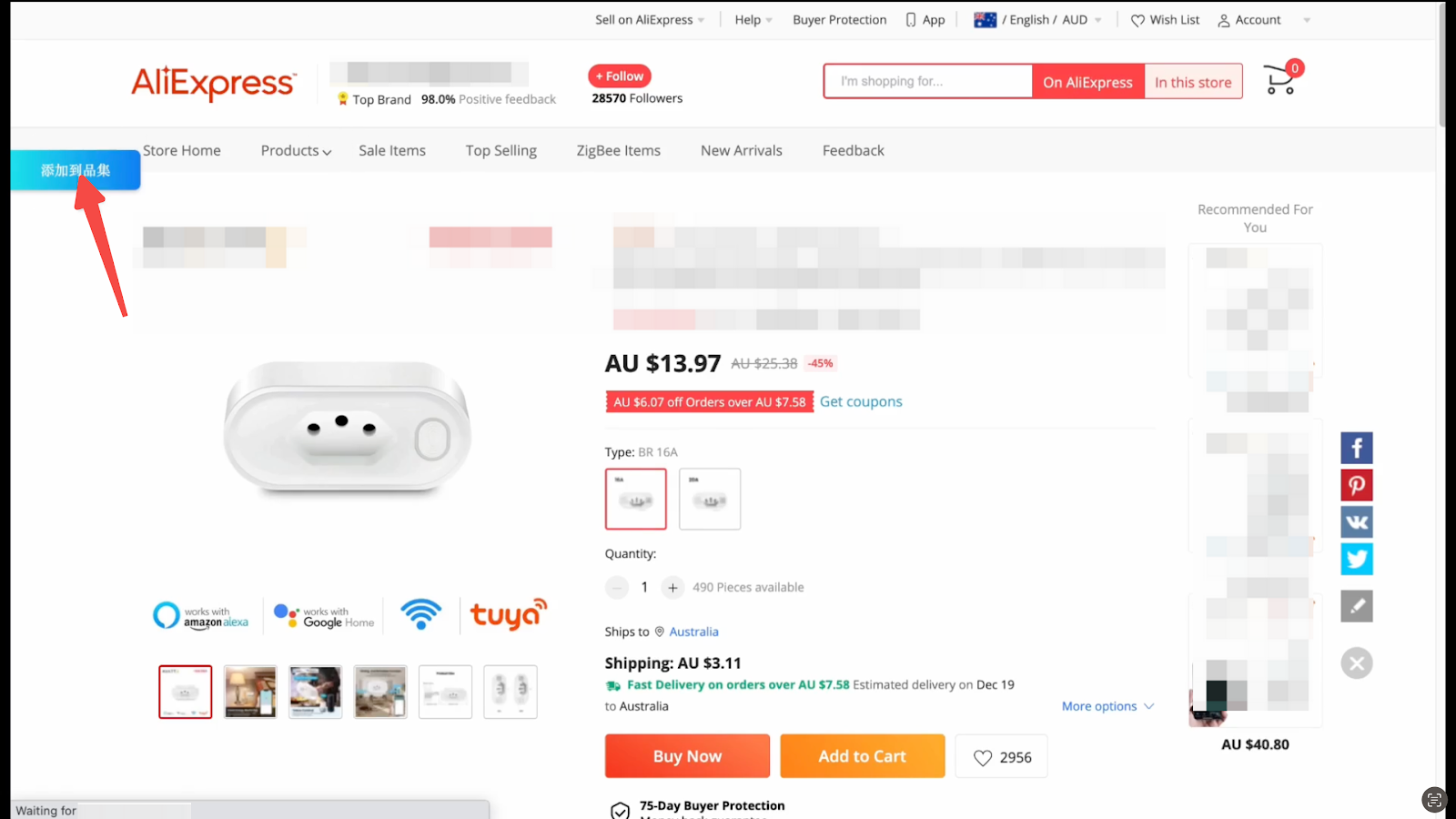 2. Once the crawl is done, you'll be able to see the products in Product Management on Skuowner. Click Push to my store to send these products to the product management page in your Shoplazza admin.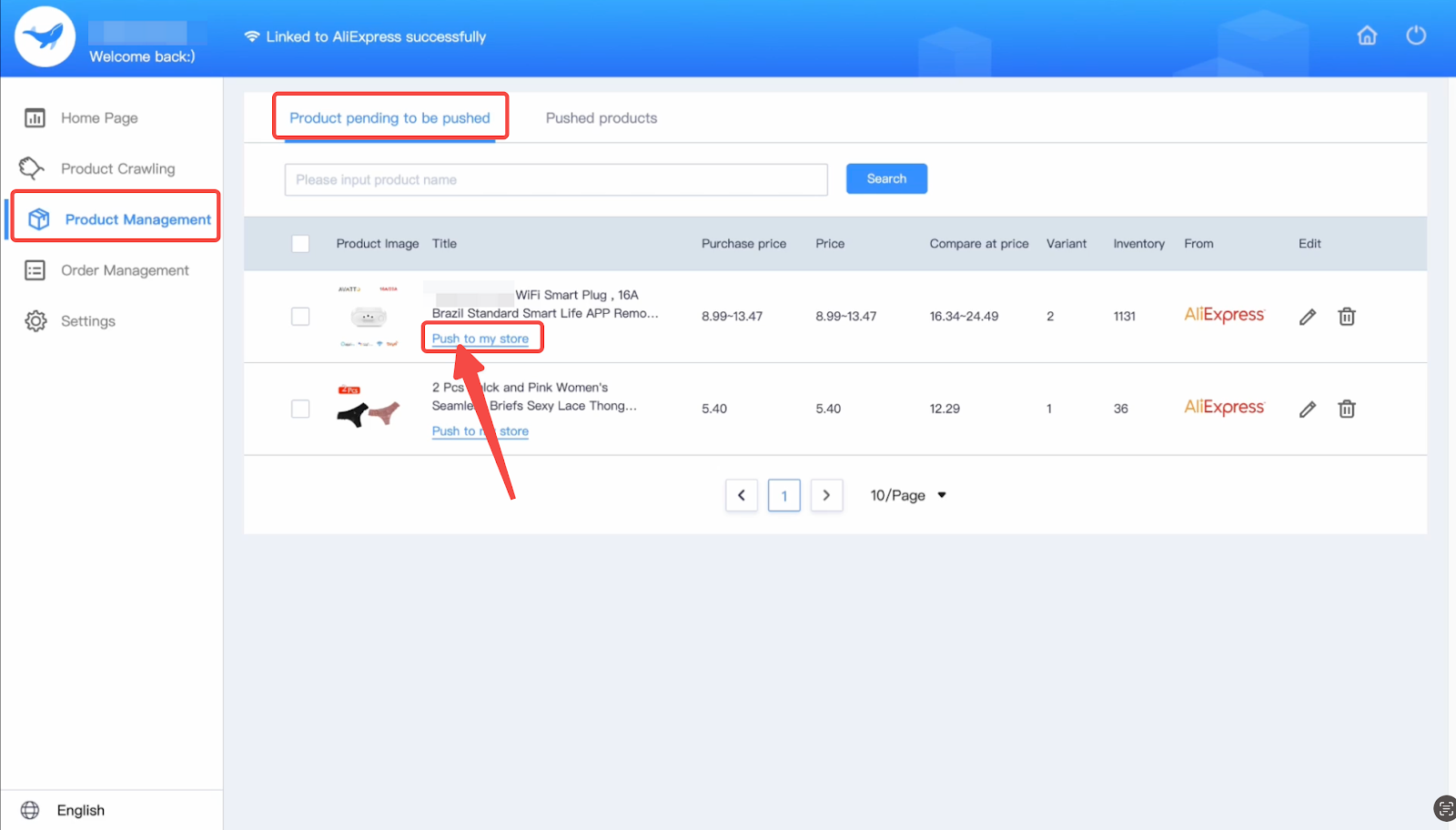 3. For real-time order status monitoring, click on Order Management.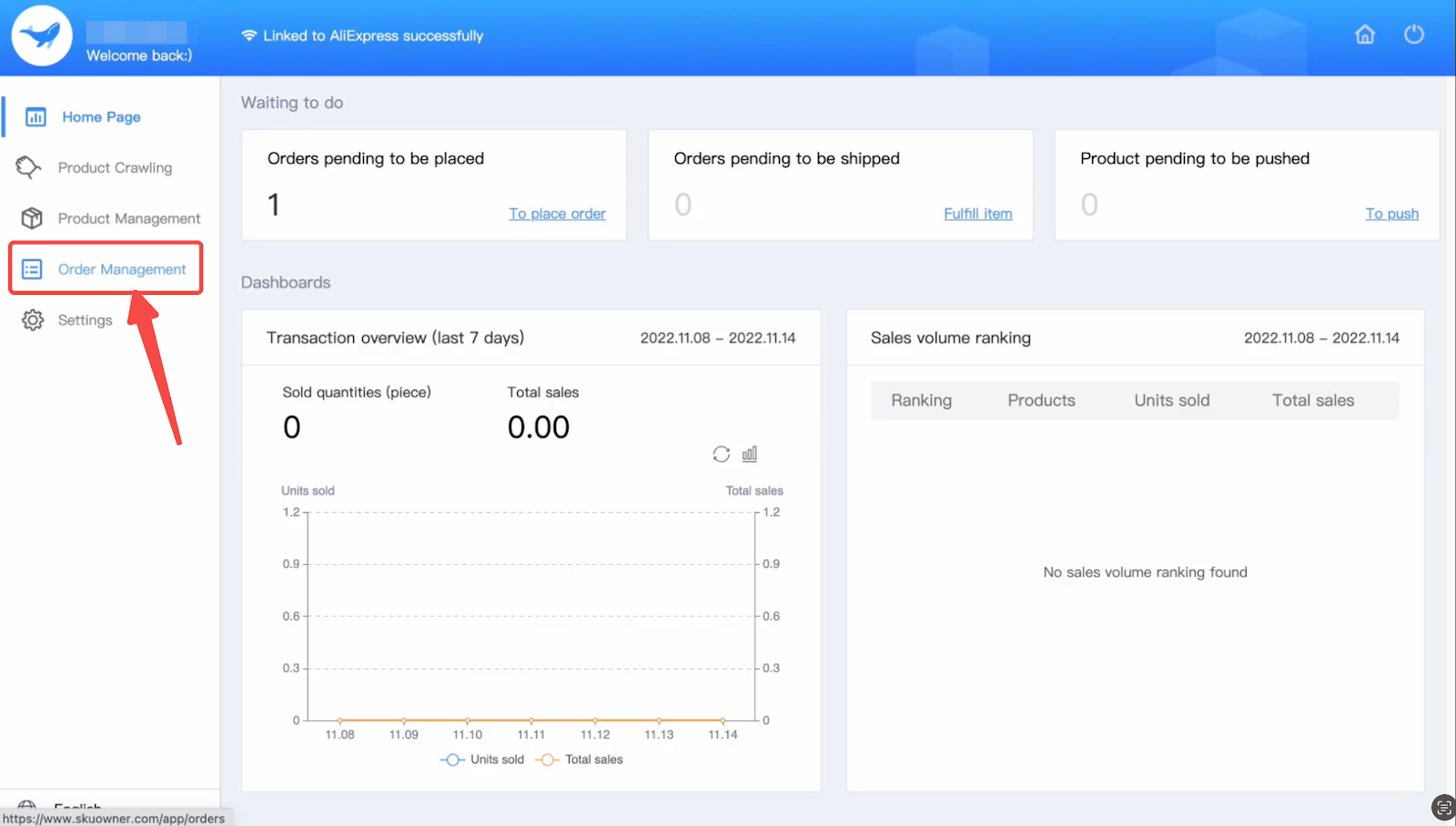 Note
Orders placed on your Shoplazza store can be found here.
These synced orders are linked to the AliExpress, Amazon, or Shopify stores they are sourced from. You can order these products to dropship from AliExpress, Amazon, or Shopify stores through Skuowner. You'll need to complete payment for these orders by visiting the AliExpress, Amazon, or Shopify store.
Use our Skuowner app to add products to your Shoplazza store directly from AliExpress, Amazon, and stores powered by Shopify. It also allows you to effortlessly manage your products and track your orders.