Omnisend is a powerful platform that helps you automate your e-commerce marketing. It allows you to send personalized emails and SMS messages to your target customers based on their behavior and preferences, boosting your sales efficiency and customer loyalty. With Omnisend, you can also analyze data to understand and improve your marketing performance. Additionally, it integrates various e-commerce tools to make store management easy for you. This article will guide you on how to install Omnisend and connect it with your Shoplazza store.
Installing Omnisend to your store
1. From your Shoplazza admin > Apps > Visit App Store.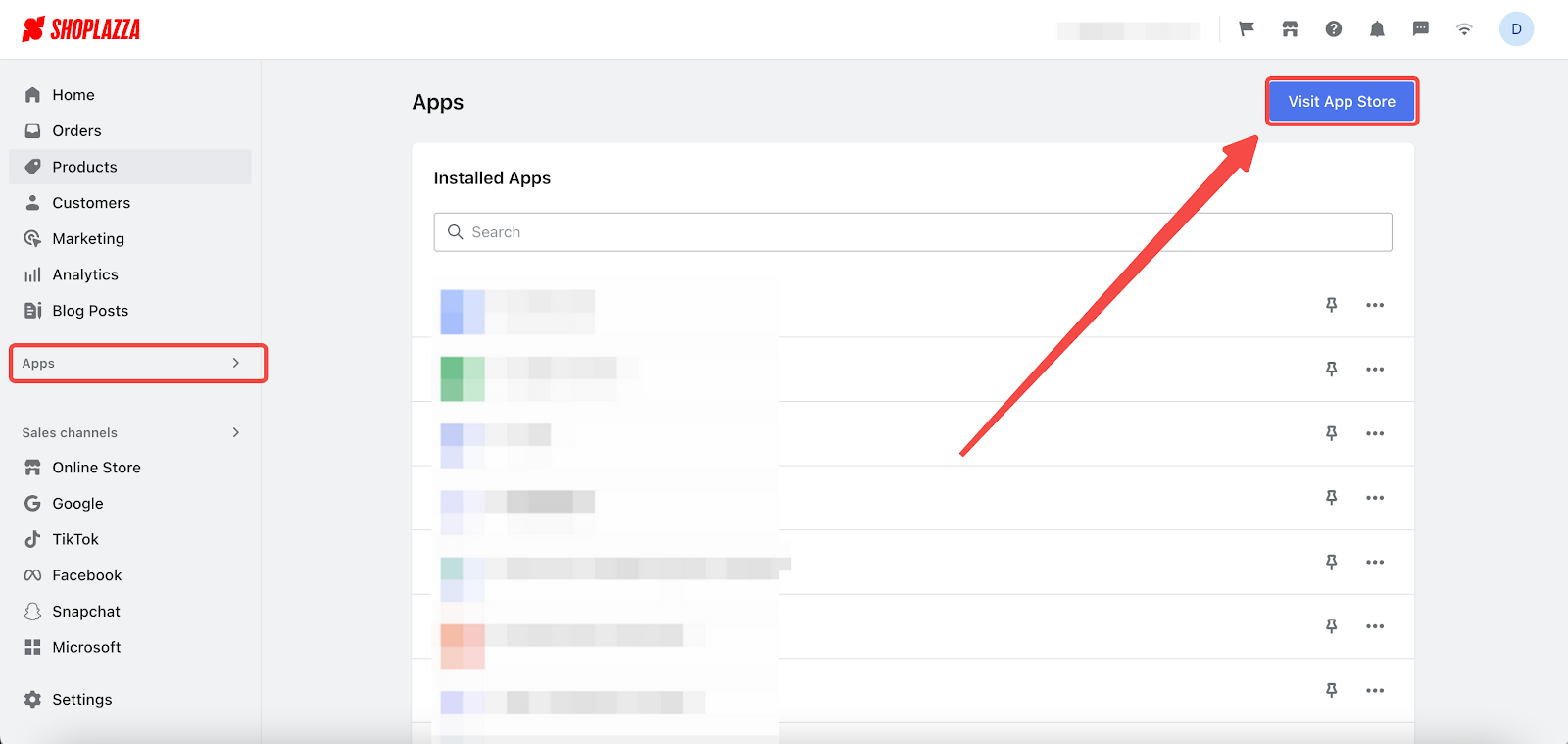 2. Search for Omnisend in the box and click on Add app to add it to your store.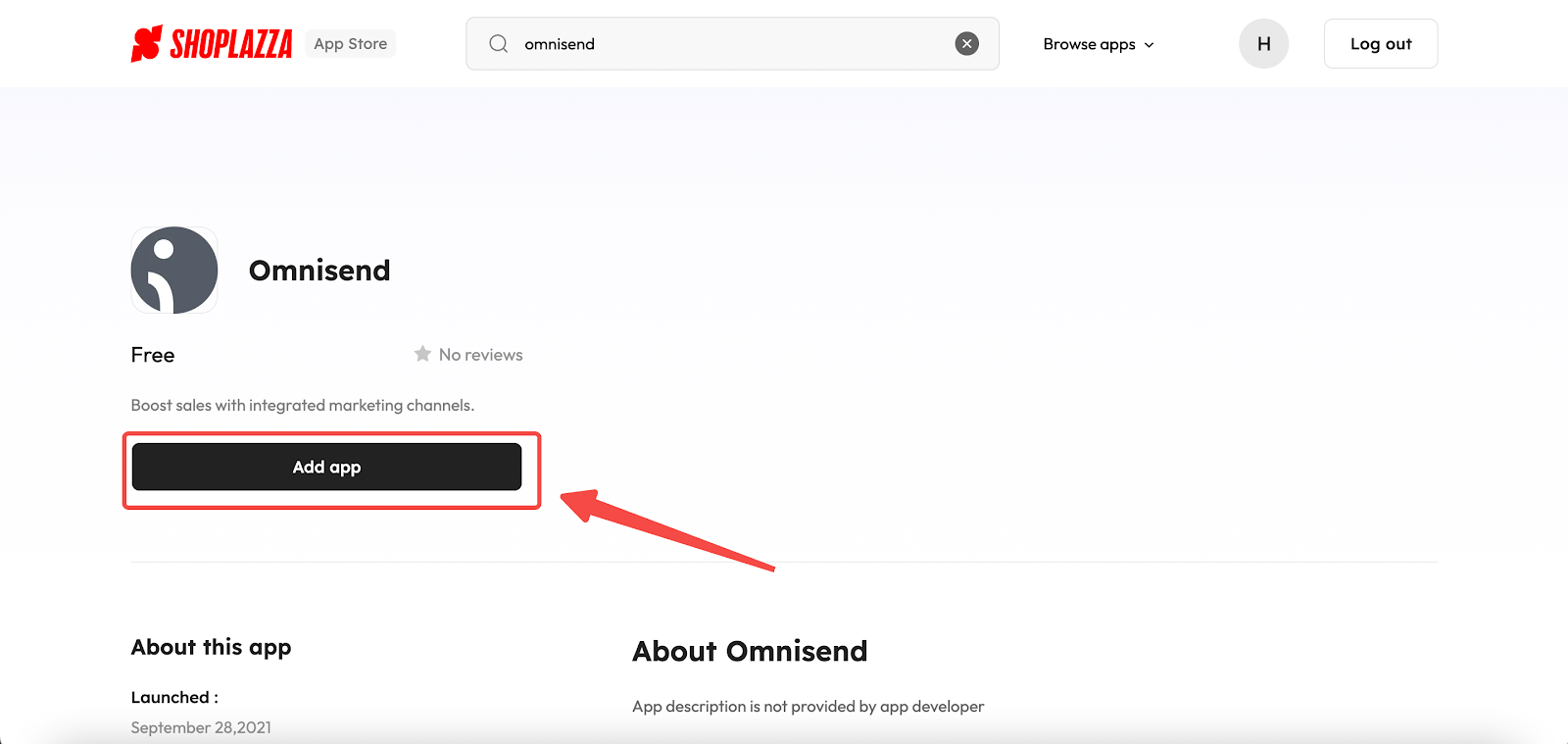 3. Click on Install app to authorize the connection process.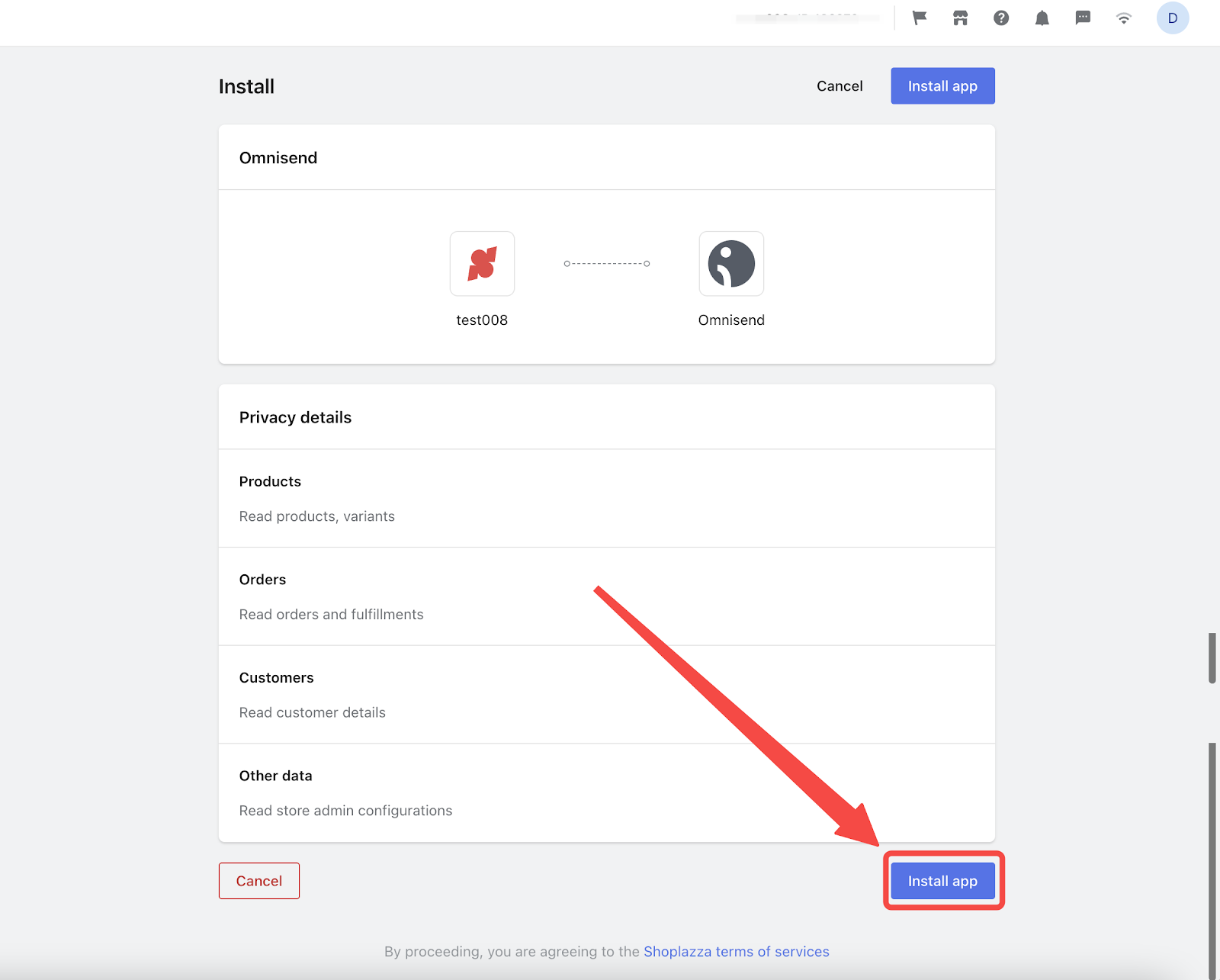 Accessing your Omnisend API Key
1. To access the login page, please visit Omnisend by clicking here  . Once there, click on the Log in button to proceed.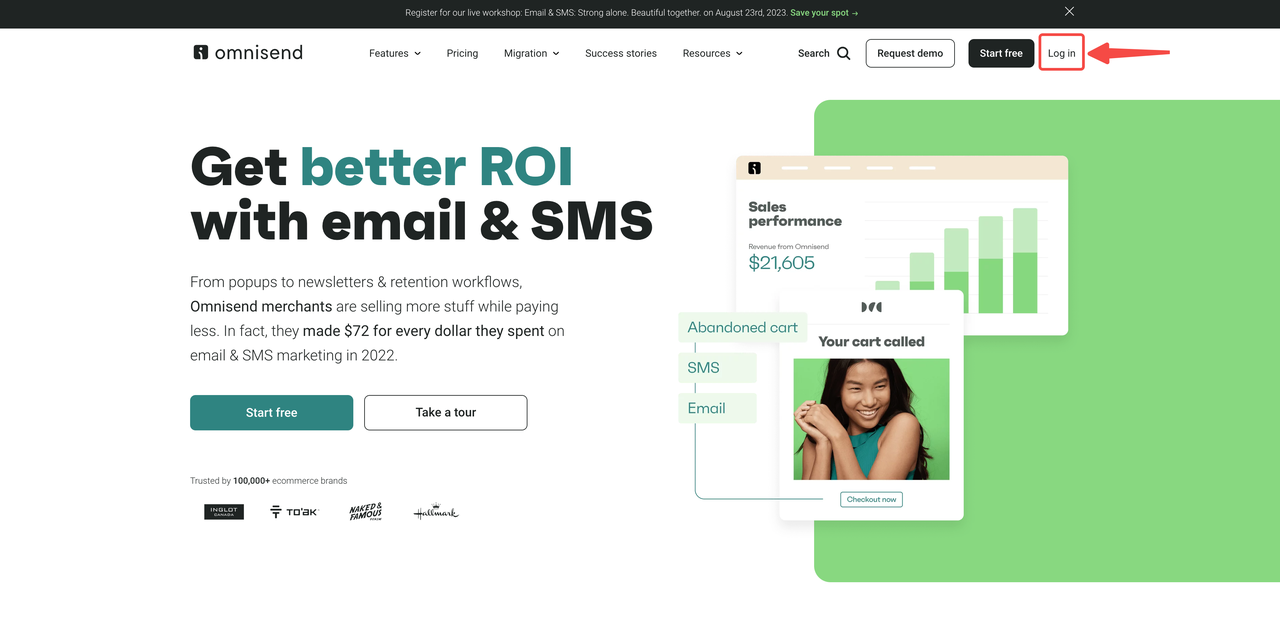 2. Enter your login details. If you don't have an Omnisend account yet, simply click on the Sign up button to register first, and then you can log in.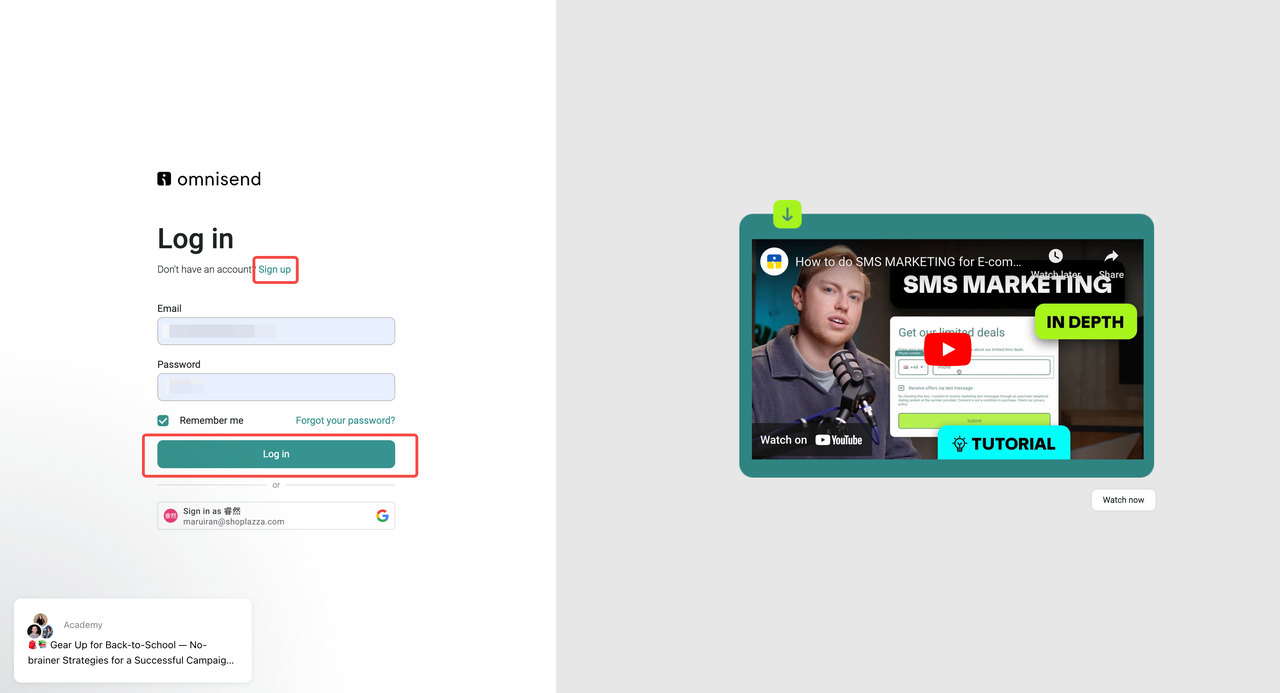 3. Once you're logged into Omnisend, go to the Dashboard > Goals and click on the Connect your store button.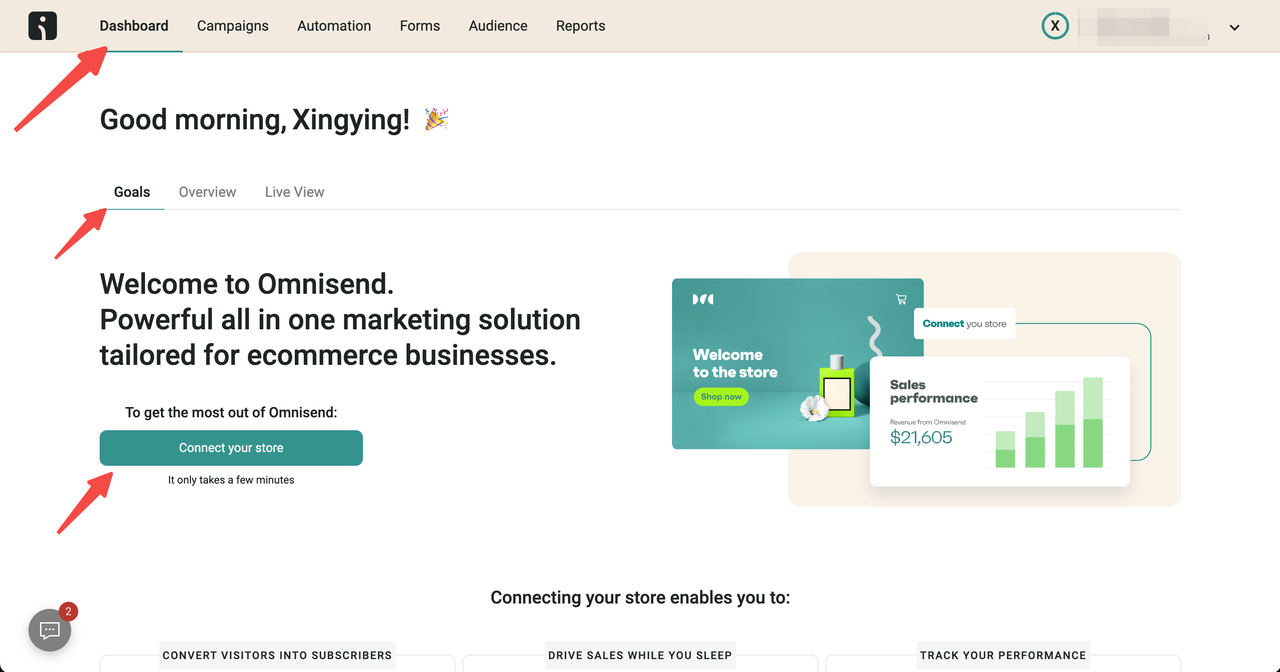 4. On the store selection page, simply click on Shoplazza to connect.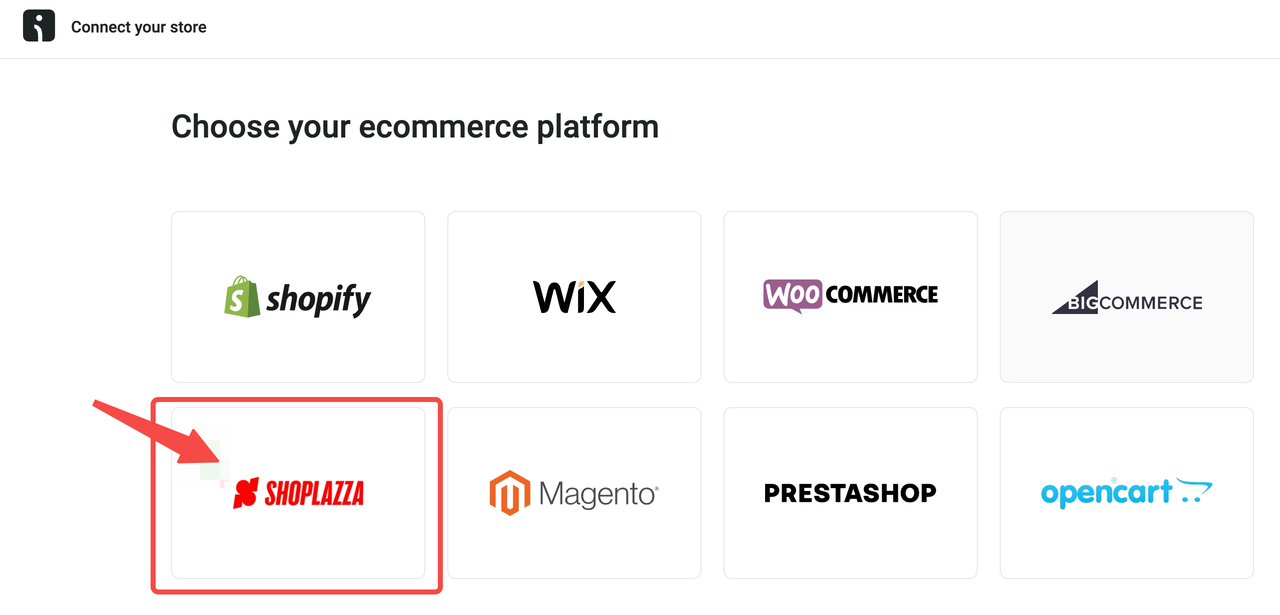 5. On the Connect your store page, click the Copy API Key button to copy the API key.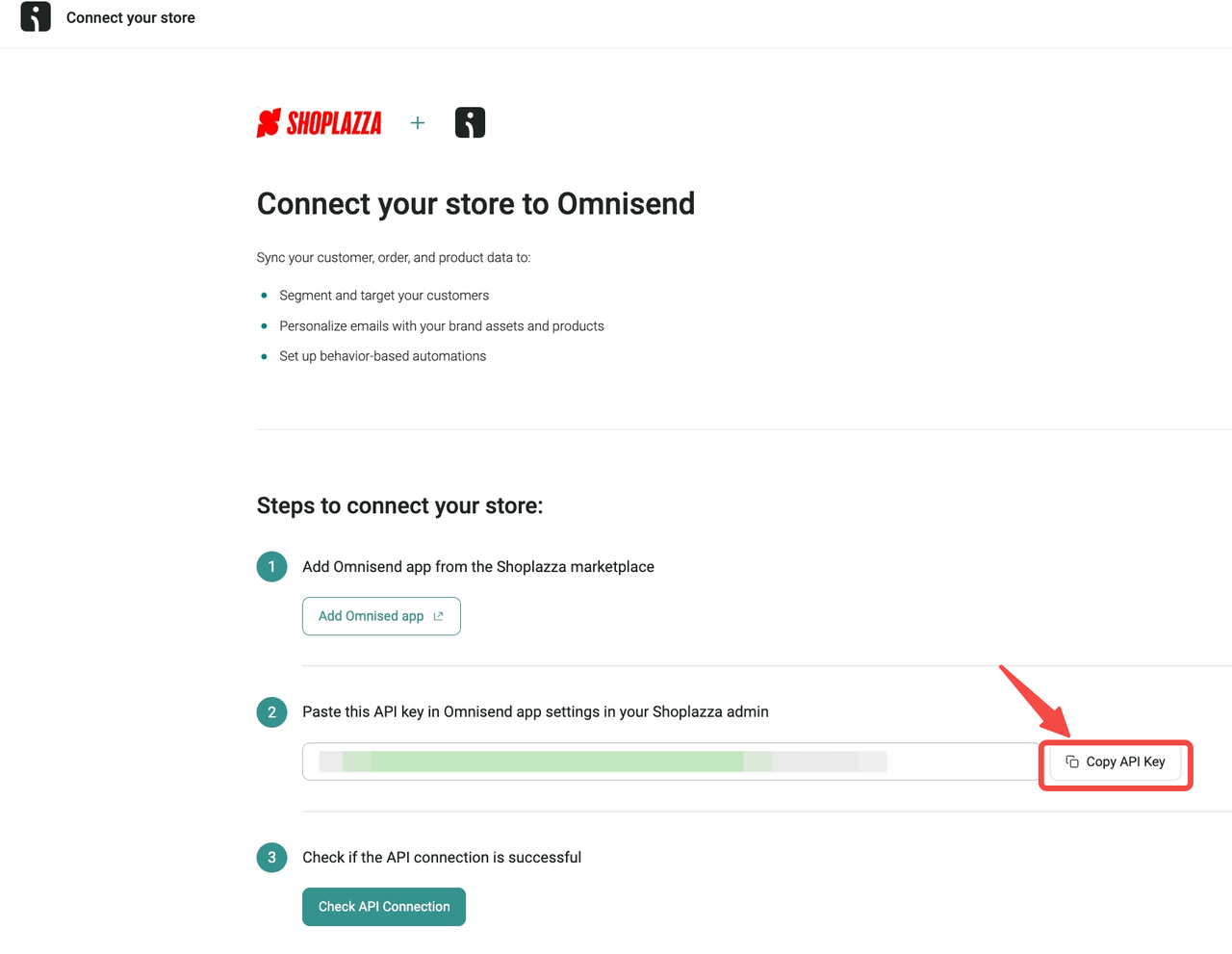 Integrating Omnisend with your Shoplazza admin
1. Navigate to your Shoplazza admin > Apps > Omnisend. Simply copy your API Key and paste it into the designated field. Please remember to click on the Save button in the top right corner.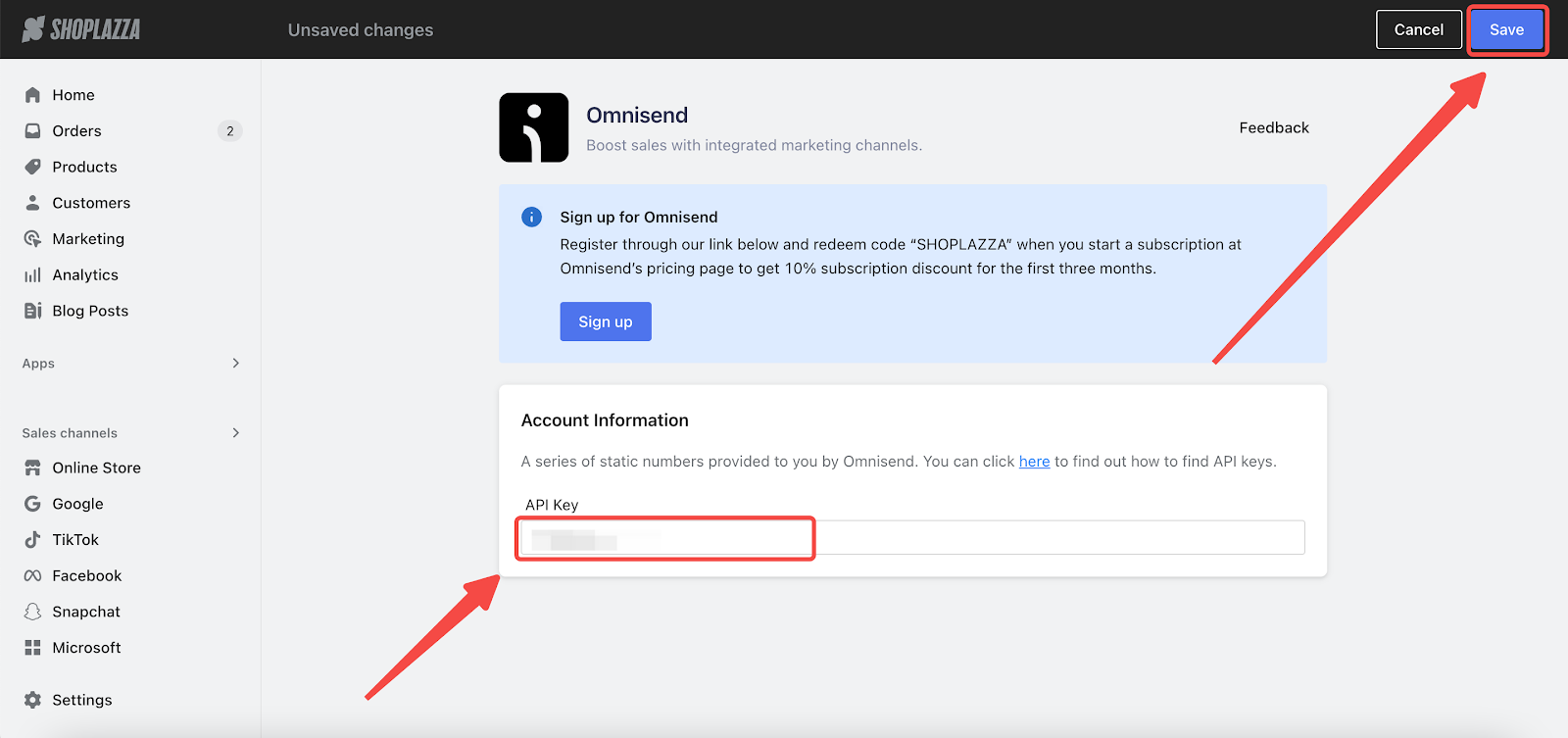 2. Return to your Omnisend admin and click on Check API Connection to check if the API connection is successful.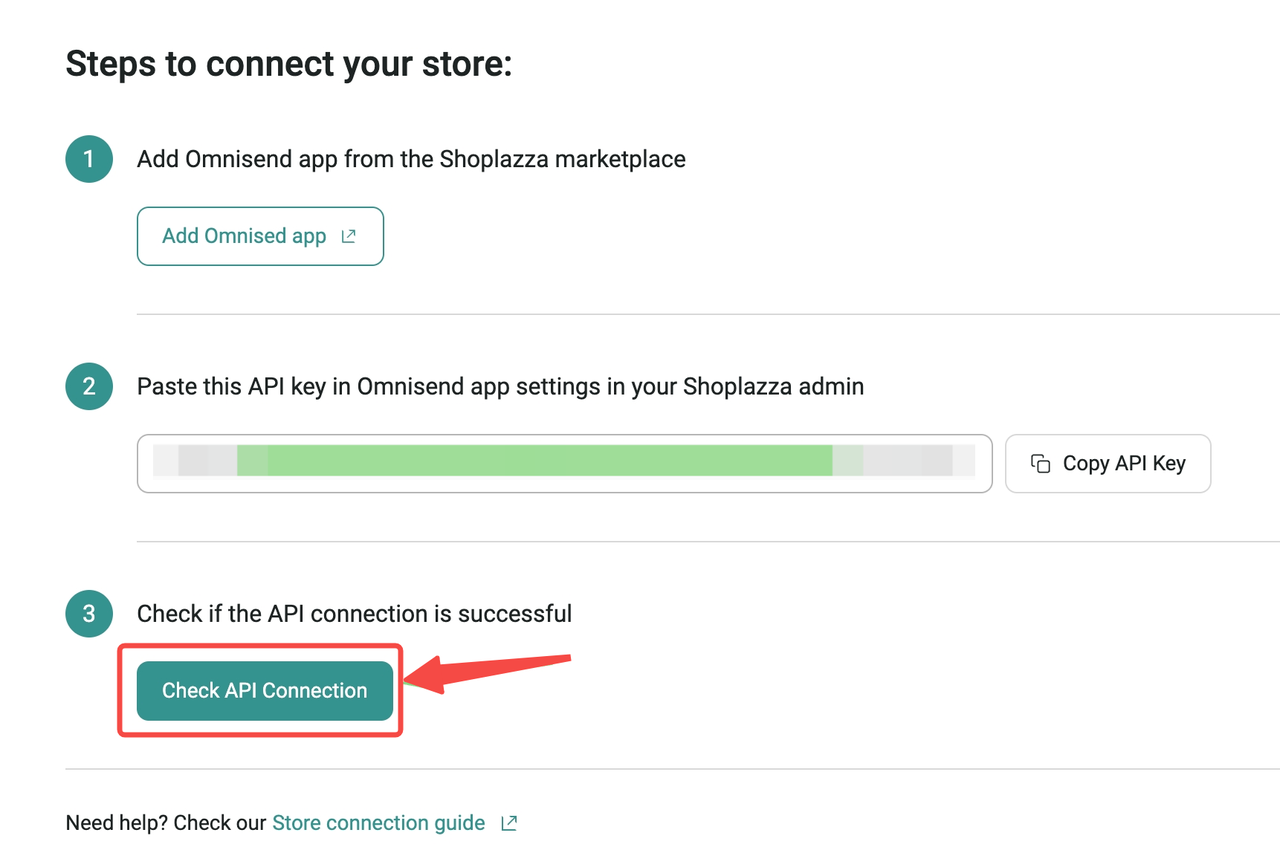 3. You'll be guided to the Email settings page next. Here, you can personalize your email's logo, colors, font, and more. If you want to do this later, simply click the I'll do this later button and return to Omnisend's Dashboard.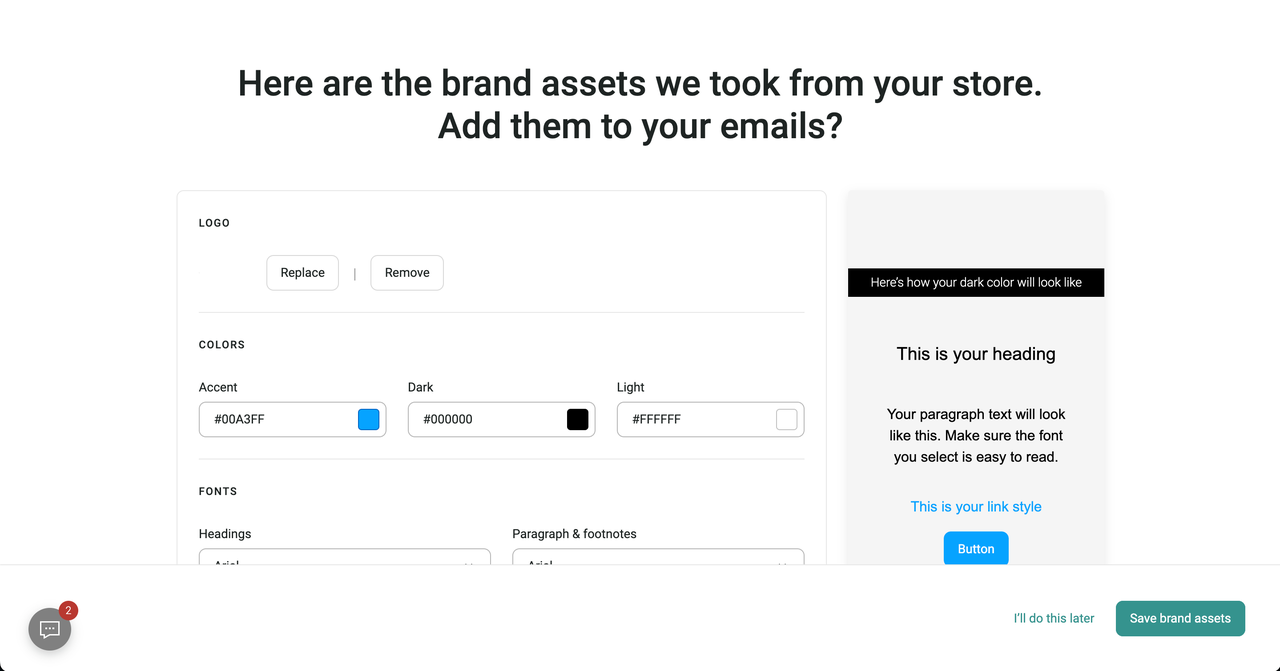 4. If the message Your store is connected appears on your dashboard, congrats! You've successfully linked Omnisend with your Shoplazza store.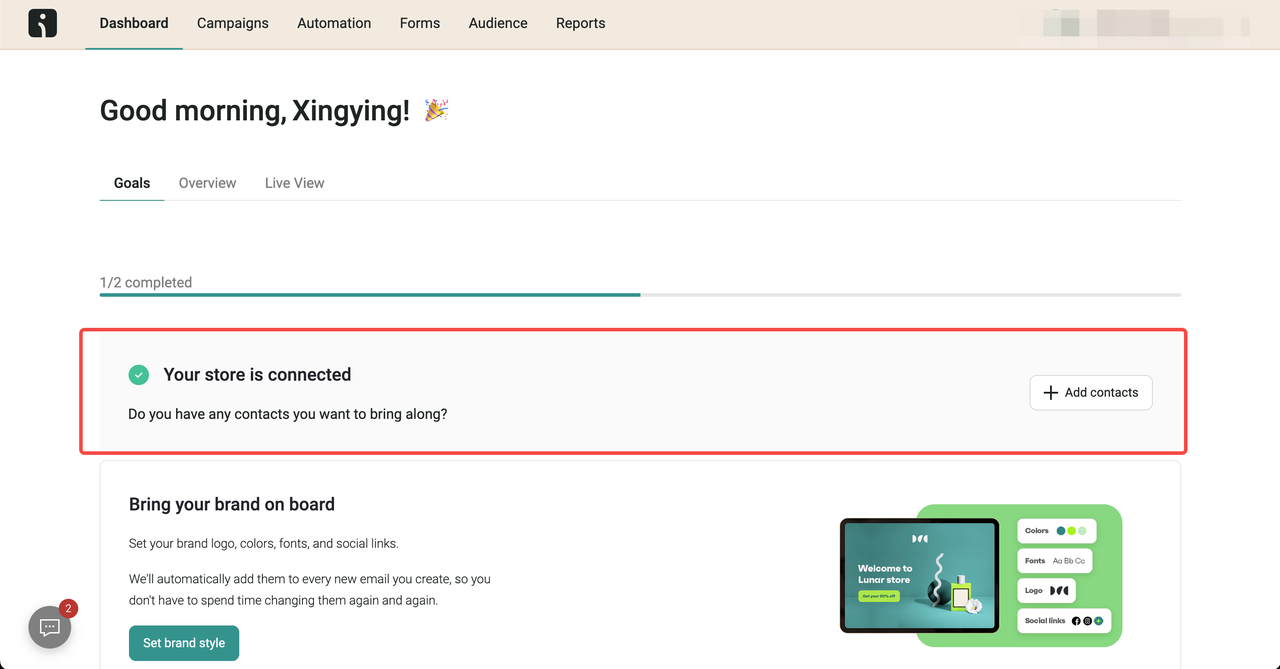 Contacting Omnisend for more assistance
To learn more about how to set up and use Omnisend, click on the chat floating button at the bottom left of the Omnisend dashboard. This will take you to their Help Center, where you can find documentation and get assistance from customer support.
For those focused on Shoplazza integration, Omnisend offers articles that make Shoplazza integration a breeze. Click here   to access their step-by-step guide and get started.