When an order is refunded or canceled, you will see that order in the After-sales order section of your Shoplazza Admin. The order can be further processed from the After-sales order section and keep the previous record attached to it.
Searching After-Sales orders
1. From your Shoplazza Admin > Orders > After Sales.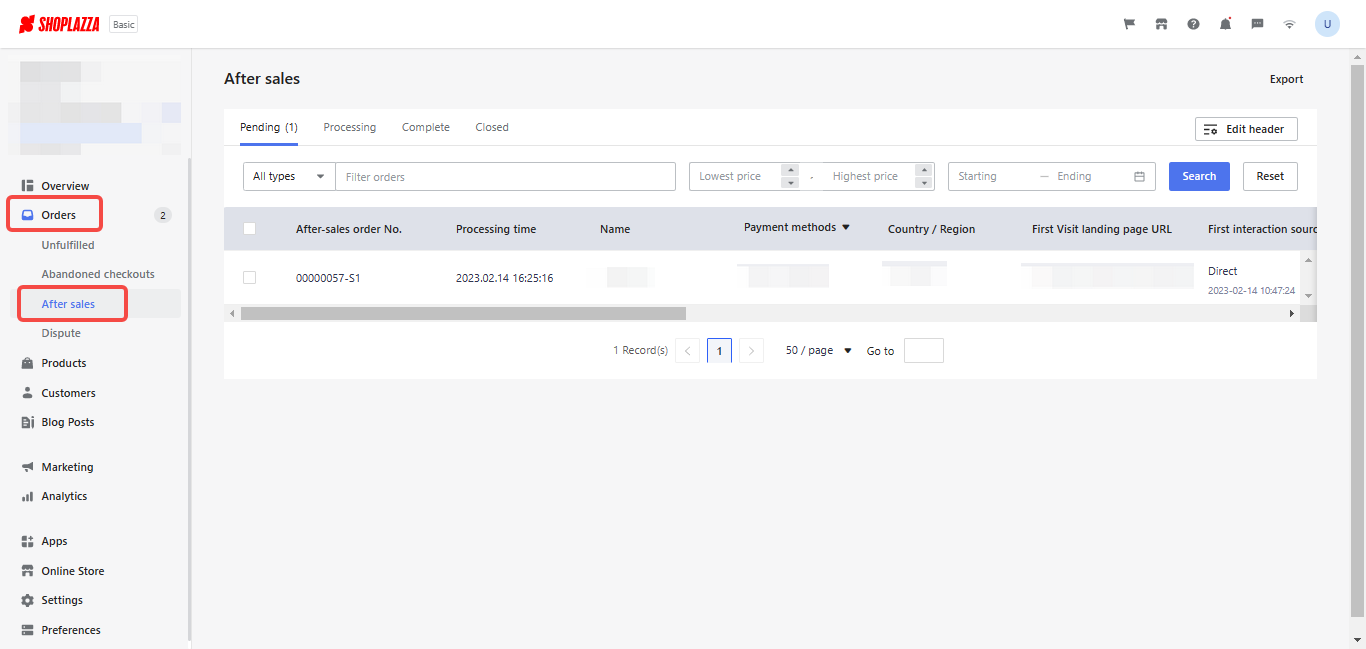 2. In the After-sales order section, orders are divided into four categories based on the order status (Pending, Processing, Complete, and Closed).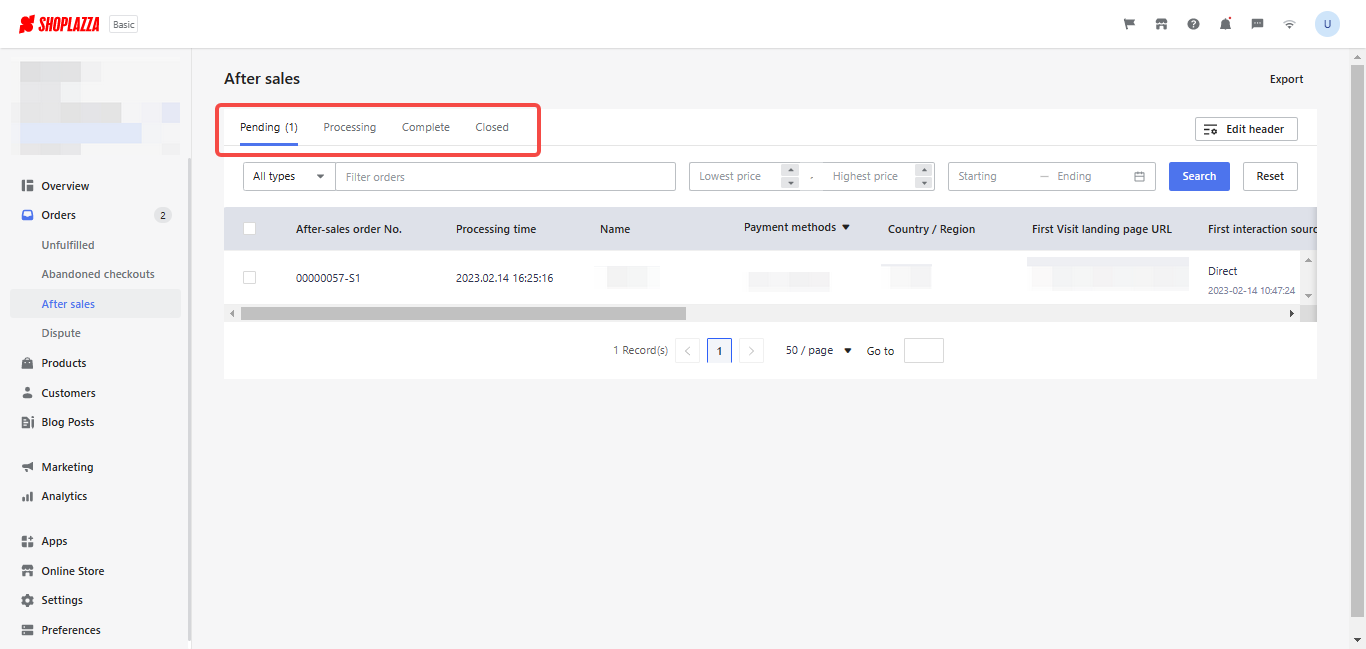 3. You can search After-Sales orders by different search filters. After clicking Search,  the required order will be displayed on the page.
| | | | |
| --- | --- | --- | --- |
| Order Number | Customer name | Order ID | Title |
| Product Tags | SKU | SPU | Order Tags |
| Phone Number | Email      | Visitor IP  | Source        |
| Delivery Methods | Vendor   | Tracking Number  | Discount Codes |
| Special Delivery Note     | Payment Method     | Transaction ID       | Order Amount |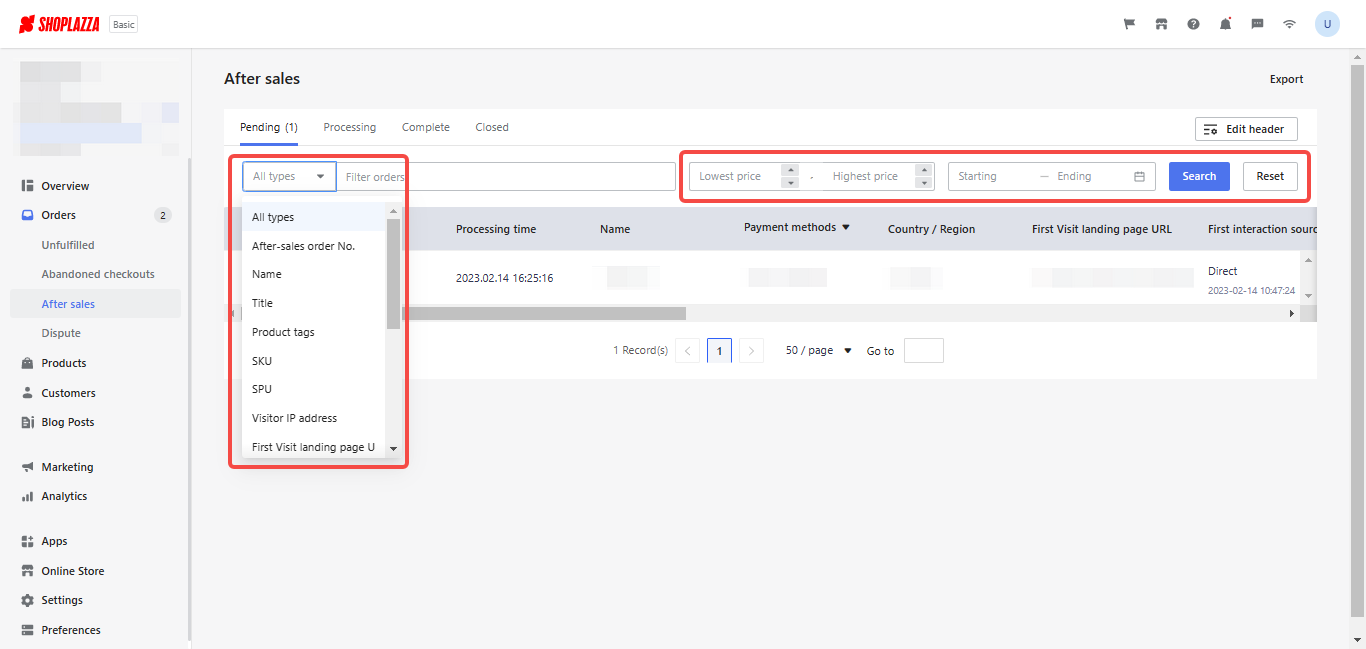 4. You can also edit the header field of the order list to show the filtered orders.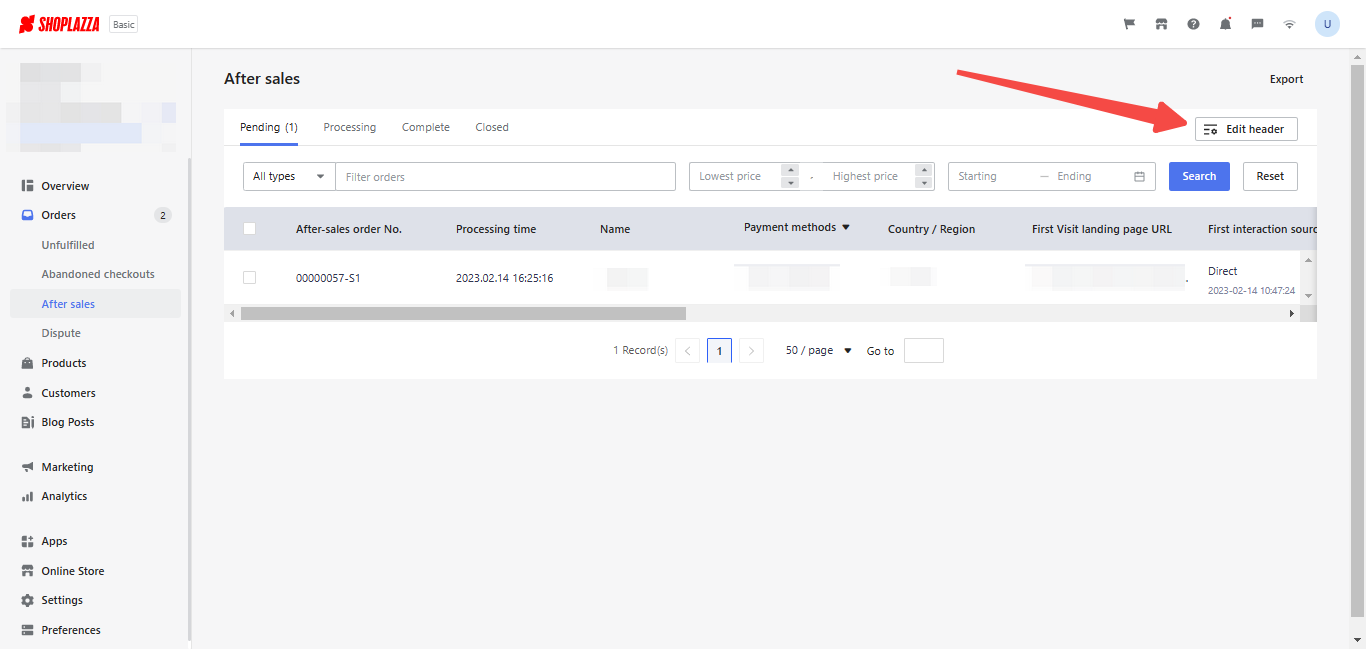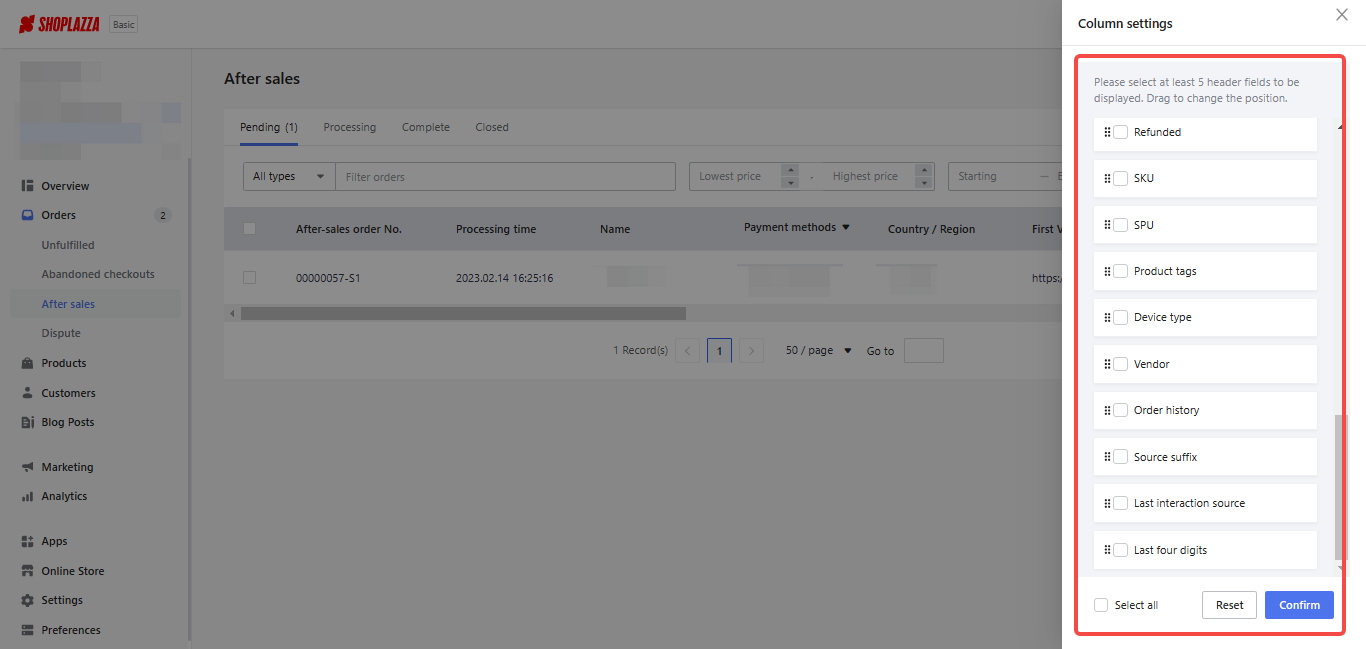 Viewing After-Sales Order details
1. From your Shoplazza Admin > Orders > After sales, choose the order for which you want to view details.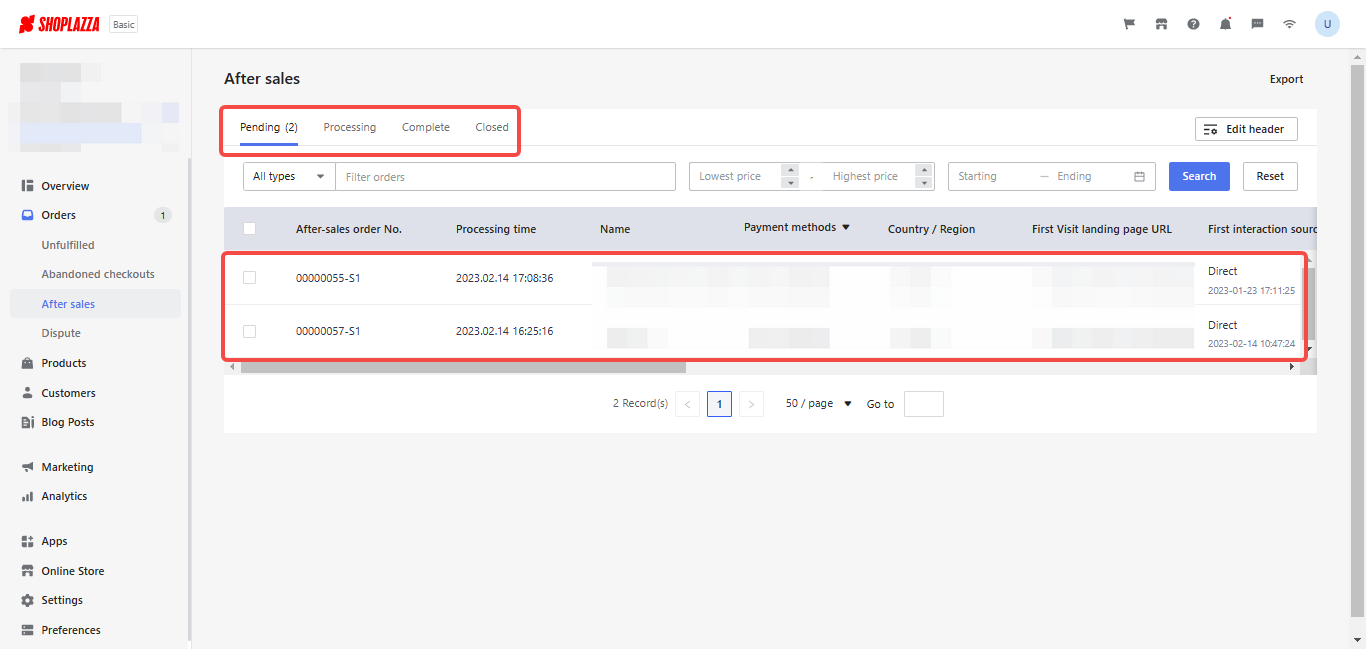 2. On the order details page, you can find
After service order information (Processing time and Remarks)
Order information (Subtotal, Shipping, Tax, Total price, Total items, and Tags)
Customer information (Name, Email, Phone number, Order history, Items purchased, Total spent to date and Customer tag)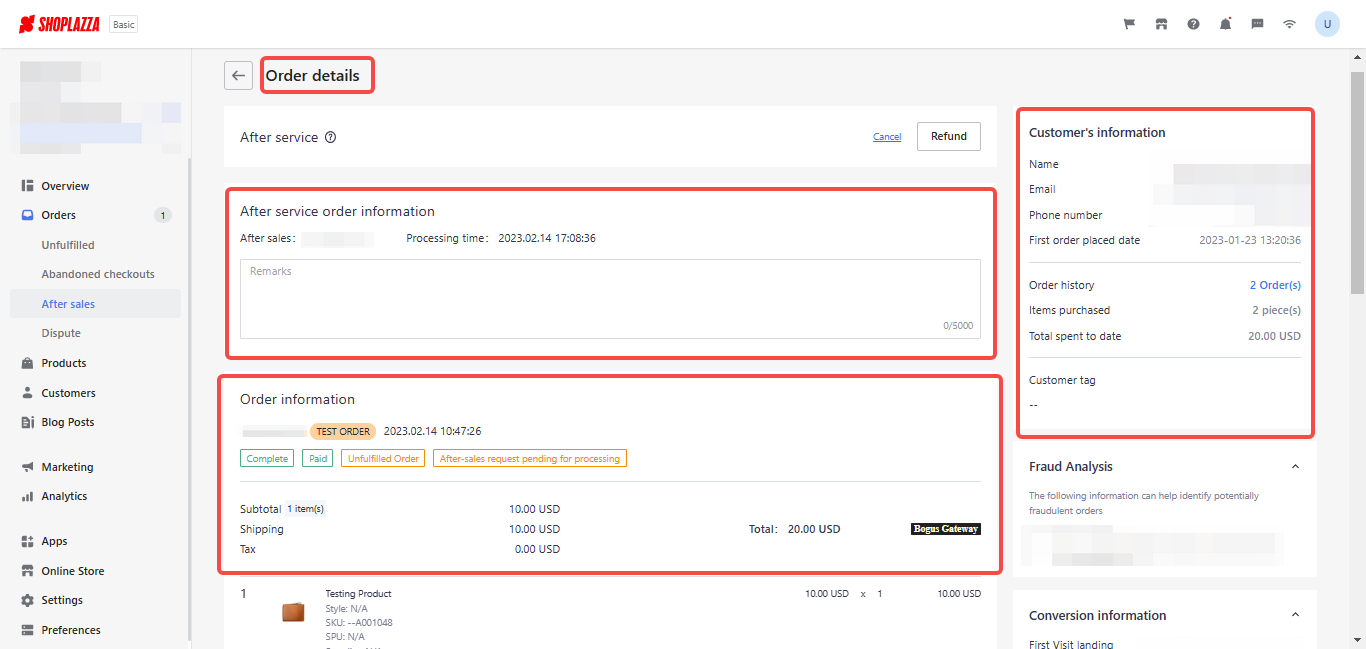 After-Sales order section helps you complete order processing after an order is canceled or refunded. You can keep a transparent history attached to your orders.
Related Topics