A product catalog is an essential part of any e-commerce business, as it serves as a central hub for all of the products that a business offers for sale. In this quick guide, we will go over the must-have ingredients and touch on various aspects of building up your product catalogue.
Viewing and creating your products
From your Shoplazza Admin > Products > All products. This page appears when you edit existing product information or create a new one using the Create product button.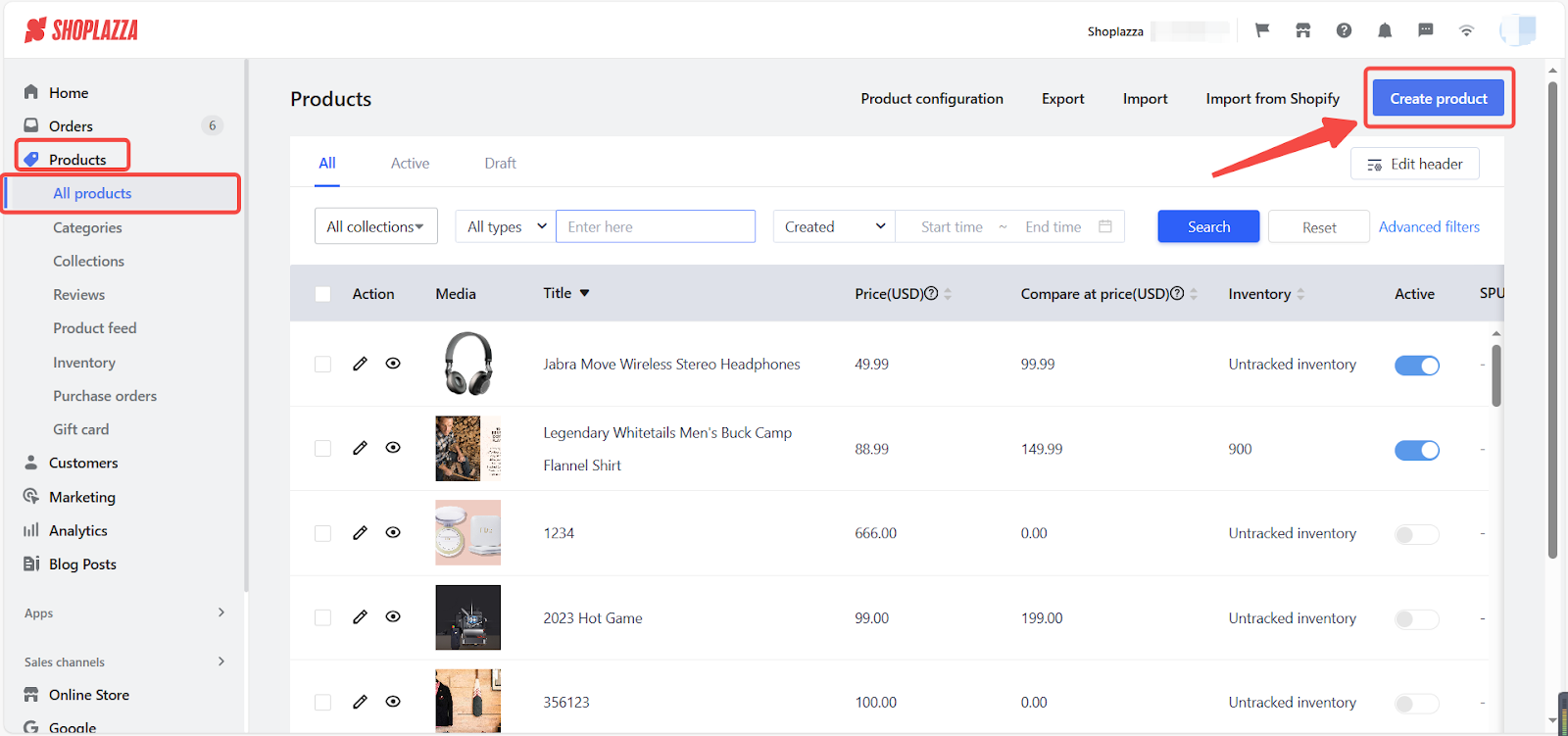 Your product profile can be completed in two steps. Some information on the page may not be required, but specifying your product details helps your customers make informed decisions.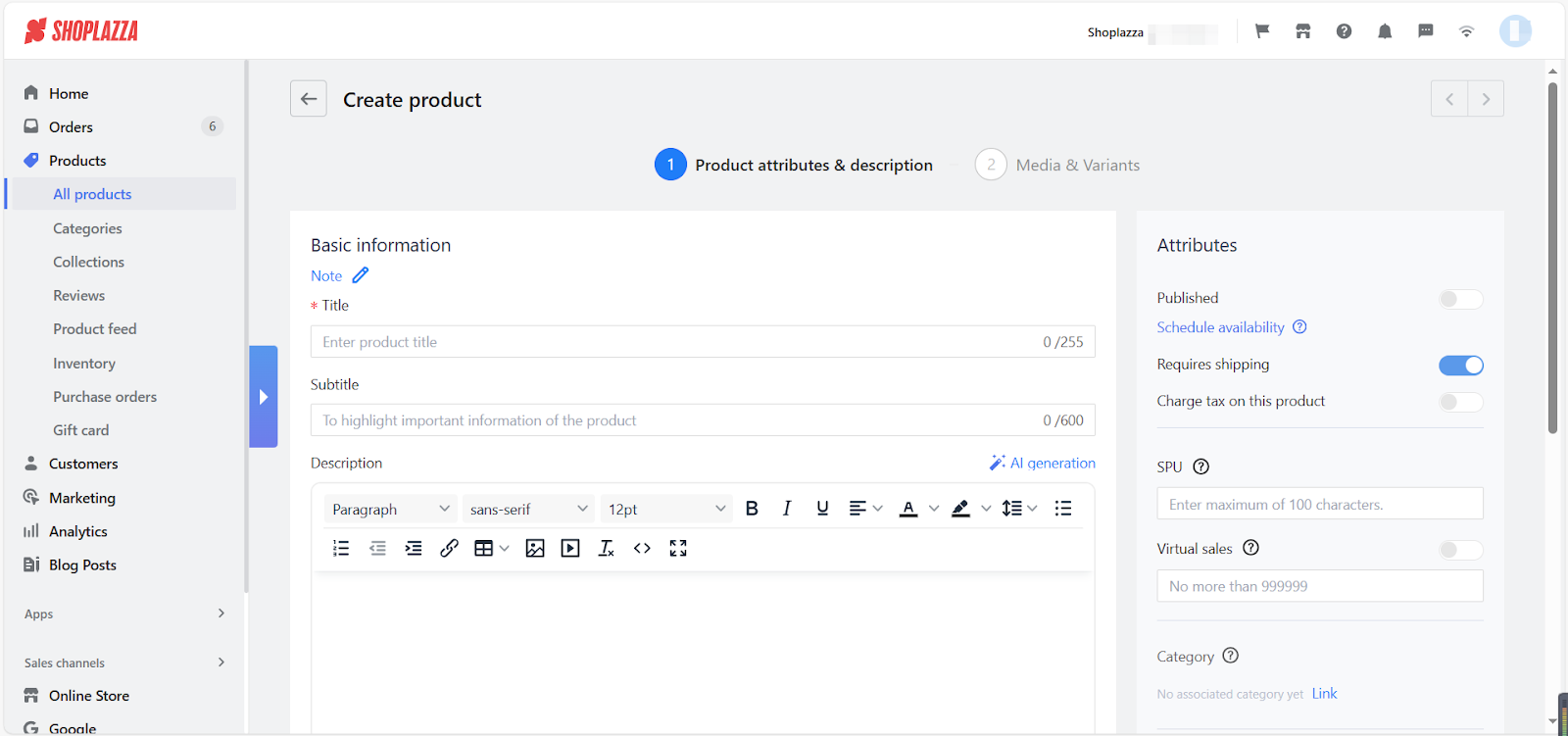 Product information
The product information area of the add product page is where you can enter the most important descriptions about your product. Adding relevant details helps your customers to identify and differentiate the product from others.
The product title is the name of the product, typically used to identify it and attract attention from potential buyers. The subtitle is a brief description that provides additional information about the product or its features. The product description is a more detailed explanation of the product's features, benefits, and specifications, often used to inform and persuade buyers to make a purchase.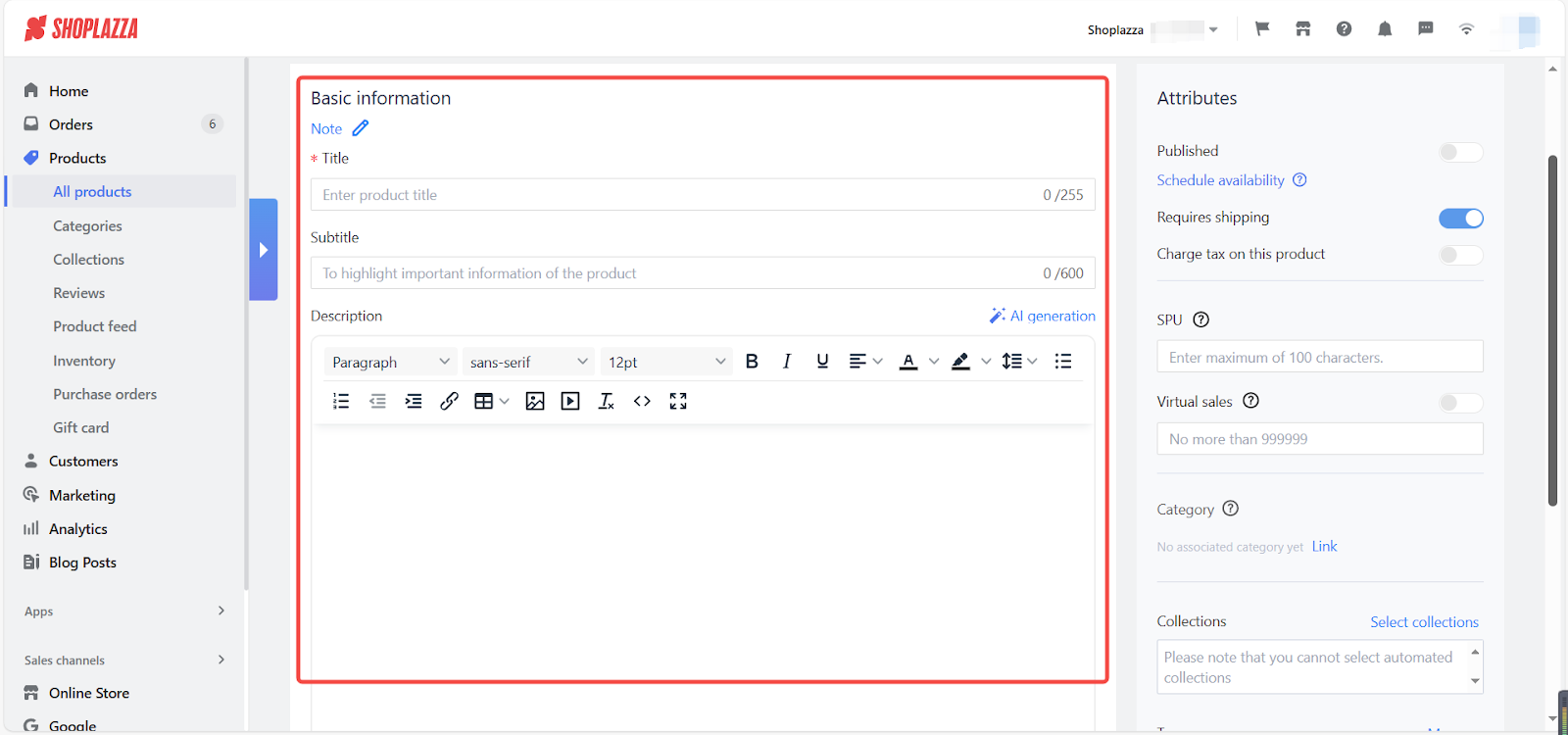 Product attributes
By editing the product attributes located on the right-hand side of your Create product page, you can specify the unique characteristics and qualities of your product. Shoplazza offers eight types of product attributes that can be identified on the Add Product pages, including:
| | |
| --- | --- |
| Product status attributes | These attributes provide information about the product's current status and availability in the inventory. For example, the "published" attribute indicates whether the product is currently visible and available for purchase on the website or online marketplace. |
| SPU | A product SPU is typically used to group together variations of a product that share similar attributes, such as size, color, and material. For example, your store might offer candles in different scents, sizes, and colors. You may group them by these characteristics with a combination of letters and numbers to indicate the product's scent, size, and color. For example, a 6 oz. lavender candle could be given the SPU "LAV6OZ." |
| Virtual sale | Adding a virtual total sales amount to your product detail pages. Please note this information is for testing purposes only and does not reflect actual sales revenue. |
| Category | While your product details display all the important information, product categories are used to organize and group similar products together in your online store. |
| Collections | By grouping products into collections, you can create a curated selection of products that are more likely to appeal to customers who are interested in a specific theme or style. |
| Tags | Product tags are essentially keywords or phrases that are associated with a particular product. For example, a clothing store might tag a summer dress with keywords like "summer," "floral," and "Midi length". |
| Vendor: | The vendor information feature is typically used by businesses that sell products from multiple vendors, such as a marketplace or an online retailer that sources products from various manufacturers. Displaying these types of information shows transparency with what you are selling. |
| SEO | In addition to customizing your metadata, you can use the website SEO feature to optimize the content on your pages for specific keywords or phrases. By including relevant keywords and phrases in their content, you can improve the chances of ranking higher in search engine results for those terms. |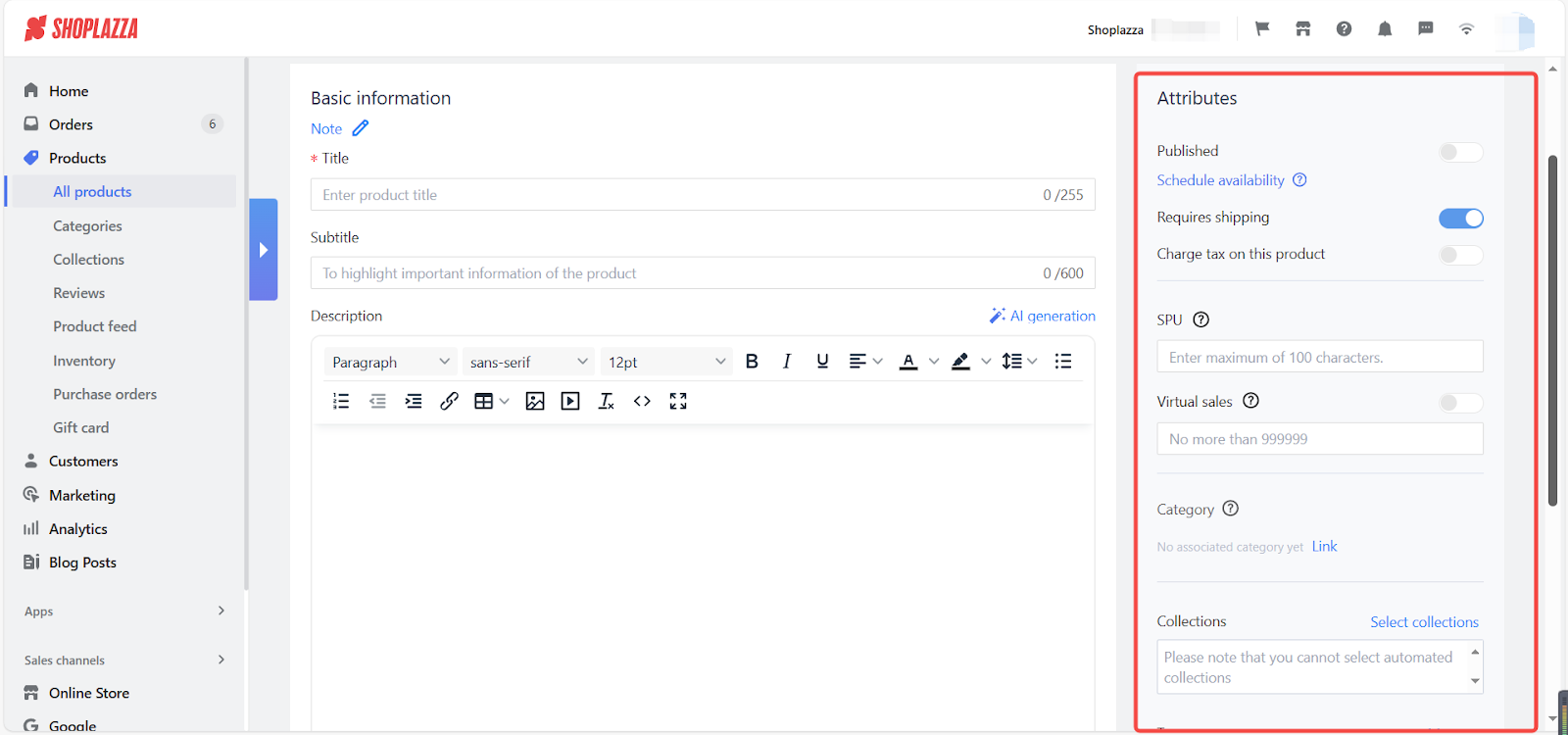 Importing products
Importing products via spreadsheets
While we've covered the manual way of adding products to your store, you may also consider a shortcut - using an XLSX file or commonly referred as a spreadsheet to create products and categories. With this method, you create a table with columns for each piece of product information, such as product name, SKU, description, price, and image URL. Checkout our help center document here to learn more about this topic.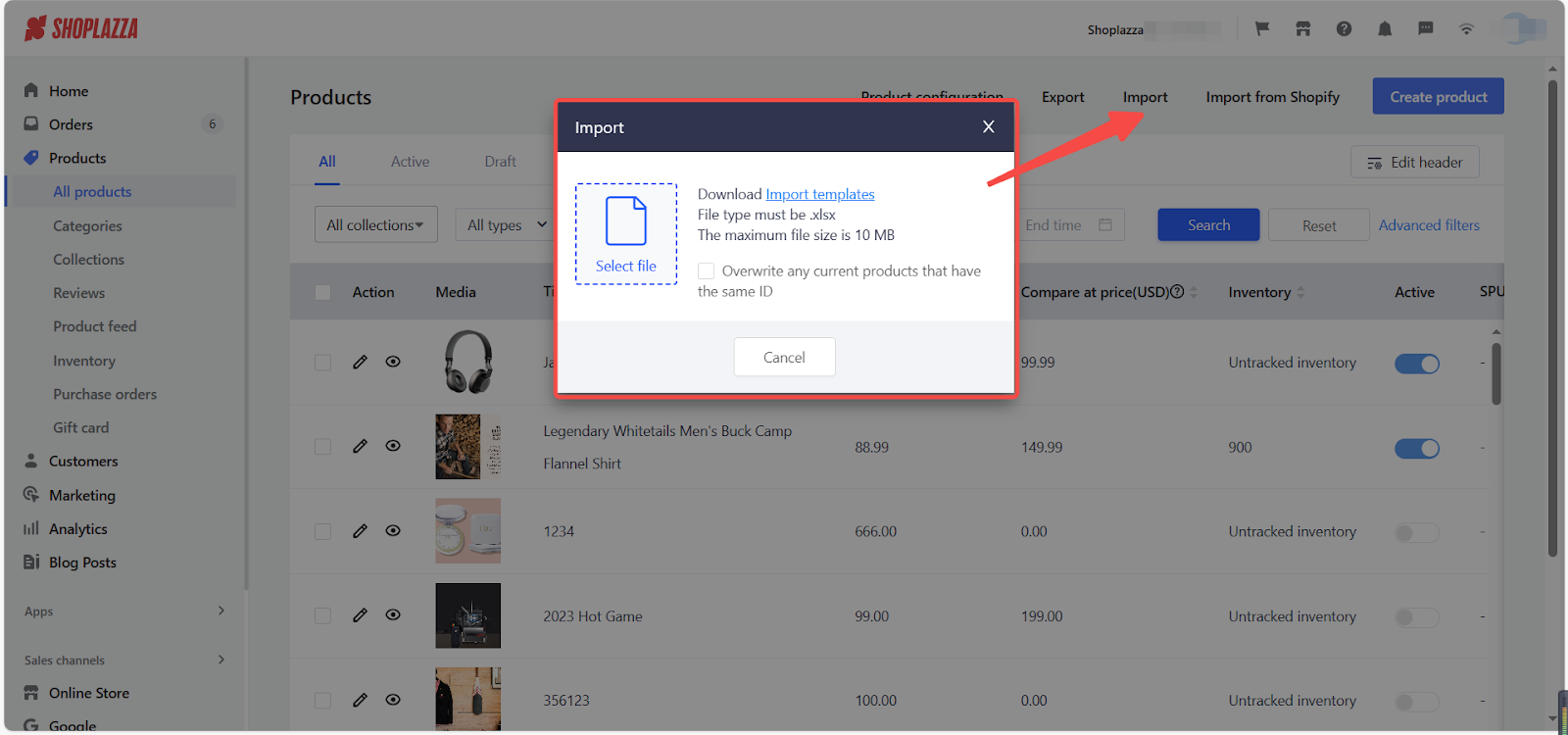 Importing products via the store migration tool
The store migration tool simplifies your transition to Shoplazza by providing a seamless and hassle-free experience without having to manually manage your data. Click here to read a detailed guide.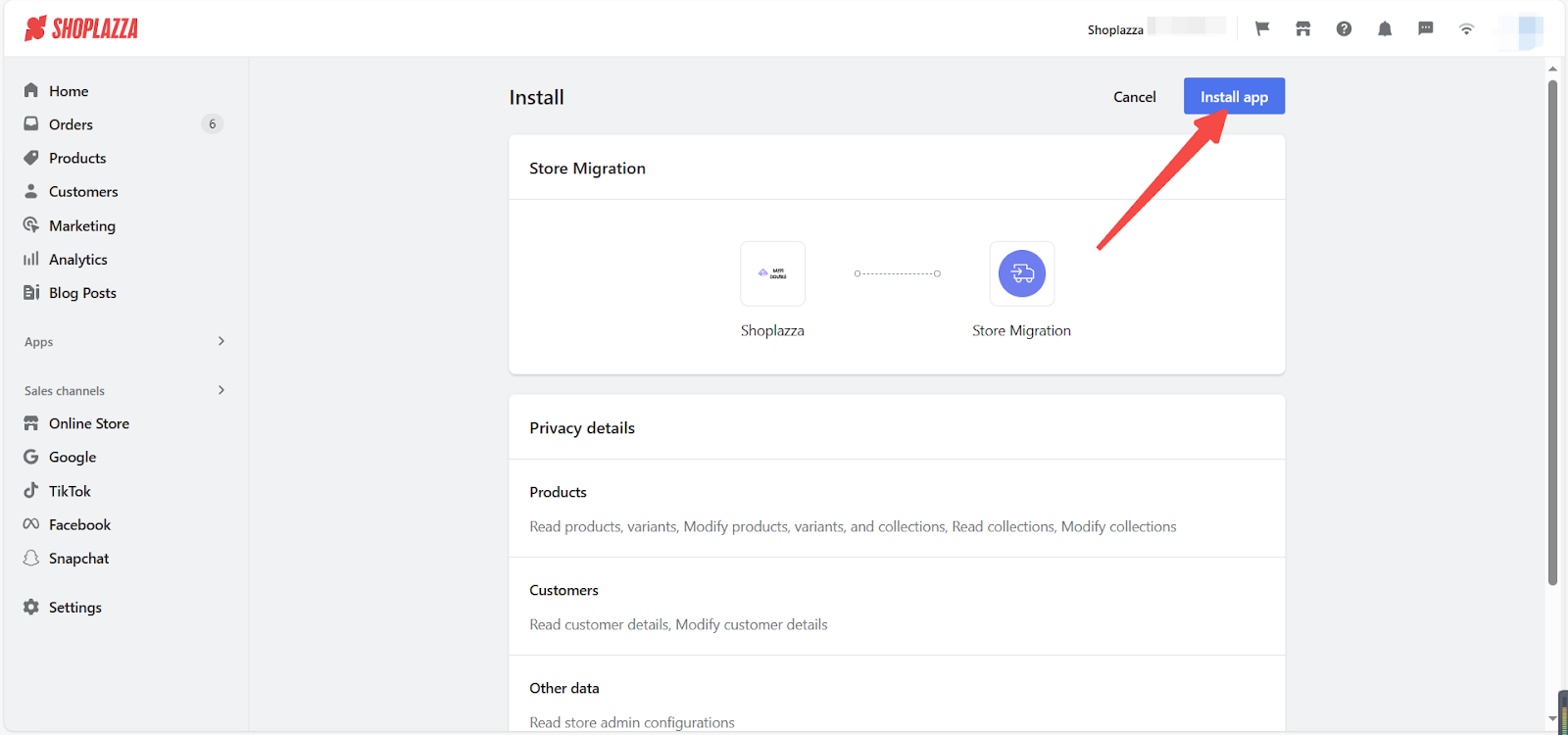 Setting up and managing your product catalog in Shoplazza is a streamlined and user-friendly process. By following these steps and utilizing the various tools and features available, you can effectively showcase your products, catering to the needs and interests of your customers.