The way your storefront looks leaves a first impression of your business. In this article, we will go over the design aspect of your Shoplazza Admin to help you establish your brand.
Selecting a theme
Shoplazza provides a vast selection of professionally designed themes that cater to various industries. You may browse our finest selections of free themes available in your Shoplazza Admin > Online store > Themes.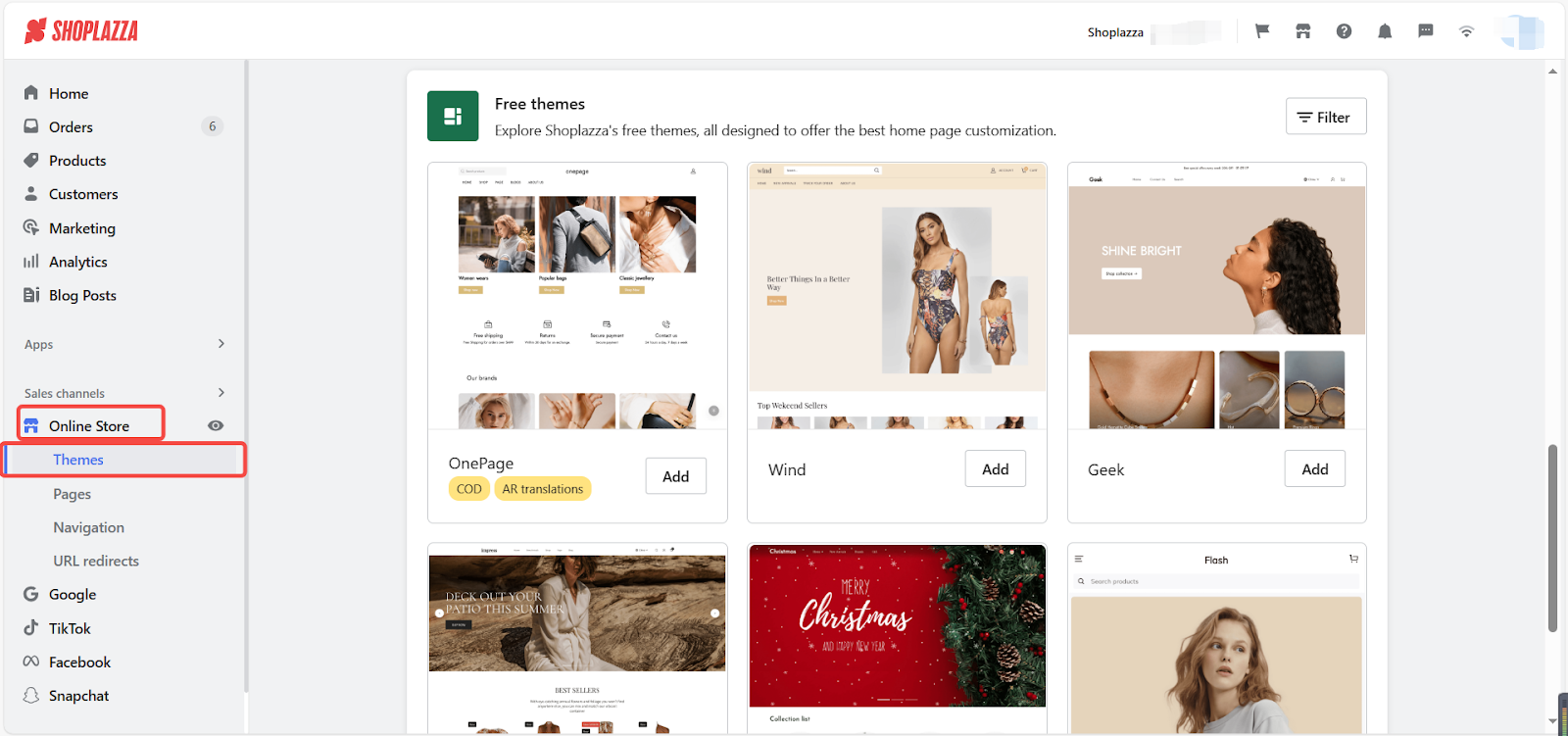 It's important to know the differences between themes and how they can affect your website   before getting into the details. Different themes may have different design elements, like the position of the menu or the size of the logo.
Theme templates installed from Free themes come with the ability to edit and download theme files, as well as updates from developers.
Although Shoplazza offers an intuitively designed drag-and-drop theme editor, having some coding knowledge will allow you to make more advanced customizations. To do so, go to Online store > Themes, click the more option icon, and choose Edit code.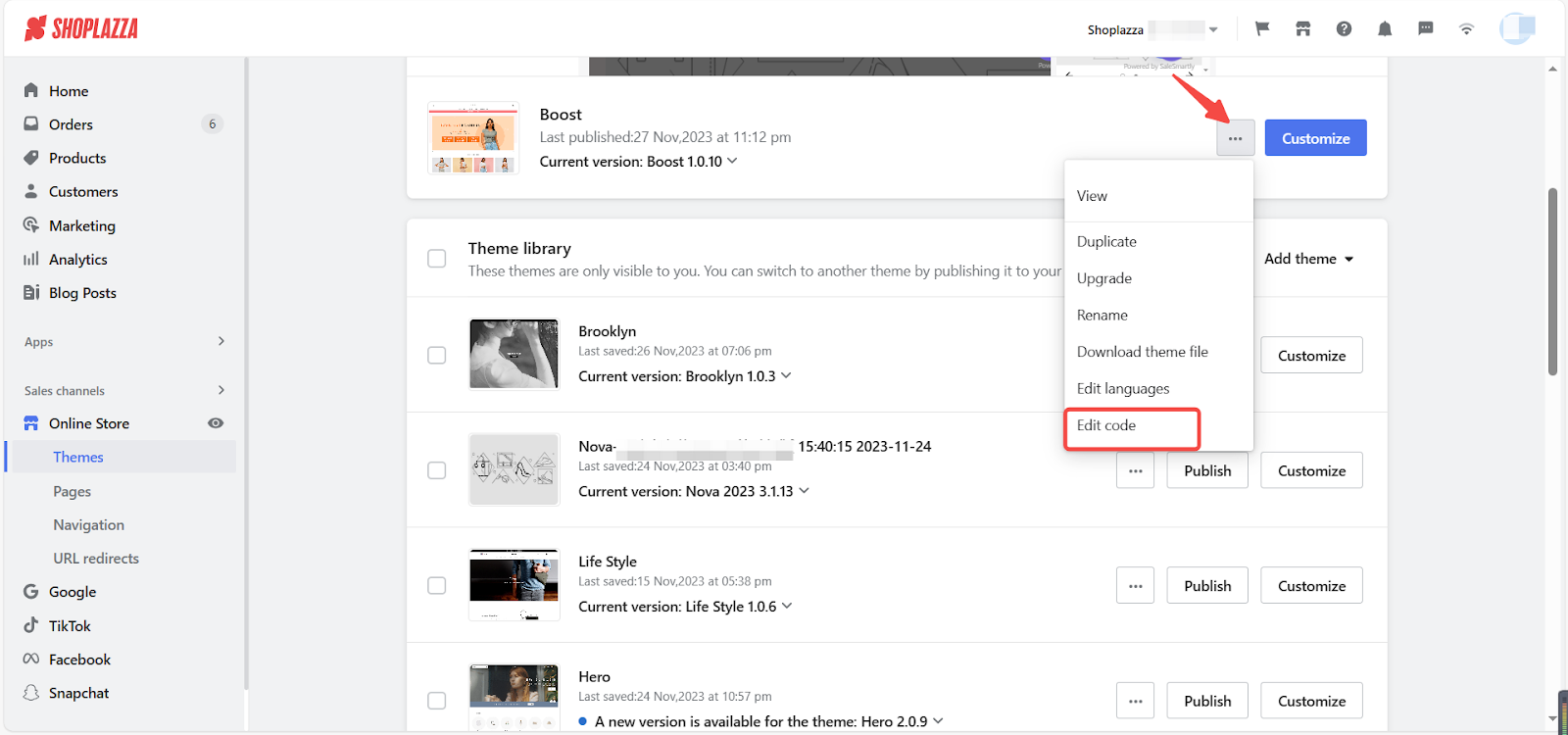 The Shoplazza theme editor
Your Shoplazza theme editor is your workspace used to modify the appearance and functionalities of your store. This includes the most important visual elements, such as layout, colors, and fonts. By having a good understanding of how to edit your theme, you will be able to use the theme editor to create custom websites that meet your specific needs and goals.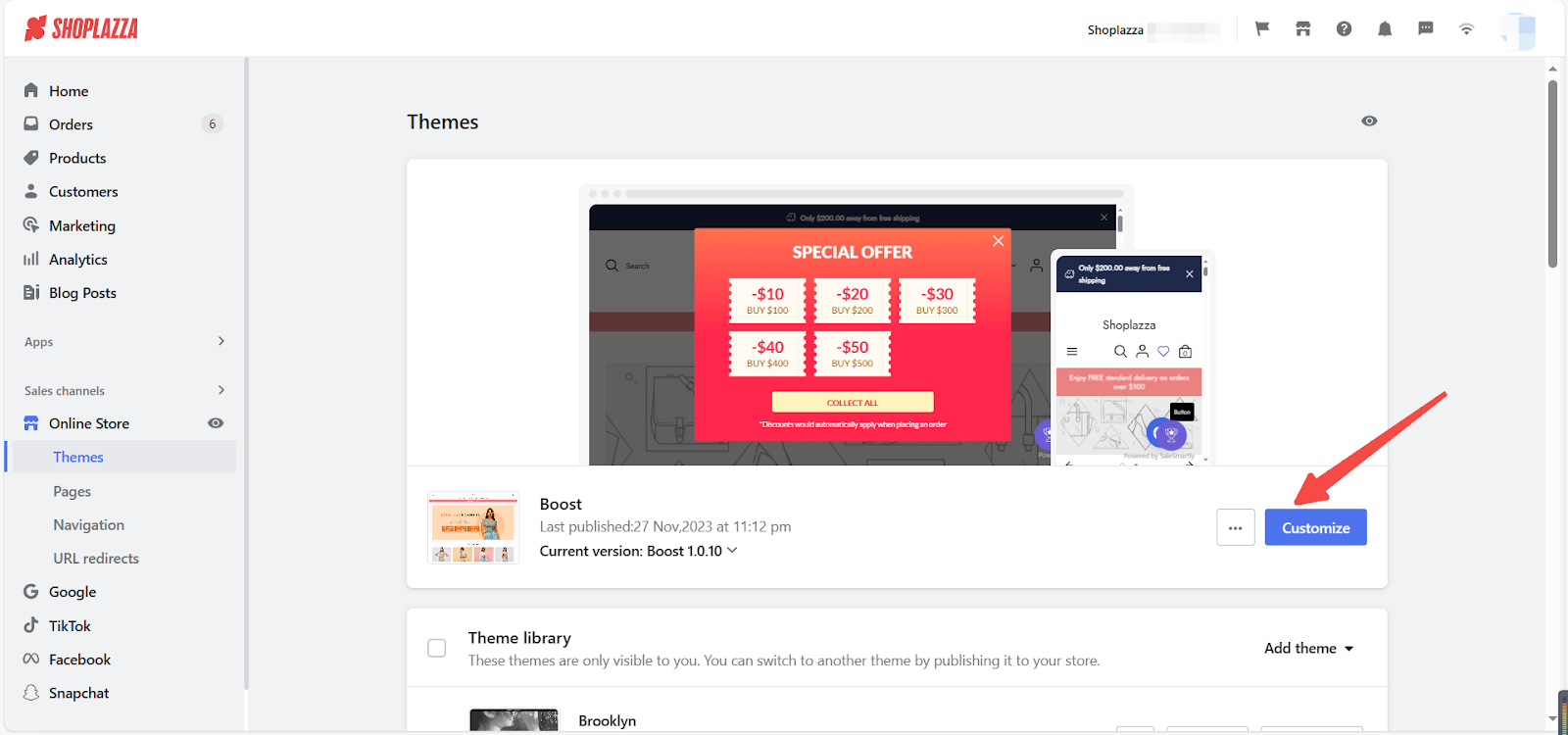 Previewing your store
Your store is automatically set to private before you subscribe to an official Shoplazza plan. While you are on trial subscriptions, your store will require a password for other people to preview your storefront design and content. This information can be managed from your Shoplazza Admin Store information under Password protection.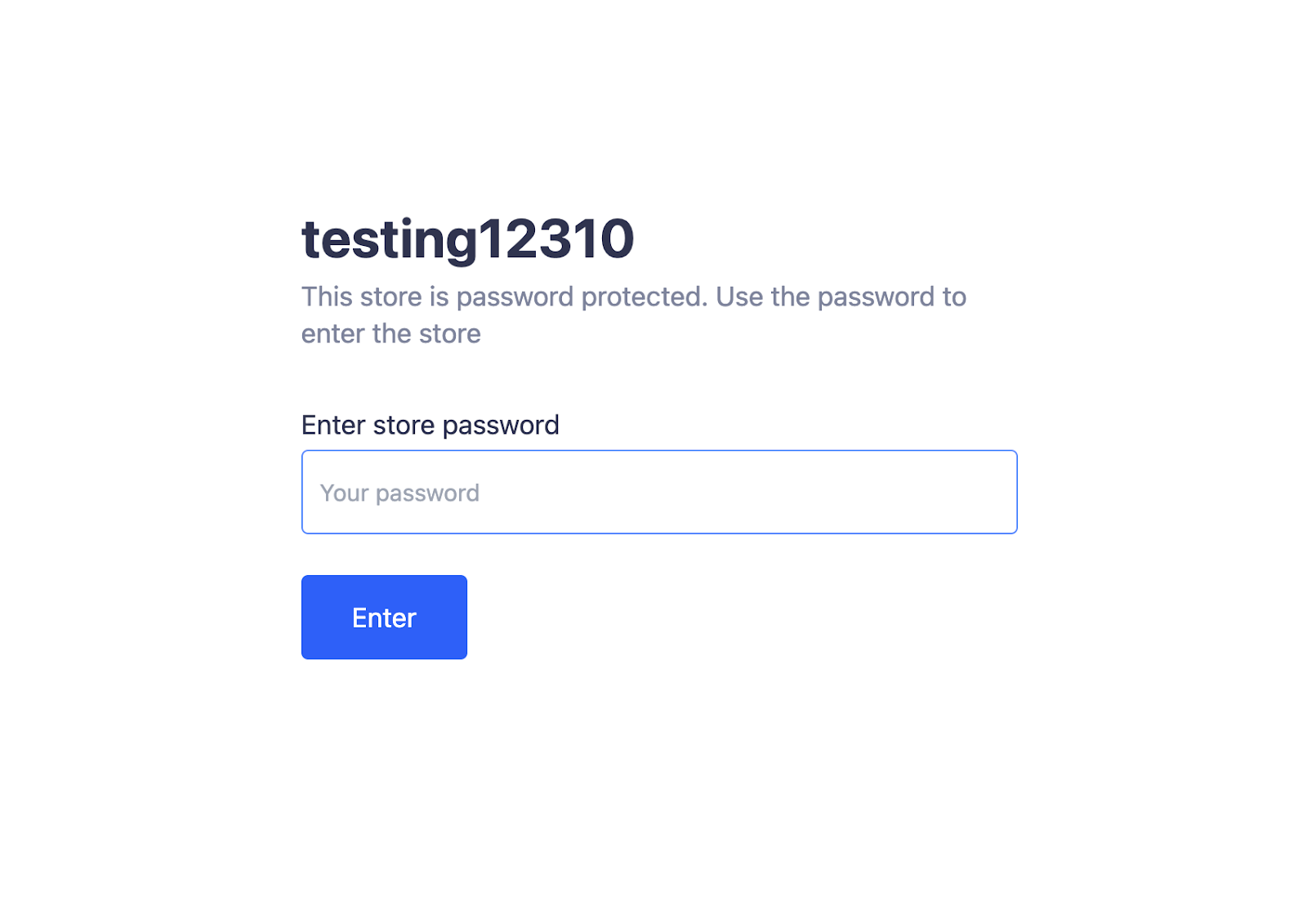 Note
Adding credit/debit card information will remove restrictions applied to your storefront.
By staying informed and becoming familiar with the various settings and options, you can create a personalized and polished online store. While there may be a learning curve to using the Shoplazza theme editor, with some patience and perseverance, you can easily master the different settings and options to design a unique and polished online store that perfectly reflects your brand.