Shoplazza provides both frontend and backend features to help you and your customers with shipping. The Shipping section in your Shoplazza Admin > Settings > Shipping  allows you to create customized shipping strategies that meet your specific business requirements.
As every business has different shipping needs, Shoplazza offers fully customizable shipping options in the way that works best for the store and its customers. With Shoplazza's shipping profile, you can ensure your customers receive accurate information about shipping rates, shipping zones, and carrier information.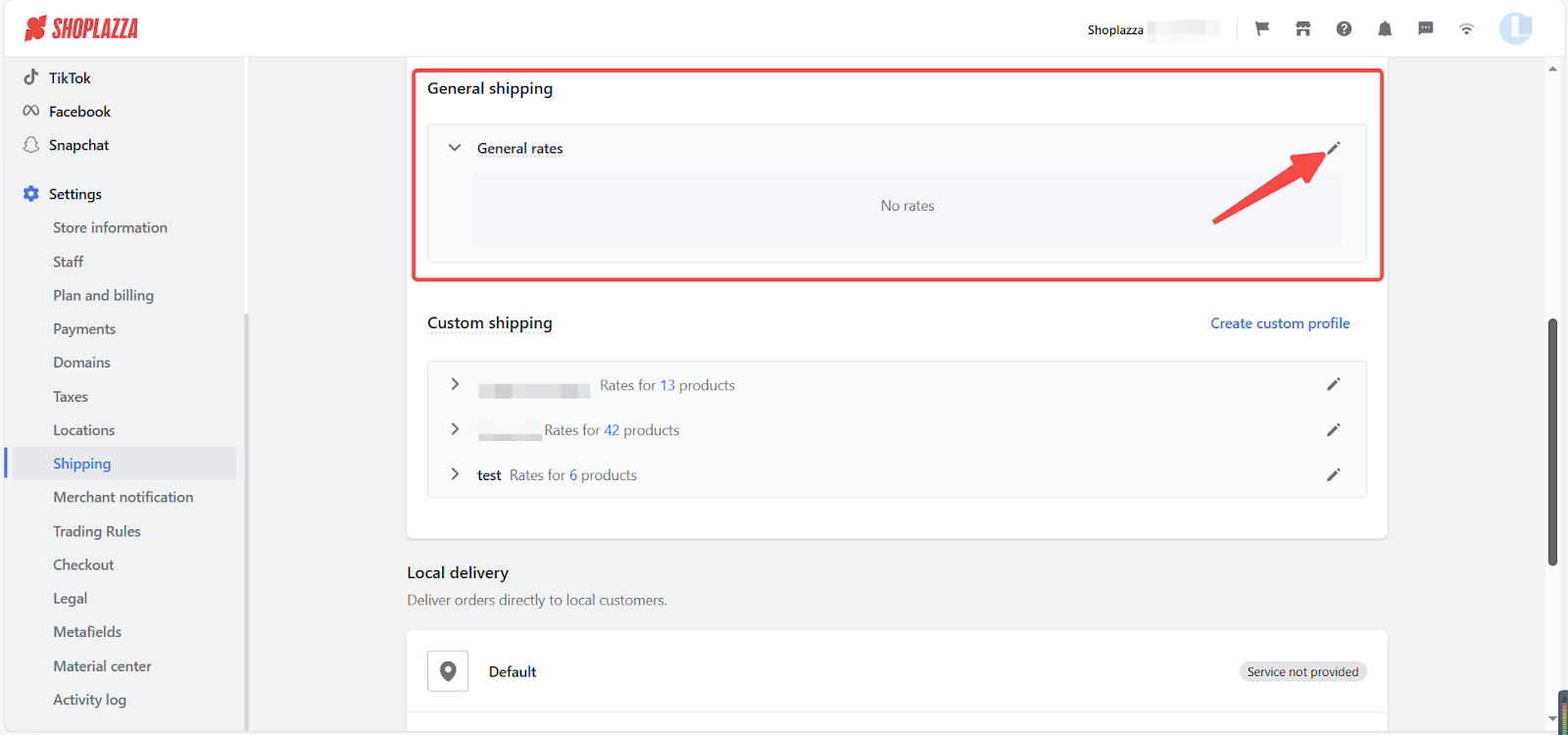 Getting started with shipping in Shoplazza
Our comprehensive shipping features include 2 parts to help you establish a complete shipping profile for customers when they checkout at your storefront:
Shipping zones
Include your shipping locations with zone-based pricing models to calculate shipping rates for different regions.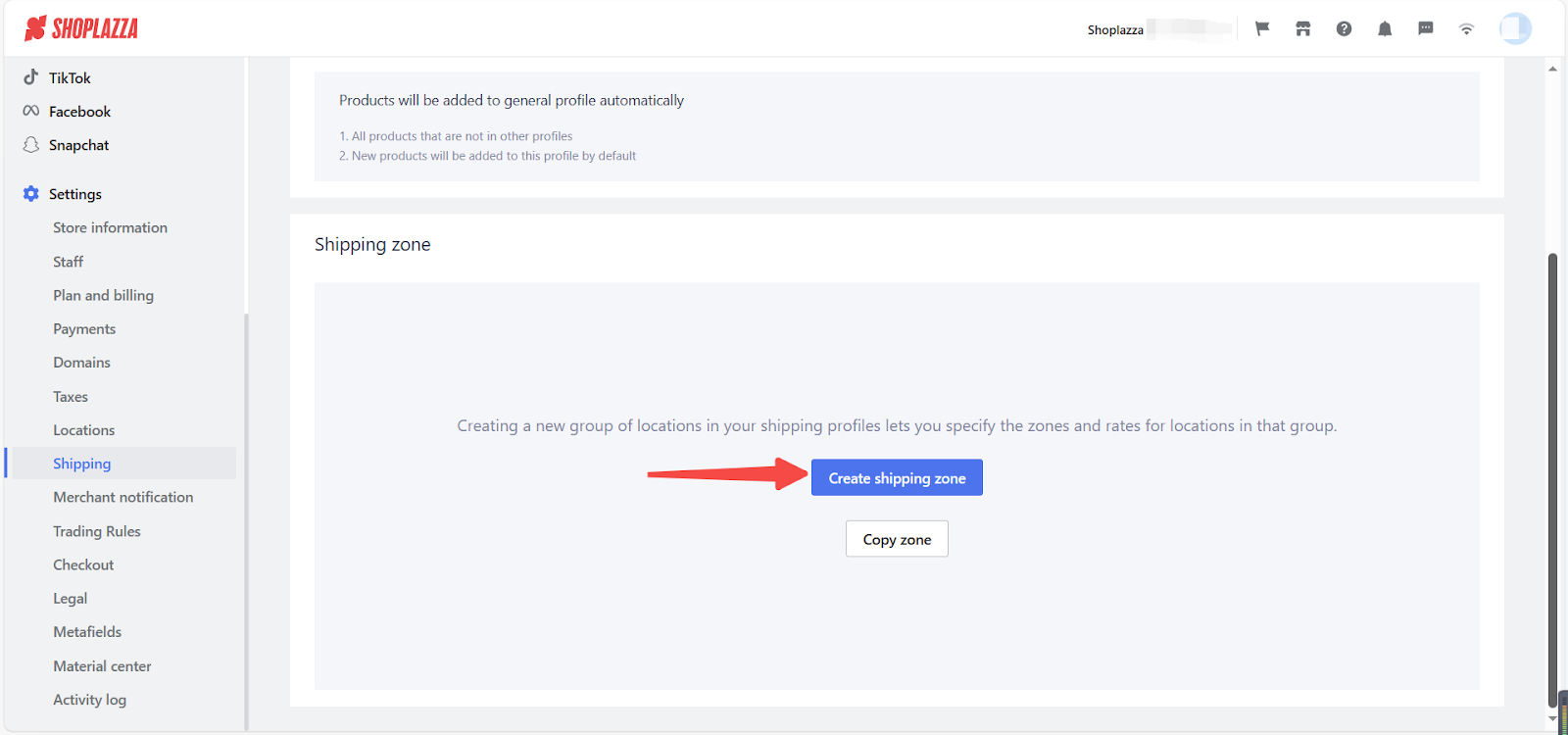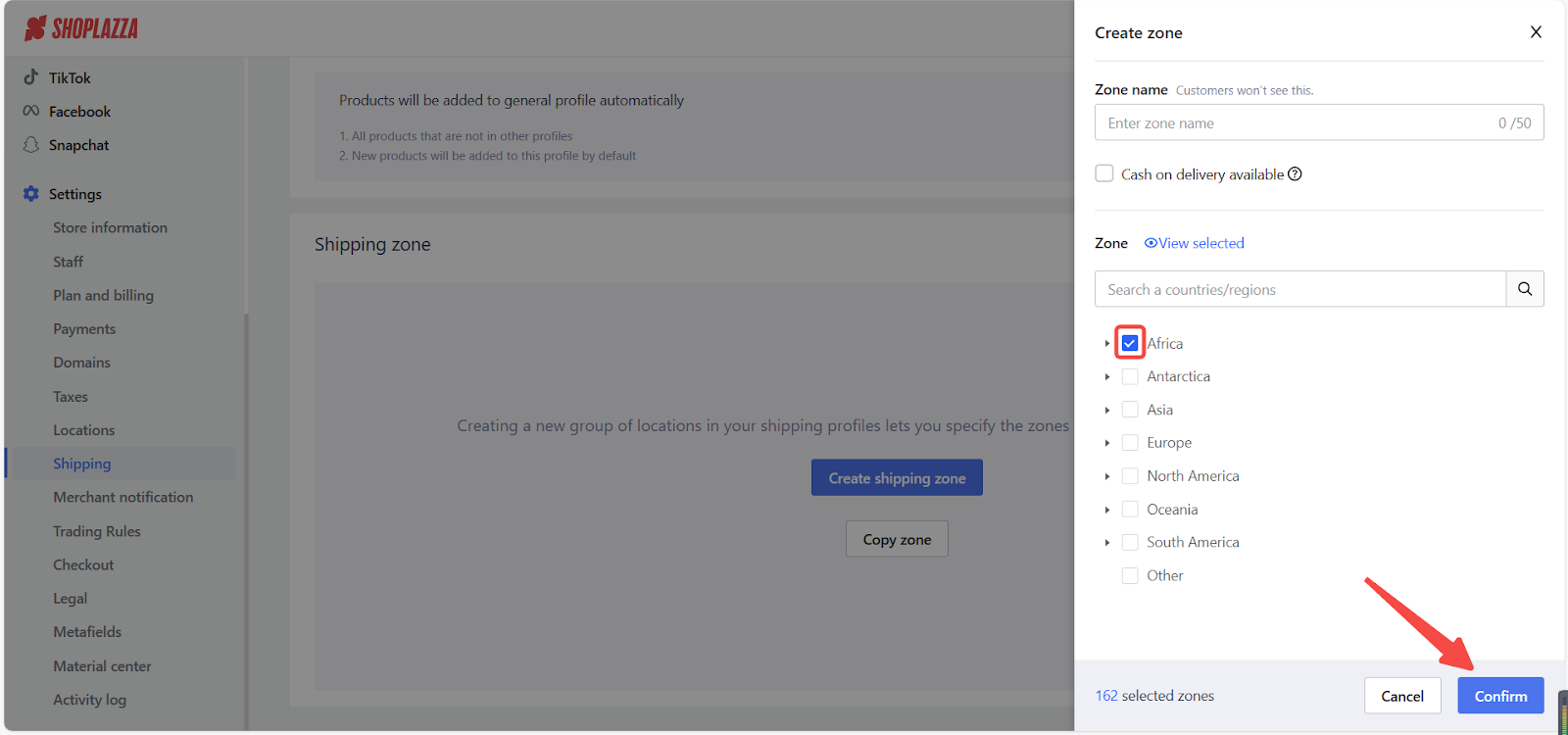 Shipping rates
There is no one-rate-fit-all shipping cost. The expense is commonly determined by factors such as the weight and size of the package, the distance between the origin and destination, the shipping speed or method selected, and any additional services or requirements needed for the shipment. You may specify that information in Add rate.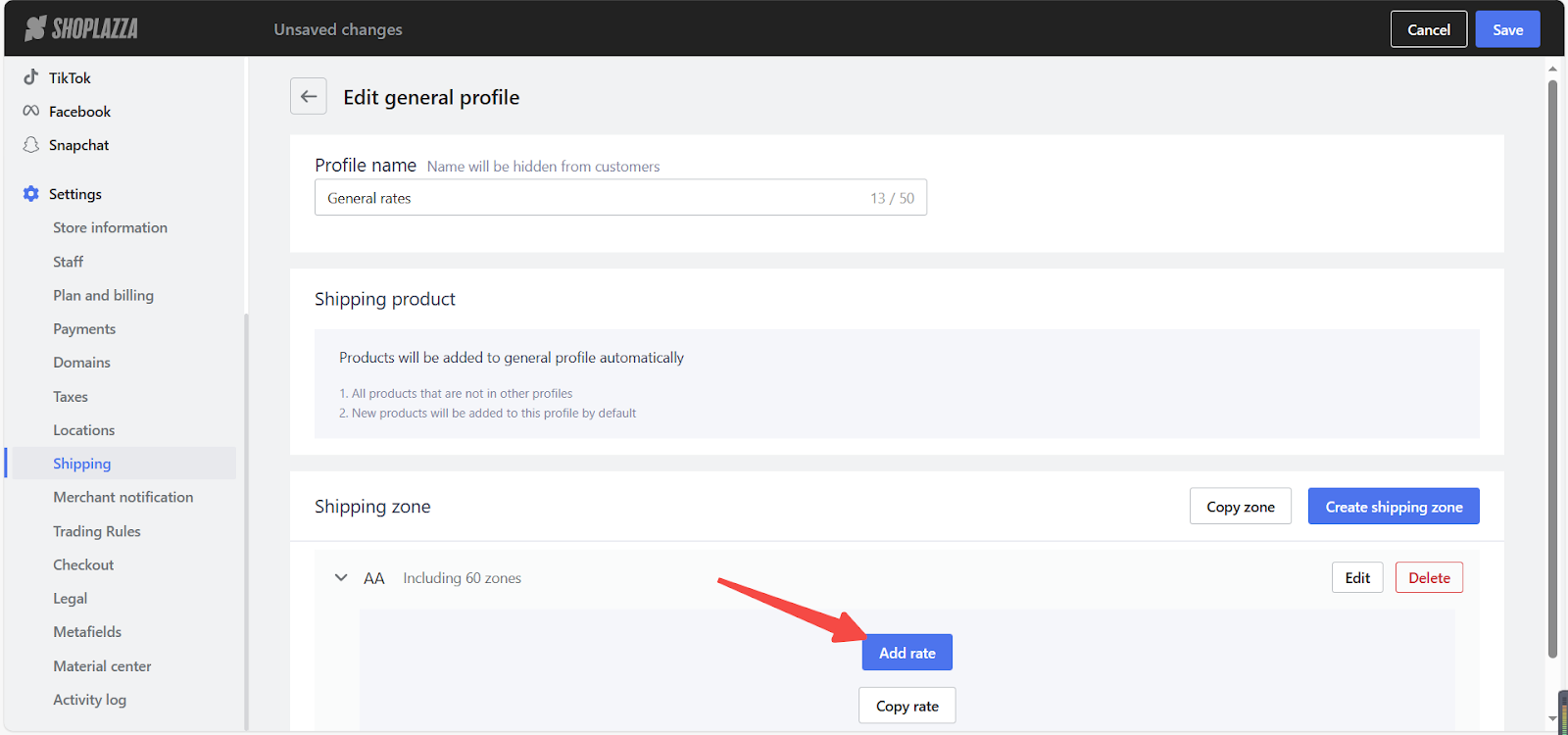 All your products displayed in the storefront will fall under the general shipping profiles you create. If you would like to specify shipping zones and rates for certain types of products within your store, a custom shipping profile will give you more flexibility tailoring your shipping options to your customers' needs while ensuring that your shipping costs are accurate and manageable.
Shipping labels
Once customers finish the checkout process in your Shoplazza storefront, you may need to consider implementing an automated label printing process to streamline the delivery experience with professional solutions available in the Shoplazza APP store.
Shoplazza is compatible with popular shipping management apps like Shippo   and Shipsaving  .