As an online merchant, the ability to create custom pages within your store can be a powerful tool to enhance your brand presence and optimize the shopping experience for your customers. Custom pages offer the flexibility to design unique layouts tailored to specific purposes, allowing you to showcase essential information or create engaging content that aligns with your brand's identity. You can create custom pages in your Shoplazza admin to create content for your customers, such as an About Us page, or extra information about your products. By incorporating theme cards, such as sections dedicated to frequently asked questions (FAQs), videos, customer reviews, or captivating graphics with text, you can provide valuable resources, foster trust, and captivate your audience, ultimately driving conversions and fostering long-term customer loyalty.
Before you begin, it's important to know that you can use any of your existing pages or you can simply create a new one.
Creating a new Custom Page
1. For this example, let's create a new custom page by heading over to your Shoplazza Admin > Online Store > Pages. Then clicking on Add page.
2. Here you can create a title for your new custom page. In this example, we will be using the title FAQ.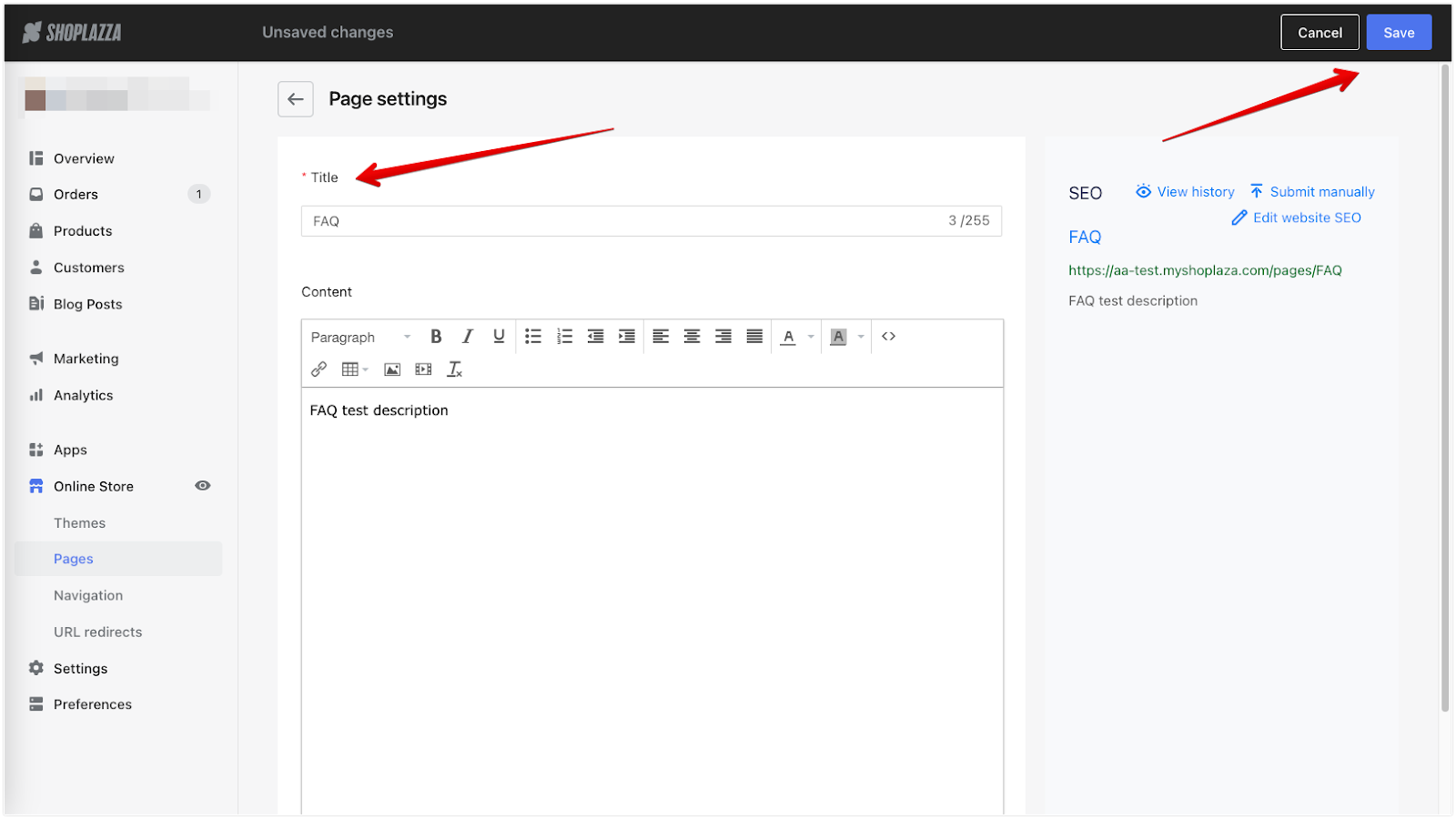 3. Once hitting the Save button, your new page will appear in the main page. We will be using this page in the next section below.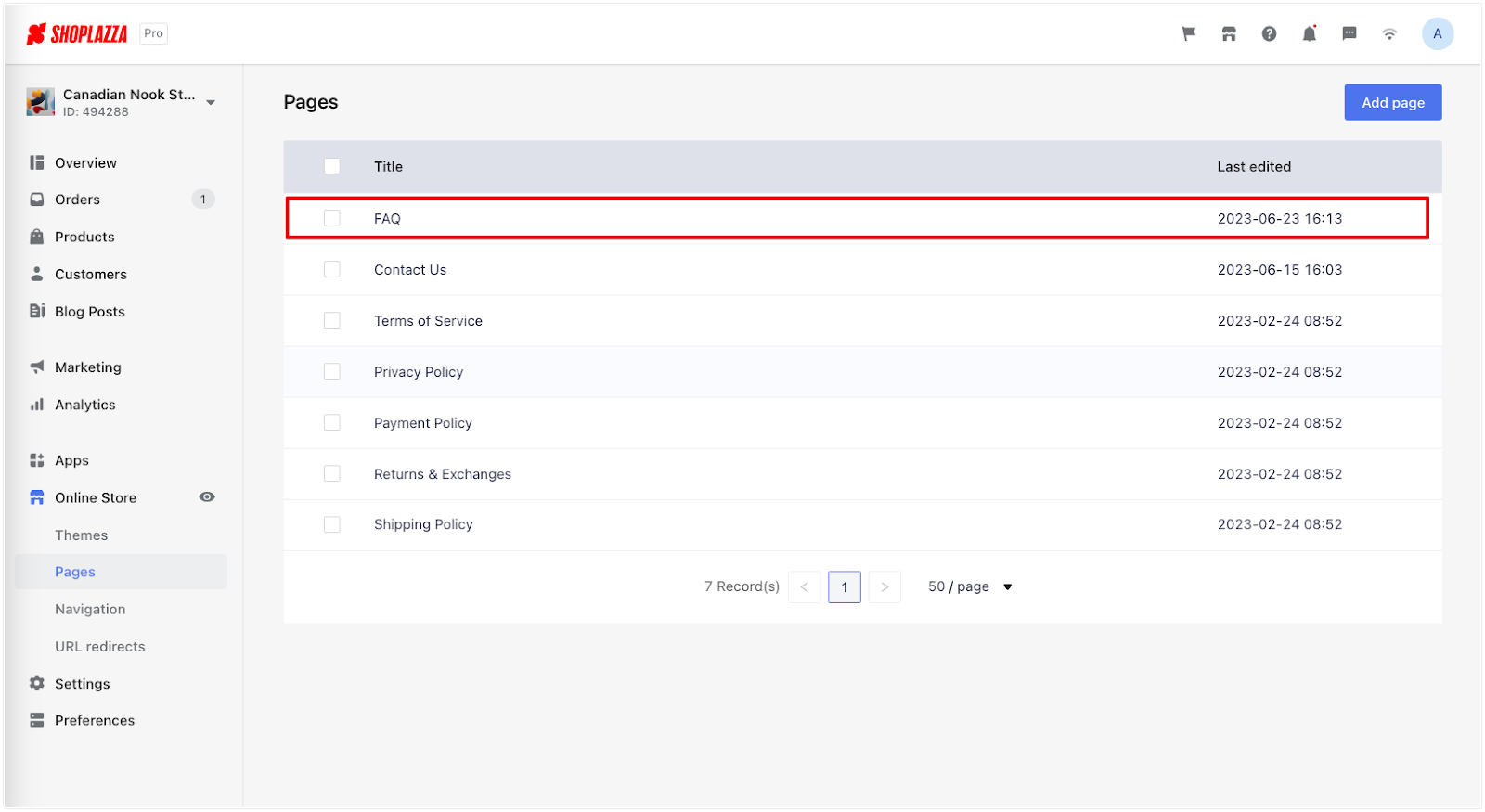 Adding theme cards
1. Head over to your Shoplazza Admin > Online Store > Themes. Then click on the Customize button (ensure that we are customizing the Geek theme).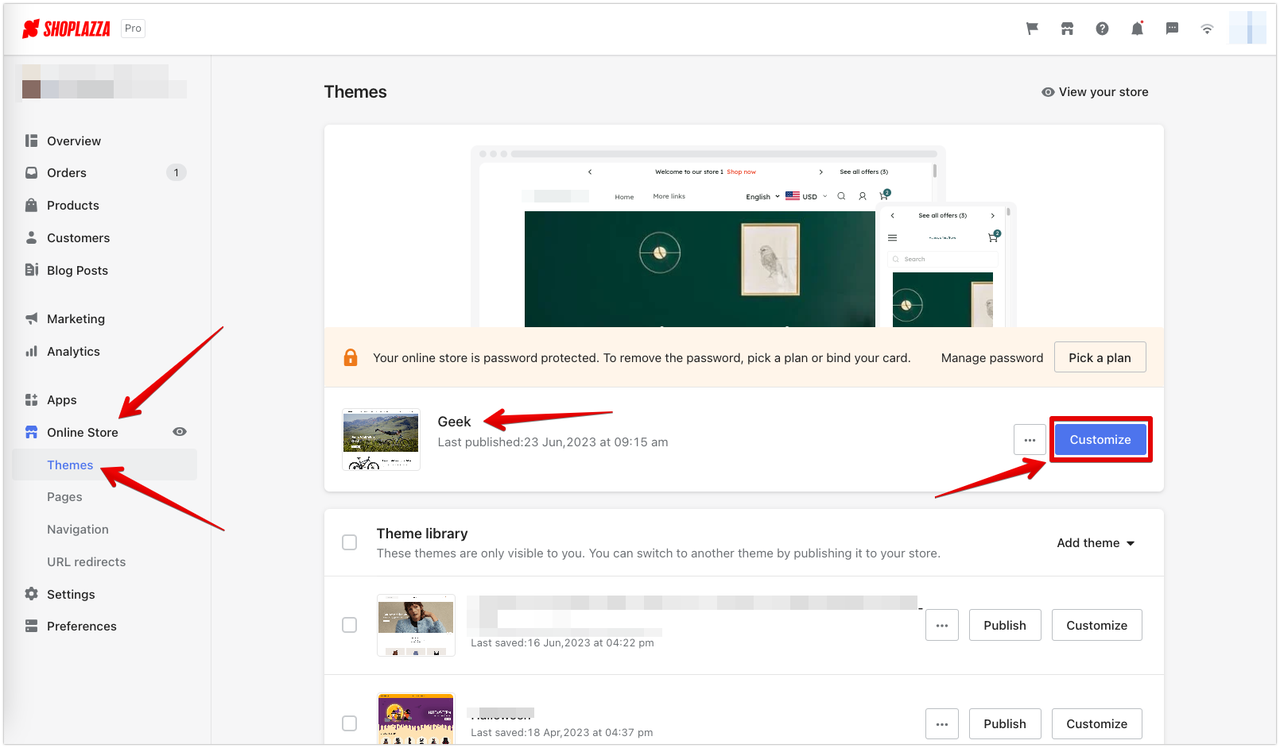 2. Next, locate the dropdown menu and choose Pages.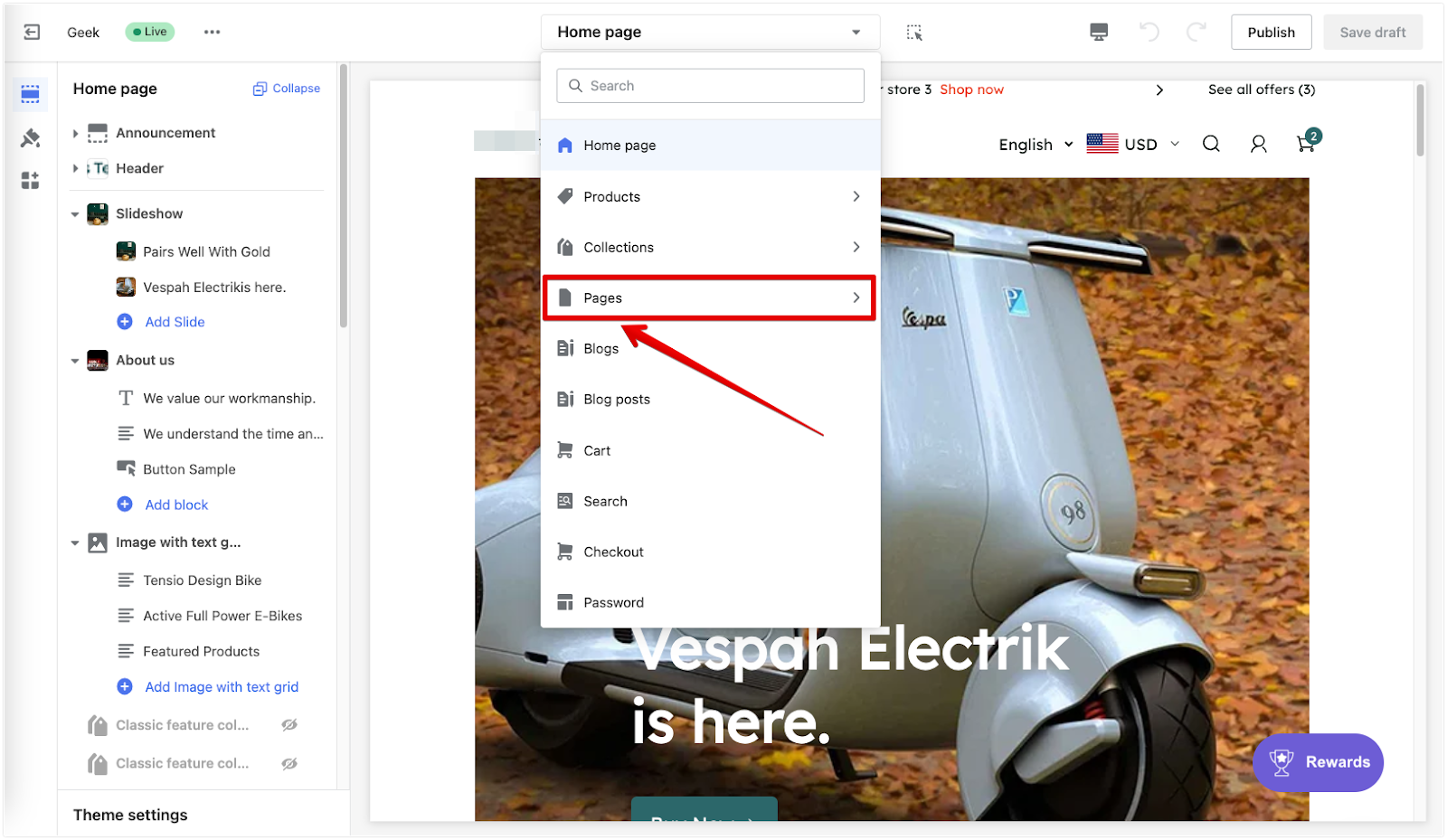 3. Click Add page to create a customized page (to minimize confusion, we are creating a custom page within the theme editor).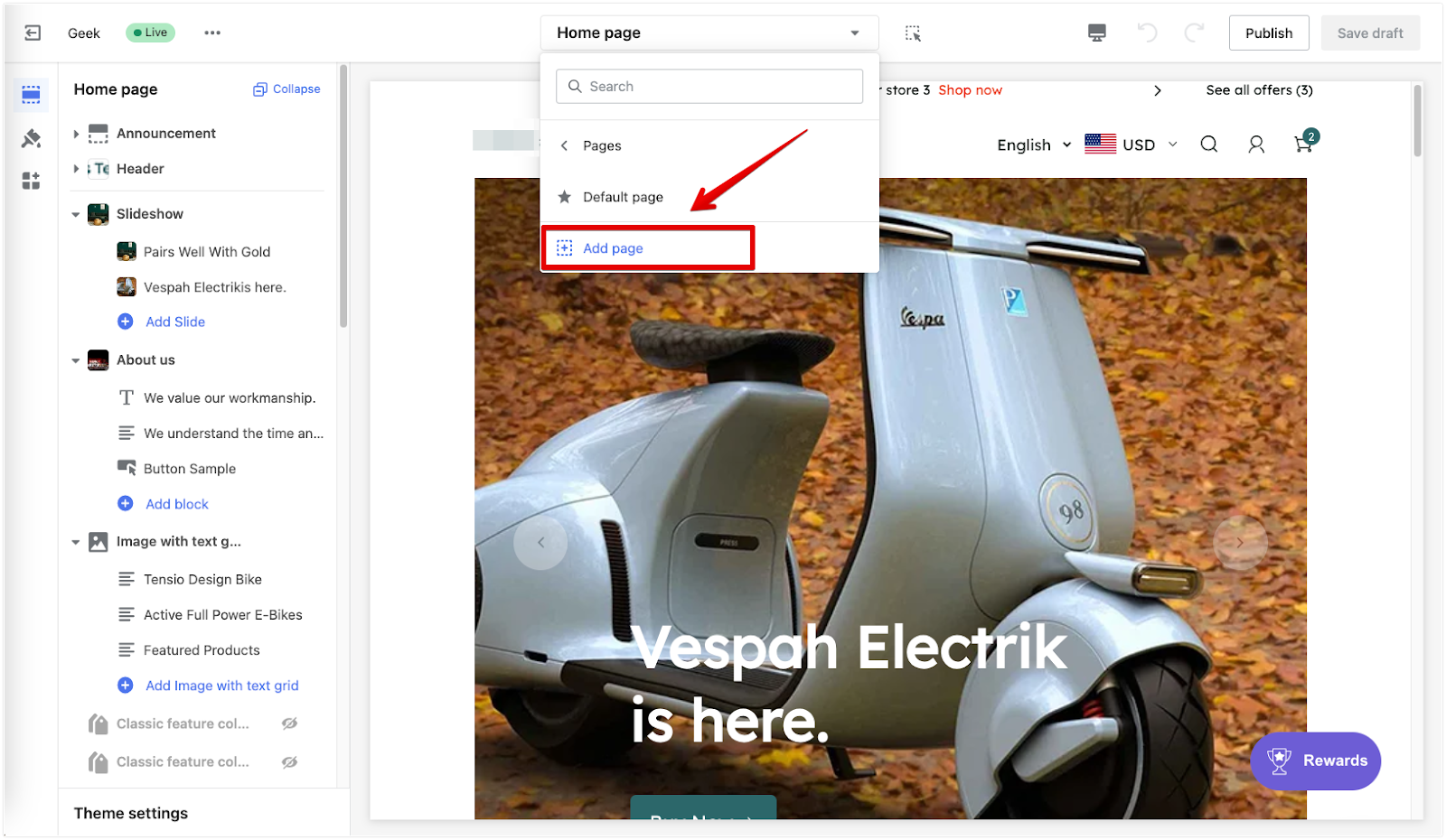 Tips
Please note that when you make changes to the default custom page, those changes will be automatically reflected across all custom pages.
4. Here you will create a name for the new custom page (within the theme editor). Choose the page you would like to include (in the example below, we used that FAQ page that we created in the previous section).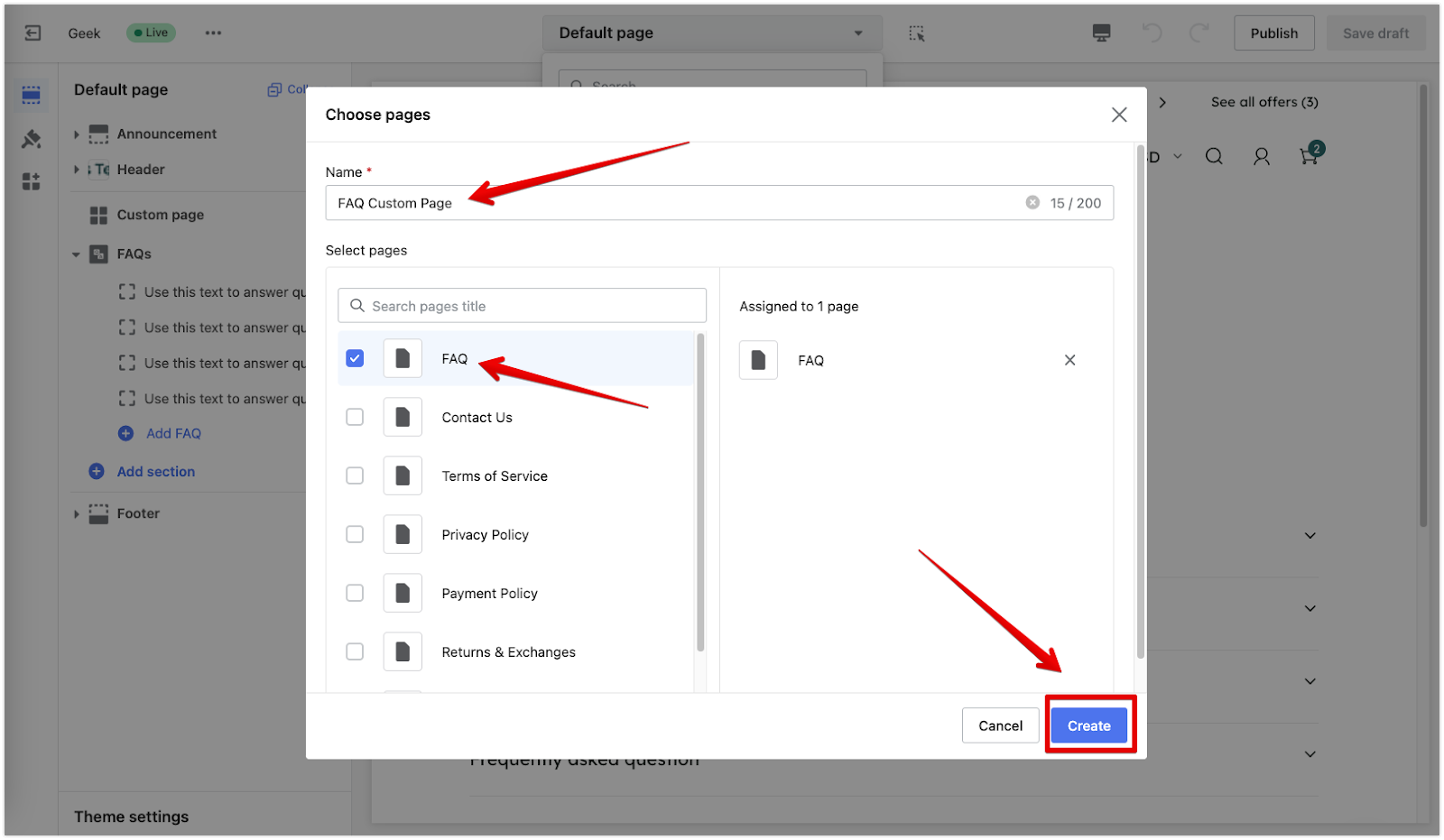 5. To add theme cards to your newly created Custom page, click on Add section. This will show you all the theme cards (which is also known as sections and blocks) available for you to use.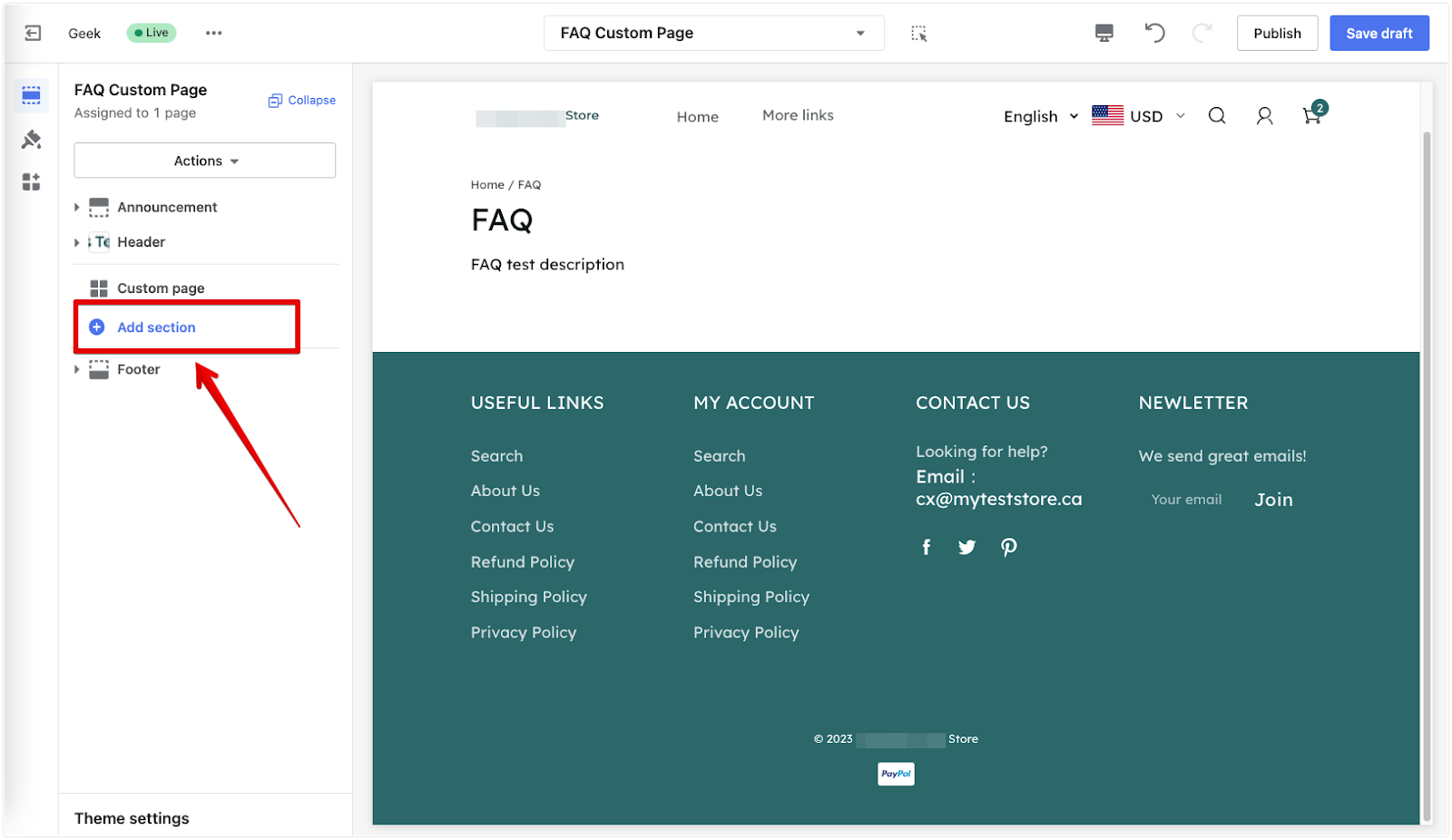 Tips
The theme provides a selection of built in theme cards that can be utilized to configure the page layout. To explore the full range of supported cards for the page, simply click on Add Section. This feature enables you to conveniently choose and incorporate the desired elements into the page design.
6. For illustration purposes, we are going to add an FAQ section to our custom page.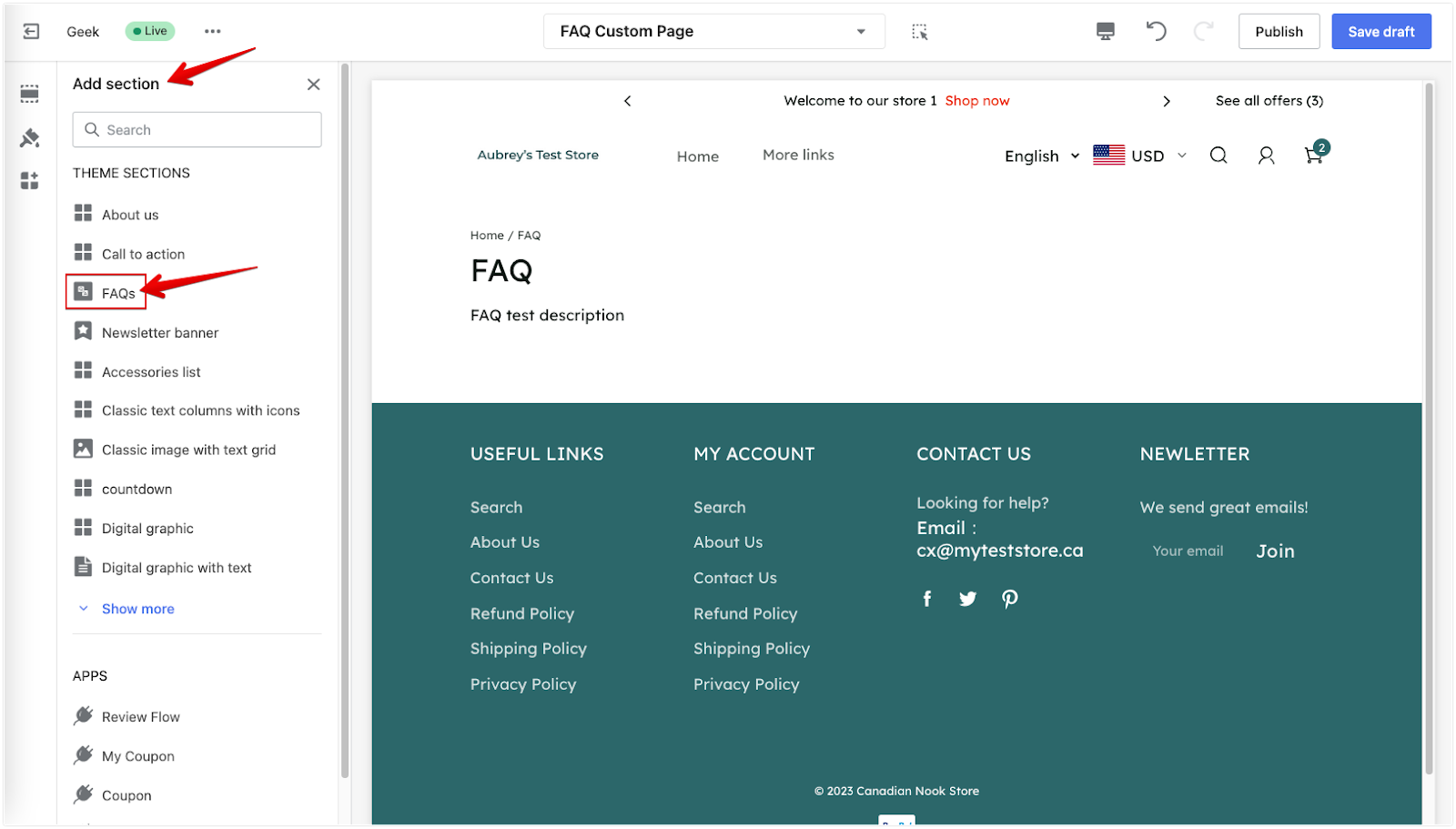 7. We can update each slot with specific questions.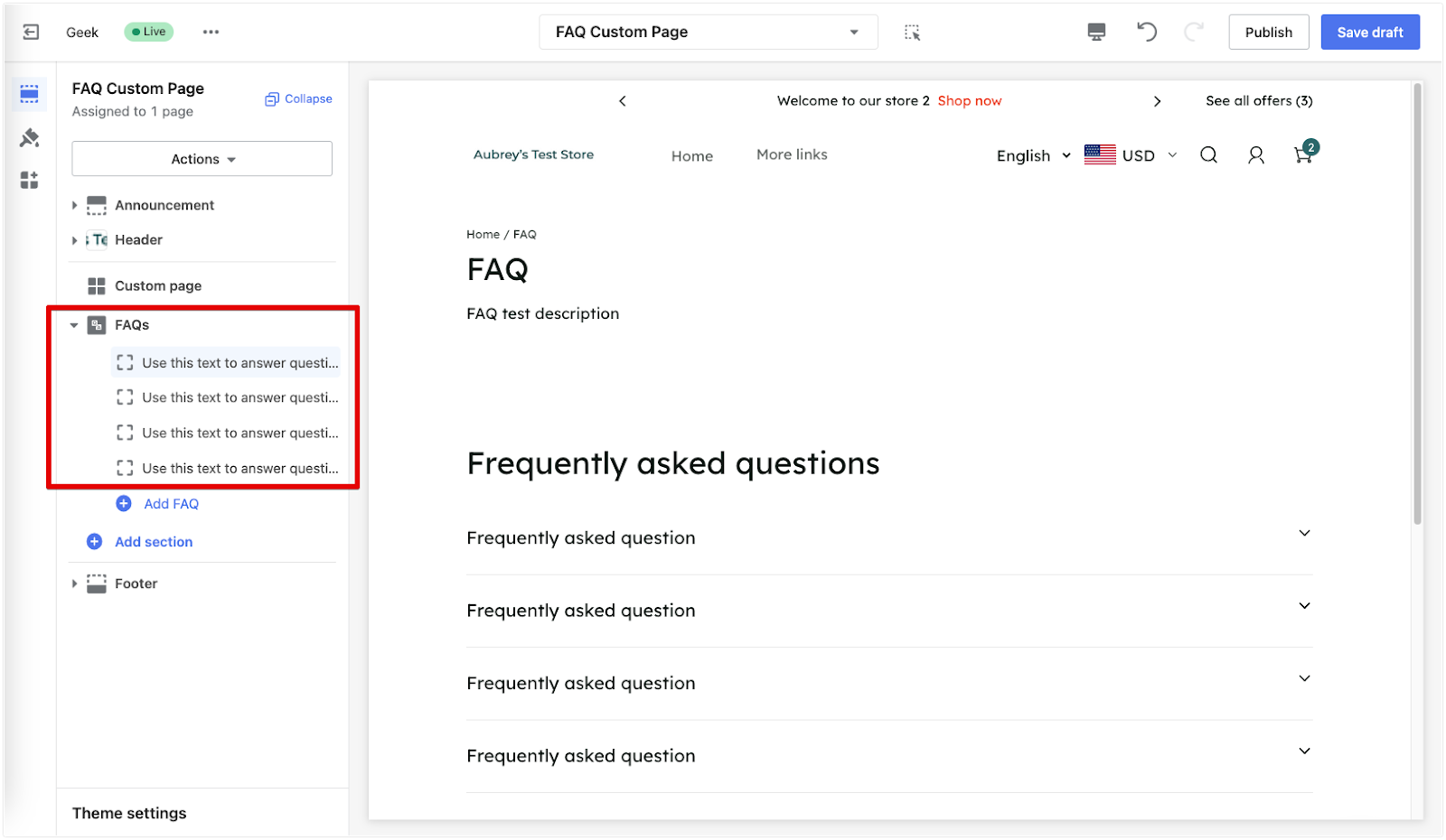 Updating your Collection page properties
To update your Custom page, simply click on the Actions dropdown menu. From there, you can view the assigned collections, add new collections, rename the page, duplicate it, or delete it.