The image and text section can be added to your theme as an effective way to greet your customers and showcase your product. A combination of photos and text enhances your brand awareness and increases customers' willingness to engage with your content.
This section is useful when:
You want to reinforce your product details by providing compelling text with vivid images.
You want to highlight your best products.
In this article, we will demonstrate how to add one of the image and text section - Large image with text box in Hero.
Note
The types of functions you can set up in the footer section may vary depending on what Shoplazza theme you use.
Creating a Large image with text box section
1. From your Shoplazza Admin, go to Online Store > Themes and click the Customize button.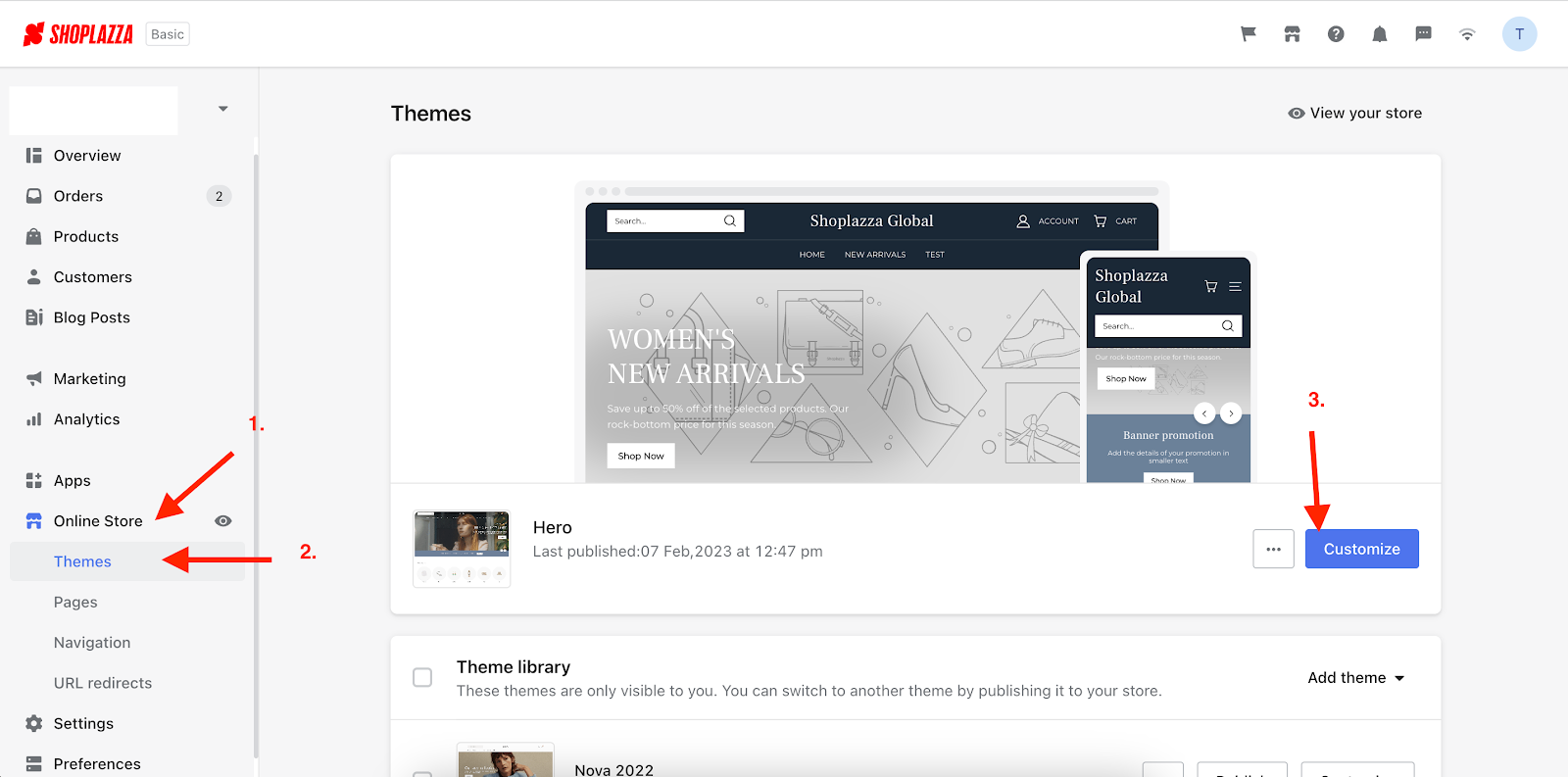 2. Click the Add section to see more available sections for this theme.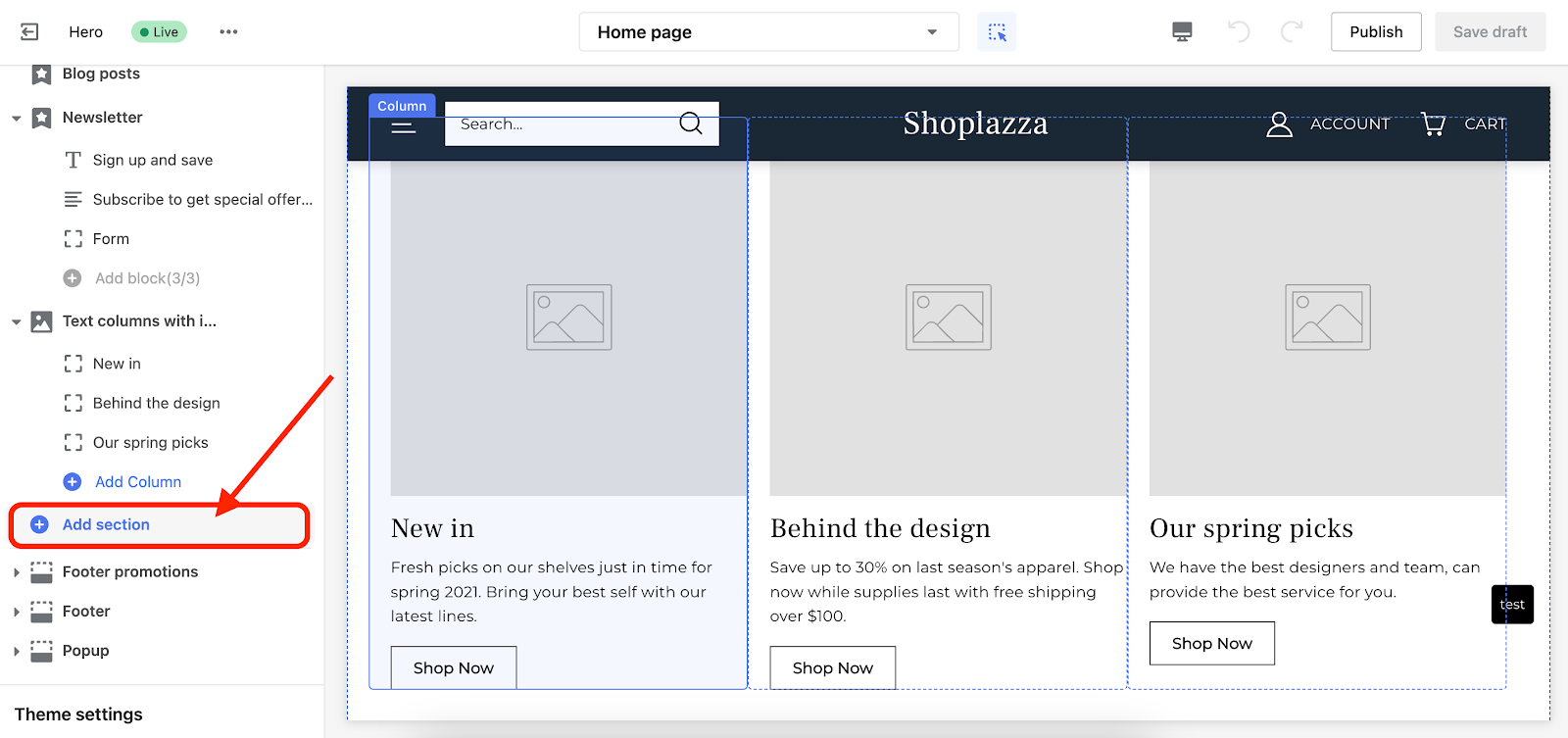 3. Under Theme Sections, add a Large image with text box to your theme and customize your configurations.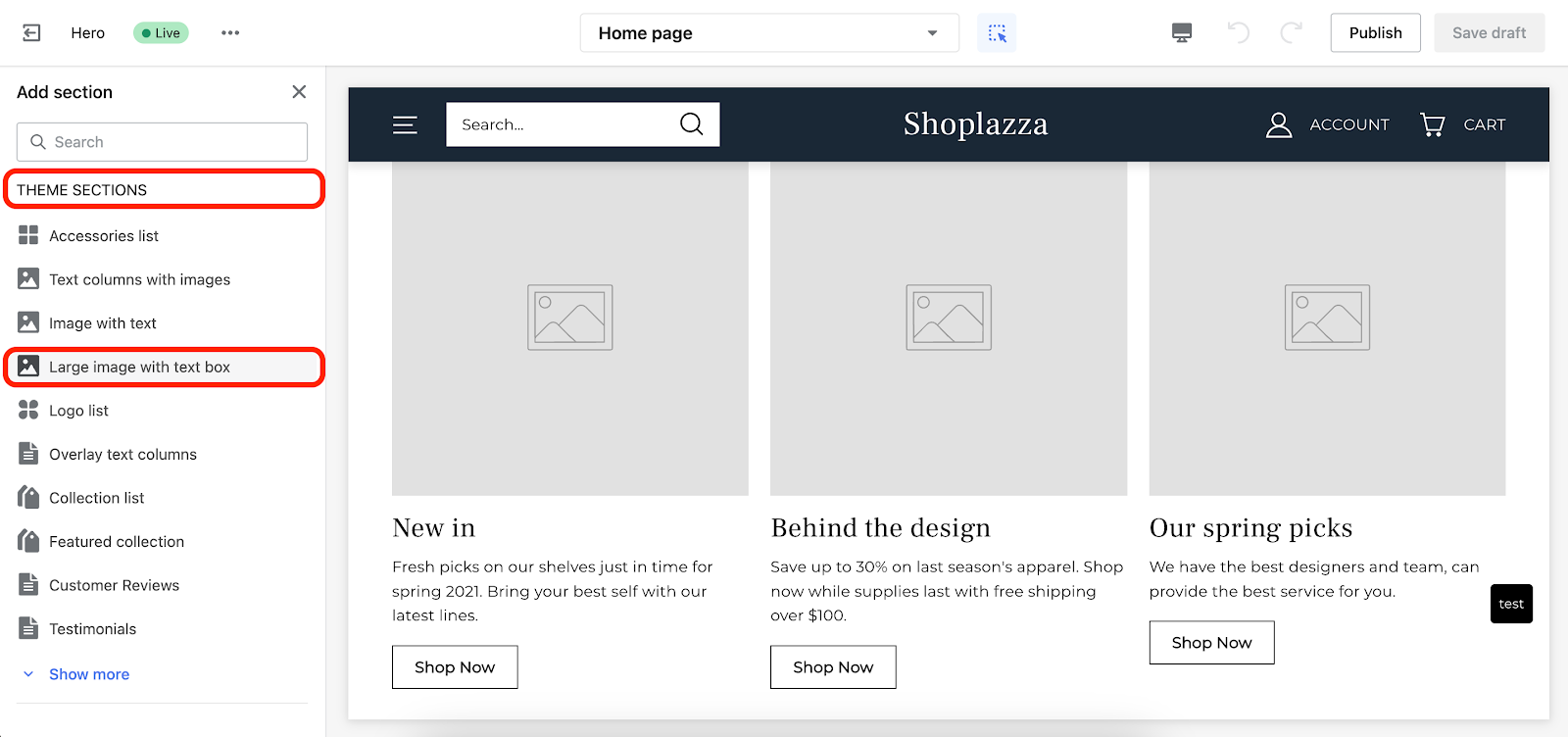 4. If you would like to reposition the Large image with text section, use the Drag indicator to place it anywhere on the layout.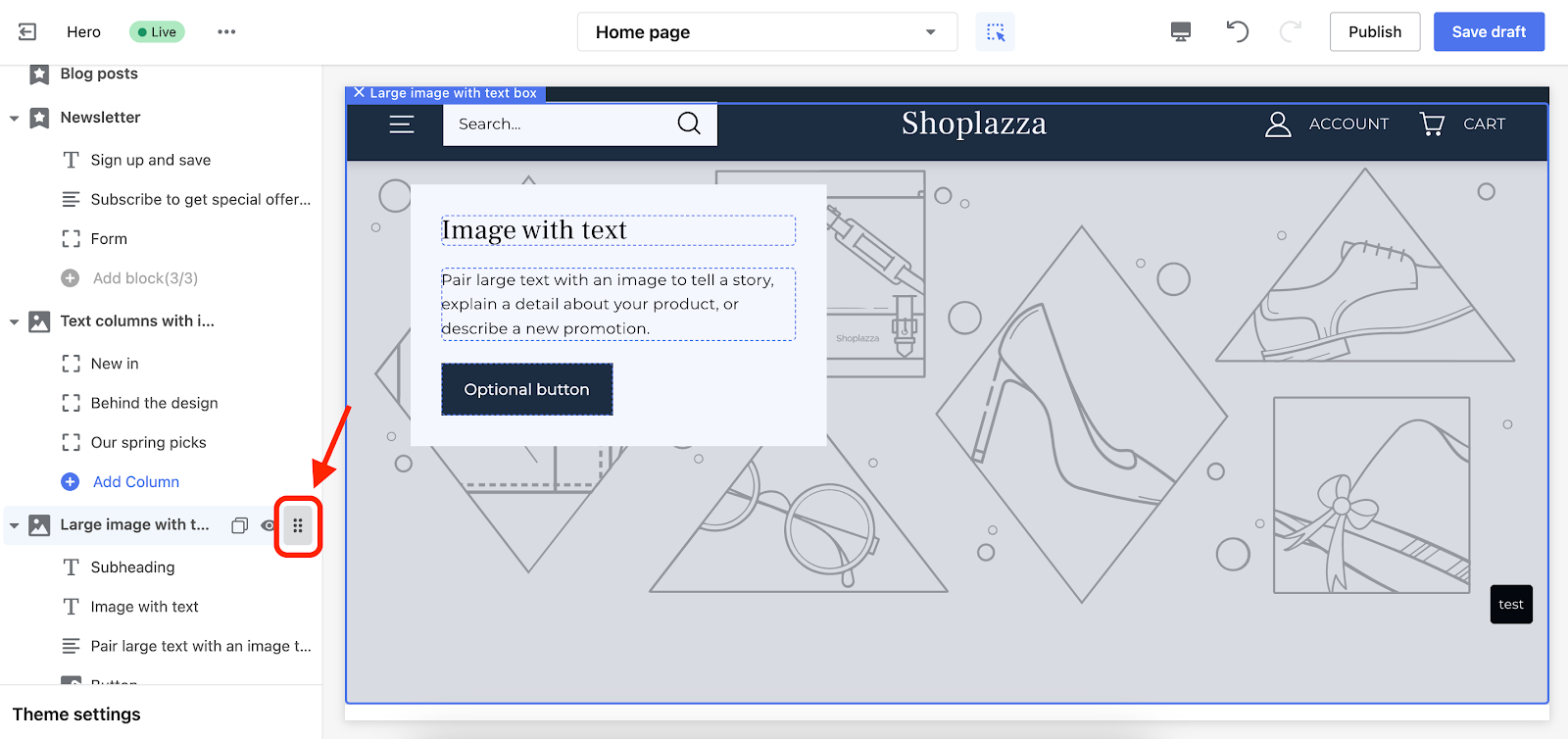 Images properties
1. Click the Large image with text box section to modify your settings.
2. Here, select images from the library as background cover.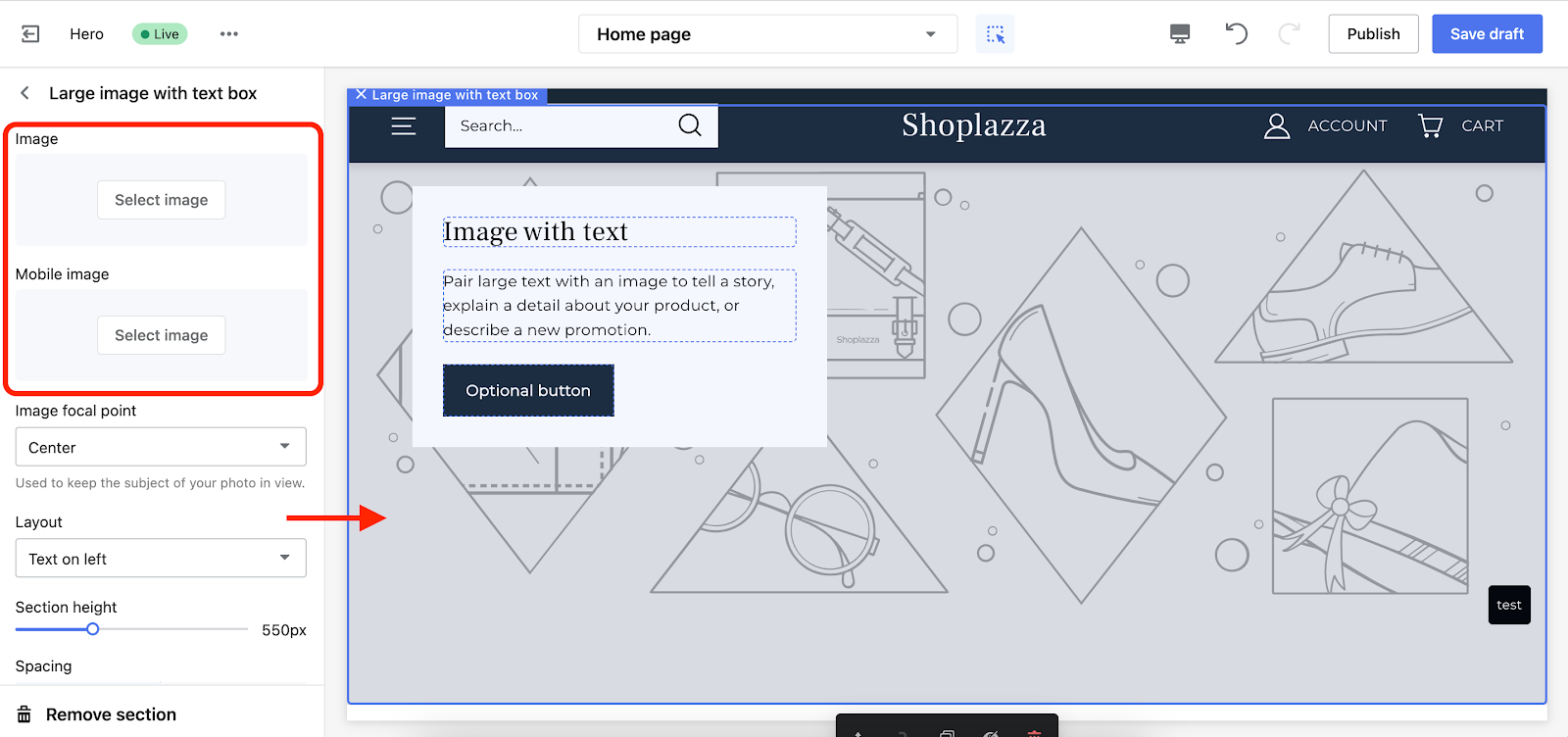 Note
To preview images on mobile, please refer to the preview icon on the top right.
3. Set a focal point to ensure that a key part of an image won't get cropped.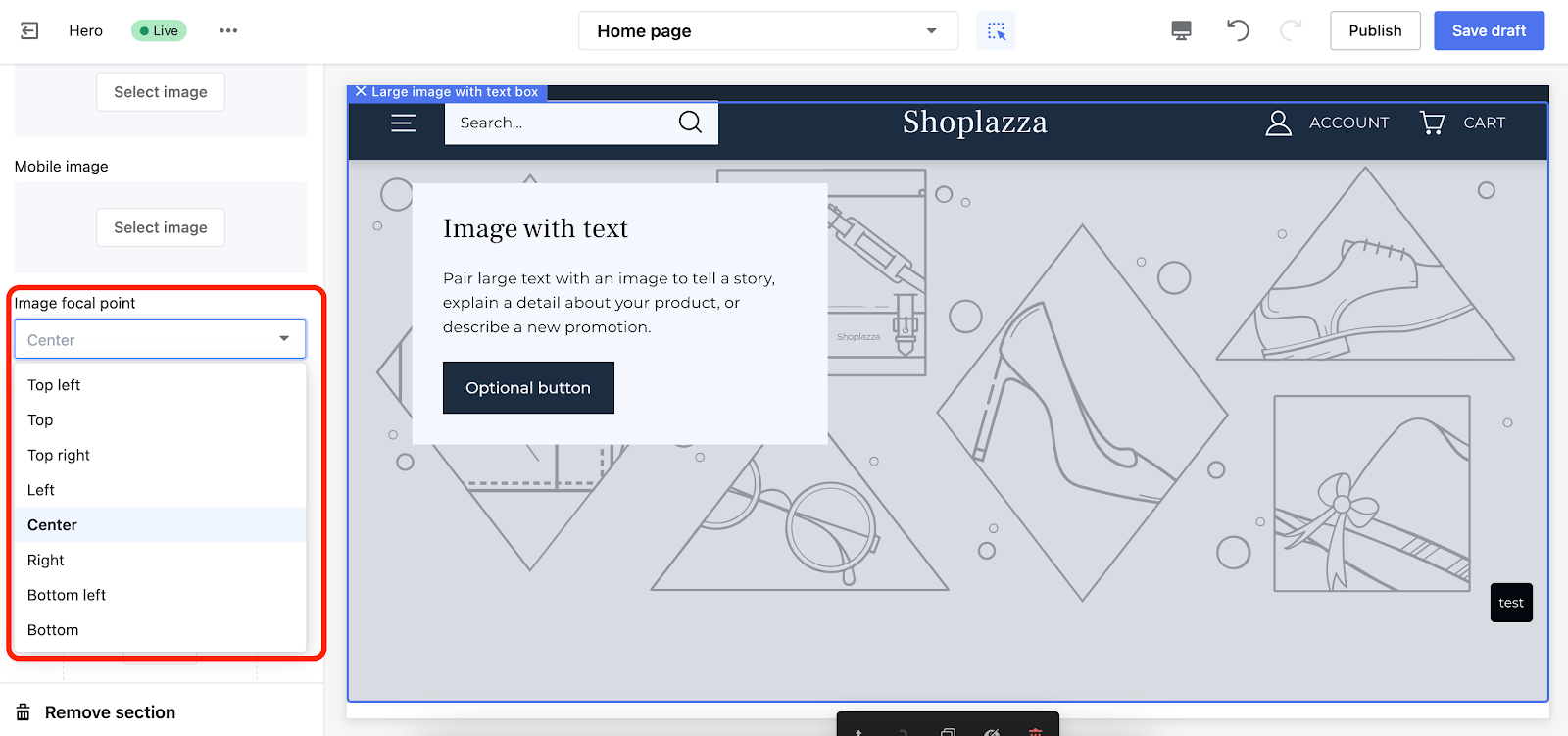 Layout
1. Use the drop-down layout menu to reposition your text box.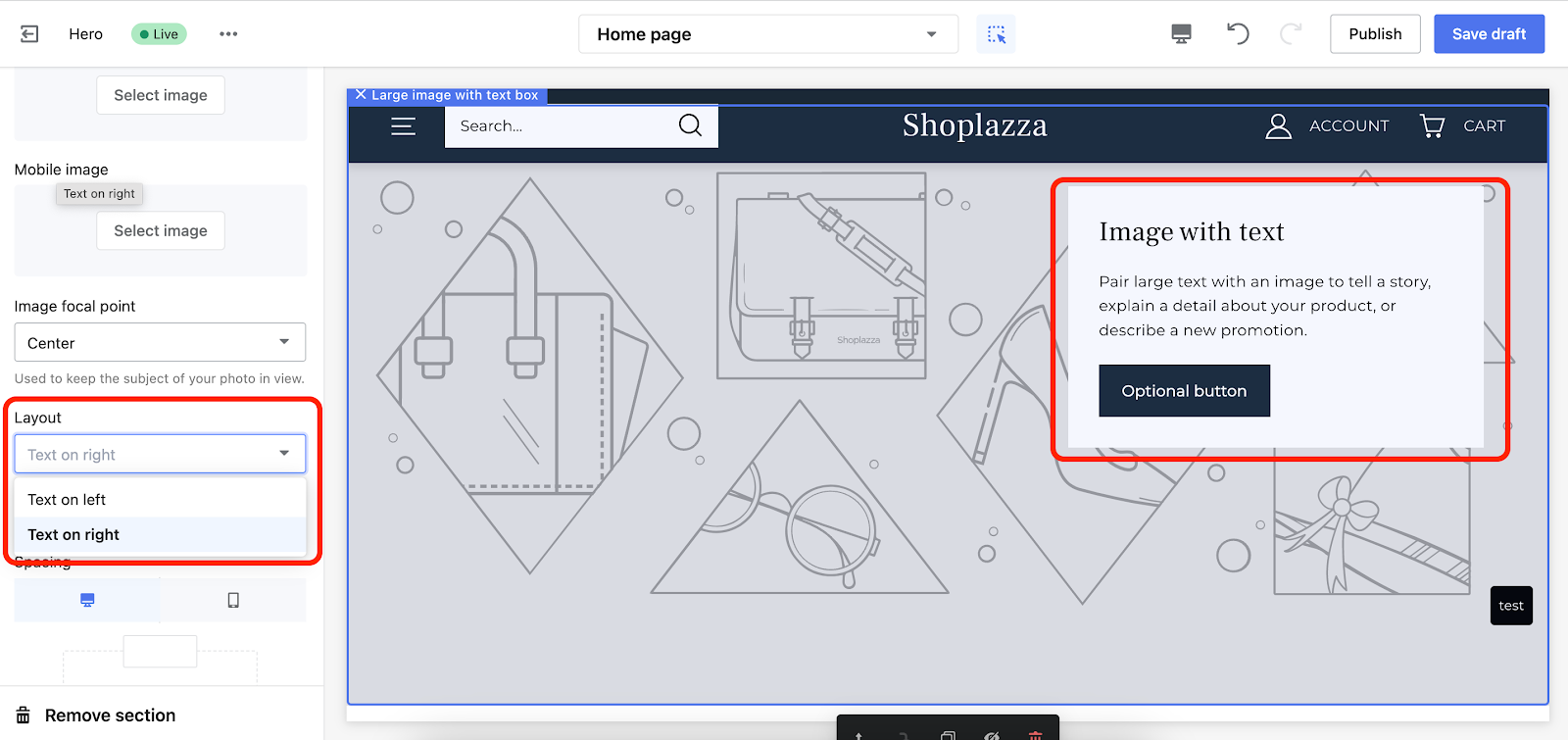 2. Use the Section height slider to adjust the height of this section.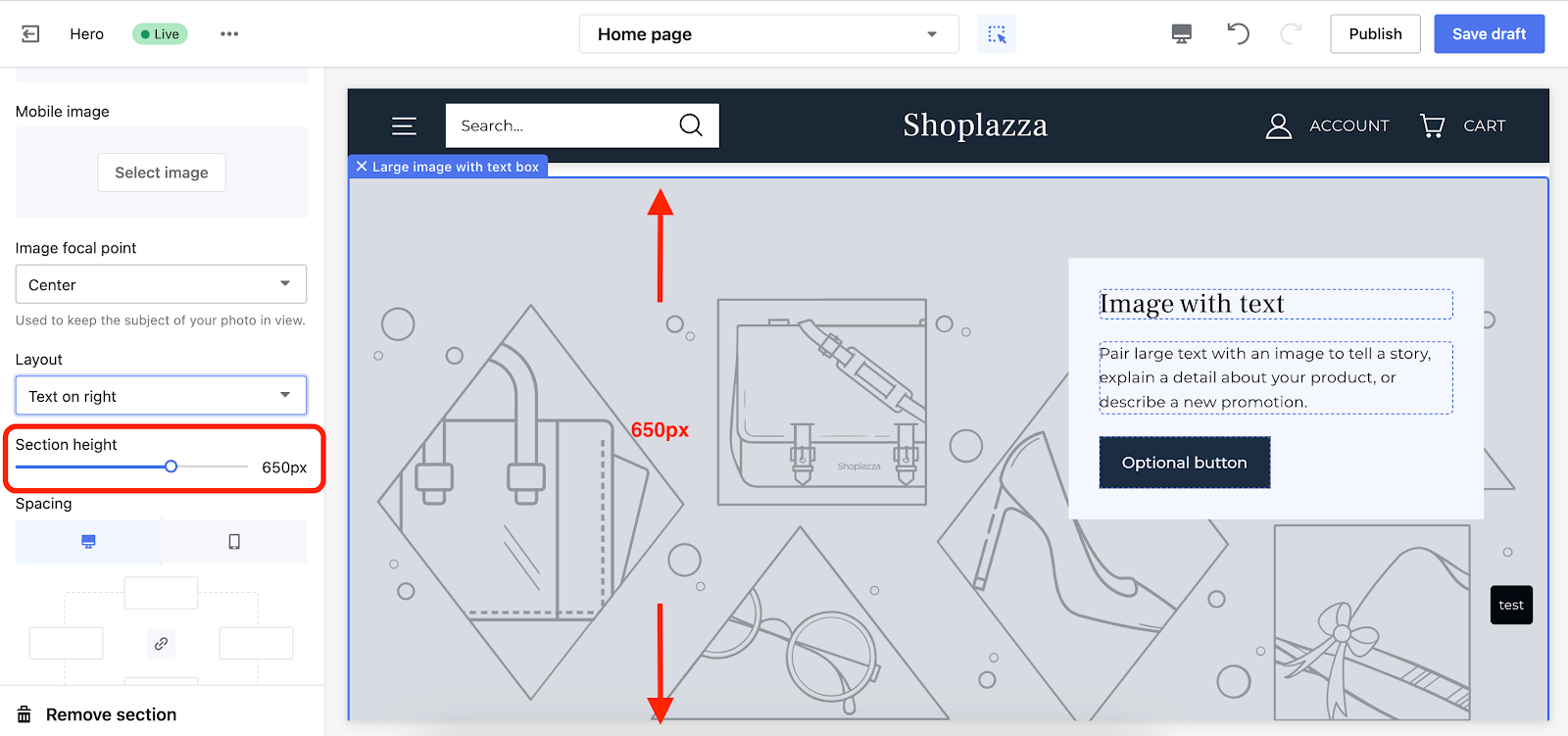 Section padding

1. The padding editor is used to generate extra space around the section you create. Activate the "linkage icon" and type a value (measured in pixels) in any of the 4 columns to add buffers around the section, or you may manually adjust each input by disabling the "linkage icon" in the centered area.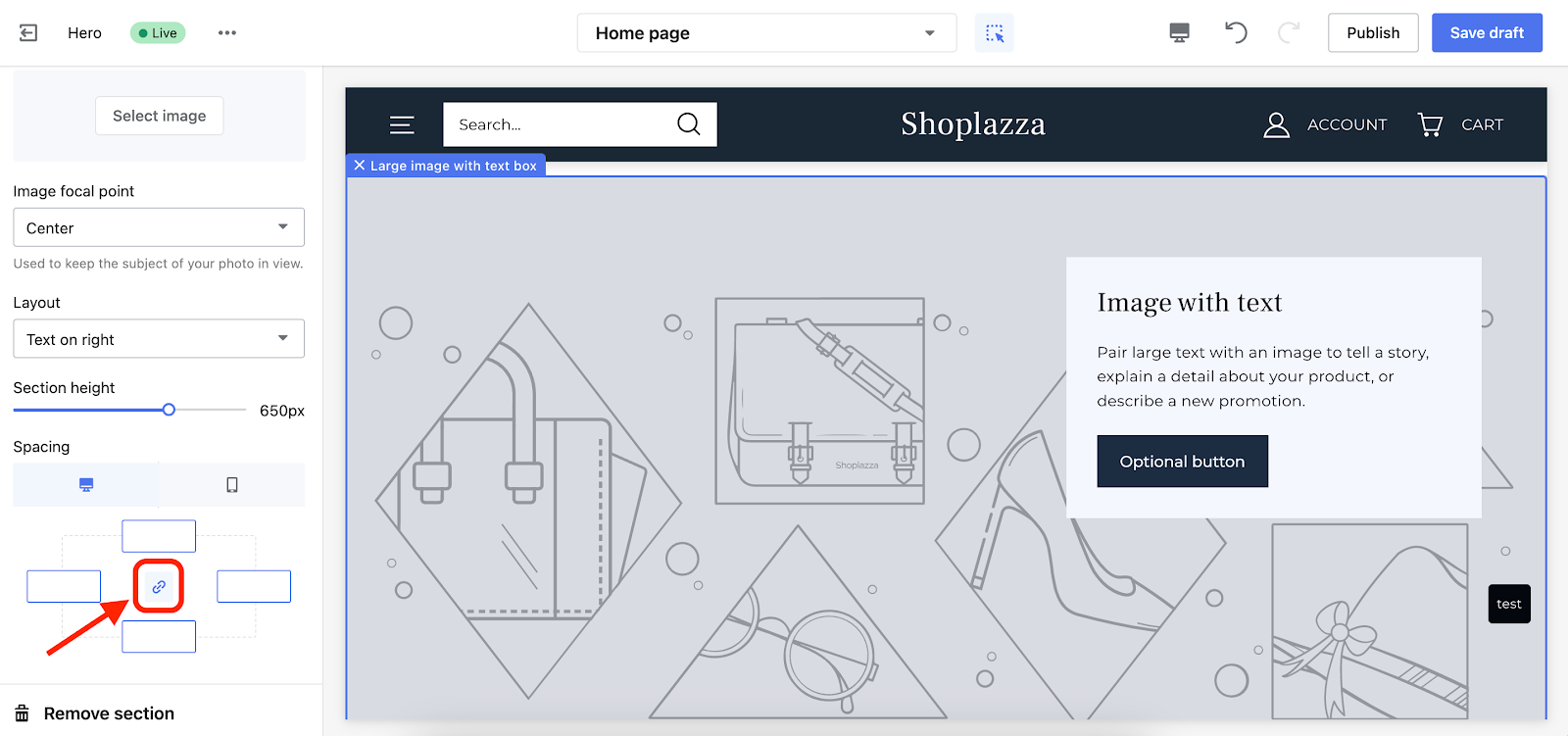 2. The screenshot below is an example of using 100px spacing on each side.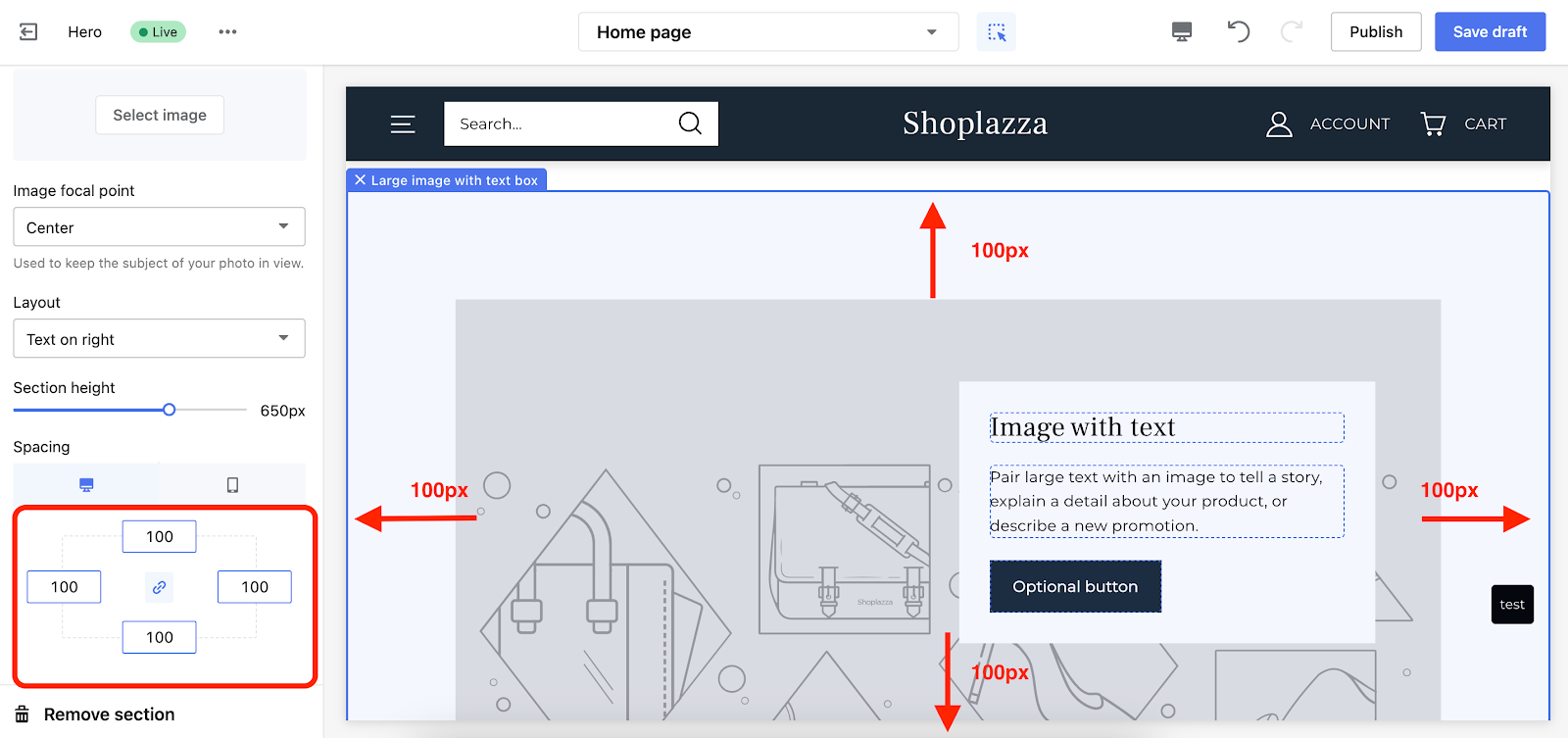 3. Here, you can select to preview on desktop or mobile.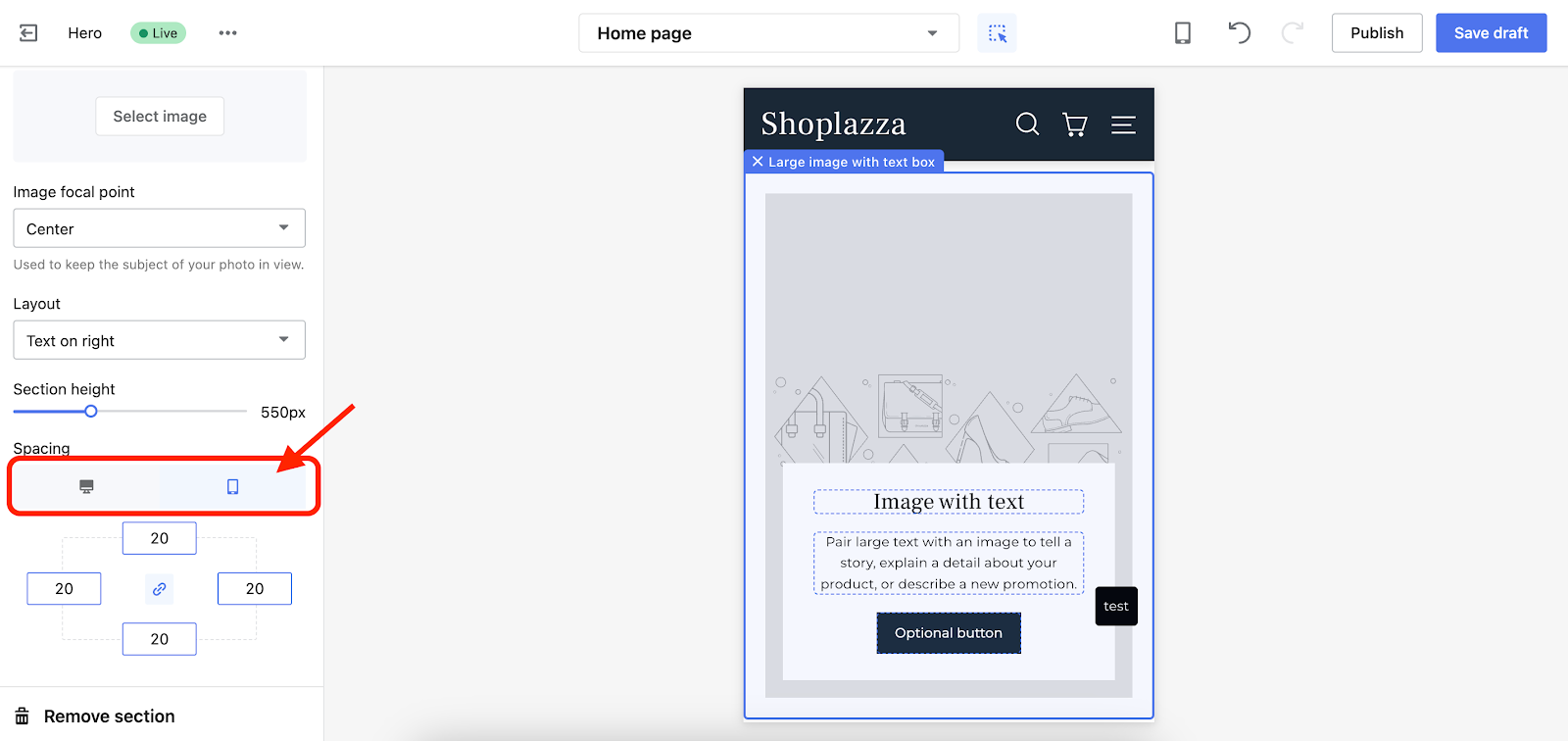 Heading & Text
1. Refer back to the main page, and edit your heading and text body separately for this section.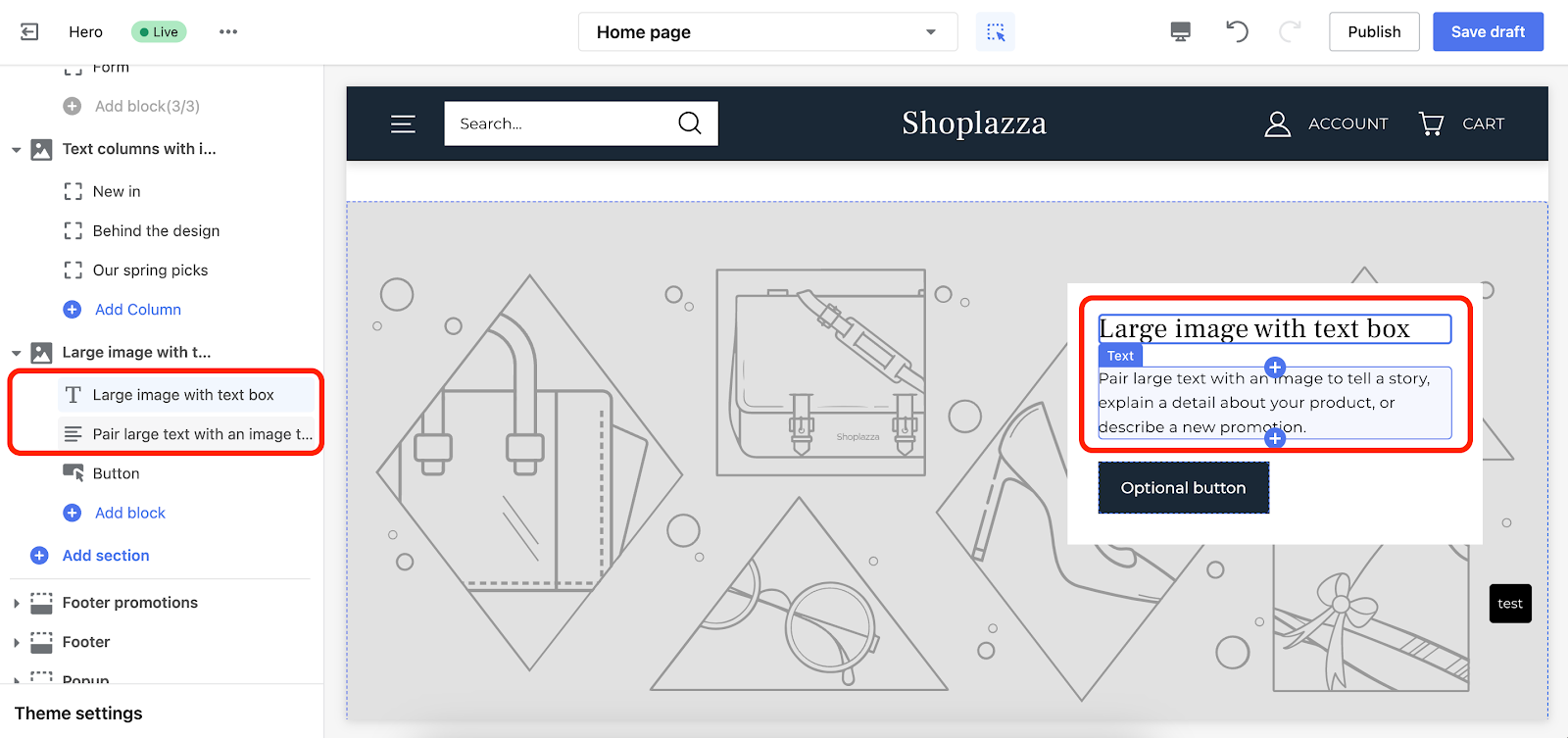 Buttons
1. Create a name for this button and redirect traffic to any listed pages in the drop-down menu.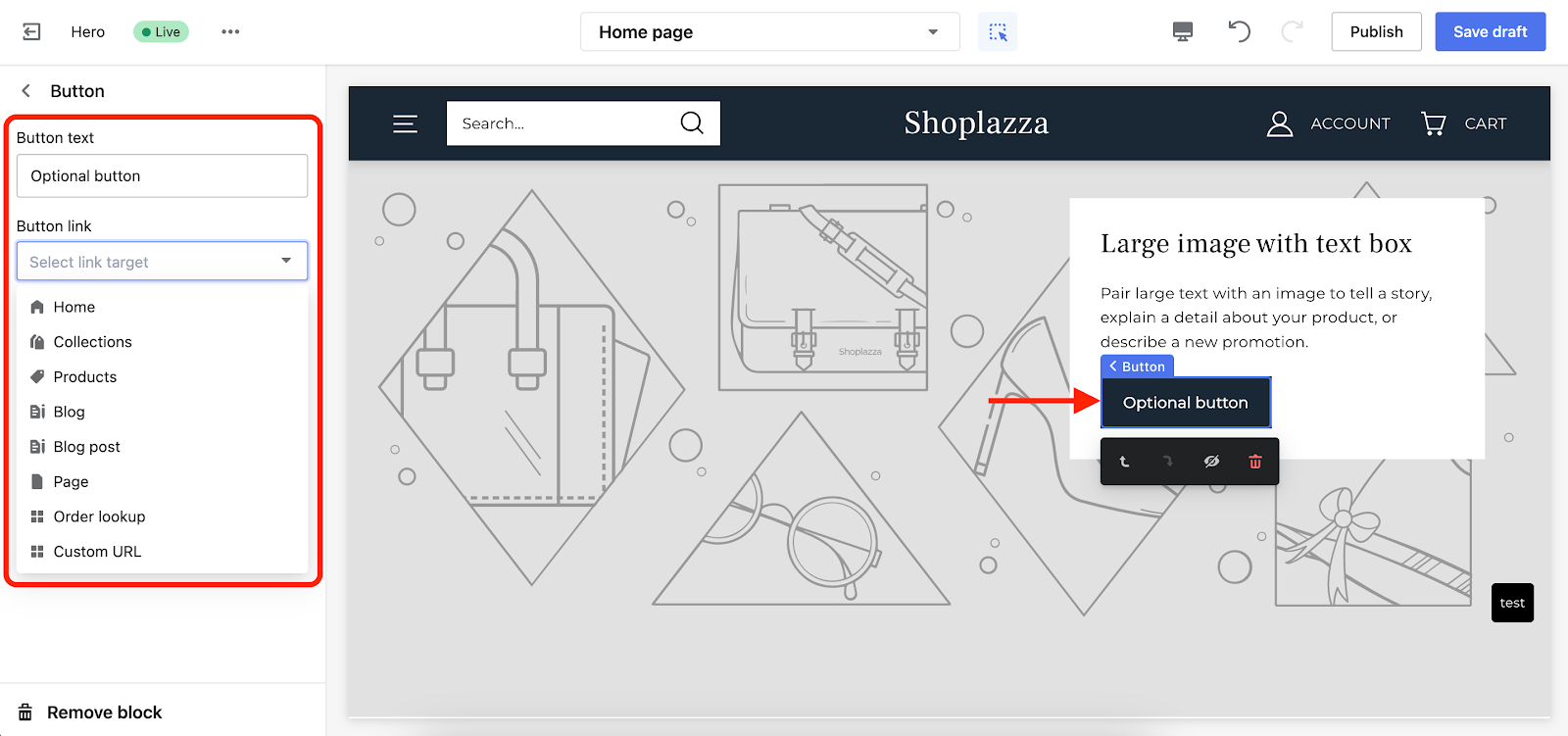 Pairing images with text can help viewers understand the message better. Visual aids can provide a better explanation of complex concepts and make it easier for your customers to grasp the meaning of the text.
Related topics