Follow the steps to use the coupon code when paying for your subscription fee
1. Go to Settings > Plan and billing in your Shoplazza Admin and enter the plan management page.
2. In the Purchased plans section, confirm your current plan, click Renew in advance or Upgrade now.
3. Confirm the subscription type and input the coupon code in the typing box after entering the payment page. Click Apply and the total price of the bill will be changed.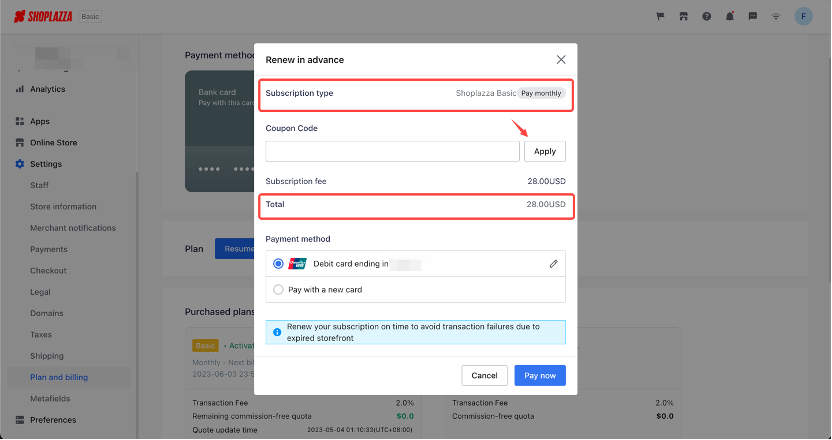 4. After confirming the subscription type and total price, you can select the payment method and click Pay Now to finish the whole payment process.
Note
When the coupon code is incorrect, an error message will be reported. Please contact your account manager to confirm the validity of the coupon code.
Simply clicking on the button Apply without making any payments does not affect the validity of the code , and the coupon code will expire after the bill is paid.
The coupon code supports up to 16 characters.