When it comes to managing an online store, SEO can be your secret weapon. It's not just about keywords; it's about making your Shoplazza store more visible on the web. Among the many elements of SEO, one of the most important is the SEO title – the title that is displayed on your webpage.
The SEO title is important because it has a direct impact on your store's search engine rankings, which in turn affects how much traffic you get. A compelling SEO title can draw more visitors to your store, boost your brand awareness, and increase your exposure online.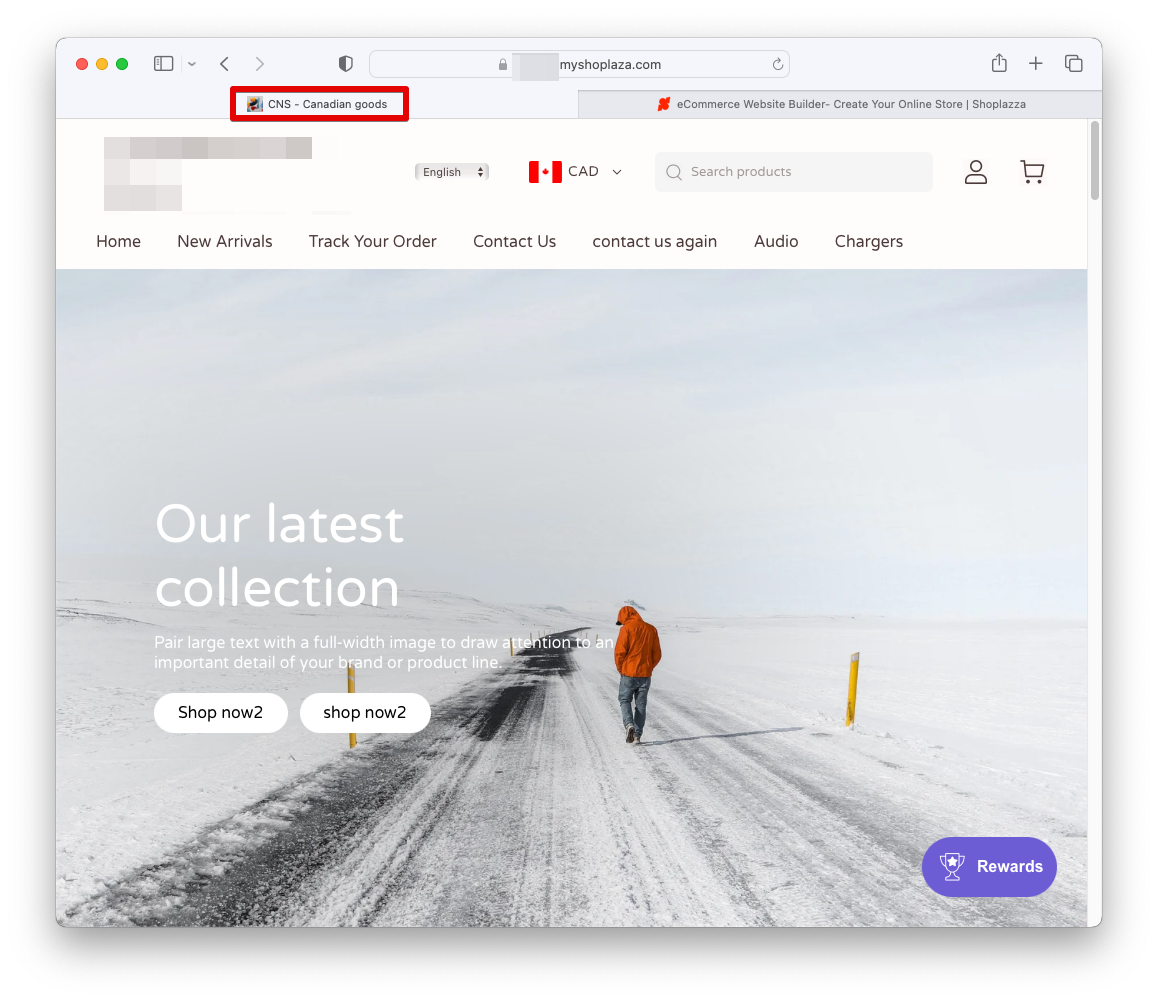 Here's a straightforward guide on how to set an effective SEO title using SEO optimization tool plugins in your Shoplazza store.
1. Start by logging into your Shoplazza Admin > Apps and click on the "Visit App Store" button.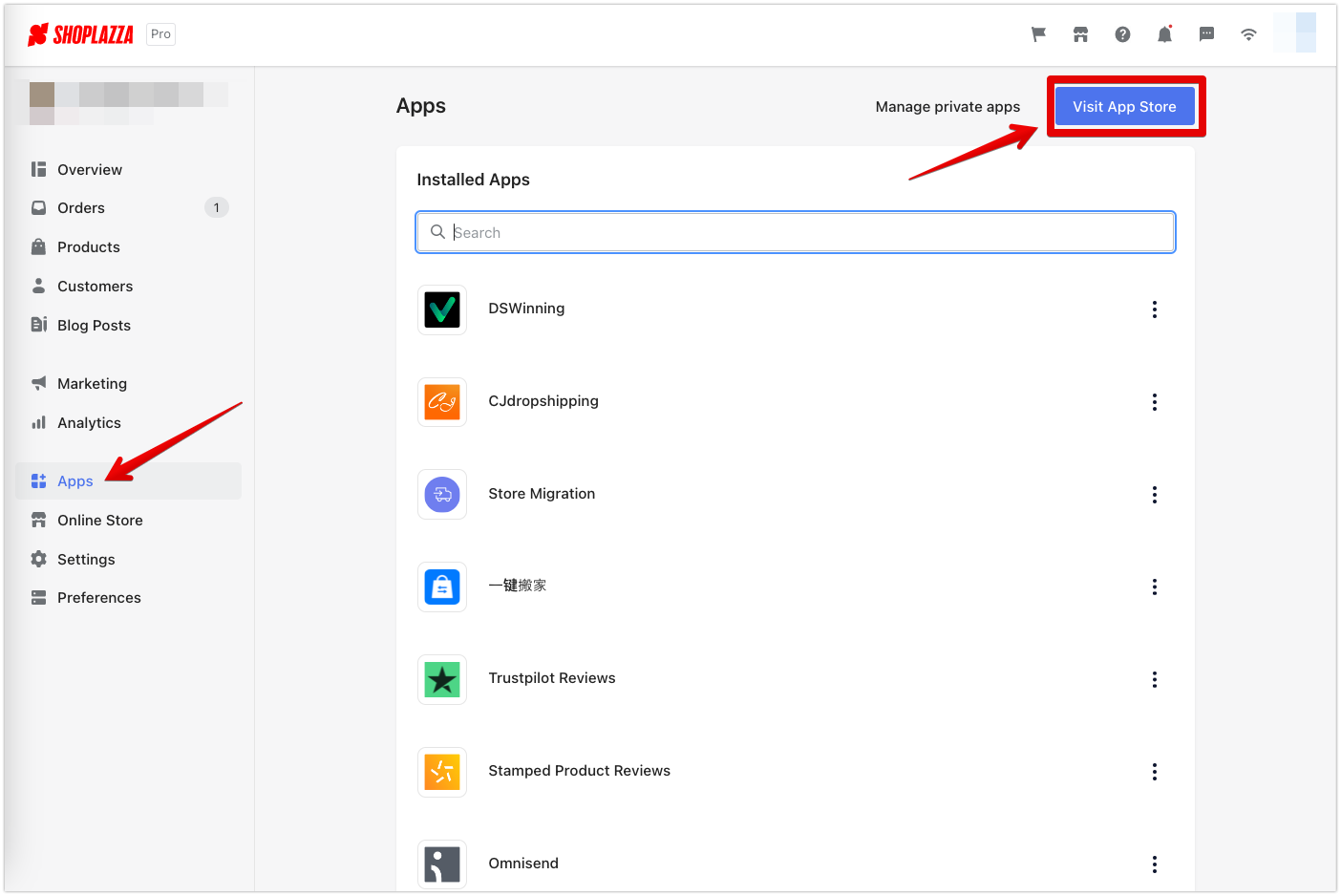 2. In the App Store, enter 'SEO Optimizer' into the search bar. After you've input the app name, tap on the 'Search' button. When the app appears, tap on it. Then, choose the store you wish to add the plugin to and finalize the process by tapping 'Add app'.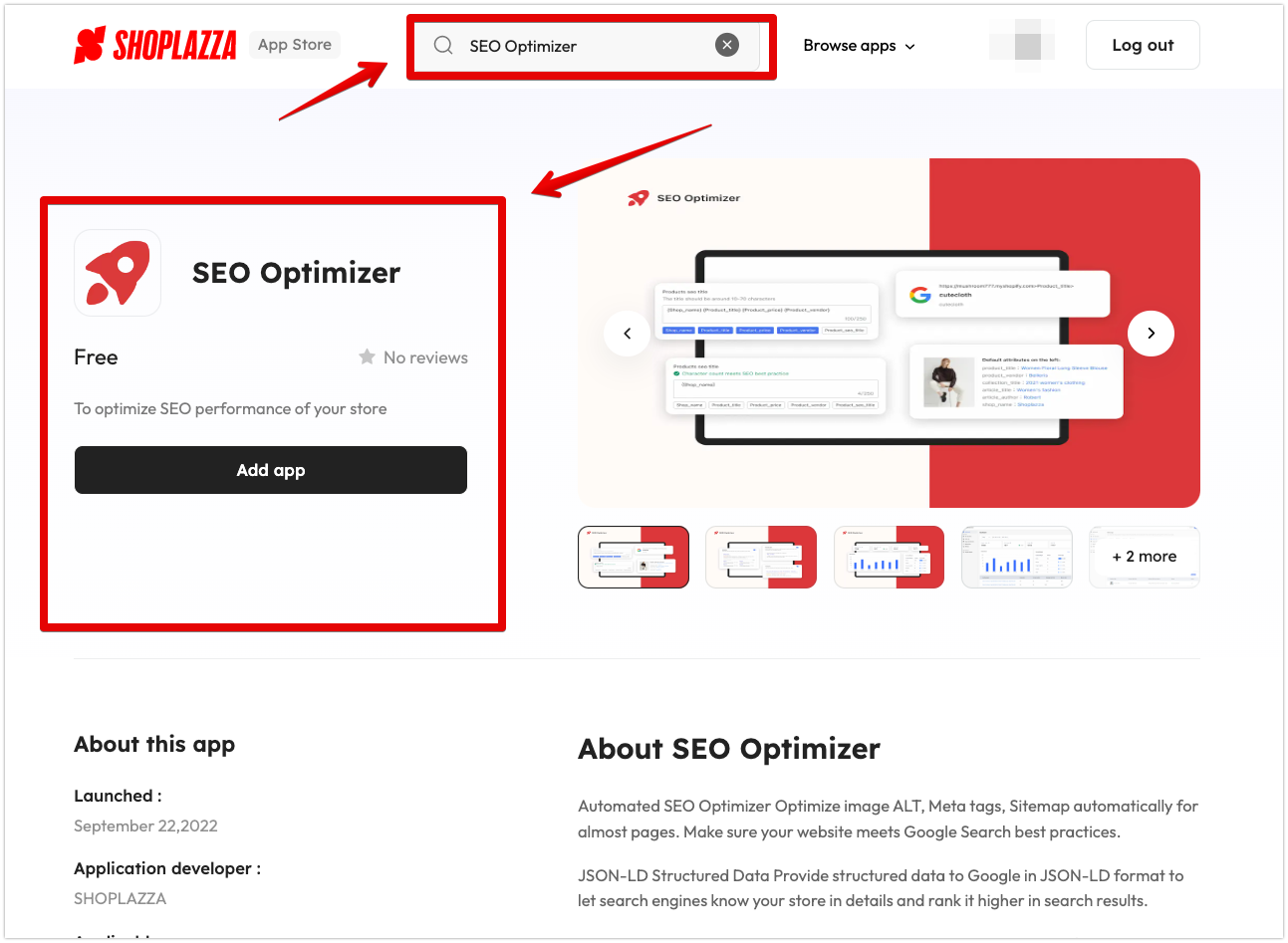 3. After adding the app, you'll be redirected to a new window. Here, you'll need to tap the 'Install App' button to proceed.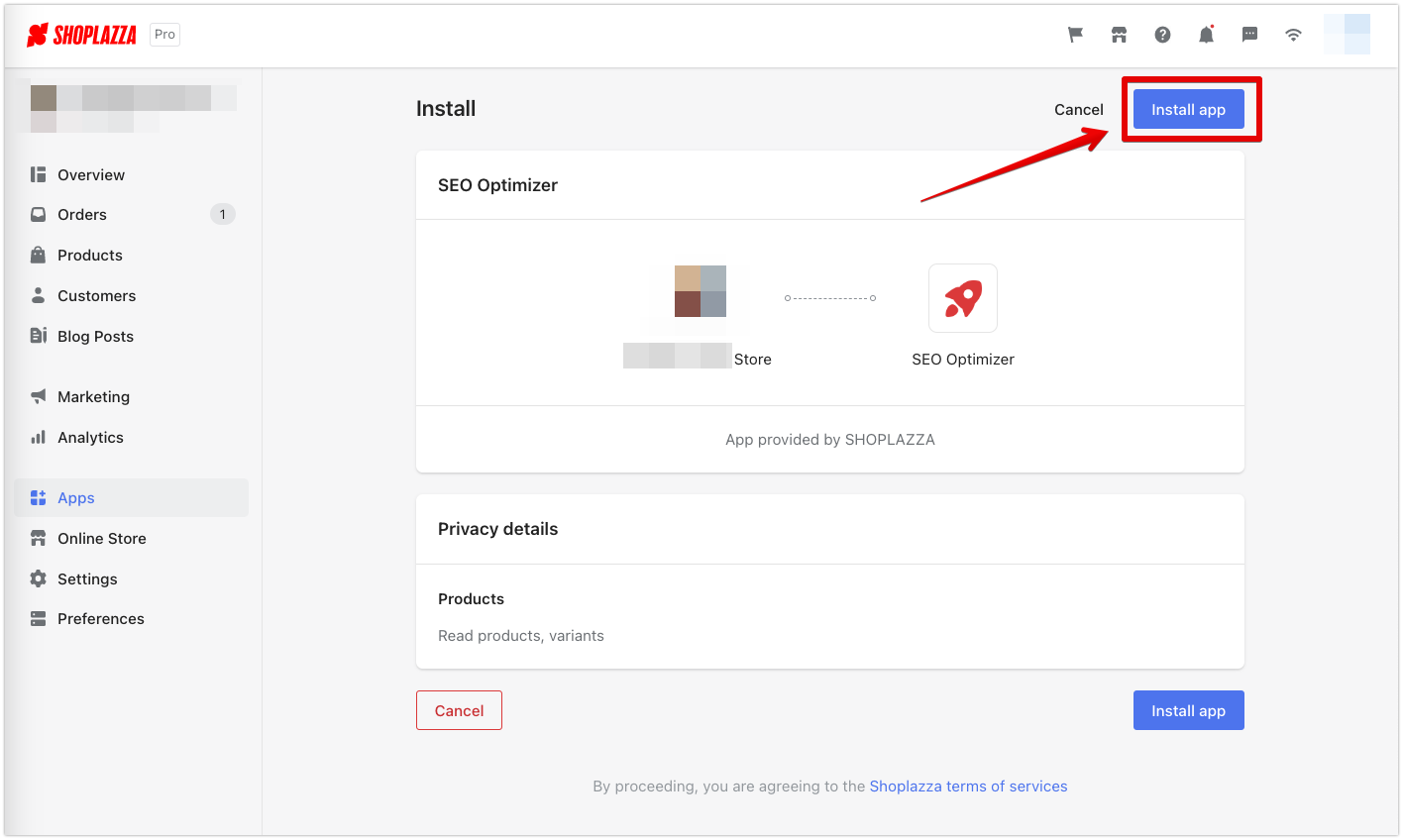 4. Once the app is installed in your store, click on "Meta tags". Under the Homepage SEO title section, enter the title of your store and click "Save" when finished.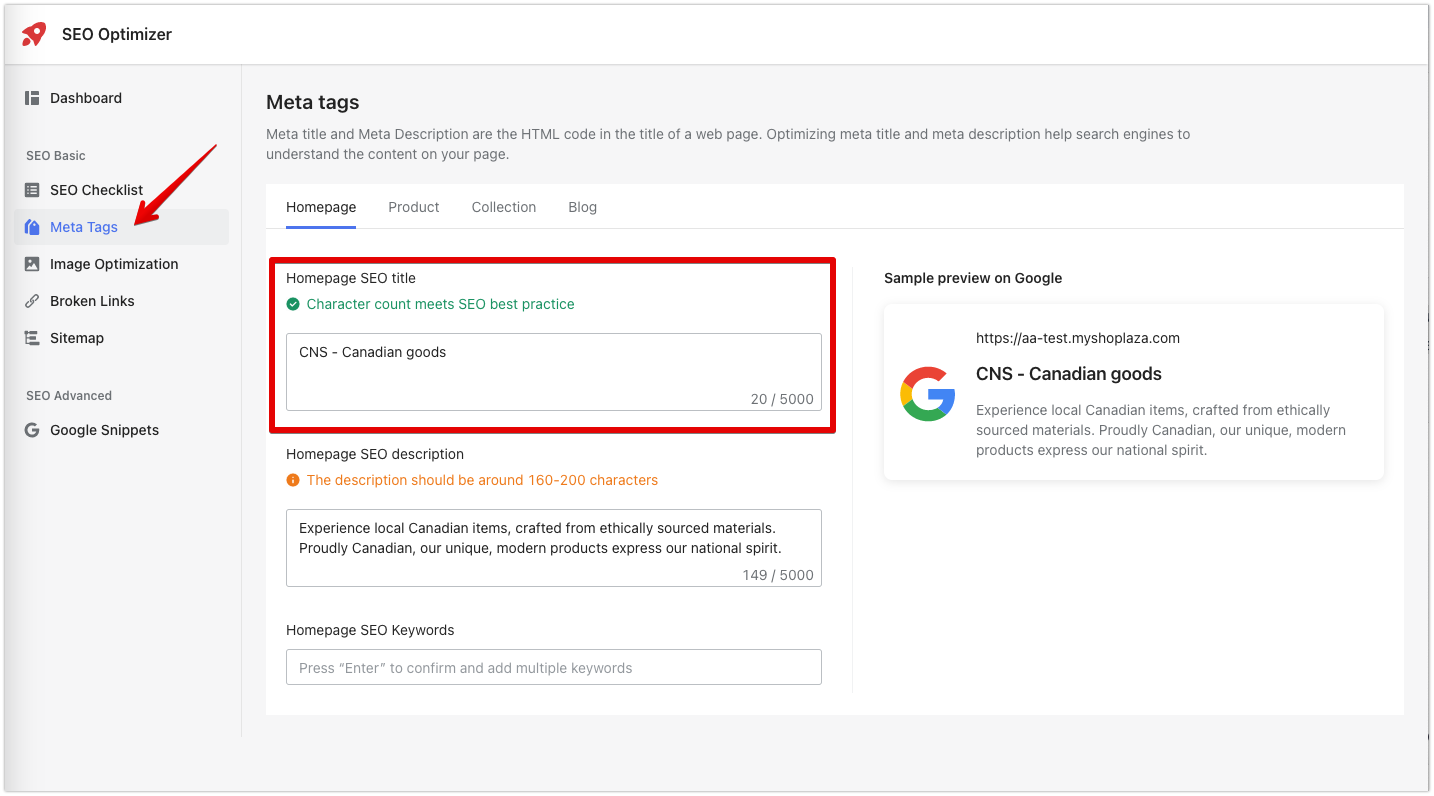 5. After a few moments, reload your store's homepage. Congratulations! Your SEO title should be visible!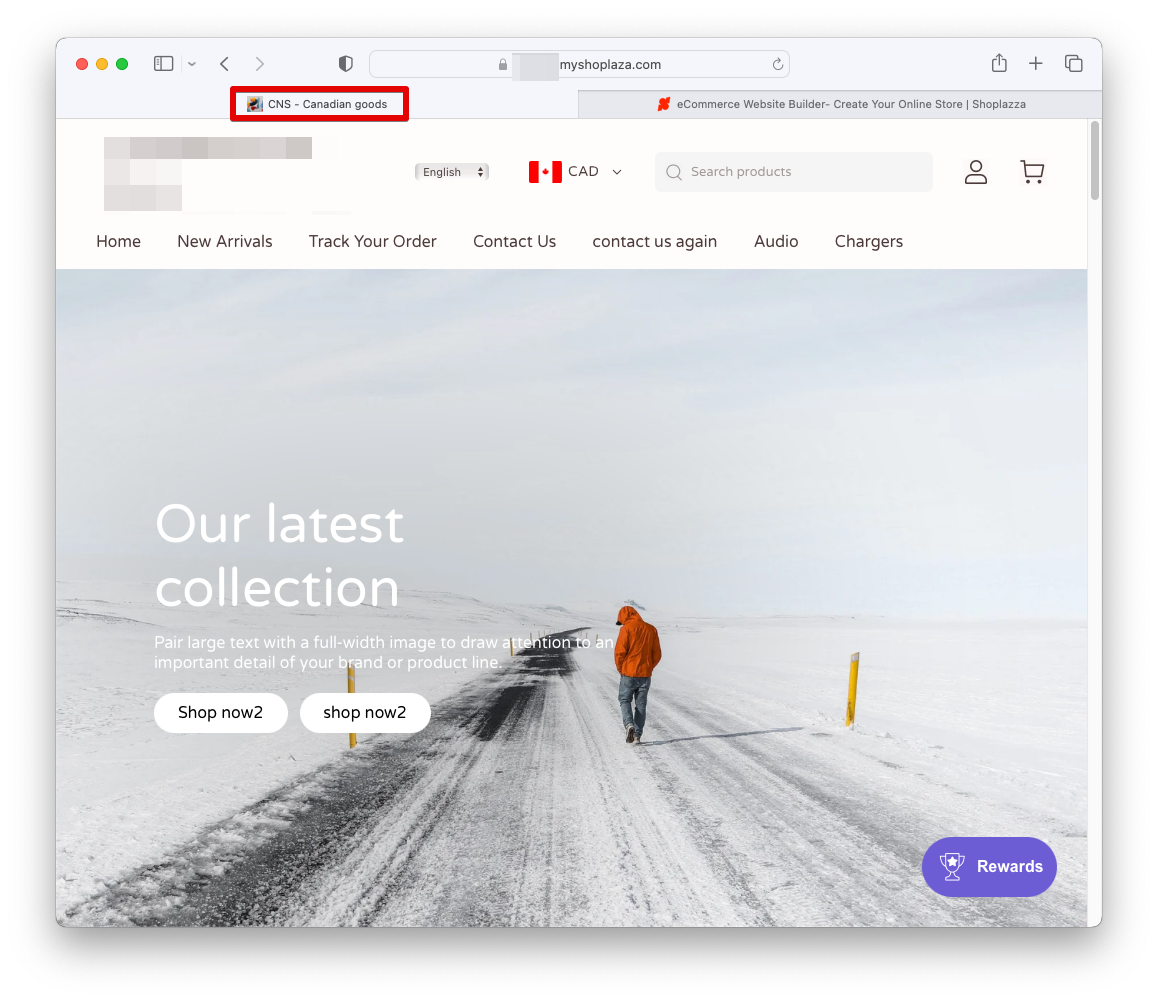 Remember, the SEO optimization tool isn't just for your homepage. You can also use it to create engaging and effective SEO titles for individual products, albums, and even blog pages. Utilize this tool to its full potential and watch your web traffic improve.