Instead of creating a store that caters to the vast majority, many upstarts start a business with a niche store or narrow it down to a "flagship" product to allow more attention to detail and help you laser-focus on what your potential market is. This also helps develop scarcity since it is unlikely your customers will be able to find similar products elsewhere.
This section is useful when:
You want to focus on a single product or develop a niche store.
You want to maximize SEO potential with only keywords related to a single product or a smaller line.
Creating a single product section
1. Navigate to your Online store in Shoplazza Admin > Themes > in Theme library, click Add theme from the top right to create a new Hero theme. If you are already using the Hero theme, click the Customize button.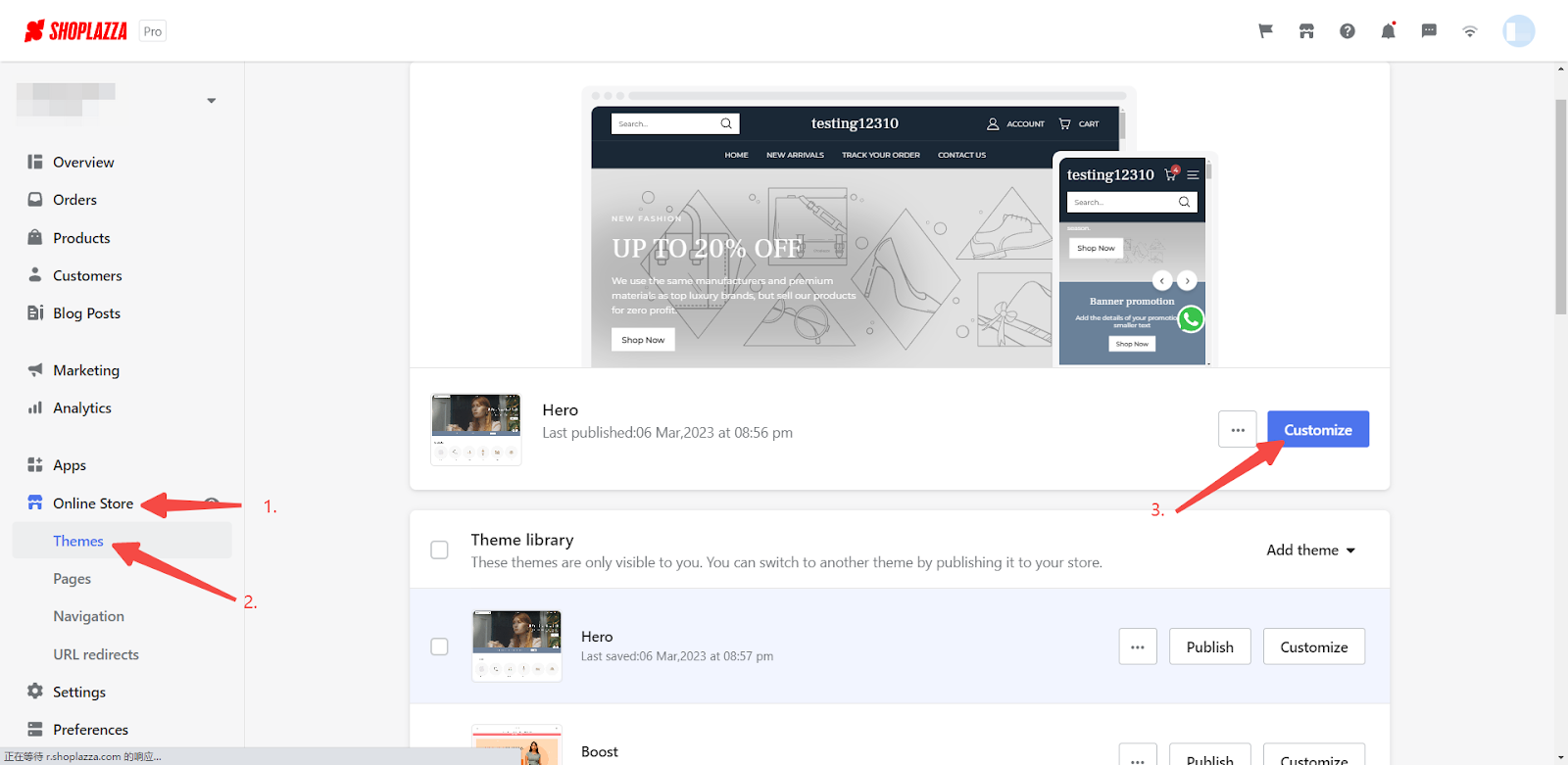 2. In the default Hero template, click Add section to find the "Single product" section and configure your settings.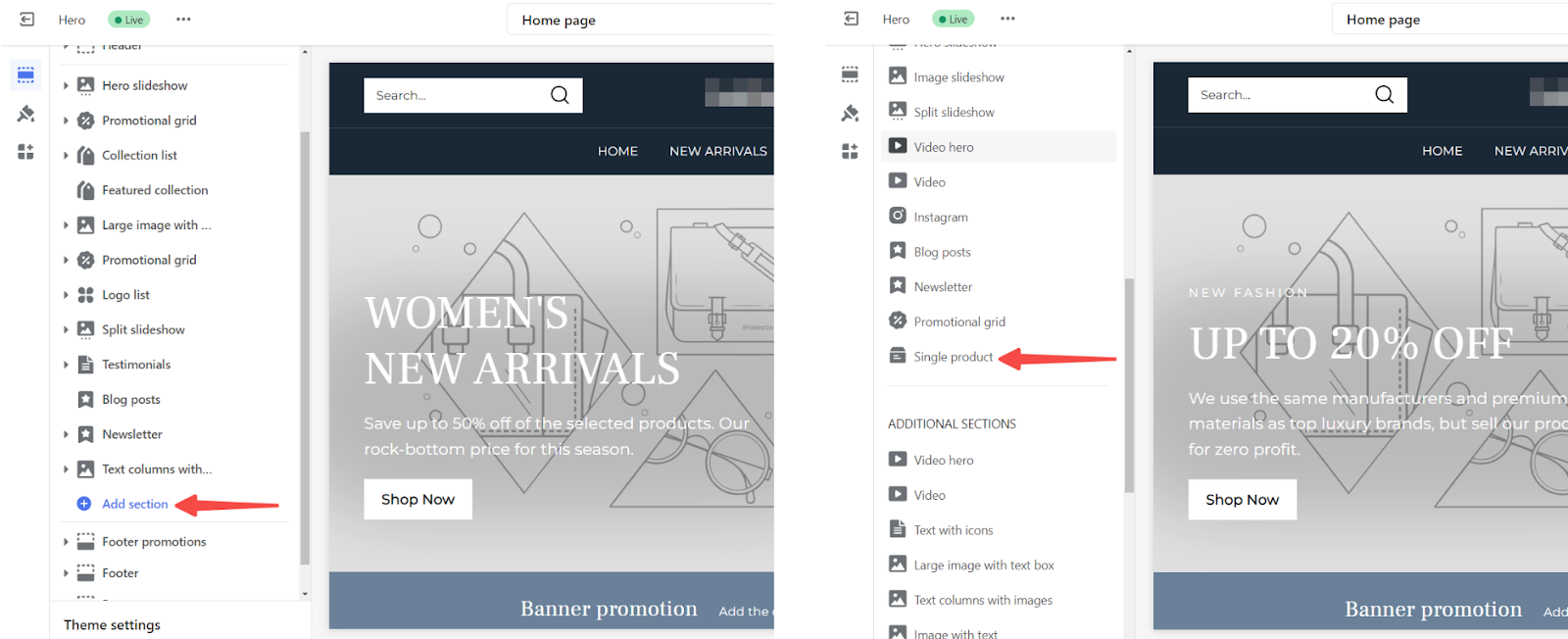 3. If you would like to reposition the Single product section, use the Drag indicator to place it anywhere on the layout.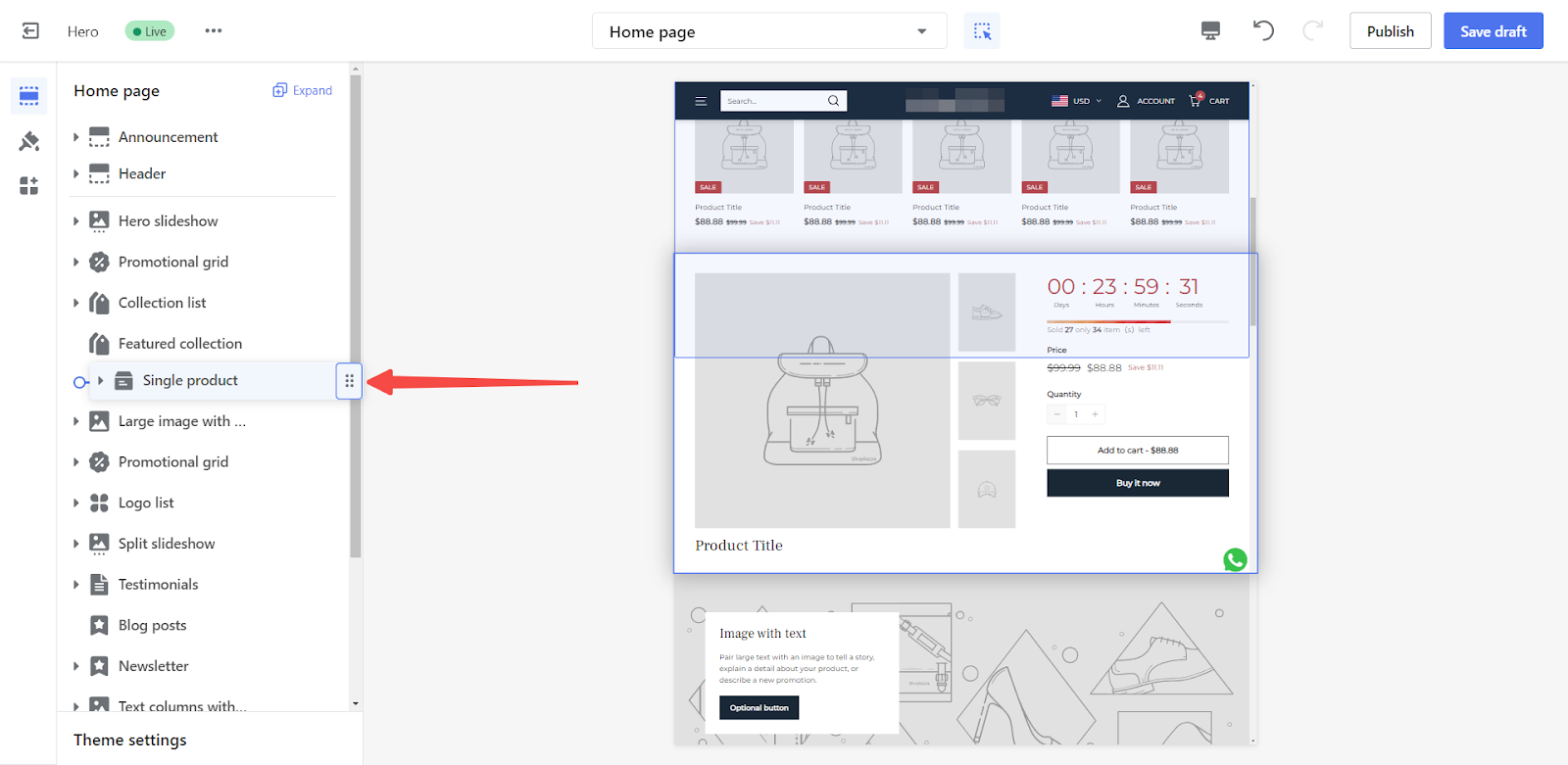 4. Clicking the section title will allow you to further adjust the properties of this section.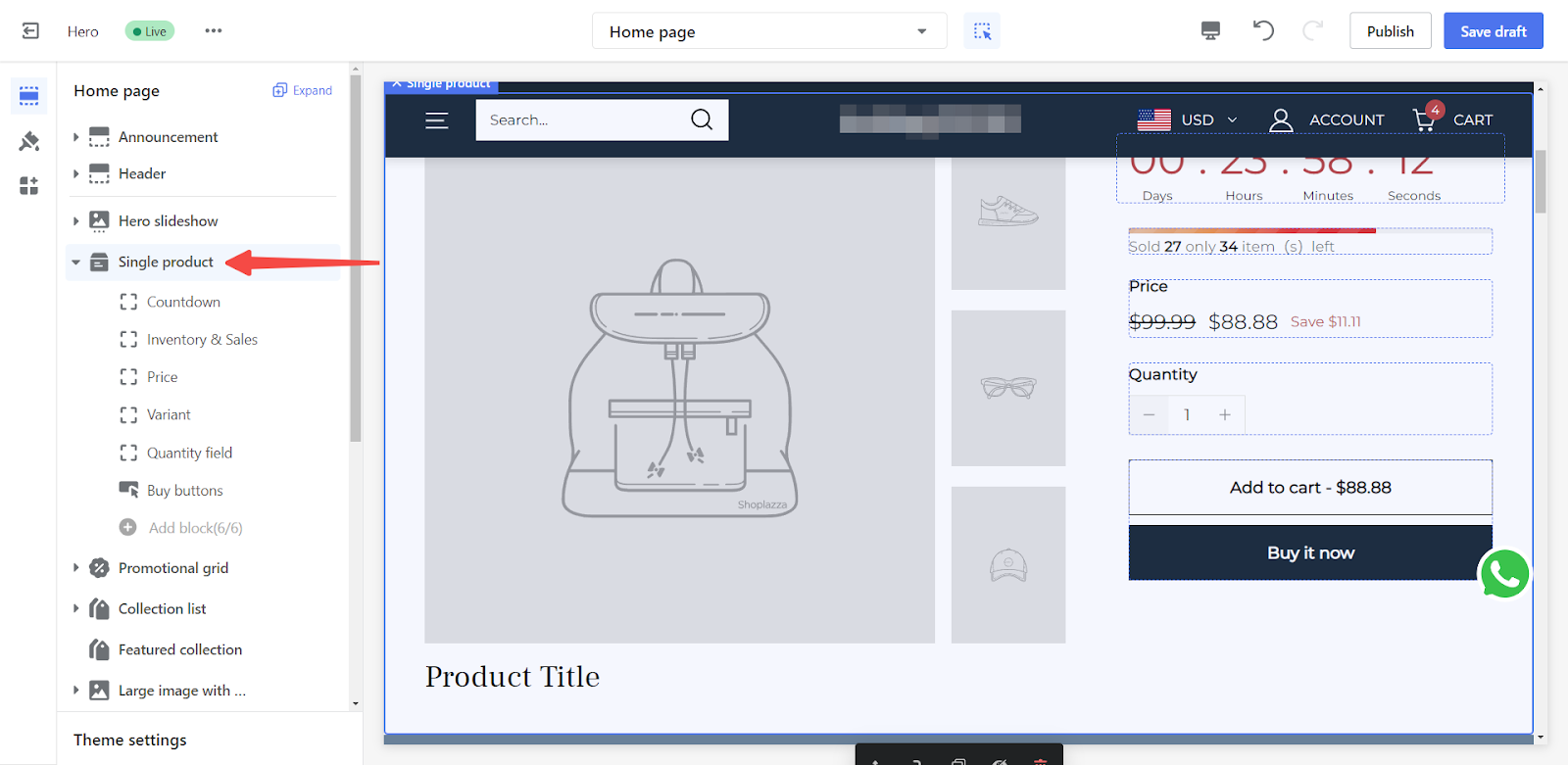 5. You are able to assign an existing product to this section from Select product.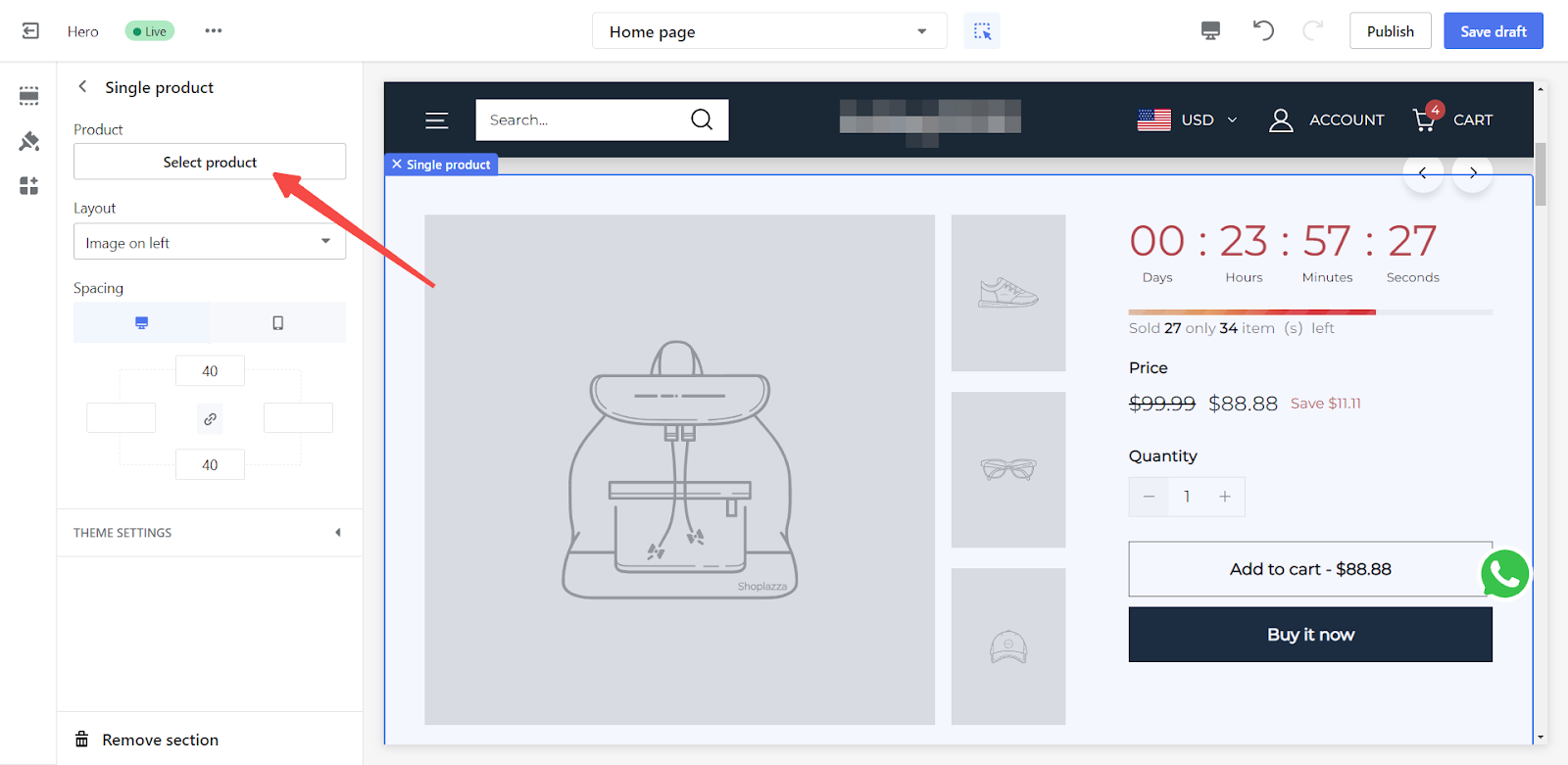 6. Use the layout menu to customize where you would like to position your photo images.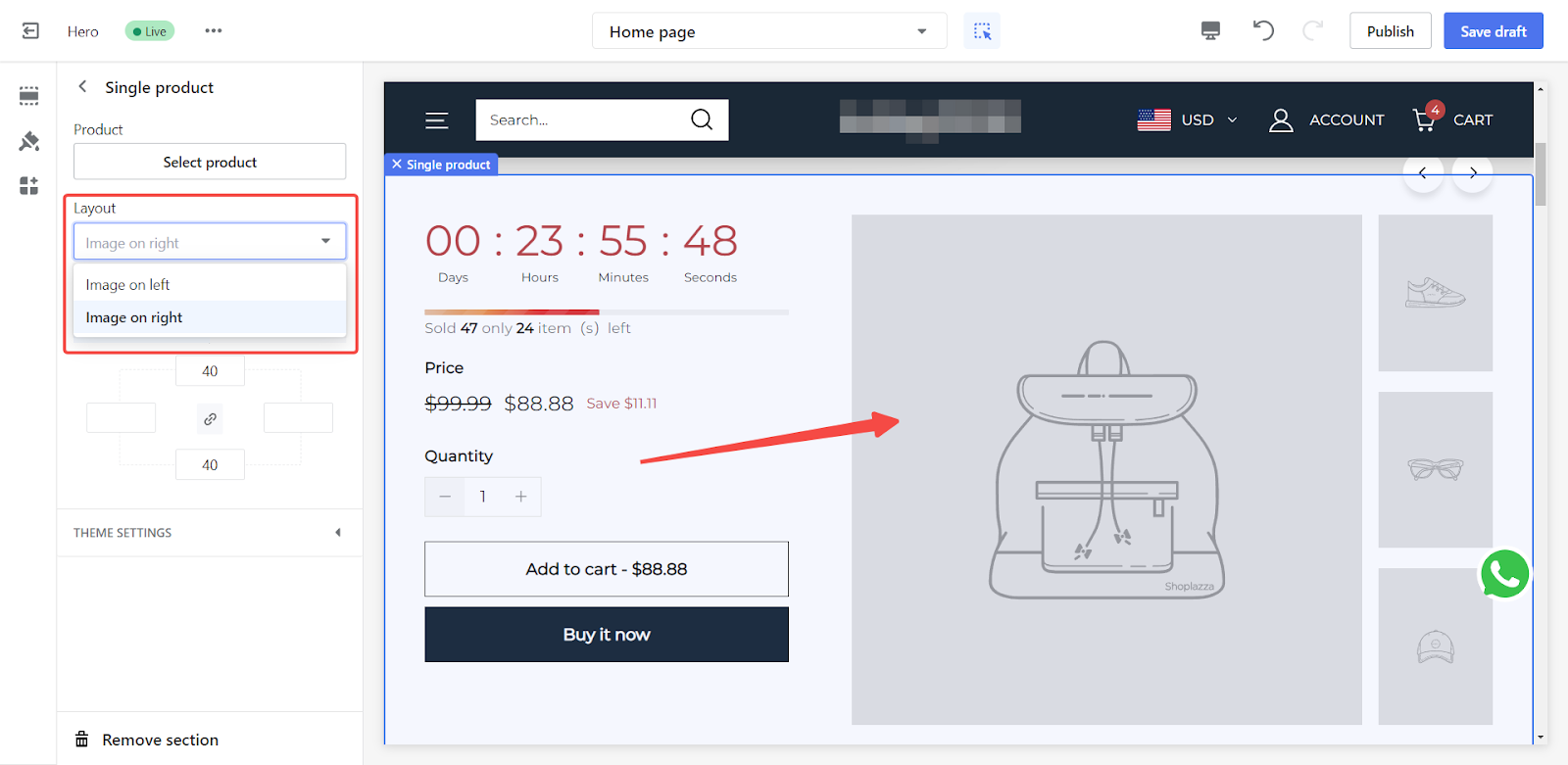 Section padding
1. The padding editor is used to generate extra space around the section you create. Activate the "linkage icon" and type a value (measured in pixels) in any of the 4 columns to add buffers around the section or you may manually adjust each input by disabling the "linkage icon" in the centered area.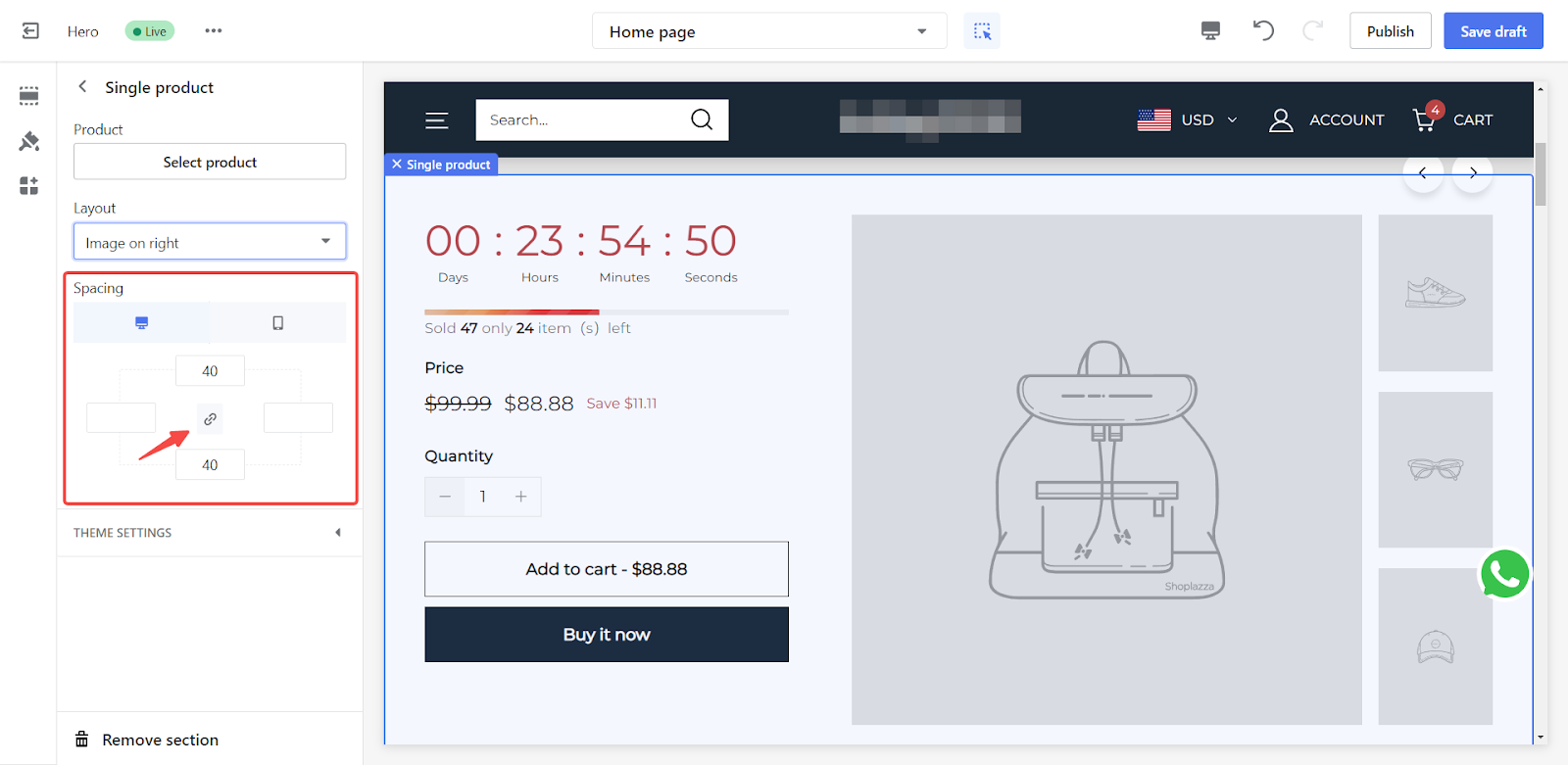 2. The screenshot below is an example of using 50 pixel spacing on each side.
3. Here, you can select to preview on desktop or mobile.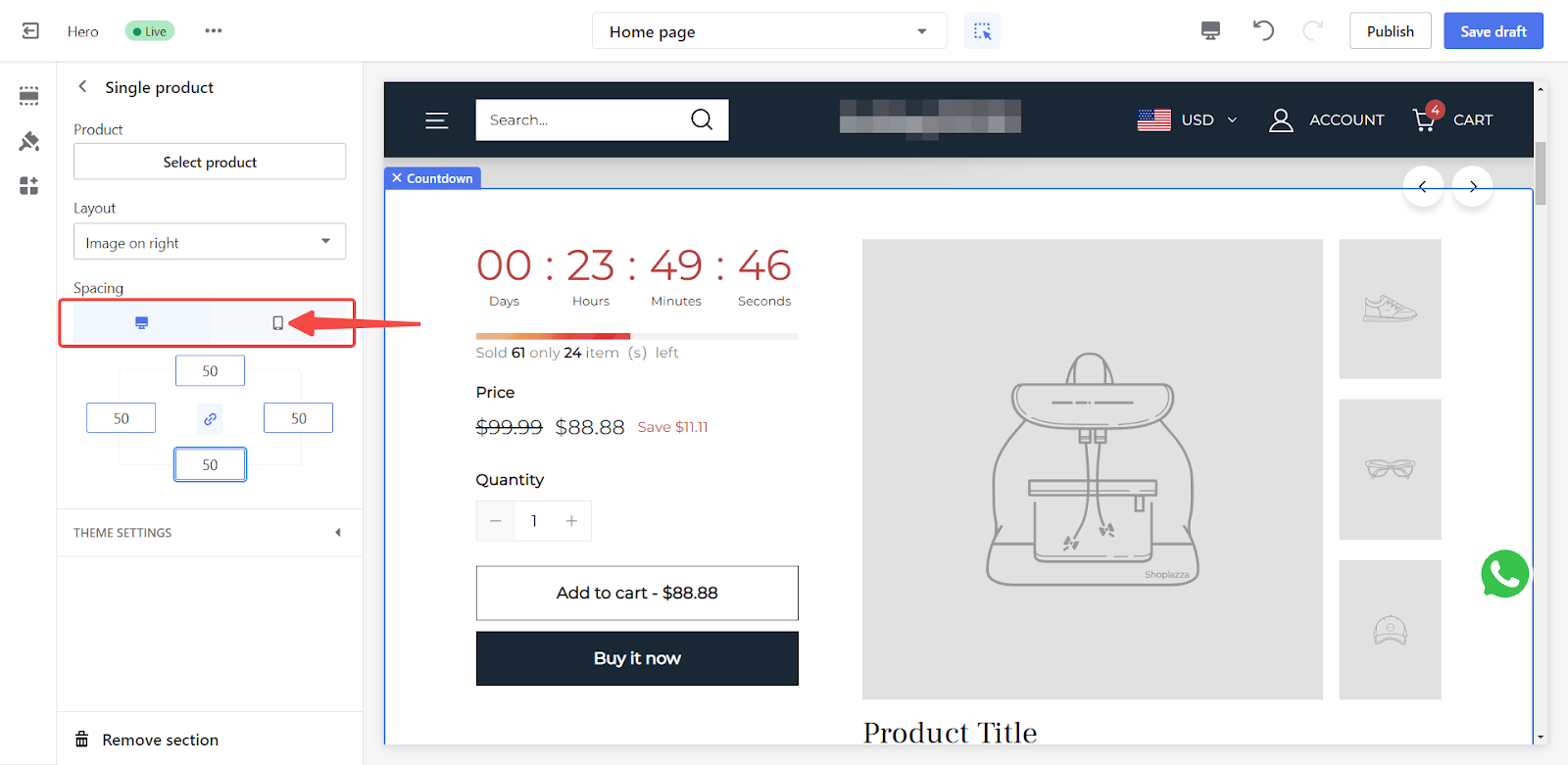 Setting up the single product section
1. Once you have completed settings for the section, go back and edit each block accordingly.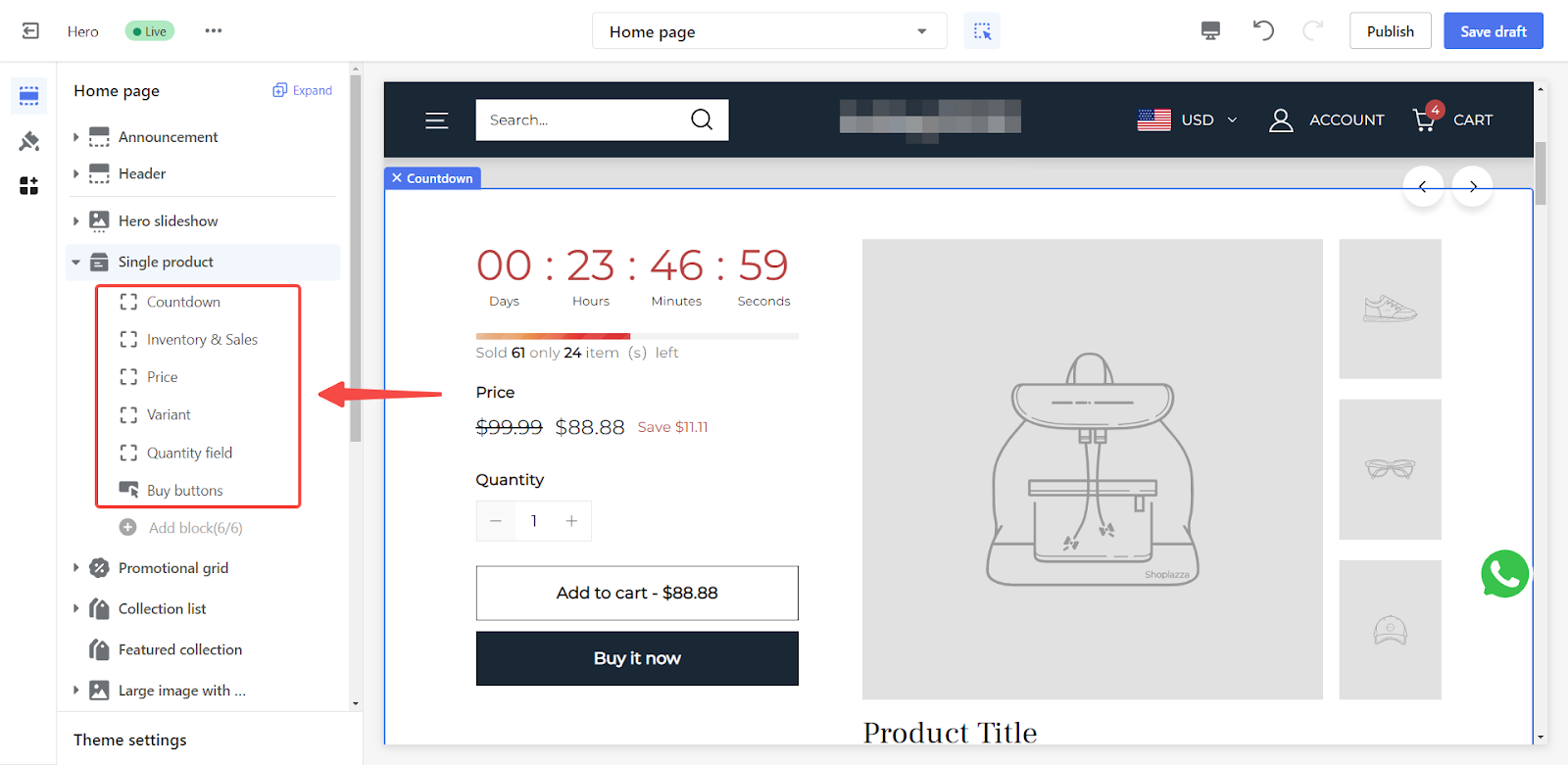 Countdown
1. The countdown timer block gives you the ability to improve sales on your Shoplazza store by announcing a limited time discount.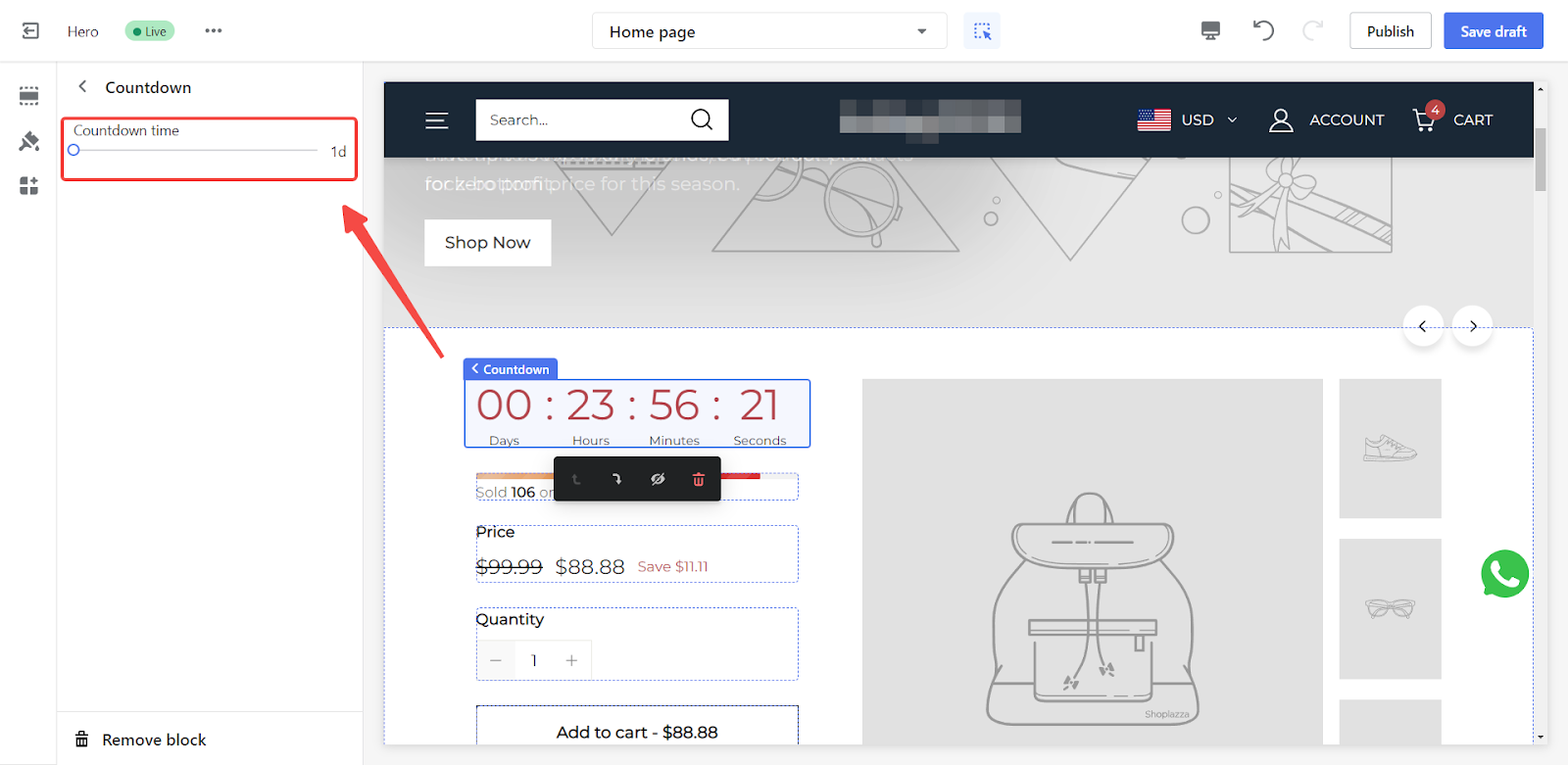 Inventory & Sales
1. The randomizer feature helps you understand how inventory tracking can be set up dynamically.
Note
Information you set up in this block is for educational purposes only and does not reflect your actual inventory. Please see Shoplazza Admin > Products > Inventory for accurate information.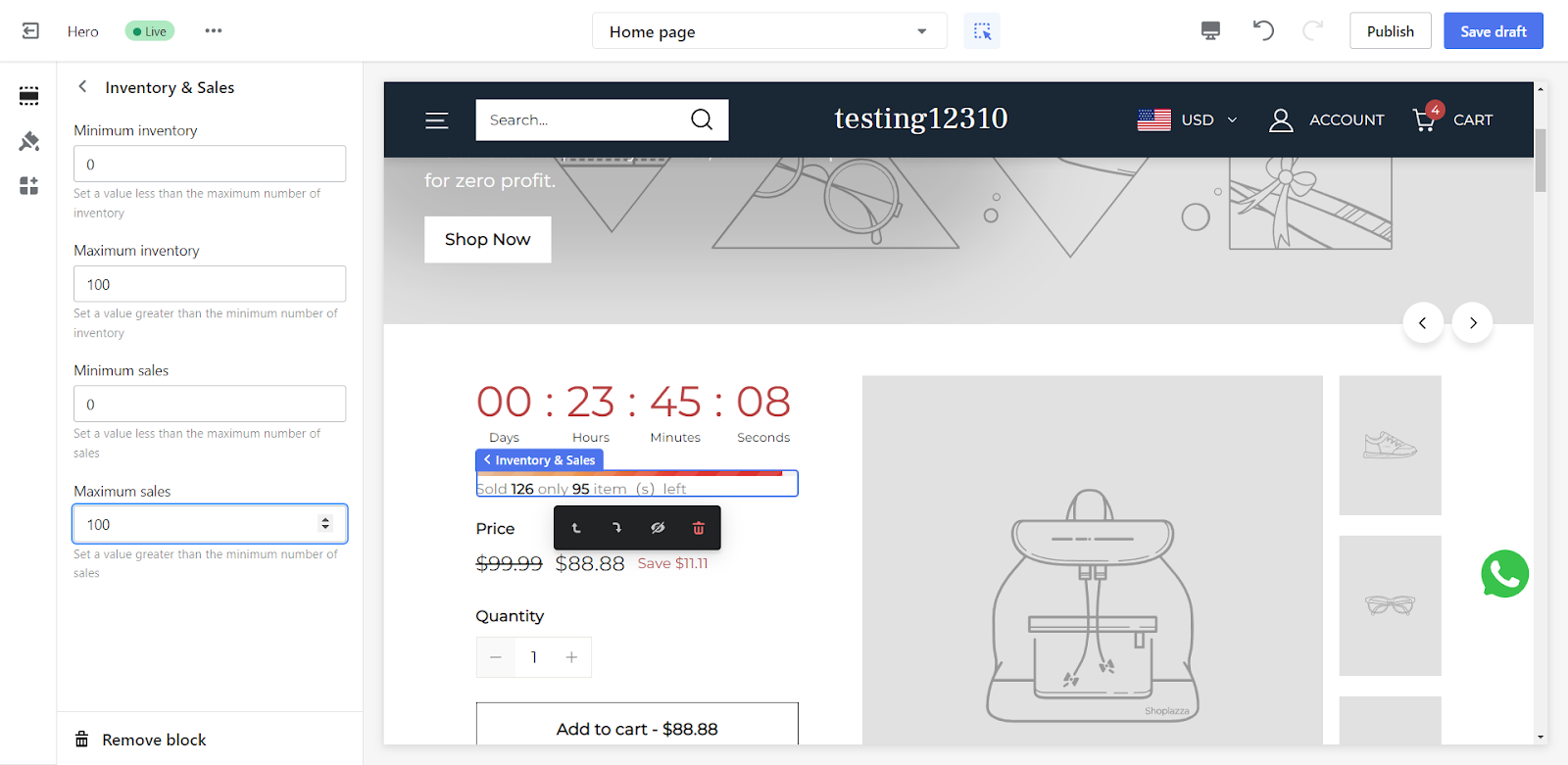 Pricing
1. The pricing block displays product prices according to your assigned product profile.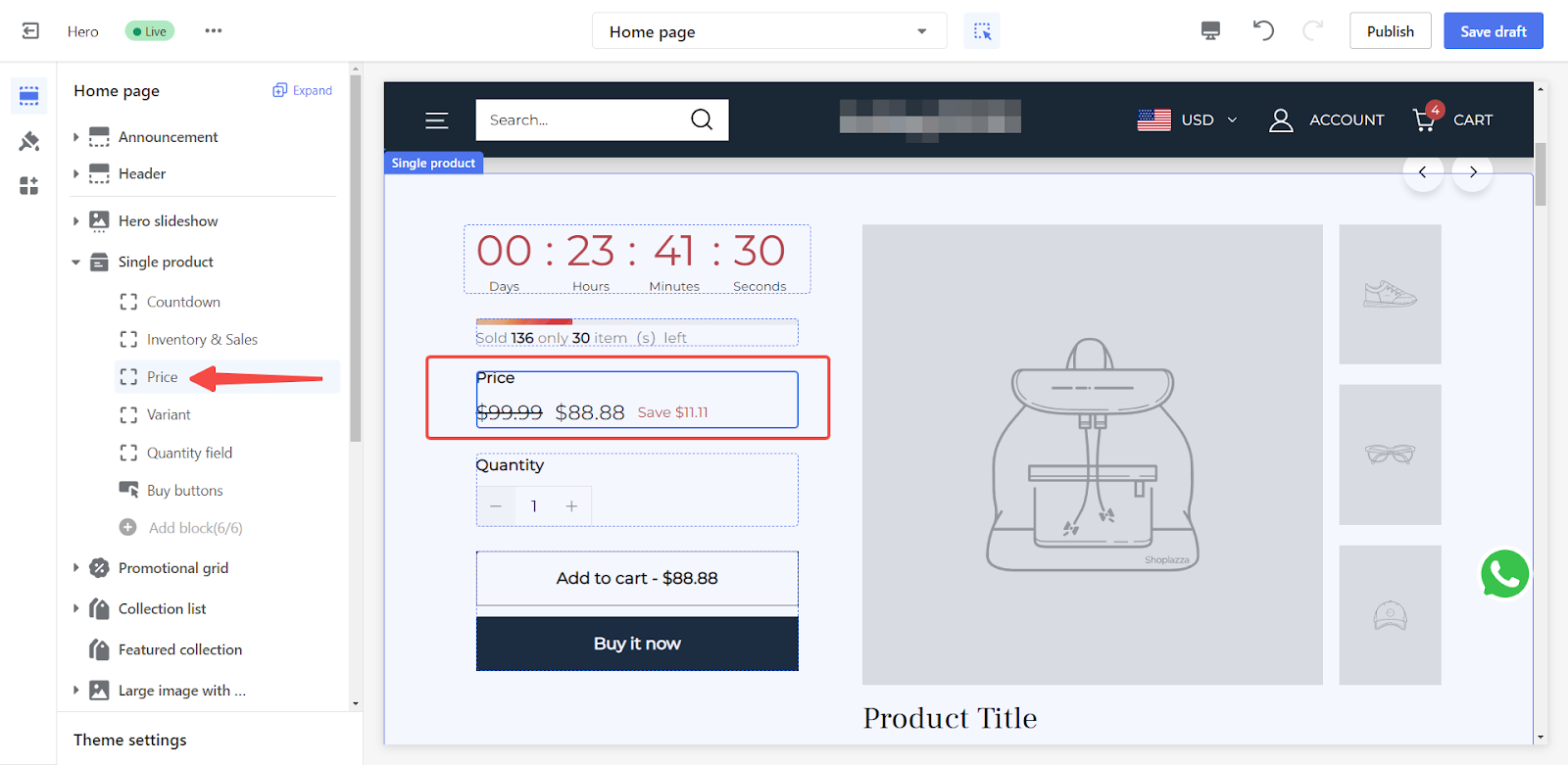 Variant
1. The variant block matches your configured product variants profile.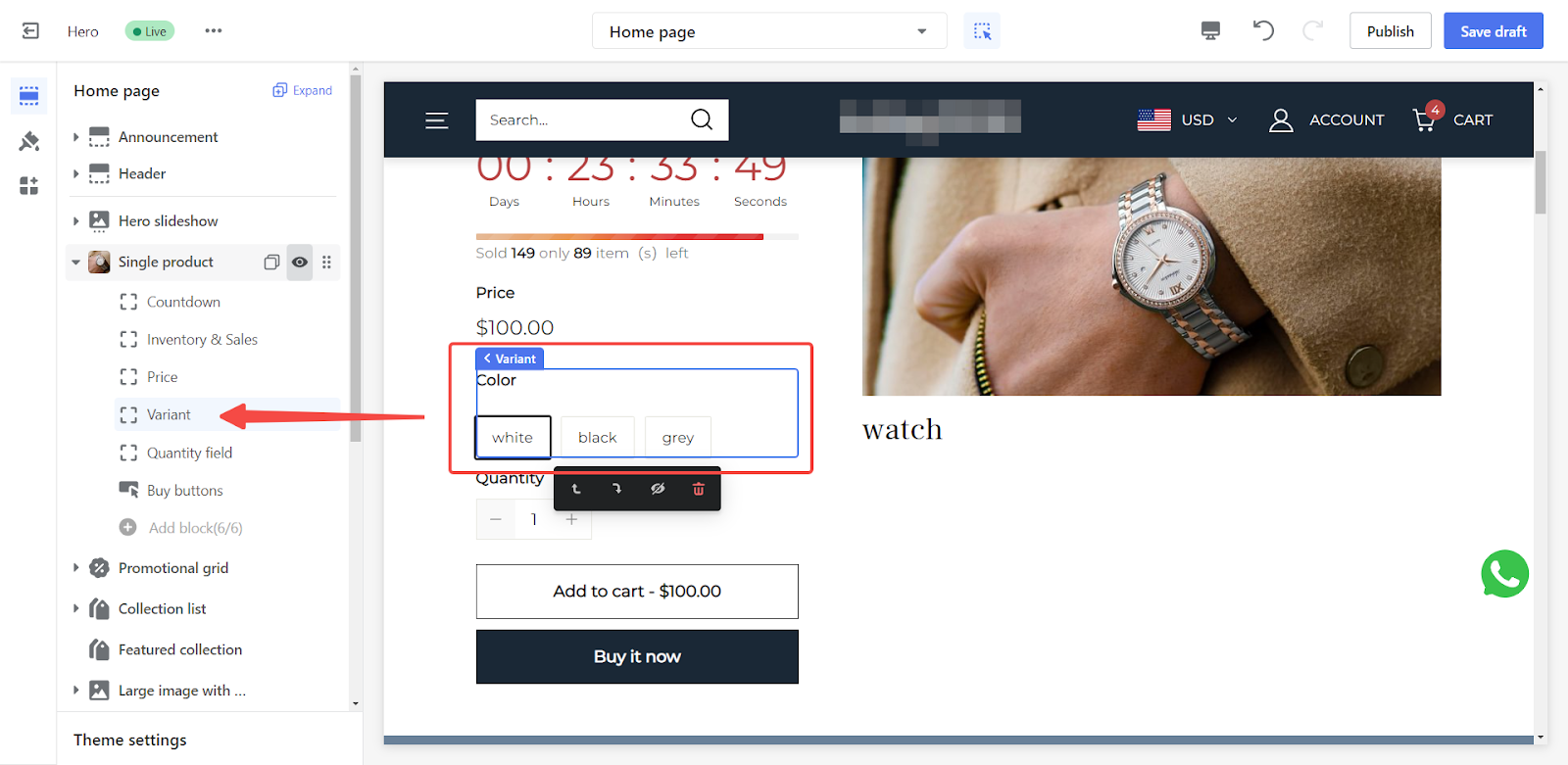 Quantity
1. The quantity blocks gives your customer the option to add multiple items from an one time add-to-cart action.
Buy buttons
1. With Buy buttons, you are allowed more options for customization.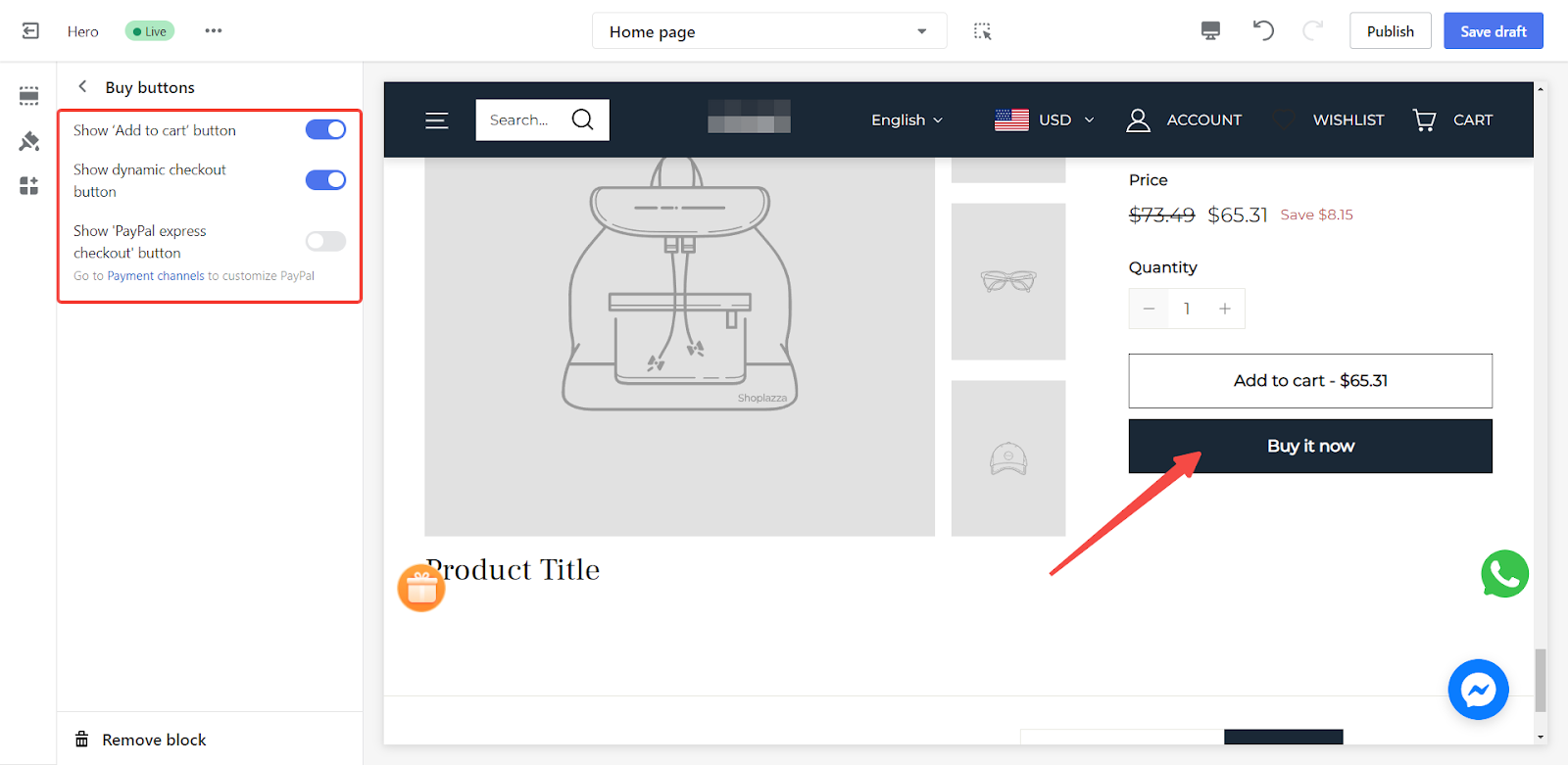 A one-product store orients around a specific niche product. This helps with utilizing time, resources, and effectively reaching your audience with less promotion expenses.
Related topics