Your graphical content always needs to be relevant to the subject. More specifically, your image should always be placed as close as it can to the main displaying text. It helps readers comprehend your content as well as makes sure your audience is not so easily distracted from other elements.
Using more than one image allows you to share multiple pieces of content and opens up the potential for further customer engagement.
The double image with text section in Nova 2022 gives you extra image space enabling customers to glimpse into a collection, product page, or any other webpages you set up with optional buttons.
Below is an example we've created for your reference: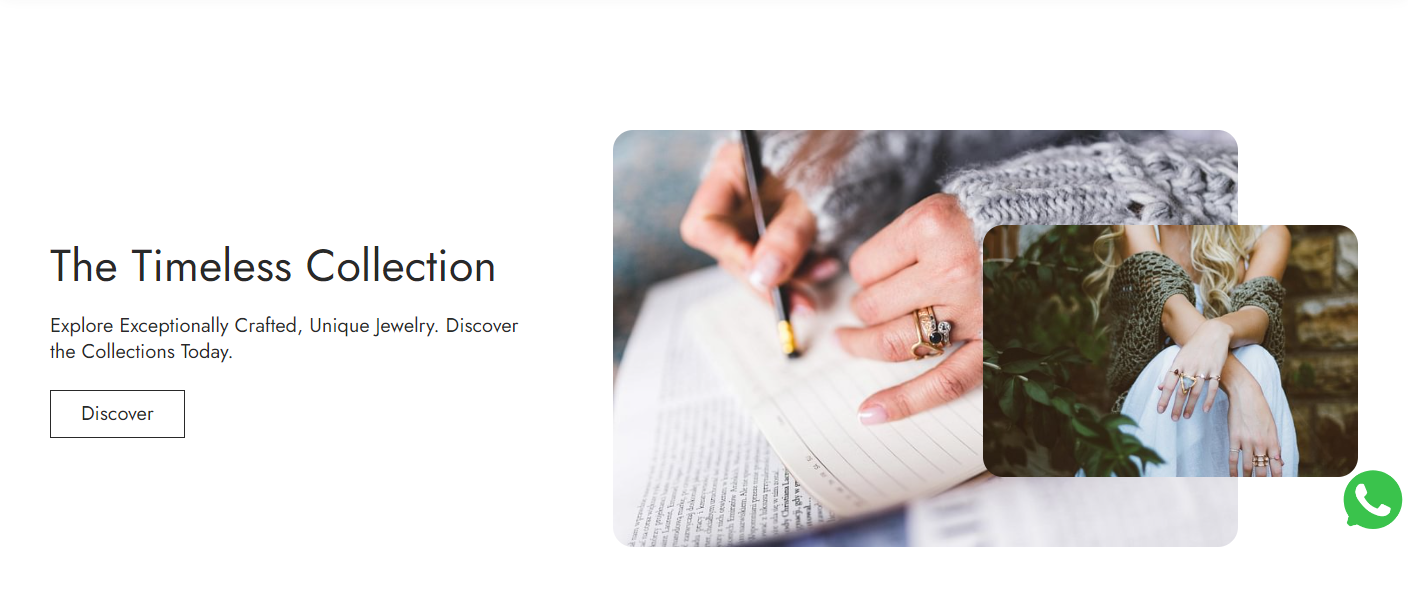 We have prepared an in-depth tutorial in this guide to help you set up an Image with the text 2 section in your Shoplazza theme editor if you are wondering where to begin.
This section is useful when:
You want to add more visual aids and enhance the quality of your content.
You want to have layered images explaining a tough concept and giving your customers ideas about what you are promoting
Adding the Image with text 2 section
1. From your Shoplazza Admin, go to Online store > Themes > And click the Customize button.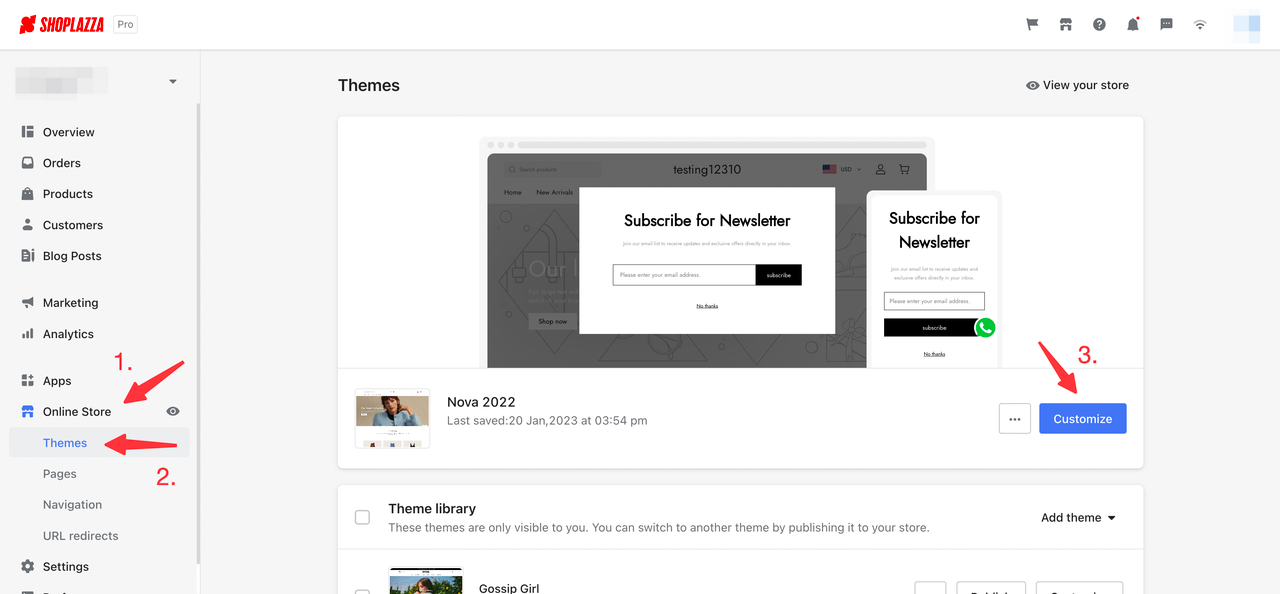 2. Click the Add section to see more available sections for this theme.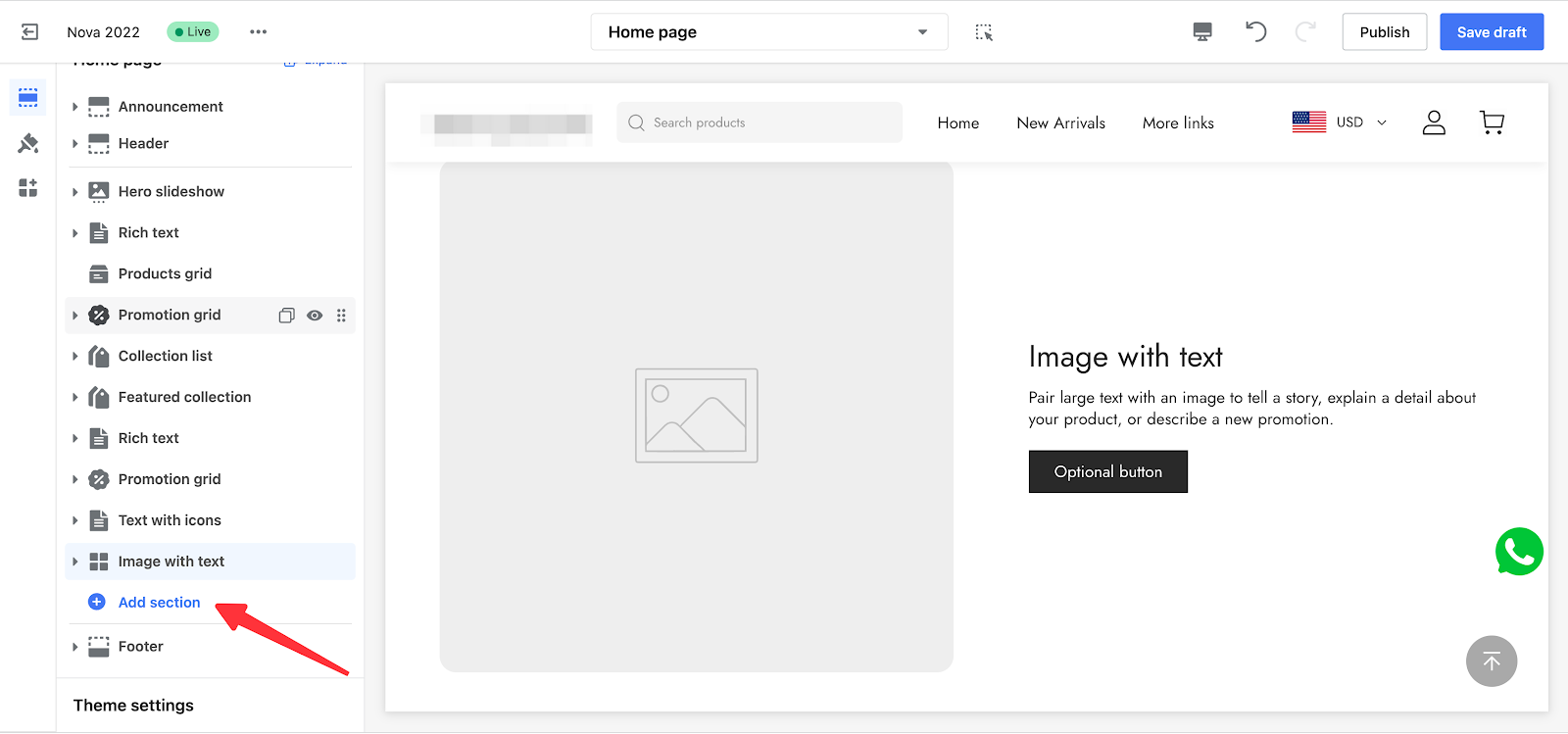 3. Under THEME SECTIONS, select Image with text 2 section and customize your configurations.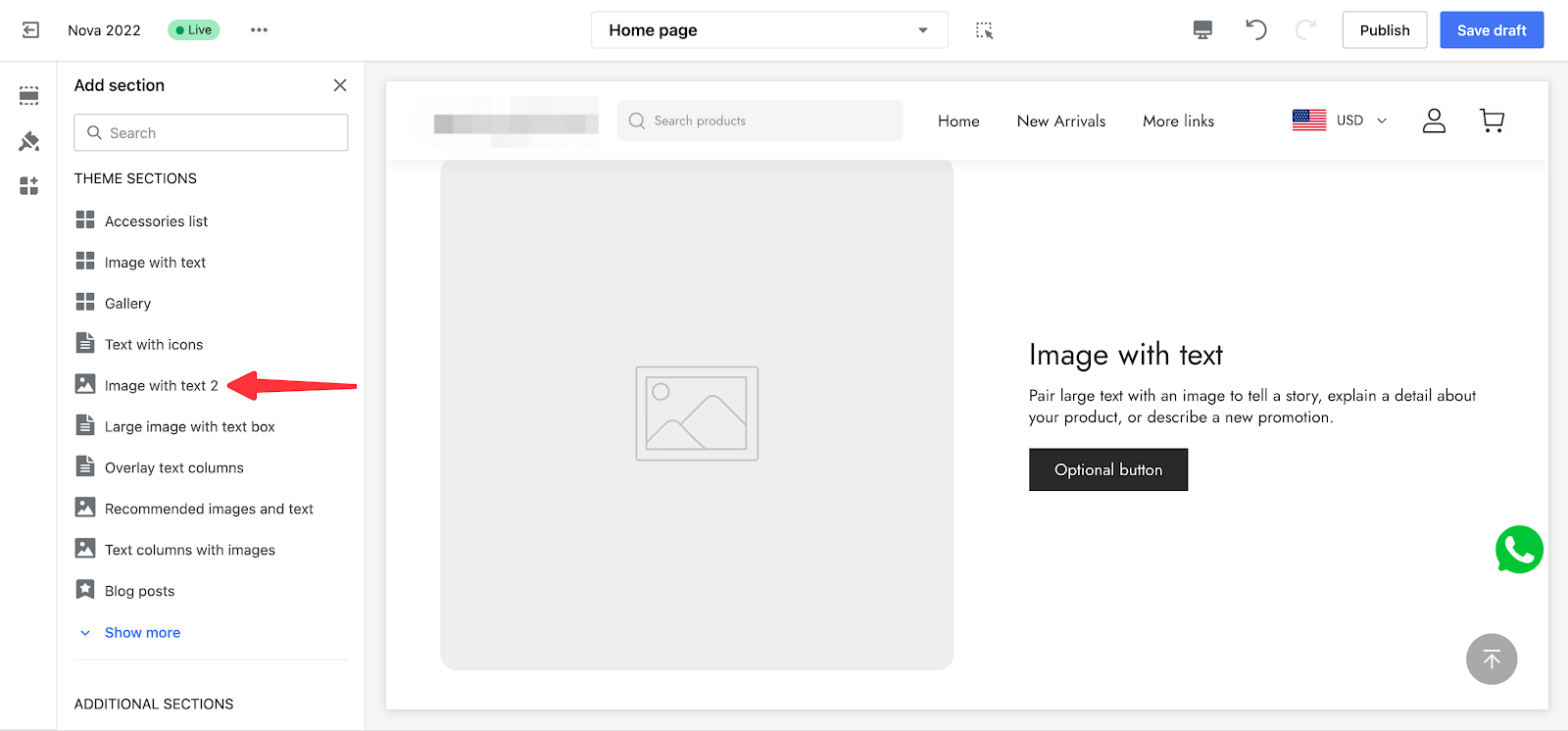 4. If you would like to reposition the Image with text 2 section, use the Drag indicator to place anywhere on the layout.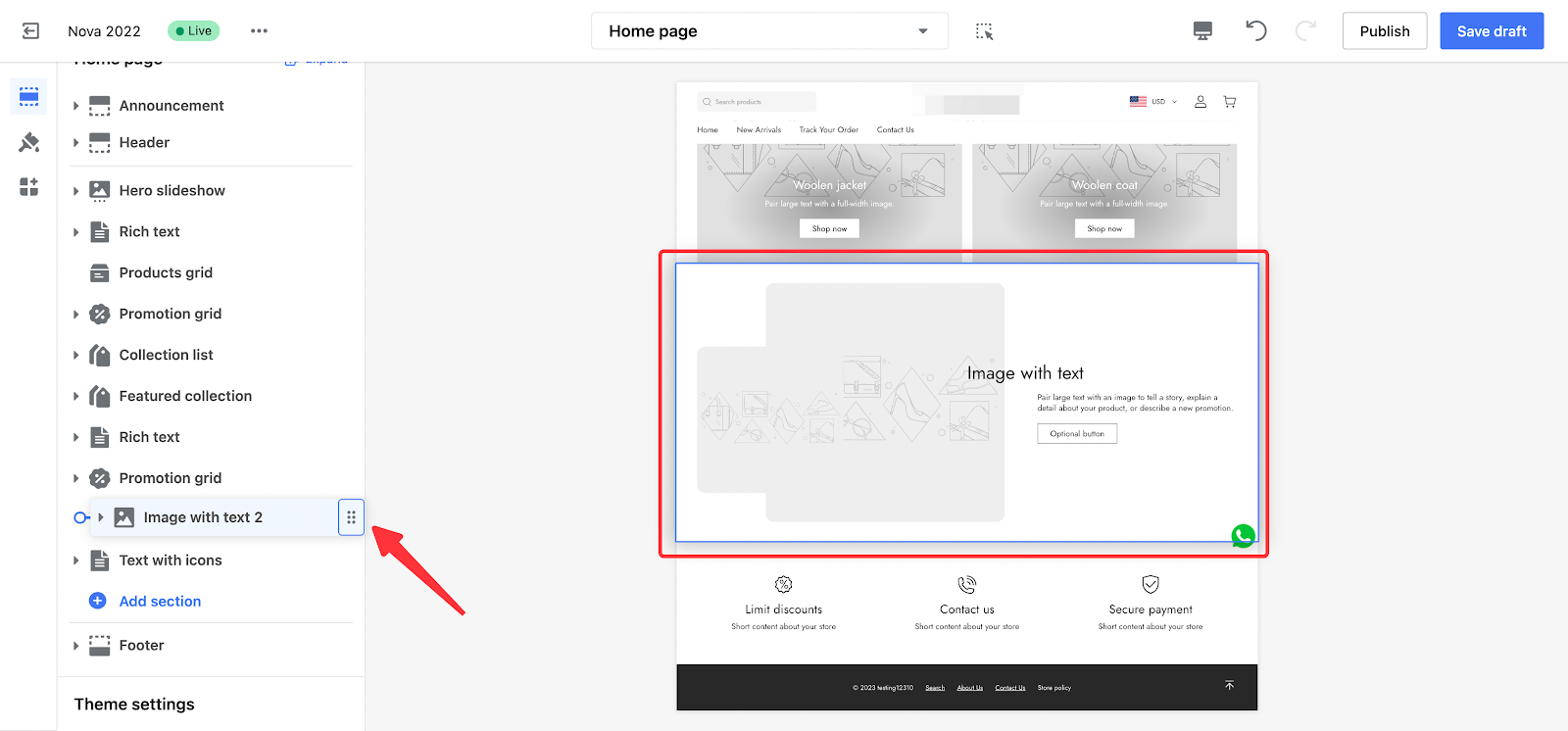 5. Having a separate photo from the main subject enhances the relatedness of your content. In the added Image with text 2 section, select a library photo as your cover as well as a spare photo together creating a stacking effect. You may also want to optimize placement by adjusting image width.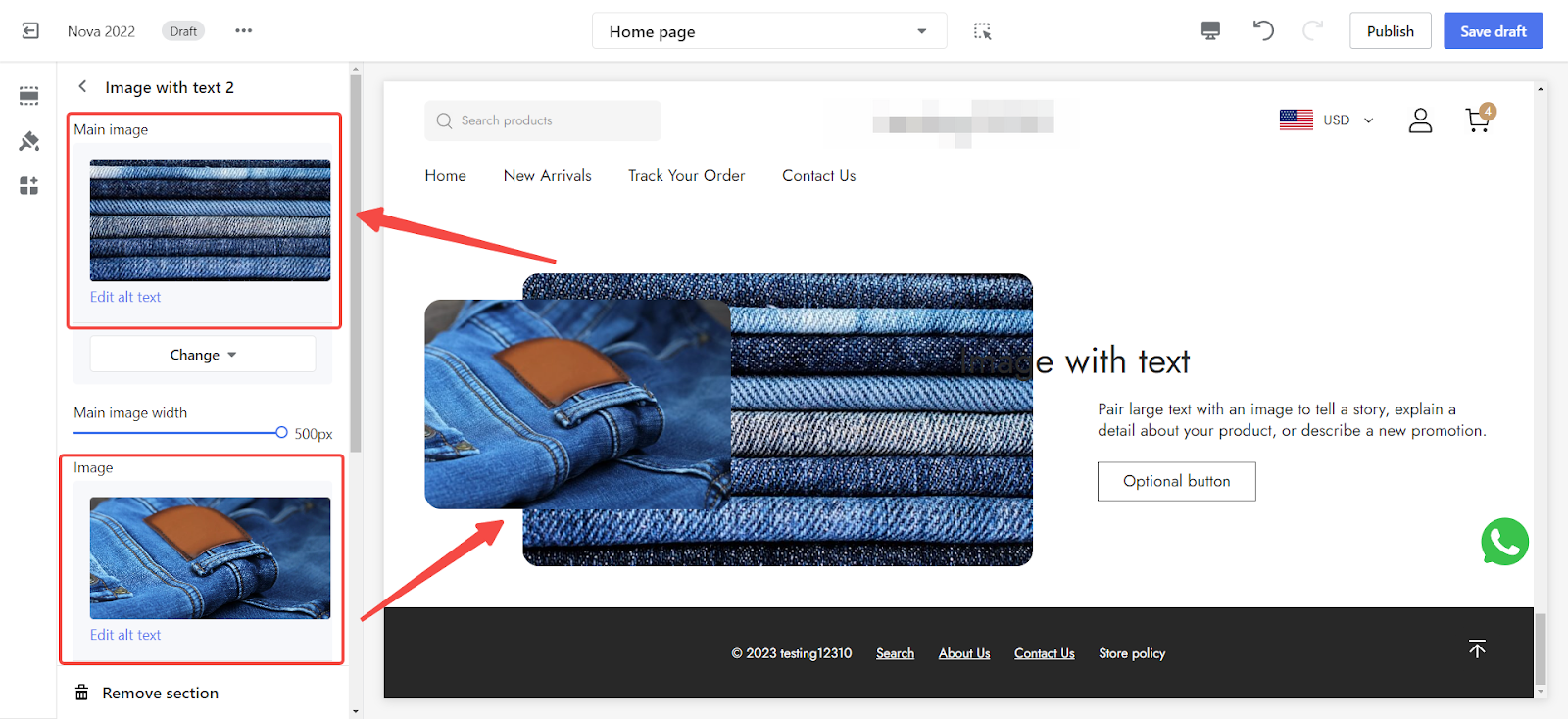 6. In Layout, you can alternate the position of images to show on left or right.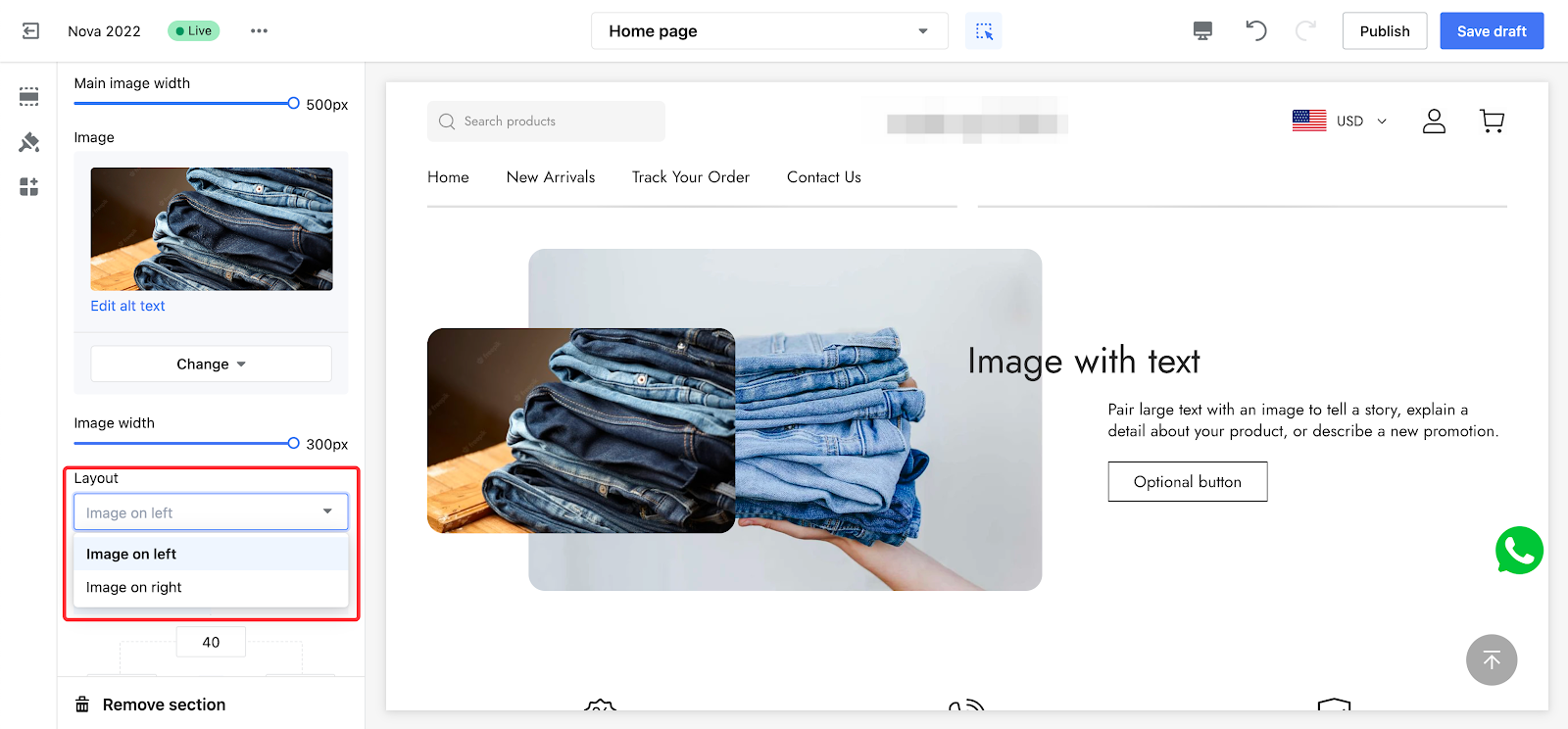 Section padding
1. The padding editor is used to generate extra space around the section you create. Activate the "linkage icon" and type a value (measured in pixels) in any of the 4 columns to add buffers around the section or you may manually adjust each input by disabling the "linkage icon" in the centered area.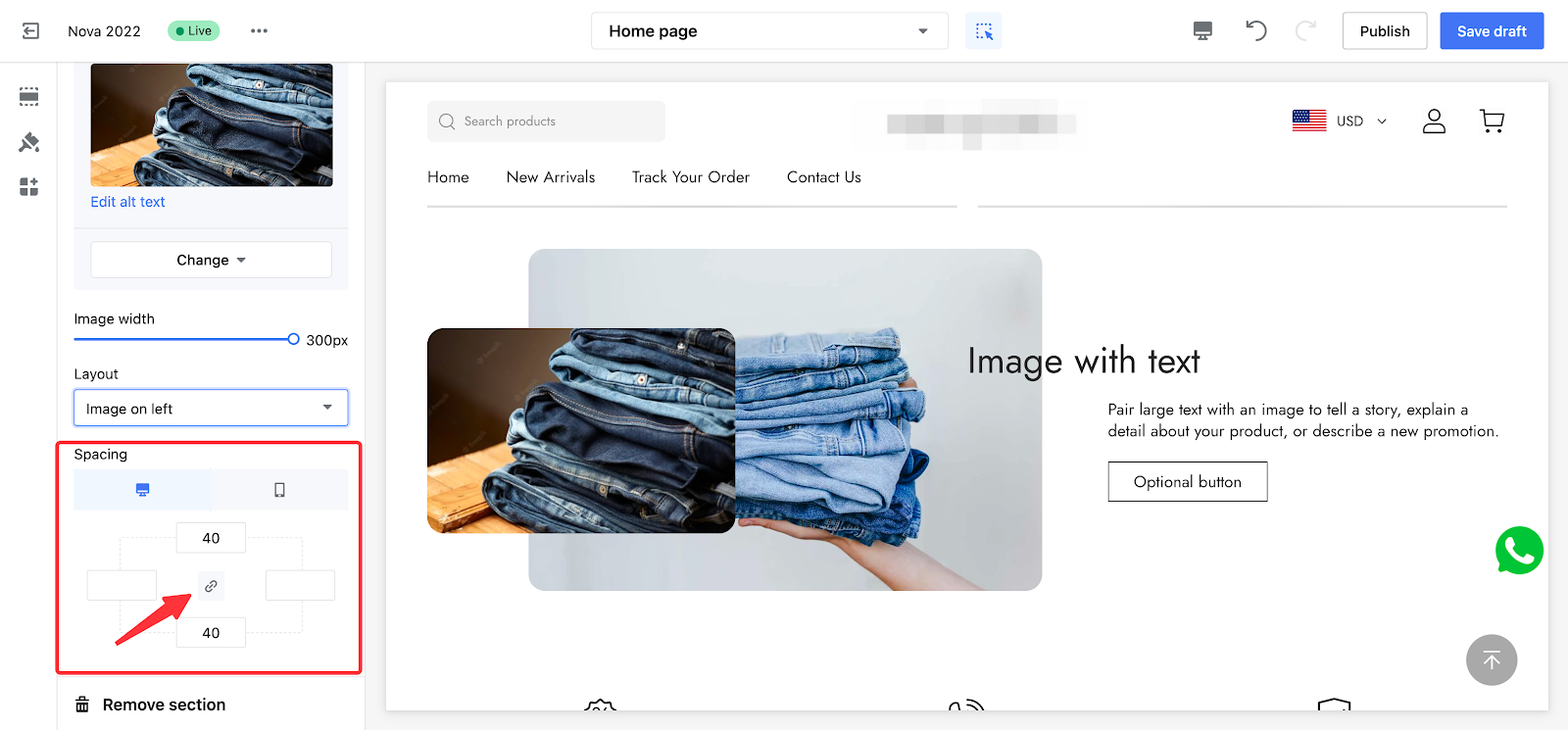 2. The screenshot below is an example use of 50px spacing on each side.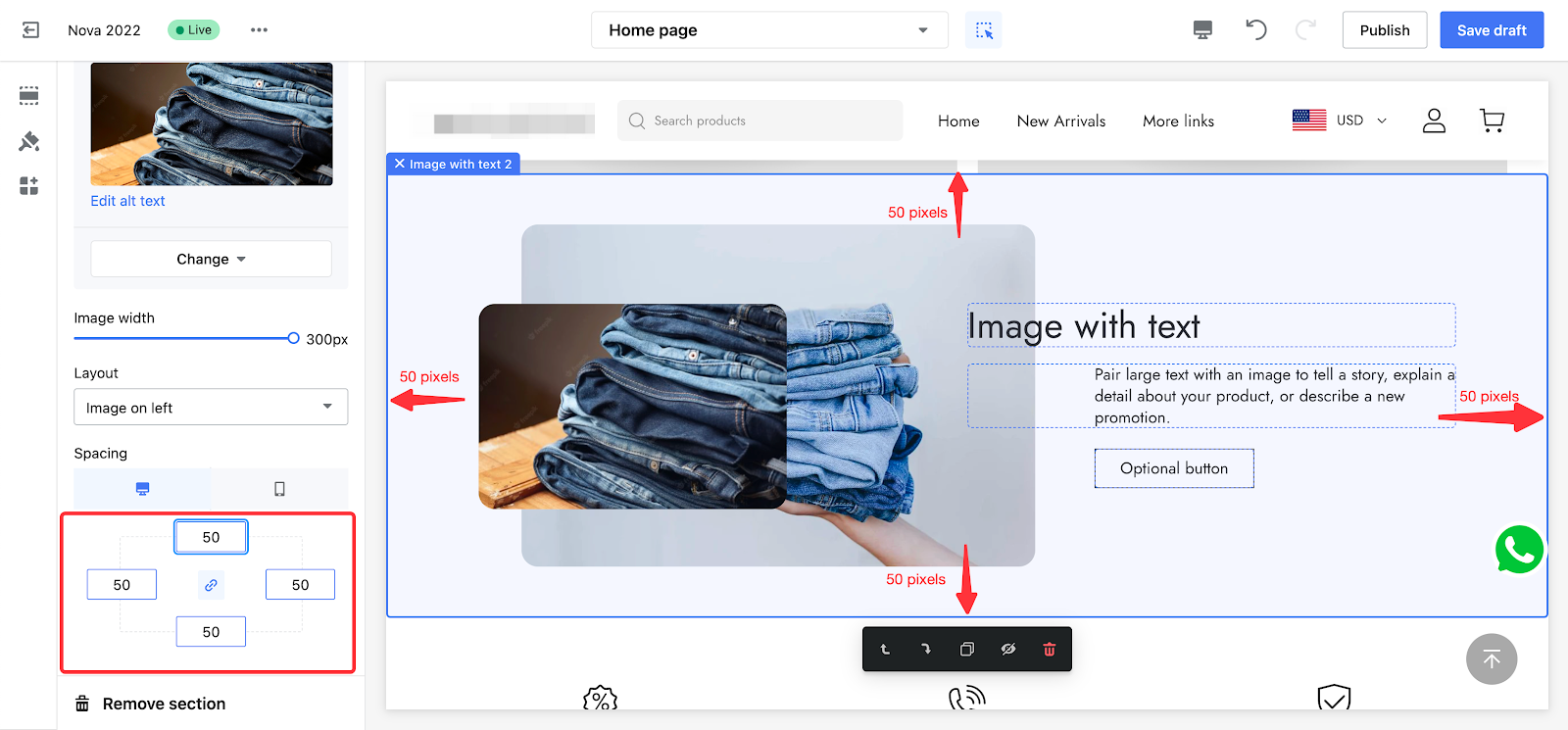 3. Here, you can select to preview on desktop or mobile.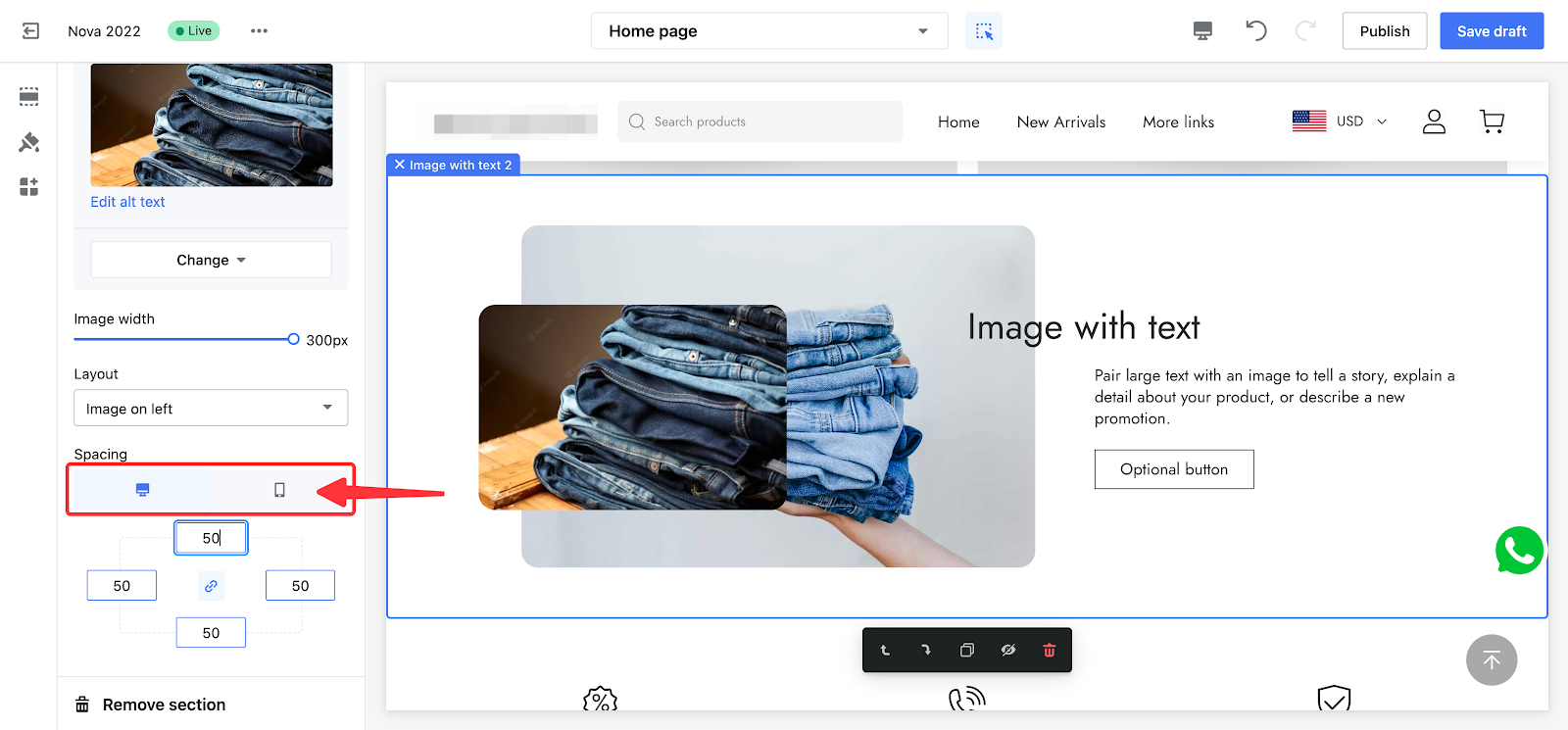 Heading & Text
1. Refer back to the main page, edit your heading and text body separately for this section.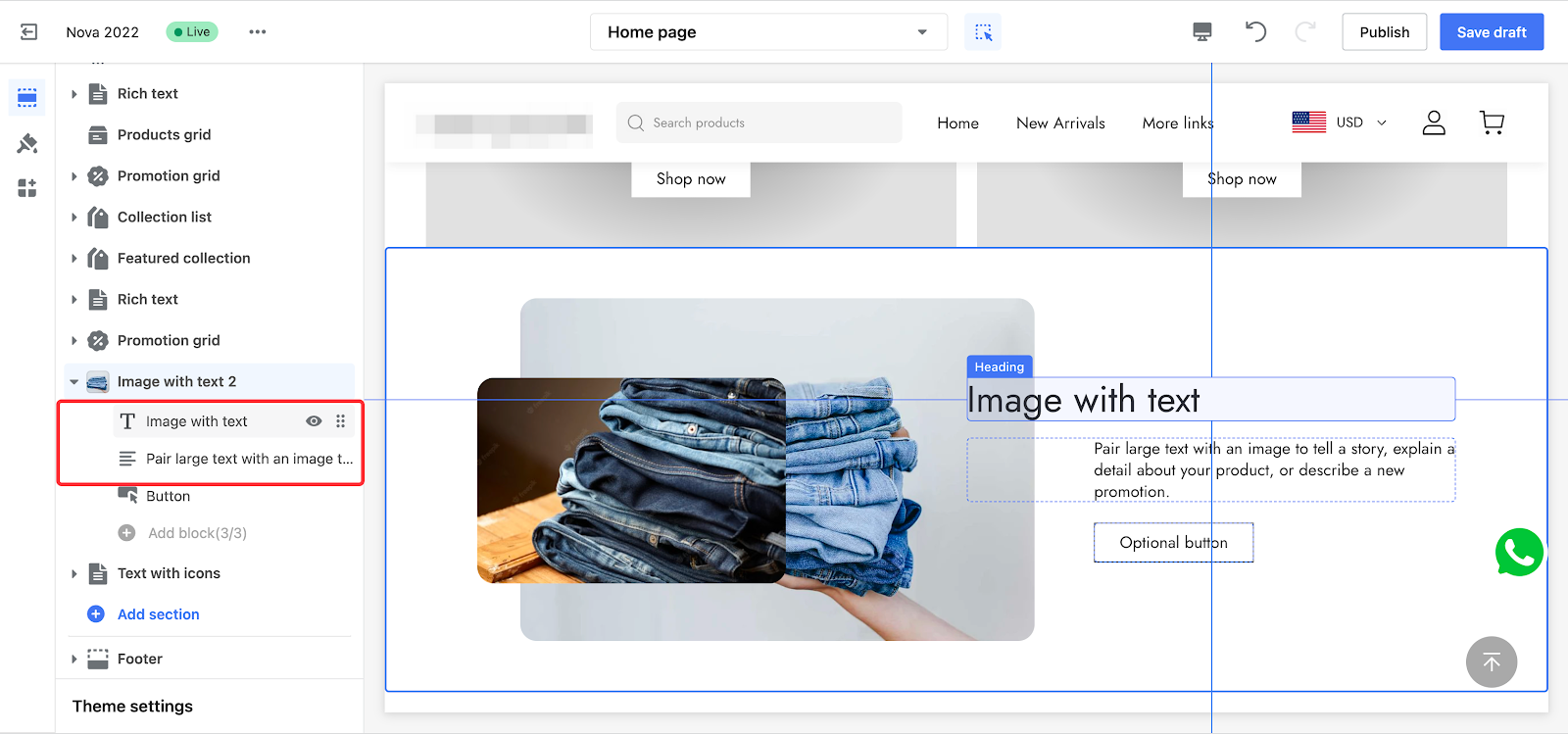 Buttons
1. The Optional button is a great extension of functionalities you should set up. Having this option increases the effectiveness of your work by redirecting customers to any other store pages or external sources.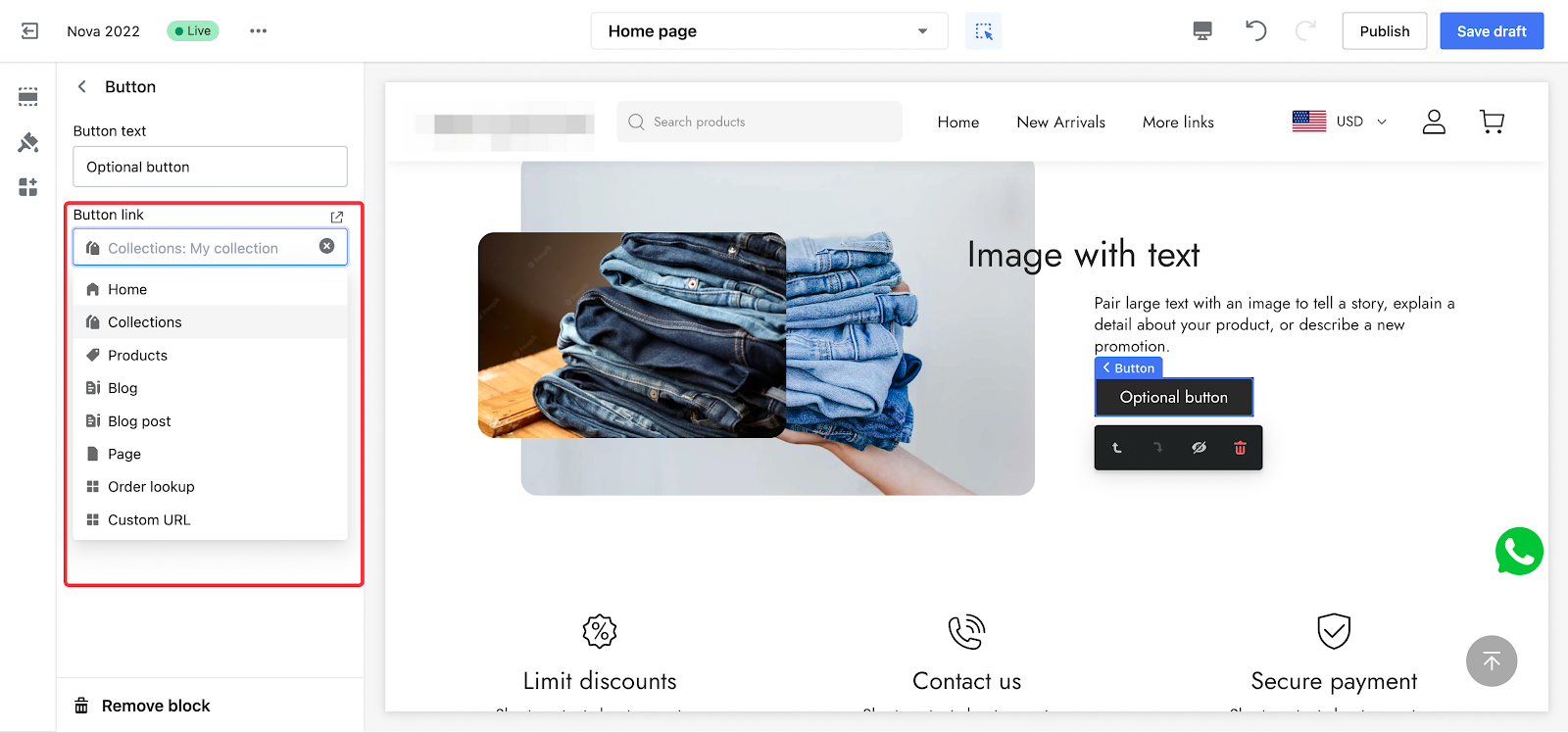 2. Choose the default style for your button:
Primary button: This option emphasizes color contrast by making your button distinguishable from other objects and the background.
Secondary button: This option has lower contrast and makes your button blend into the background.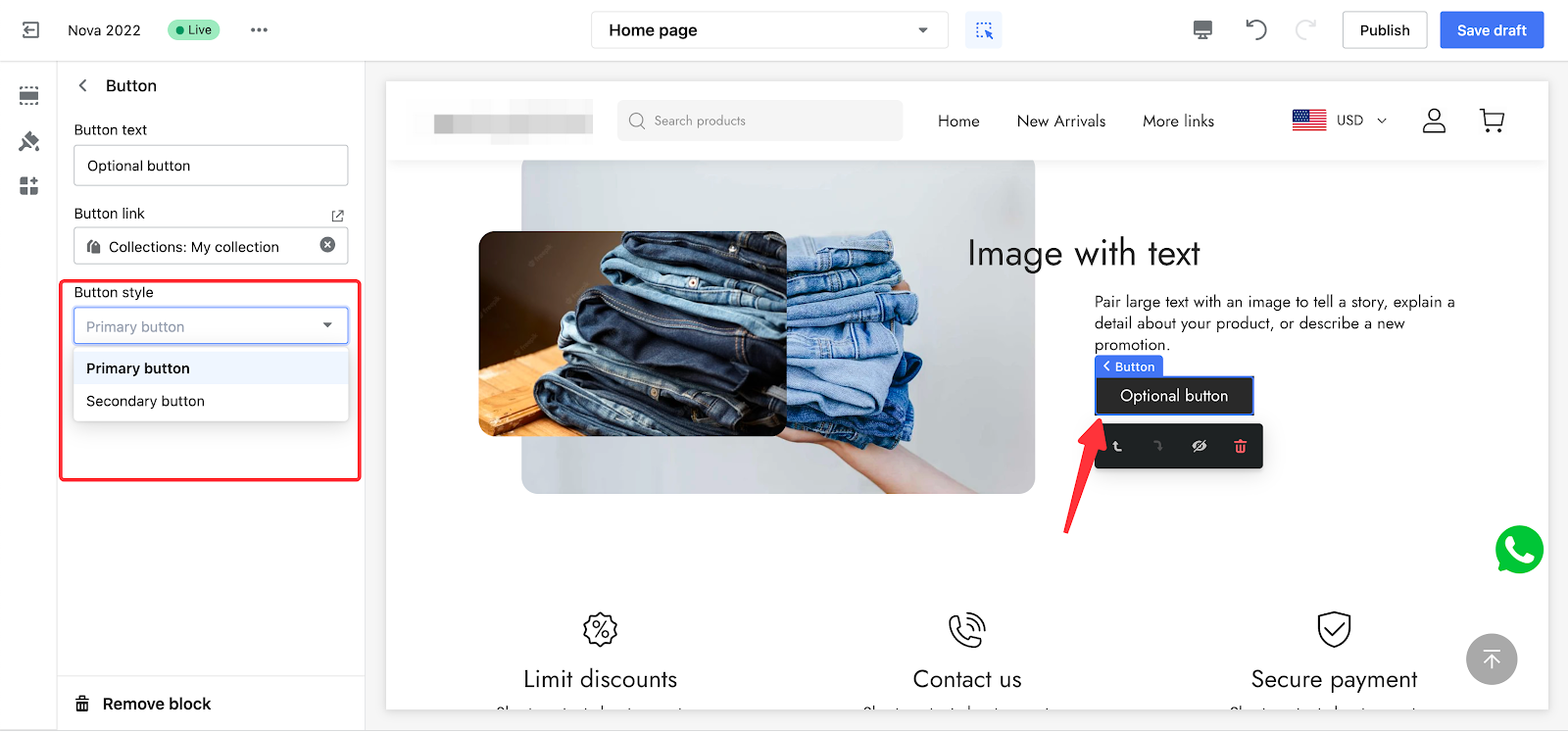 Your online store success depends greatly on the visual aspect. Deciding what images to pair up with text is an important part of creating an atmosphere that matches your brand.
Related topics