A Gradient slideshow section offers a dynamic layout and overlay features that can blend or transition similar colors and create contrasts to amplify the influence of your visual content. Understanding your audience and what designs they respond to is the first step in designing a Gradient slideshow section. For example, if your store promotes environmental awareness, incorporating shades of green could help you add depth to your content and fine-tune your store design to attract more customers.
The Gradient slideshow section is exclusively featured in the Hyde theme and can be found in your default Hyde templates.
This section is useful when:
You want to optimize the look of your store to leverage customer experience.
You want to interest customers with a more sophisticated combination of color hues.
Creating a gradient slideshow section
1. Navigate to your Online store in Shoplazza Admin > Themes > in Theme library, click Add theme from the top right to create a new Hyde theme, or you may construct your webpages with any existing Hyde templates by clicking the Customize button.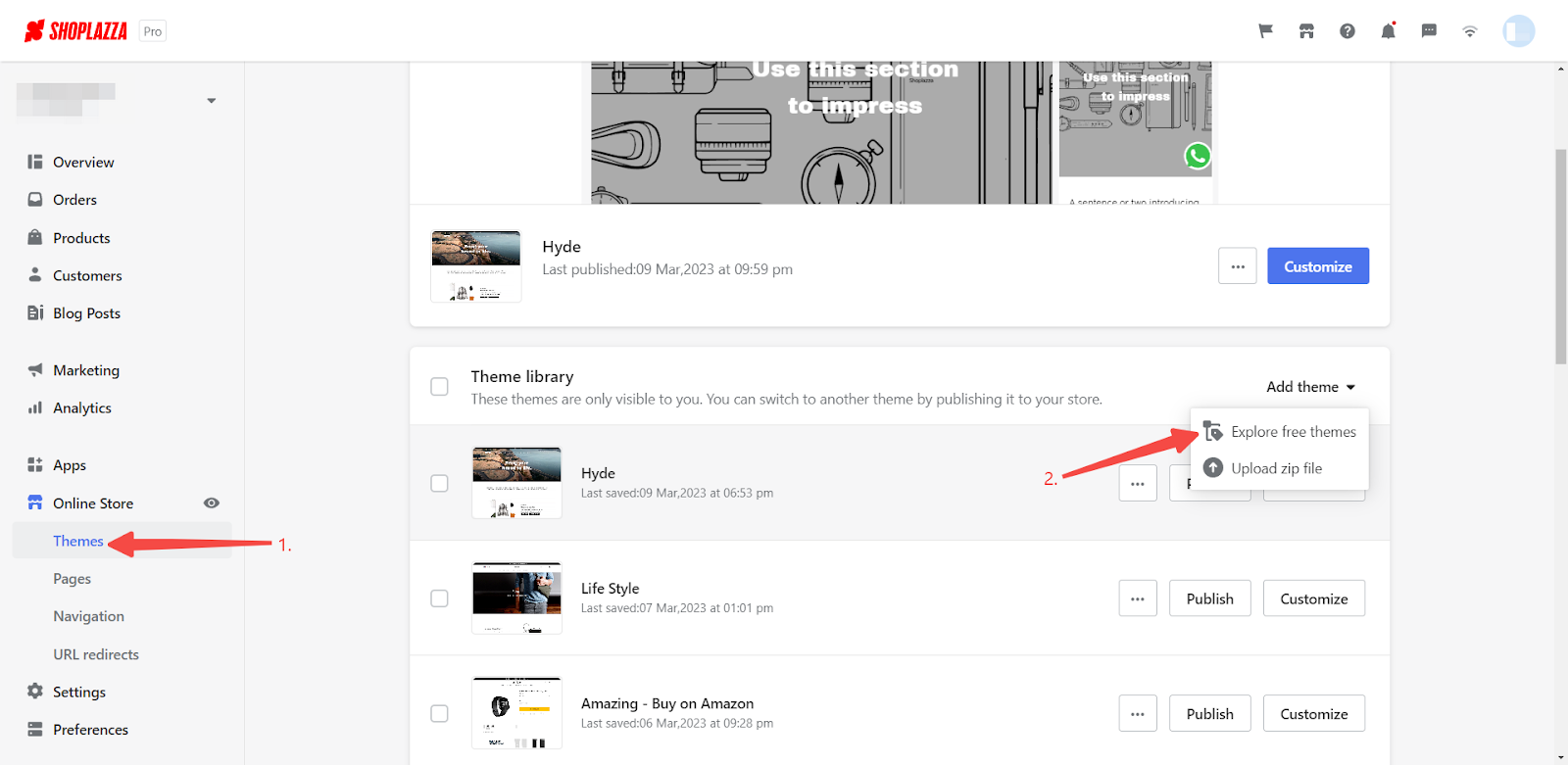 2. In the default Hyde template, find the Gradient slideshow section in the listed tree view and configure your settings.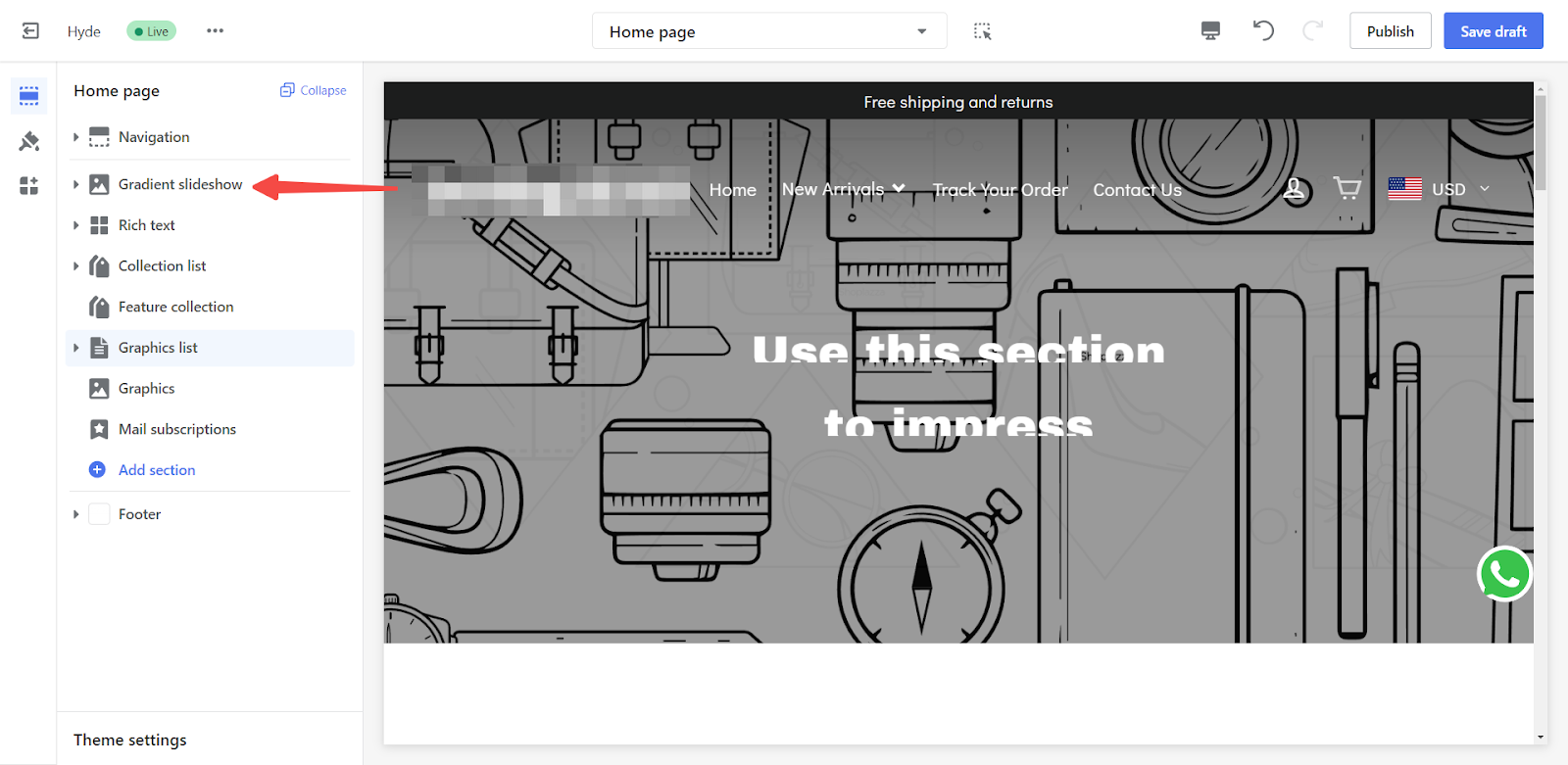 3. If you would like to reposition the Gradient slideshow section, use the Drag indicator to place it anywhere on the layout.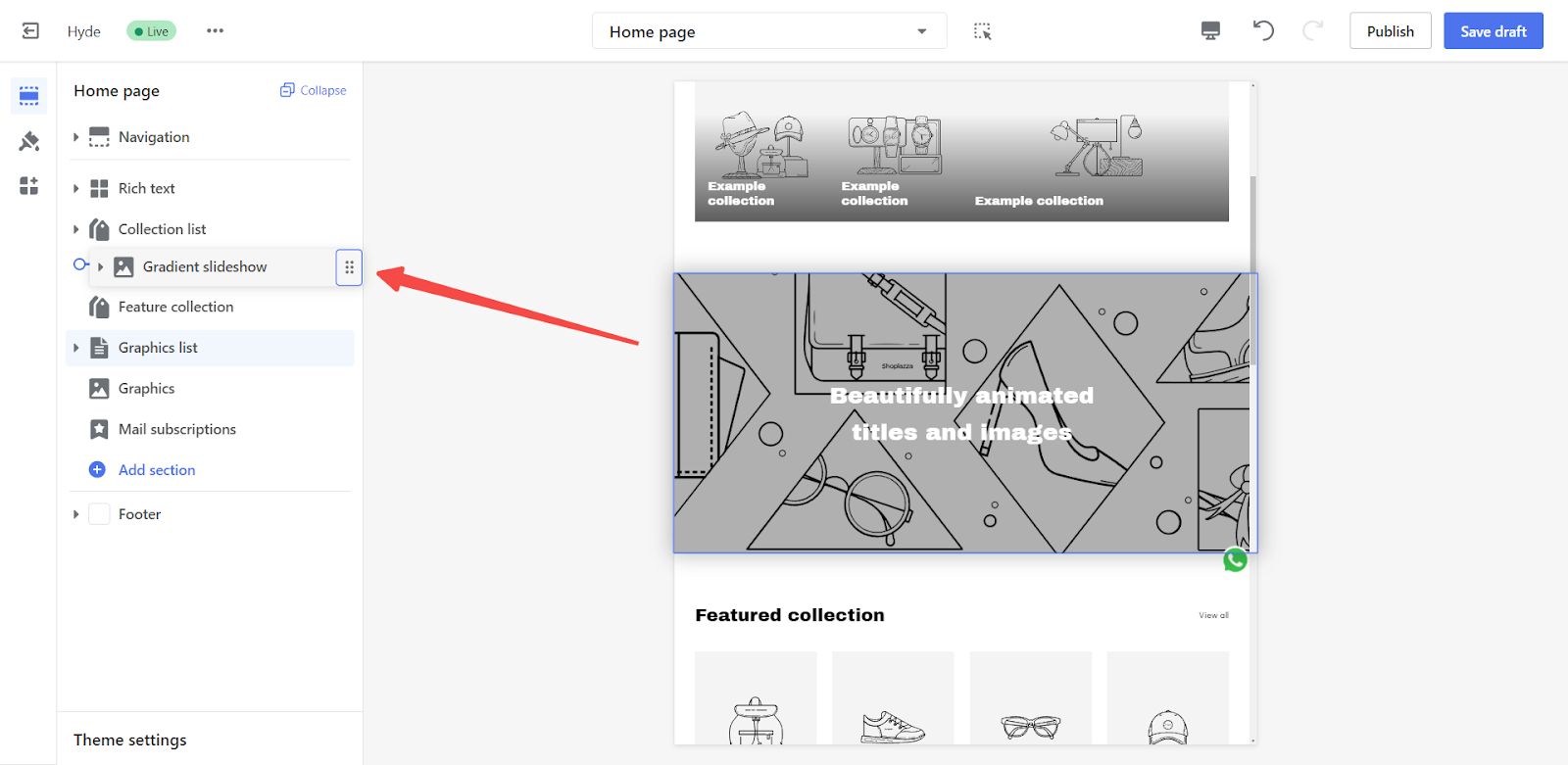 4. Clicking the section title will allow you to further adjust the properties of this section.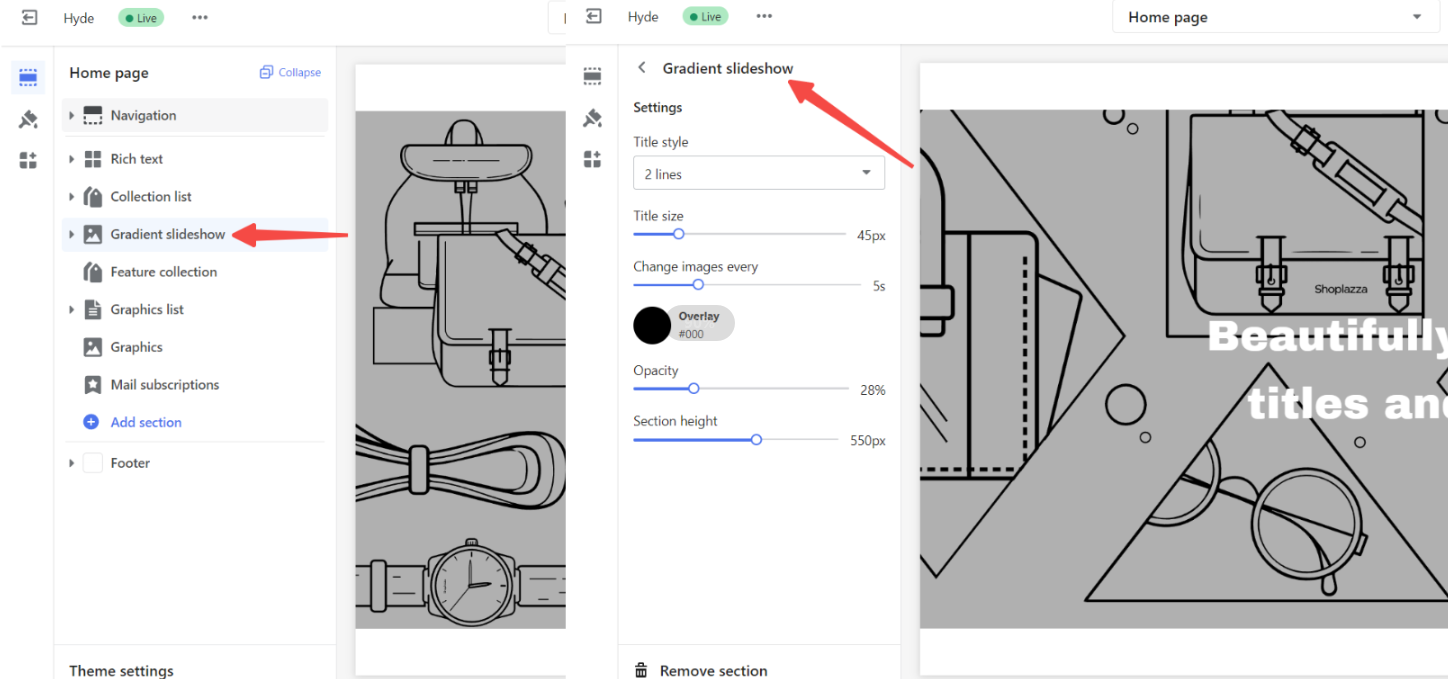 5. In settings, the title style column gives options to manage your text layout in the slideshow.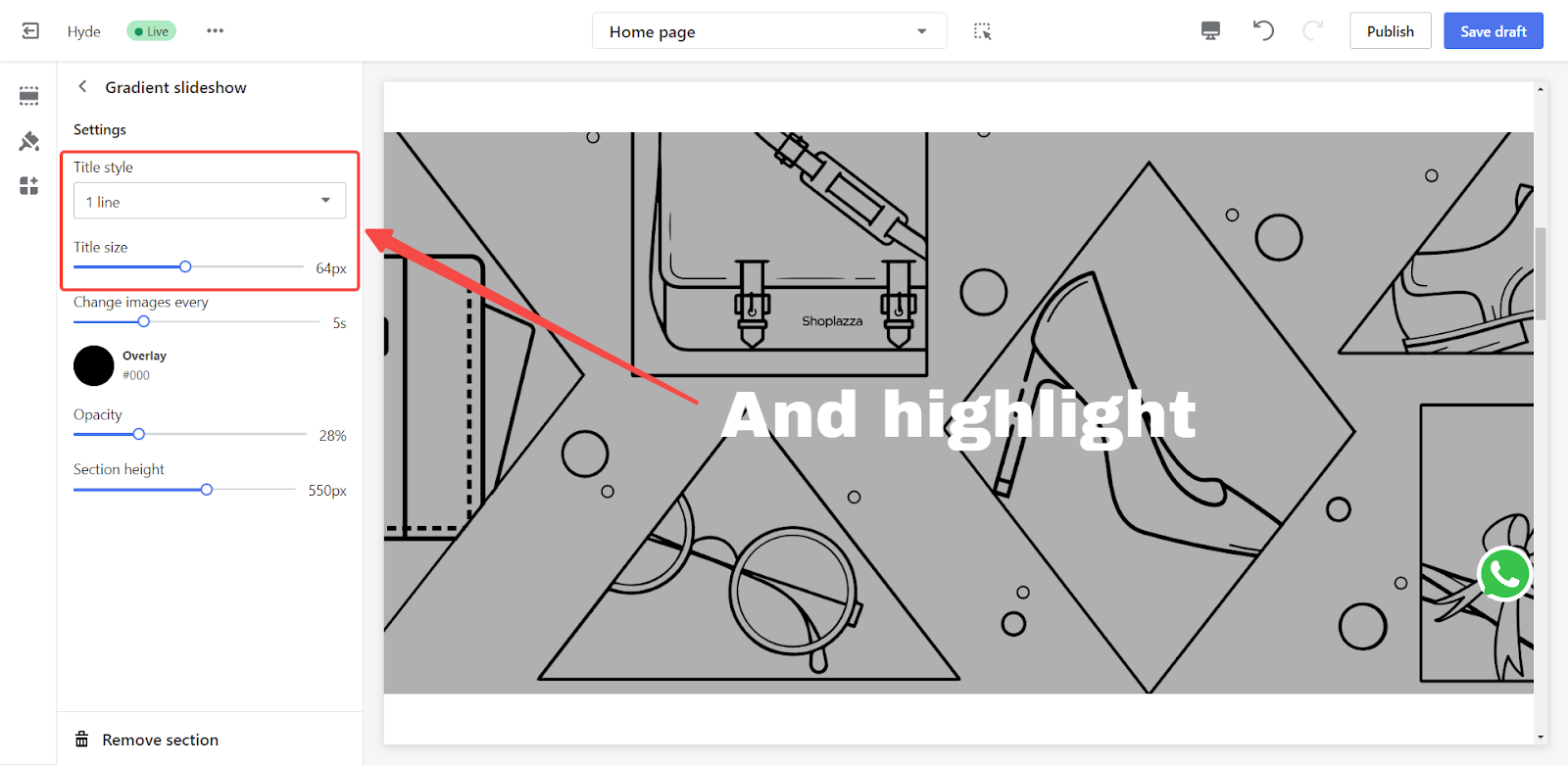 6. Set time duration to switch slides if you want to display multiple images in your slideshow.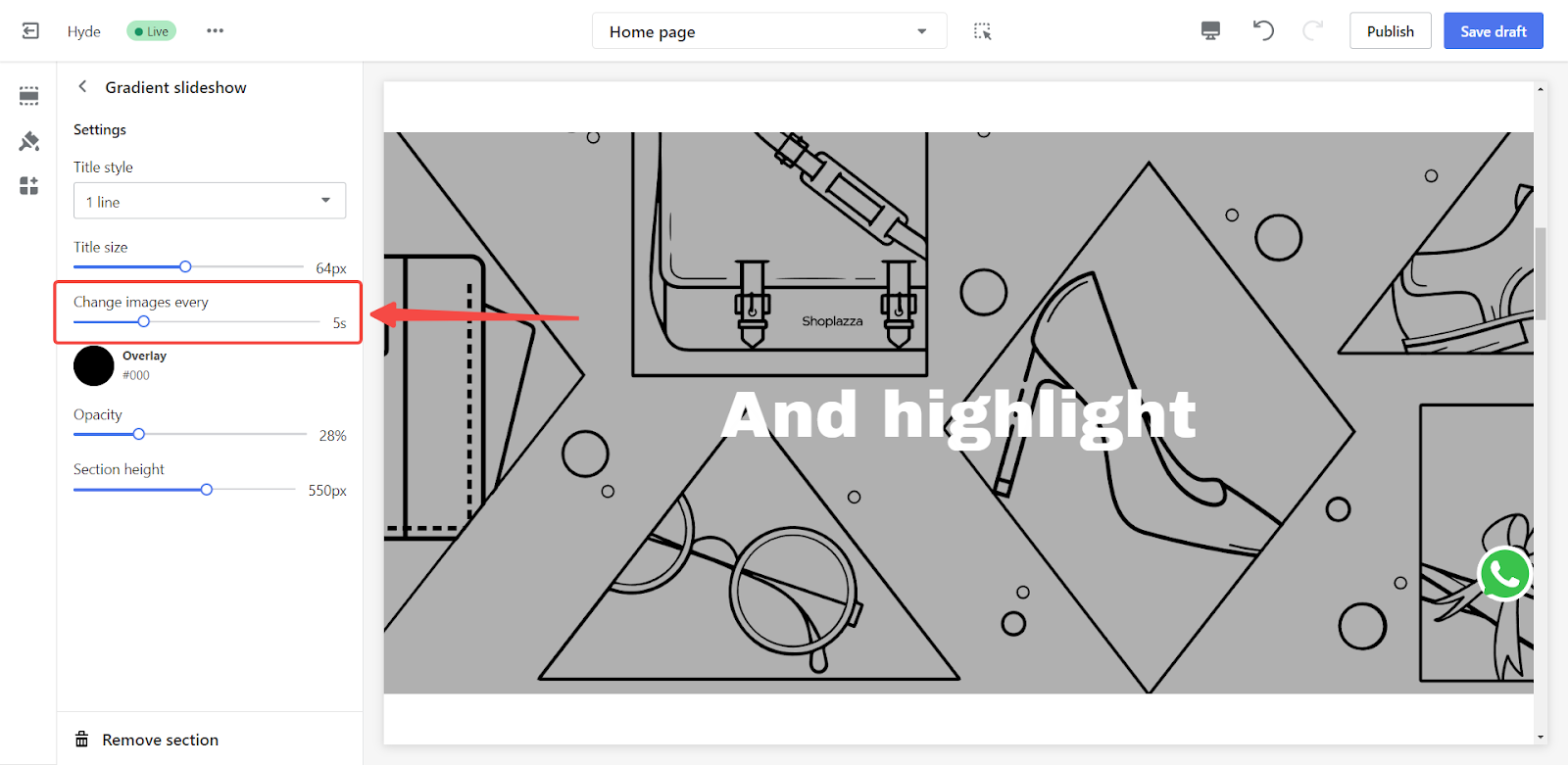 7. The overlay palette adds a fade effect to your photos and background. In the customizer, you can modify color options to shade the slideshow whichever way that matches your business.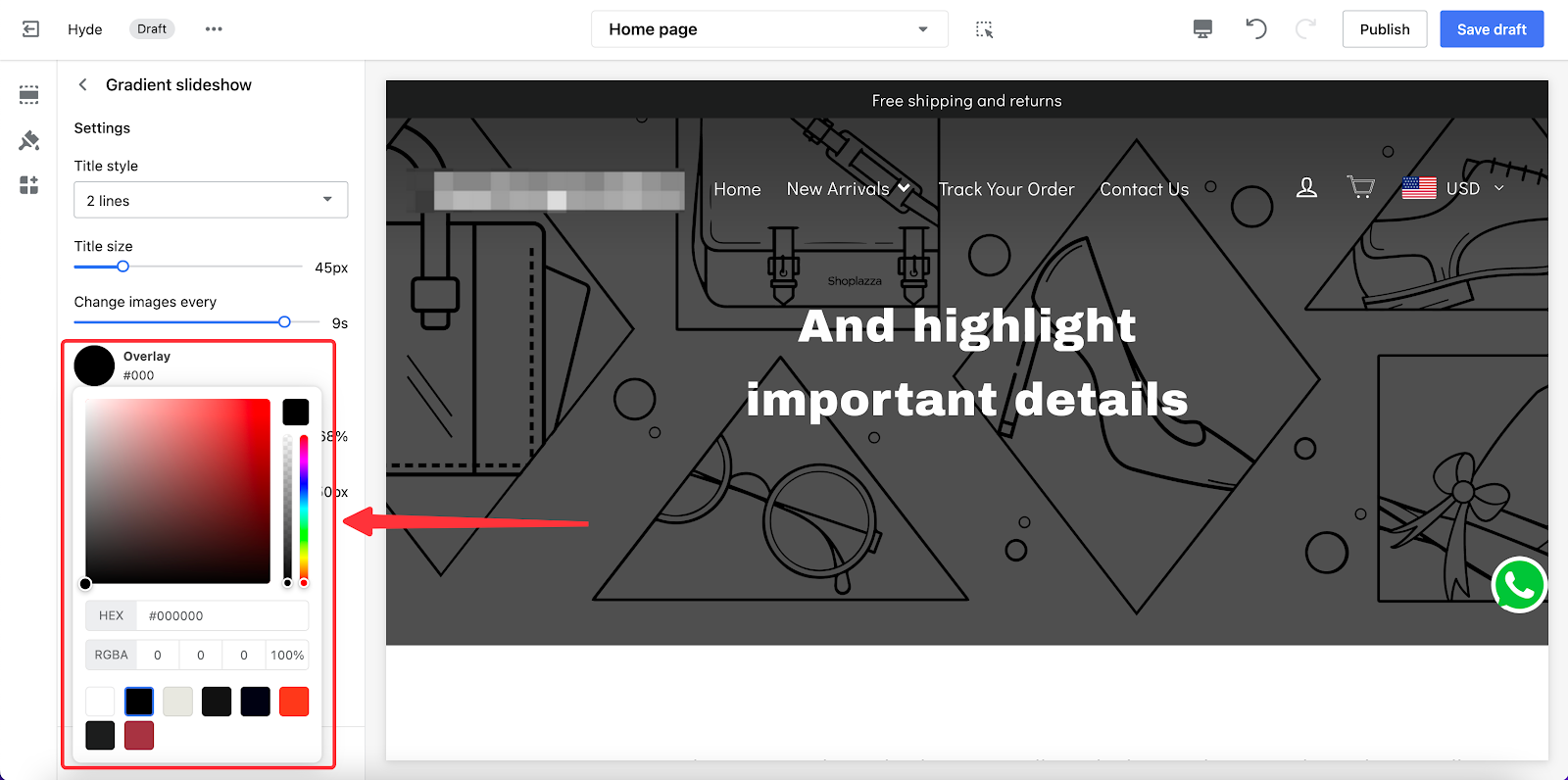 8. Opacity adjusts the transparency of your section background and how well it interacts with your images.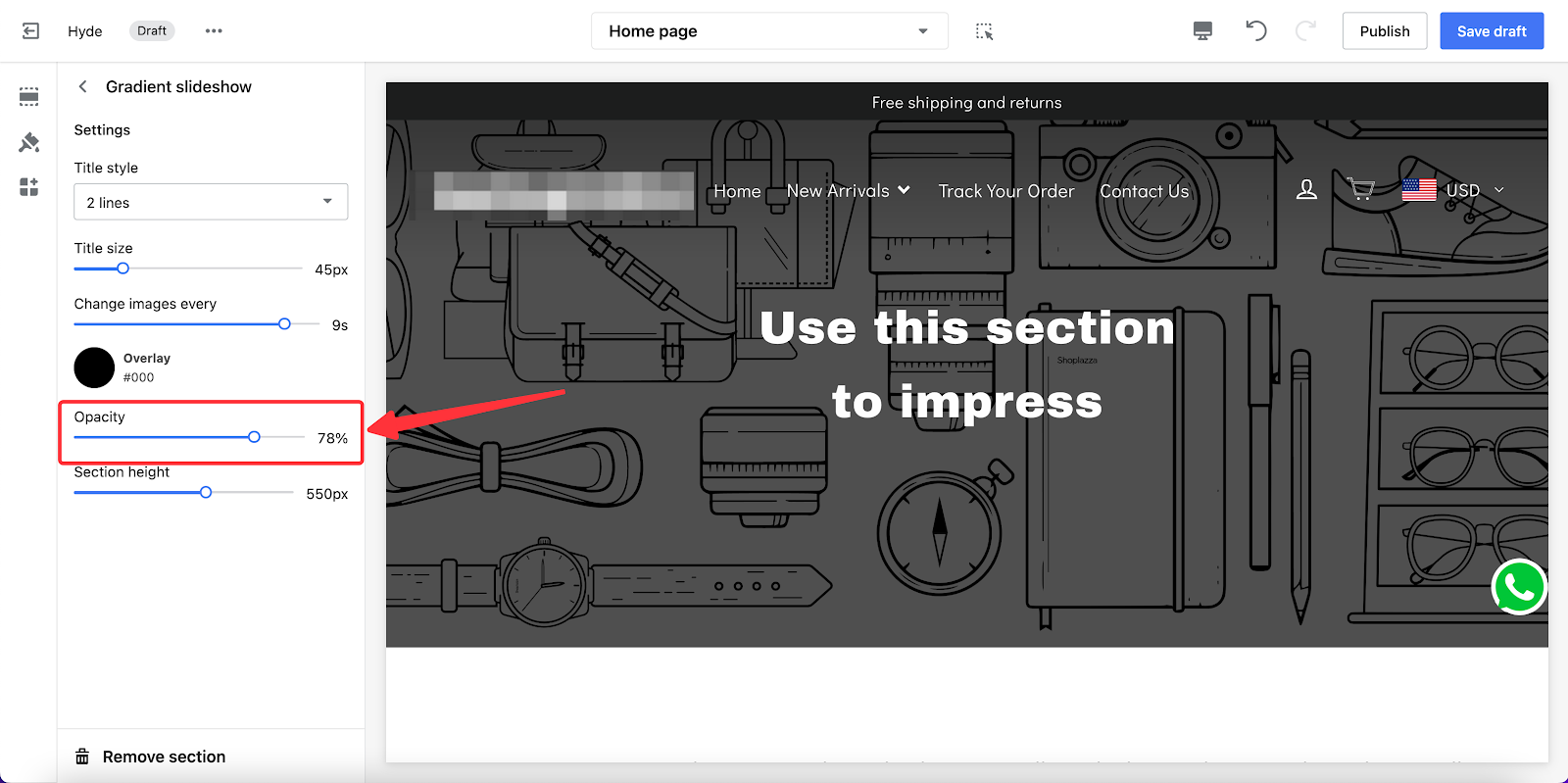 9. Section height resizes the dimensions of your slideshow section.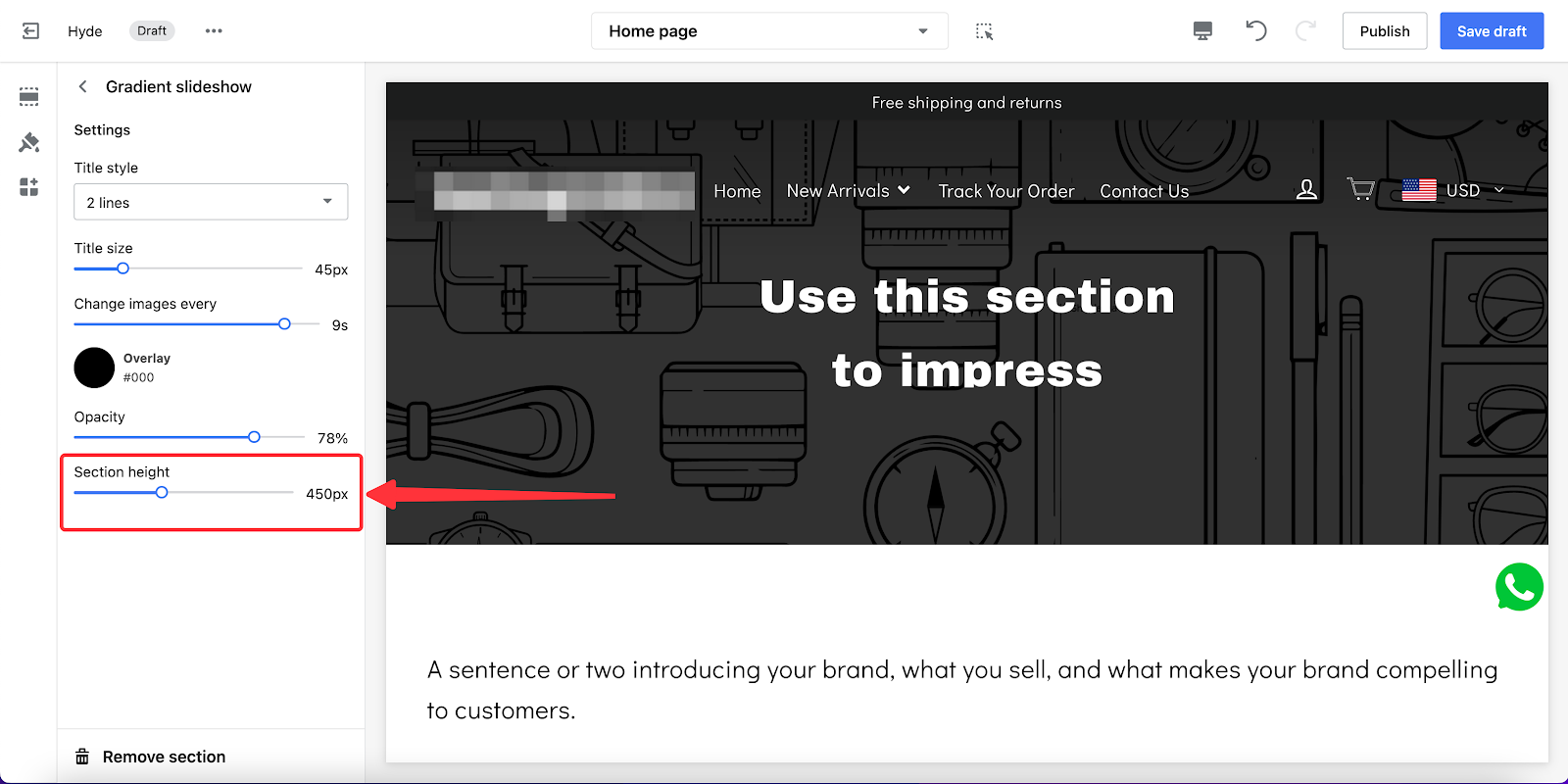 Setting up the gradient slideshow section
1. Refer back to the main editing page and configure each block separately.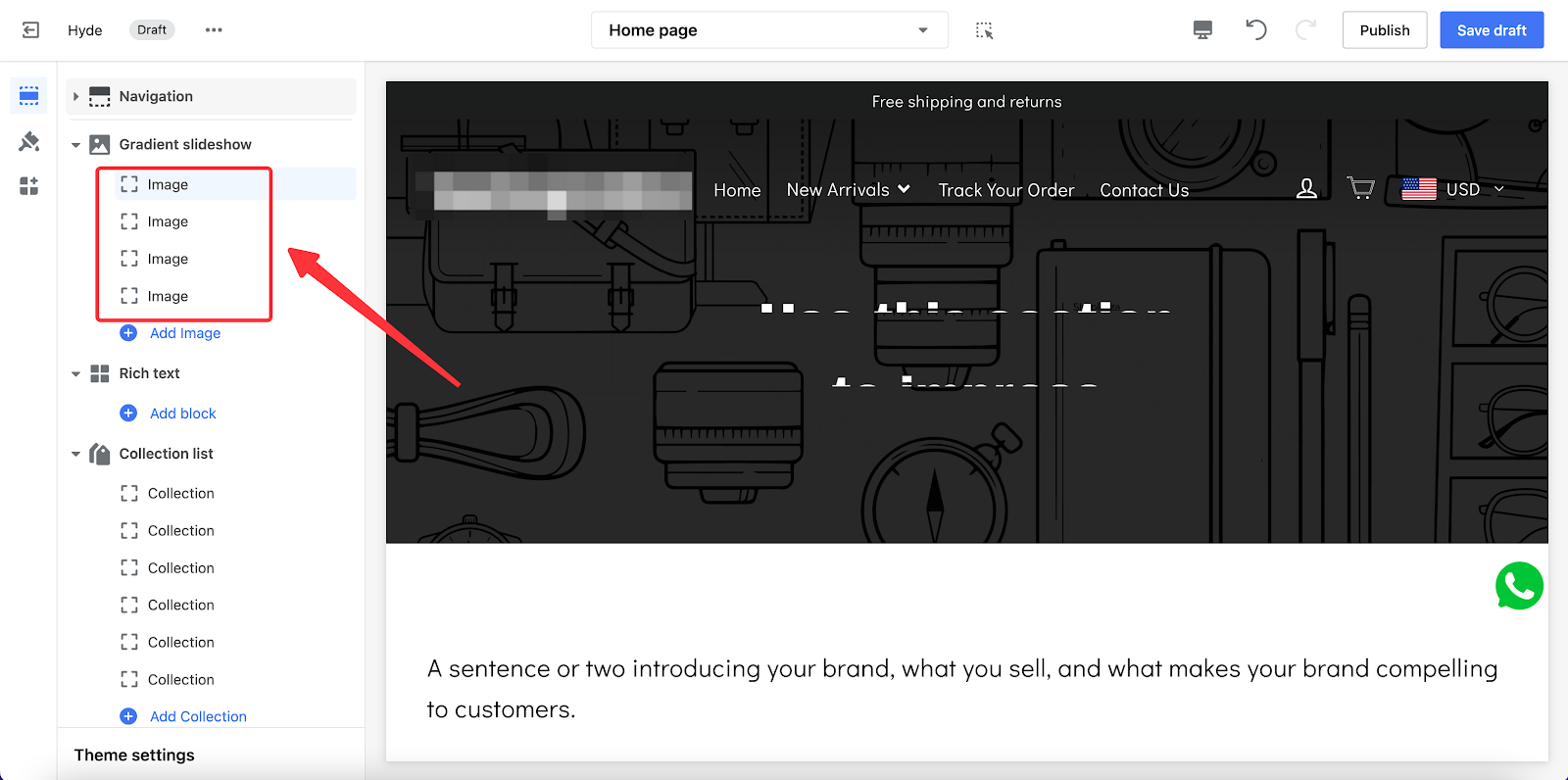 2. Assign your photos by clicking Select image.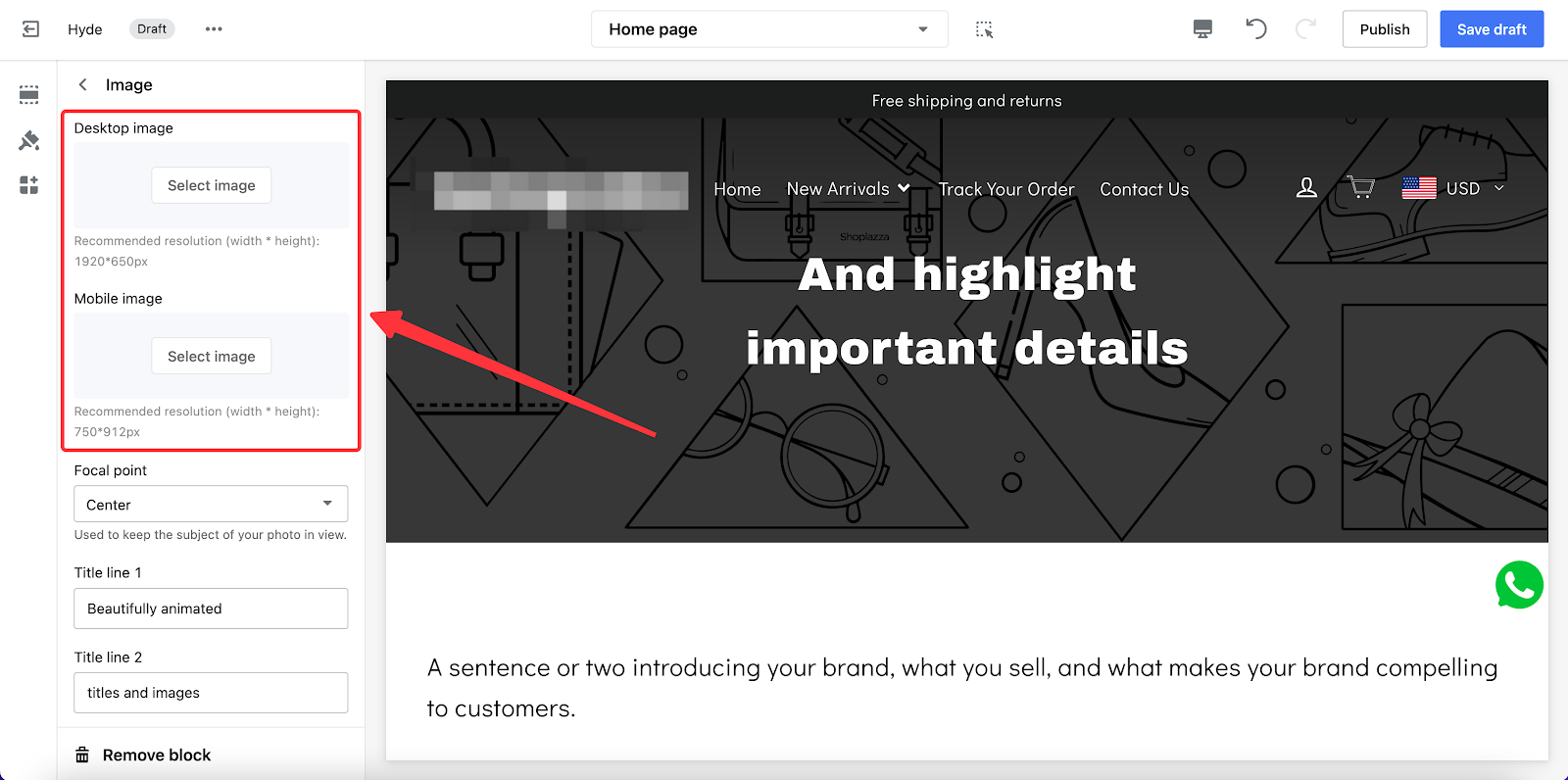 3. Set a focal point to ensure that a key part of an image won't get cropped.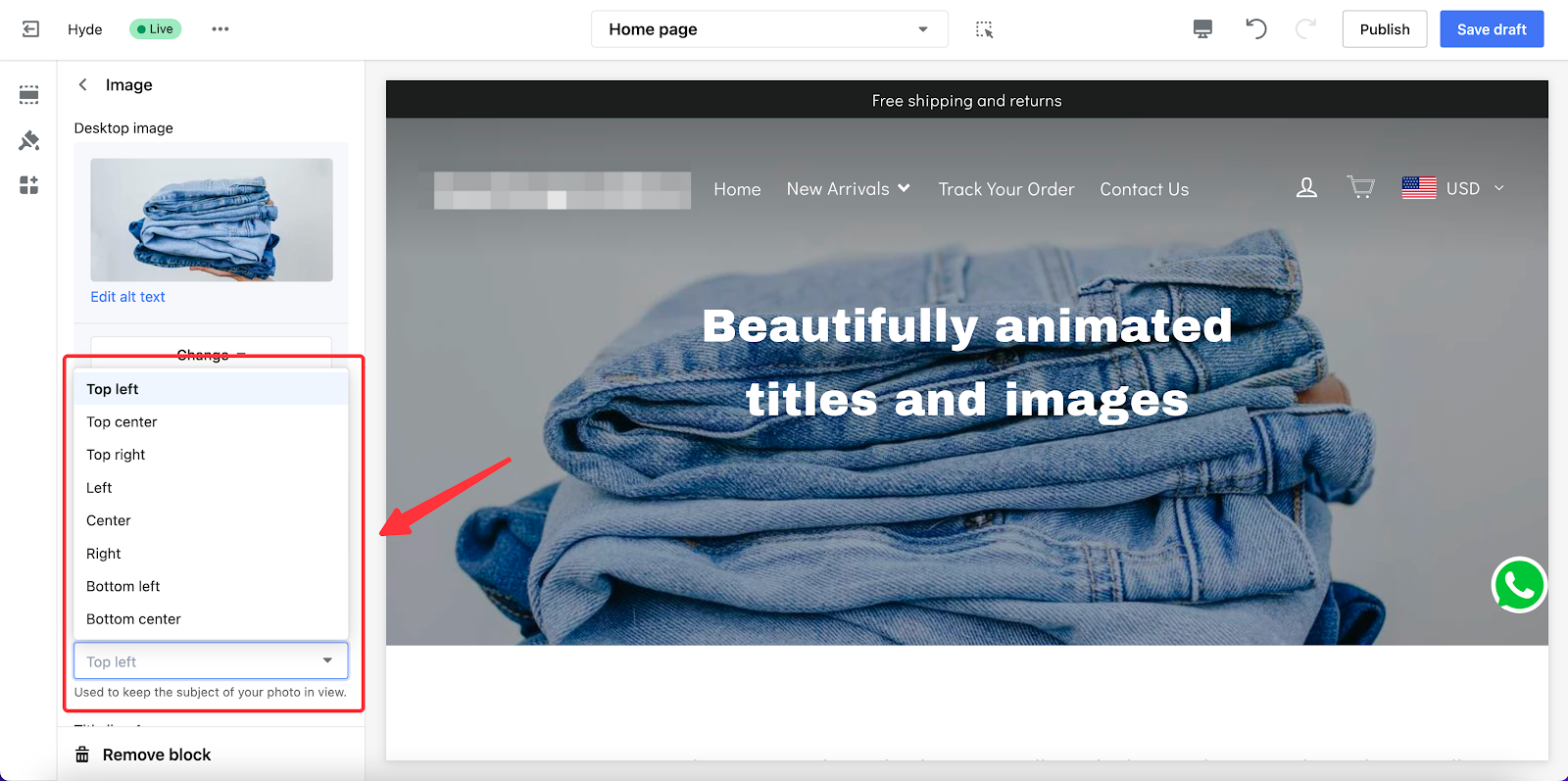 4. Modify your text edit displayed on photos with line 1 and line 2.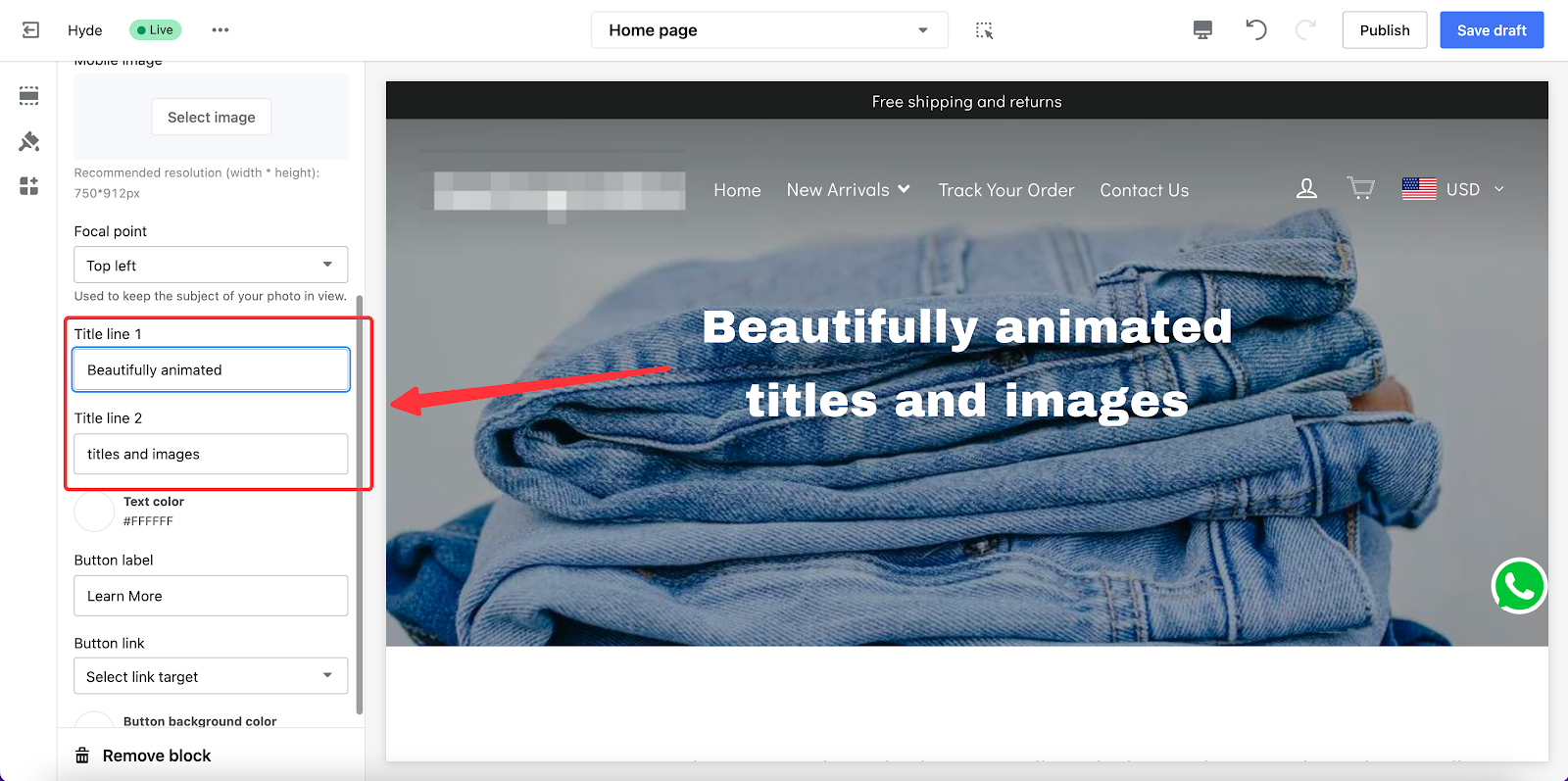 5. Customize the color of your text with the color swatch.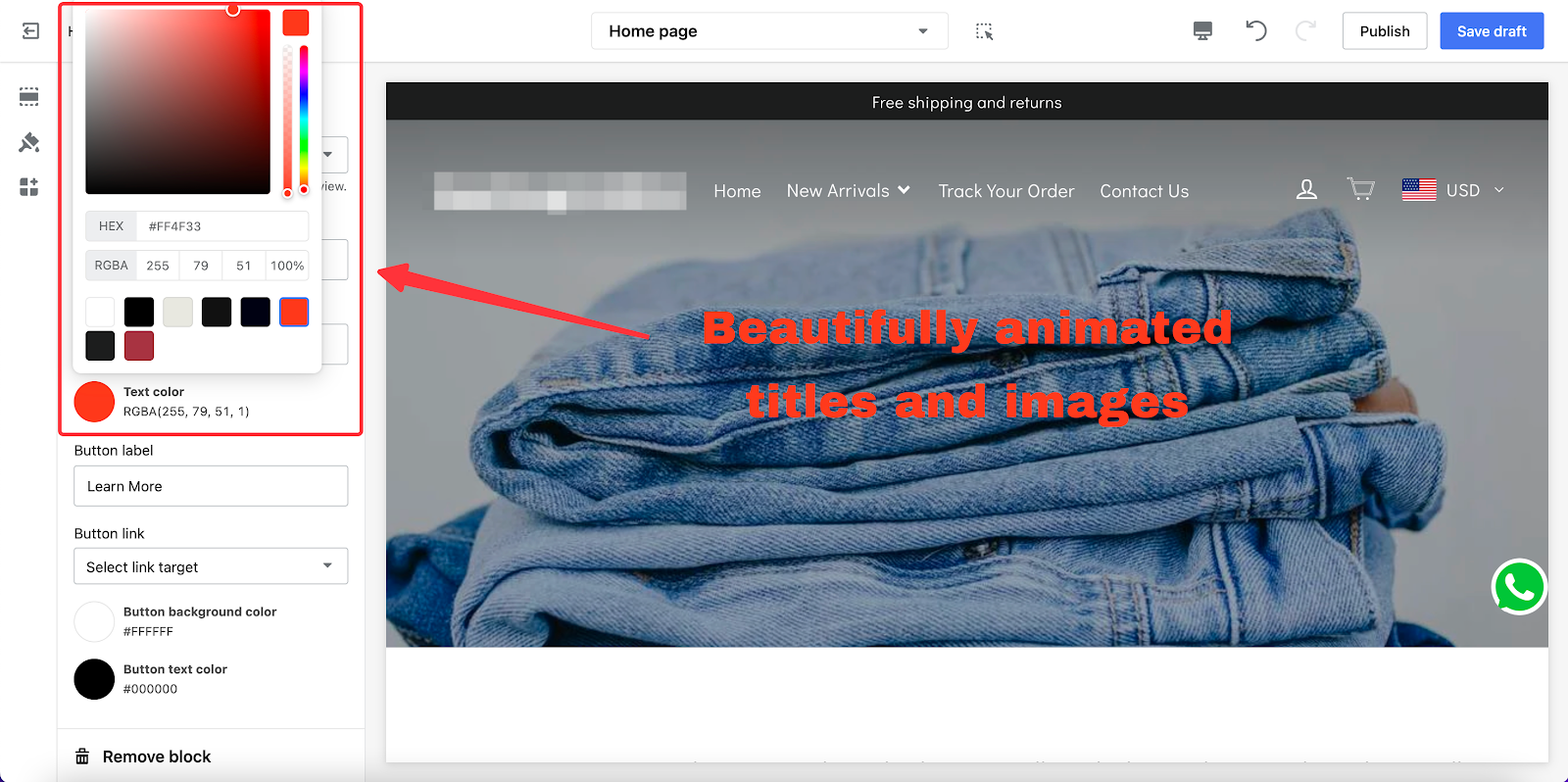 6. Setting up optional buttons allows customers to go on and browse your other webpages. Here, you are given a handful of skillfully crafted tools that can help you to complete the design.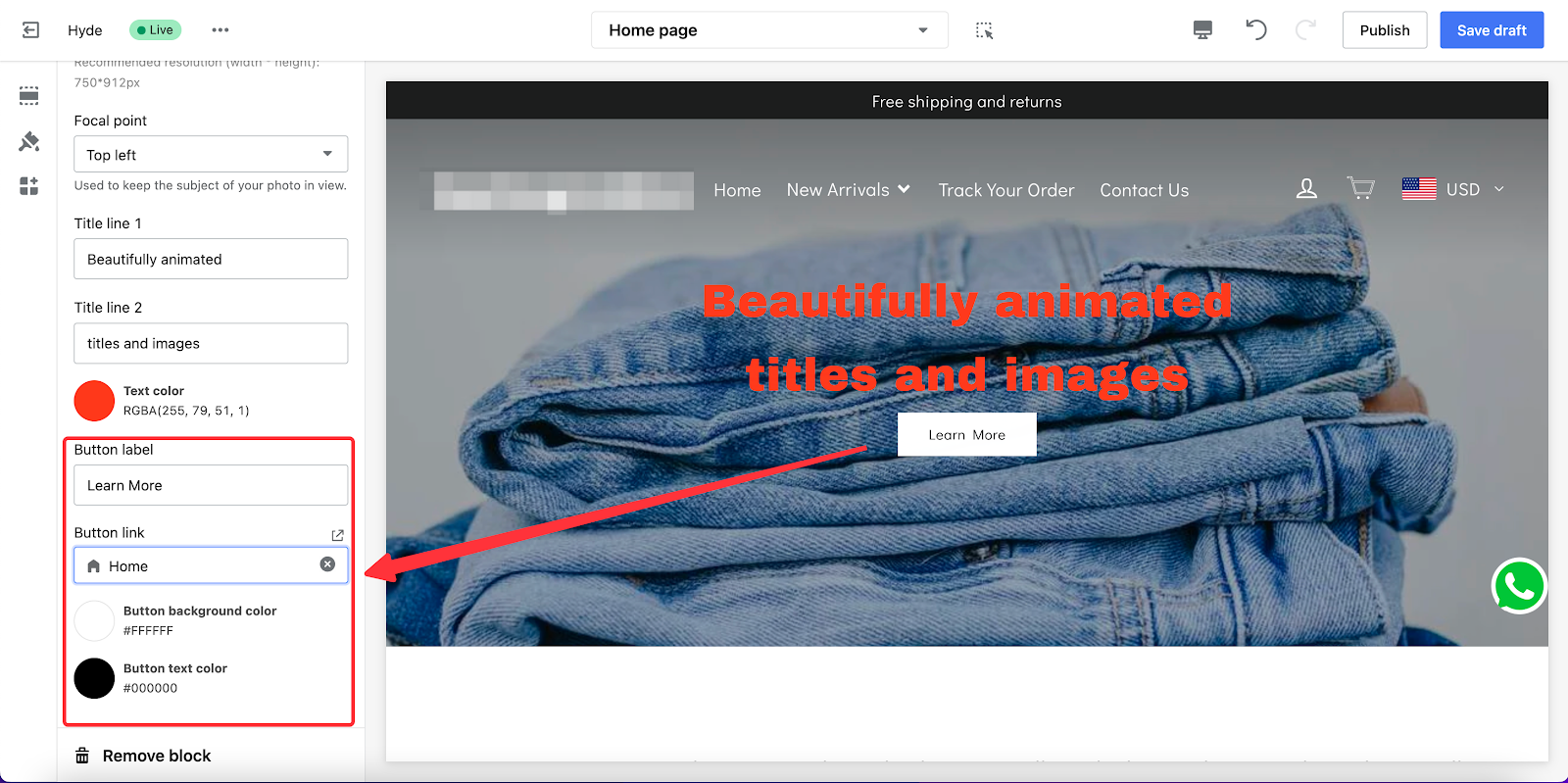 Gradient slideshow is versatile and dynamic, it enhances the visual aspect of your website with the right color hues that match your brand. The dynamic slideshow also adds a unique feel to your store design that helps you stand out from your competitors.
Related Topics