The Split slideshow section adds a great split-screen effect to separate your image content and other elements in this section. The Split slideshow supports a brief heading and sub-text as well as optional buttons to redirect customers to your collection pages.
This section is useful when:
You want to create a section to showcase your latest products.
You want to enhance your product visuals by separating the main image and the rest of the elements.
We will demonstrate how to create a Split slideshow section in Hero.
Adding a Split slideshow section
1. From your Shoplazza Admin, go to > Settings > Themes > and click on the Customize button.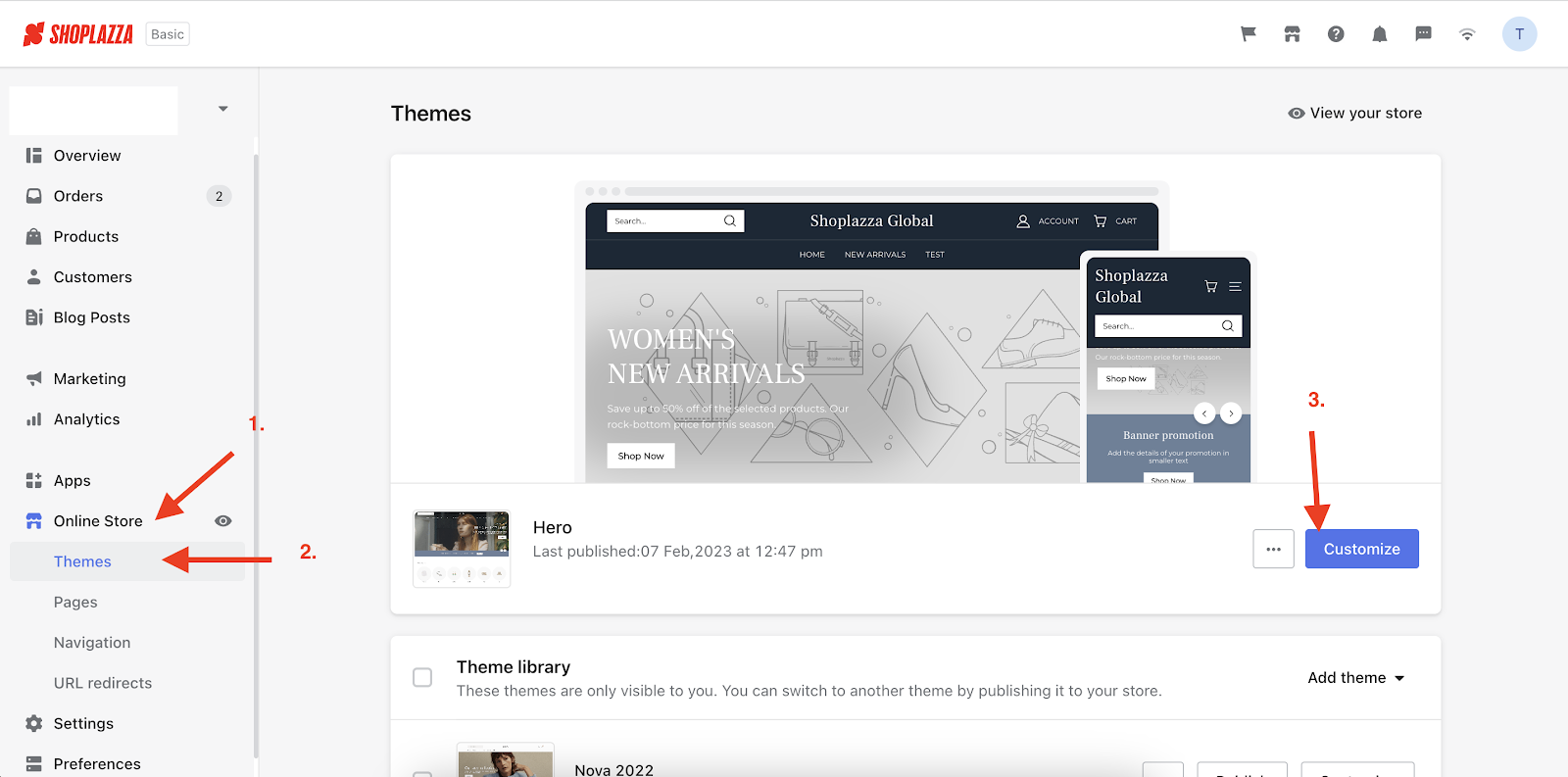 2. Click the Add section to see more available sections for this theme.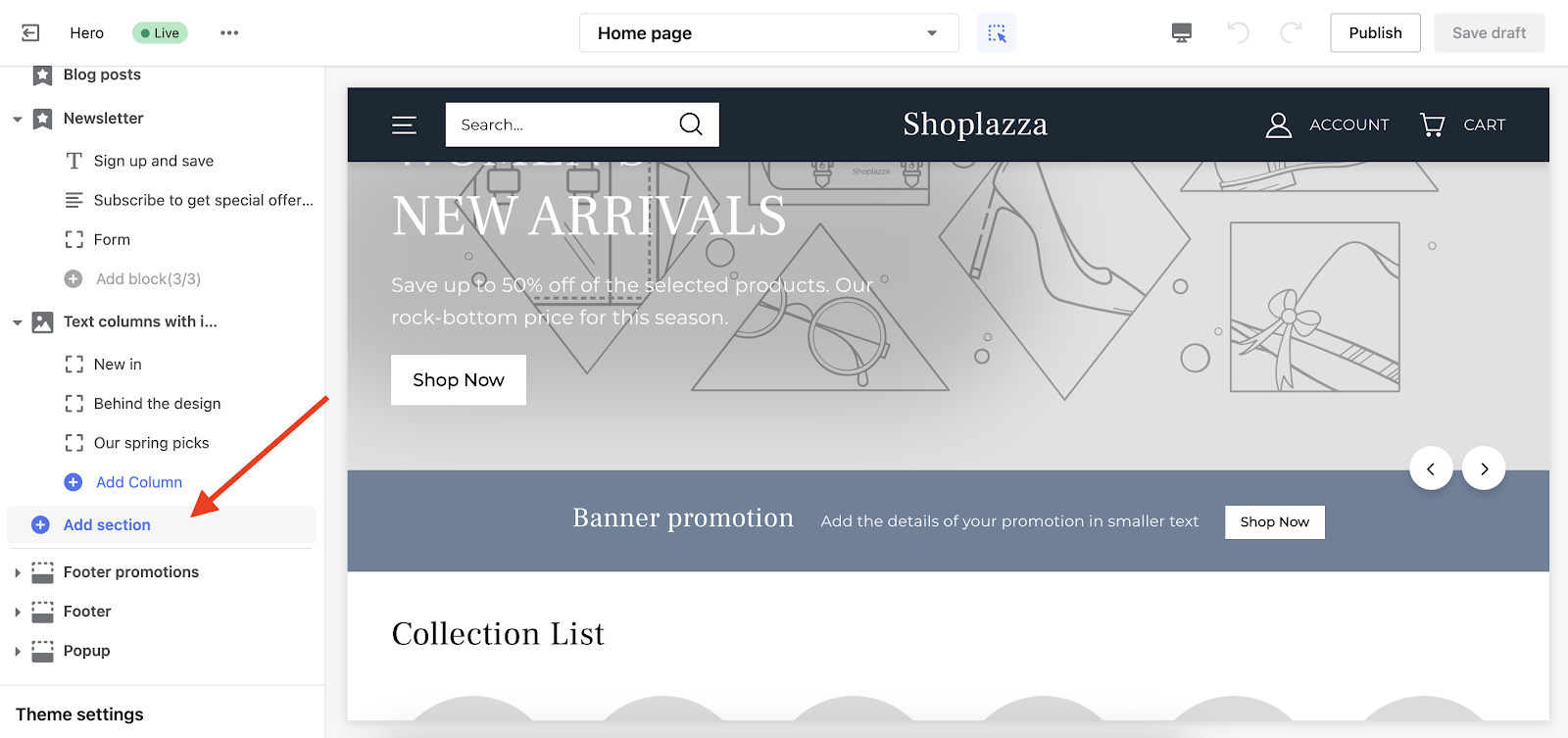 3. Under Theme sections, click Show more to select the Split slideshow section and customize your configurations.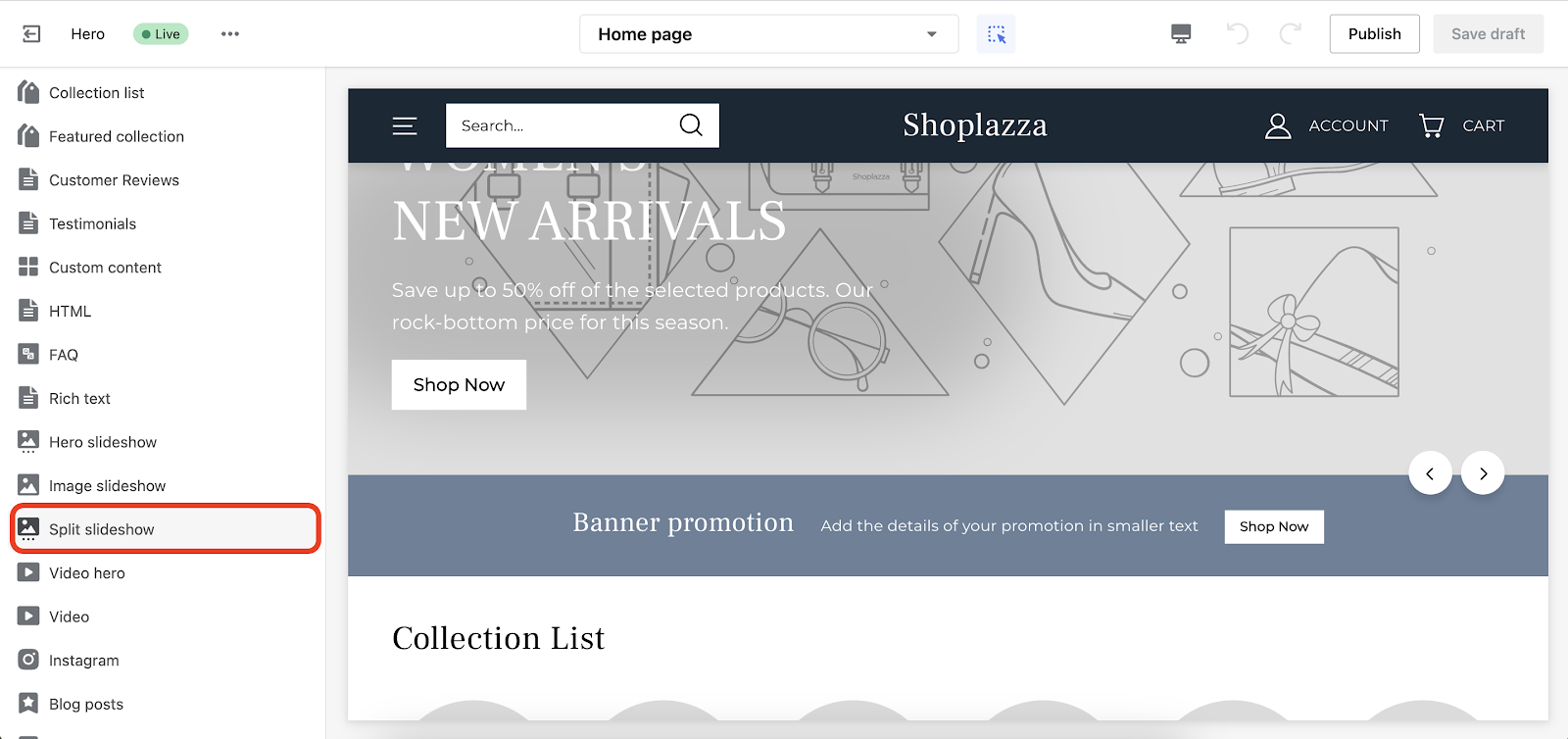 4. If you would like to reposition the Video hero section, use the Drag indicator to place anywhere on the layout.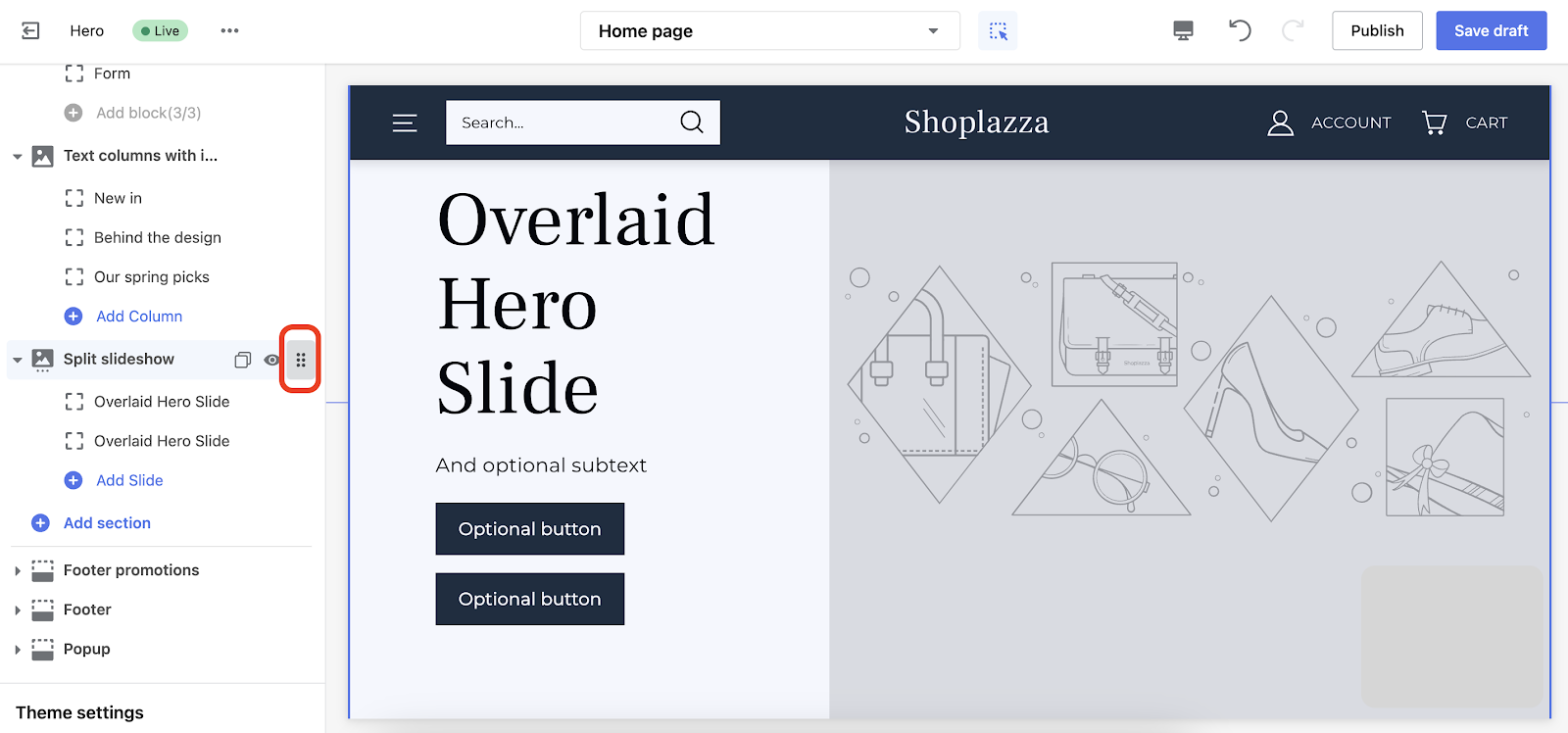 5. In the added Split slideshow section, you are given options to edit the following:
Full page width: toggle on to display this section in fullscreen size.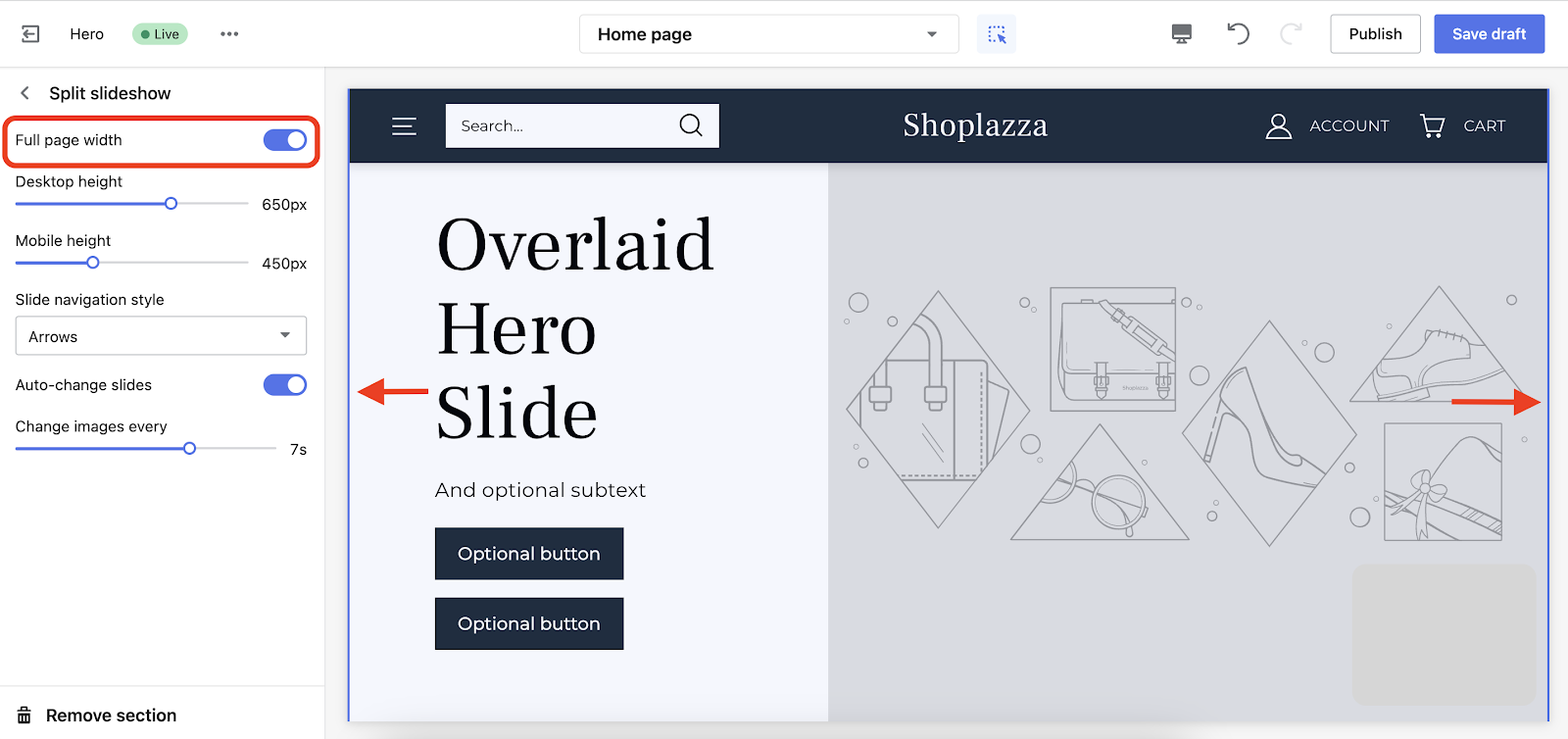 Desktop & Mobile height: Use the sliders to adjust the height of this section. To preview your adjustments for mobile devices, please refer to the preview icon on the top right.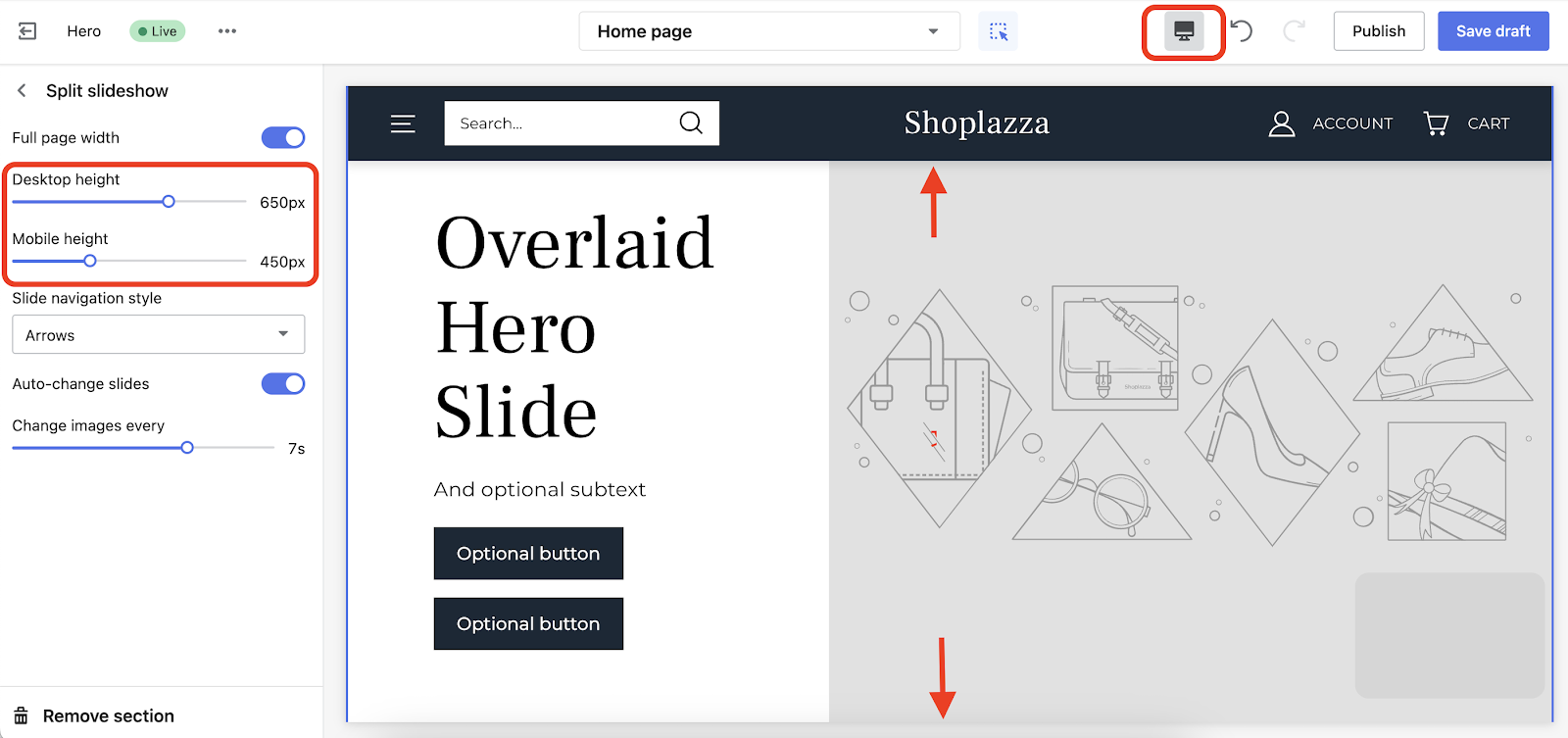 Slideshow style: Customize your layout for this section. Here, the classic layout separates the image from the rest of your elements, whereas Magazine style creates a borderless overlaying effect.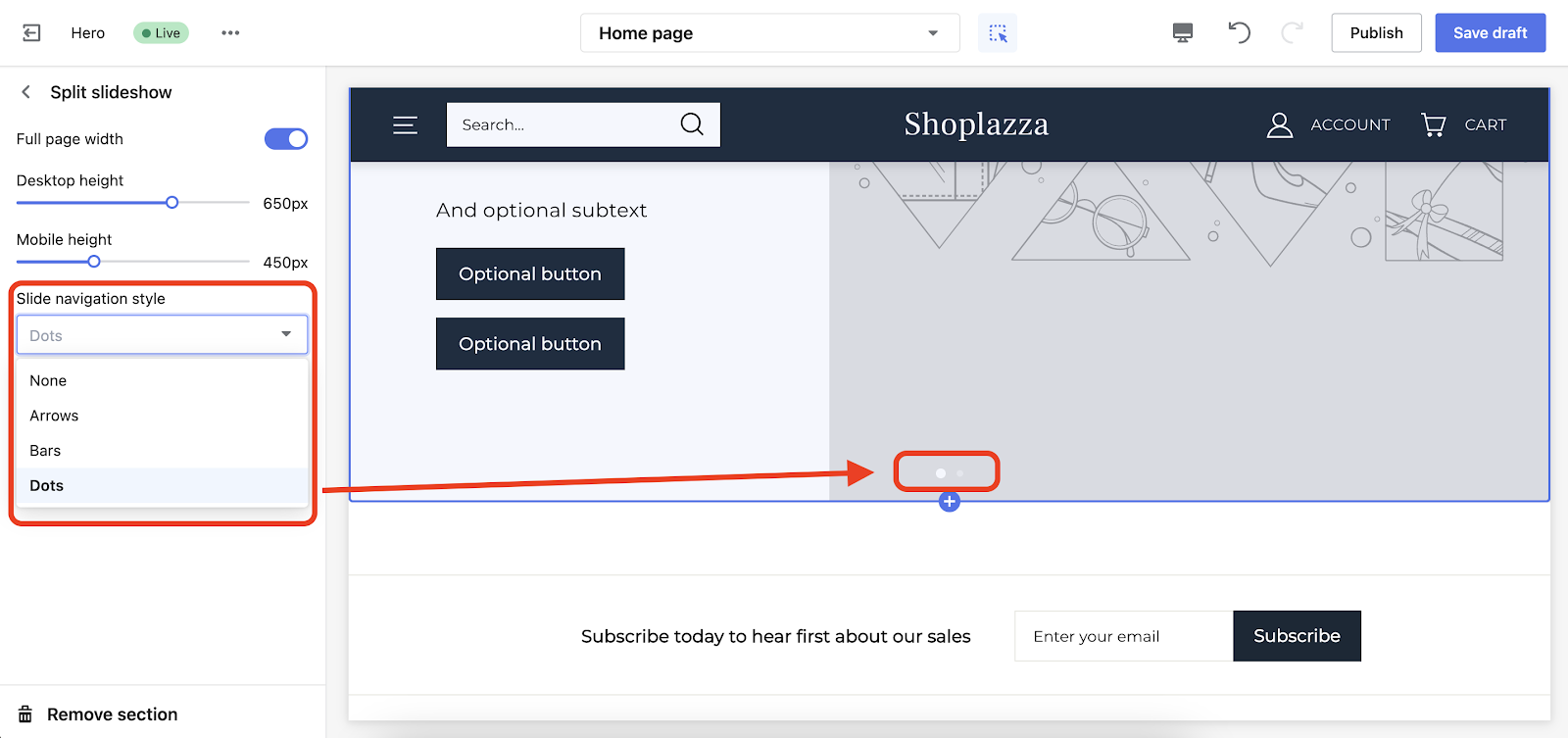 Auto-change slides: Toggle on to rotate your slides automatically. Use the slider option to manage the rotation time frame.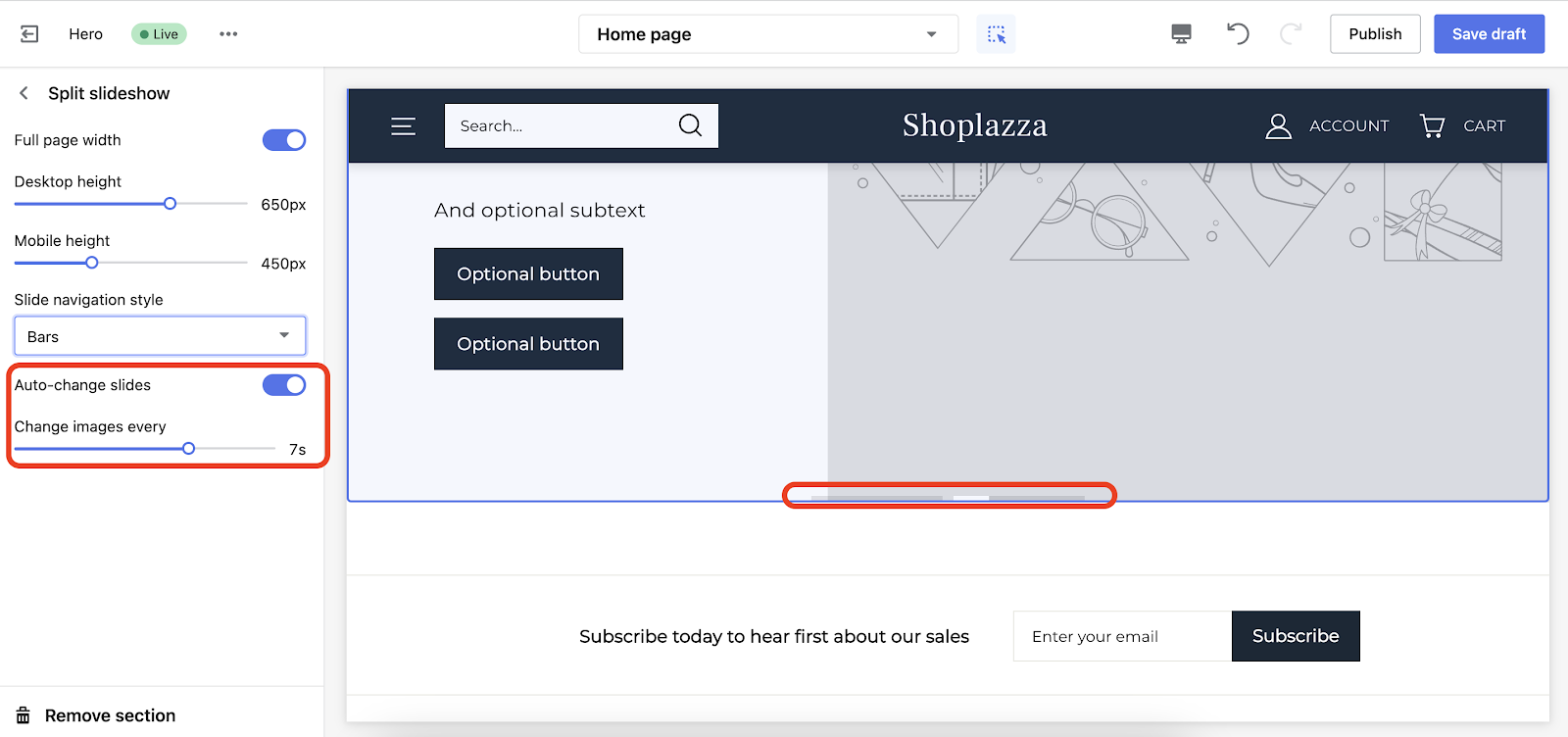 Editing your Split slideshow section
1. A minimum of 2 slides are required and you may add up to a maximum of 5.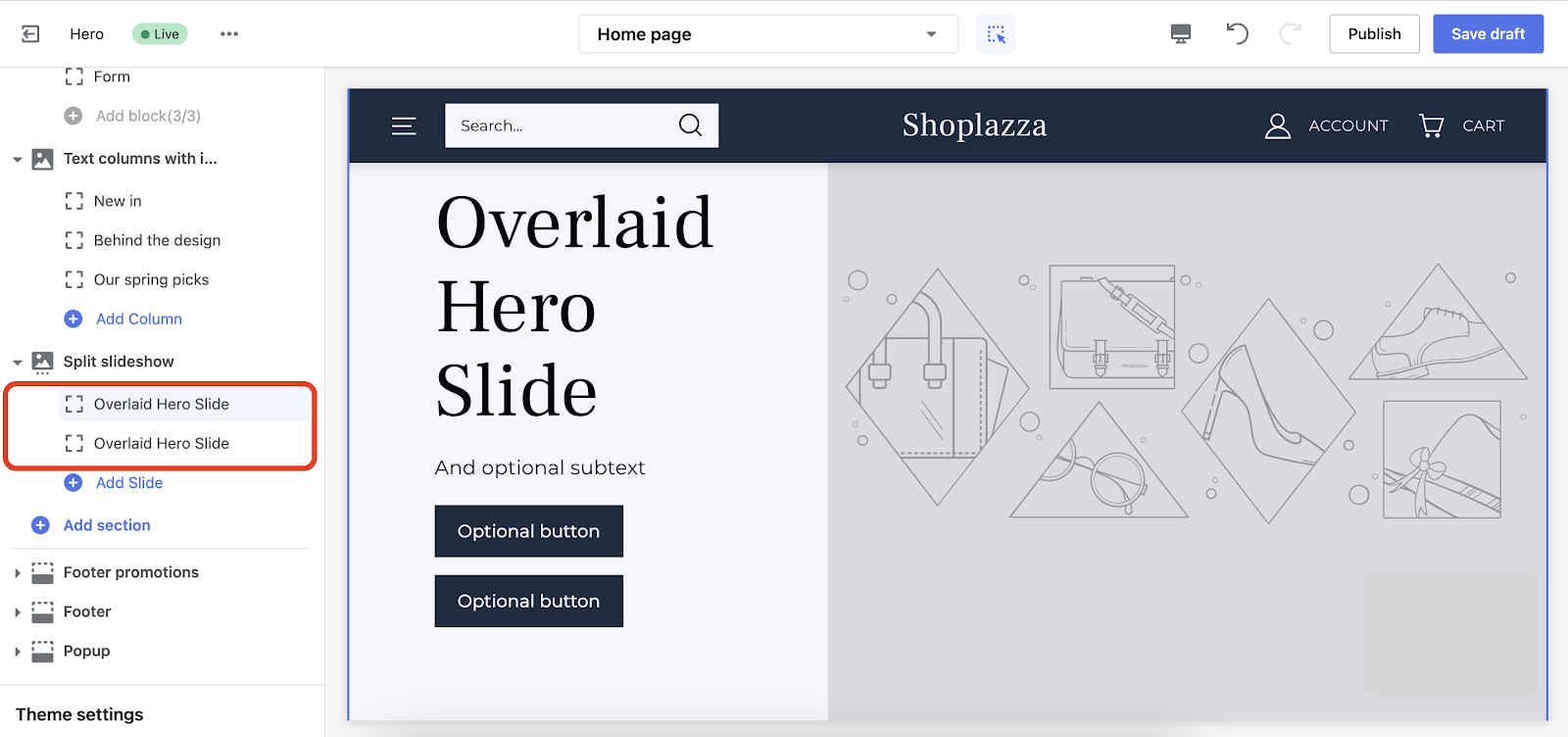 2. Customize your Heading and Text body.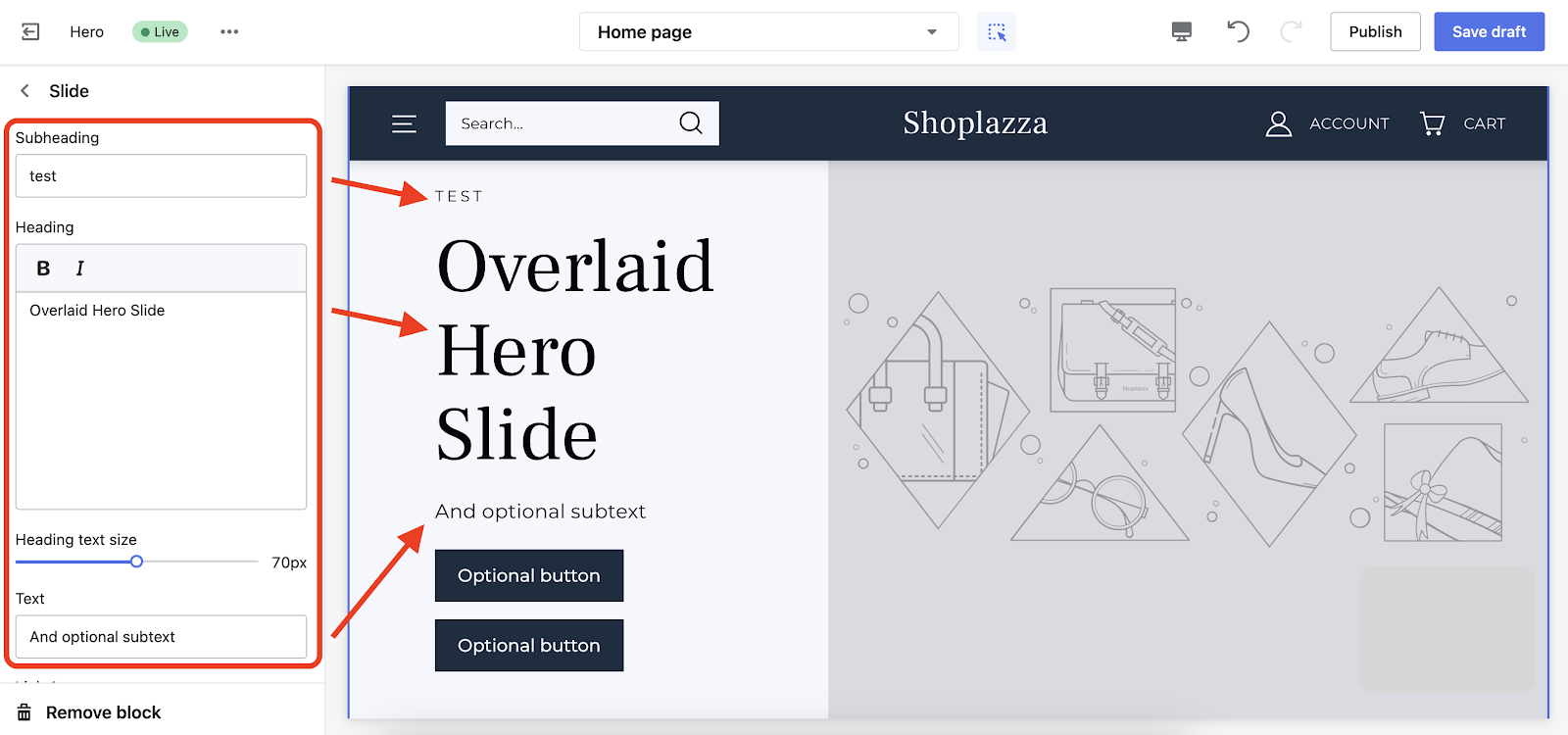 Linking your buttons
Here you have the option of linking the buttons to your collections or redirecting them to another collection depending on your setup.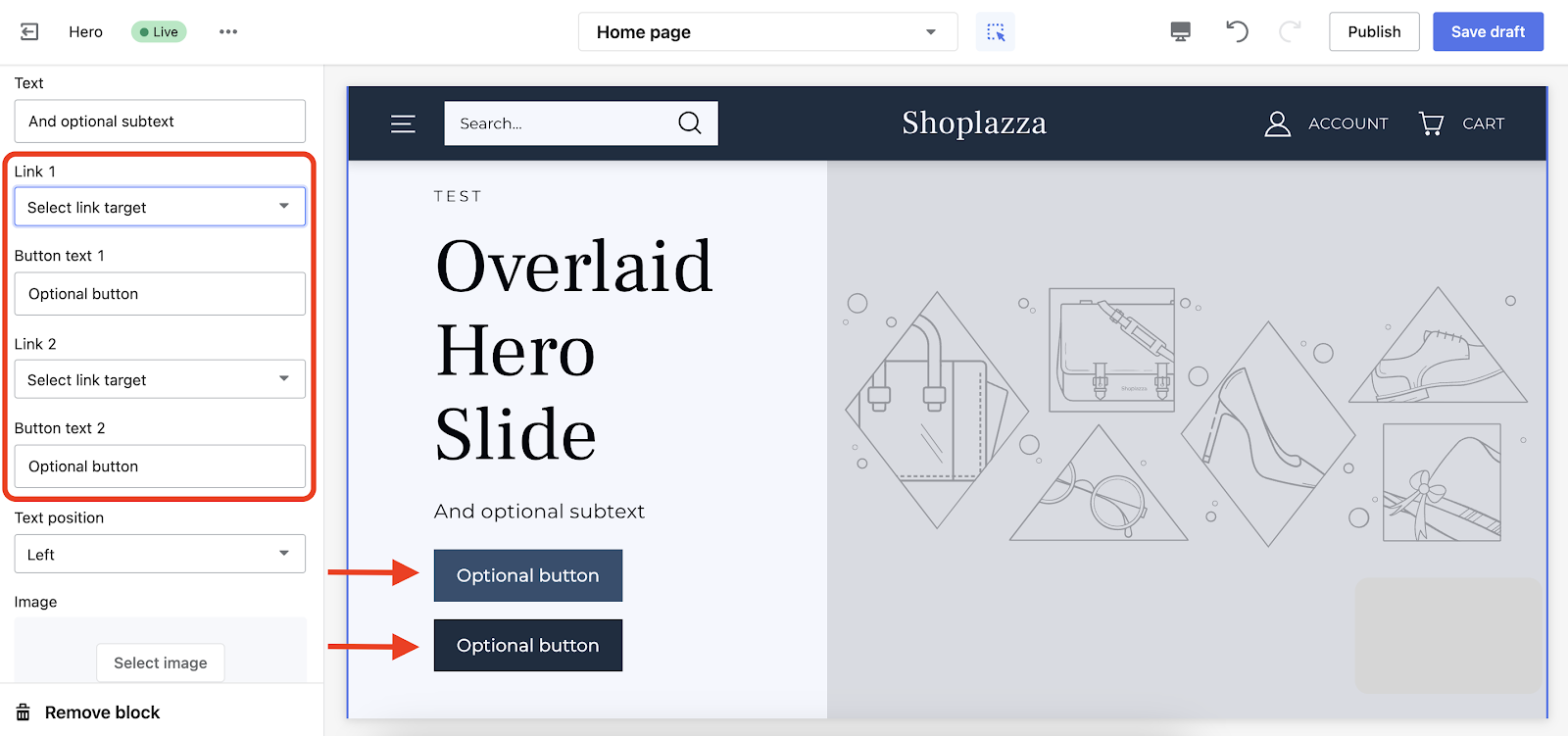 Text alignment
Customize your layout settings of where your text should be positioned.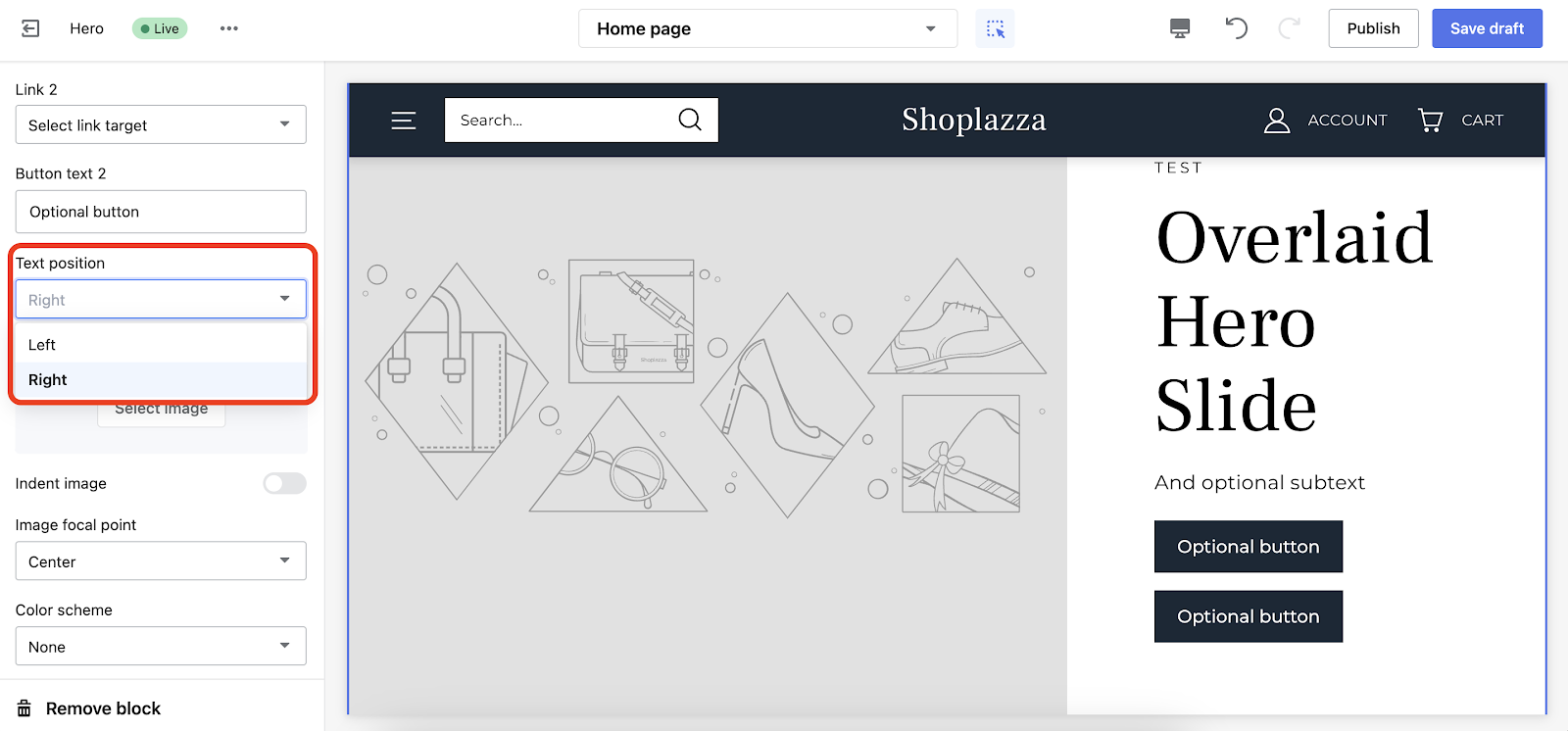 Images
Indent image: toggle on this option to auto-resize the image and leave more empty space to fit in your text.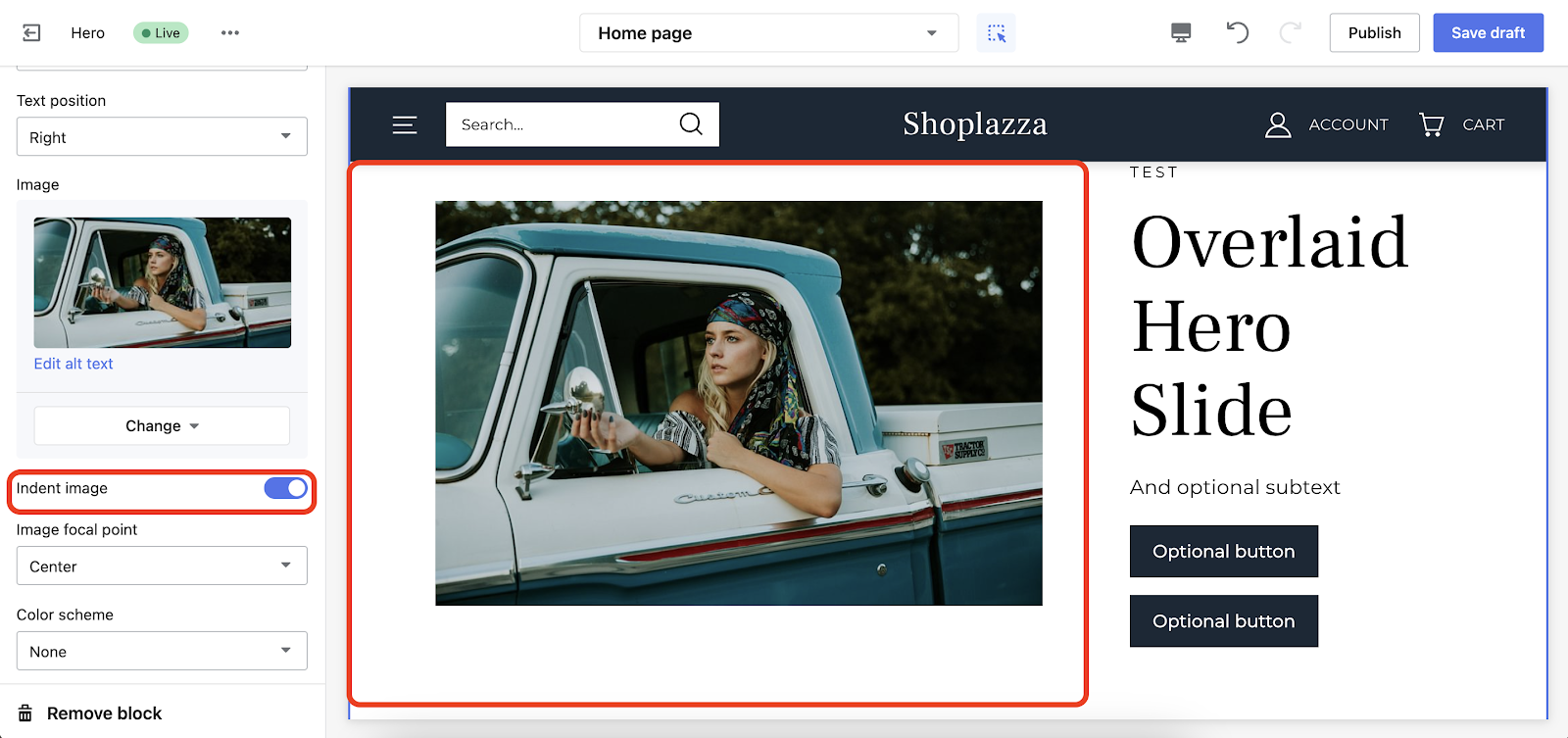 Image focal point:  Set a focal point to ensure that a key part of an image won't get cropped.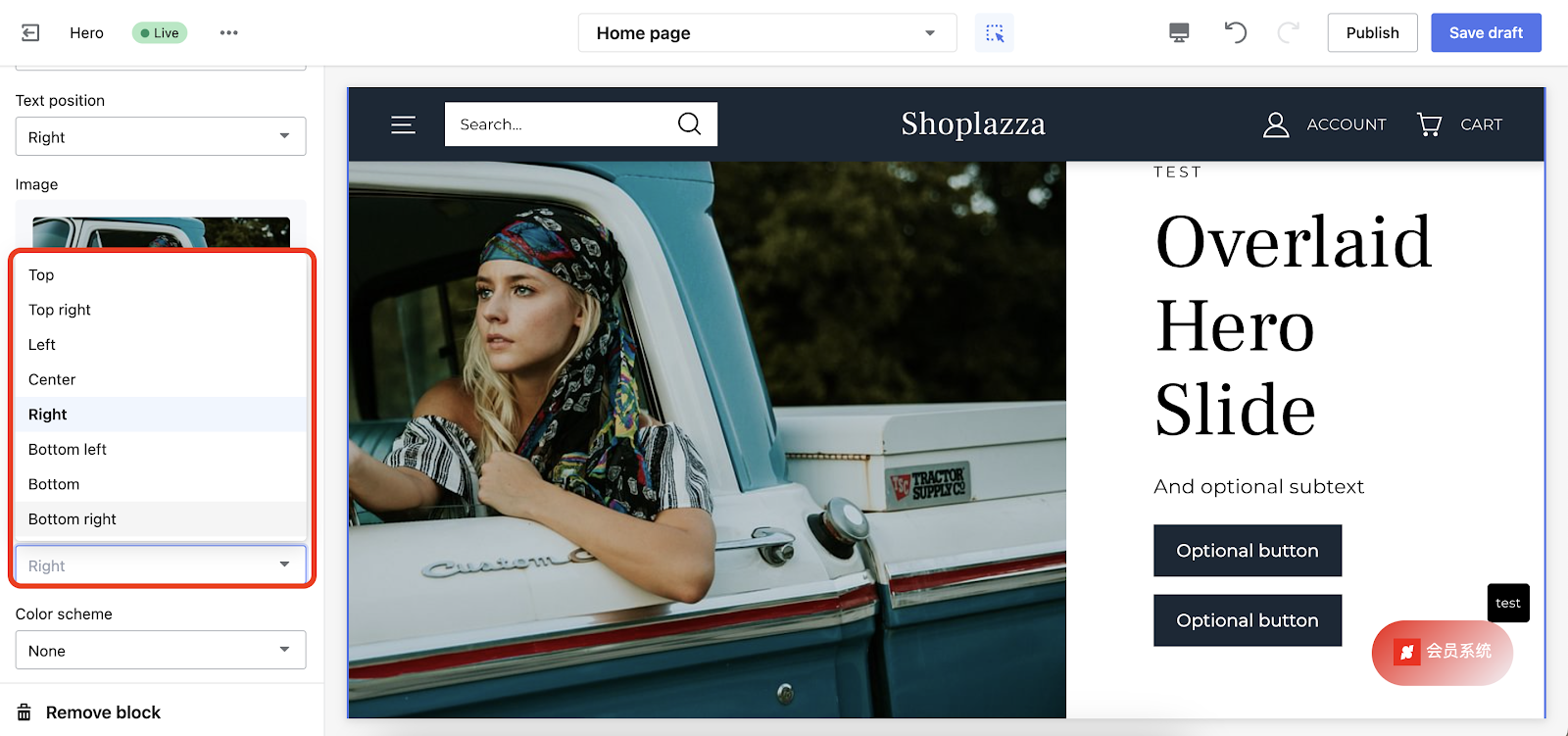 Background
1. Here, you are given a few extra options to modify the background color and add color contrast to the section you created.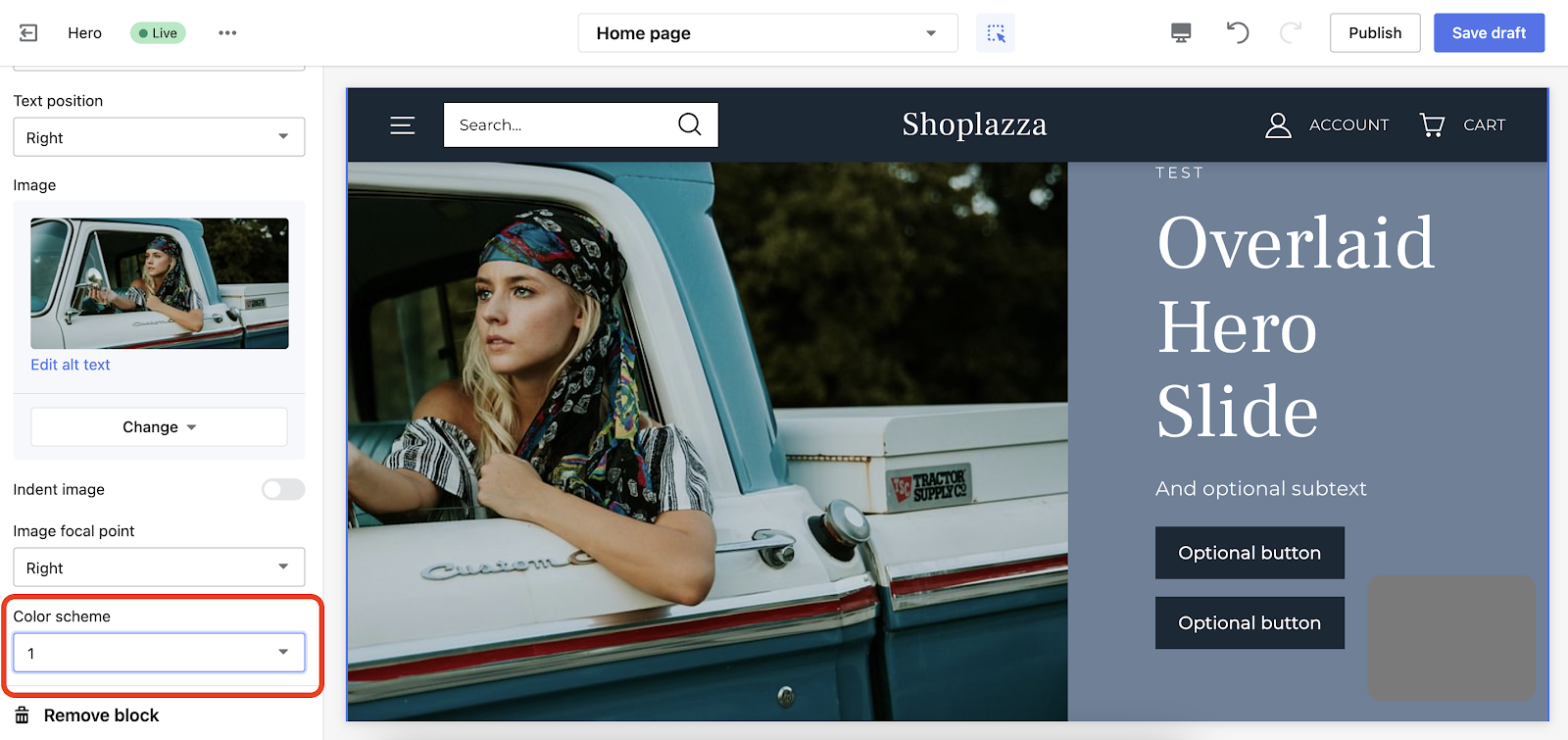 Now you know how to create a Split slideshow section. Go ahead and create your own and better showcase your products!
Related topics