Shoplazza offers an all-in-one e-commerce platform designed for independent business owners looking to establish, operate, and expand their online presence. This versatile platform enables you to:
Craft and personalize your online storefront
Conduct sales across various channels, including Facebook, Instagram, and TikTok
Manage your product lineup, stock levels, transactions, and shipping details
Develop and analyze impactful online marketing strategies
With each subscription plan, you gain access to unlimited product listings, seamless integration across multiple sales channels, and effortless connection to major social media platforms. Begin your journey with a 7-day free trial by signing up using one of these methods:
1. Register using your Google Account.
2. Sign up by providing your email address.
Embark on your e-commerce adventure with Shoplazza today!
Note
Please refer to Plans & Pricing   to learn more about our pricing plans.
Steps
1. Go to Shoplazza home page   and click Sign up on the top right of the page.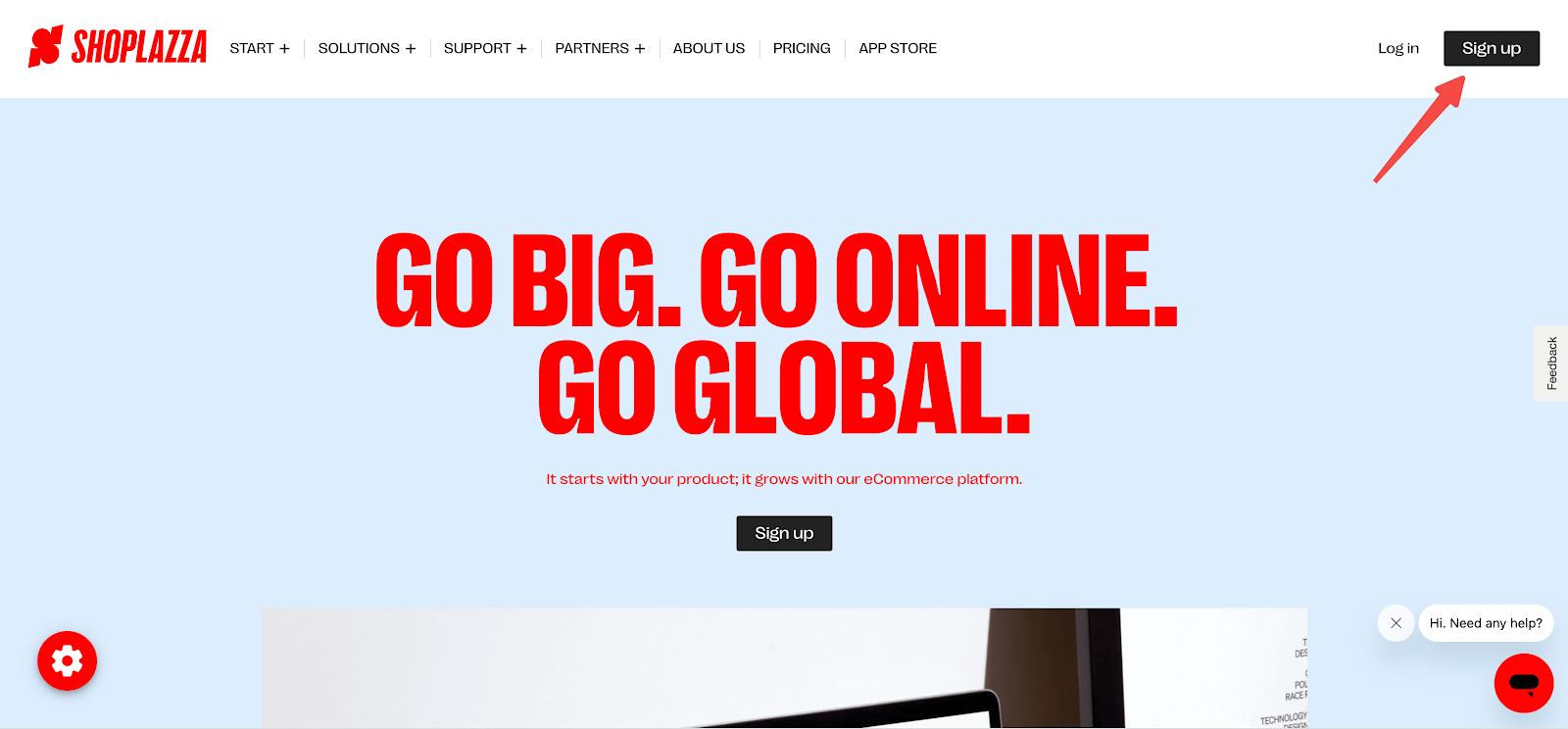 2. Signing up with Google helps you quickly manage user authentication on Shoplazza. You can sign in to your existing google account to give your consent to share your profile information with Shoplazza.
Note
You can sign in to your Shoplazza storefront free from entering other credentials once you've completed the registration process.
3. If you choose not to sign up with Google, enter your email address.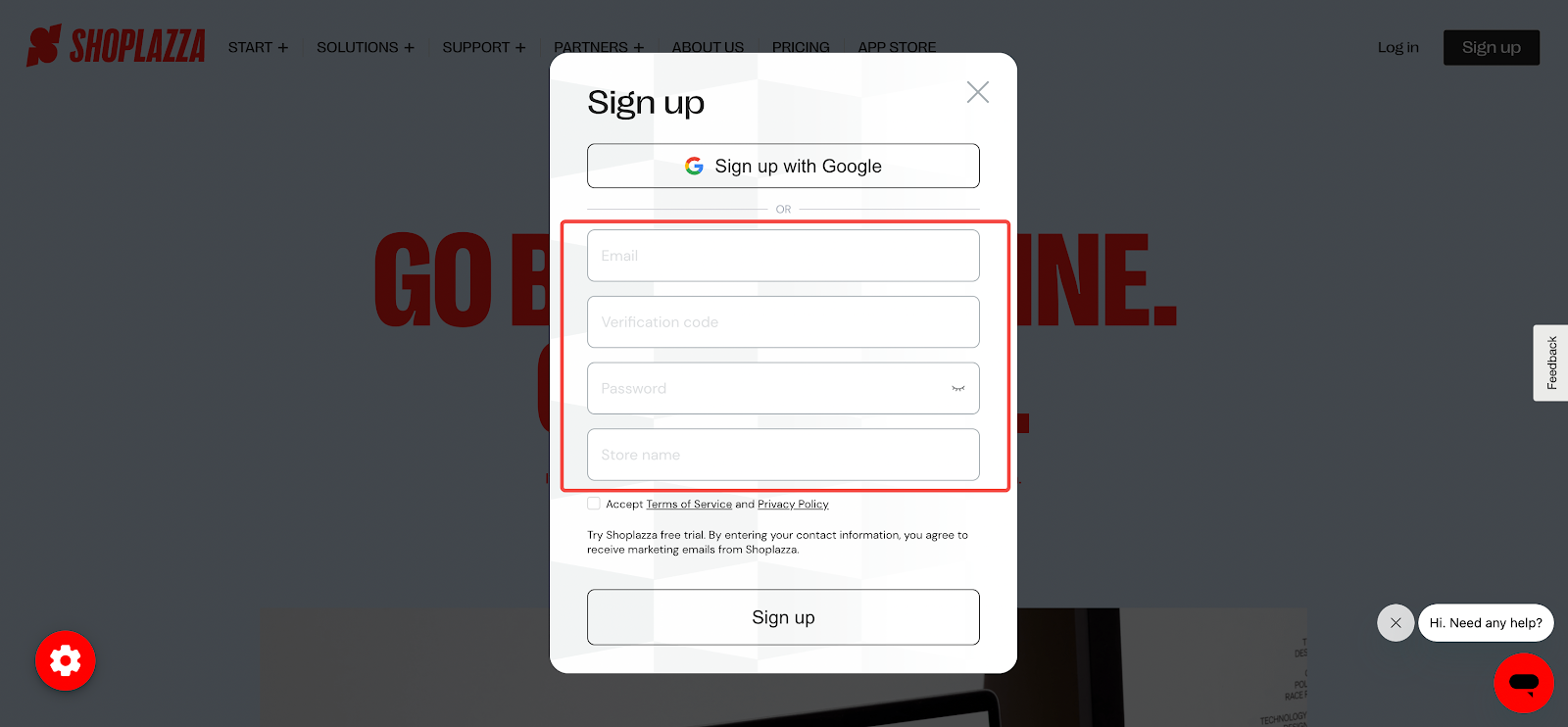 4. As soon as you enter your email address, a verification code will be sent to that email.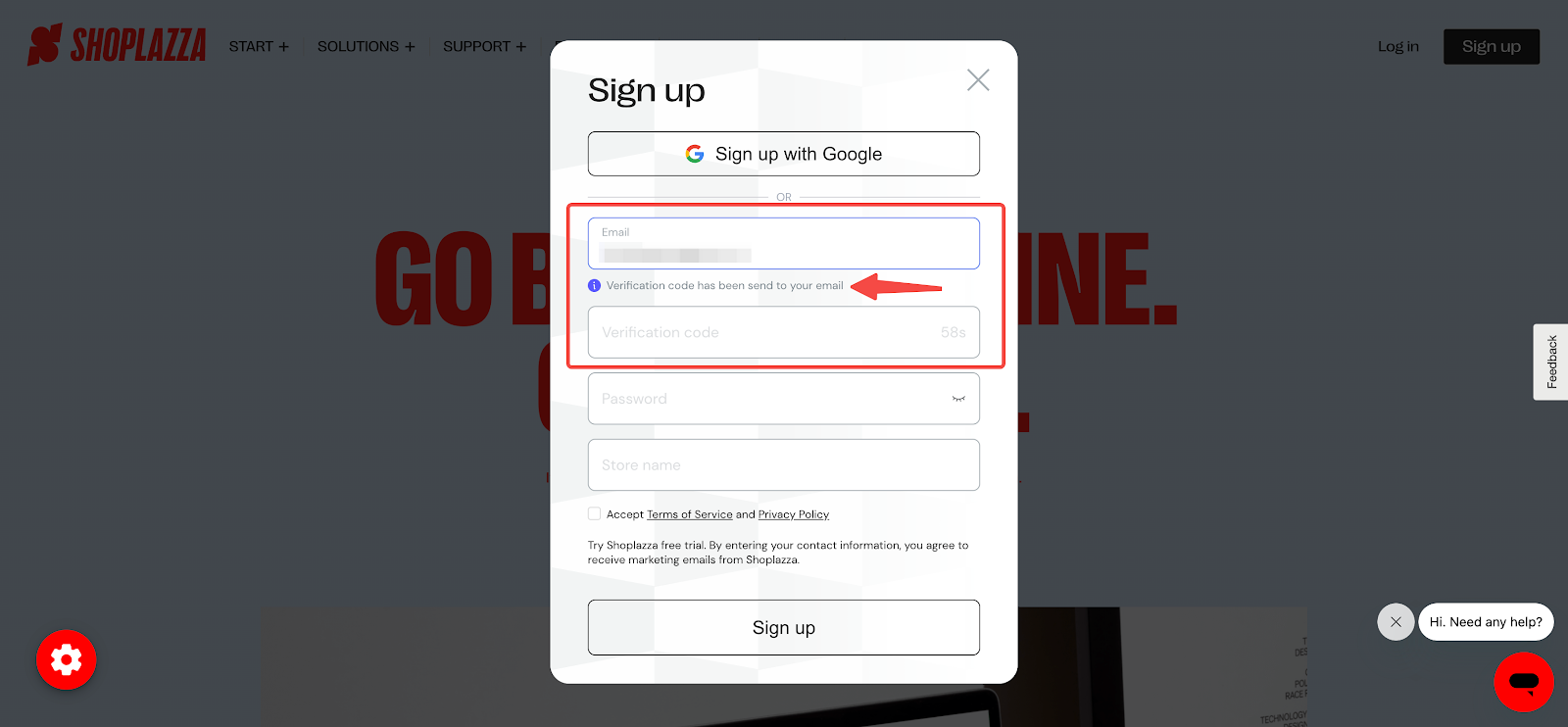 5. After reviewing the Terms of Service and Privacy Policy, you agree to be bound by them when using services offered by Shoplazza. Click Sign up when you are ready to submit your application.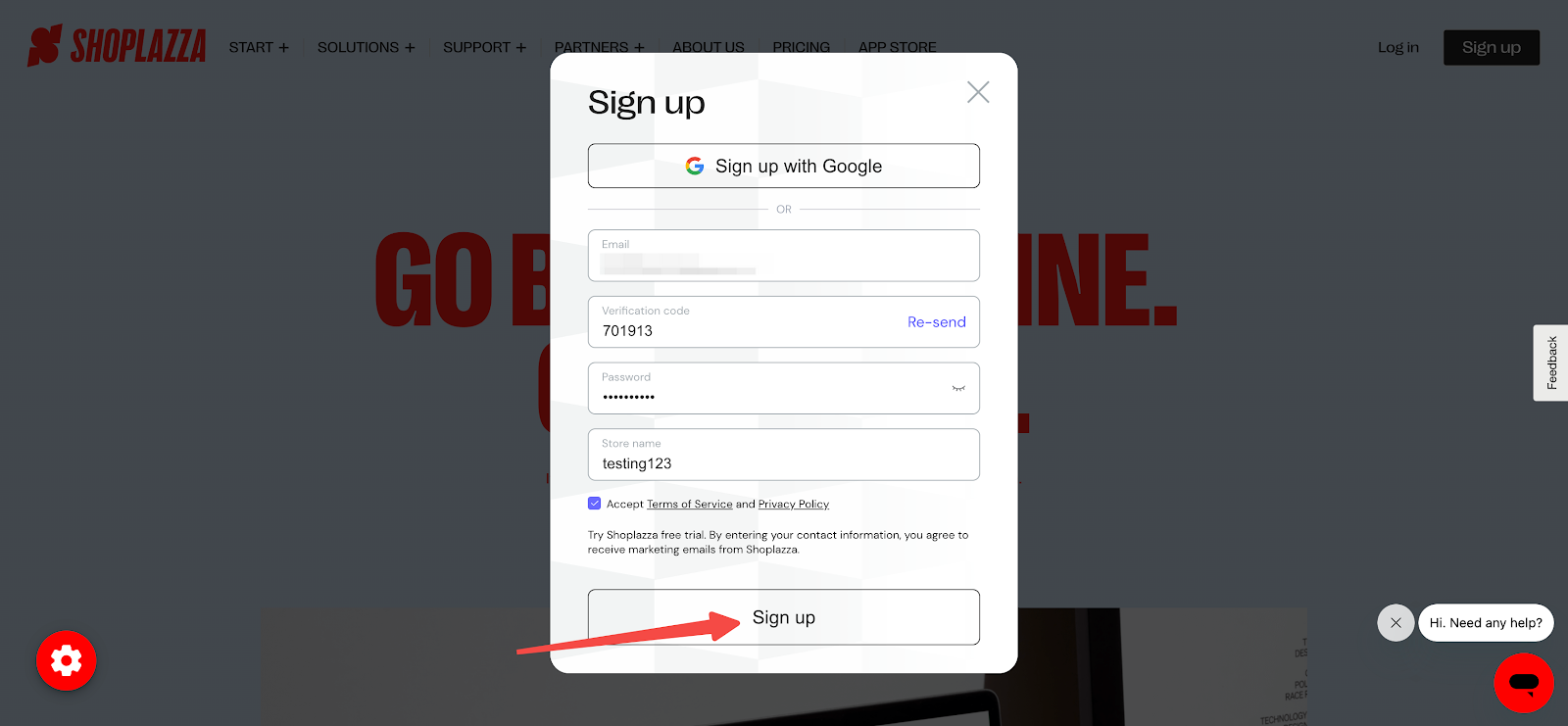 Note
Please read these terms and conditions of use carefully before using our services.
Shoplazza provides everything you need for online selling in one easy-to-use platform. Whether you are building a website, managing your inventory, or interacting with customers, our platform supports all these functions effectively. More than just offering technology, we are dedicated to helping your business grow. We provide the tools and support needed for your business journey, ensuring you have a reliable partner in Shoplazza.