A slideshow is a great way to showcase your product and images with text. You can make a moving slideshow by adding a Hero slideshow section to your online store.
A Hero slideshow section is useful when:

showcasing your featured collection

Greeting your customers with image-rich messages
Adding a new hero slideshow section
1. From your Shoplazza Admin, go to > Settings > Themes > and click on the Customize button
2. The Hero slideshow sections may come as default sections in certain themes. You can click each section to edit if you would like to use the default layout.
Note
You may also use the default layout and click on the default section to edit the properties.
3. Click Add section
4. Click Show more
5. Under the Additional sections, find Hero slideshow and click on the section to edit.
Editing your Hero Slideshow section
1. Edit slides separately.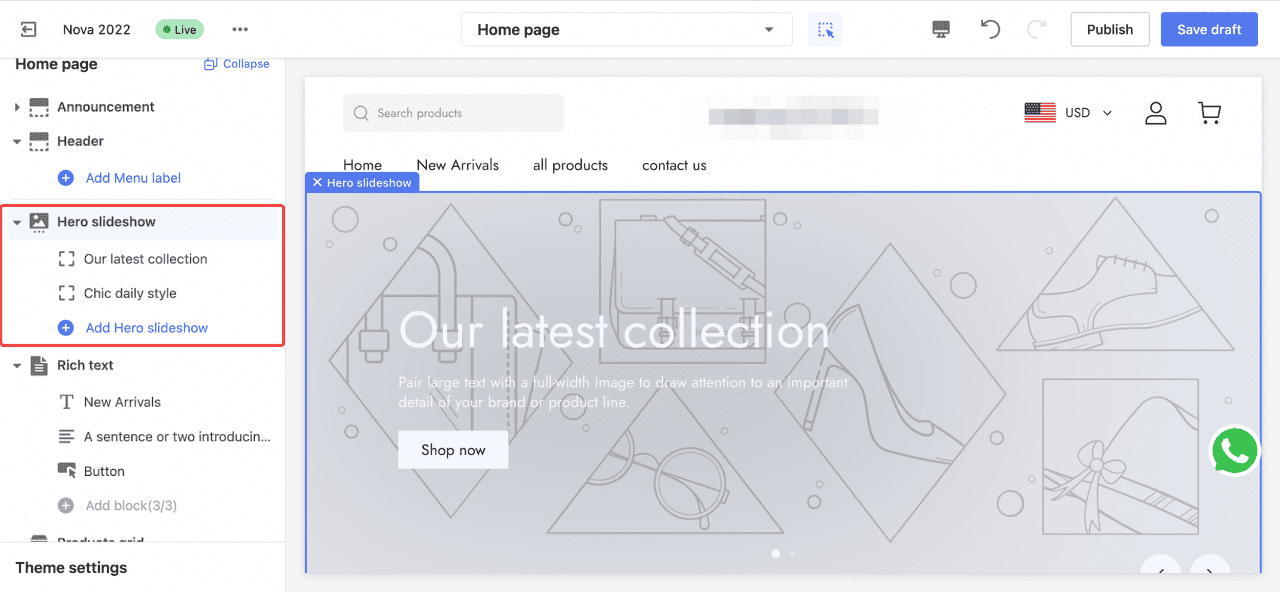 2. Customize your Heading and Text body.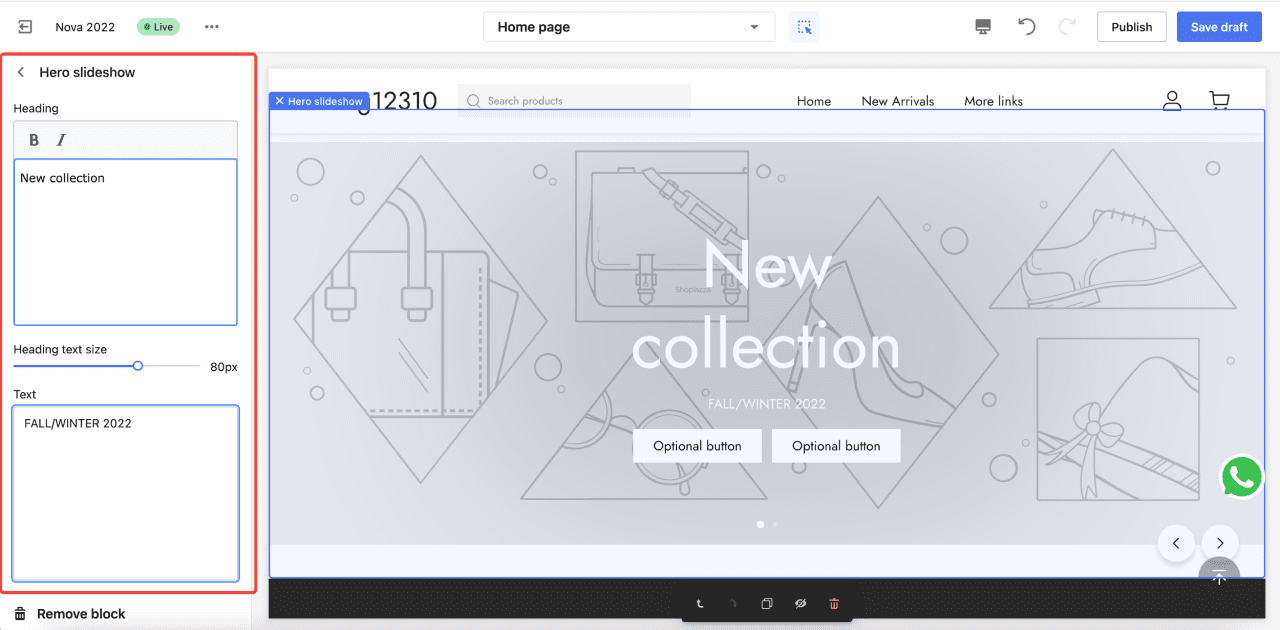 3. Scrolling down, you are presented with more options:
Here you have the option of linking the buttons to your collections or redirecting them to another collection depending on your setup.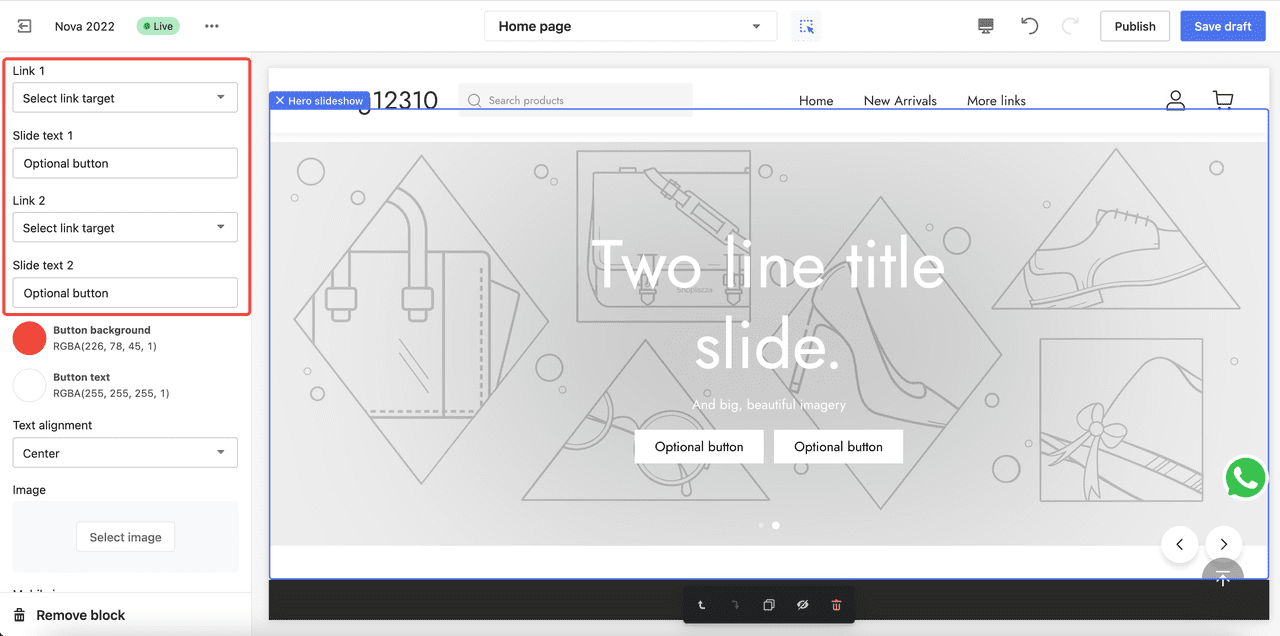 Customize the color of your button.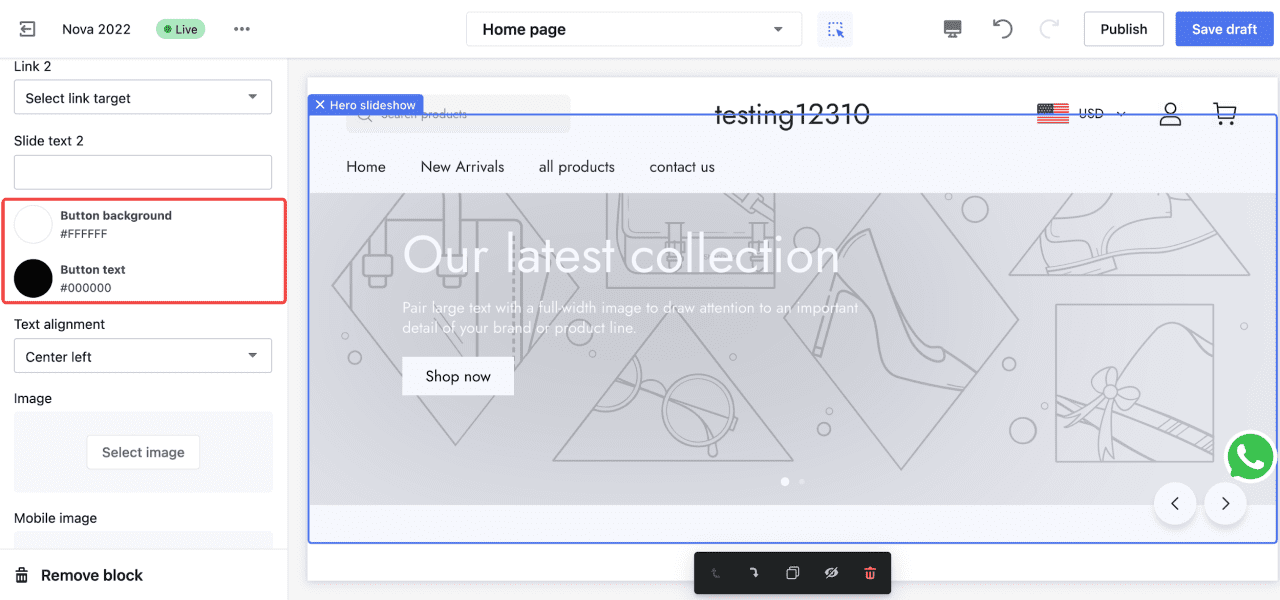 Customize your layout settings of where your text should be positioned.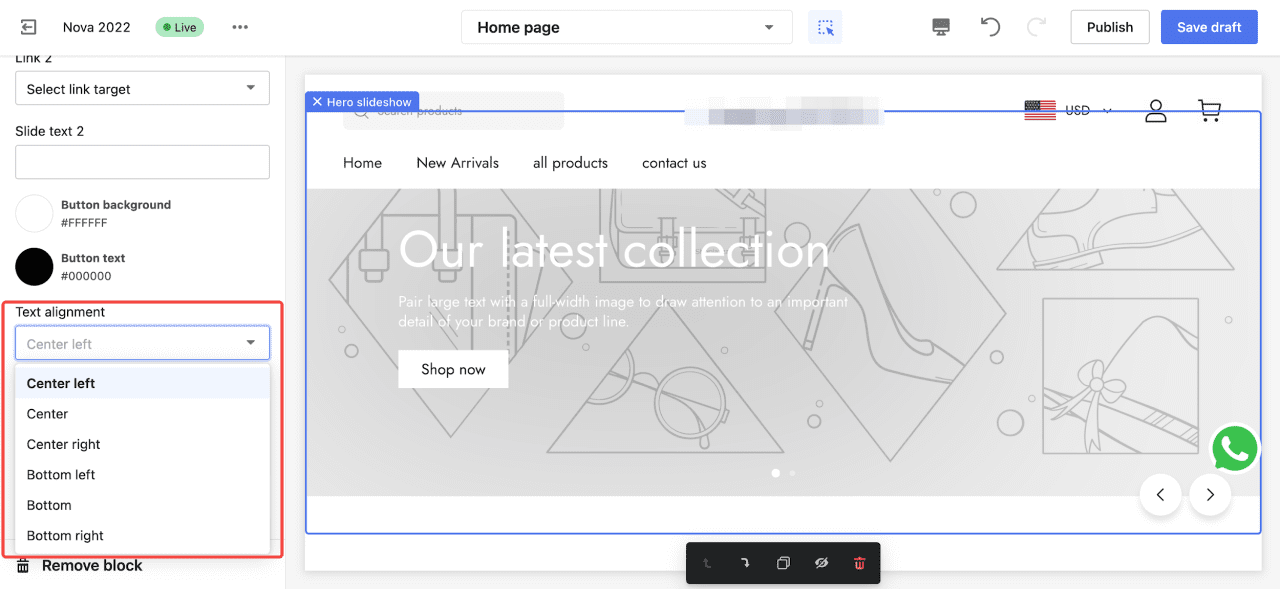 Select images to upload or choose from the Library, or you may browse from Free images.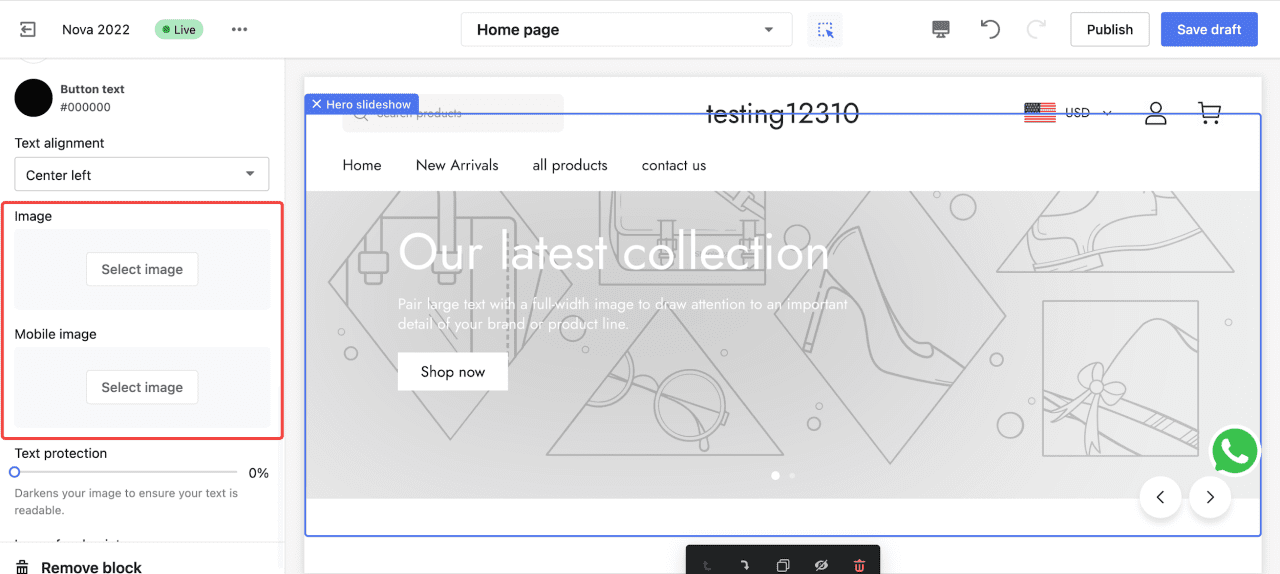 Text protection (opacity)
This darkens the image to make text easier to read if text is a lighter colour.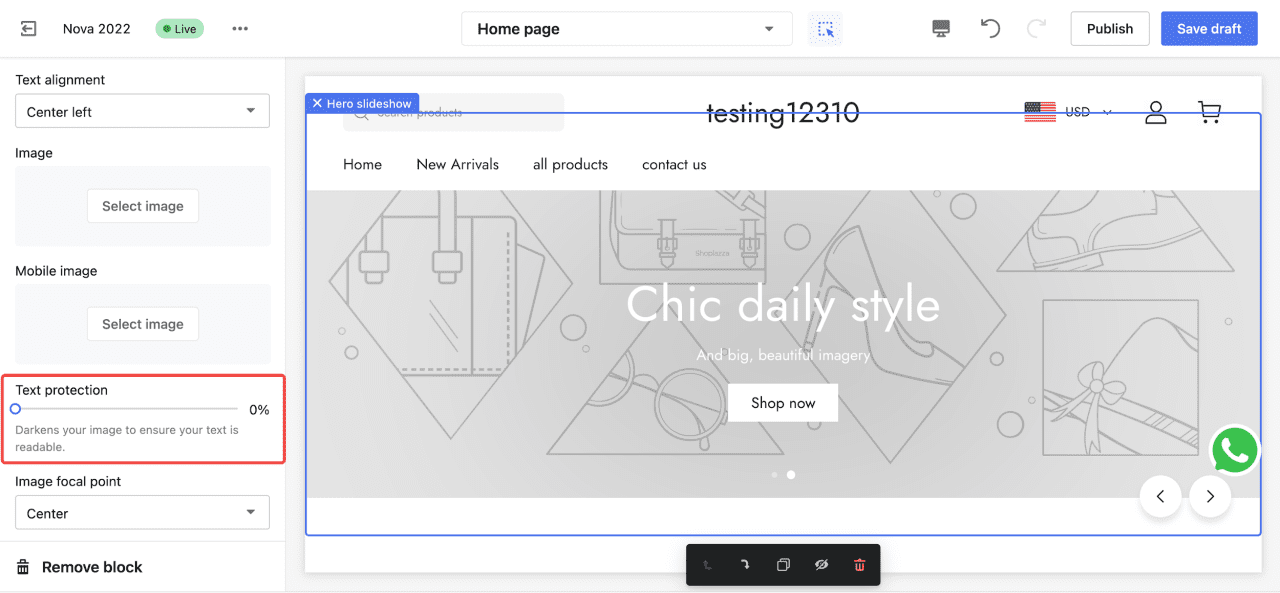 set a focal point to ensure that a key part of an image won't get cropped.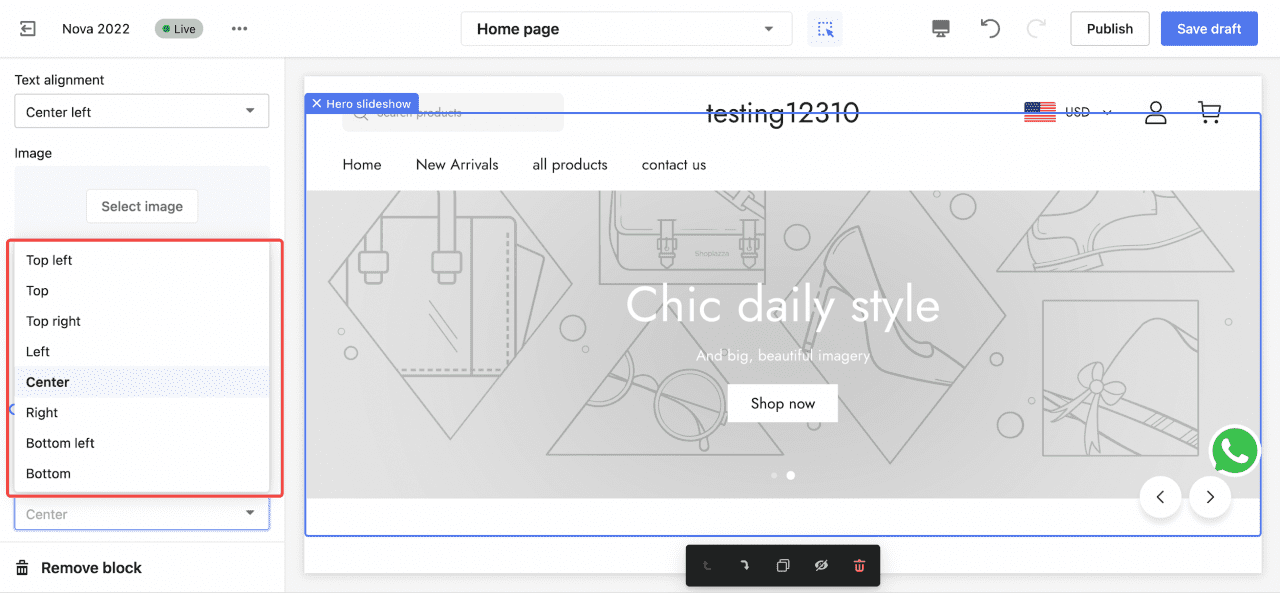 Note
The Image section above is useful when your customer is viewing your store from a desktop. To ensure the text will display normally on all mobile devices, you can create Mobile Friendly text by utilizing the Mobile image window.