You can utilize the announcement section to display important information about your business.
An announcement is usually a brief description that can be useful in these circumstances:
Updates regarding logistics

New collection/store policy

Promotions/Discounts for an event
Setting up your announcement bar
1. From your Shoplazza admin, go to Online store > Themes > Customize
2. In theme editor, Under Announcement section > Click Add Announcement
3. Click on the new announcement block.
4. Create your own text in the Text and Mobile text window.
Note
The text section above is useful when your customer is viewing your store from a desktop. To ensure the text will display correctly on all mobile devices, you can create Mobile Friendly text by utilizing the Mobile Text window.
Features
1. Click the eye icon to hide/show effects and showcase in corresponding preview section.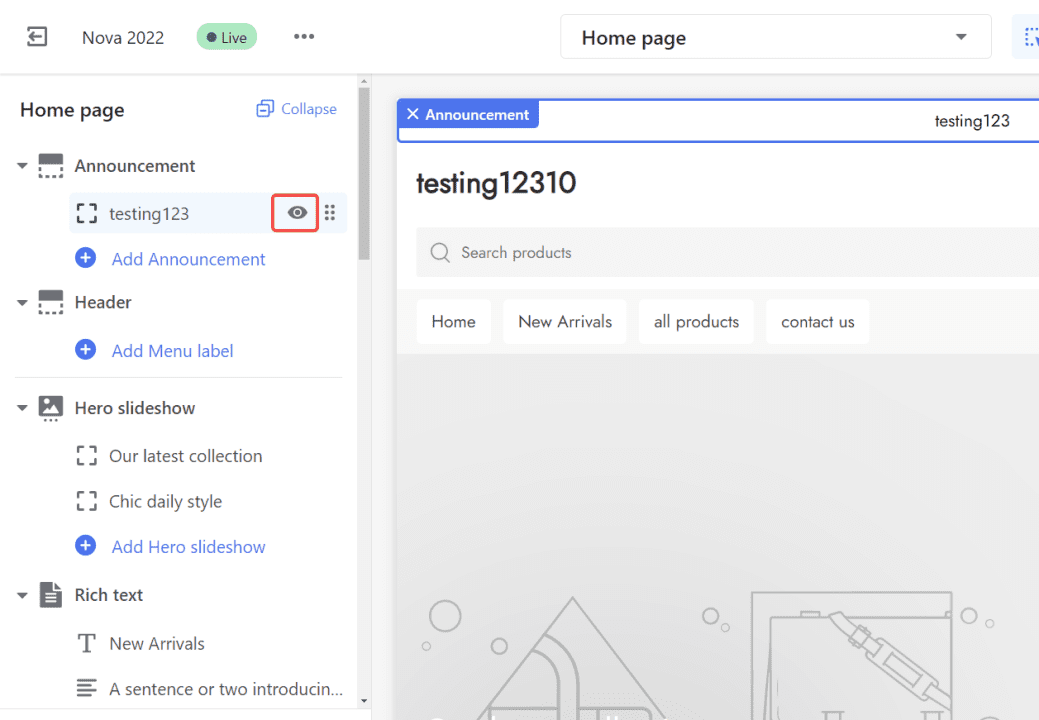 2. Drag & drop with the Drag Indicator icon to sort your announcements in the desirable order.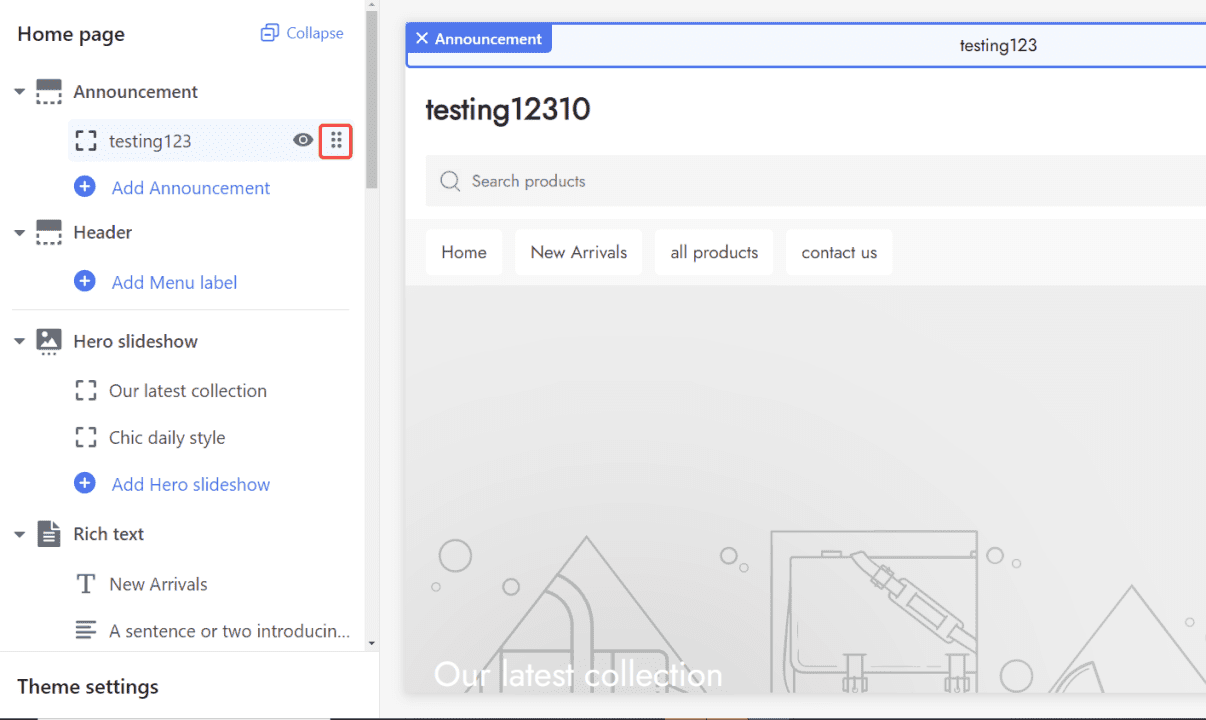 Note
Created announcements will loop as a slideshow in the respective order configurated.