There may be instances where you need to remove a bank card from your Shoplazza store account for various reasons. You can remove the bank card if you're changing your payment method or terminating your store. After the removal succeeds, the card information will disappear from the card list.
Here are the steps you can follow:
1. From your Shoplazza admin, go to Settings > Plan and Billing and click on Manage payment methods.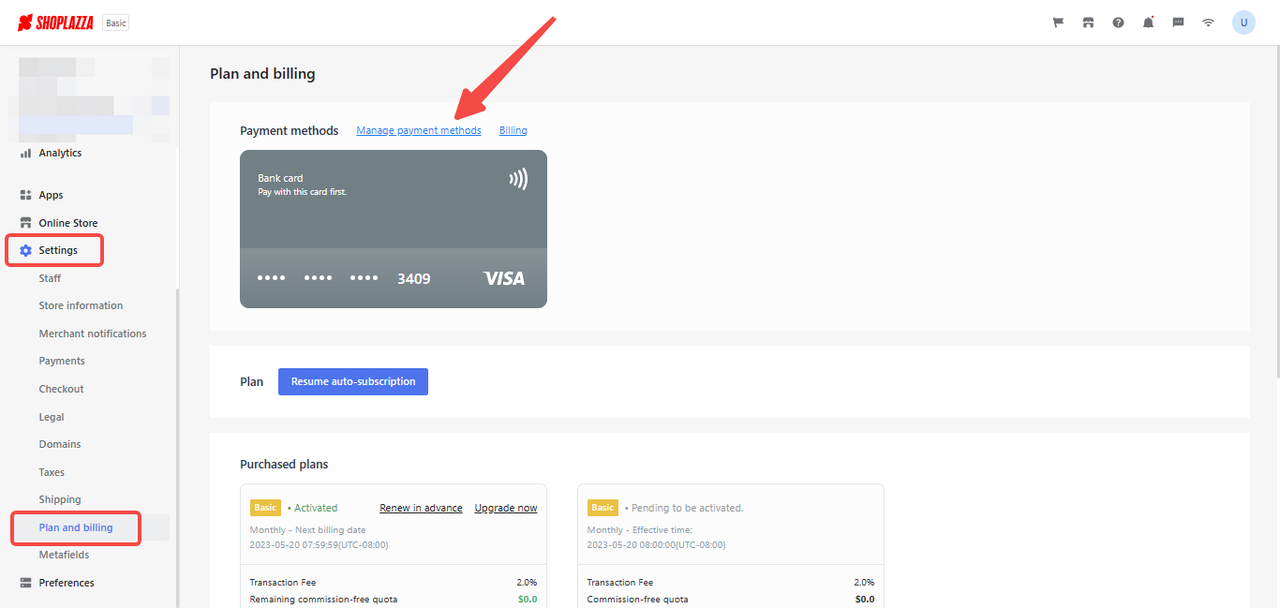 2. On the Manage payment methods page, locate the bank card you want to remove from your store, click on More, and then click on Remove.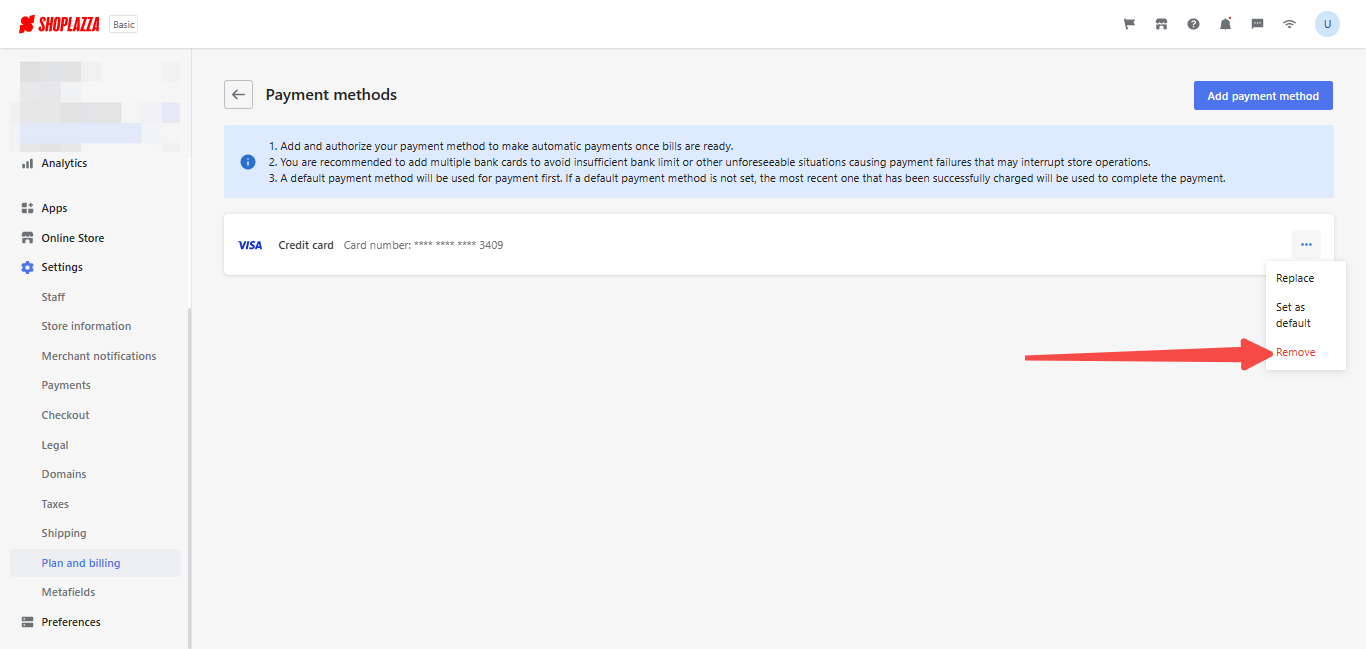 3. A confirmation message will appear asking you to confirm that you want to remove the card. Click on Confirm to accept the removal.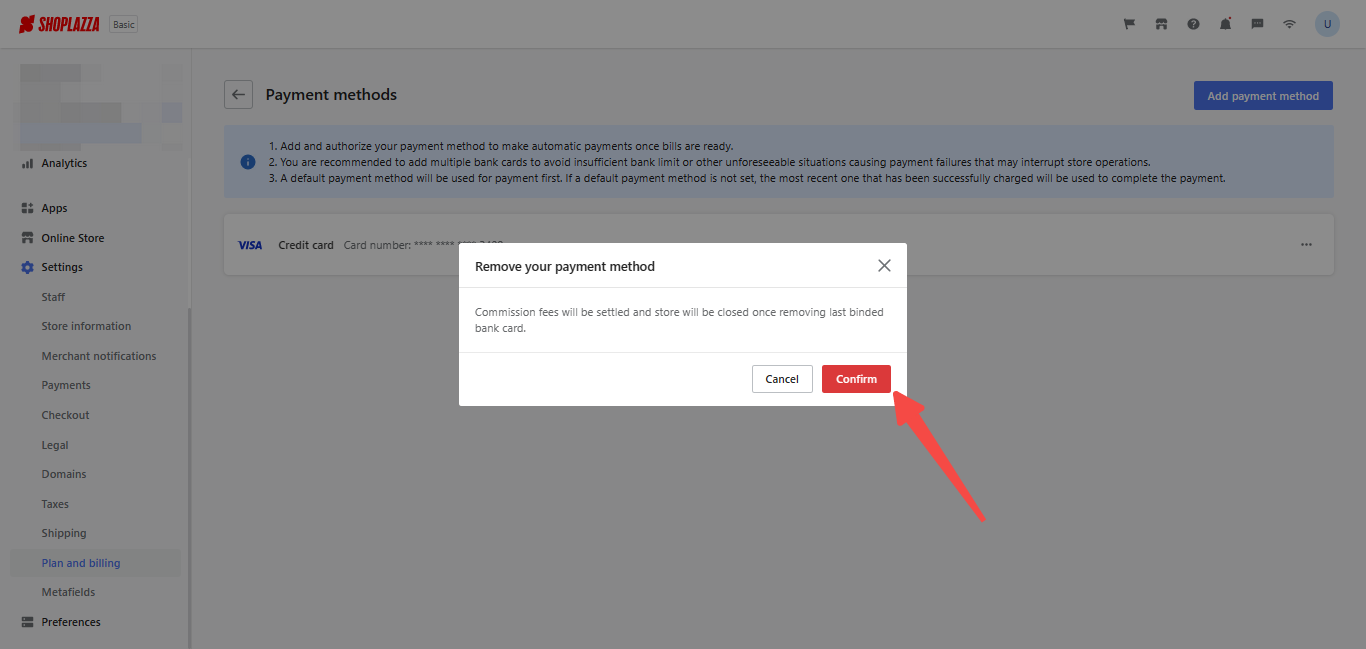 Note
If you're removing the last card added to your account, the removal of the card will initiate a commission settlement and terminate the store.
After removing the card, the card information will be removed from the list.