If you're using Facebook to stay in touch with friends and family, then you're already familiar with Facebook Messenger. Facebook Messenger is a great tool to communicate with people in real time. As such, it can really make a difference for your Shoplazza store. In fact, many of your customers are probably already looking for ways to contact you directly with the least amount of hassle – and Facebook Messenger is one of their preferred tools.
Your store website should include links to Facebook and the ability to contact you directly through Facebook messenger.
Before you add Facebook Messenger, make sure that you have a Facebook business page and that you've activated the chat plugin.
Setting up chat plugin
1. Go to Shoplazza admin > Apps >Visit App store >Facebook Messenger , Add the App to your store.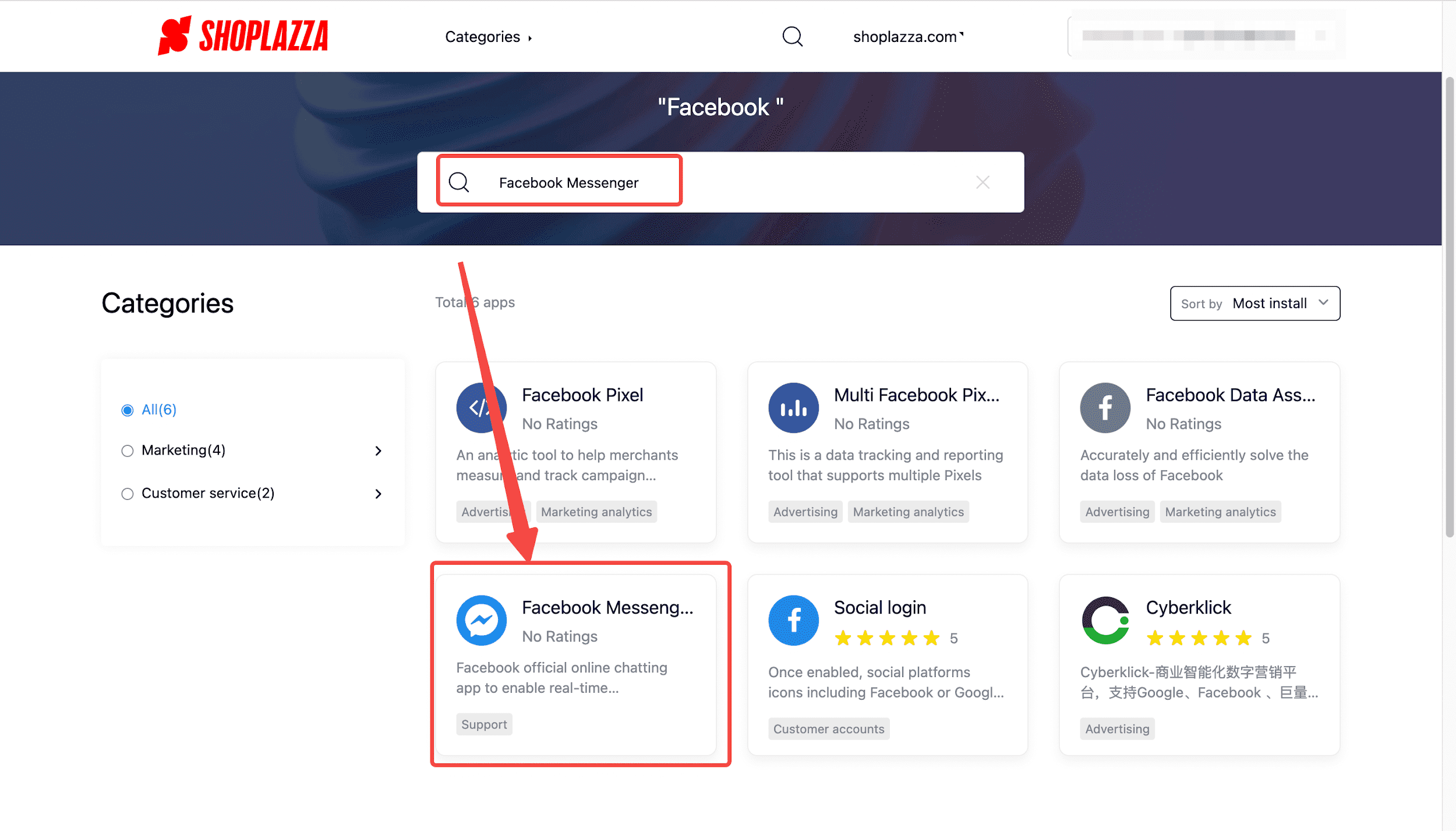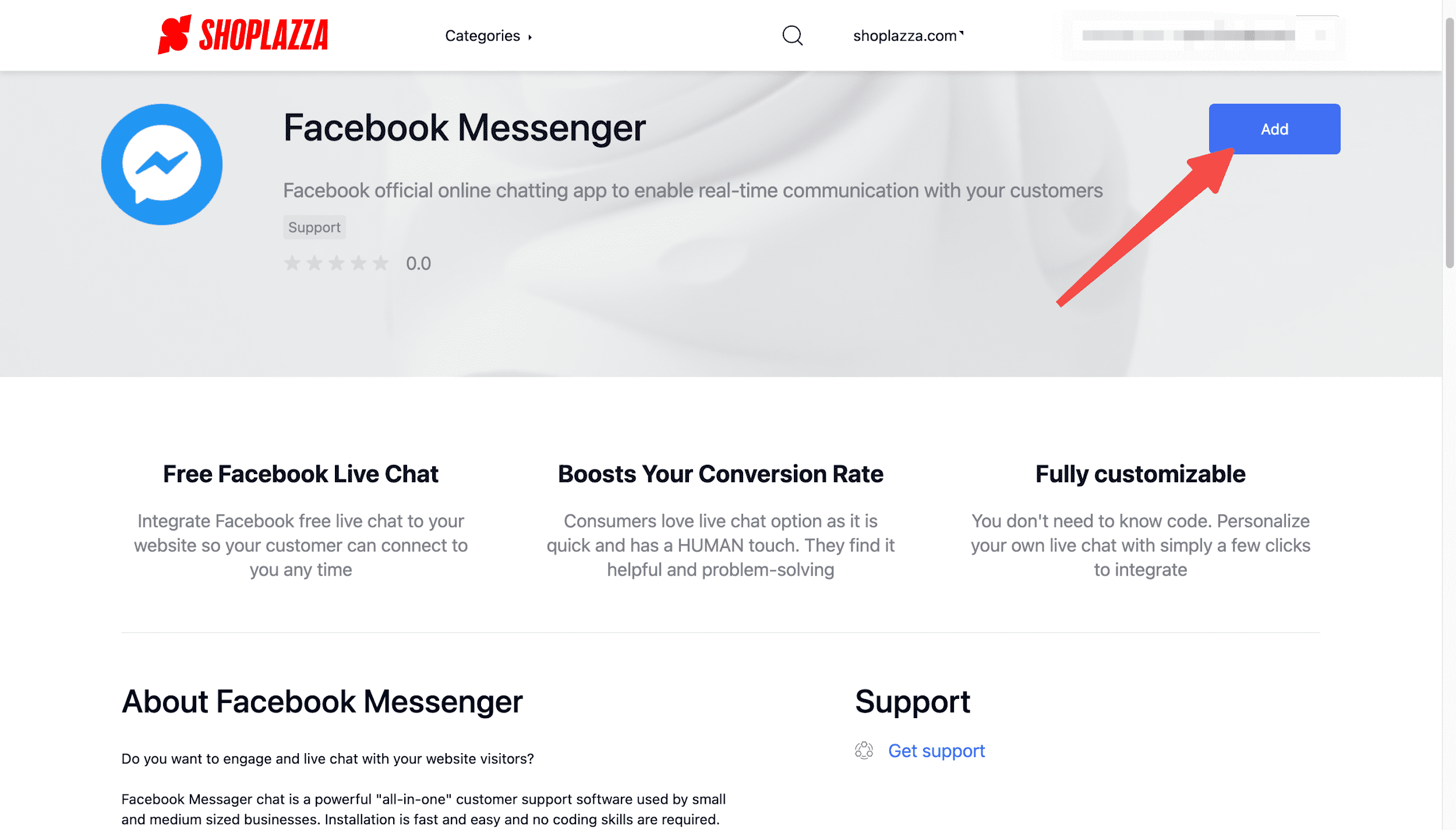 2. Login to your Meta business suite and click the Inbox icon on the left bar and then click on Settings to viewall settings.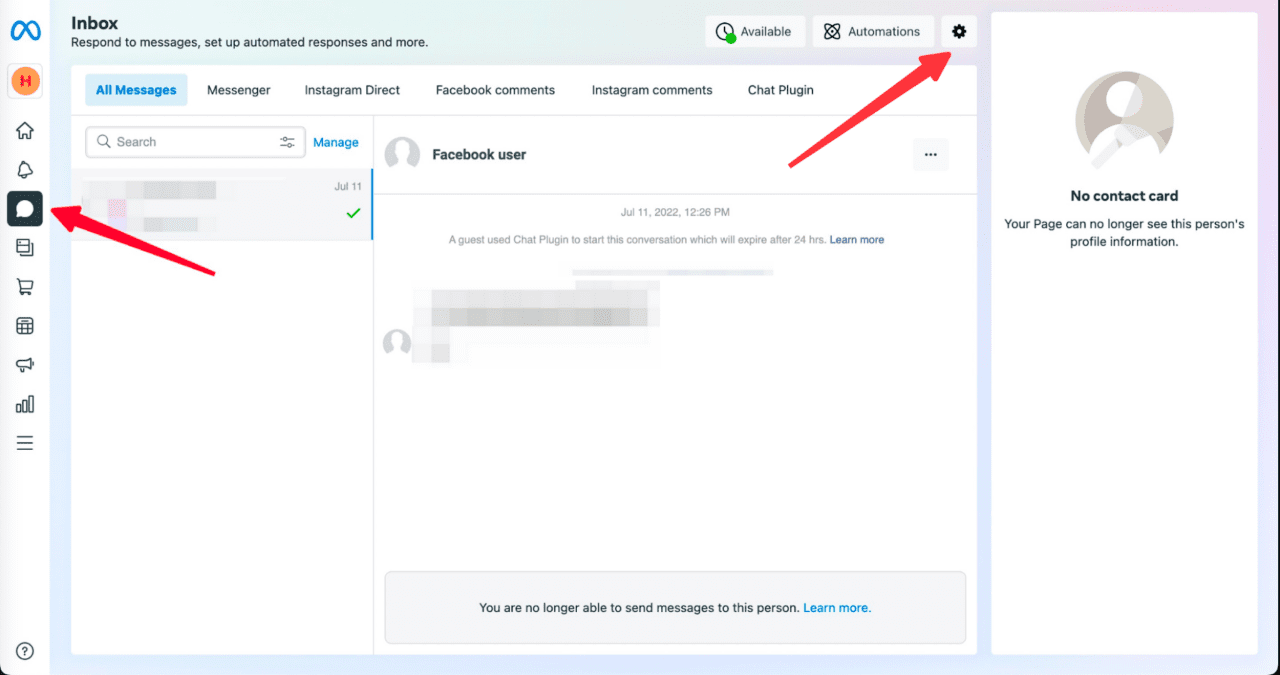 3. Click on the Chat Plugin section on the left hand of your screen and click the Set up button.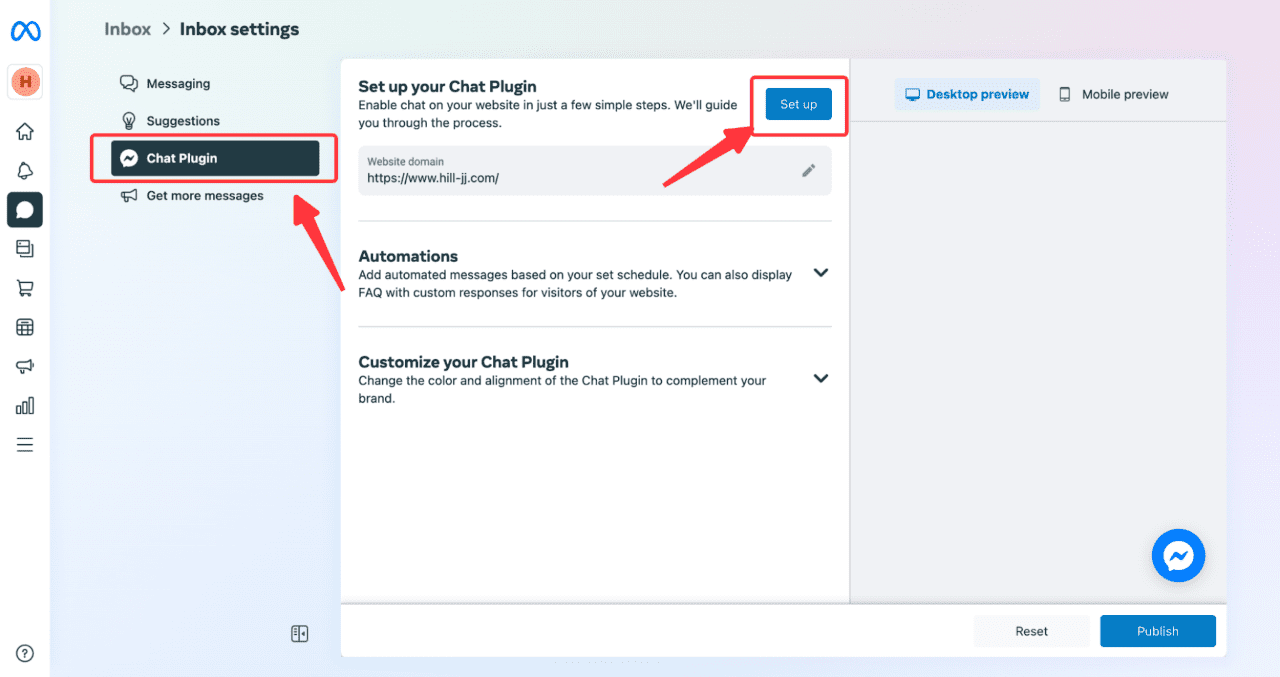 4. After clicking the Set up button, click on Standard and follow the prompts to continue setup.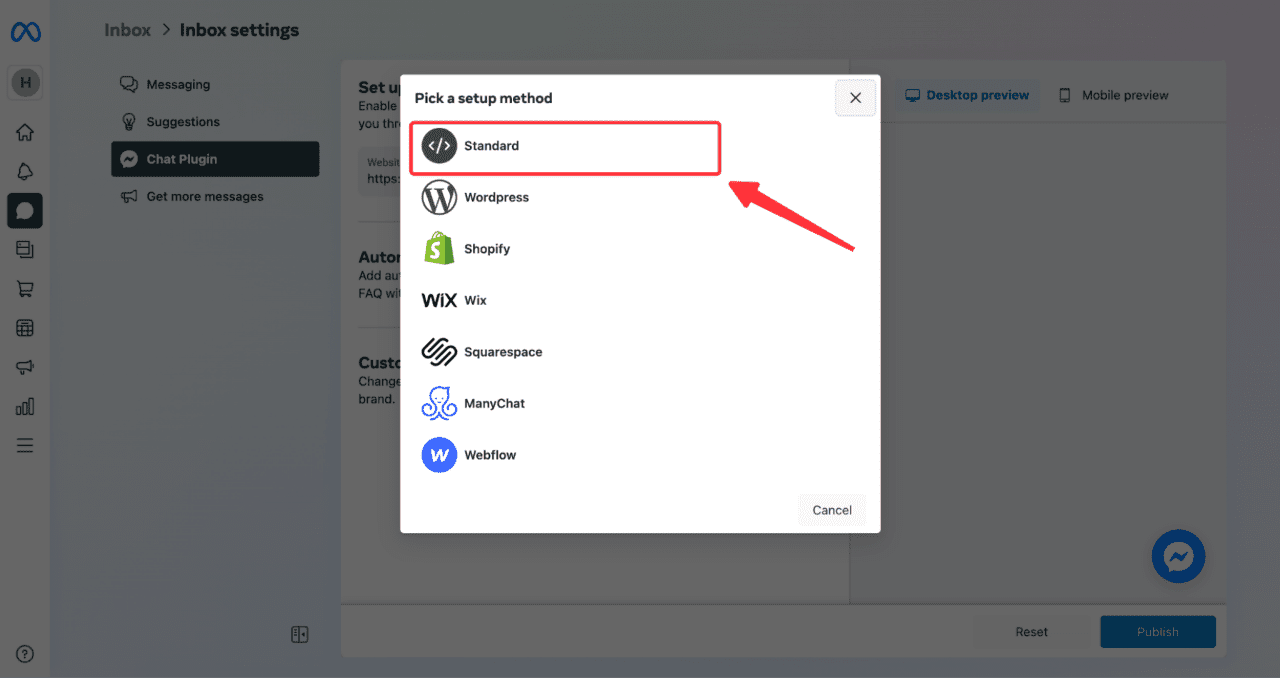 Set language for your chat plugin.
Note
Once you select the language, you need to copy the code, and when you change the language, you need to re-copy the code to add or overwrite the previous code.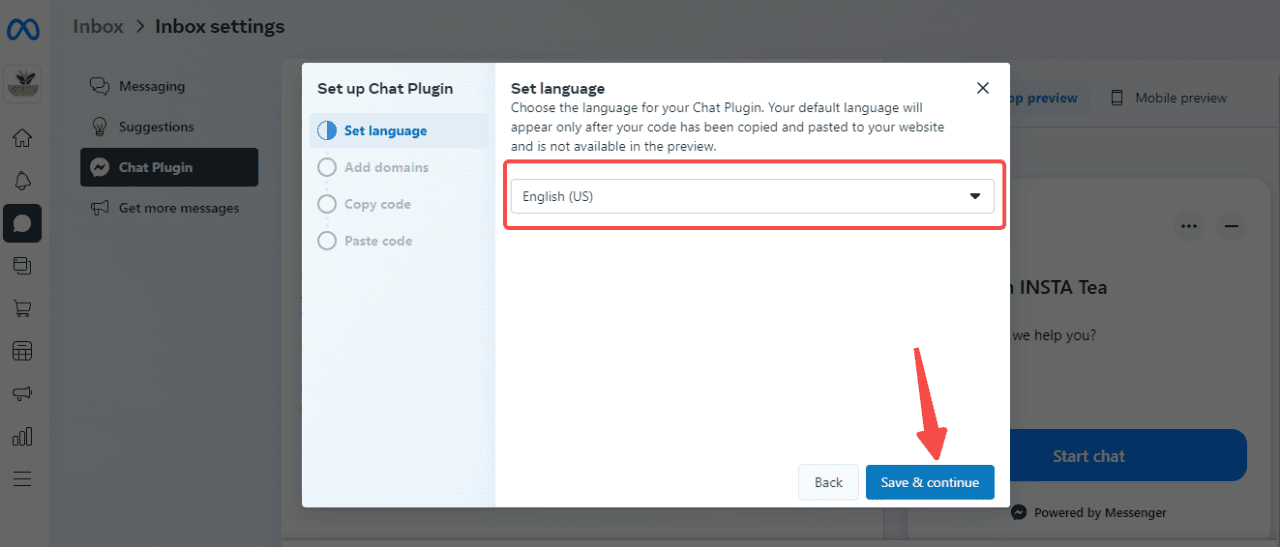 Note
You must add your domain URL in order for the plug-in to work for your store. For example: "your-store.myshoplaza.com"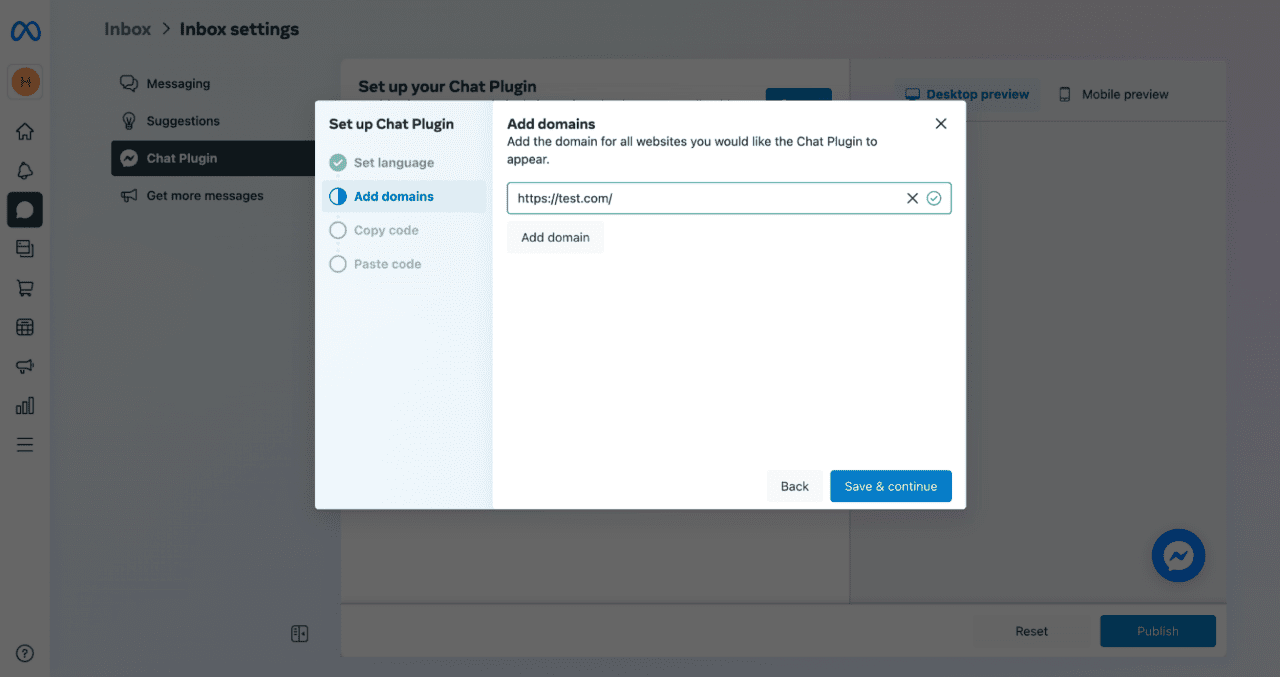 5. Copy the code.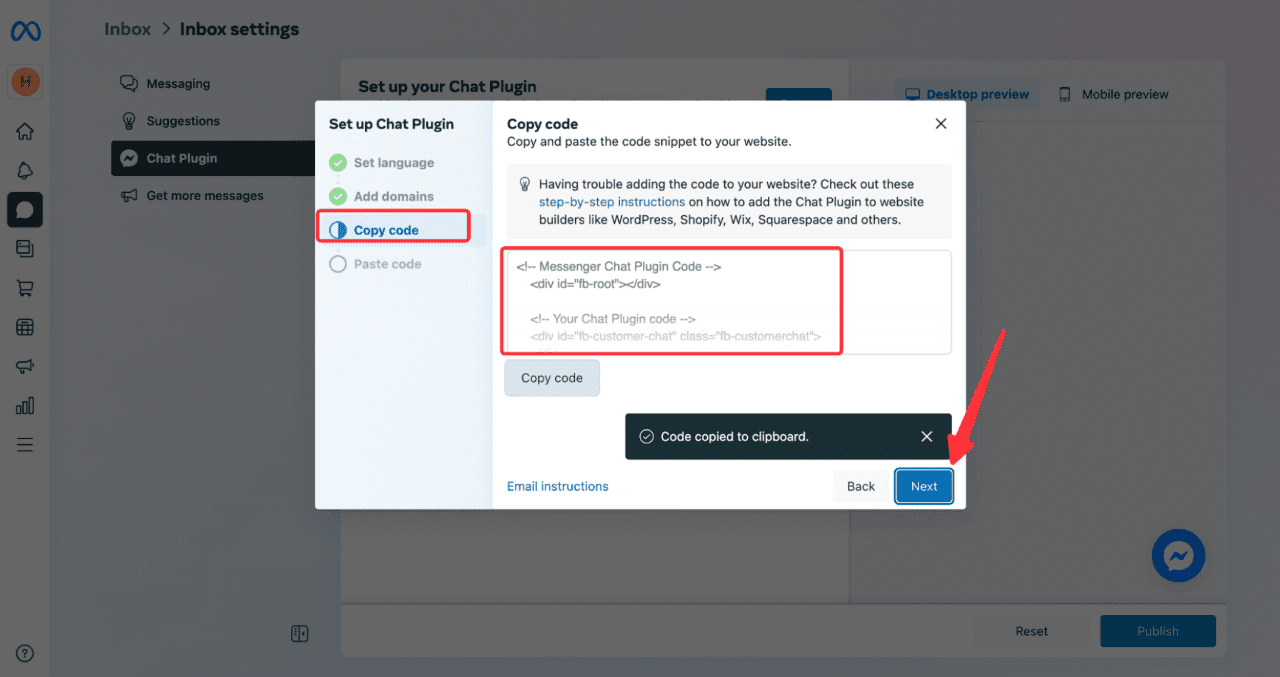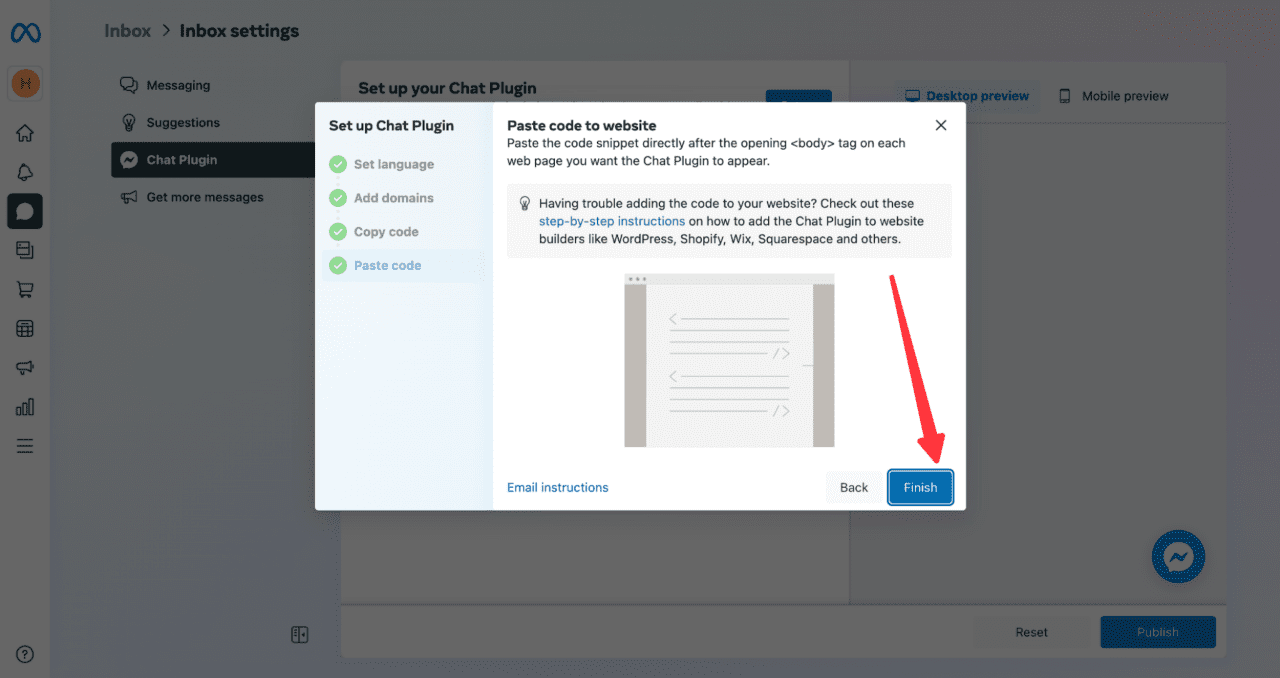 6. Open your Facebook messenger app on Shoplazza Admin > Apps. Paste the code generated from Facebook chat plugin settings and click Save to link Facebook Messenger to your store.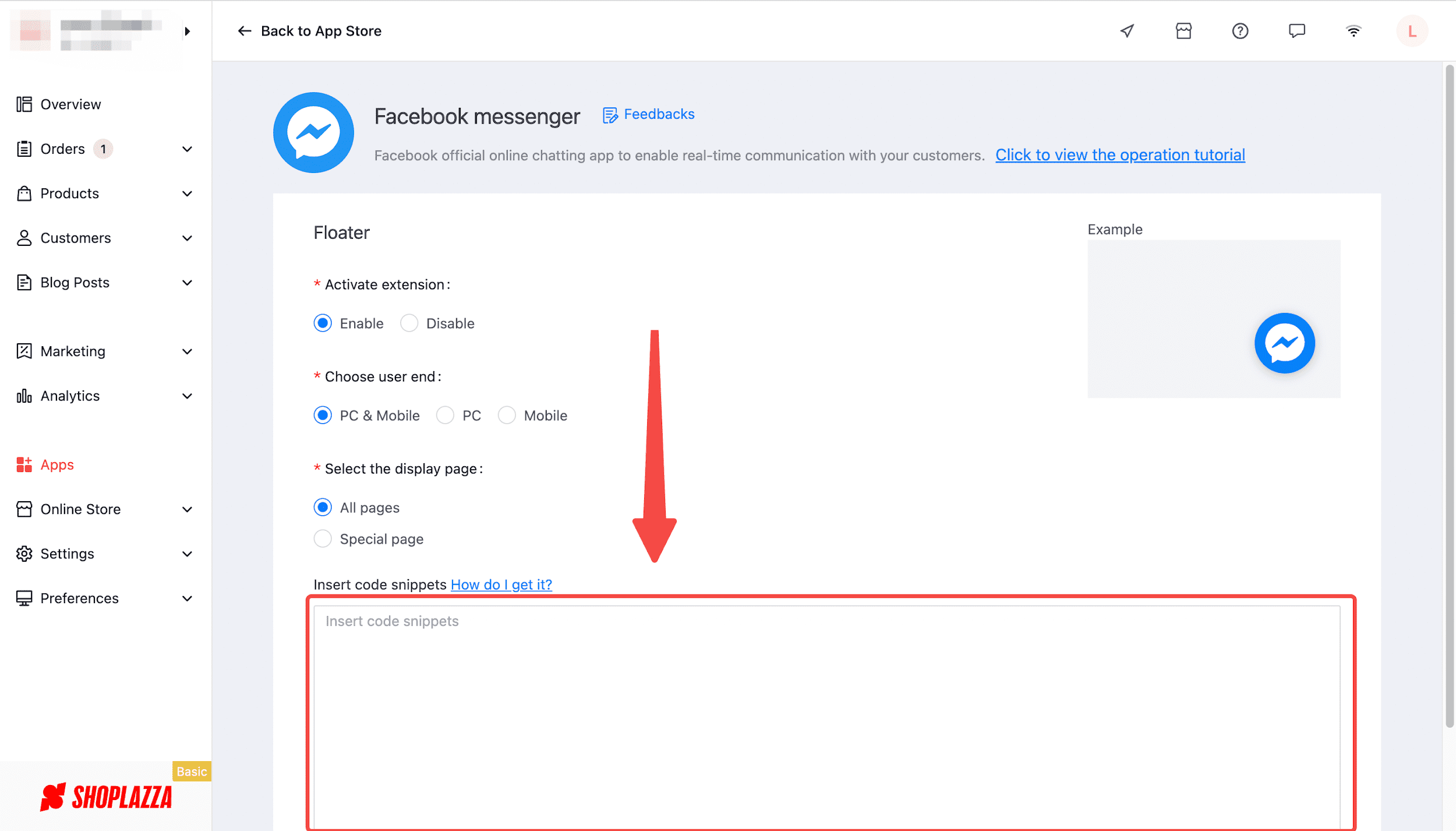 7. After adding the Messenger code, go back to your Facebook page and click Advanced Messaging and save your domain in Whitelisted Domains.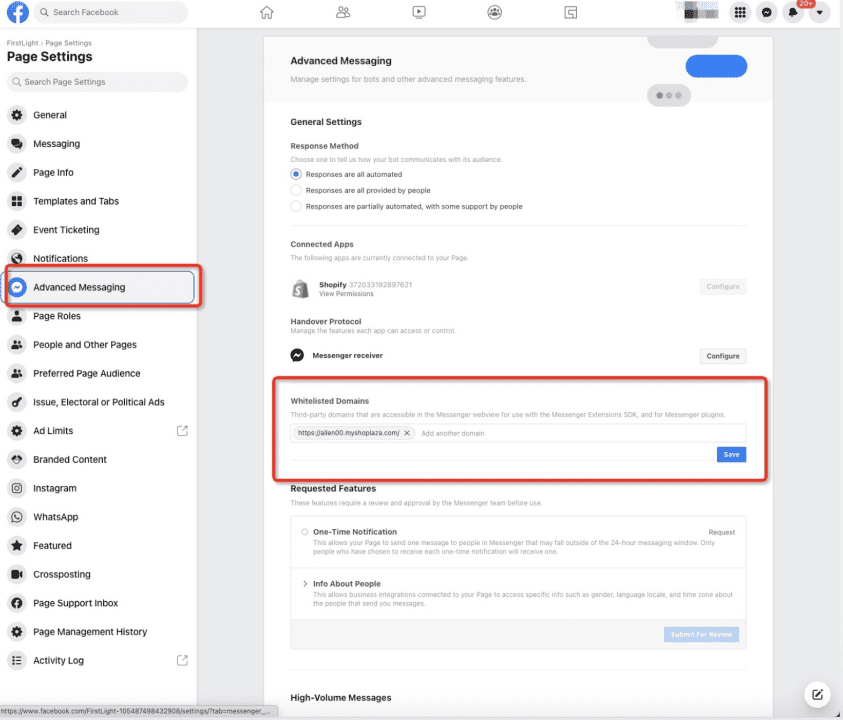 Chat Plugin Configurations
After the settings of the chat plugin are completed, there are some additional configuration settings to improve the user experience, and you can choose whether to modify/edit according to your own needs.
1. Automation
Add automated messages based on your set schedule.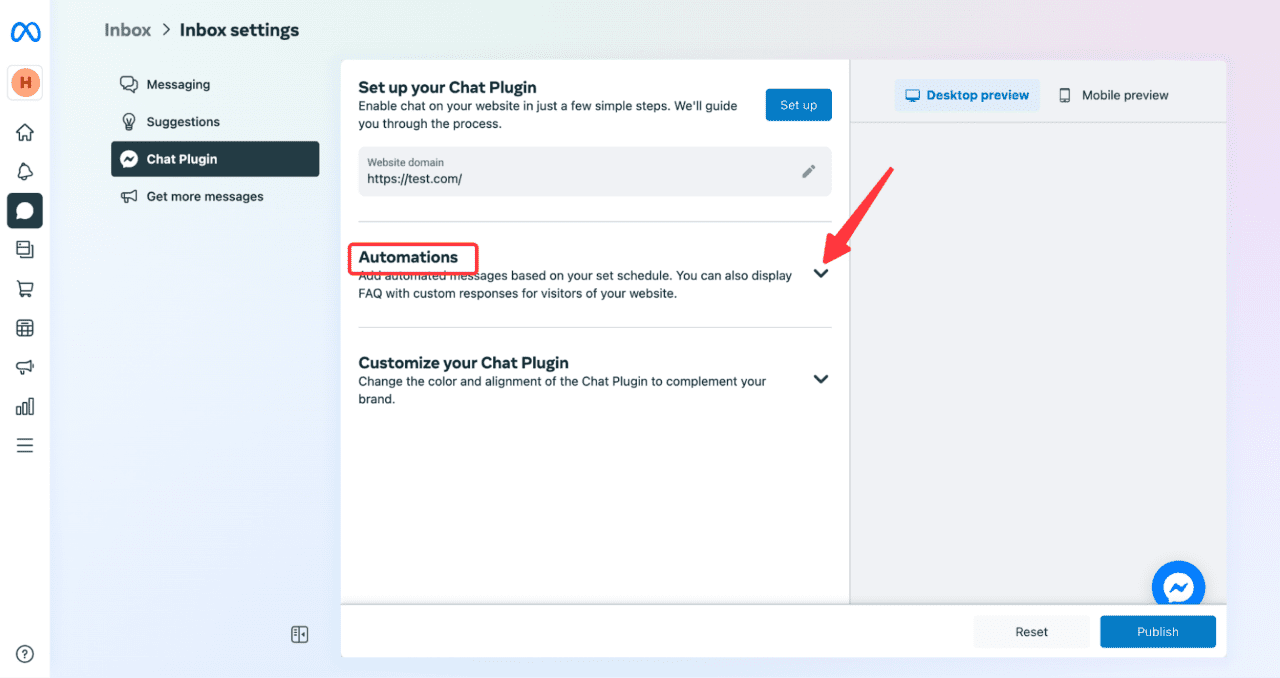 Away hours

: Sync Chat Plugin with your inbox schedule.

Greetings

: Invite people to chat.

Welcome message

: Welcome the person to chat.

Auto-reply:

Q&A content needs to be set in advance.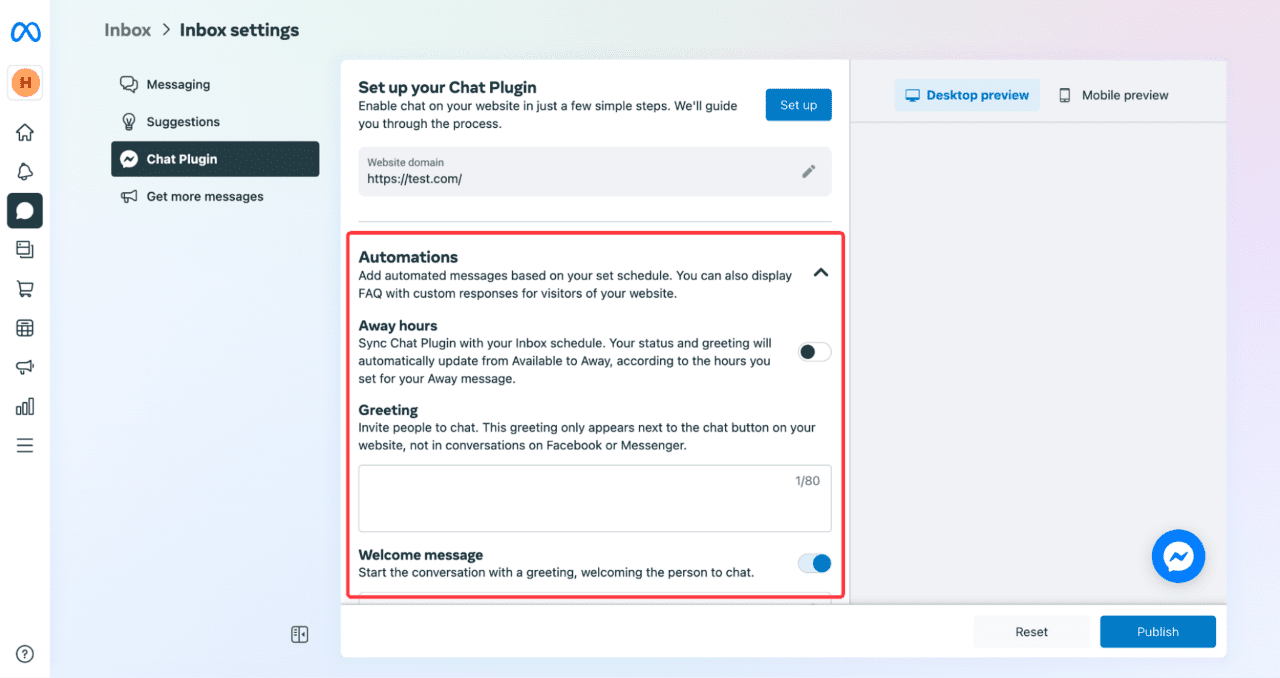 2. Customization
You can customize your chat plugin based on your requirements and business needs.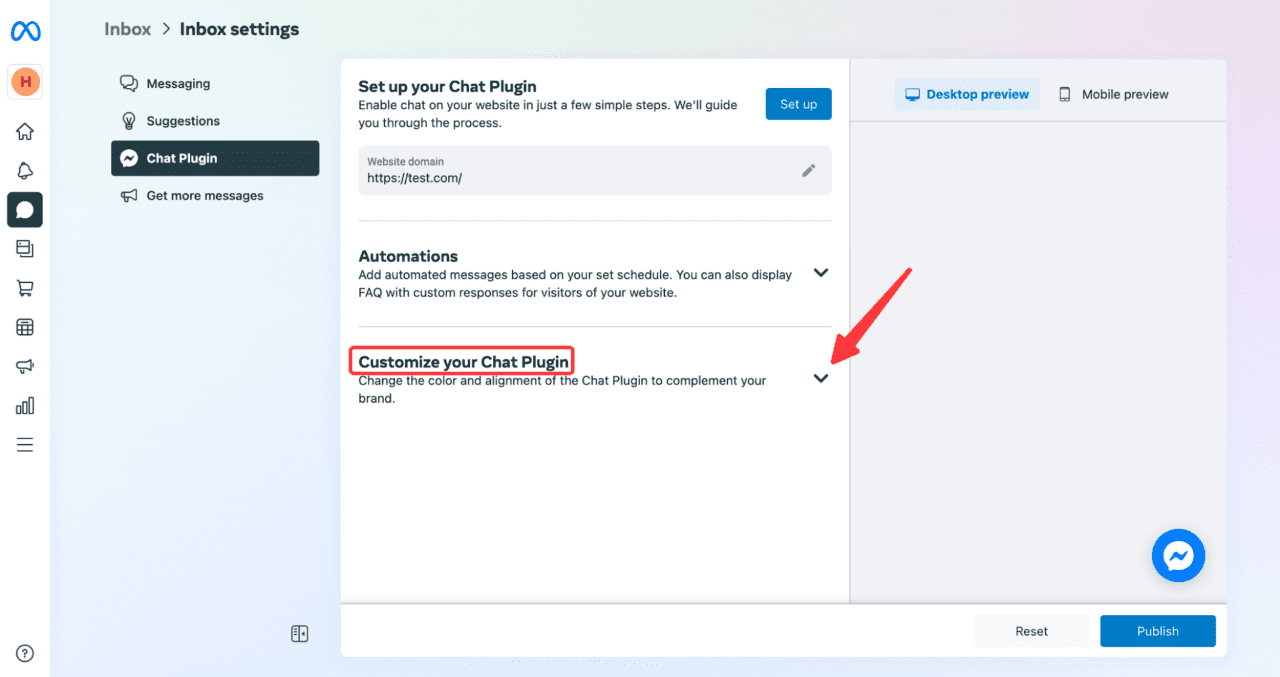 Guest chat:

Let people chat with your business without logging into Messenger while using the Chat Plugin on your website.

Chat button:

Incliding button display, Icon style and other customizable items.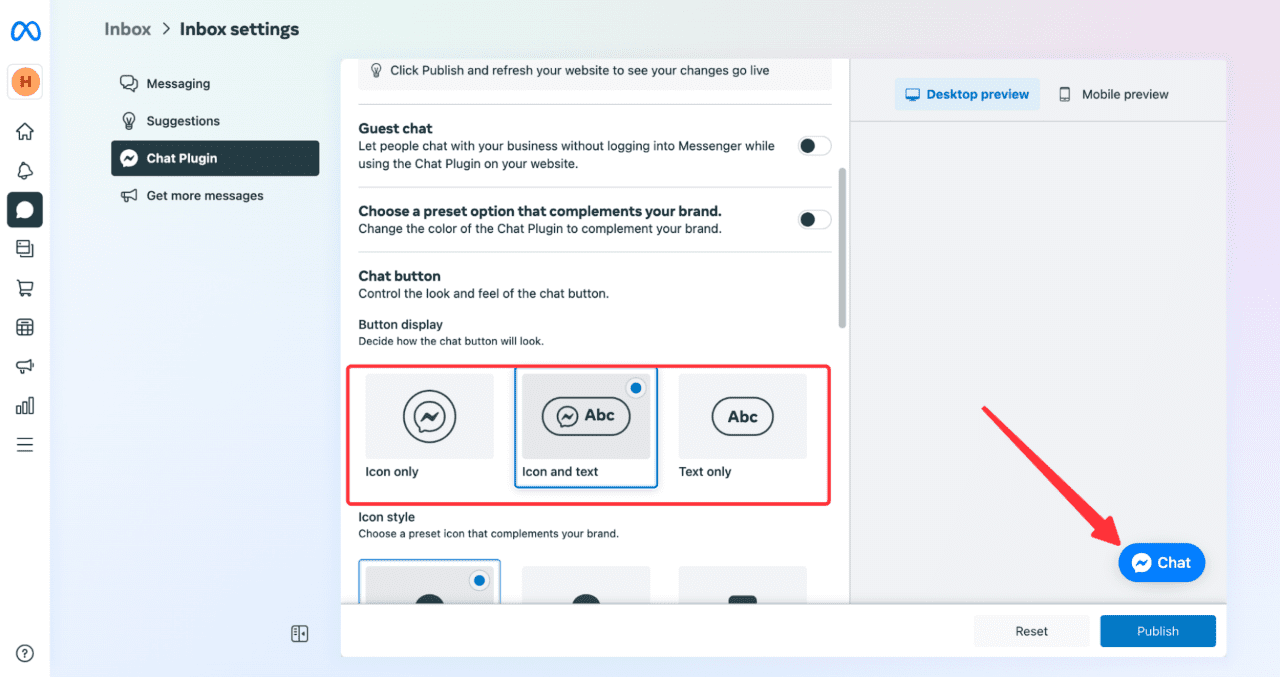 3. Click Publish to save the changes you made.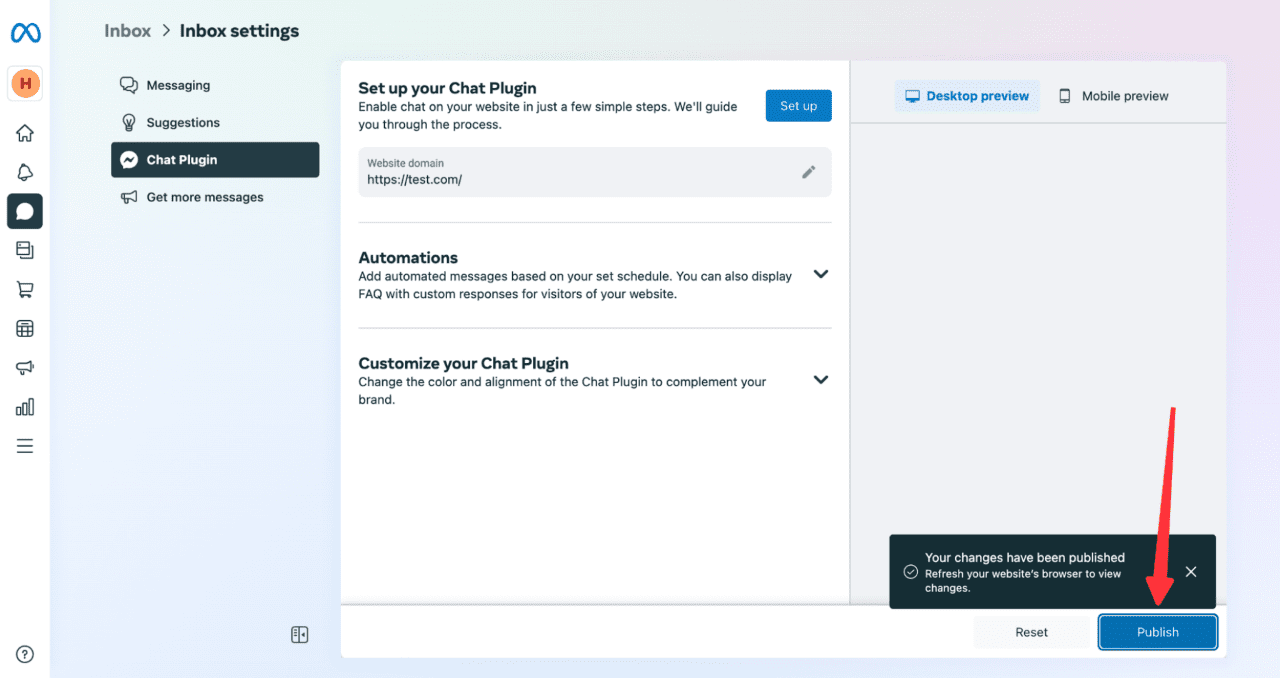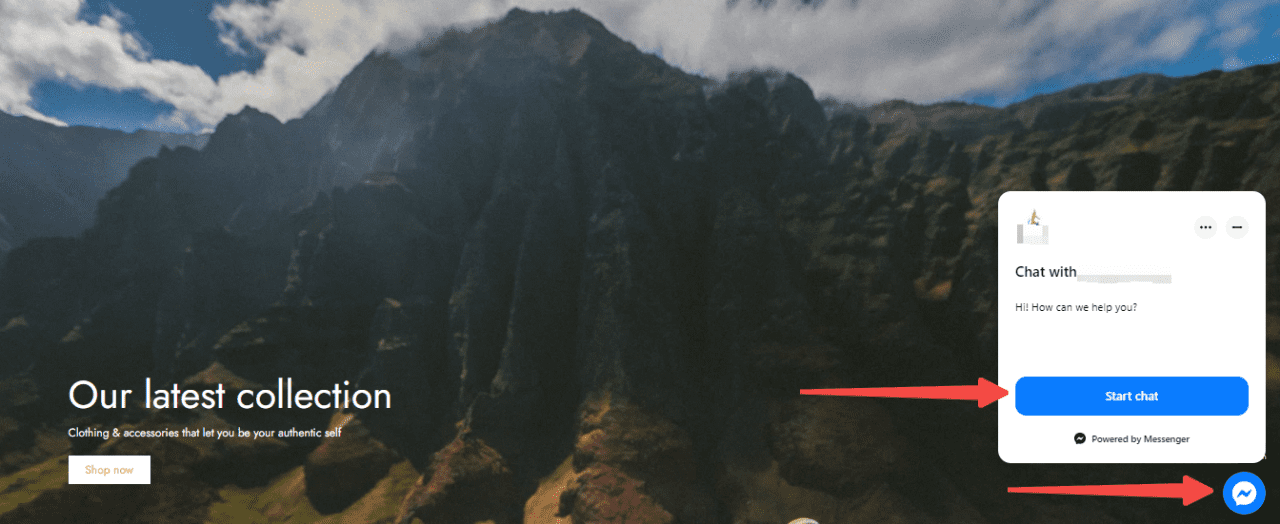 Congratulations ! Customers can now message you from your store website, and your messages will be shown in your Business Page Inbox.