1. Enter the link https://business.facebook.com/
2. Find Inbox and select Chat Plugin to enter settings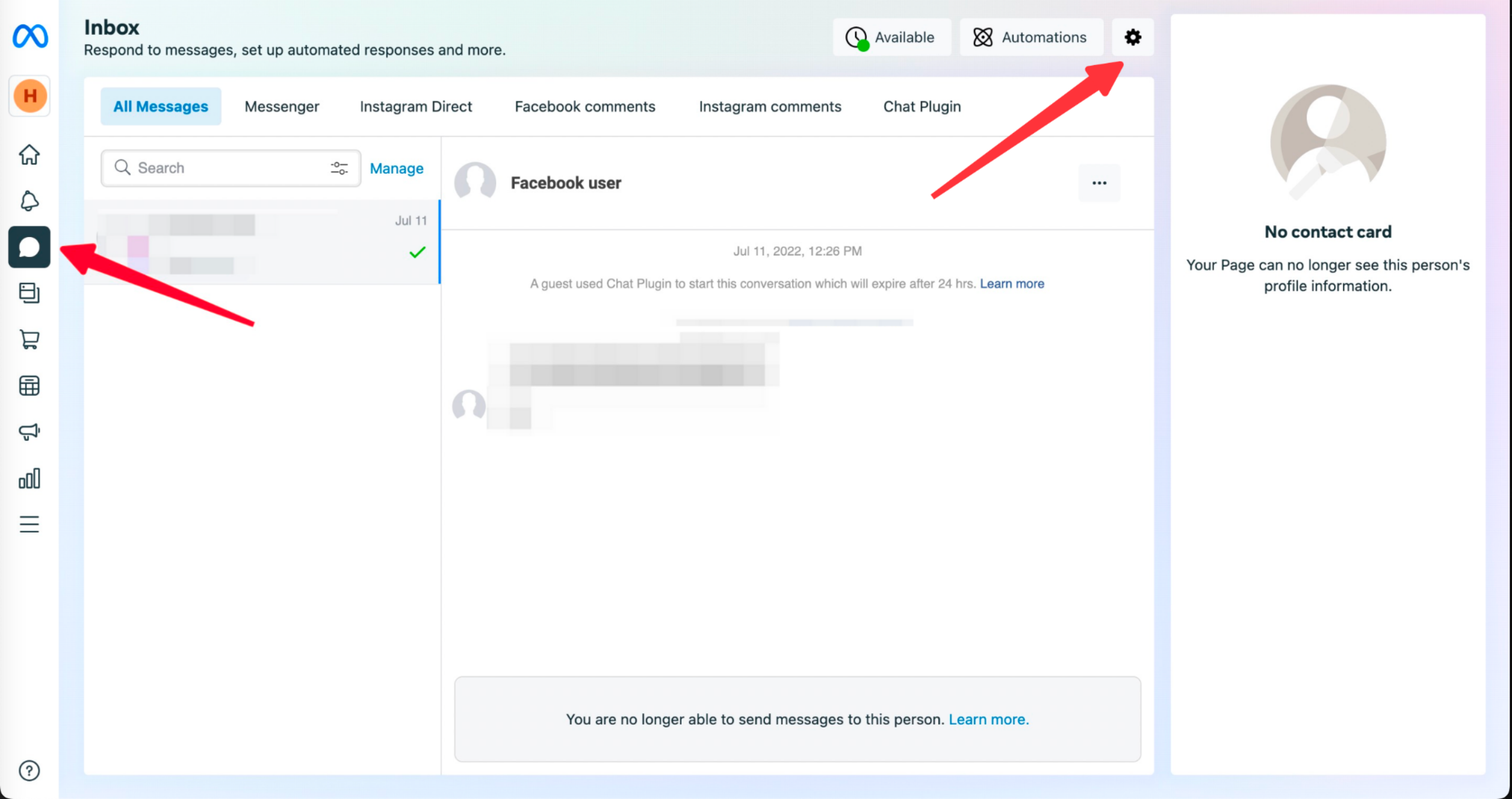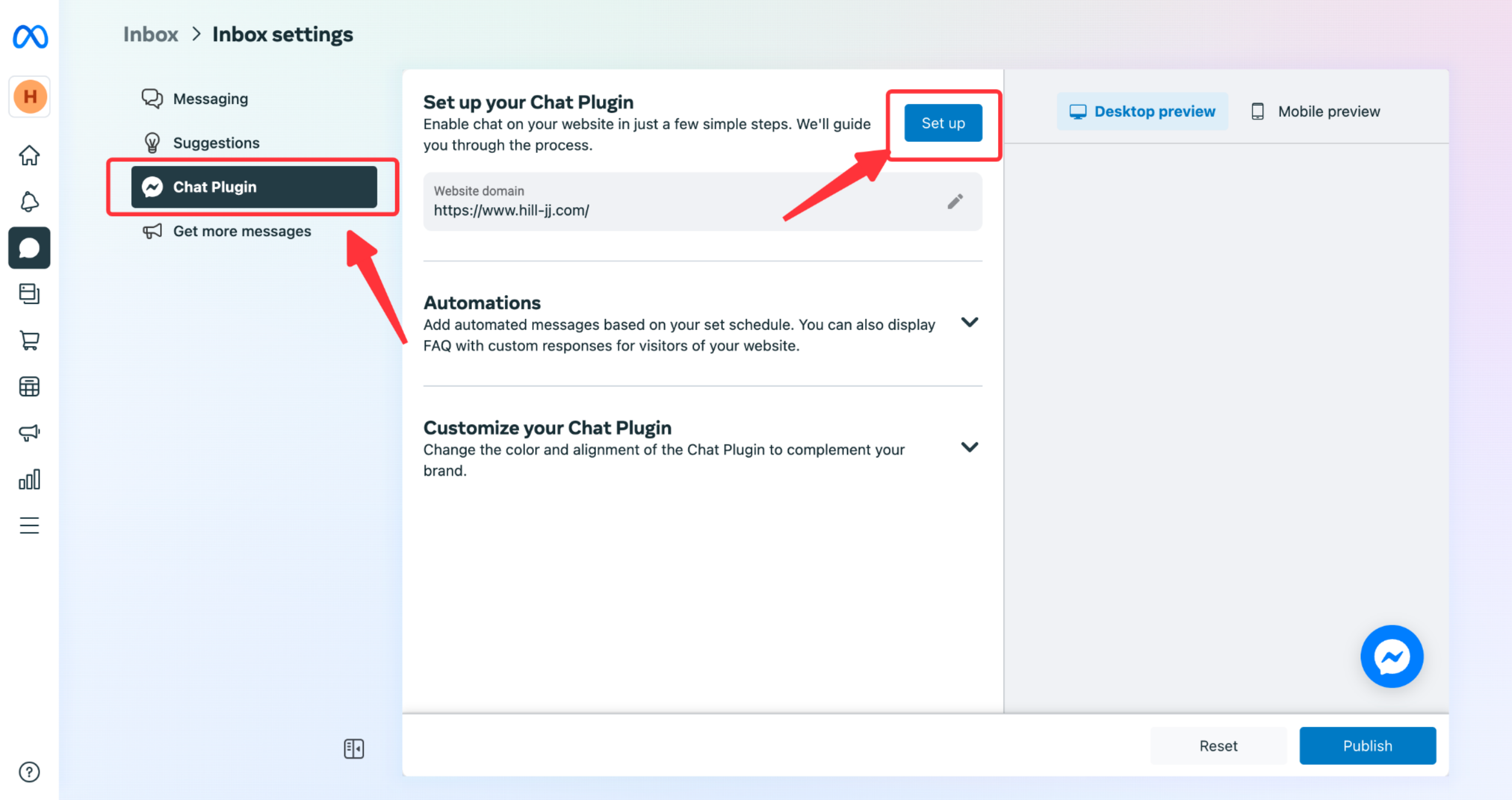 3. Click Set up and select Standard.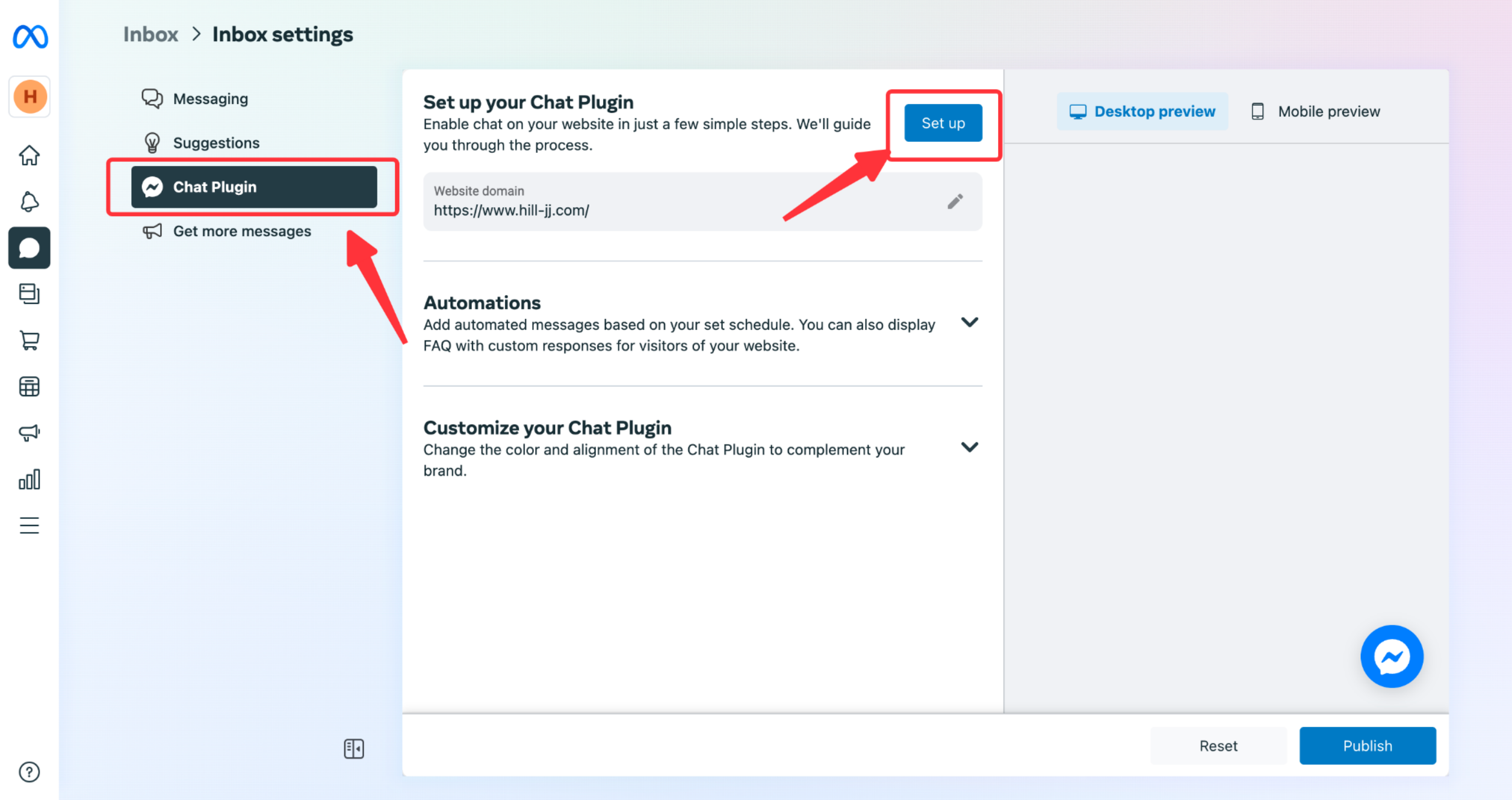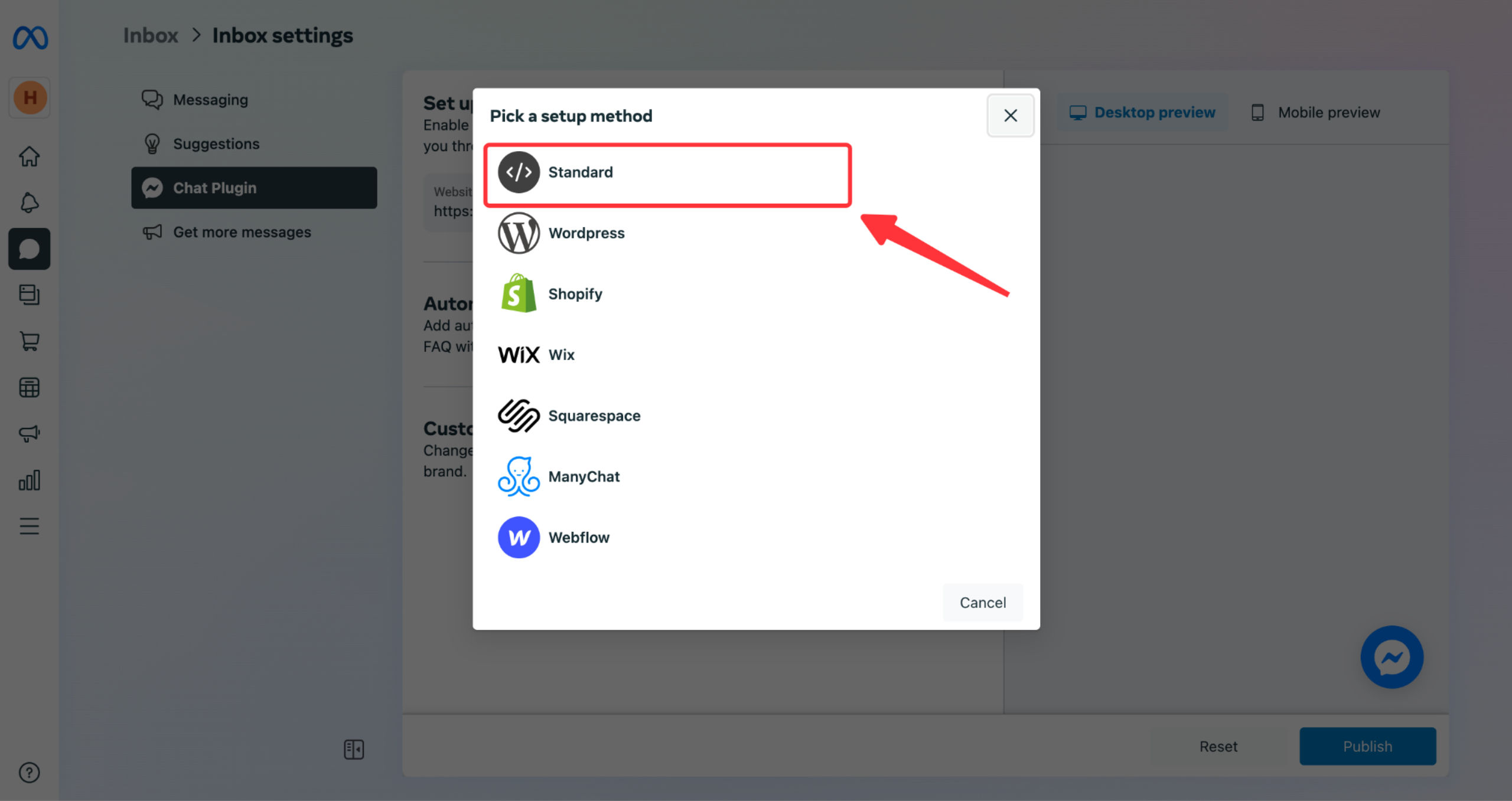 4. Following the set up steps to complete the settings.
Set language for your chat plugin. (Once you select the language, you need to copy the code, and when you change the language, you need to re-copy the code to add or overwrite the previous code)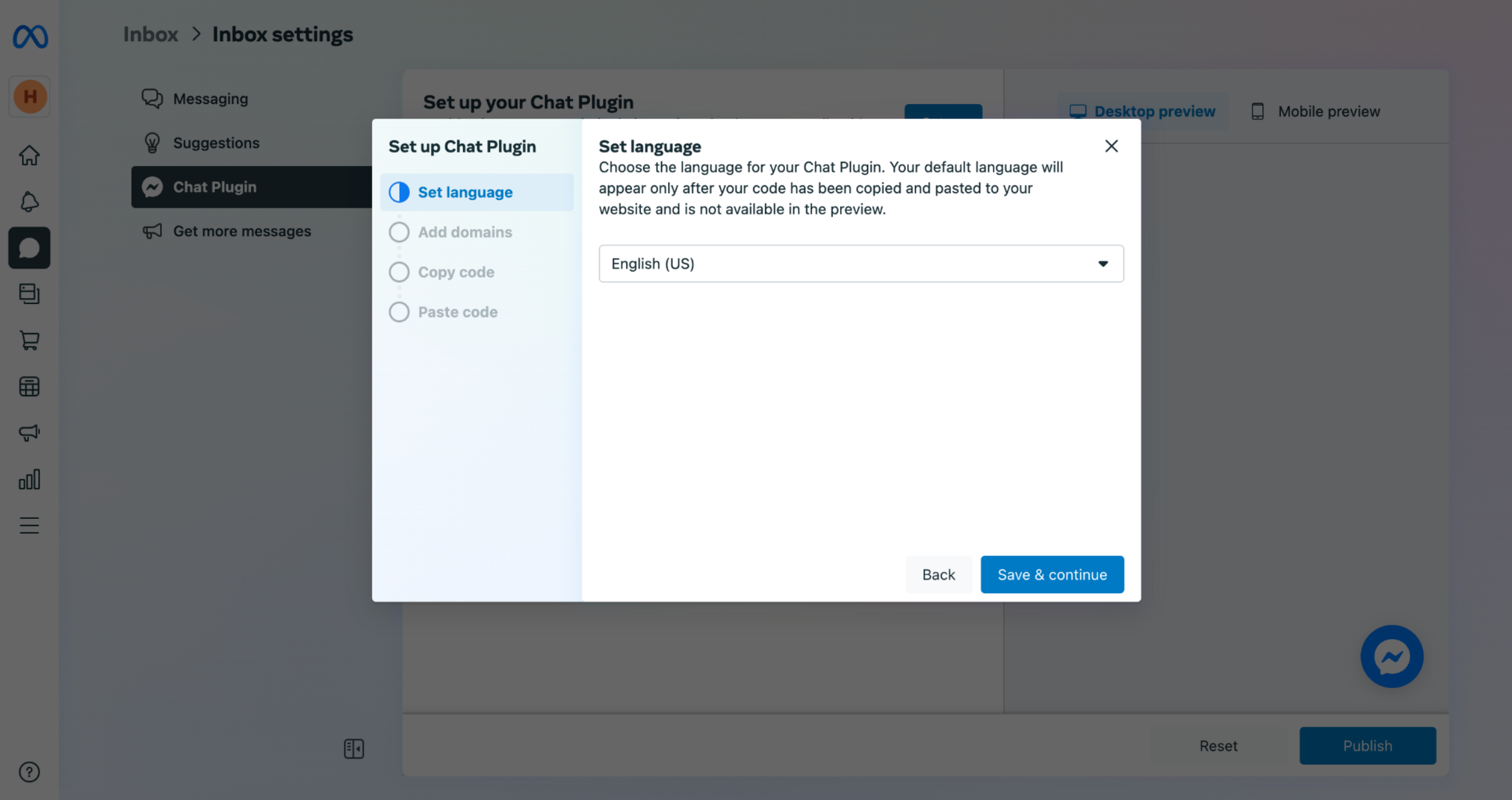 Add domains. (Adding a domain is to let the chat plugin recognize the store link. Here you need to add the store link. If the store has multiple domain names, you can add multiple domain names)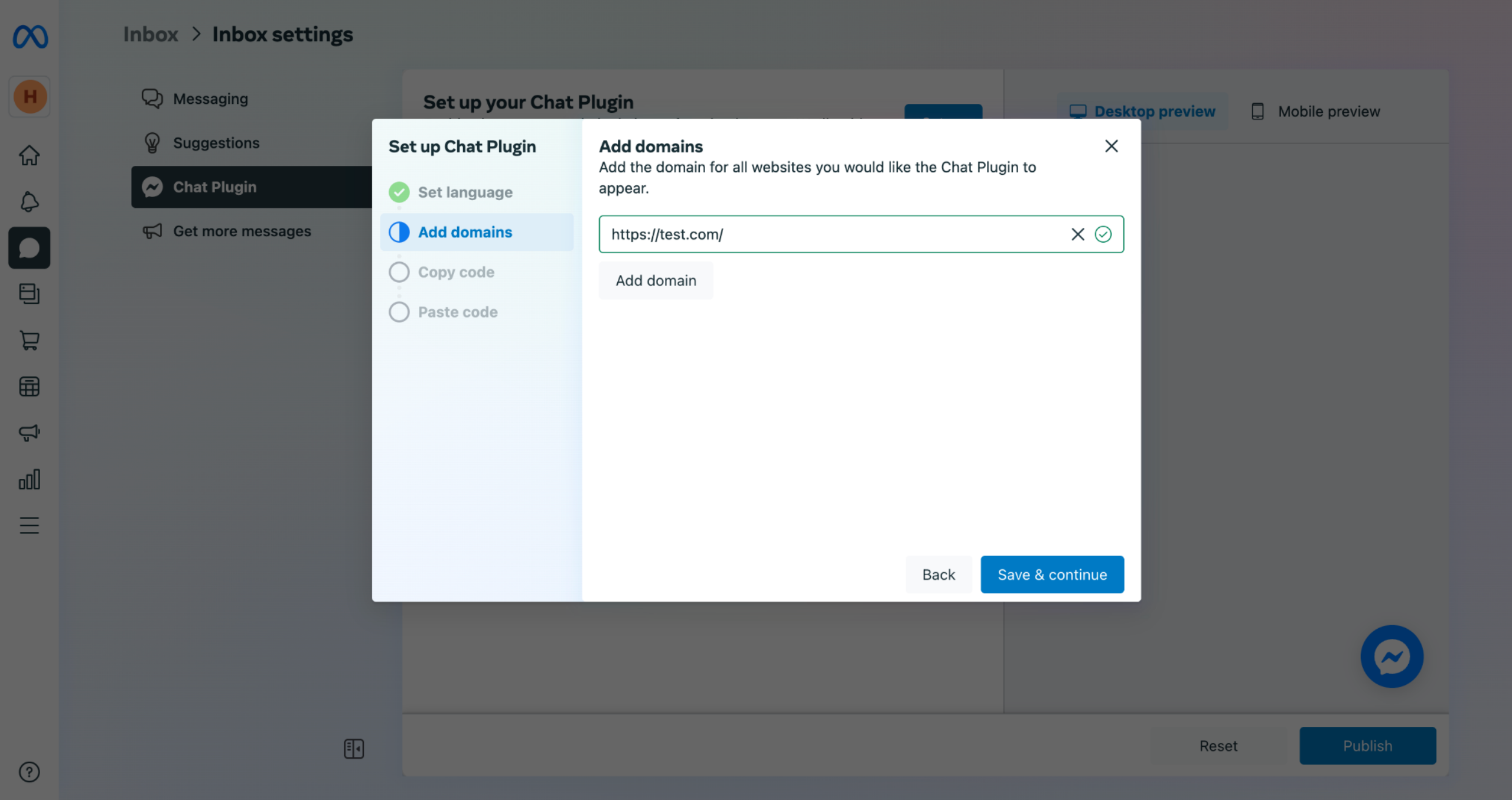 Copy code. (This code needs to be copied to the Facebook Messenger in Shoplazza admin)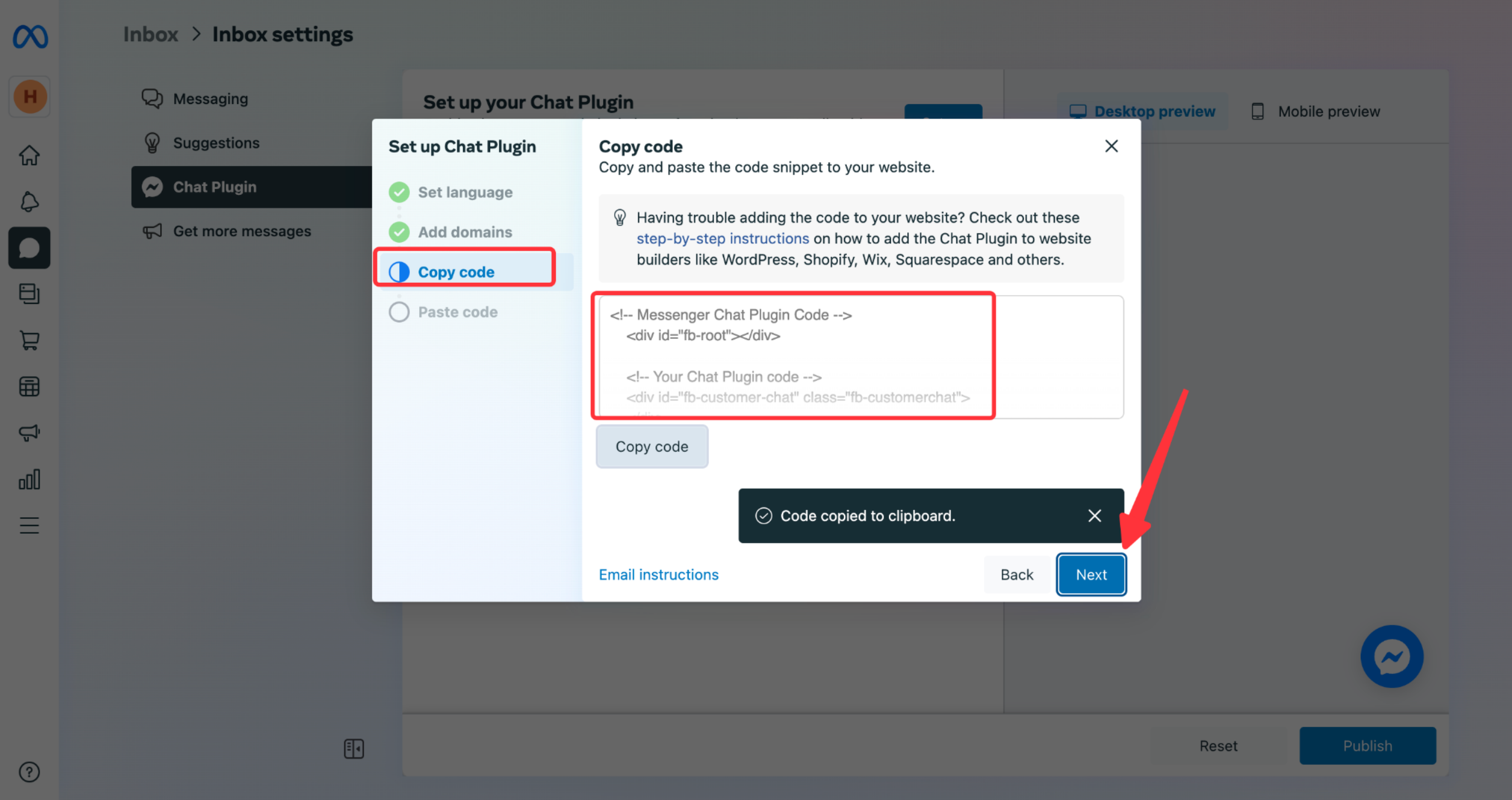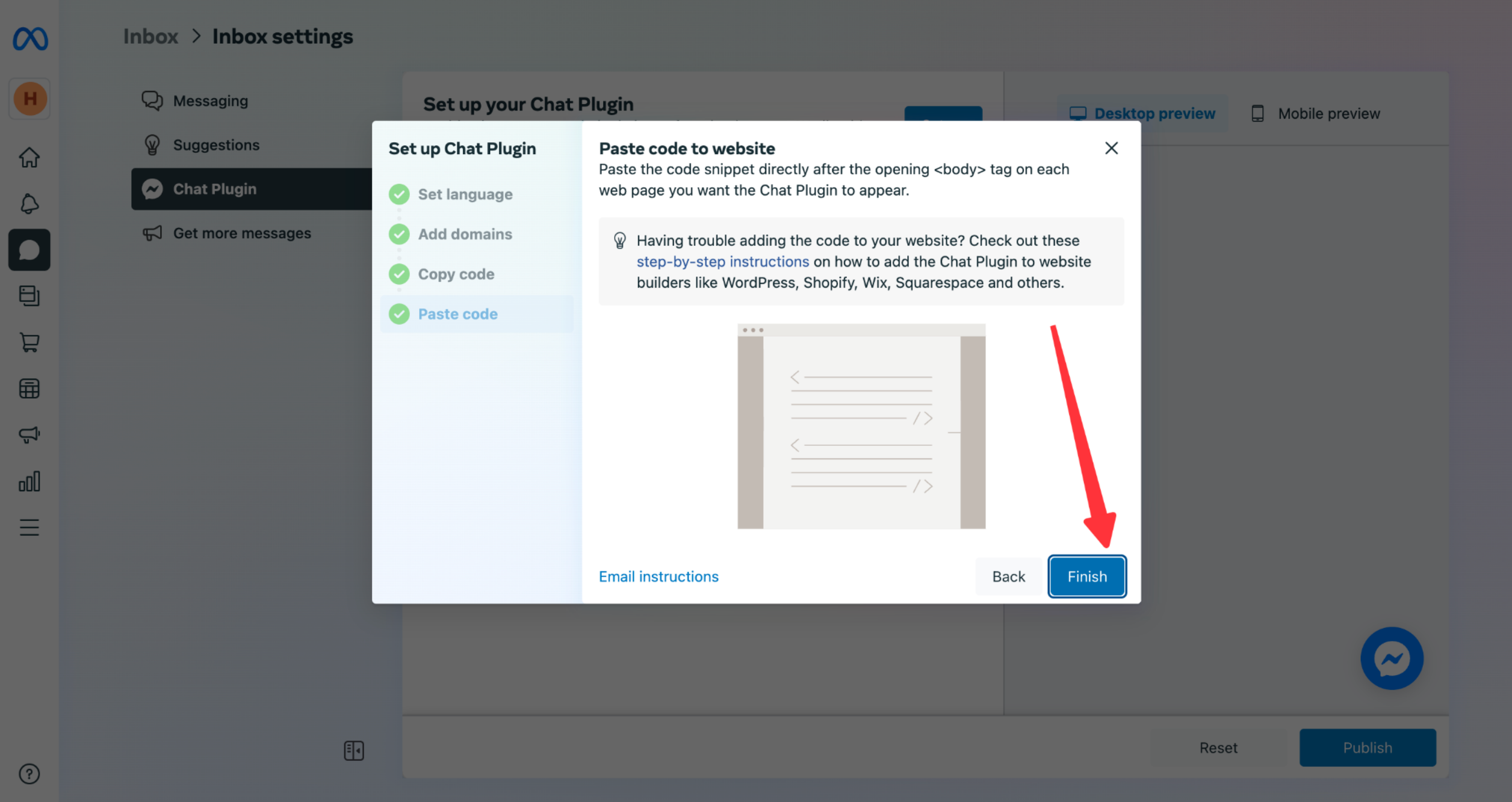 5. After the settings of the chat plugin is completed, there are some additional configuration items to improve the user experience, and you can choose whether to modify/edit according to your own needs.
6. Add automated messages based on your set schedule.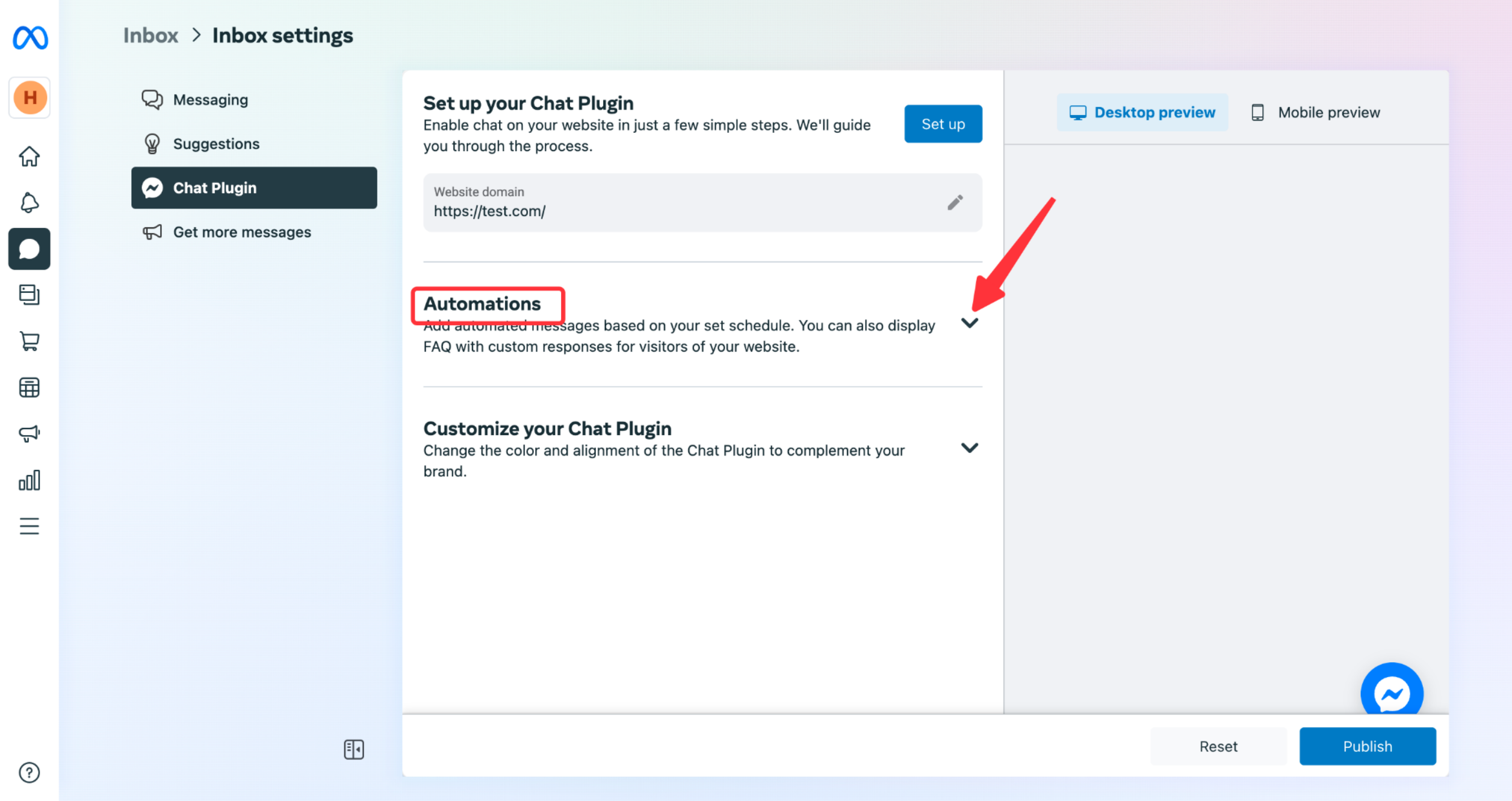 Away hours: Sync Chat Plugin with your inbox schedule.

Greetings: Invite people to chat.

Welcome message: Welcoming the person to chat.

Auto-reply: Q&A content needs to be set in advance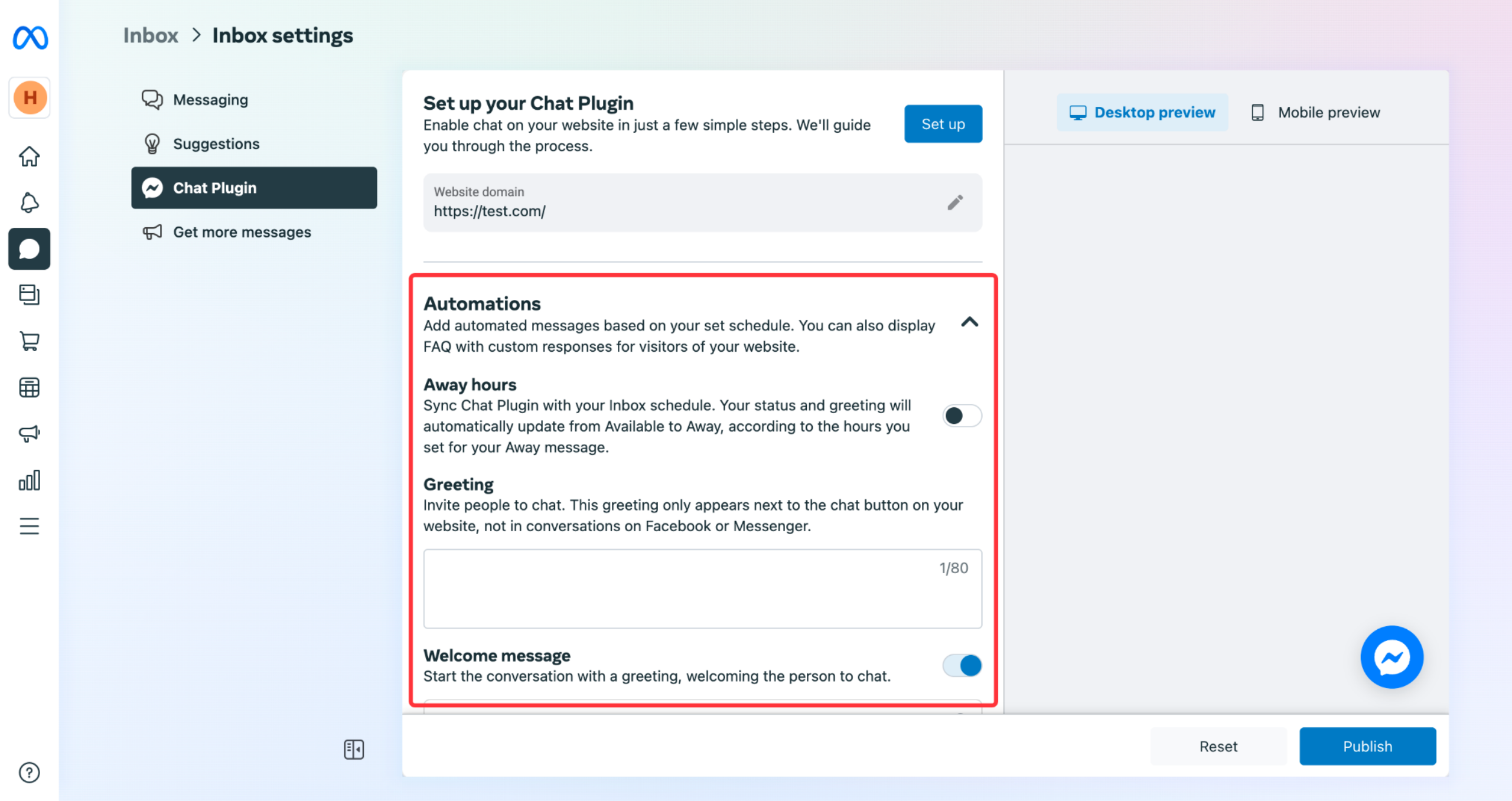 7. Customize your chat plugin.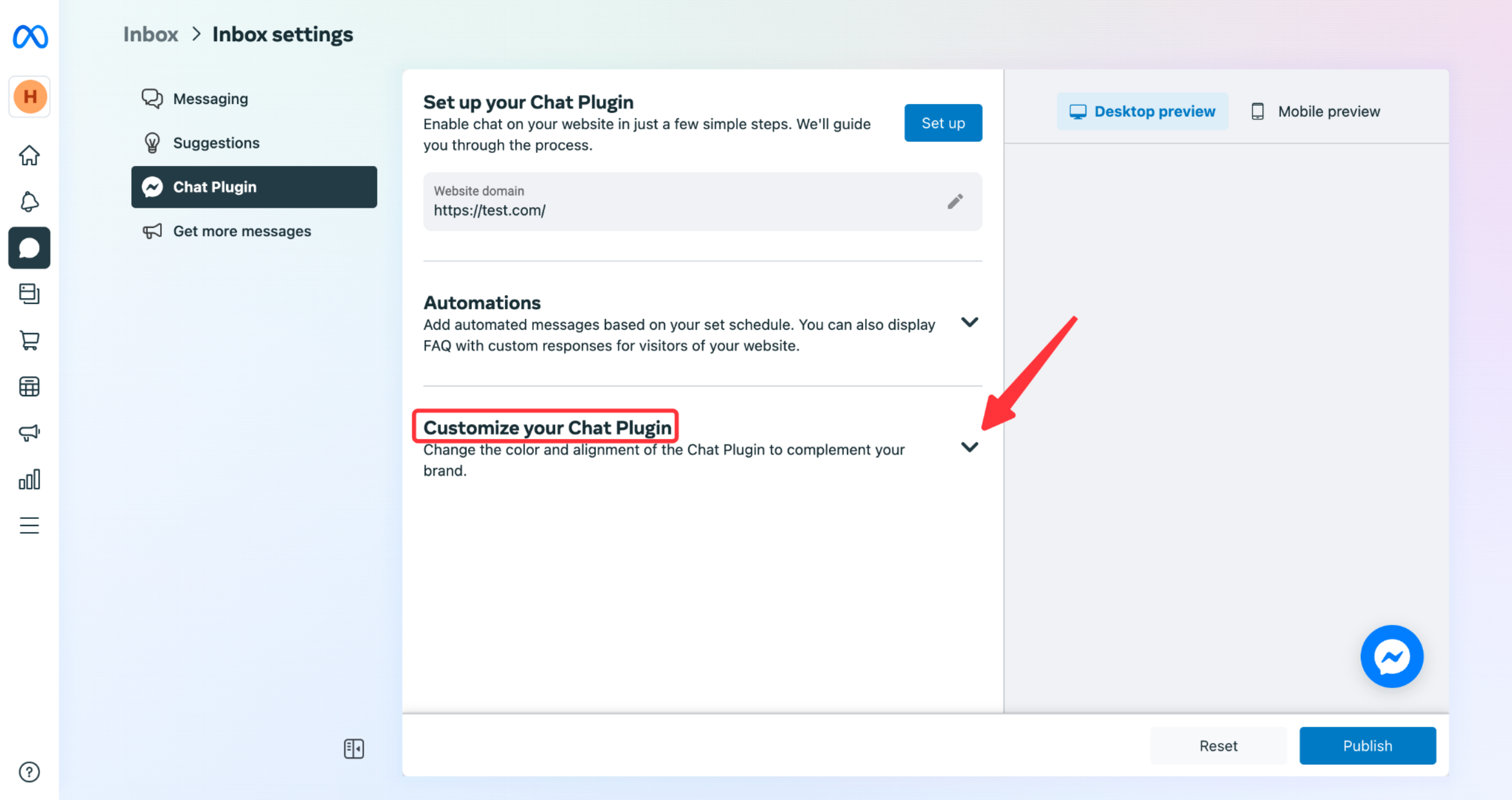 Guest chat: Let people chat with your business without logging into Messenger while using the Chat Plugin on your website.

Chat button: Incliding button display, Icon style and other customizable items.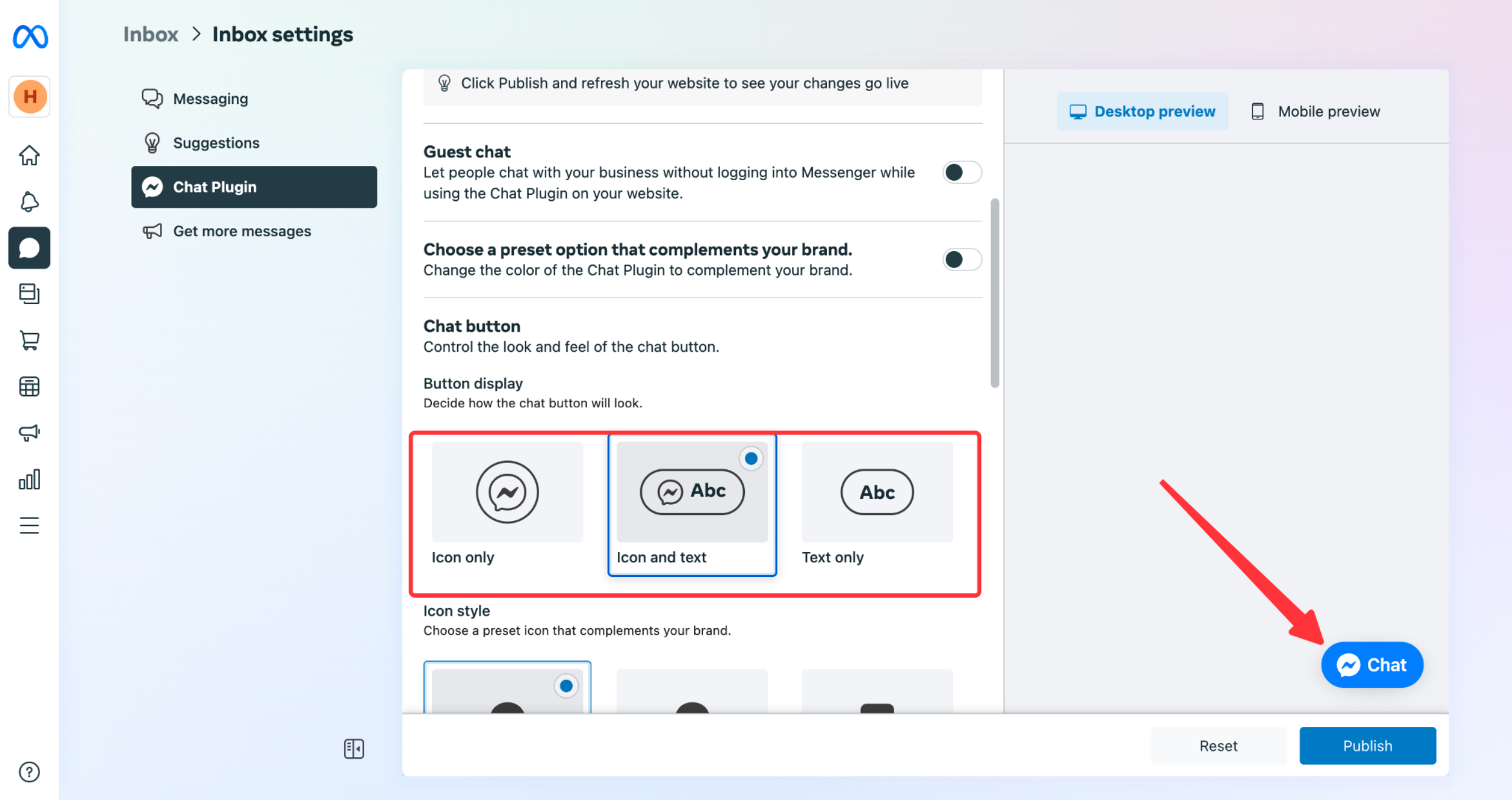 8. Click Publish to save the changes you made. Refresh your store's browser to view the changes.