This is suitable for merchants with fewer SKUs and smaller operations.
When you need to create a small curated collection or when you need to categorize products according to strict criteria, manually filtering or importing products is preferable.
Steps
1. Start here: log into your Shoplazza admin, navigate to Products, select Collections, and click on Create Collection.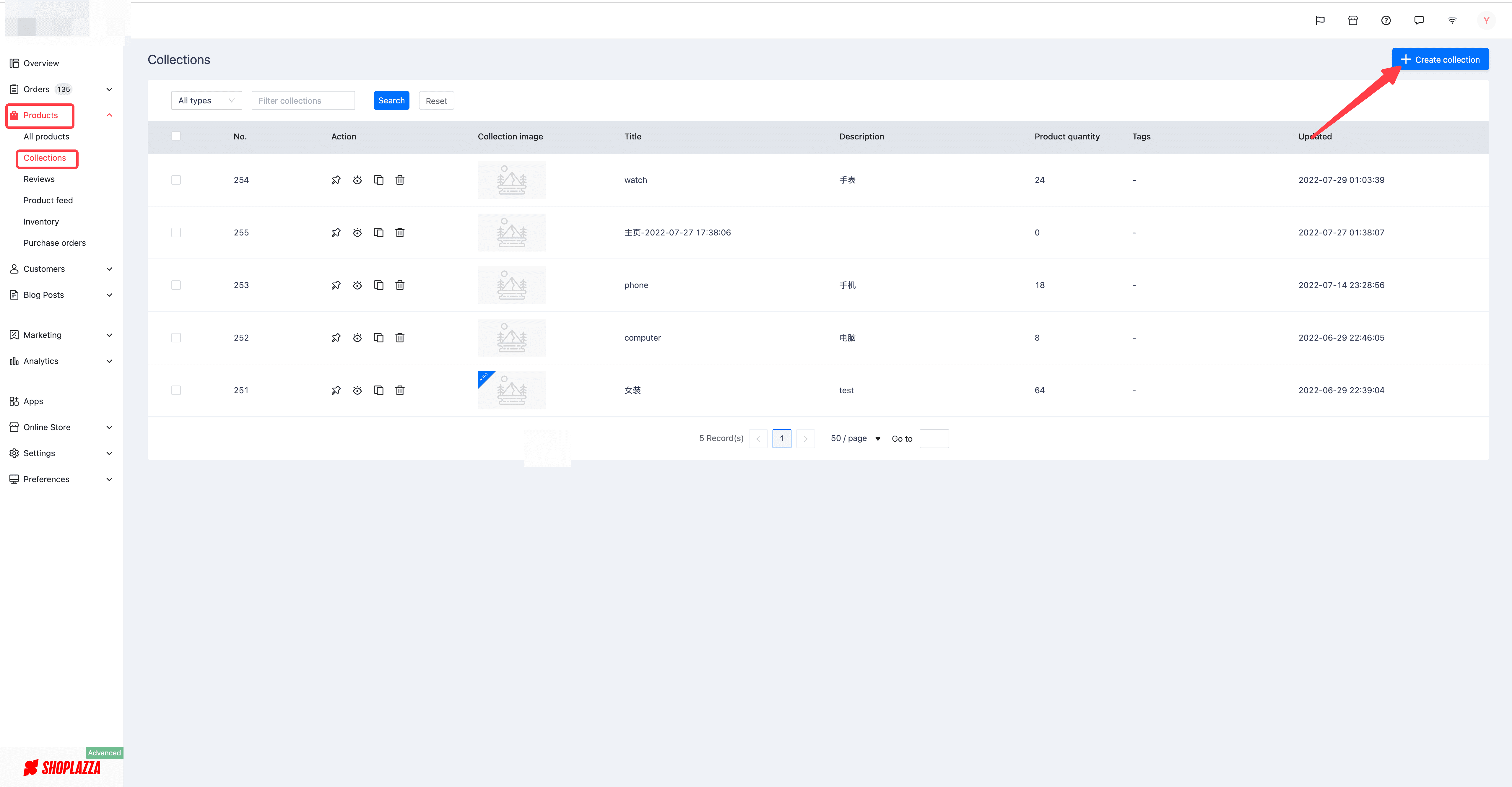 2. Head over to the Product filters section after entering the collection details (please refer to How Do I Create a Collection for details.)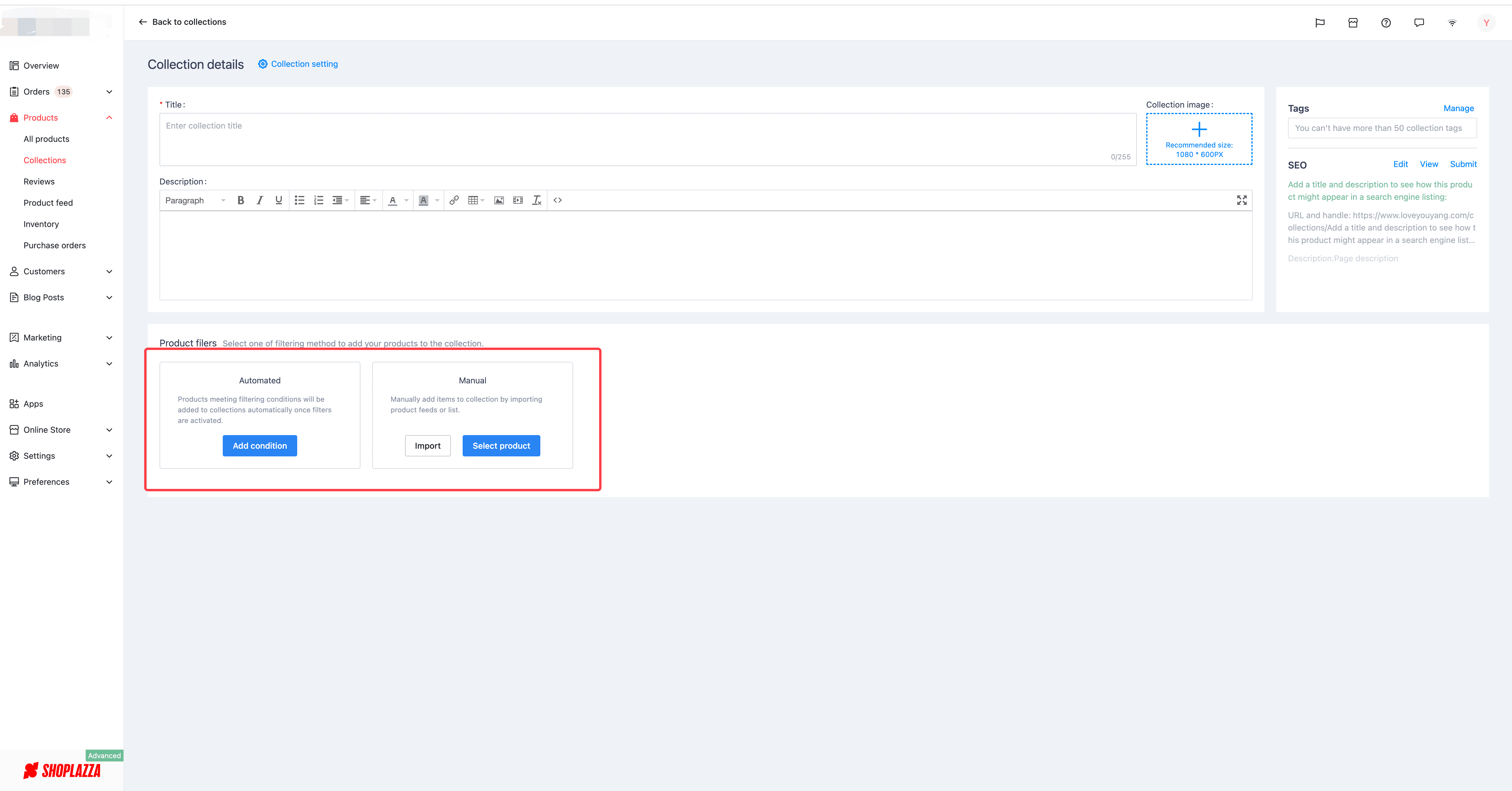 3. Click on Import or Select product under Manual.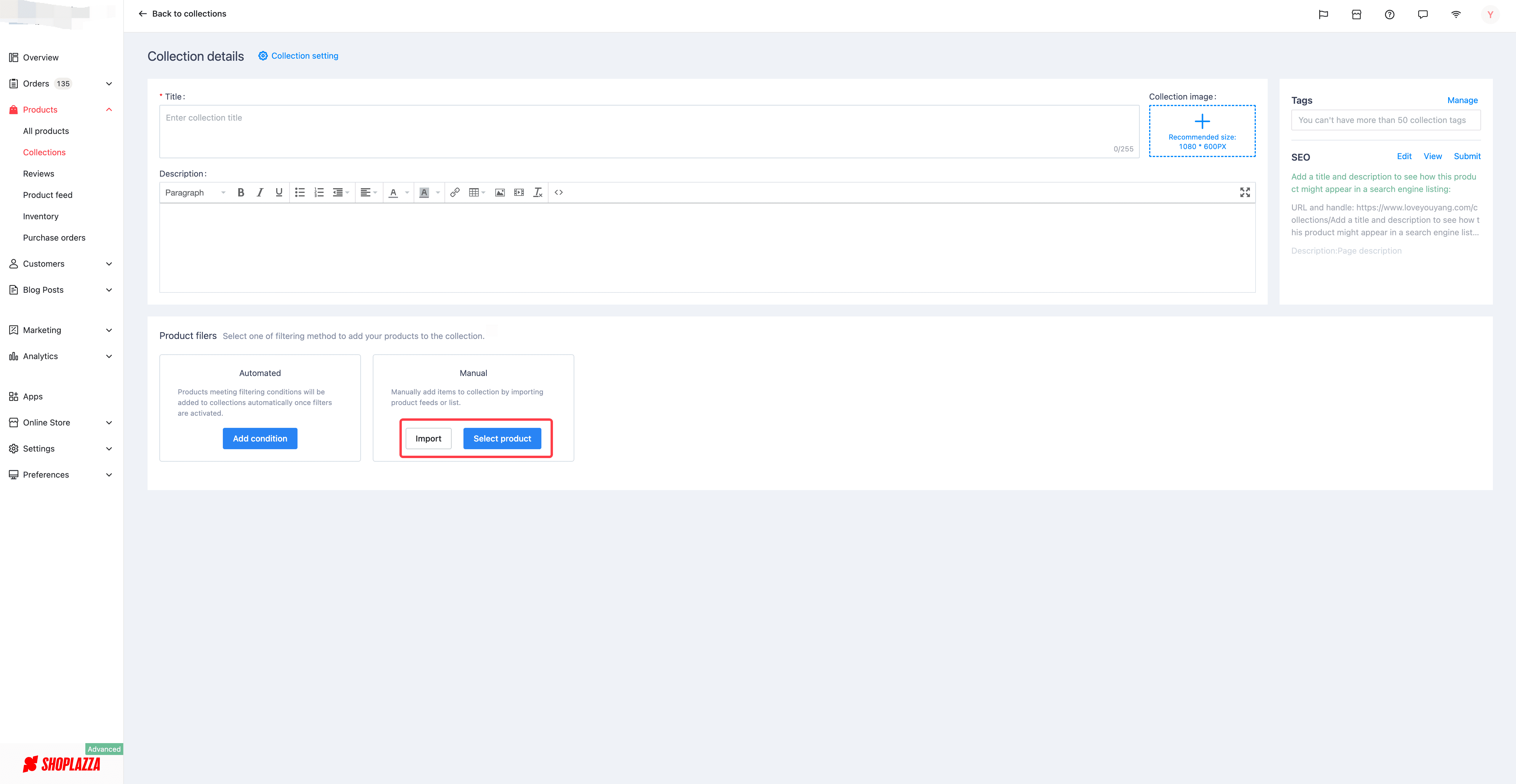 Import:
Save changes before you start the importing process.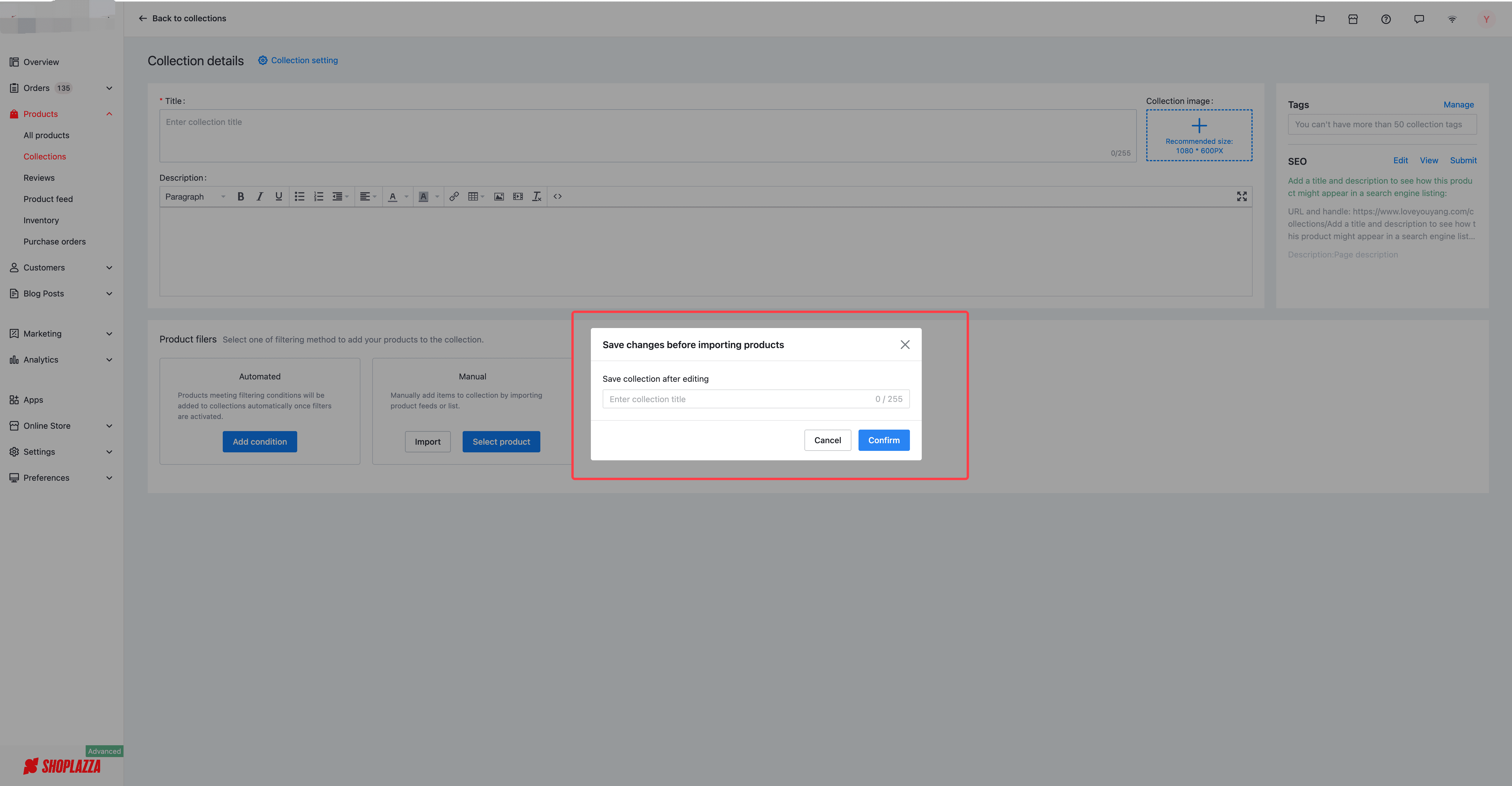 Click on Select file to import existing product files to the system.
Select product:
Click on Select product to add existing store items to the collection.
Apply filters to make the selection process simpler rather than selecting each product individually.
You can also select More filters to create your own rules if the default filter conditions are unable to meet your needs.
4. Click Collection setting to change the order in which the new collection items are displayed in the collection so that you can better manage them.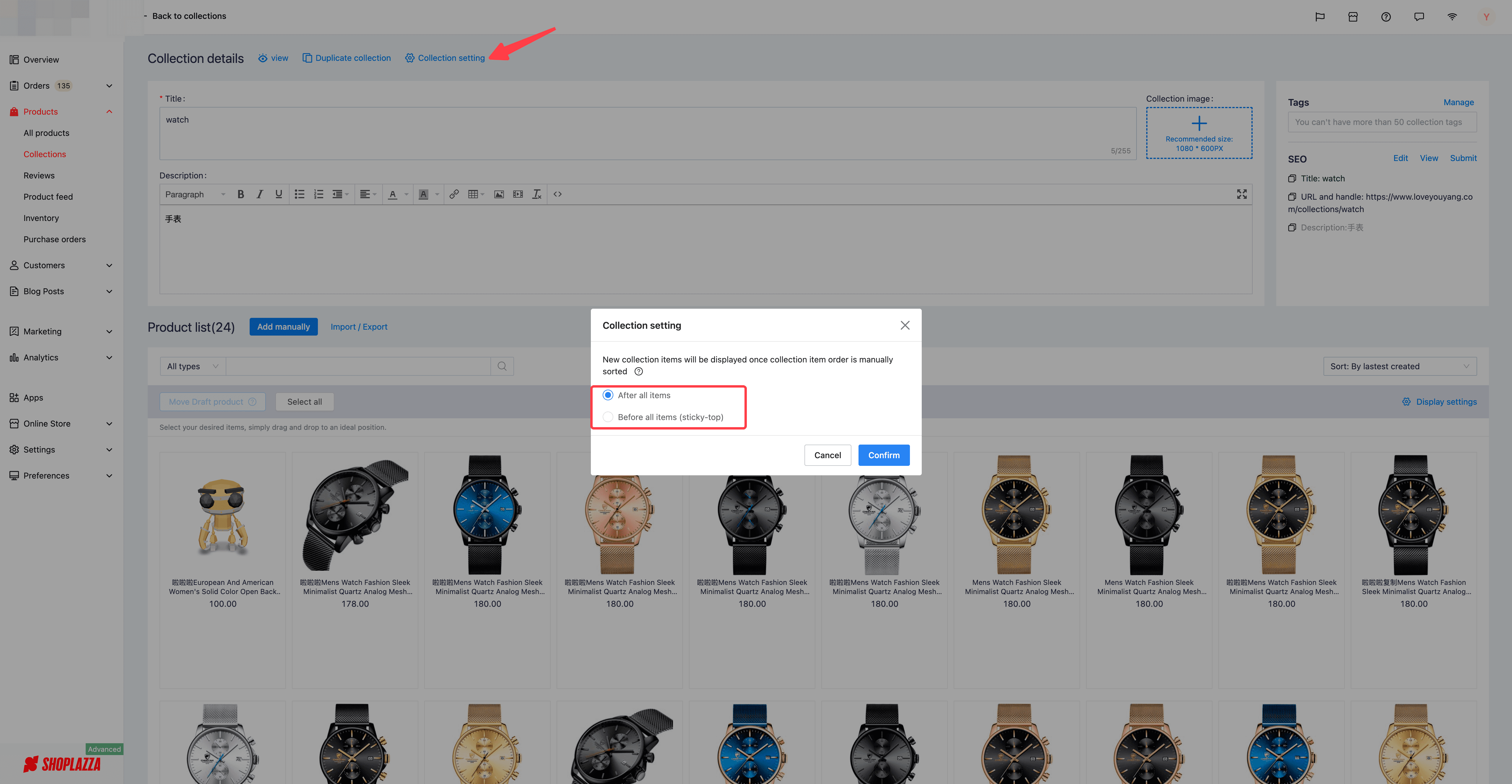 Note
1. Please read "Import guidelines" carefully before you start importing products. The template file will be downloaded automatically if you click "Import templates."
2. In "Product selection", products can be set to match "All conditions" or "Any condition".
When "All conditions" is selected, products can be filtered out only if they meet all conditions.

When "Any condition" is selected, products can be filtered out if they meet some of the conditions.
3. Multiple filtering sections and the relationships between filters can also be set to increase filtering accuracy.
When "and" is selected, products that satisfy all of those conditions will be automatically filtered out.

When "or" is selected, products that satisfy the conditions of any filter section will be filtered out.
4. "New collection items" in "Collection settings" refer to the items added through Automated collection or Manual action.