Rebate campaigns are often used as a promotional tool to increase sales, especially for products with higher price points. They can also be used to clear inventory, introduce a new product or service, or generate customer loyalty. A simple example of a rebate is, if you purchase 2 units, you may earn a 5% rebate, but if you purchase 4 units, you could earn a 10% rebate, and so on.
Steps
1. From your Shoplazza Admin > Marketing > Rebate > click Create Campaign.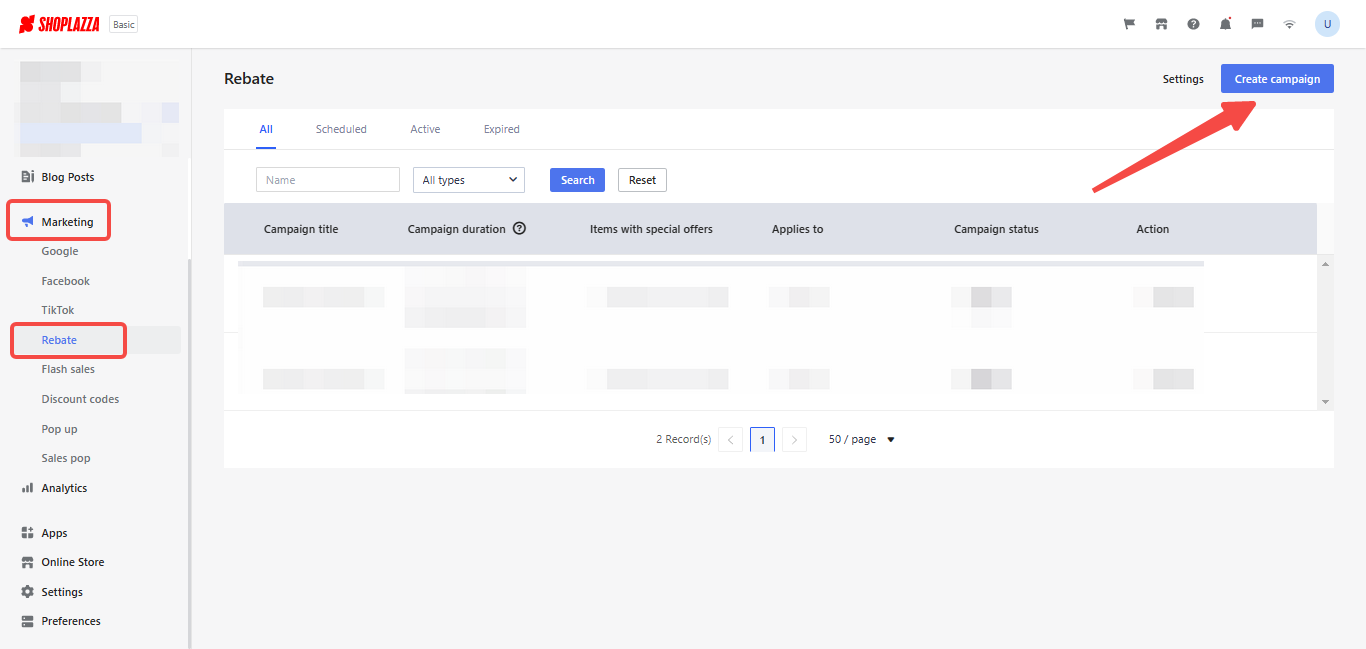 2. Add the Basic information, which includes the Campaign title and Campaign duration. You can choose to run the campaign for a specific duration or on a long-term basis.
In the offer type, you can choose the following.
| | |
| --- | --- |
| Spend $, get $Y off | Reduction on the amount. |
| Buy X items, get % off | Discount on volume. |
| Buy X items, get $Y off | Reduction in volume. |
| Spend $, get % off | Discount on the amount. |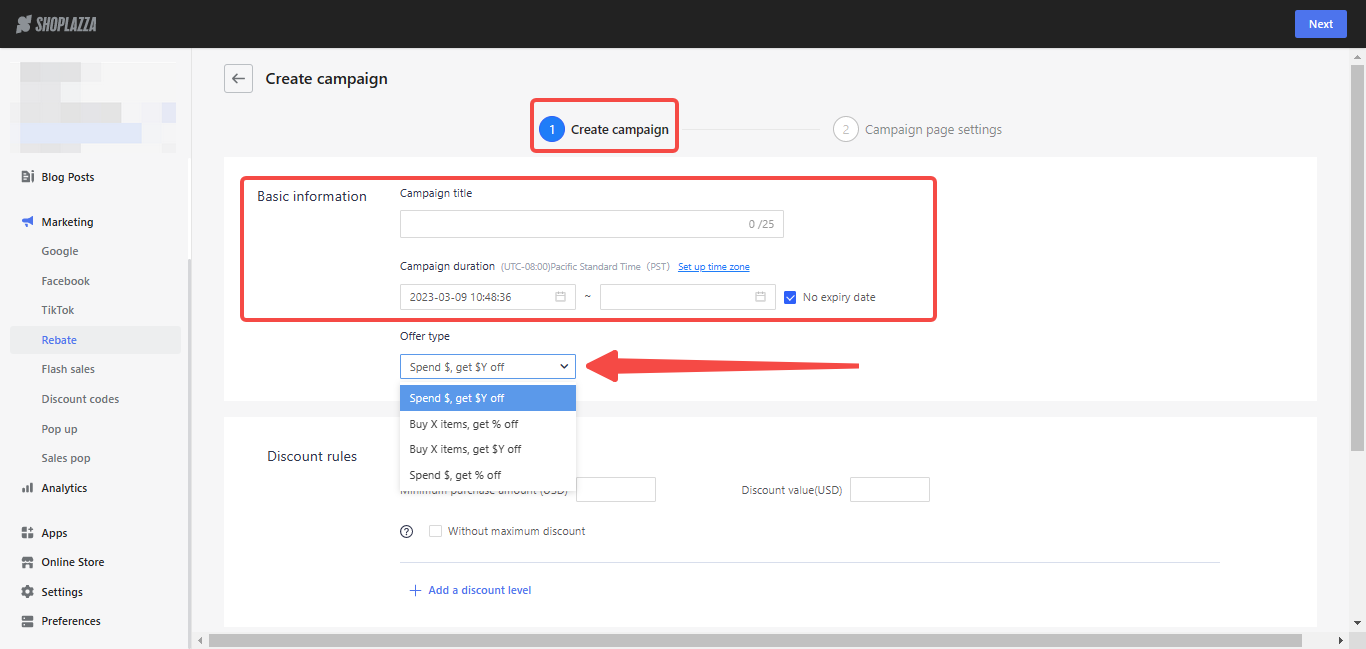 3. Based on the offer type, you can set the Discount rules and also create additional discount levels by clicking Add a discount level.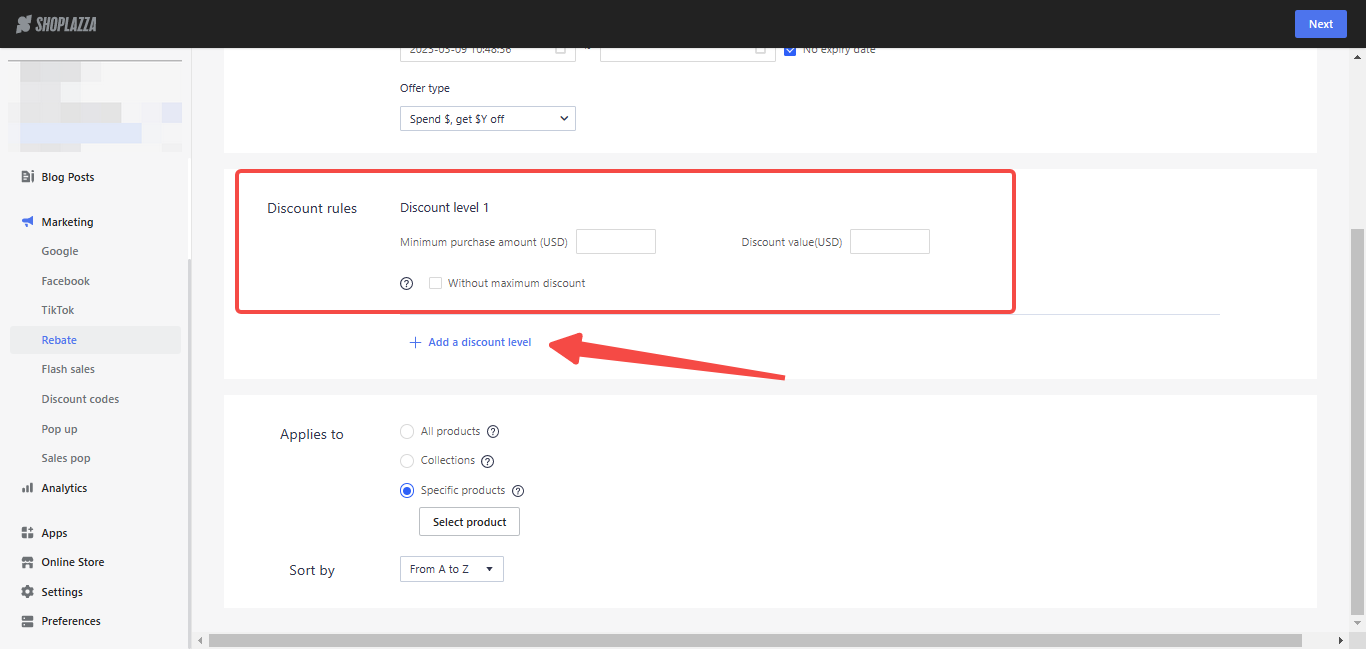 4. The campaign can be applied to All products or Specific products. To select specific products for the campaign, click on the Specific products option and then, add the relevant products.
Product displays can be sorted ascending or descending alphabetically by price or sales volume.
Click Next to complete the Campaign page settings.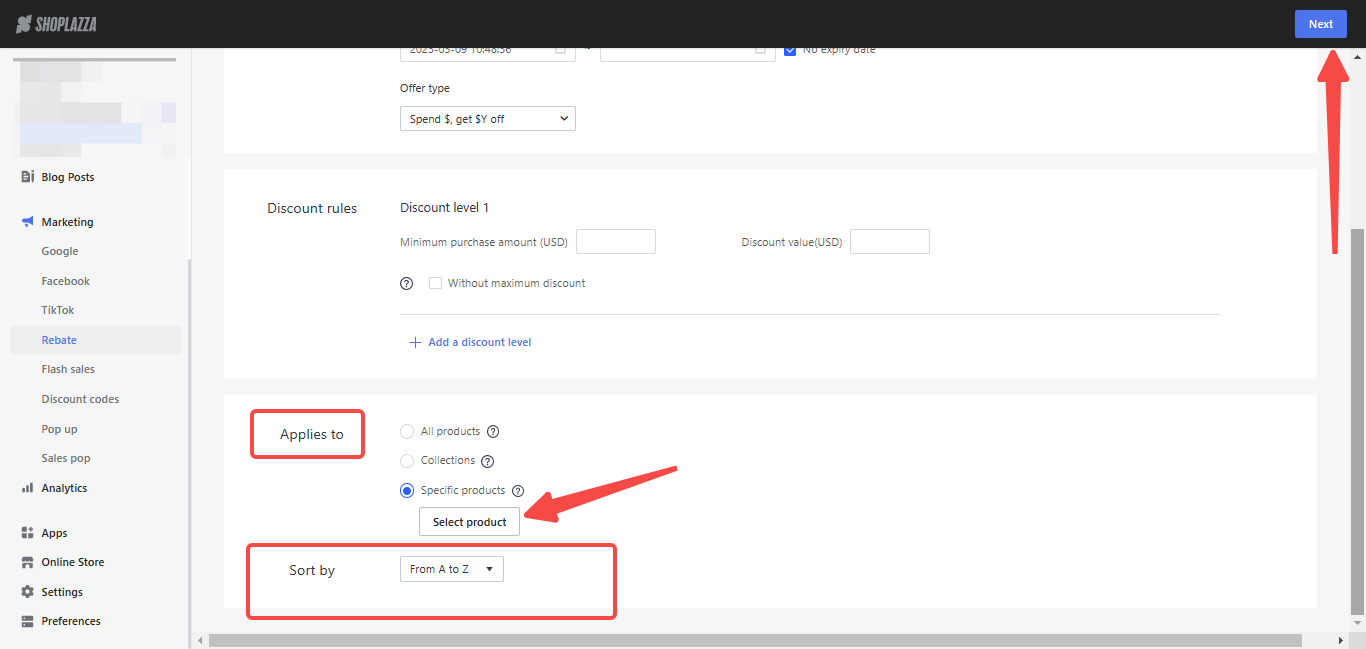 5. Under the campaign display settings, you can complete the following steps.
Set up the Rebate campaign banner. The campaign banner can be set to Fullscreen or Centered.
Select the discount pop-up window display.
Countdown and reminder messages will be displayed under the banner on the activity page.
You can change the colour settings for the Banner and also fill in the campaign tag.
Click Save to complete the creation.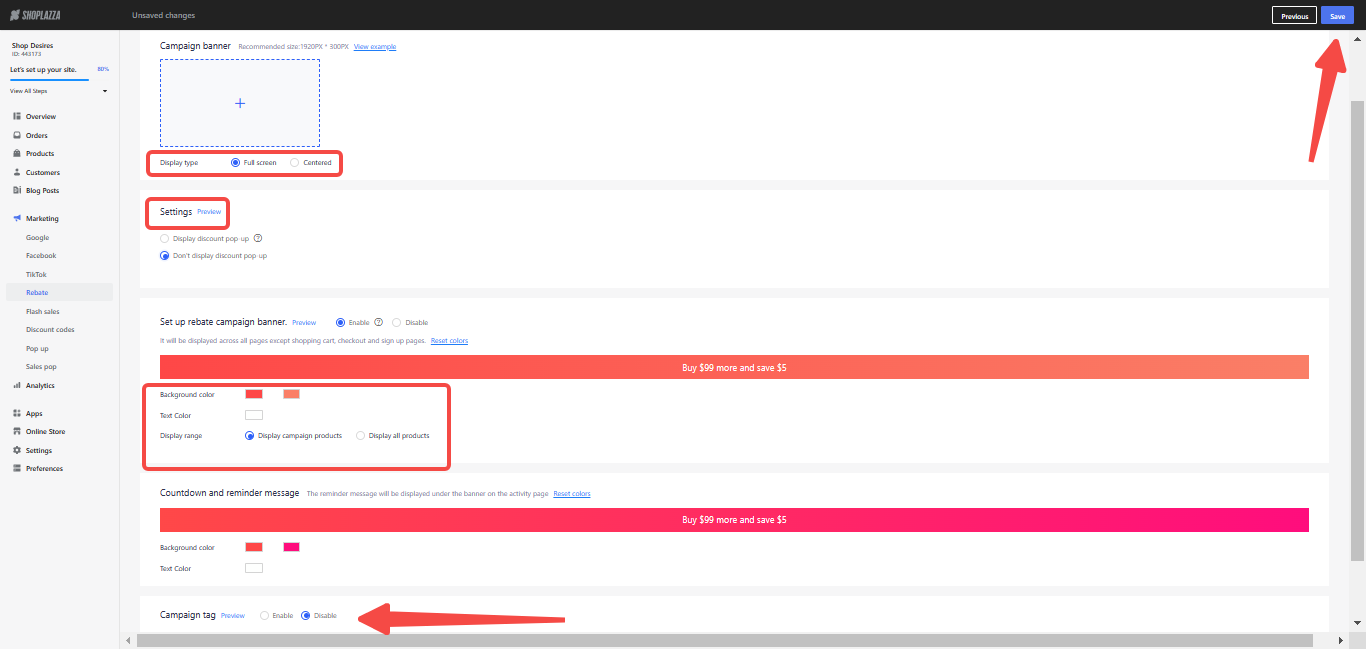 Offering a rebate can help differentiate your product from competitors who are not offering a similar promotion. This can help you gain market share and increase your overall competitiveness.
Note
The campaign duration is set based on the time zone of the Shoplazza admin, and the start time can't be earlier than the current time.