The customer management tab in Shoplazza enables you to oversee a list of contacts gathered from email subscriptions, customers that shopped at your store, and returning customers. You can utilize this section to promote your product or to narrow down the list of your targeted audiences. You may also use this information to analyze your product or service.
Note
Customer contacts or other information cannot be deleted.
Viewing customer information
1. From your Shoplazza Admin, refer to Customers > Customer management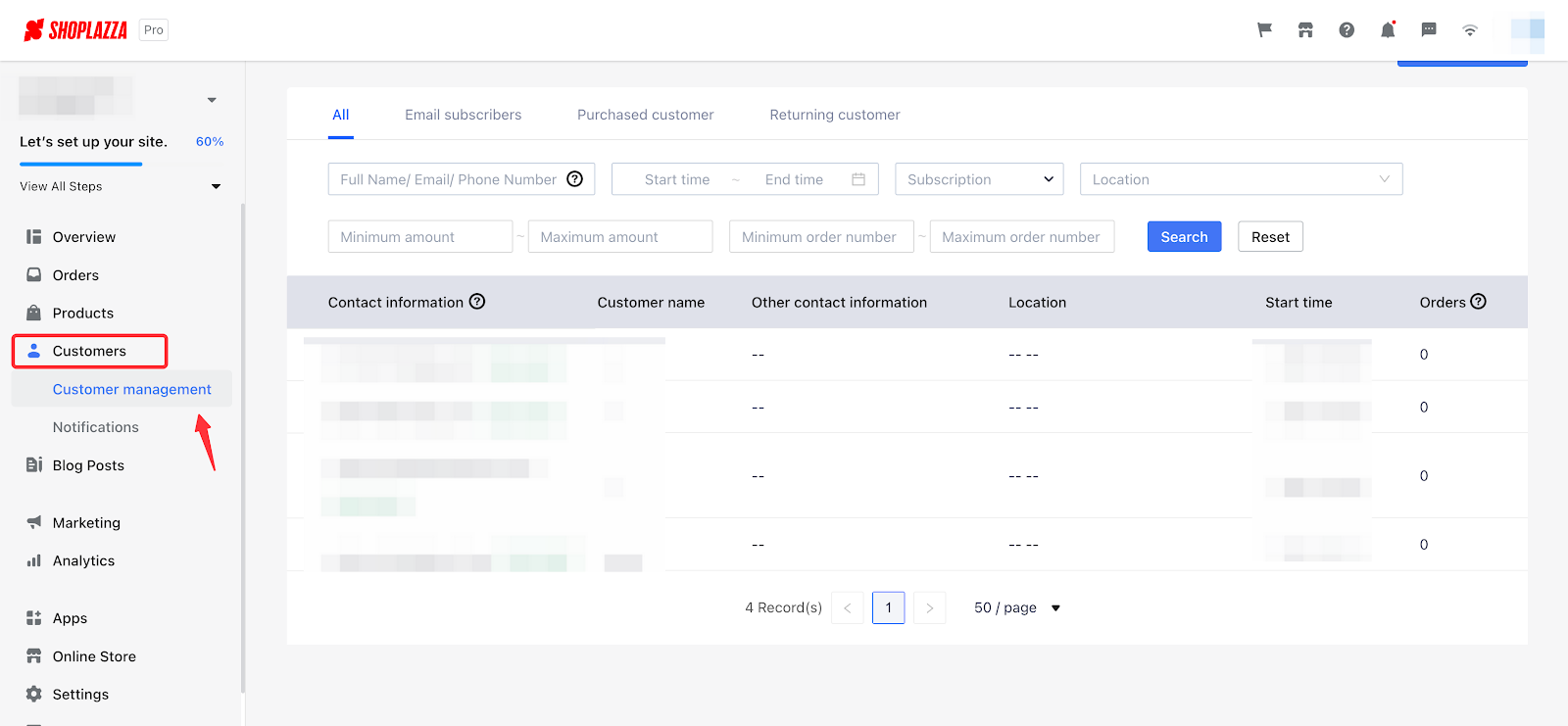 2. In the Email subscribers tab, you can review a list of contact information from the customers who subscribed to your emails.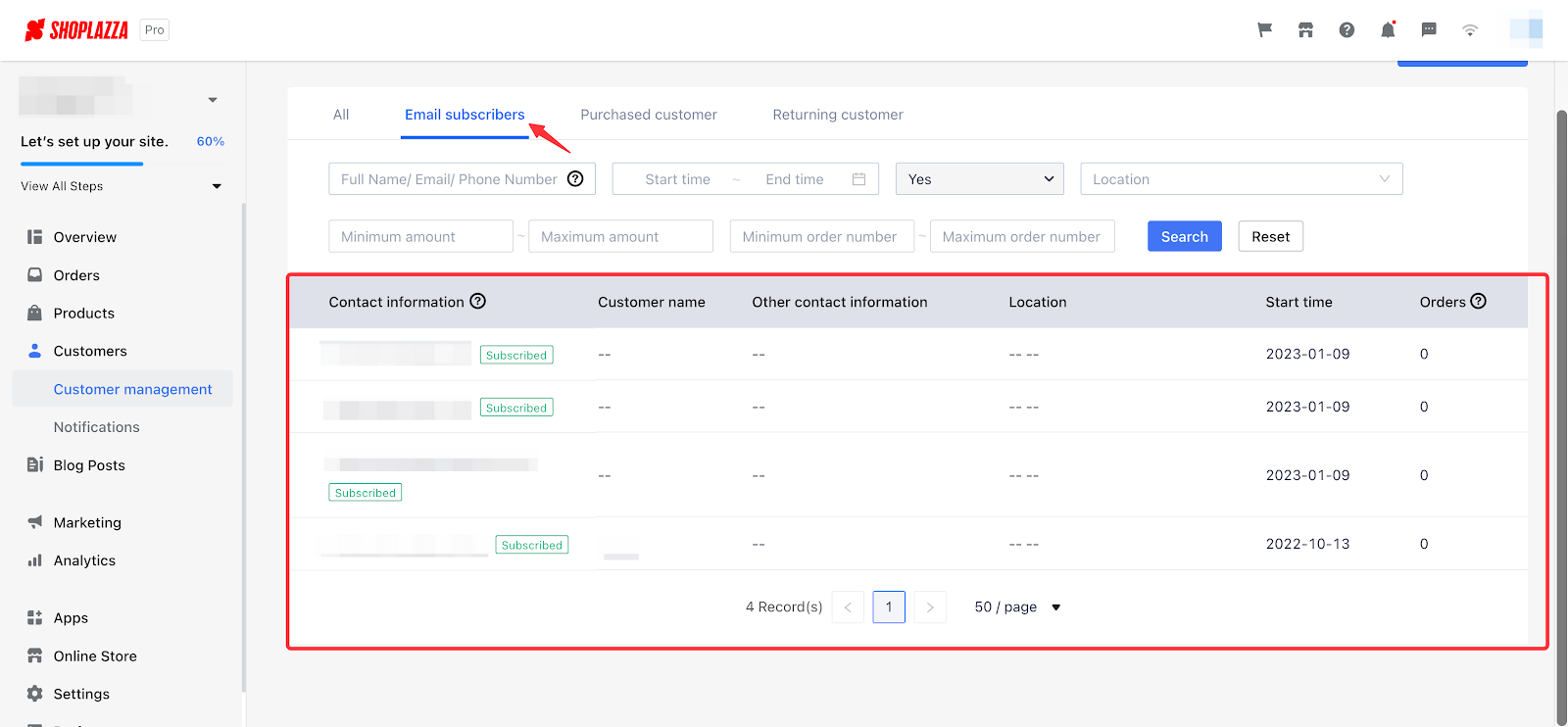 3. Here you can filter and narrow down the list of contacts to fit your needs. Click Search to apply the conditions and Reset to redo it again.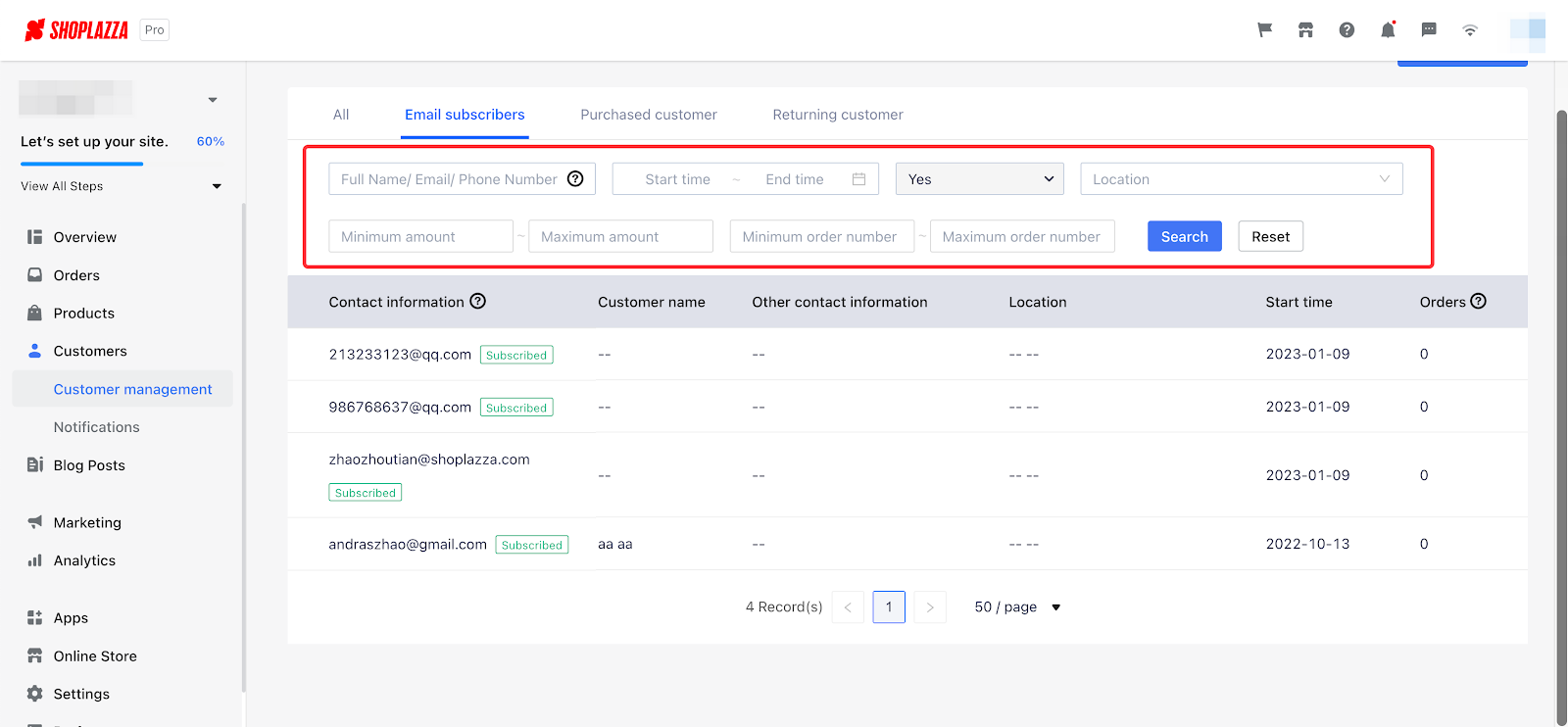 4. To see individual contacts in detail, click on the contact and explore more specifics.
5. Click Import on top right to add a list of existing contacts from an xlsx file.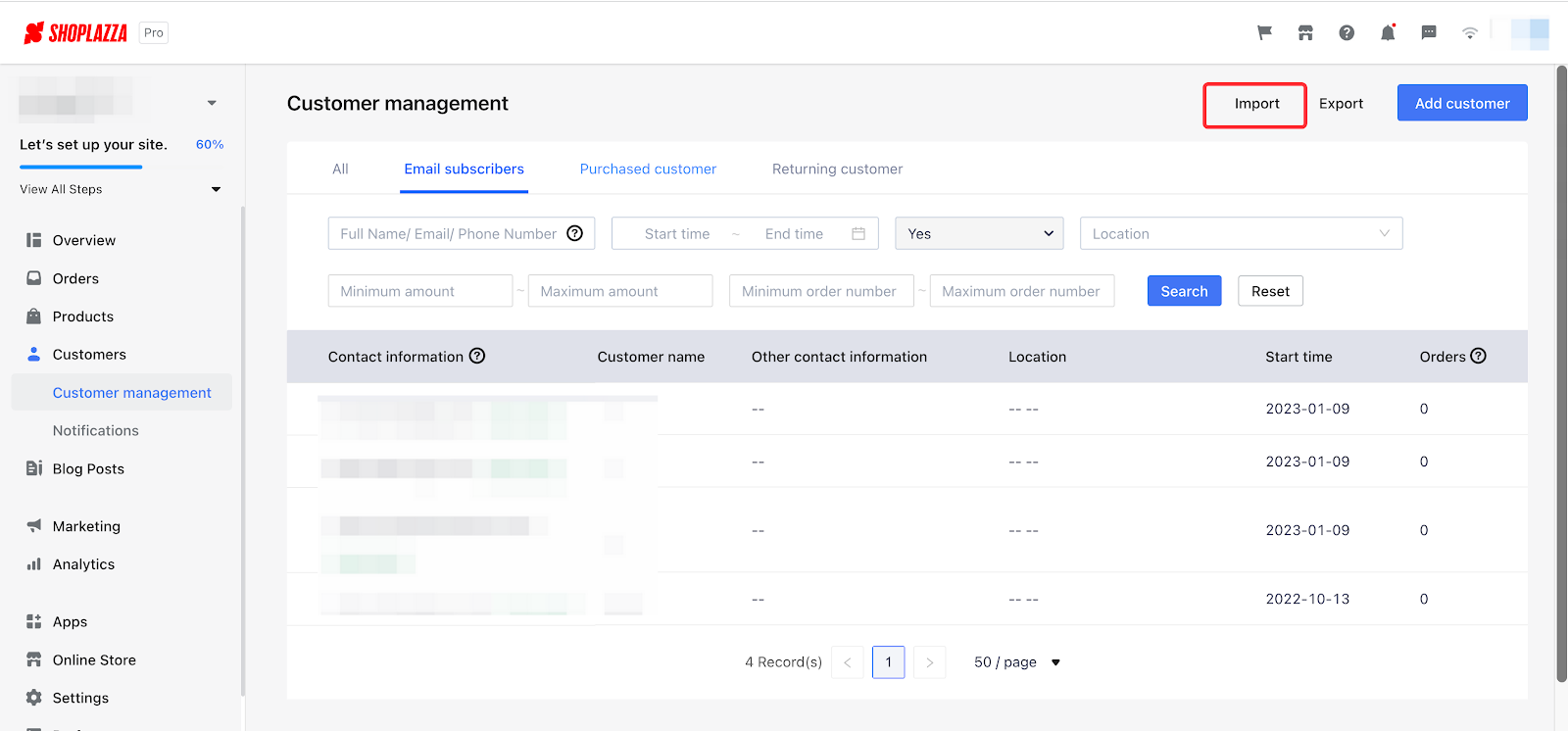 6. Here you can add the list of contacts manually through the Add customer button located on the top right.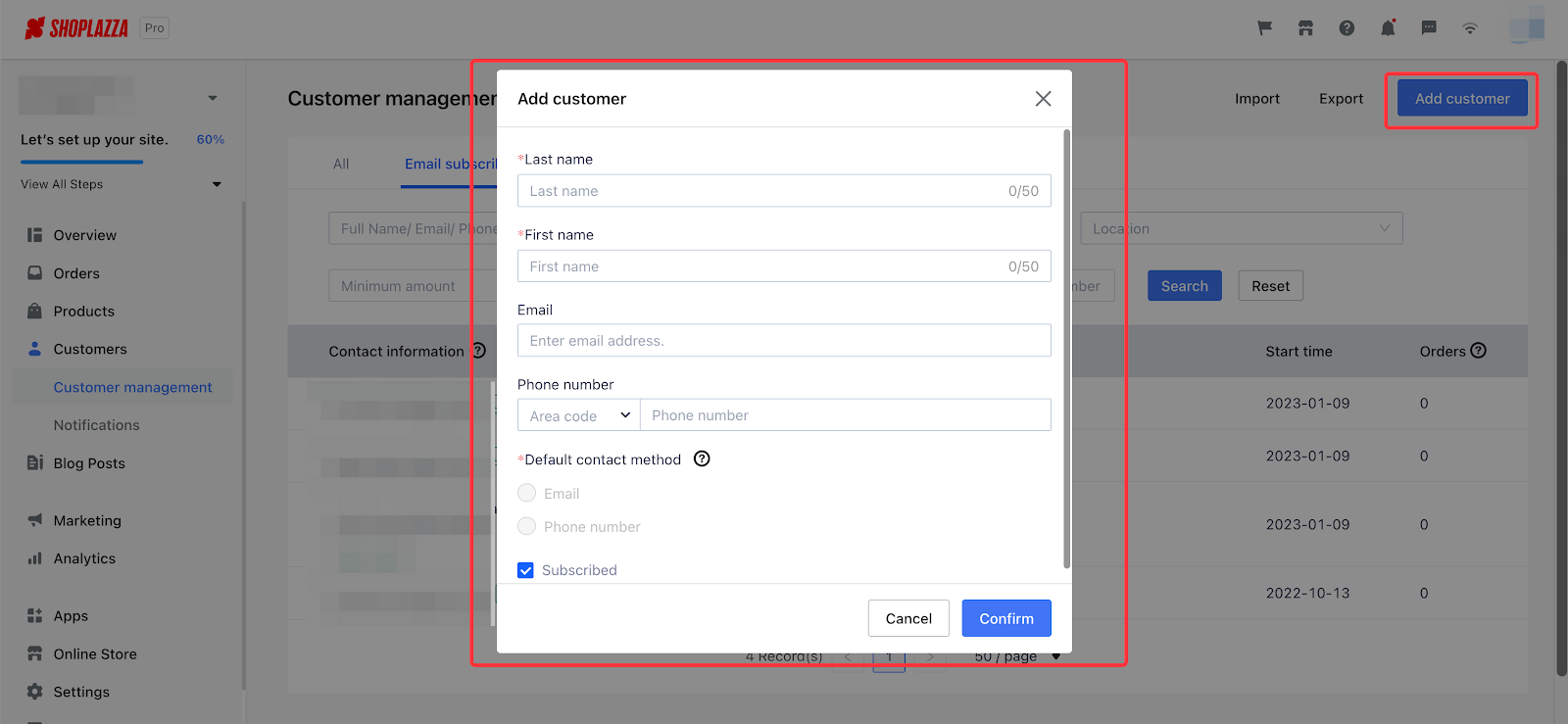 7. The purchased customers tab is where you can find contacts from customers that have made only a single purchase.
8. Whereas returning customers is for customers that have made more than one purchase.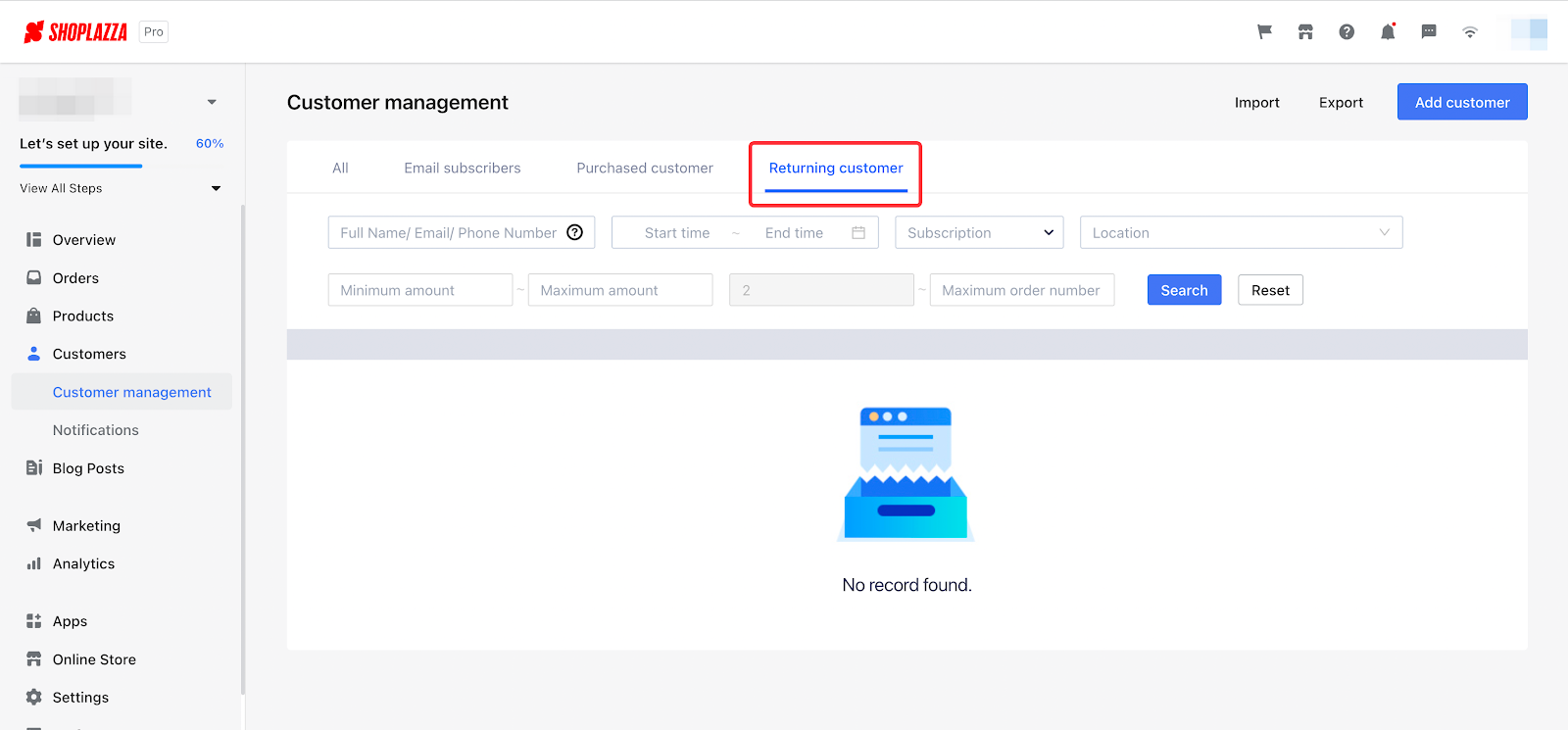 It is always important to narrow down and review your business solutions with a clear mindset. Having a well managed customer contact list can help you identify trends and explore ideas for future marketing campaigns.
Related topics