An unfulfilled order is an order that has been placed in your Shoplazza store but has not yet been prepared and shipped out to customers. Any orders your customer places will appear in the unfulfilled section. When you are ready to ship your orders, you need to manually mark the status as fulfilled in your Shoplazza admin.
We will demonstrate the key features and tools in this section to get you ready for managing online orders.
Finding your orders
1. From your Shoplazza Admin, go to Orders > Unfulfilled.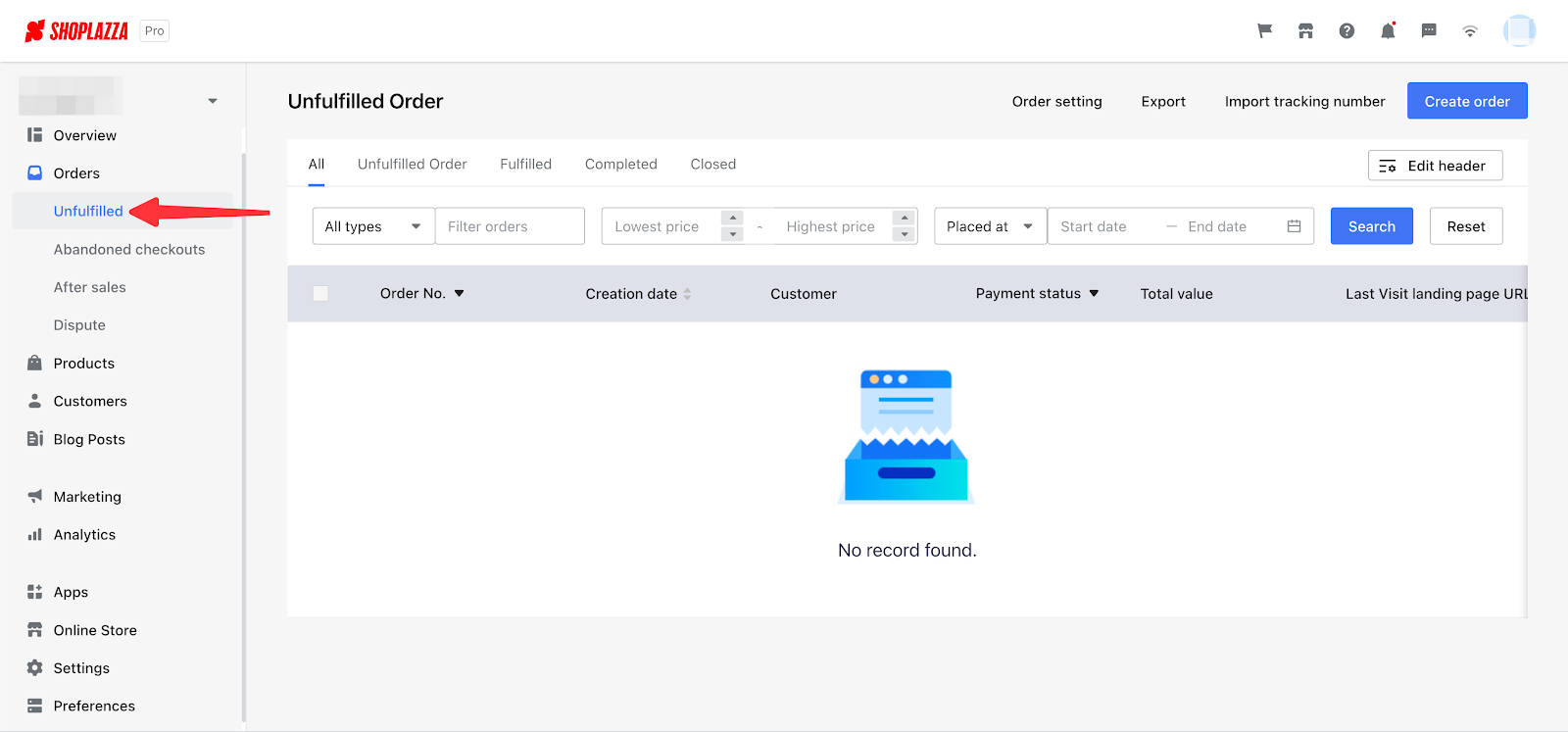 2. You can look up existing orders according to the workflow from order placement to delivery represented by each tab.
All: This is where you can locate all your order information recorded in your Shoplazza Admin.
Unfulfilled orders: Orders in this section require further actions. This is where you come in to pack and ship what your customers ordered accordingly.
Fulfilled: Your orders may have been shipped but have not yet been received by your customers. This status means you have completed packaging the orders and dispatched them to the carrier.
Completed: When an order is marked as completed. This means that the order has been processed, labeled, handed to the shipping carrier, and delivered to your customers.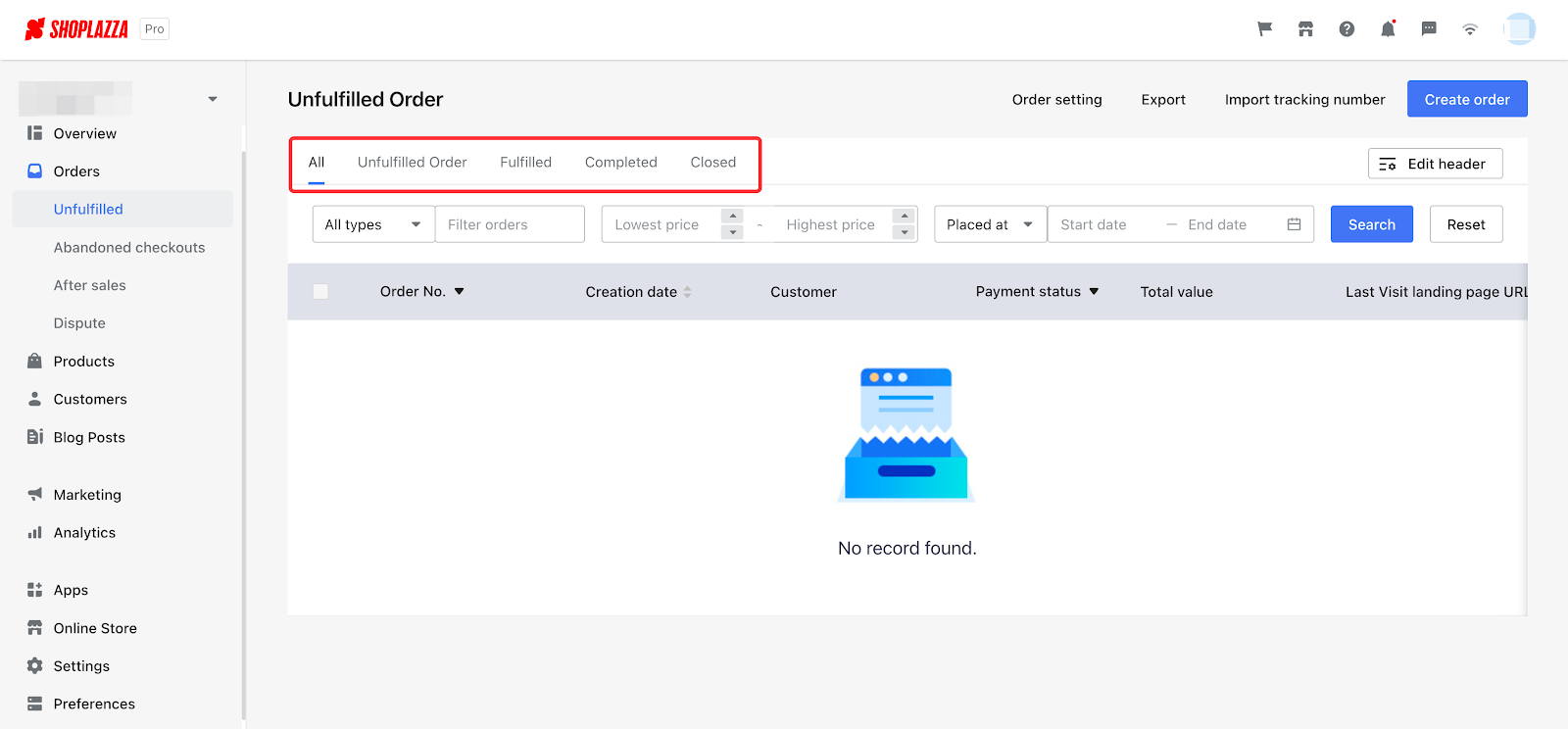 Filtering by conditions
1. Clicking the Edit header button will allow you to apply more conditions to filter orders.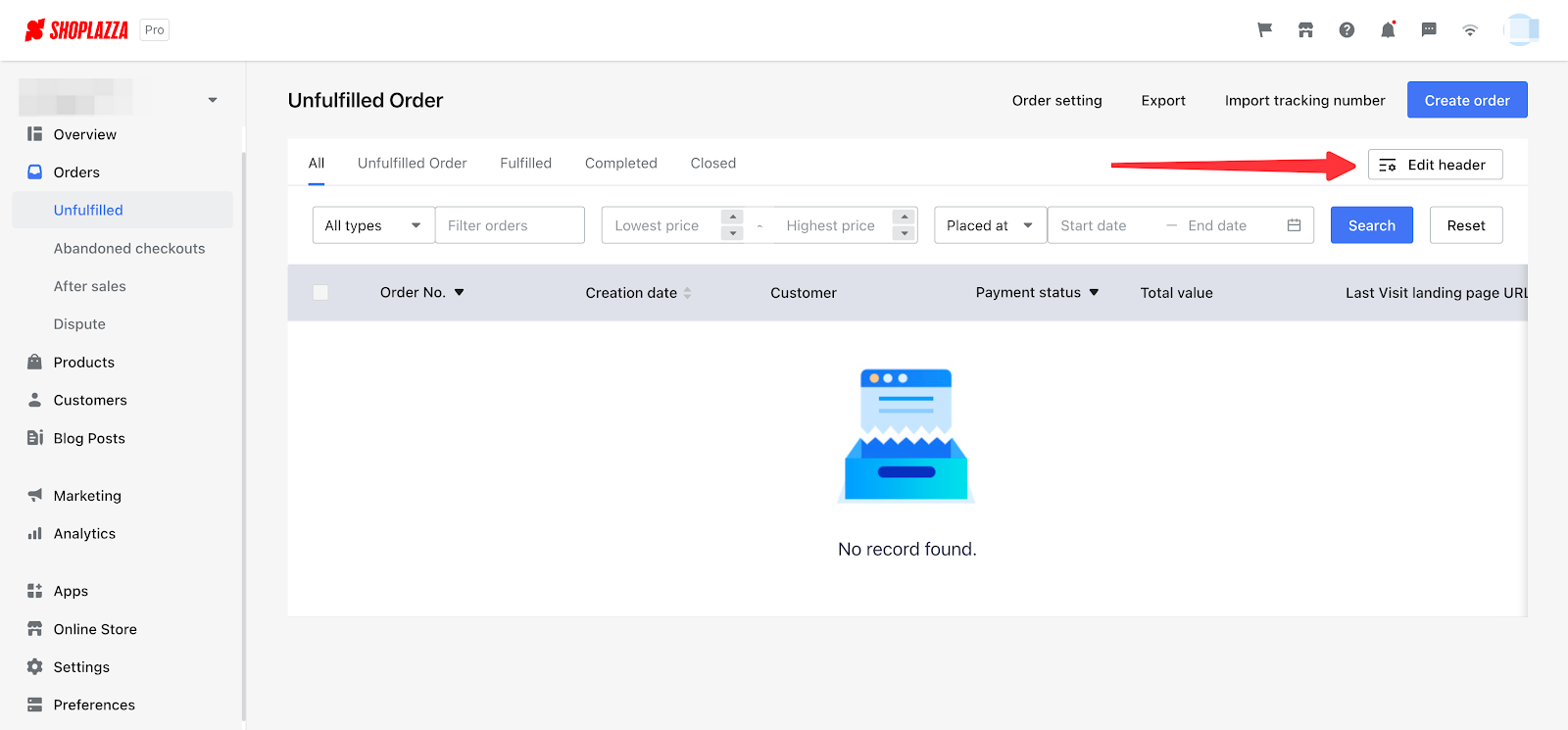 Note
You must have more than 5 attributes marked in Edit header if you would like to apply different filtering conditions.
Changing your settings
1. You can change your order settings from the top. This alters the ways your orders are placed in your Shoplazza Admin and provides more options to help you with the process.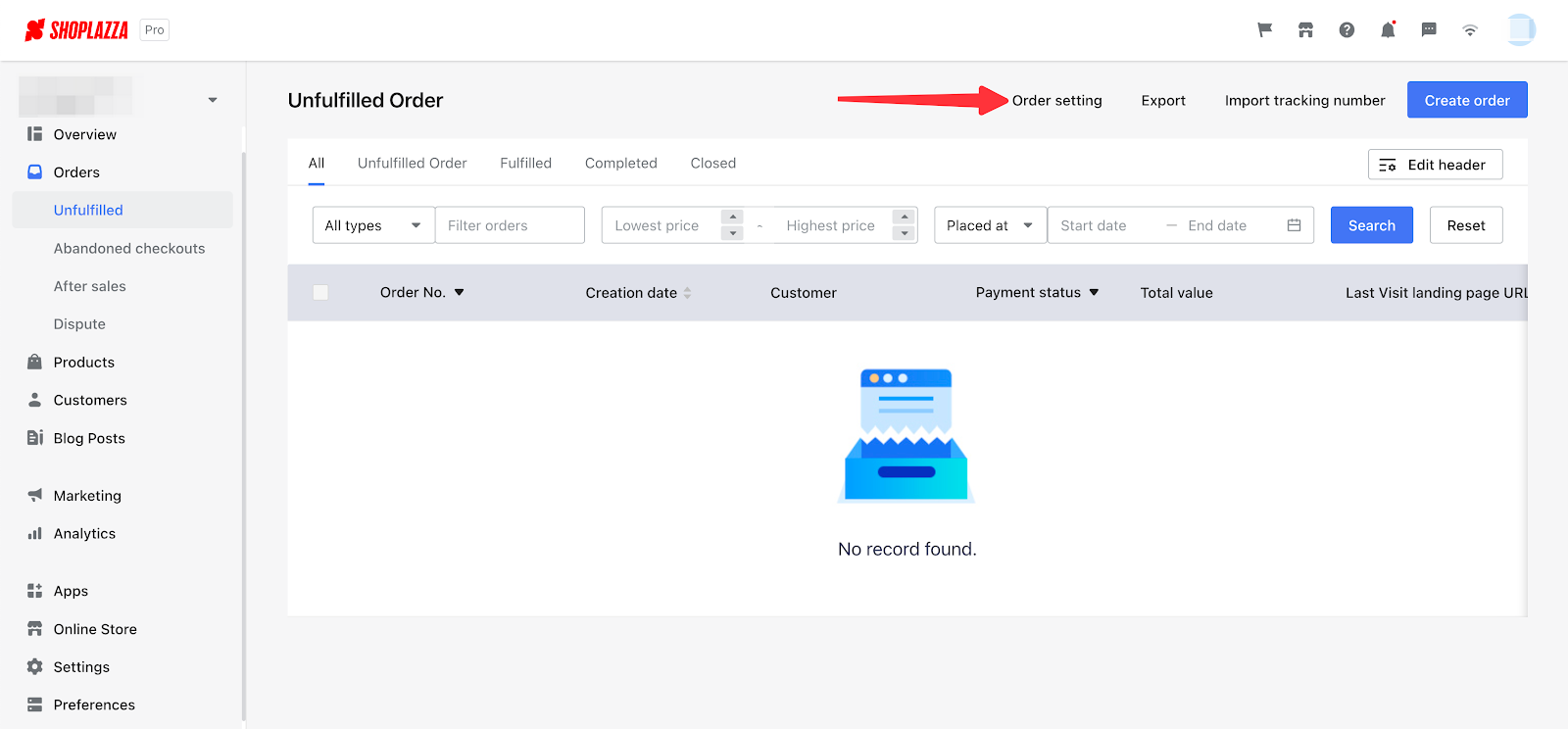 Exporting orders
1. Keeping an excel copy of orders processed can help you analyze store conversions and identifying trends. You can find the Export button with the arrow shown below and download a complete history of your orders.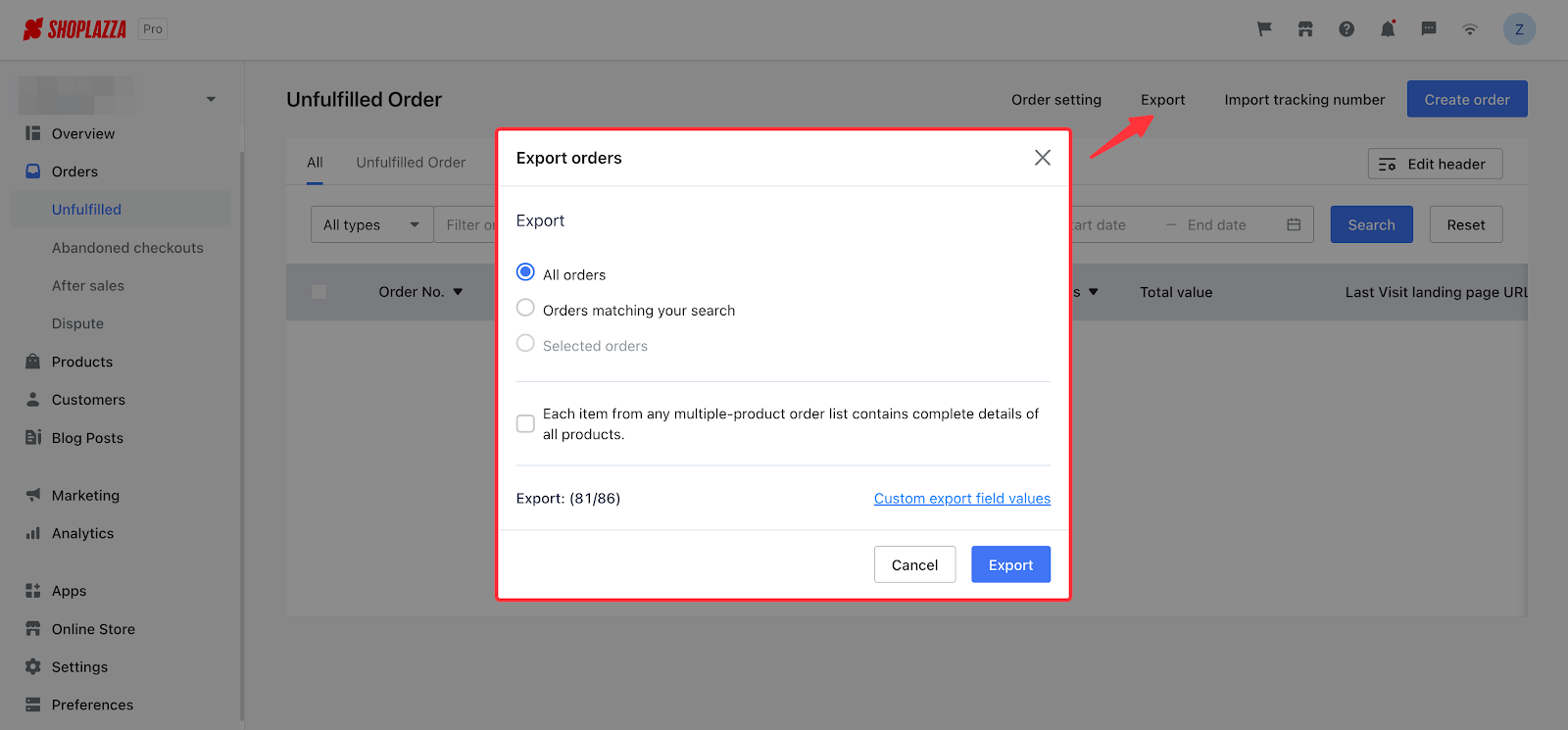 Importing tracking information
1. To import tracking numbers, you first need to attach tracking information by downloading our XLSX template file.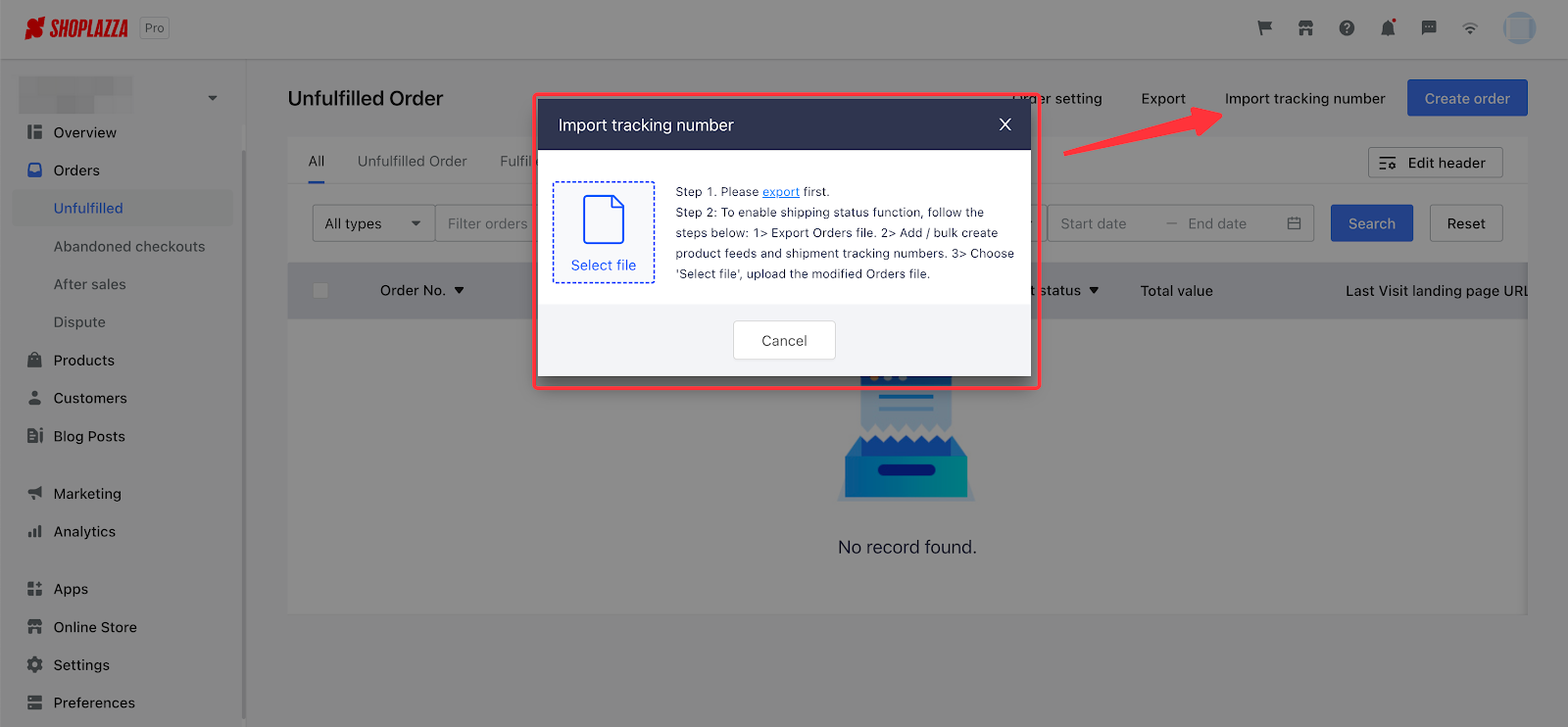 2. In the spreadsheet, you can scroll to the right to find this indicator.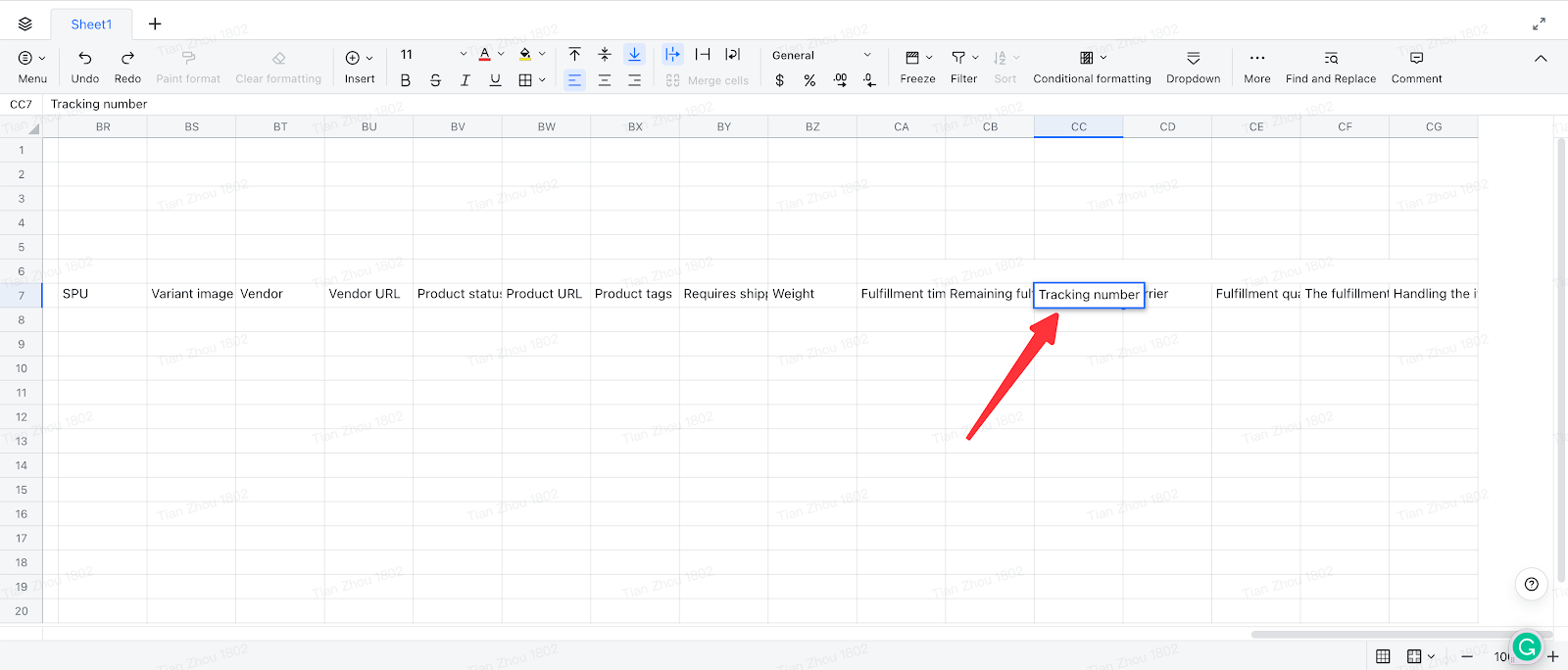 Creating orders manually
1. You may also have orders placed elsewhere from an external source. There may be situations where you will need to create a manual order (for example if you have a brick-and-mortar store). To keep your database as accurate as possible, you can also merge that information into your admin by adding orders manually with Create order.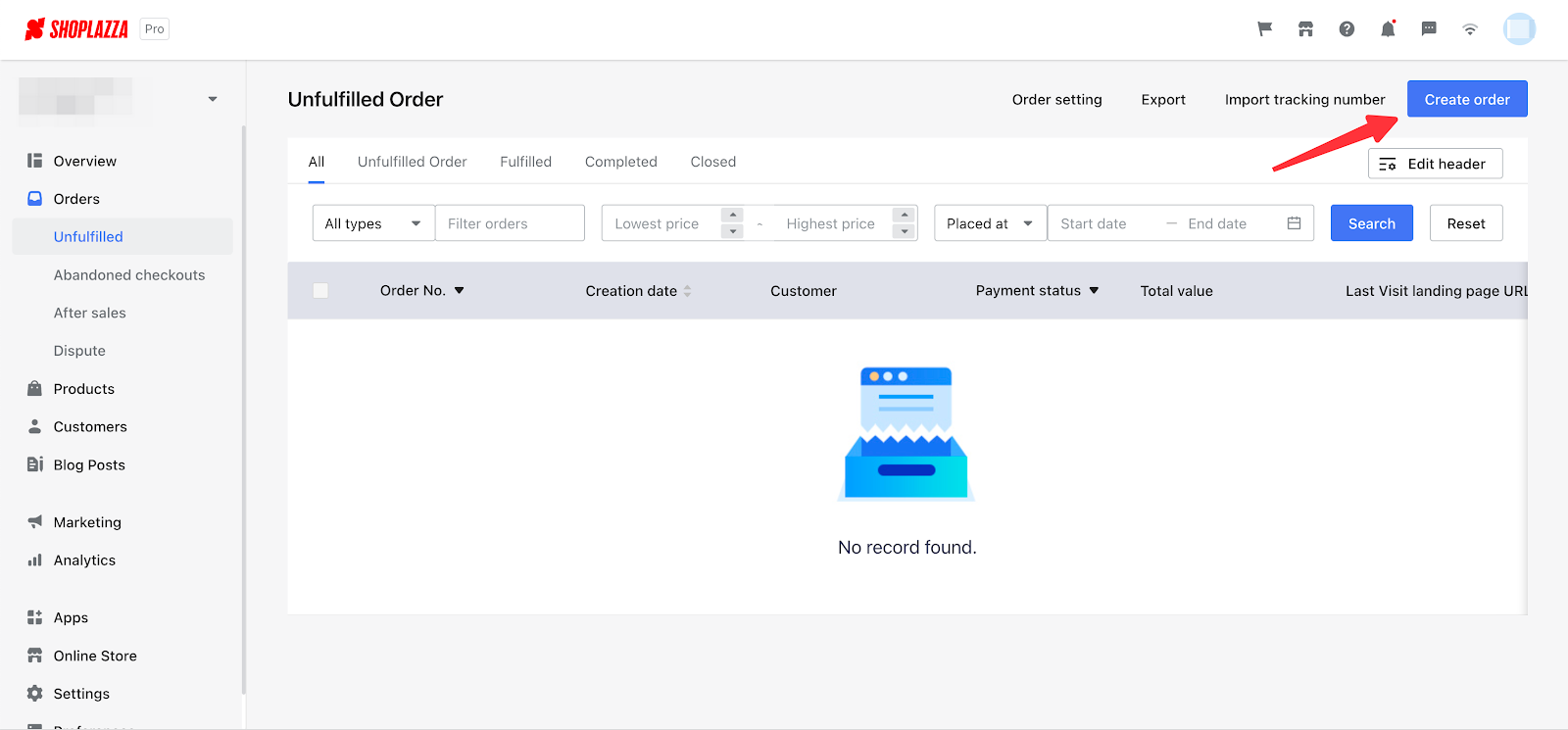 The Order Section is an invaluable tool for managing orders - whether they are refunds or unfulfilled orders. It provides helpful insights and keeps you up to date in the process, so you never miss any important details.