The Large image with text box section maximizes the influence of your visual content by displaying an image at full-screen size. Just like the image with text section, this section gives you options to customize your headings and text with buttons to redirect traffic to other pages.
This section is useful when:
You want to grab the attention of customers by displaying large visuals.
You have high-resolution images and you would like to display them in full size.
We will demonstrate how to create a Large image with text box section in Nova 2022.
Creating a Large image with text box section
1. From your Shoplazza Admin, go to Online Store > Themes and click the Customize button.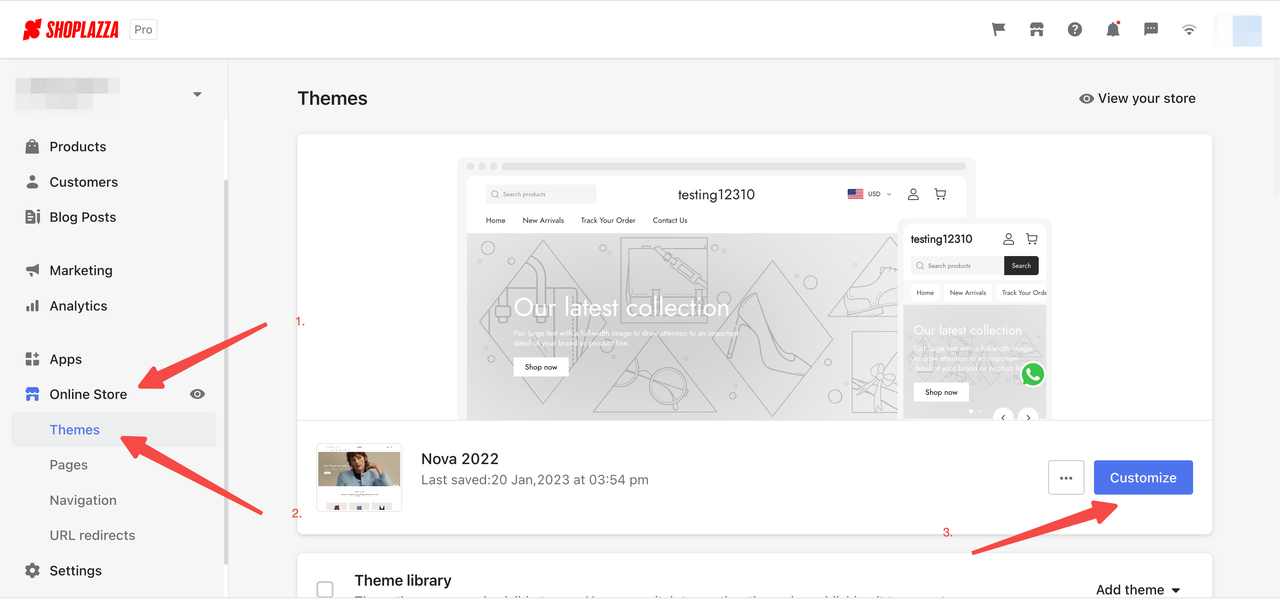 2. Click the Add section to see more available sections for this theme.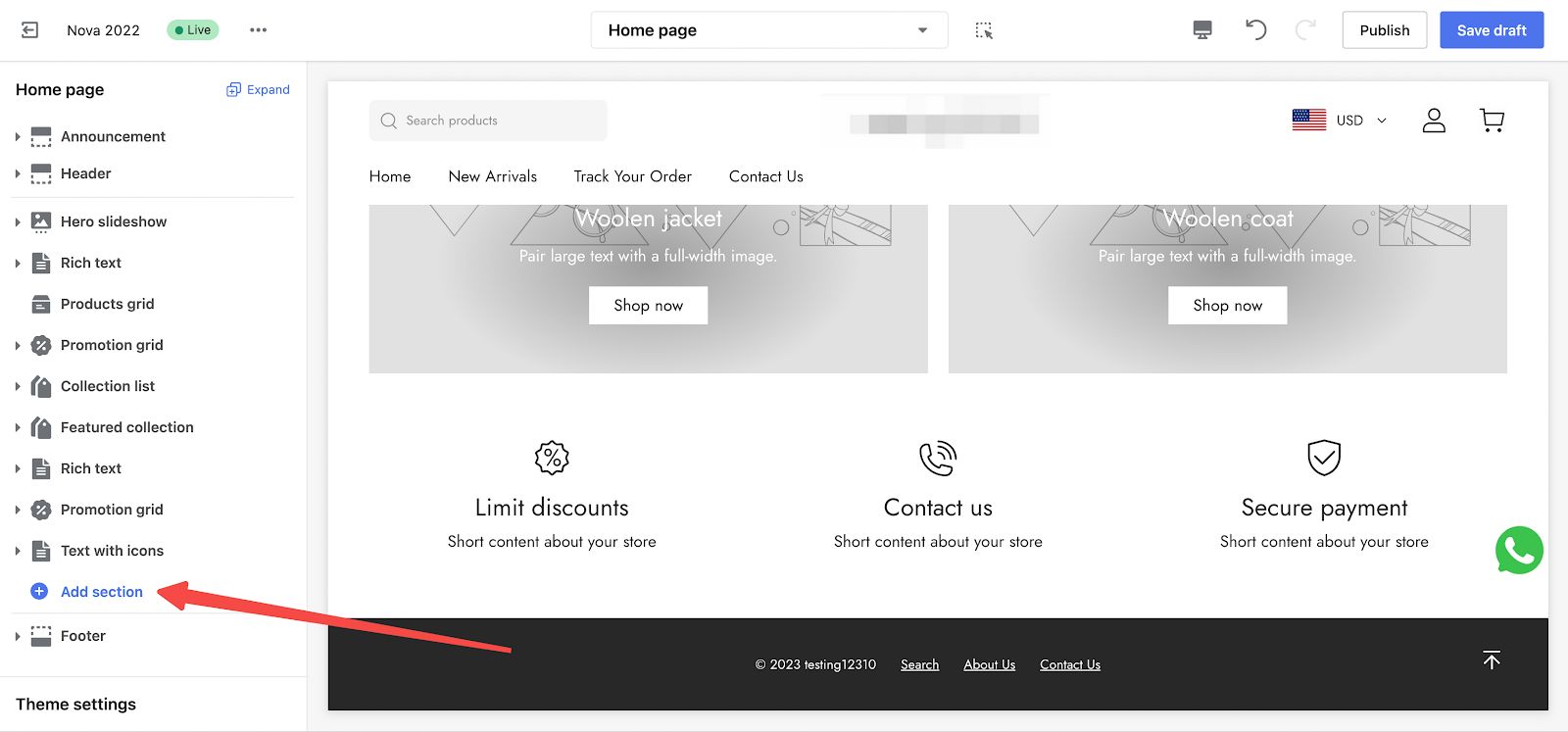 3. Under Theme sections, click Large image with text box section and customize your configurations.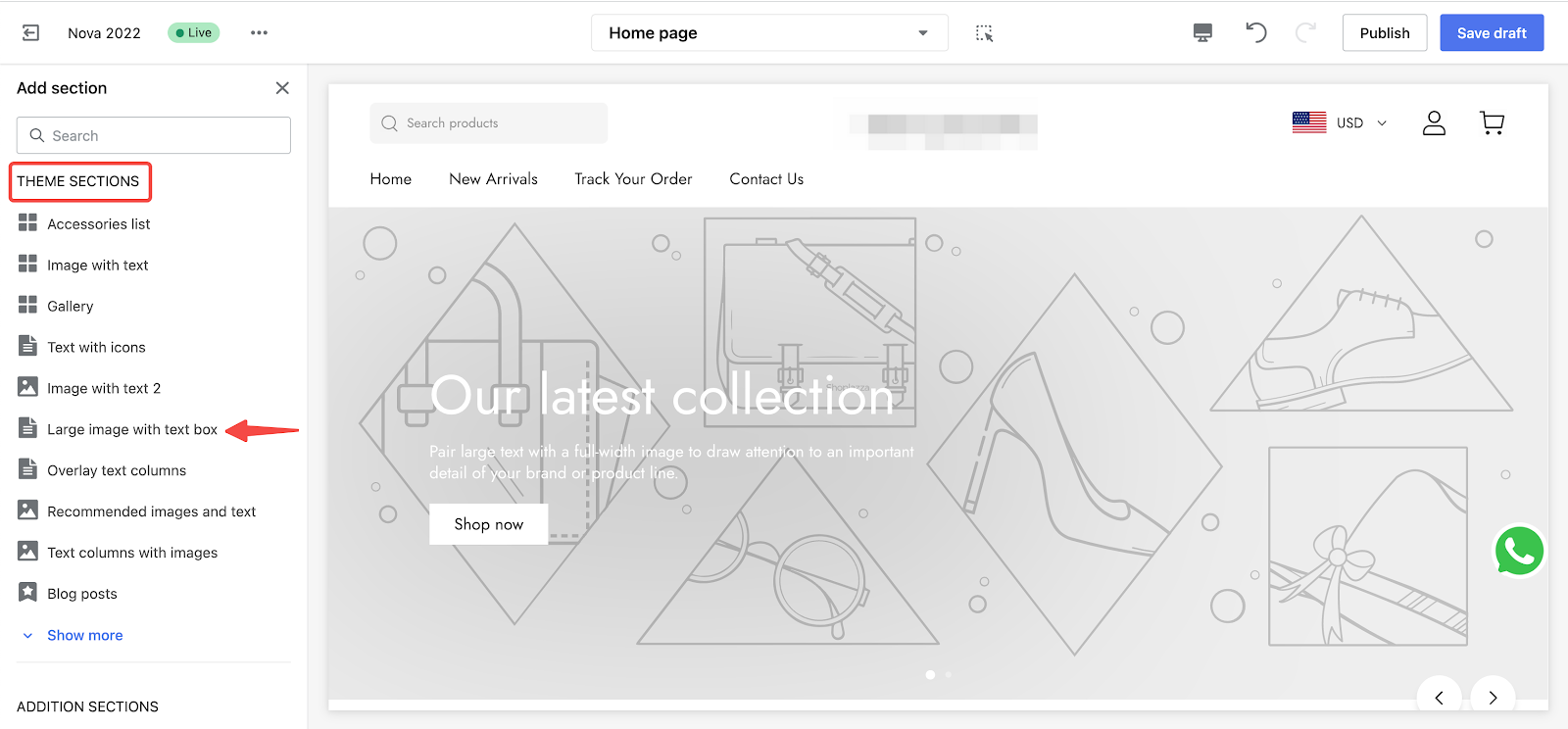 4. If you would like to reposition the Large image with text section, use the Drag indicator to place anywhere on the layout.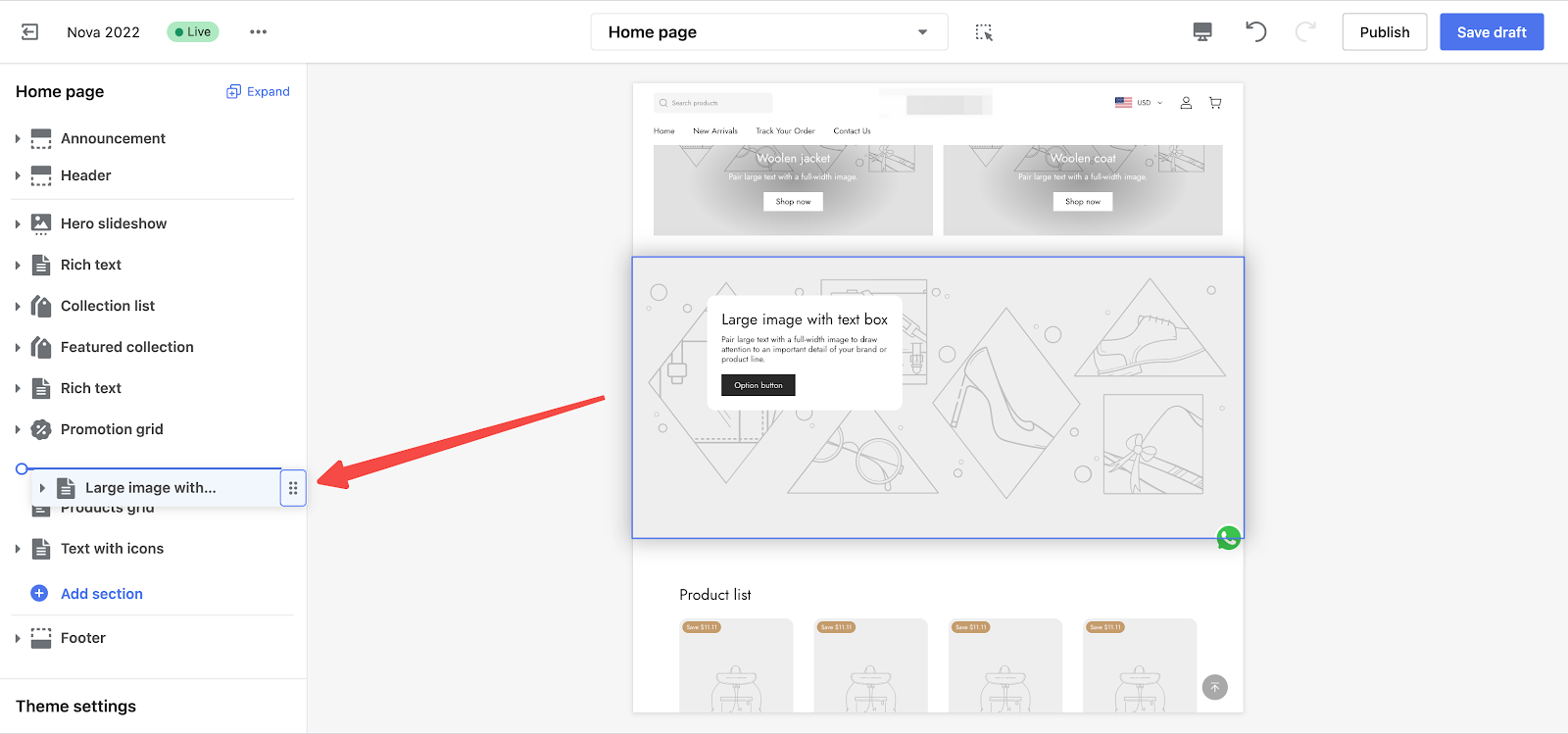 Images properties
1. In the added Large image with text box section, select images from the library as background covers.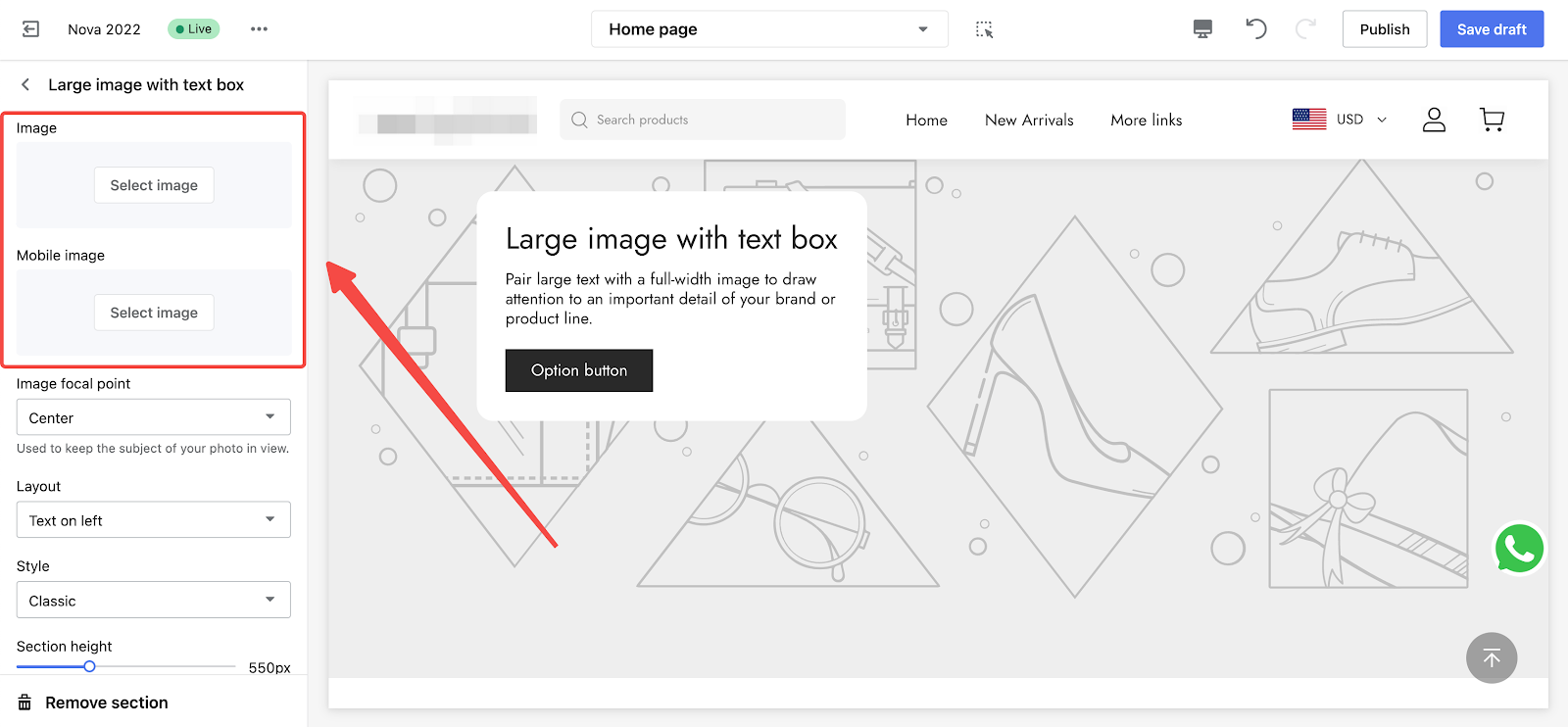 Note
To preview images on mobile, please refer to the preview icon on top right.
2. Set a focal point to ensure that a key part of an image won't get cropped.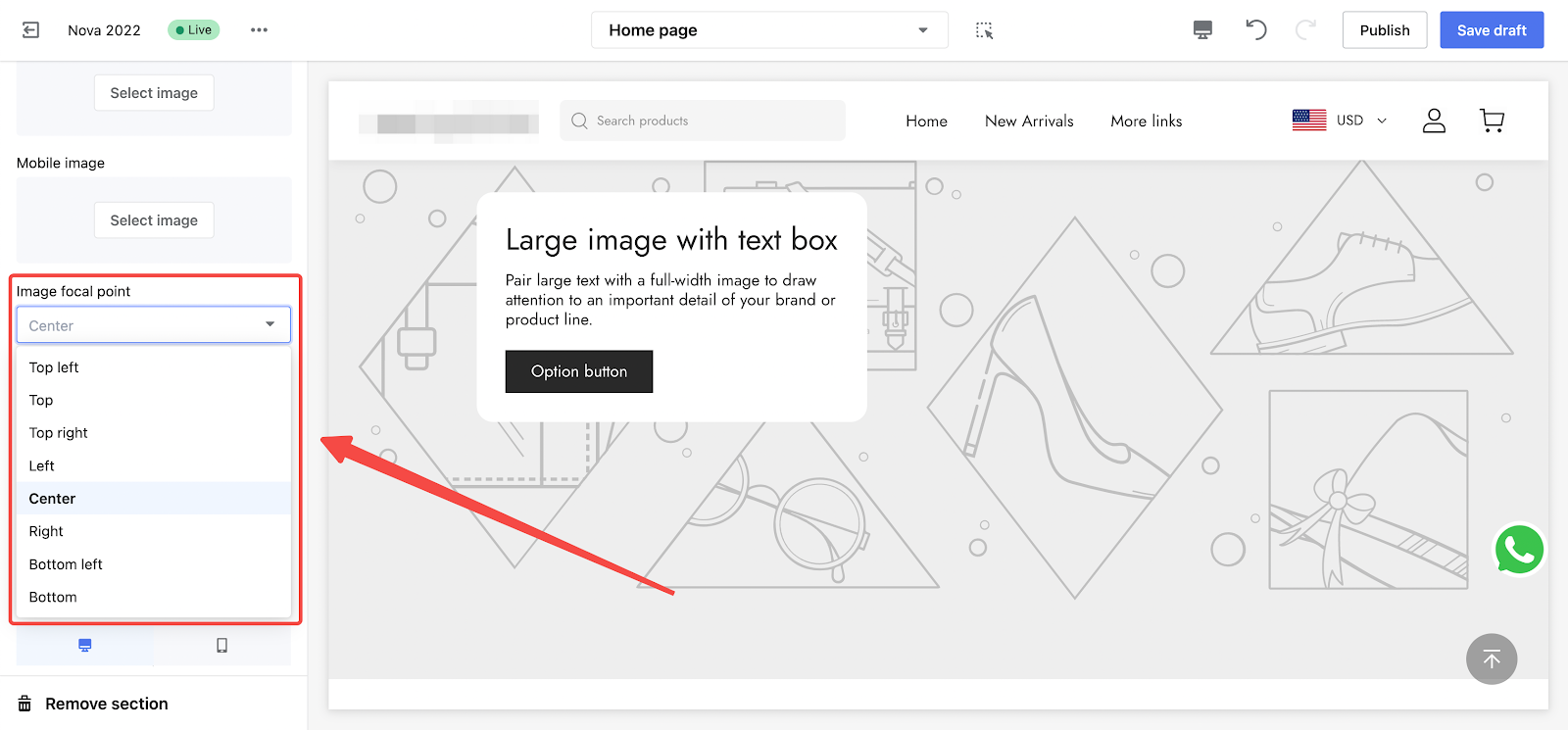 Layout
1. Use the drop-down layout menu to reposition your text box.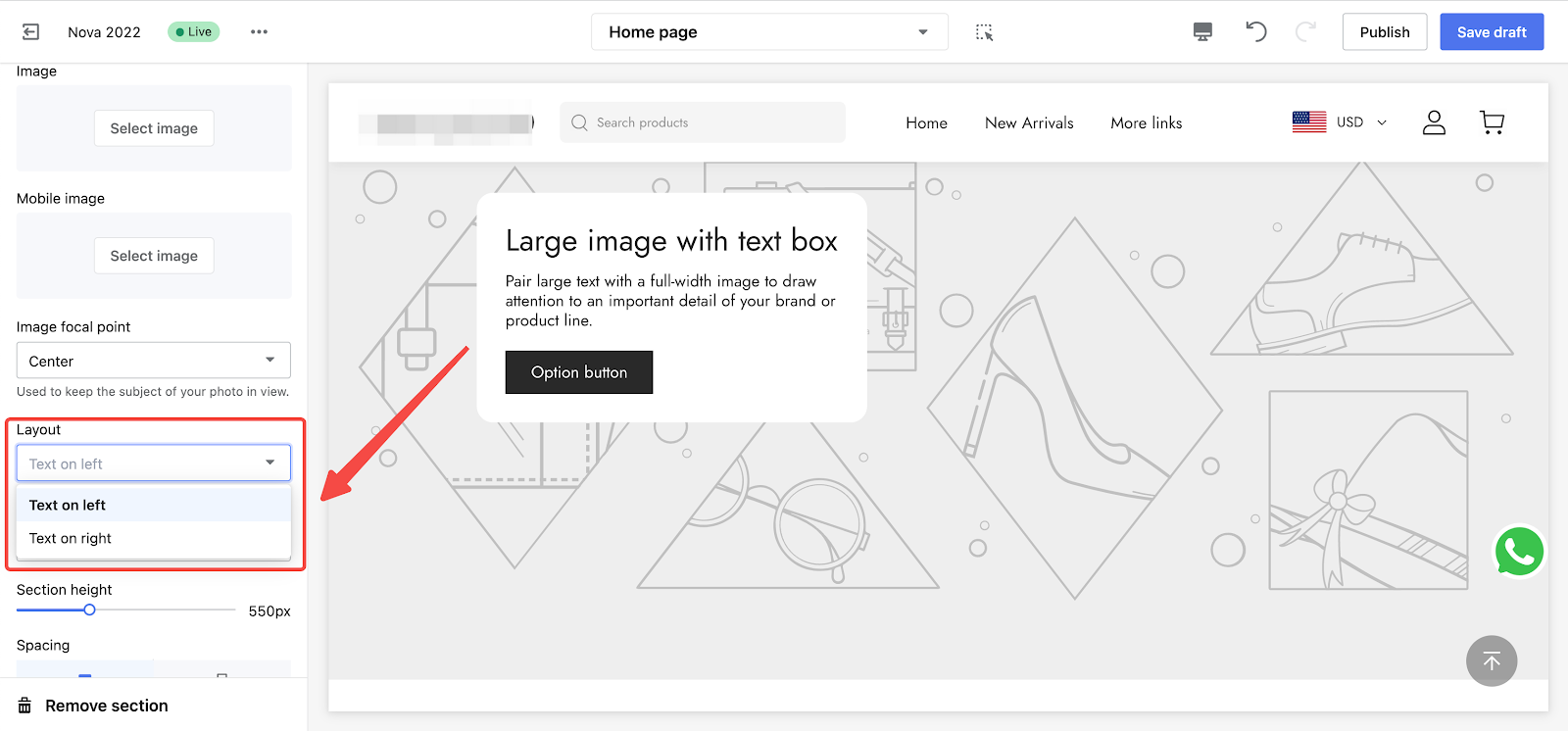 2. Customize your layout for this section. Here, the Classic layout separates the image from the rest of your elements, whereas Magazine style creates a borderless overlaying effect.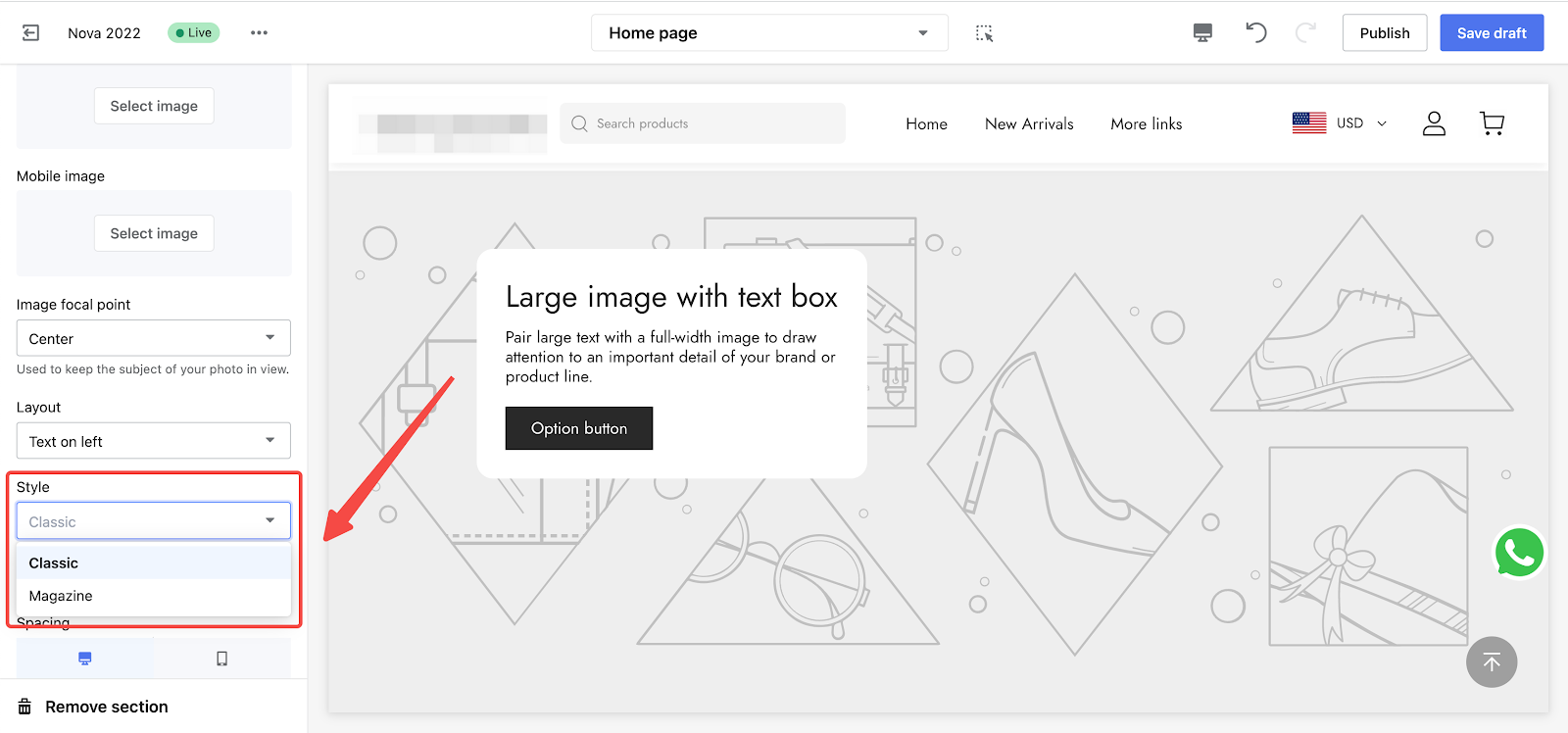 3. Use the Section height slider to adjust the height of this section.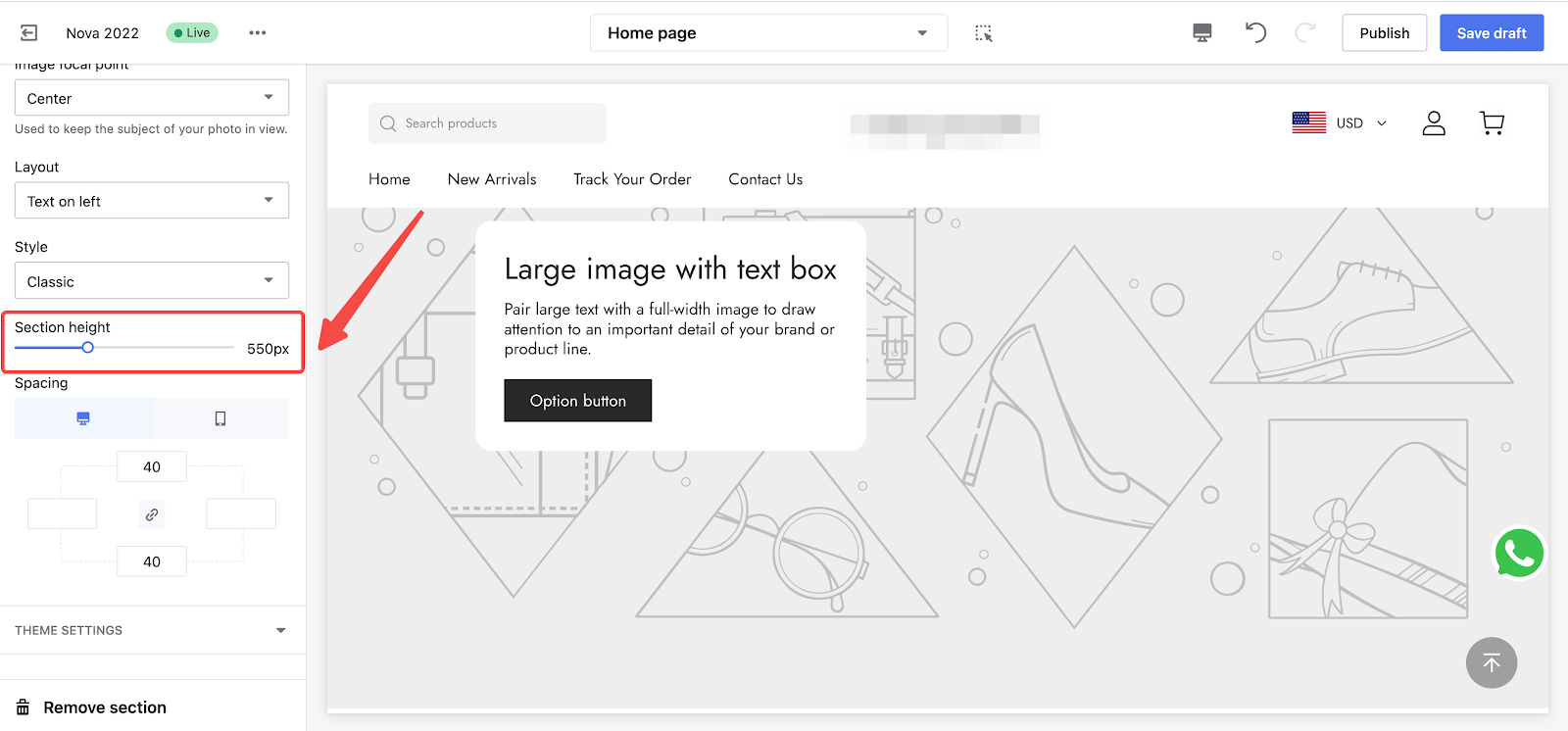 Section padding
1. The padding editor is used to generate extra space around the section you create. Activate the "linkage icon" and type a value (measured in pixels) in any of the 4 columns to add buffers around the section or you may manually adjust each input by disabling the "linkage icon" in the centered area.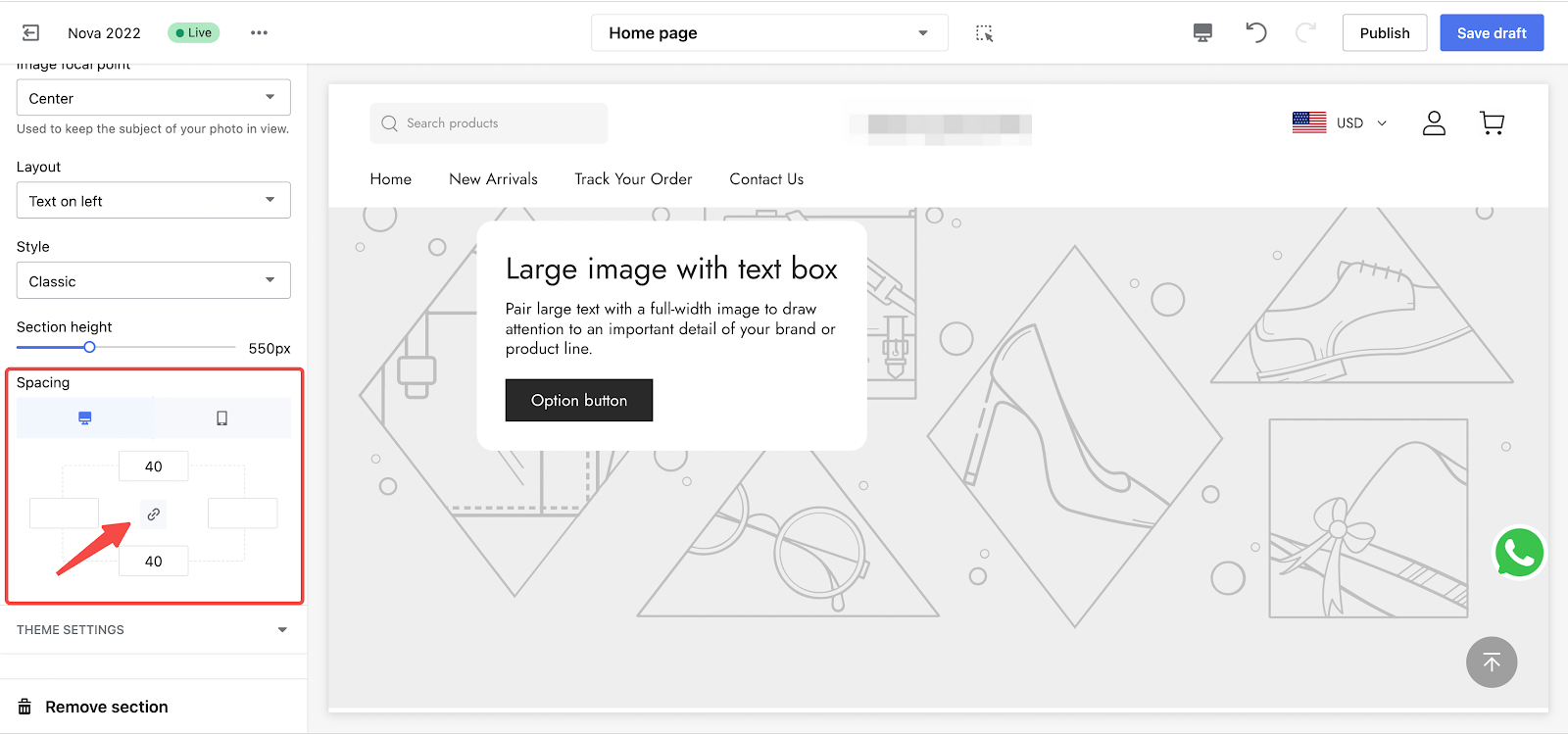 2. The screenshot below is an example use of 50px spacing on each side.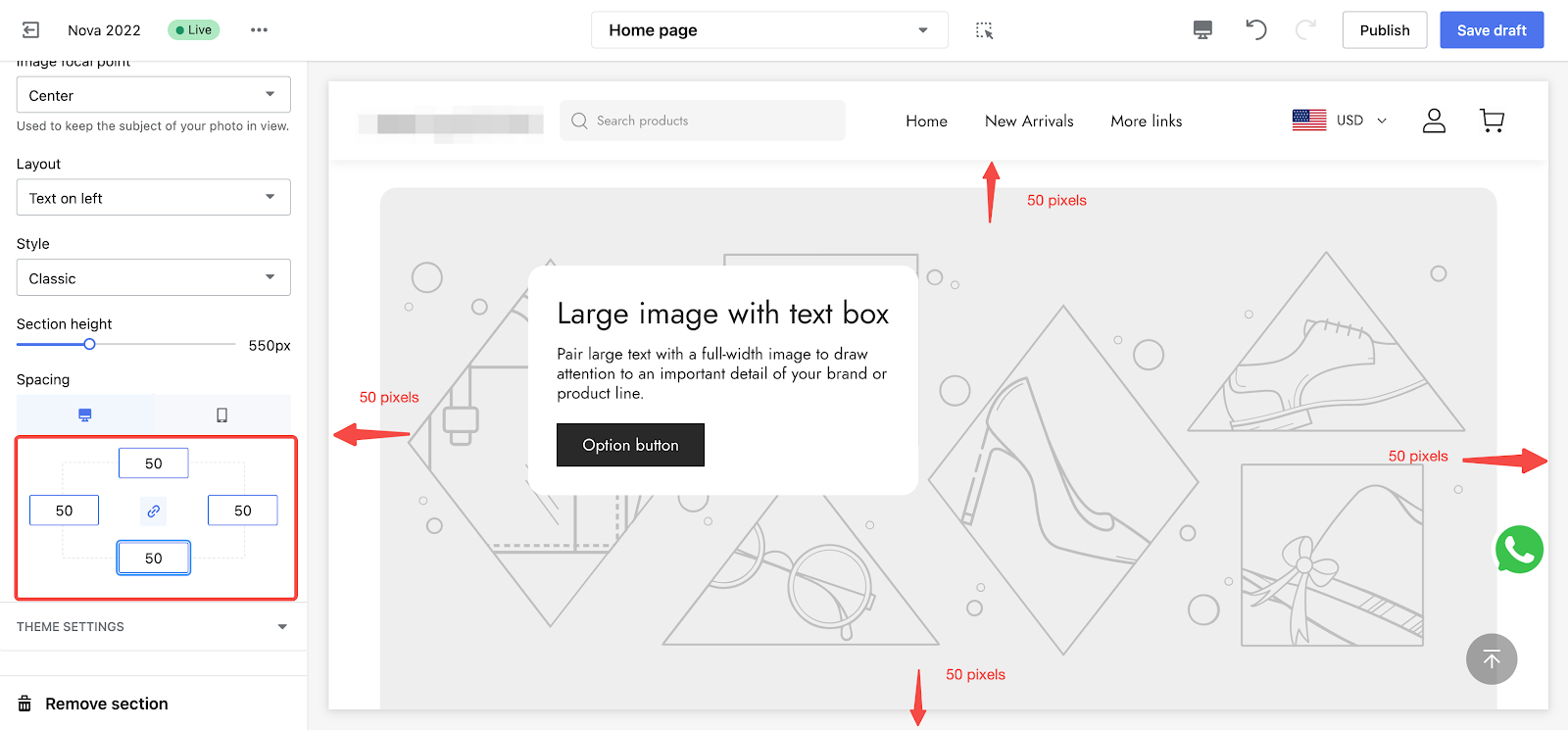 3. Here, you can select to preview on desktop or mobile.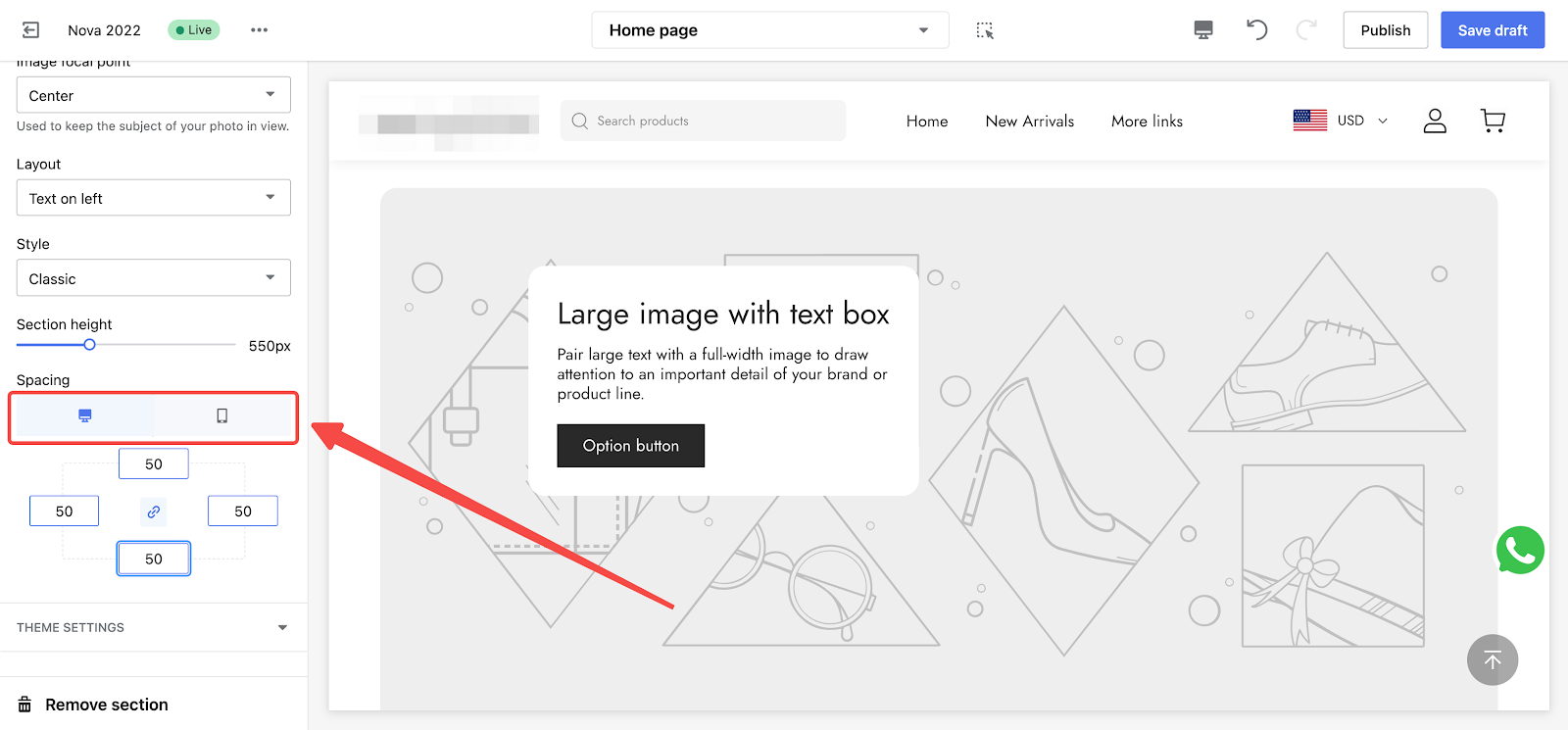 Heading & Text
1. Refer back to the main page, edit your heading and text body separately for this section.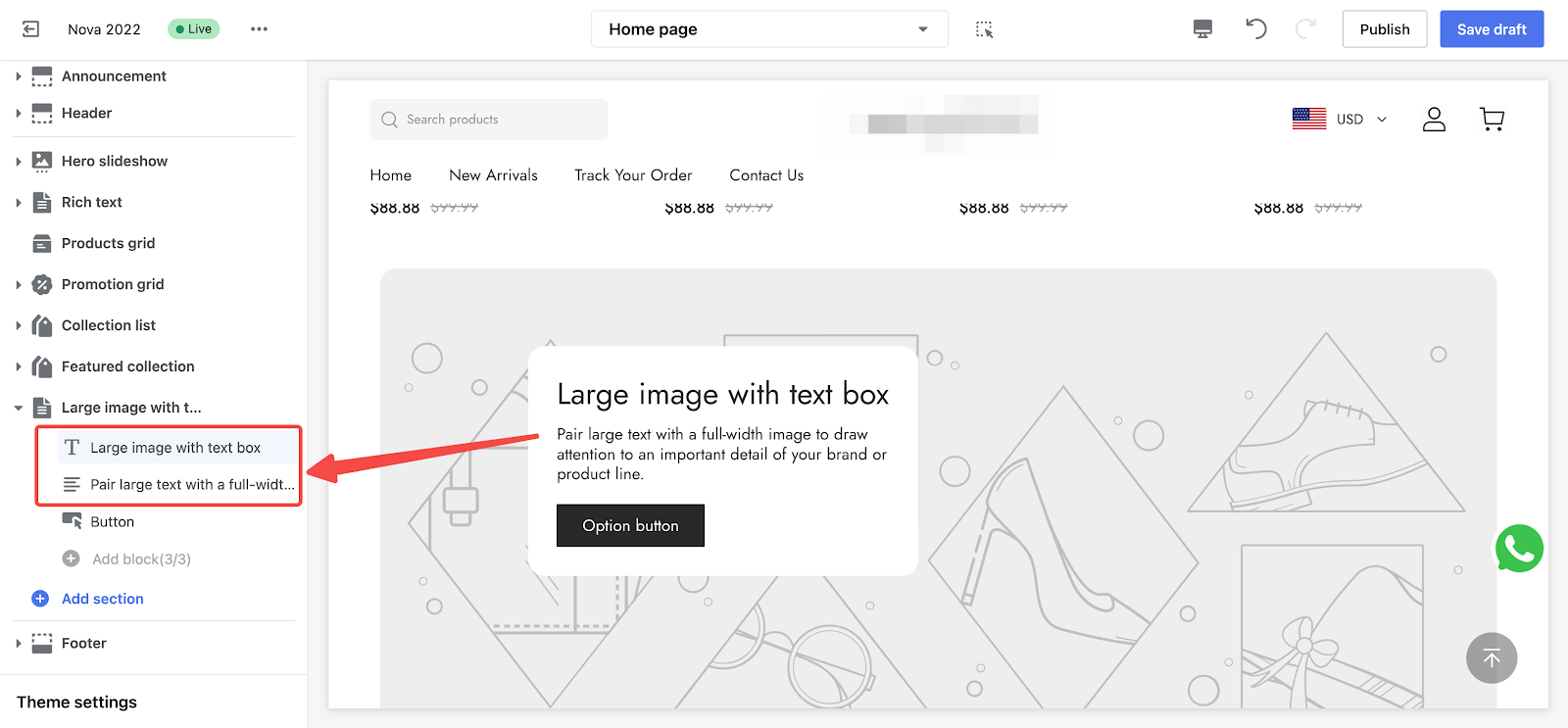 Buttons
1. Here, you can create a name for this button and redirect traffic to any page in the dropdown menu.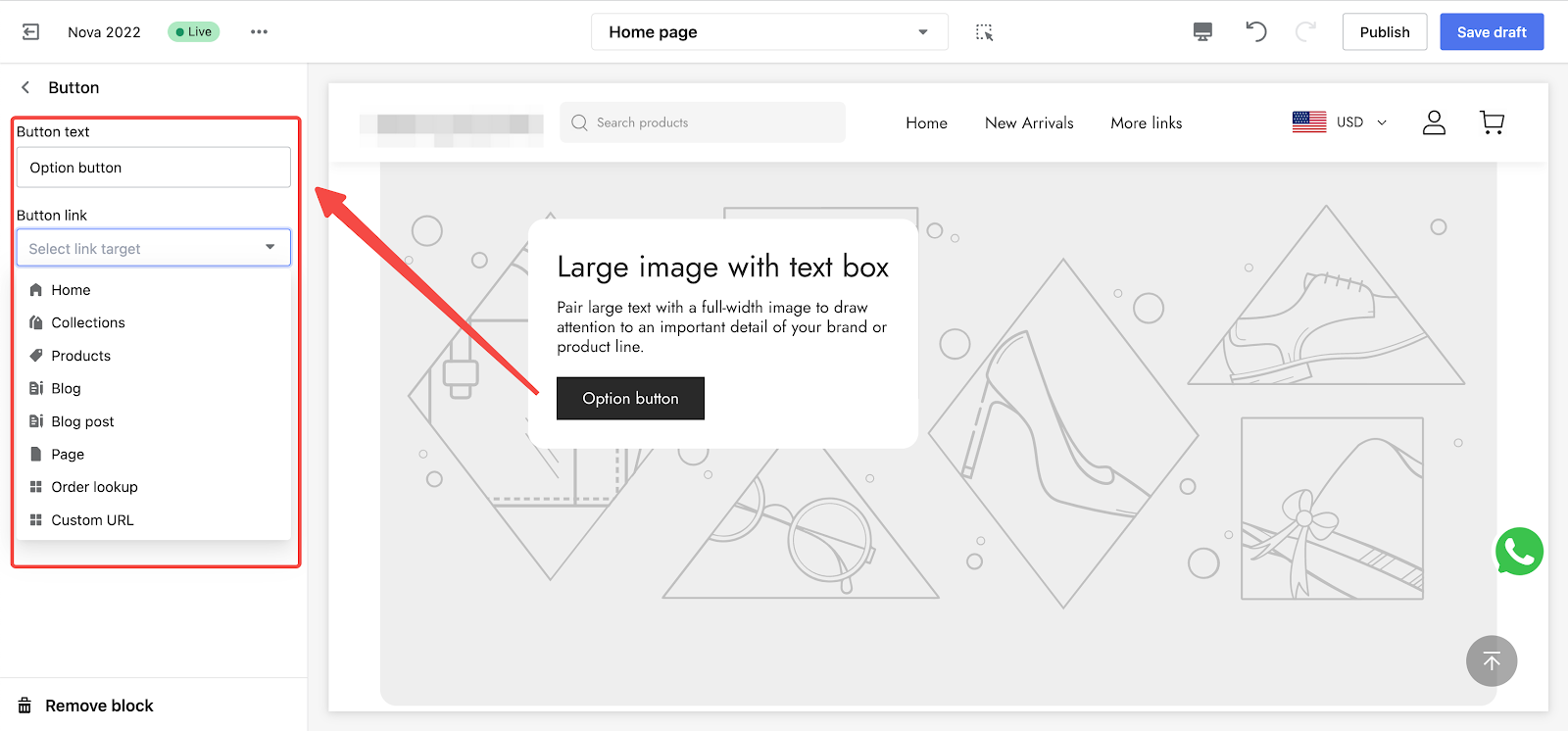 Congratulations! You have now completed this tutorial. Go ahead and create your first Large image with text box section!
Related topics