1. Start here: Marketing > Google > Campaign creation > Search campaign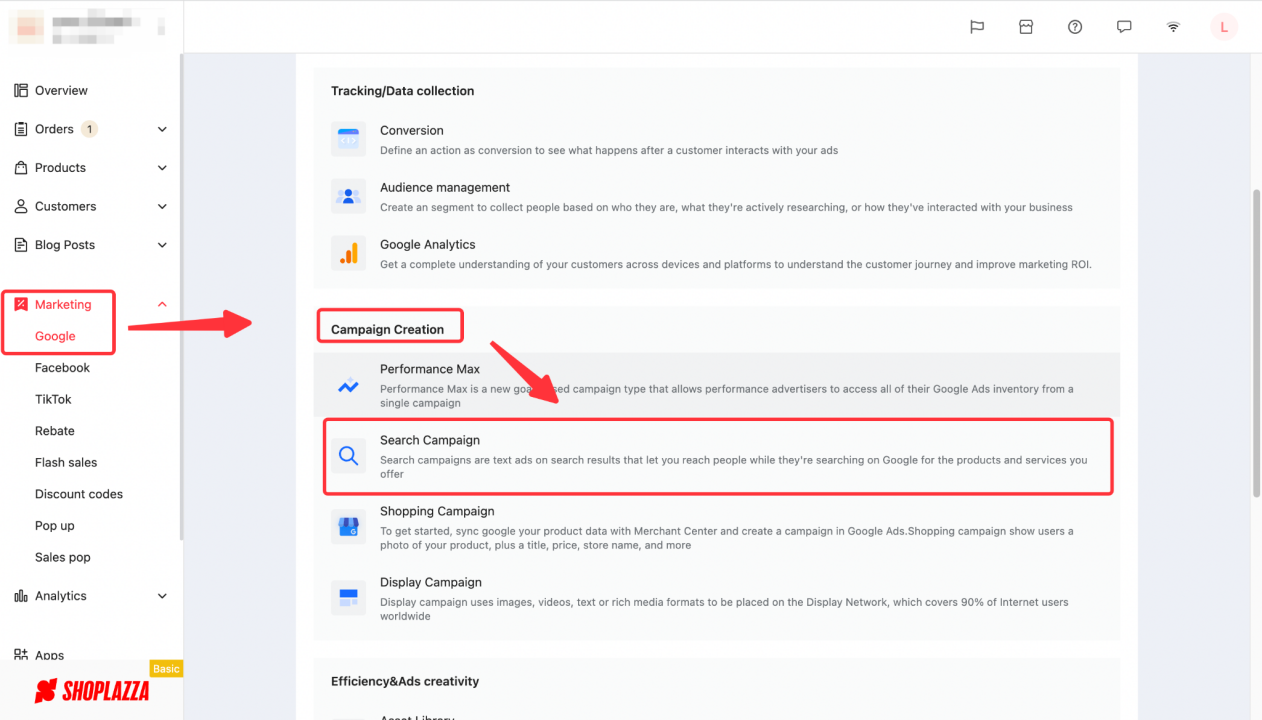 2. Click on the Search campaign to enter the creation procedure. On the Ads link page, Link your Google Ads account.
3. Once linked to your Ads account, you will be redirected to the Search Campaign data panel.
4. Click New campaign, then you can proceed to the four steps of search campaign creation.
5. Complete the Campaign settings, Budget and Bidding, Keywords and ads, and Audience setups successively.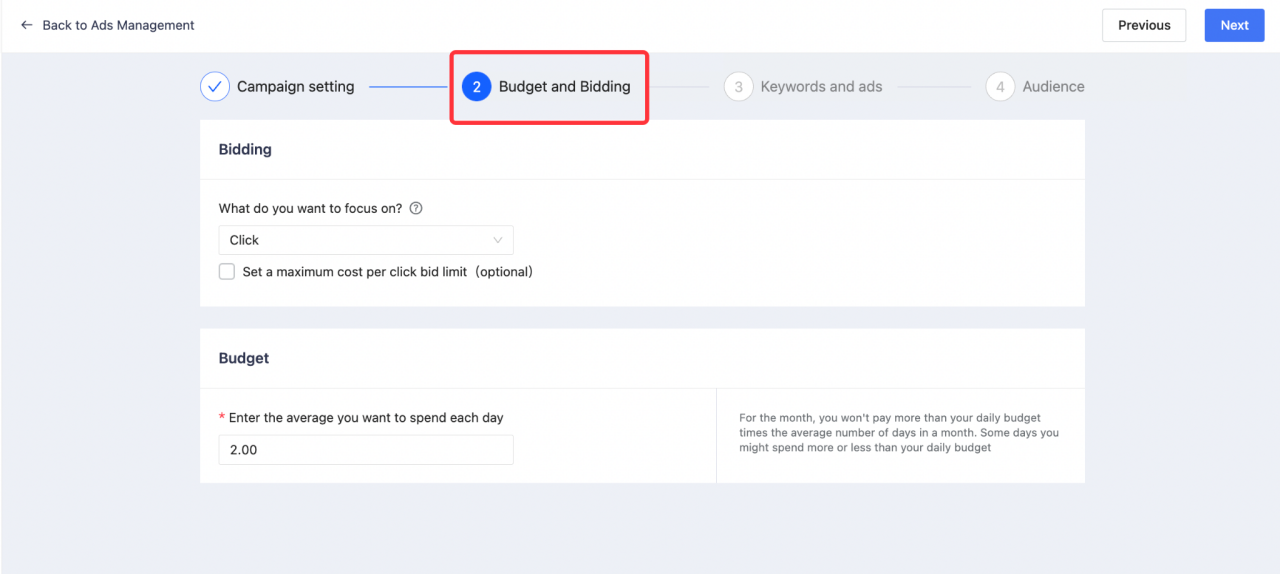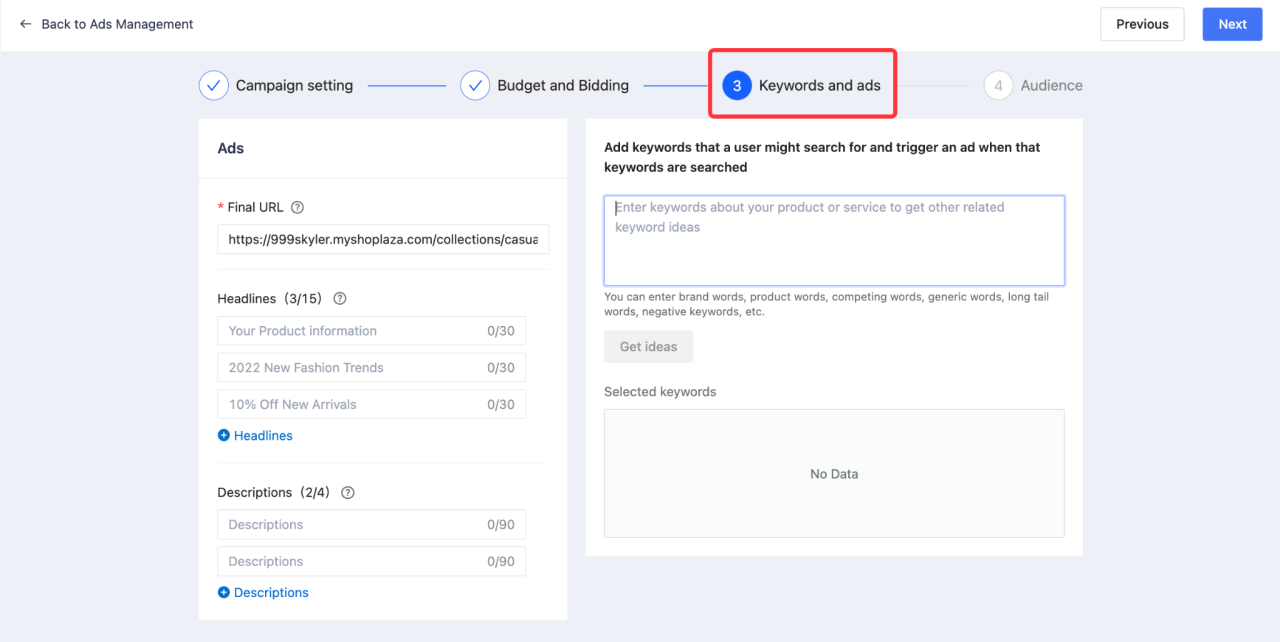 6. After all the settings are completed, you can see the newly created search campaign and edit the status of the campaign.