The Accessorieslist section is a preparation checklist you can manage and assign individual products to complete a task. For example, if you sell a product, that is a computer desk. This list will provide information on which tools are needed, such as screws, wrenches, glue and so on to complete the installation.
Note
The items in your accessories list can not be linked to a product in your store. It's solely used as a reference.
Add your Accessories list section
1. From your Shoplazza Admin, go to Online store > Themes > And click the Customize button.
2. Once in the theme editor, refer to your Product page from the droplist menu at the top center of your screen, and click the Add section to see more available sections for this theme.
3. Under THEME SECTIONS, select the Accessories list section.
Setting up your Accessories list section
1. In the newly created Accessories list section and under Title, create a name for this list.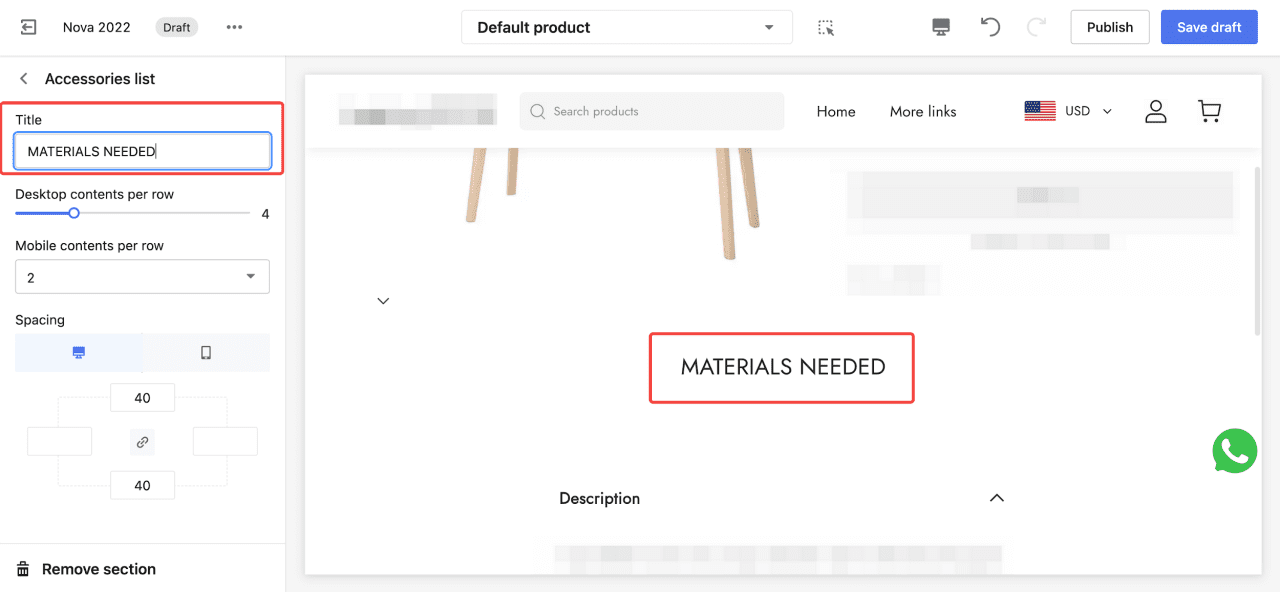 2. Here you can adjust the maximum amount of products displayed per row on a desktop and mobile.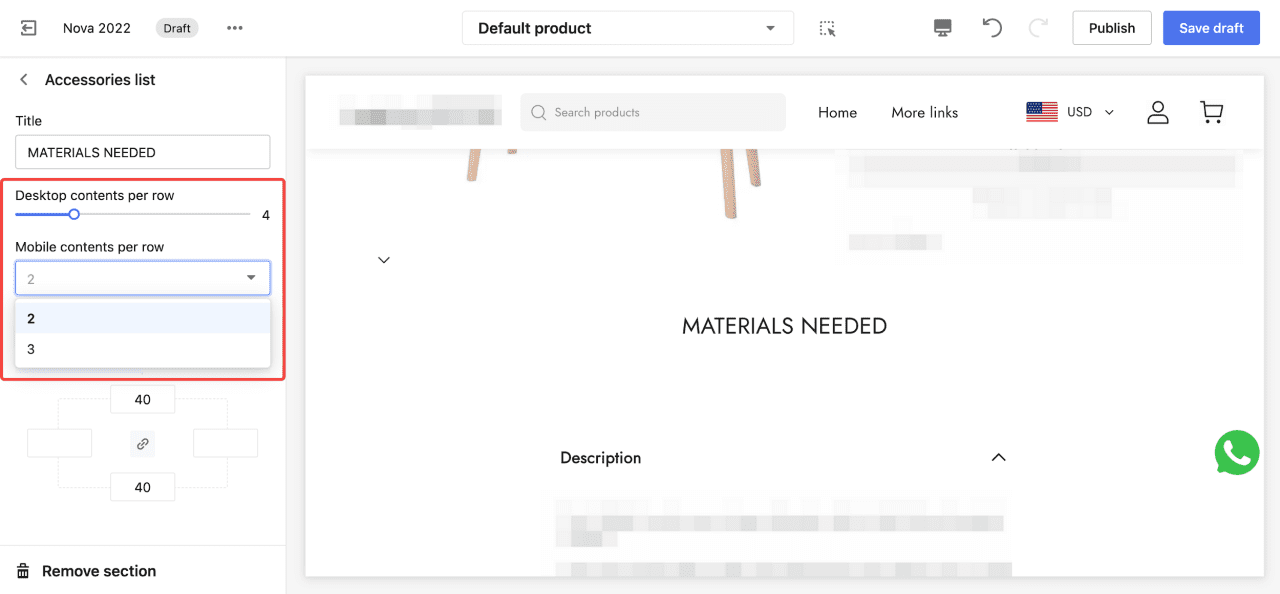 Spacing
1. The padding editor is used to generate extra space around the section you create. Activate the linkage icon and type a number (measured in pixels) in any of the 4 columns to add buffers around the section or you may manually adjust each input by disabling the linkage icon in the centered area.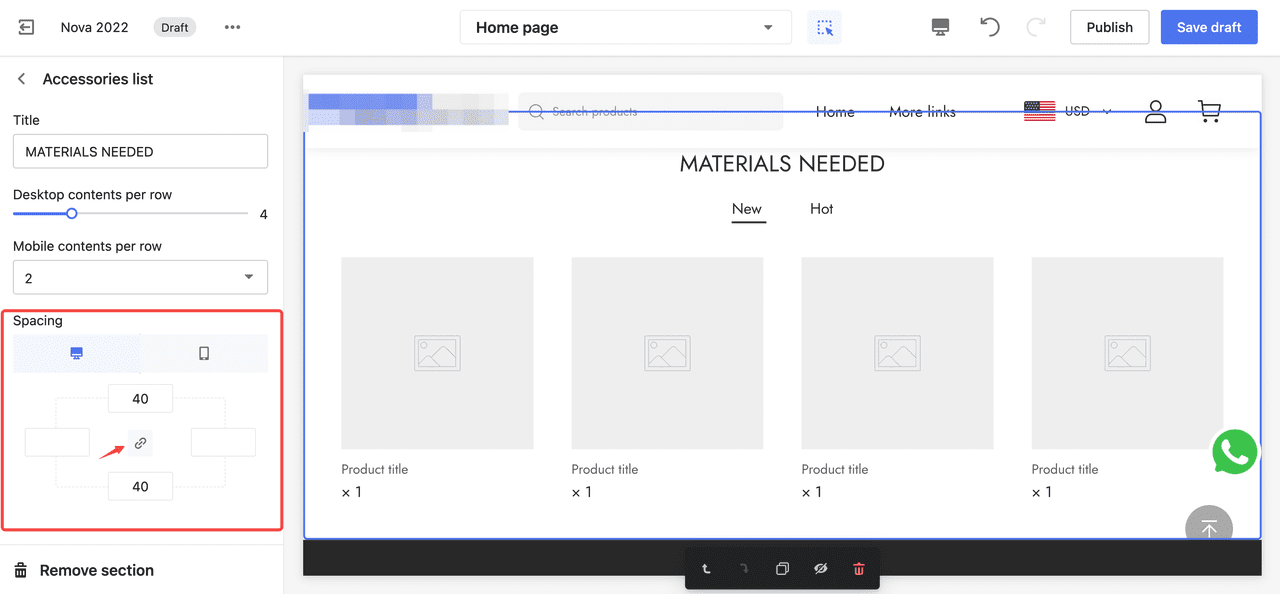 2. Below is a useful example to showcase how you can extend the negative spaces on each side.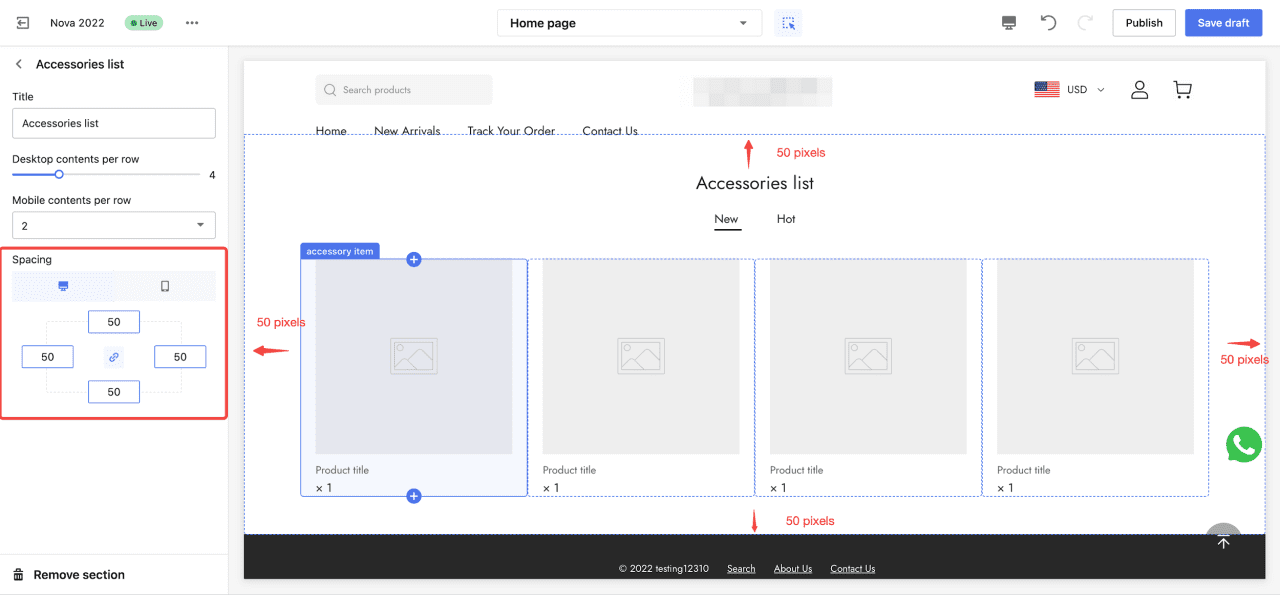 3. Here, you can also choose to preview on desktop or mobile.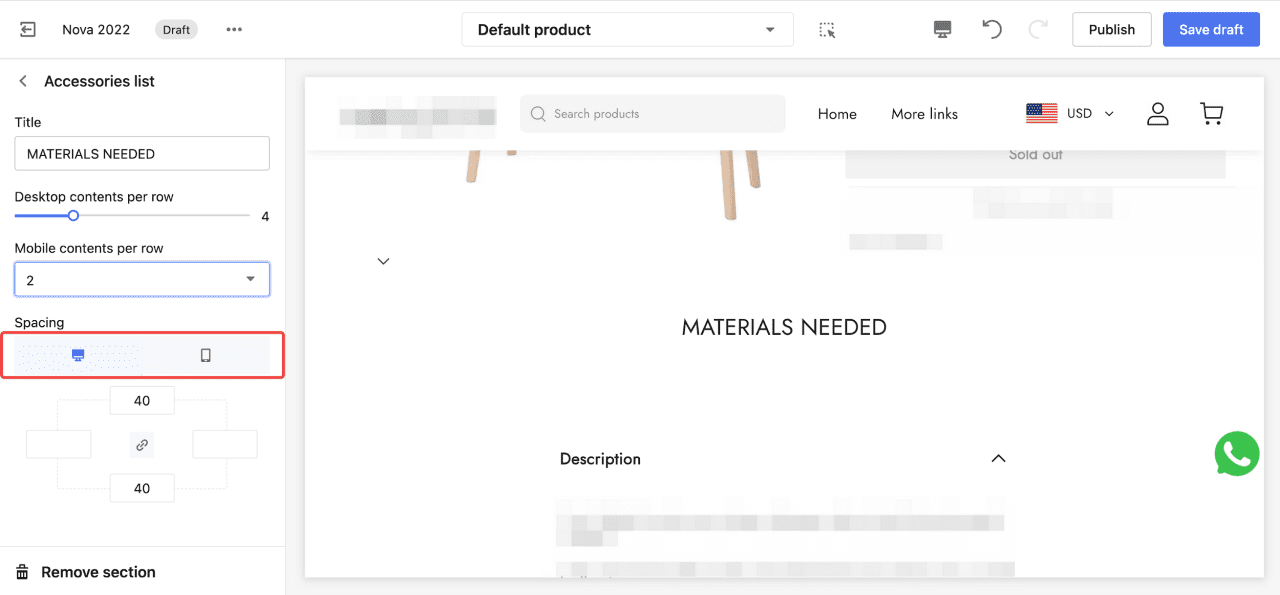 Editing your checklist
1. Go back to the Accessories list section, and click on each Product title to edit properties.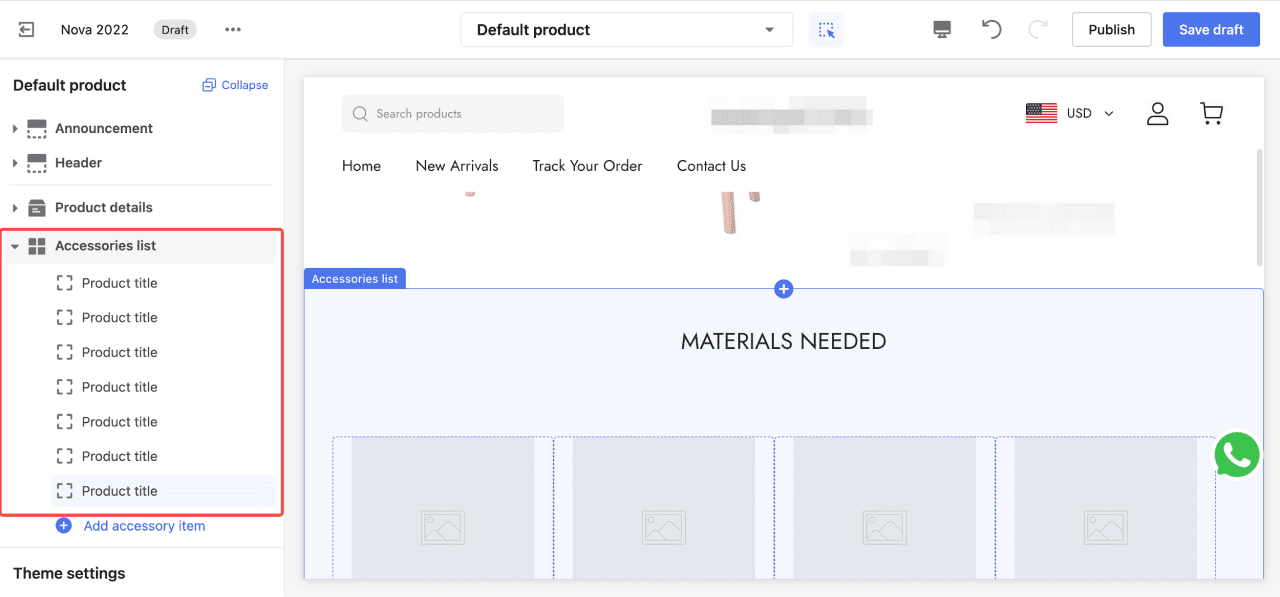 2. The Accessories list section adds 7 products by default. Clicking on the Remove block button will delete the current block.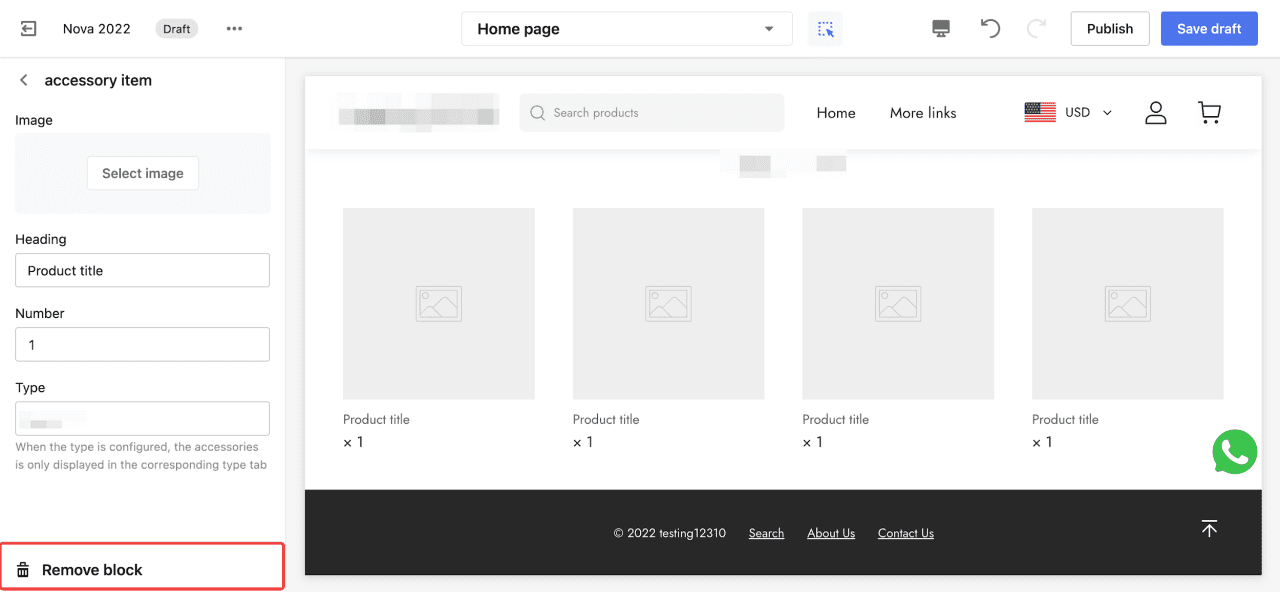 3. Here, Add an image to your product by selecting Select image.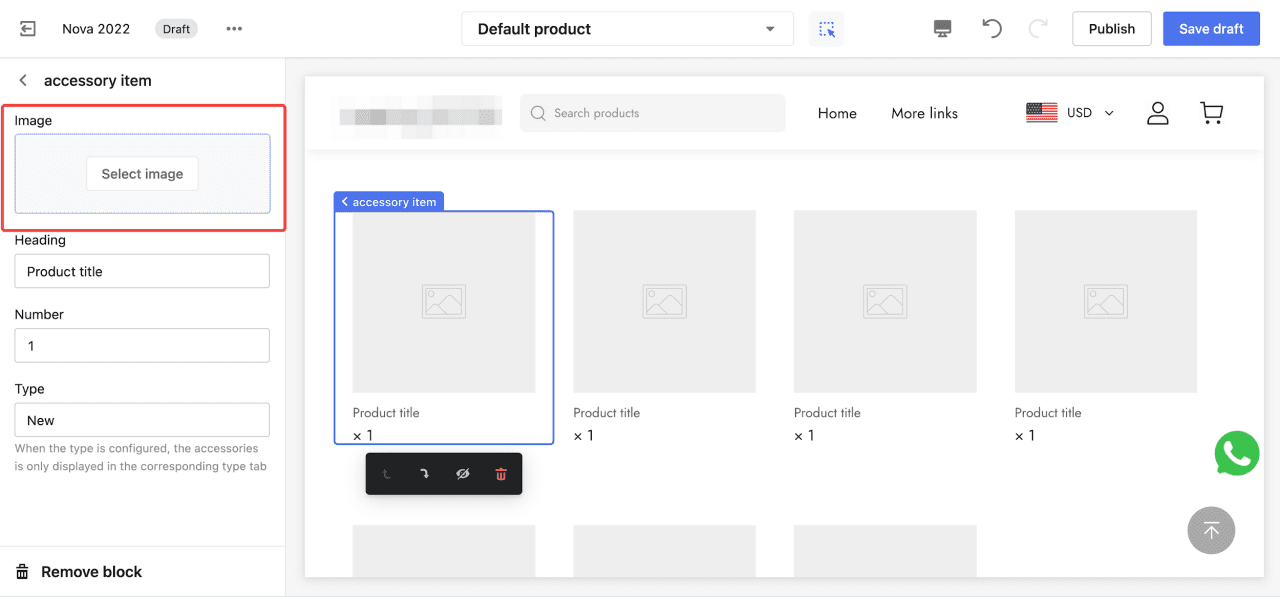 4. Upload the image you would like to use for this product here. If you have an image that you uploaded previously, you will find them here.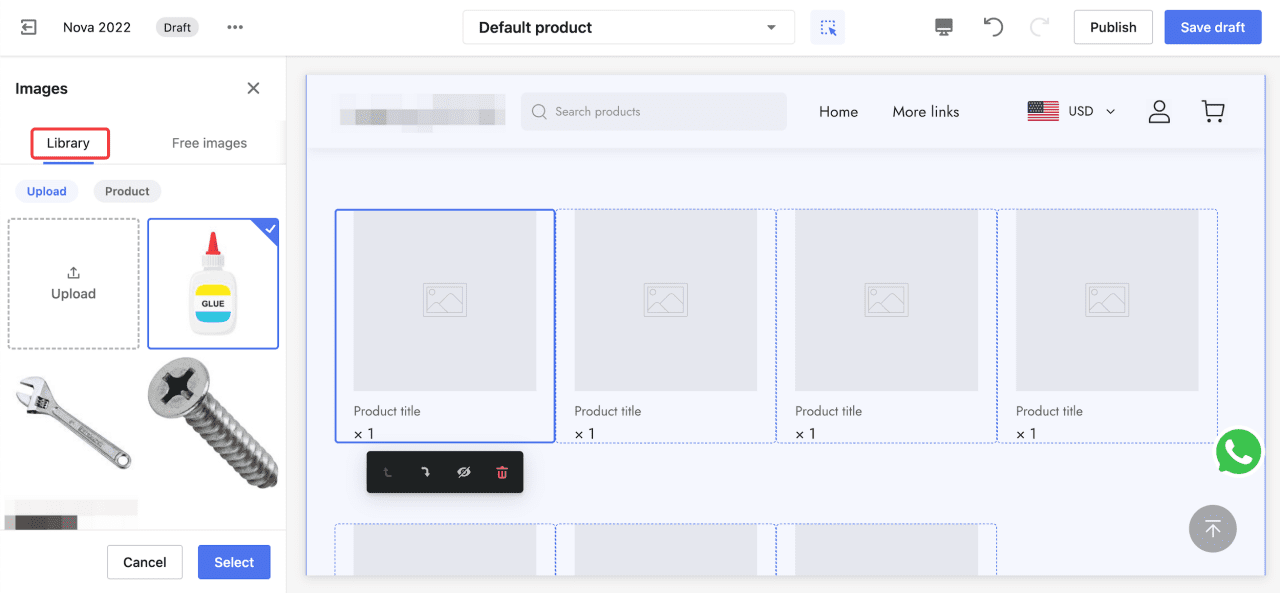 5. Here, you are given more options to edit your product details:
Heading

: Add a description of this product as a component to your list.

Number

: Here you may suggest how many of the same products your customers should prepare from this checklist.

Type

: Create a new title for this list or you may group up this product under the existing checklist by typing in the same type name.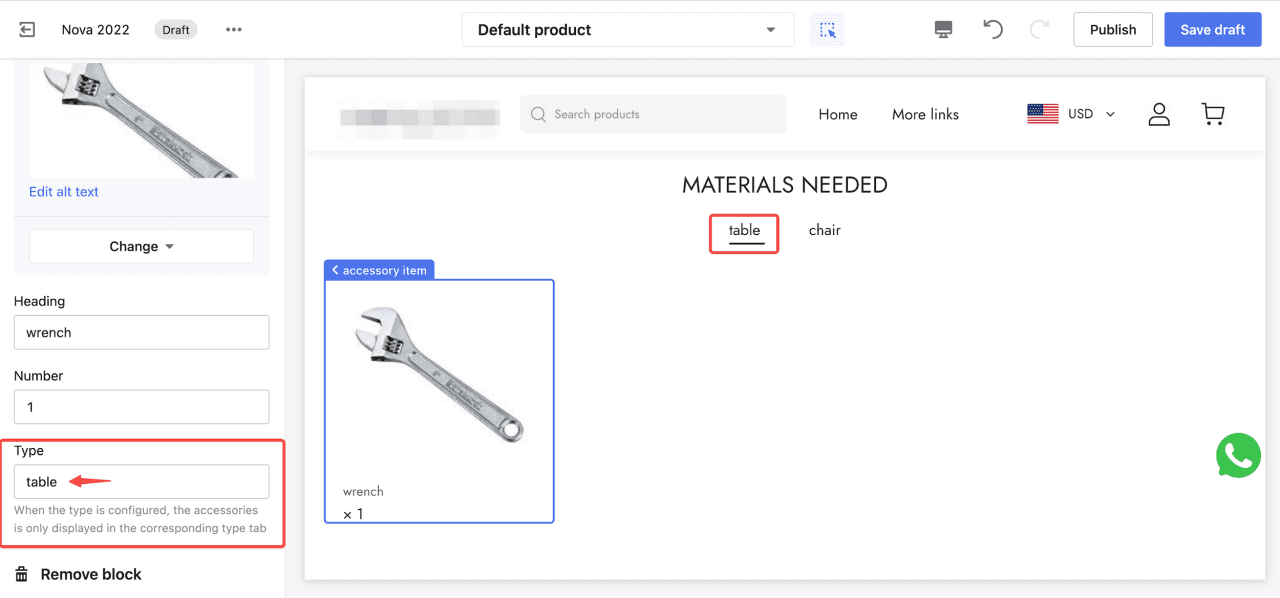 Note
If you decide to add categories (Type) for your accessories list, ensure the spelling matches in each product you display.

You must have at least 2

Type

to categorize and sort items.