Facebook conversion ads are a type of Facebook advertising campaign that aims to drive specific actions on your website, such as making a purchase, filling out a form, or subscribing to your store. The goal of these ads is to increase conversions, which refers to the number of people who complete the desired action after clicking on the ad.
Conversion ads are designed to reach people who are most likely to take the desired action based on their past behavior on your website or app, their interests, and other factors. Facebook uses machine learning to optimize your ads and deliver them to the most relevant audience.
Steps
1. From your Shoplazza Admin > Marketing > Facebook > Facebook ADS > click Start setup.
Note
Before you create a campaign on Facebook, you will be required to complete the Facebook Ads setup. Click here to learn more about how to set up Facebook Ads.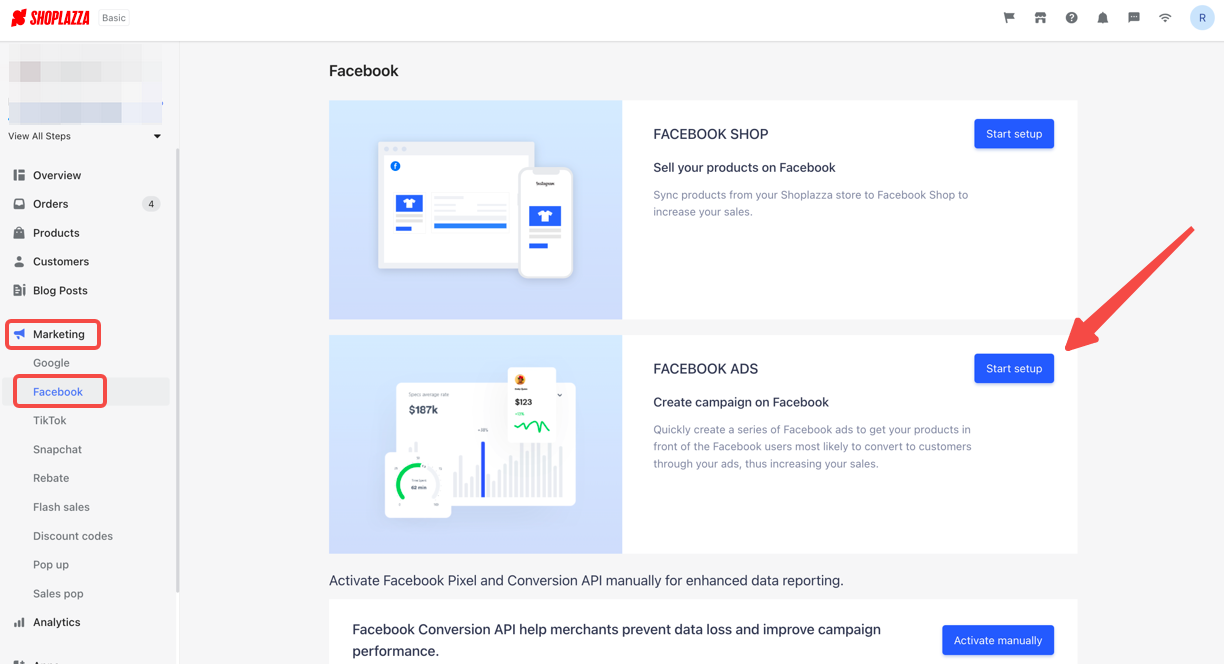 2. Here you will choose a Campaign Objective and click Confirm.
Note
Currently, only Conversion Ad is available as an objective.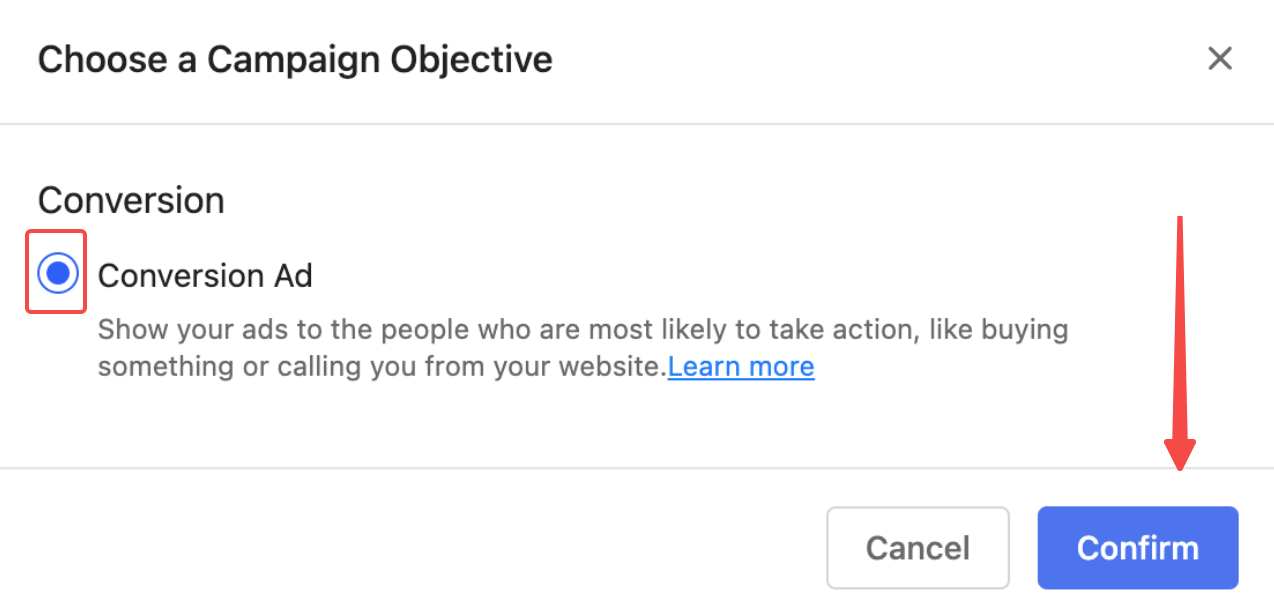 3. Under the Campaign settings, you will add the Campaign name and details. Click Next and continue to the Ad Set settings.

4. On the Ad Set settings page. You will add the name and select a pixel. In the Budget & Schedule section, you can choose the daily budget or the total budget to plan the ad set budget.
The daily budget refers to the average daily cost, and the total budget refers to the cost limit of the entire ad set during the delivery period. You can choose to run your ad on a permanent basis starting today or only during a specific period.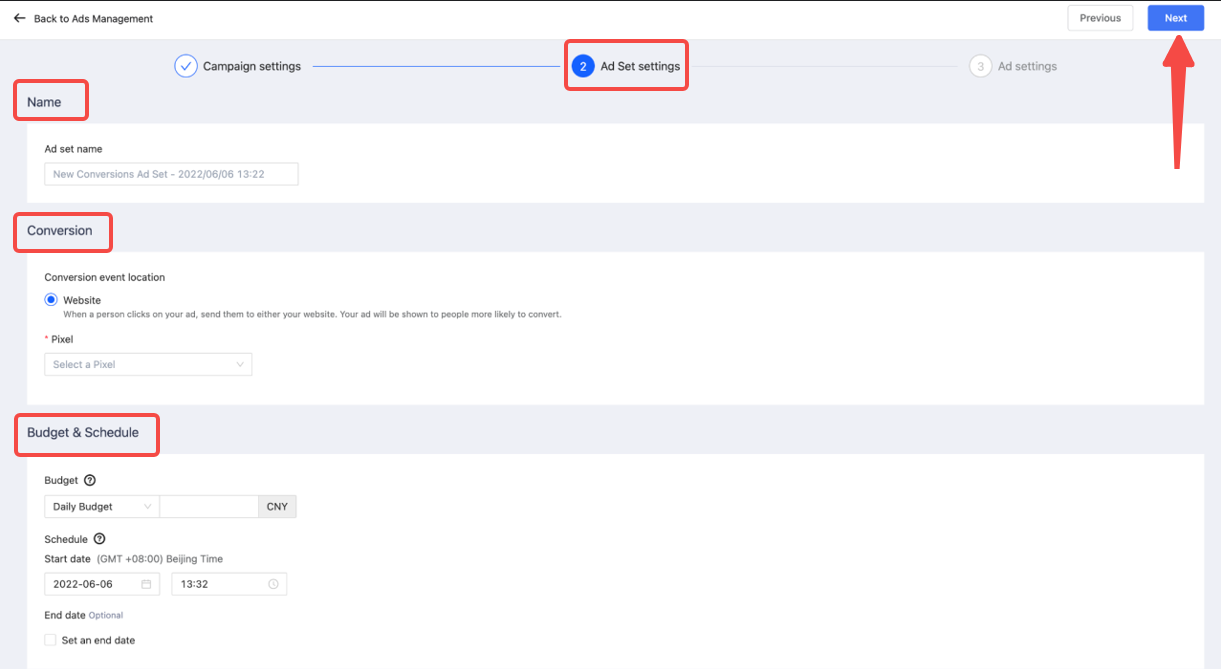 5. In the Audience settings section, you can apply the audiences you have saved on Facebook or create new audiences. Audience settings include Location, Age, Gender, Detailed targeting, Custom audiences, etc., which can help you use more precise audience targeting to create ads.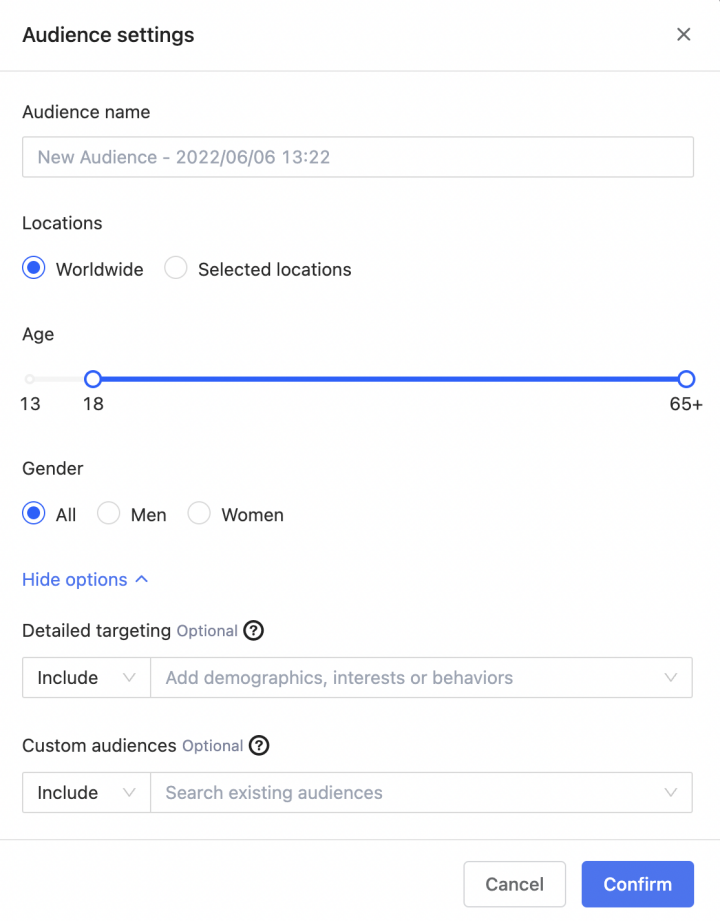 6. The final step is to complete the Ad settings. Fill in the Ad creative forms and click Save to create the ad. You can also preview the Ad you're creating.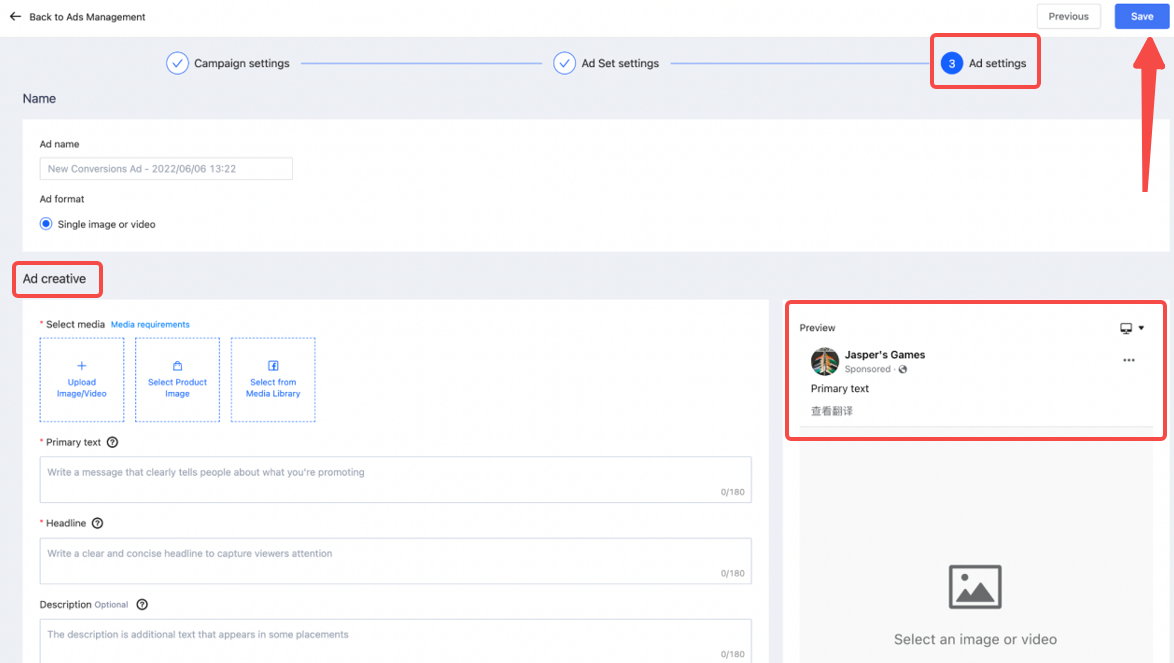 7. From the Ads Management page, you can Turn on the conversion campaigns.
Note
The new campaigns, ad sets, and ads are turned off by default and need to be turned on manually.
Once your ad is published, Facebook will begin showing it to your target audience. Make sure to monitor your ad's performance and adjust it as needed to ensure you're getting the results you want.
Related Topics