Performance Max campaigns are a new type of goal-driven campaign. With this campaign, performance-driven advertisers can create a single campaign to take advantage of all Google advertising networks.
Your customers do many things on the web, including searching, shopping, reading news, and browsing sites of interest. So we believe that no matter what your customers are doing online, you should be able to reach them.
To help you achieve this goal, P-max campaigns offer advertisers access to the entire network of Google Ads. The Google Network consists of all places where ads can appear, including Google sites, Google partner sites, and other placements such as mobile apps.
Performance Max campaigns help you achieve better performance and increase conversions across all Google Ads channels and resources.
So you can show to more customers and drive more conversions based on your goals. In fact, advertisers with Performance Max campaigns in their accounts saw an average 13% increase in total conversions at a similar cost per action.
1. Start here: SHOPLAZZA admin > Marketing > Google > Function > Performance Max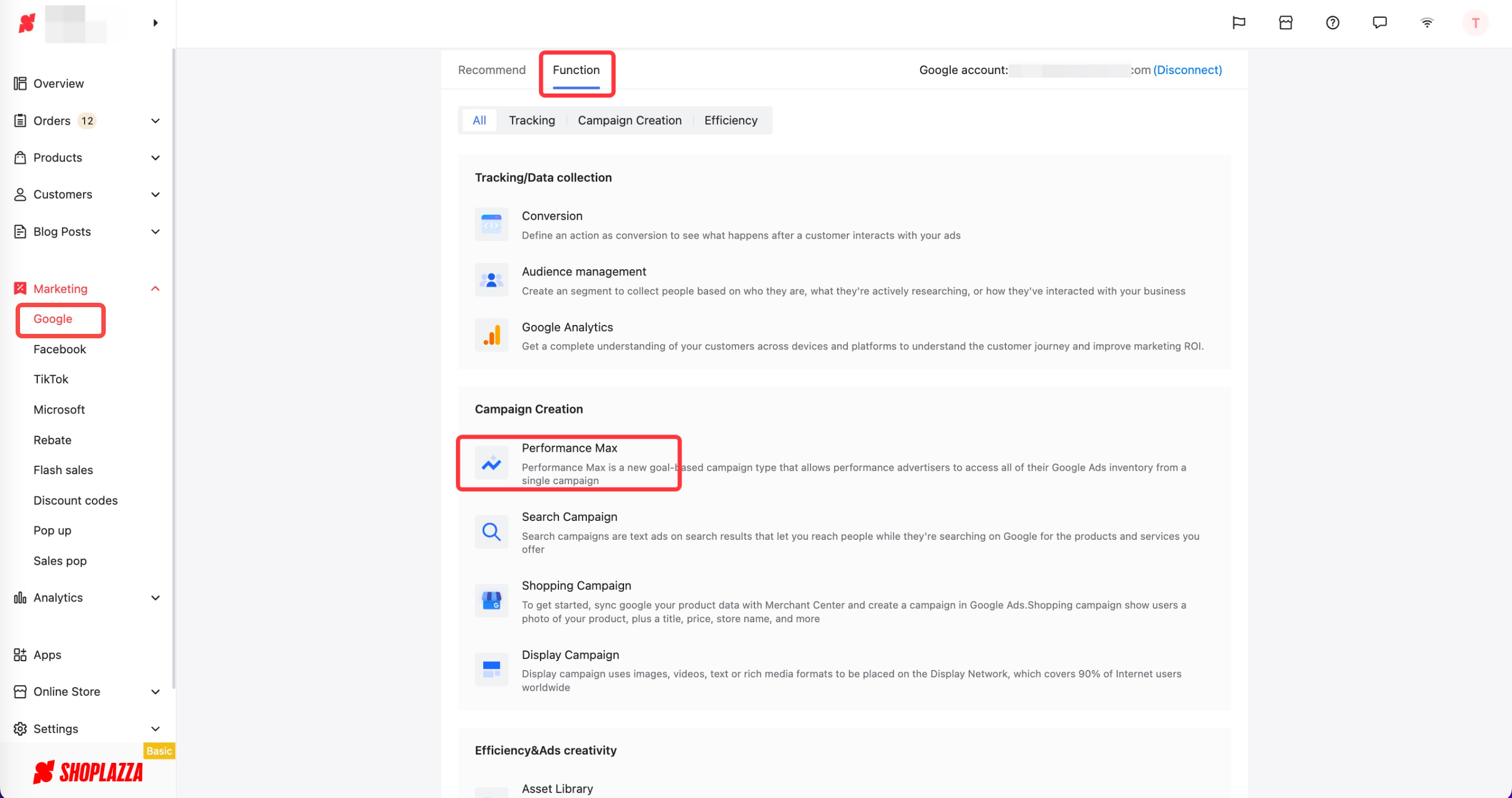 2. After clicking Start Now, select the Google Ads account you have under the Google account to link.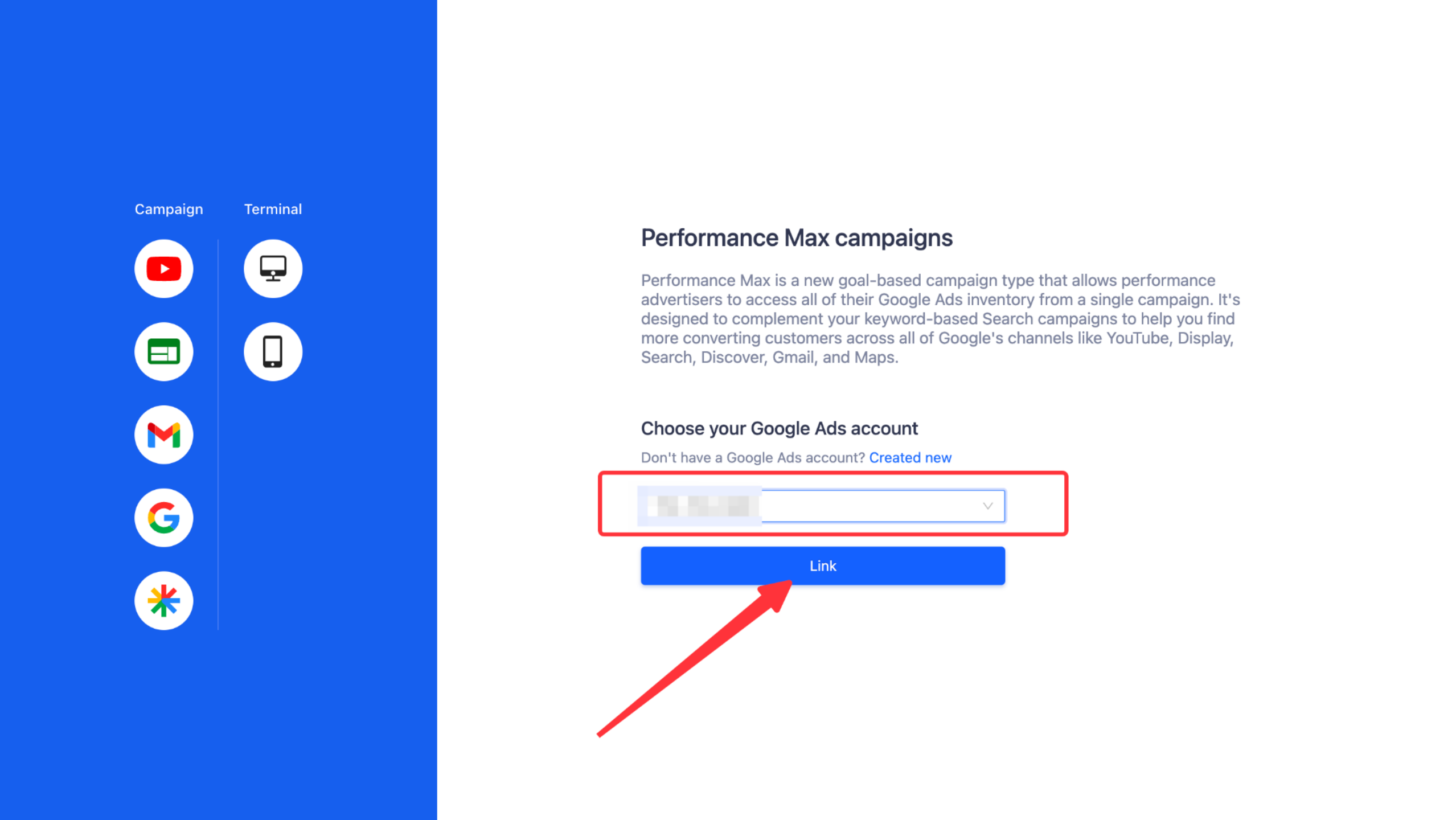 3. Enter the P-max Ads management interface, click New Campaign to proceed.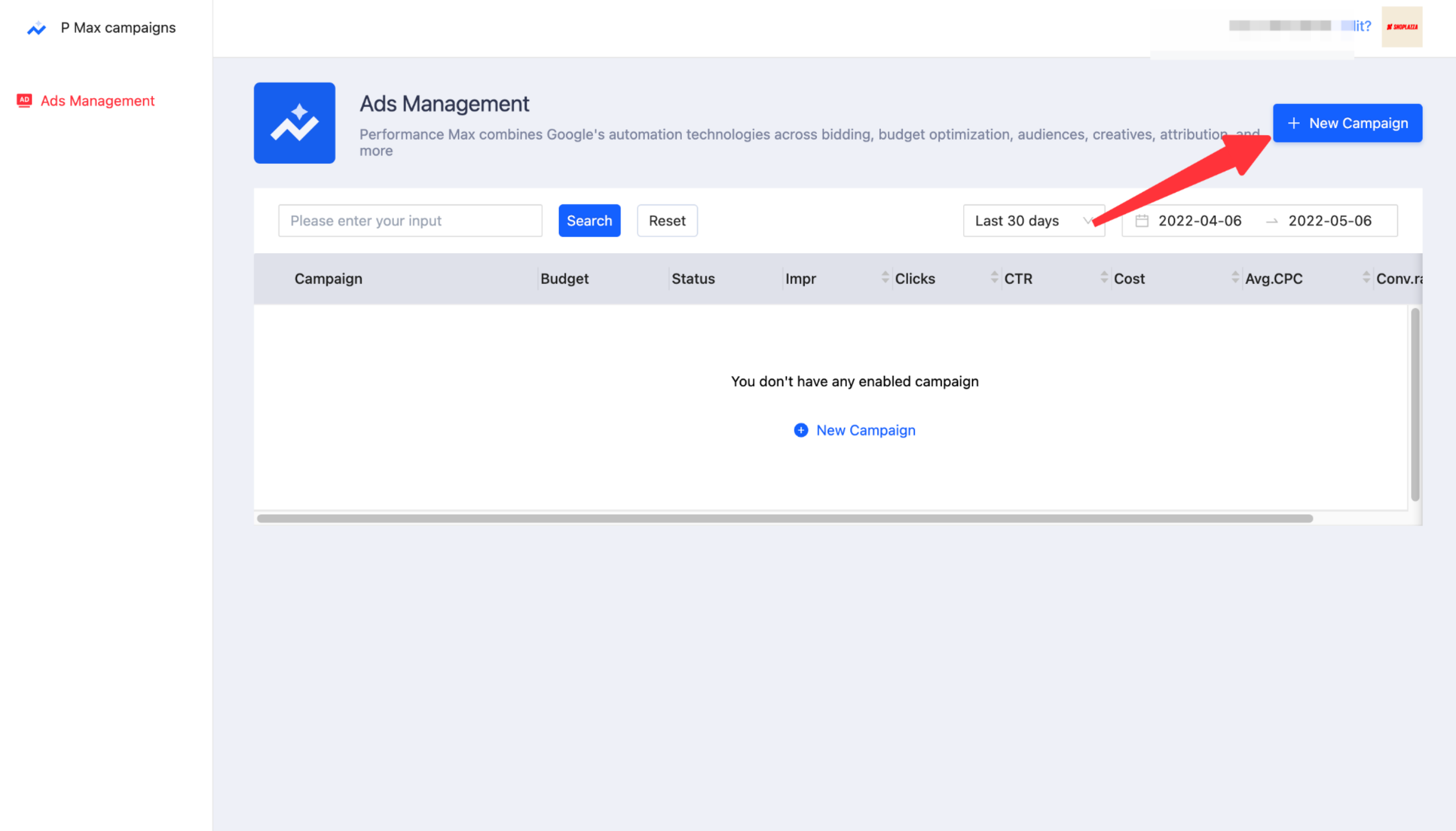 4. There are 4 steps in the whole creation process
Campaign setting
The budget and digging gave to the campaign
Add the material resources needed for the campaign, such as text, images, videos, etc.
Add the audience signal of the campaign, frame the specific audience for the campaign to display, you can select the existing audience signal, or you can recreate the new audience signal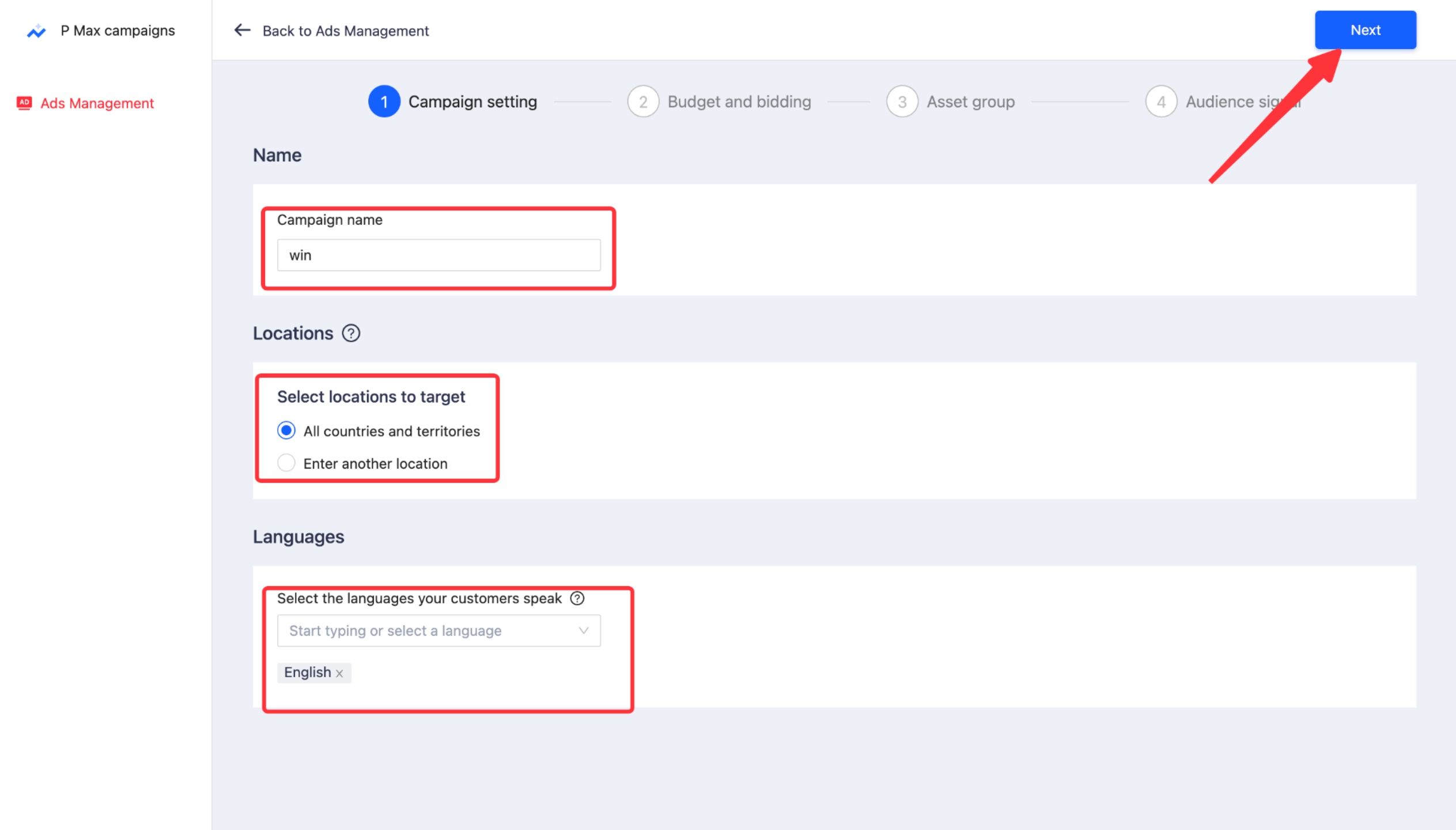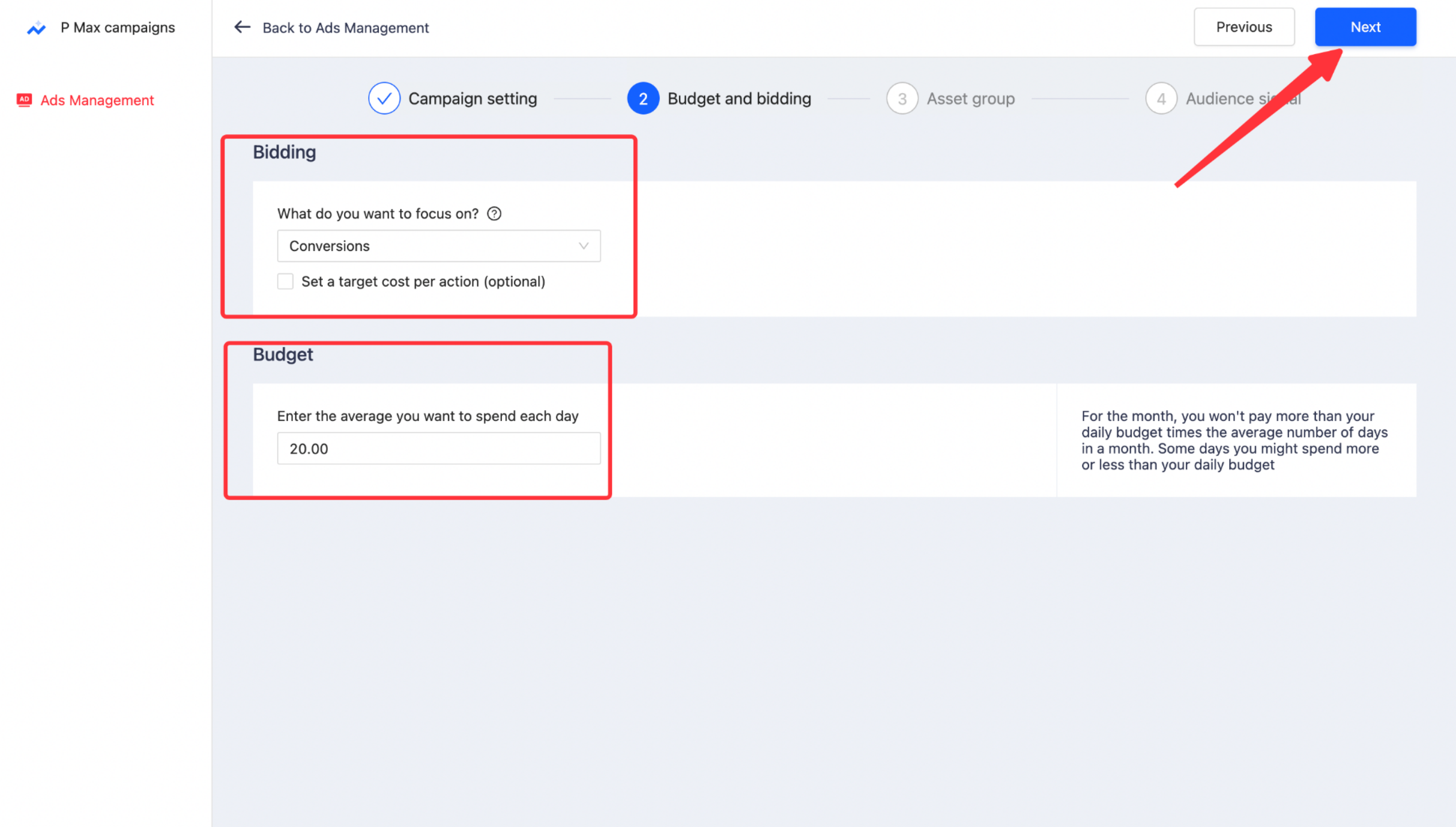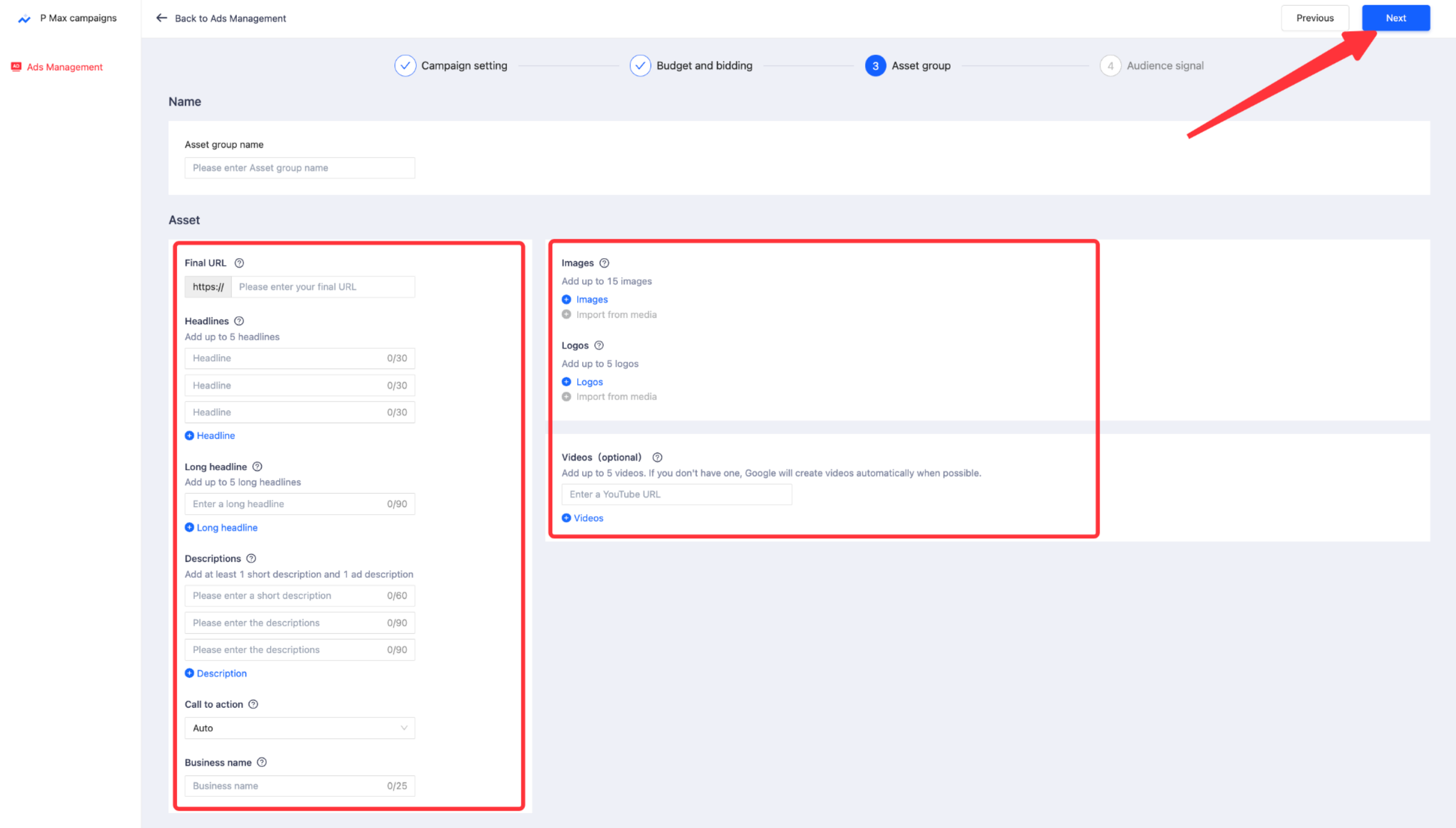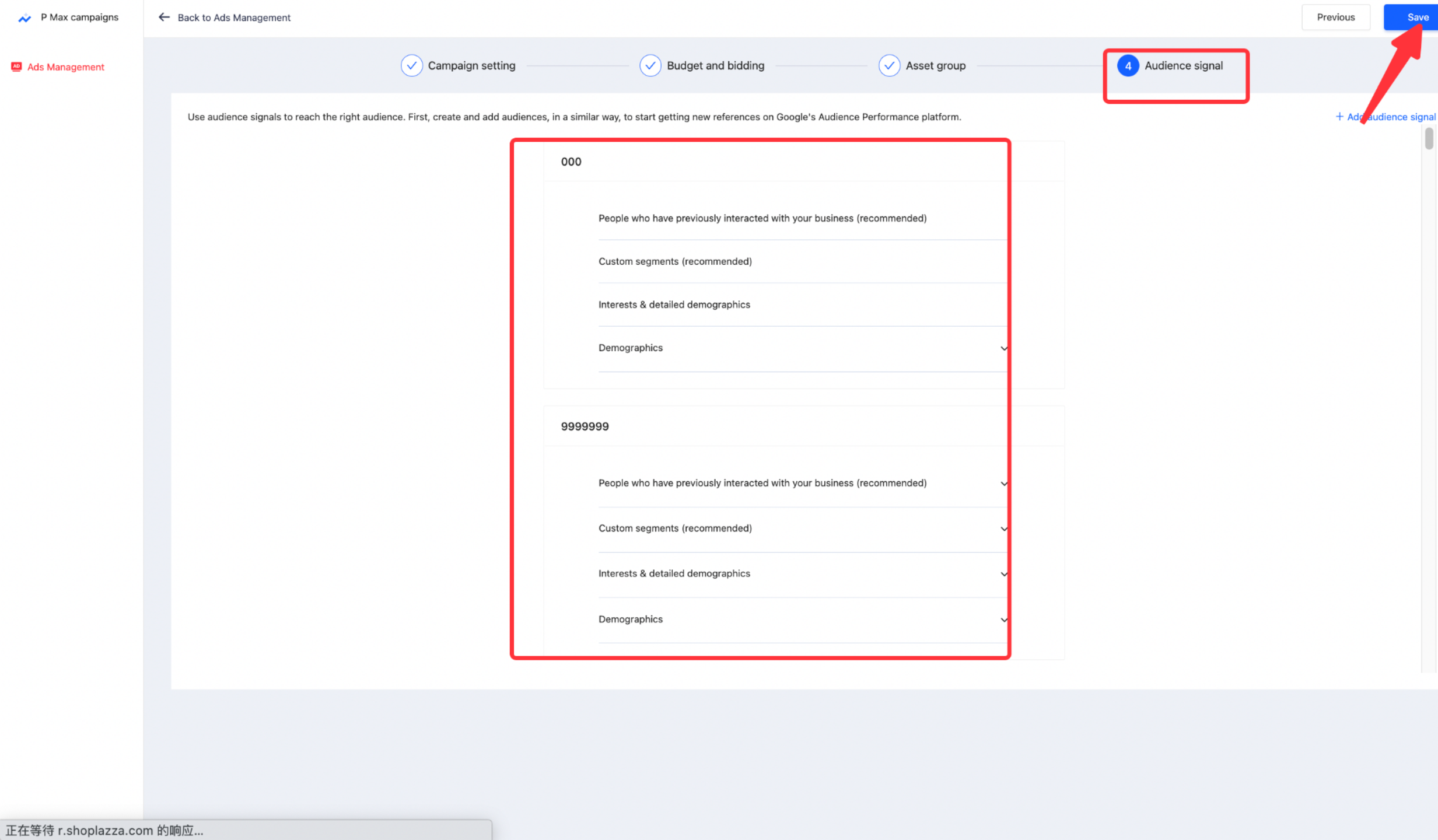 5. Click Save to complete the creation of the campaign.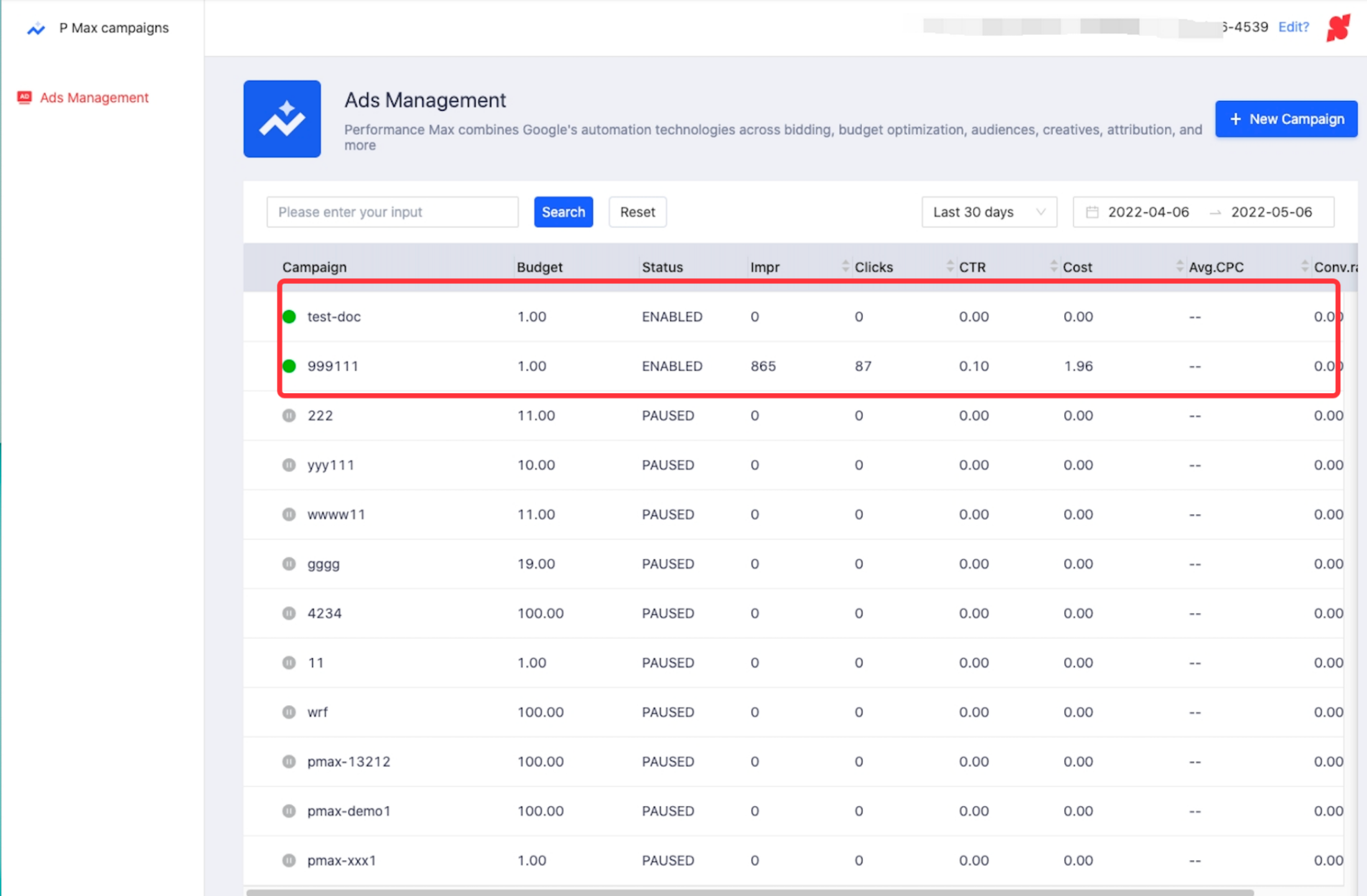 6. The campaign status can be edited in the Ads management interface.