By incorporating a tipping app into your online store, you can elevate customer appreciation to new heights. This guide will walk you through the process of using a tipping app, enabling you to strengthen connections with your customers and enhance their shopping experience. Discover how this Tipping app can revolutionize your business and make a lasting impression on your valued customers.
Installing the app
If you haven't already, you'll first need to install the Tipping app from our app store. You can access the app store in two ways: through your admin or directly to the Shoplazza App Store
1. Through your admin: Shoplazza Admin > Apps. Then click on the Visit App Store button.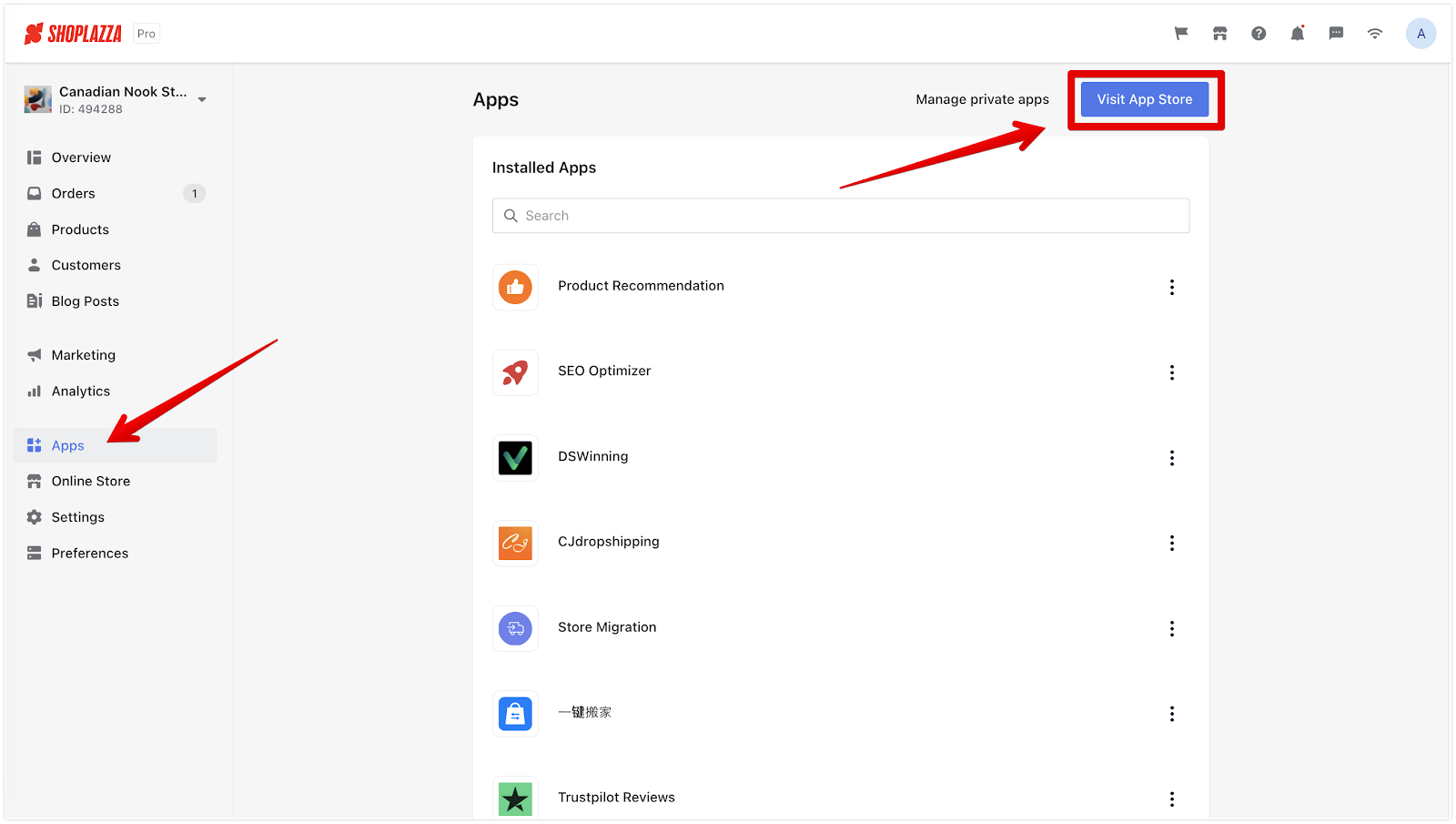 2. Directly: By going to Shoplazza App Store by clicking on the following link: https://appstore.shoplazza.com/
Once in the app store, search for "tipping".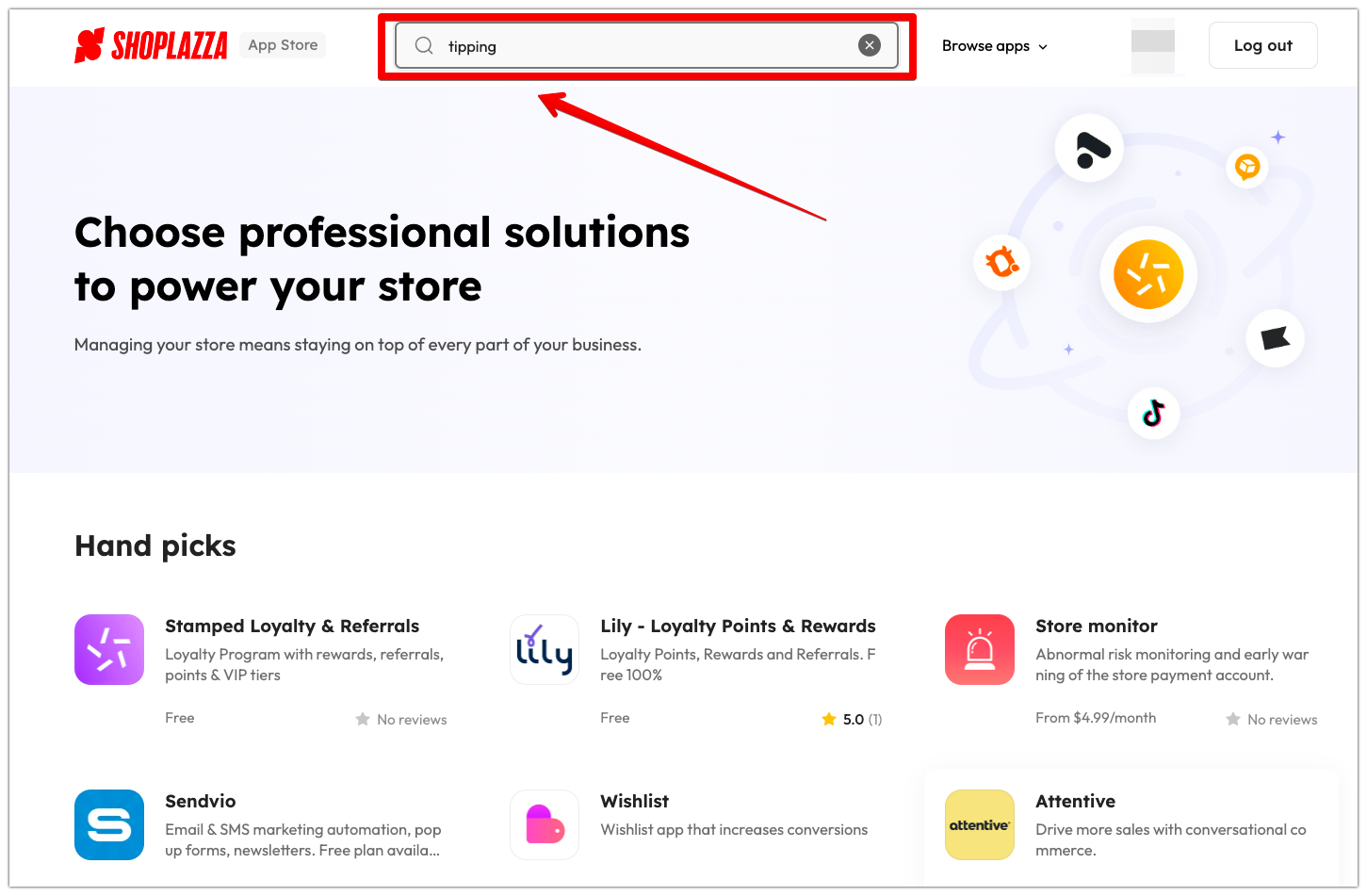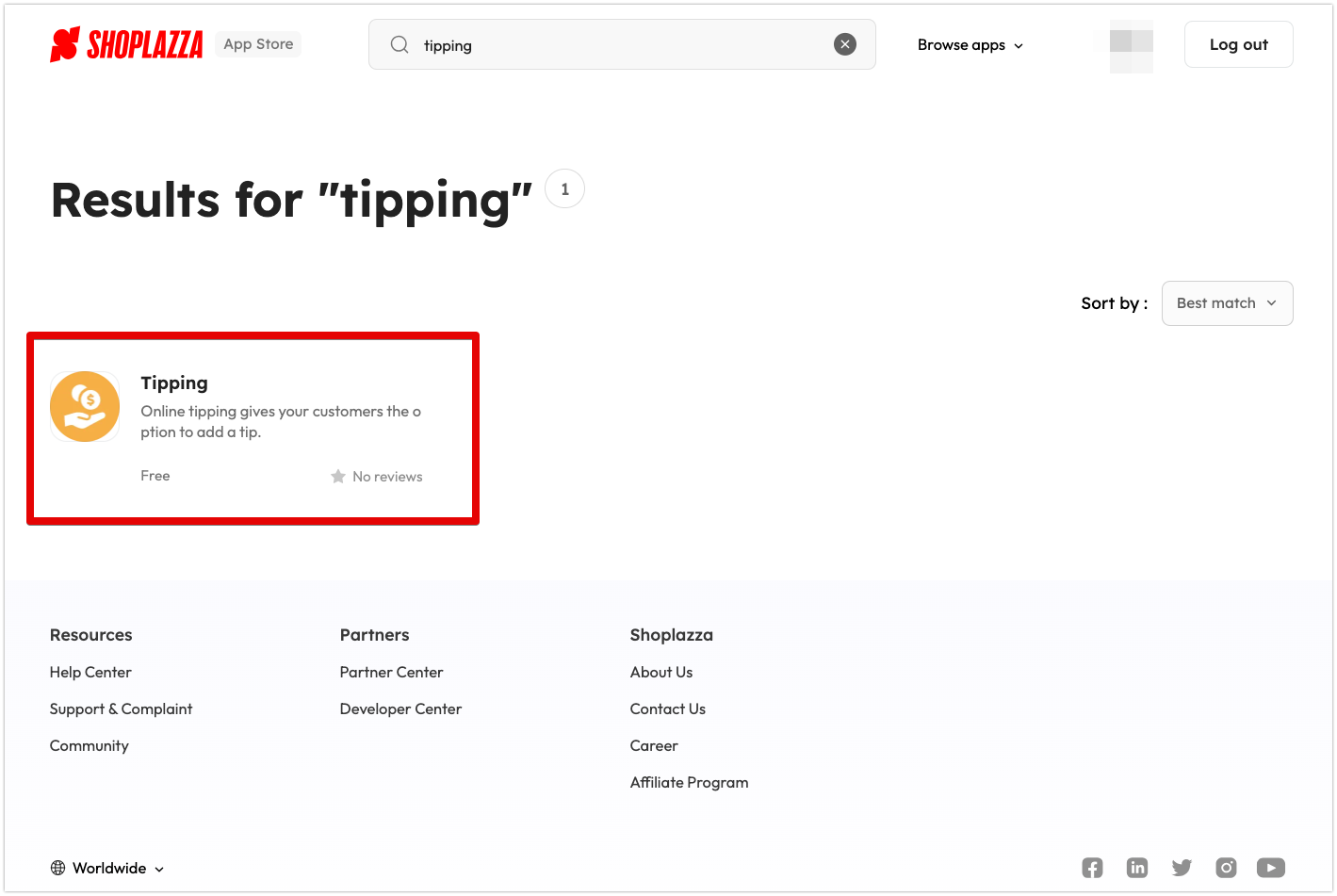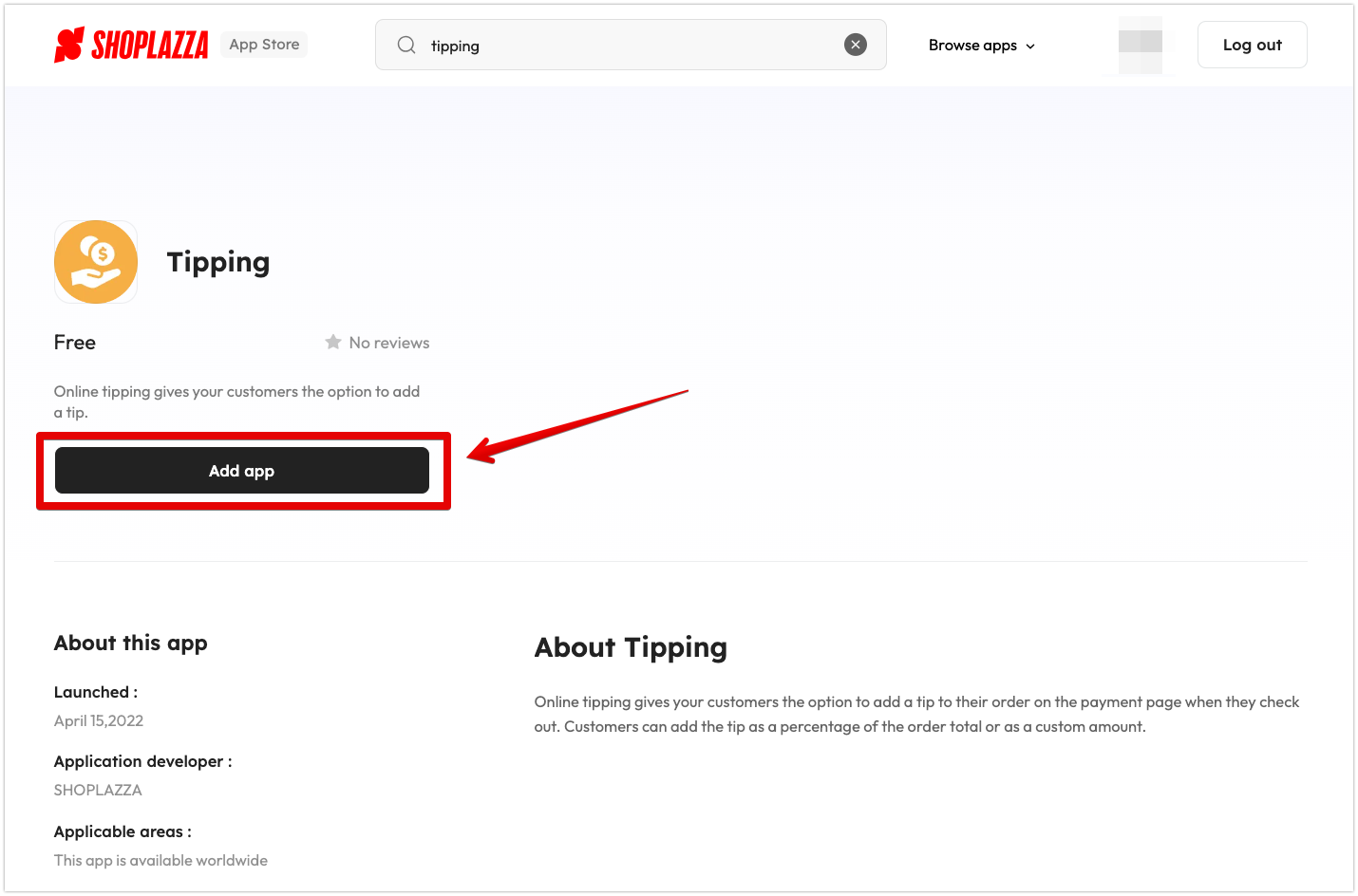 3. If you have multiple stores, select the store where you would like to install the app.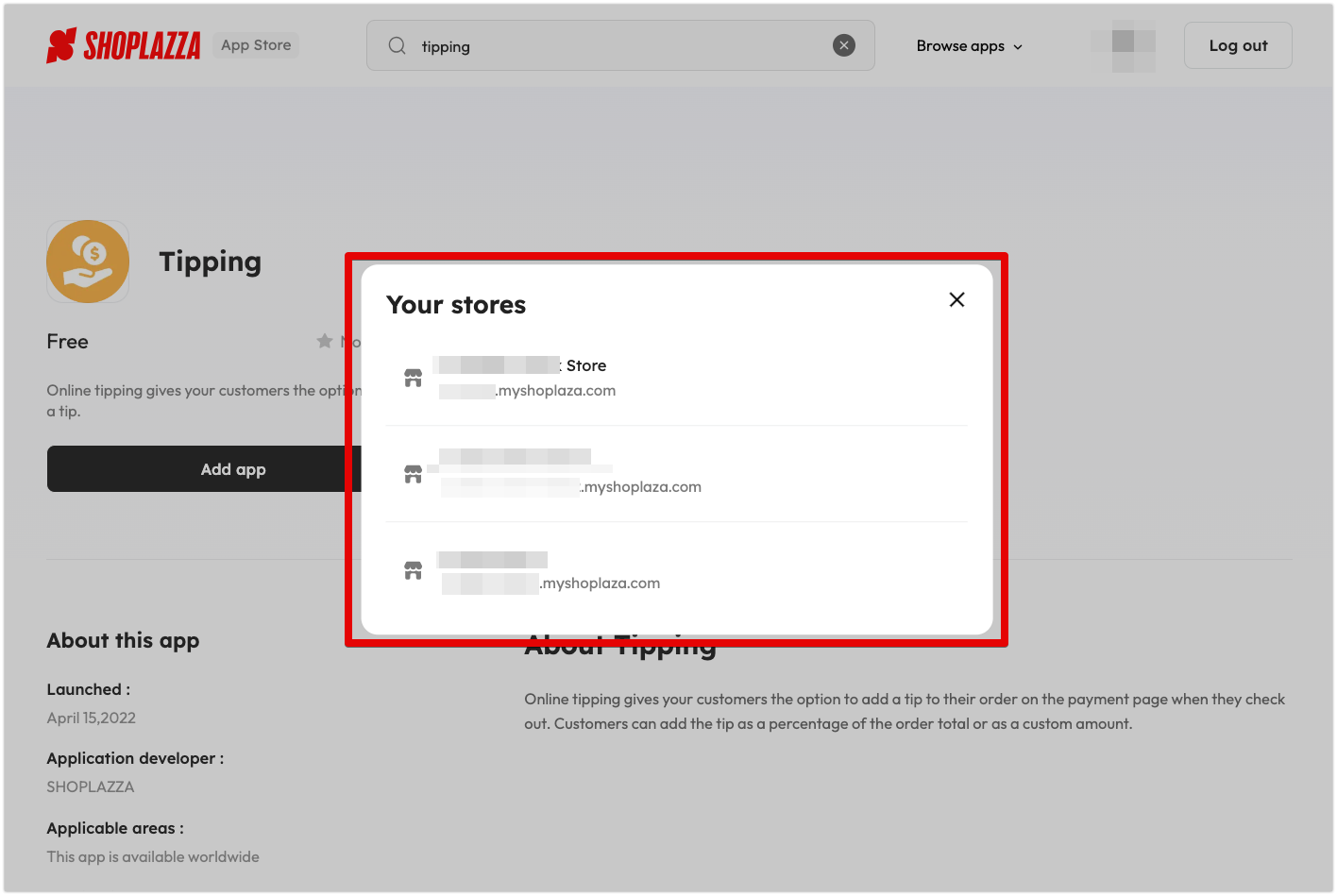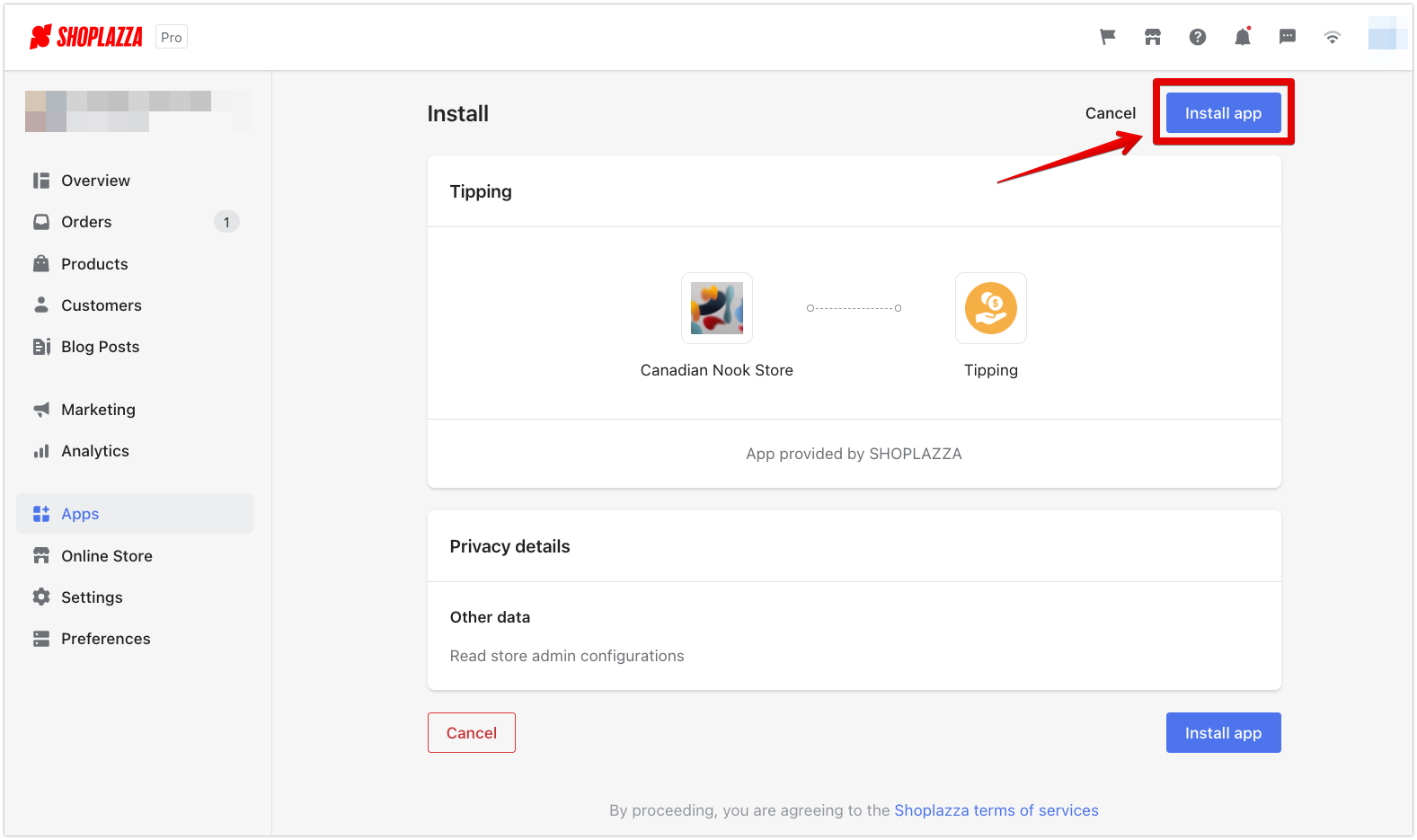 Using the app
After installing the app in your store, activate the feature that allows displaying tipping options during checkout.
1. You have three fields available to customize tipping choices for your customers. Additionally, customers have the flexibility to either opt for no tip or enter a personalized amount, independent of the suggested options.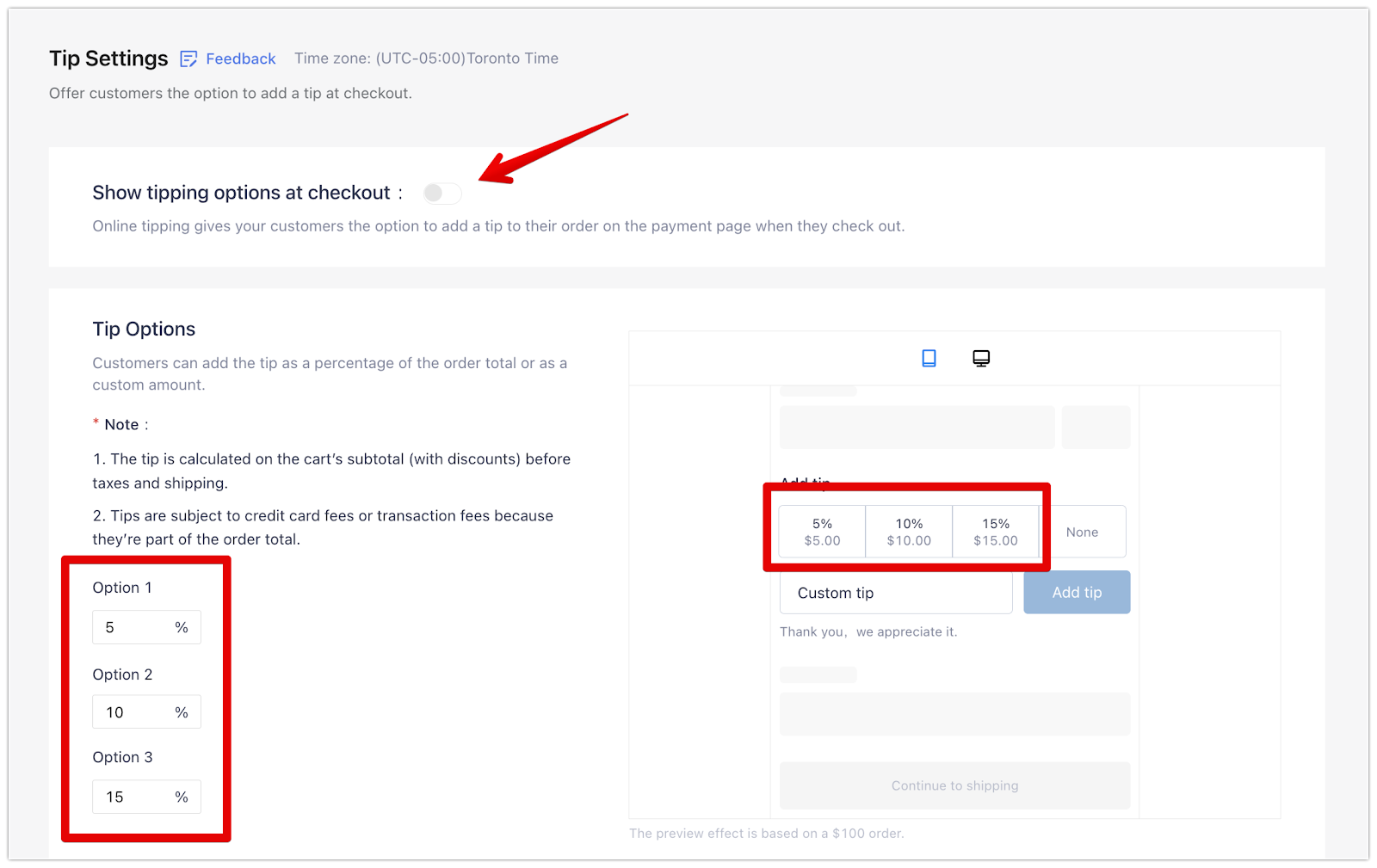 2. Once enabled, the tipping section appears during the checkout process.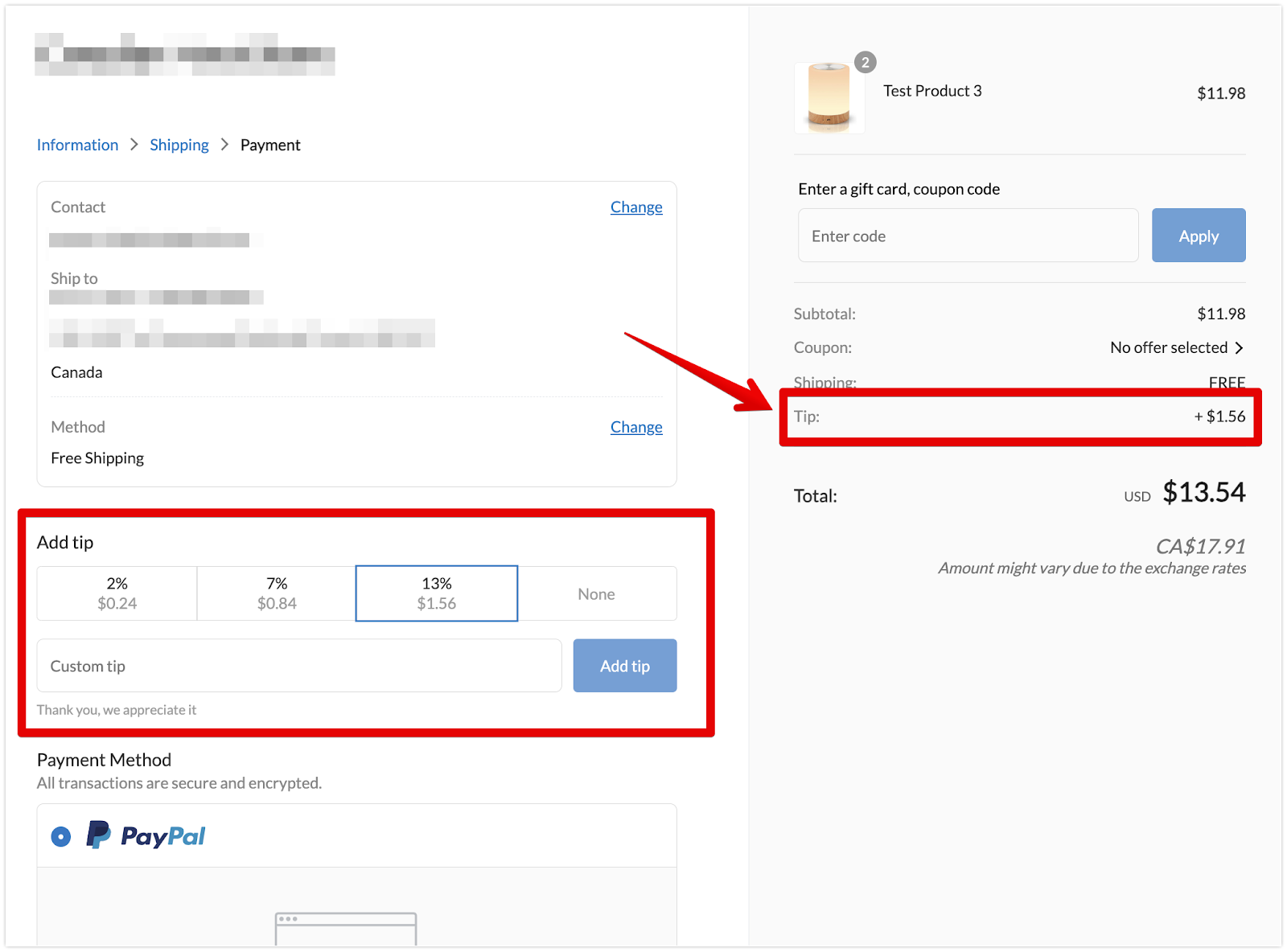 3. Once you have set up your tipping options and saving it, you will be redirected to the main page in the Tipping app. This overview allows you to access the following information:
Total number of paid orders
Total dollar amount of received tips
Total amount of tips
Tipping rate (percentage of paid orders with tips)
Tip details for every transaction
In addition, you can also search within a specific timeframe to retrieve the relevant data.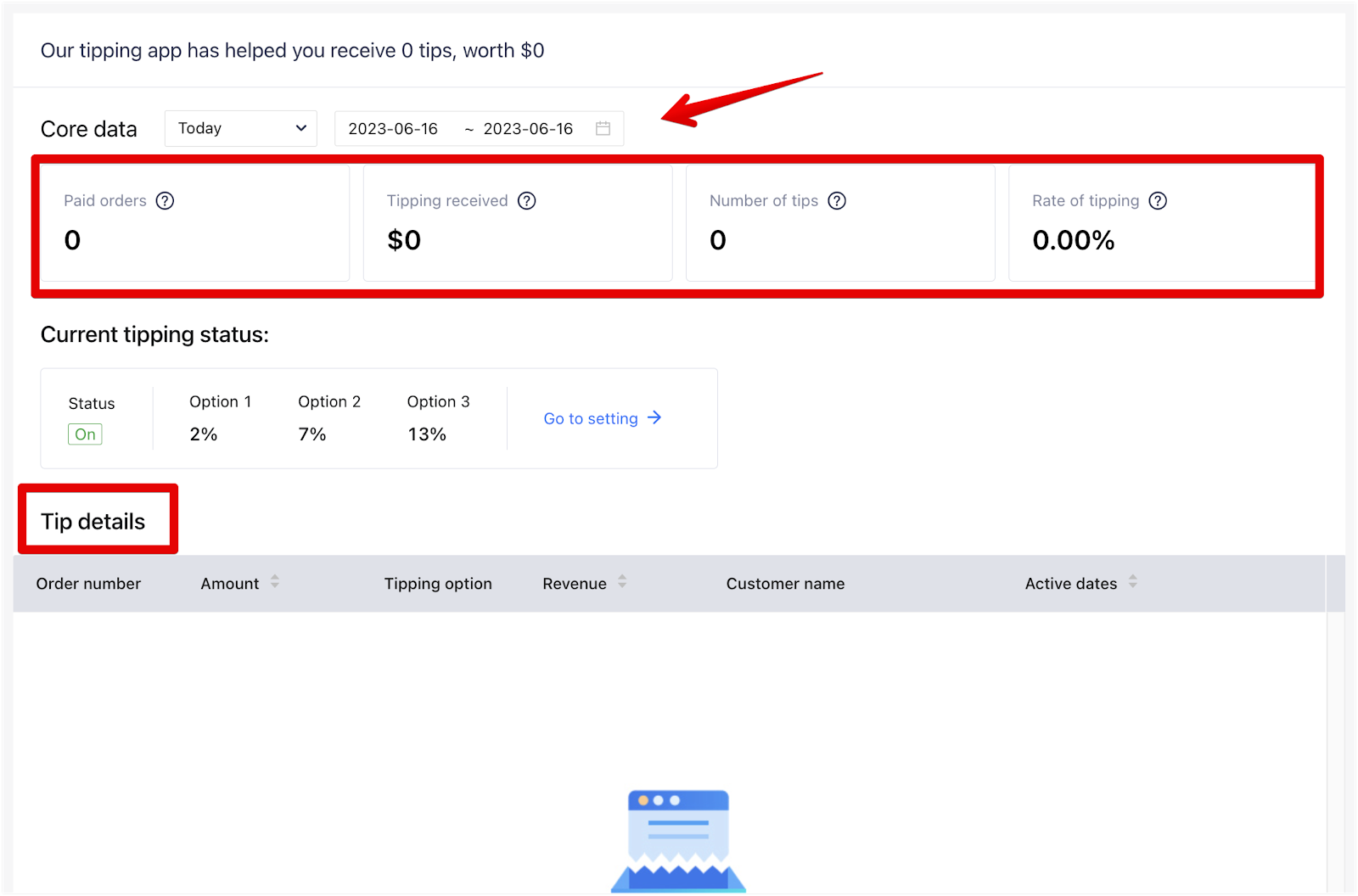 Note
Tipping rate = (Number of paid orders with tipping / Number of paid orders) x 100. For example, if there were 500 paid orders in total, out of which 300 had tipping:
Tipping rate = (300 / 500) x 100 = 60%
Tipping rate in this case would be 60%
Congratulations on learning how to install and use the tipping app for your online store! By incorporating this simple and user-friendly tool, you can improve customer satisfaction and strengthen your relationships with shoppers.