Facebook shops can be a great tool for businesses that are seeking innovative online selling techniques. By completing a series of Facebook Shop settings, you can display your Shoplazza store products on your Facebook Page and increase your sales volume.
Steps
1. From your Shoplazza Admin > Marketing > Facebook > Sell on Facebook

2. Connect your Facebook account. Click Connect.

3. Go to the Facebook authorization page to authorize your store.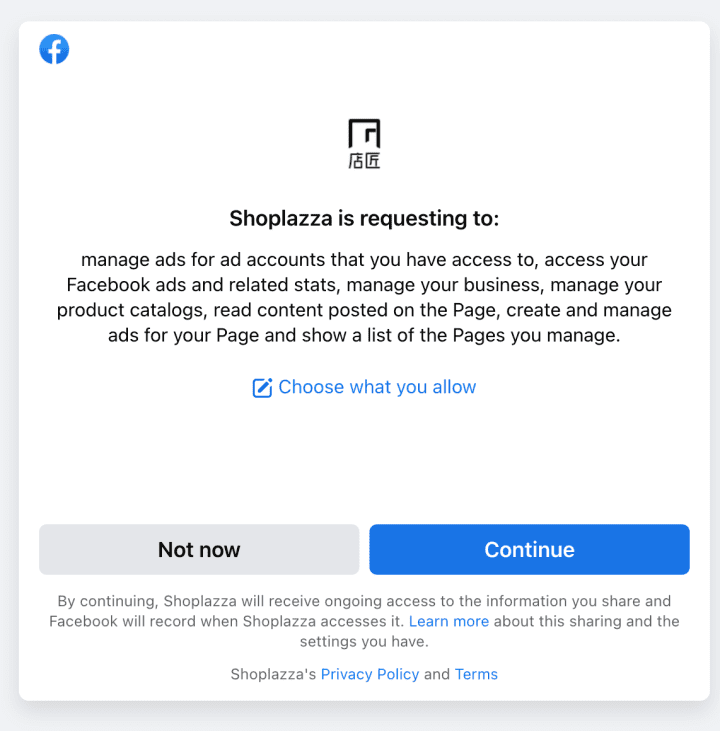 Connecting Business Manager account
You can only connect to a Business Manager account for which you have admin access. If you don't have an account yet, you can click Create new, to set up a new account.
Note
If you fail to connect, please go to Facebook to confirm whether your account is normal. The possible reasons for the failure of the connection are either the Business Manager account has reached the creation limit, or the Facebook account does not have admin access to the Business Manager account..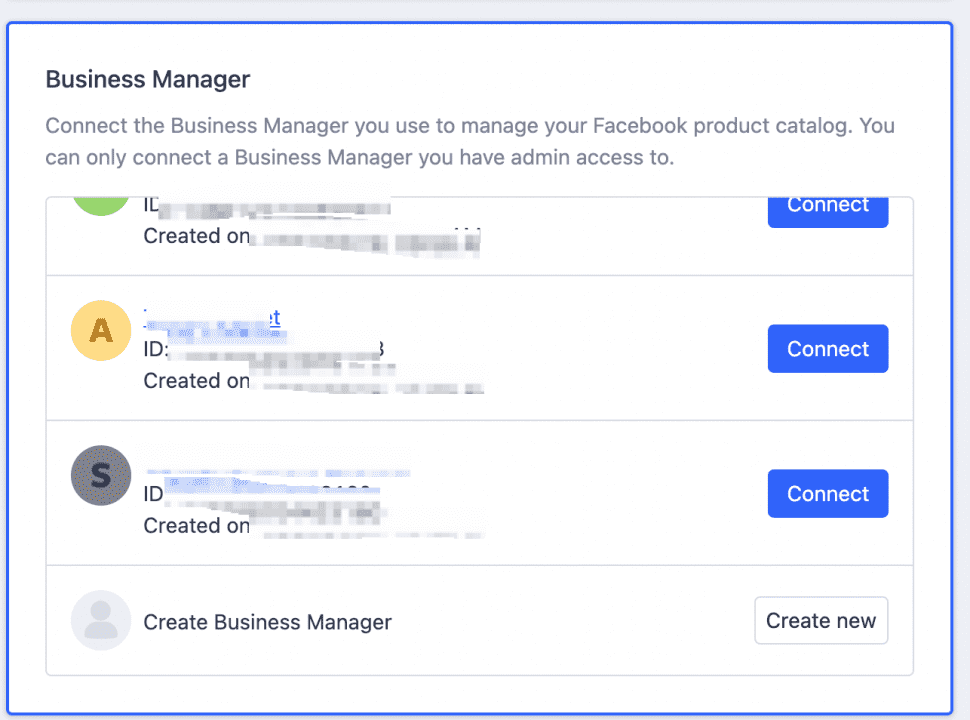 Connecting Facebook Product Catalog
We recommend that you create a new product catalog for the store's product synchronization.
Note
If the catalogue is currently connected to another store, you must disconnect that catalogue from that store to continue.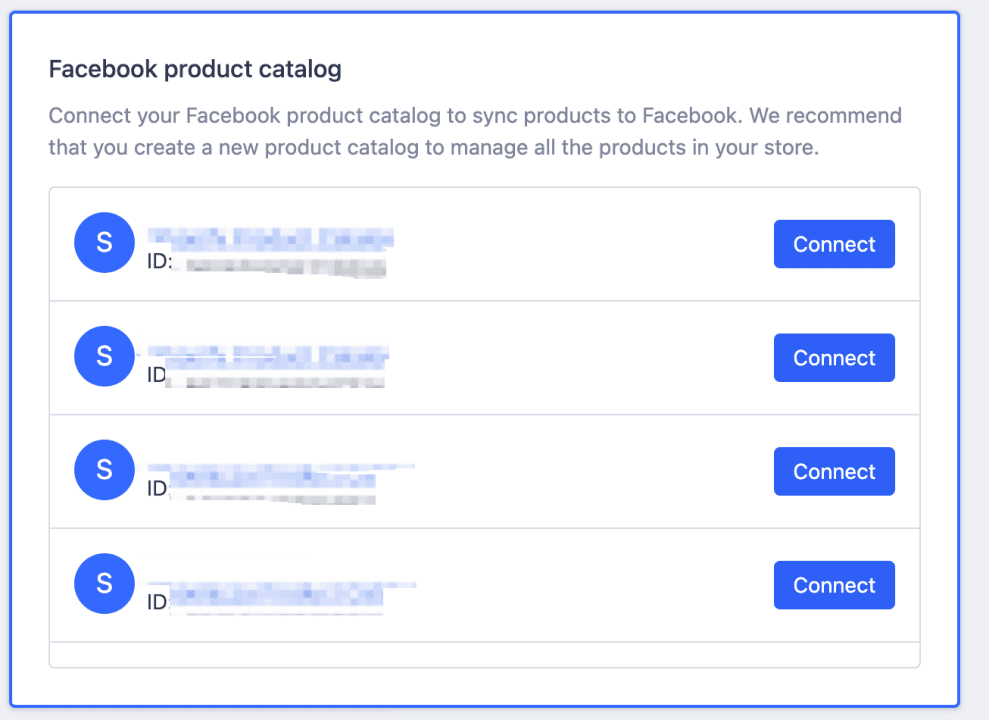 1. Accept the Terms and conditions of service. Click Seller Agreement and Beta Product Testing Terms to review the Facebook Terms. By Accepting terms, you can synchronize products from your store.

2. Synchronize products: After completing all settings of Facebook Shop, you can synchronize products. The Facebook product feed is updated every 12 hours, and new products will be synced to Facebook after 1-2 hours. Sync time may be extended due to product volume and Facebook review process.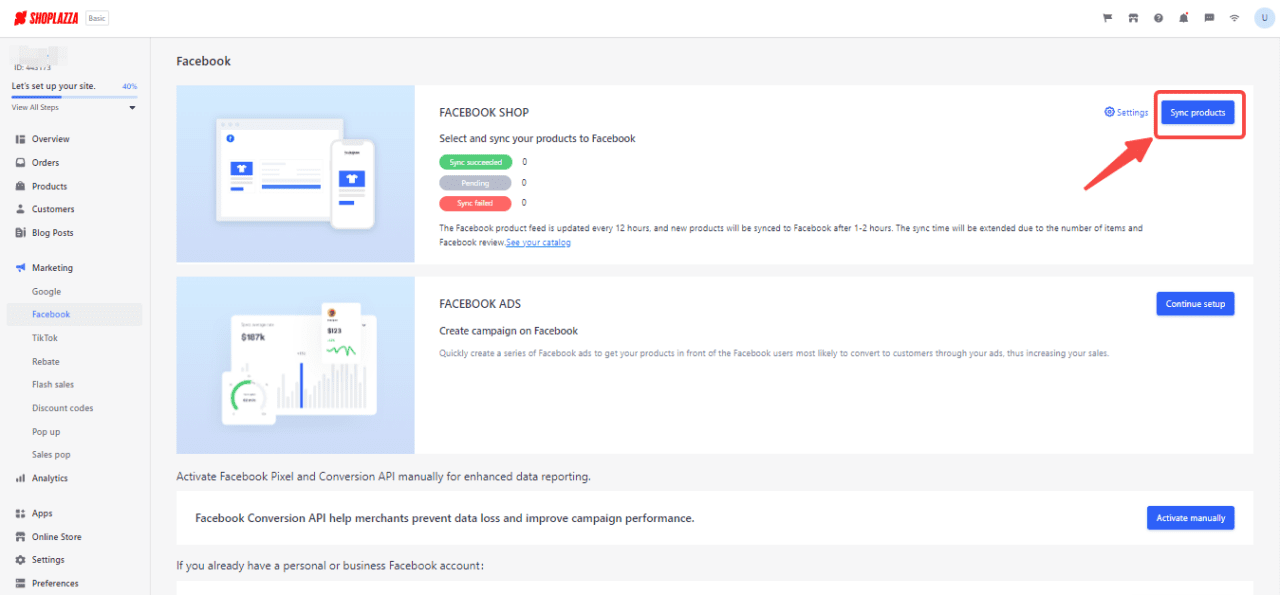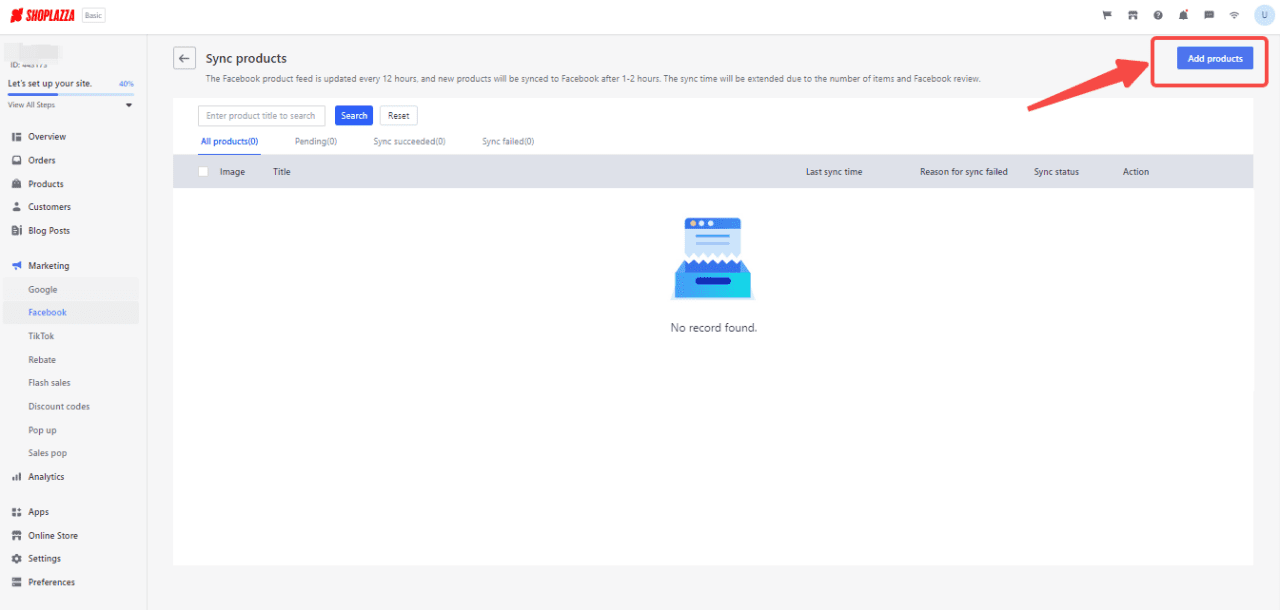 Congratulations! Your store is now set up with Facebook!