Merchants can add new stores under one account and operate multiple stores at the same time, thereby improving operational efficiency.
How Do I Add New Store Under the Account?
1. Start here: 入口:Account Management > Manage Store > Store> Create another store.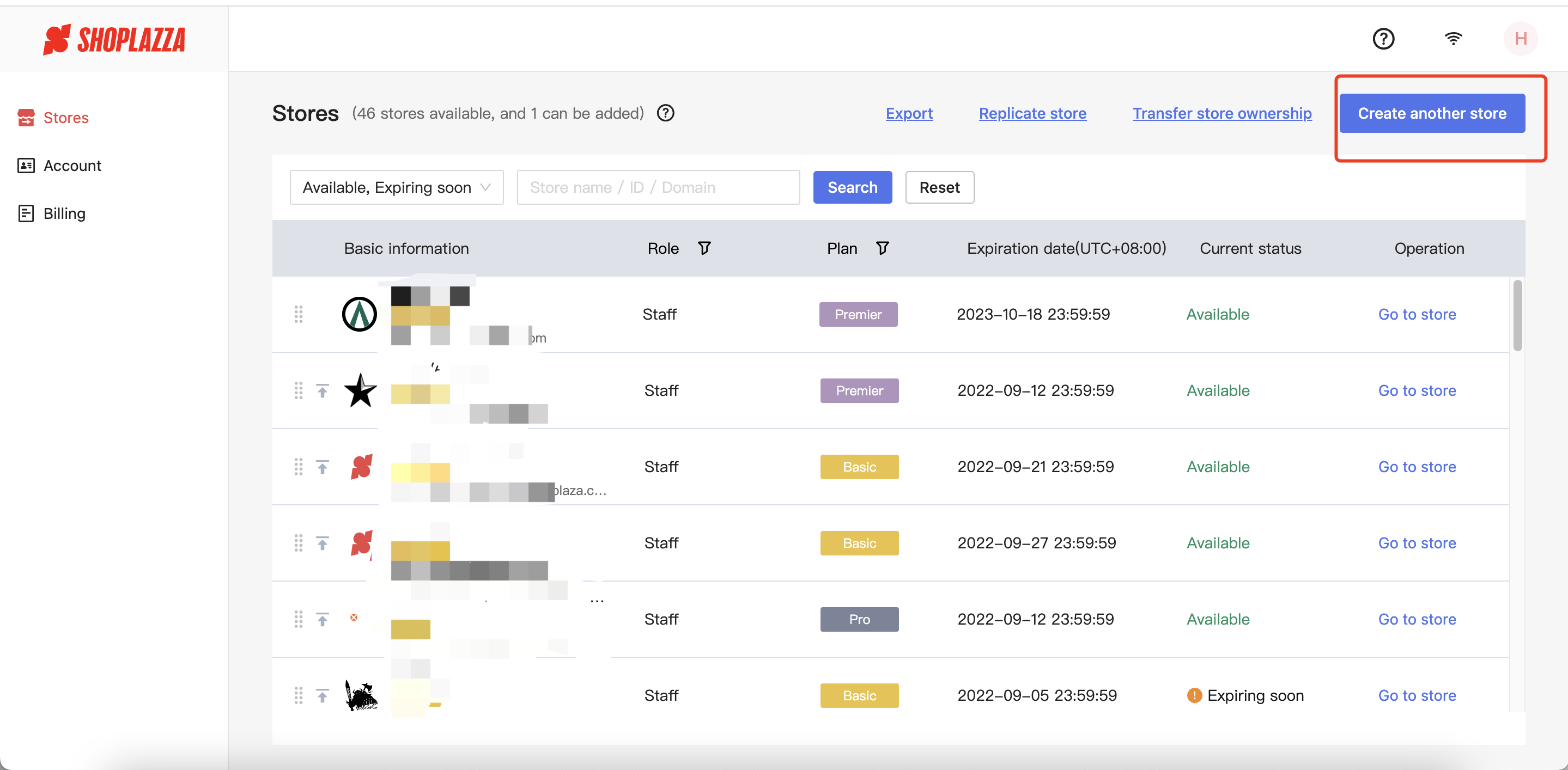 2. Fill in the store name and click Confirm to proceed.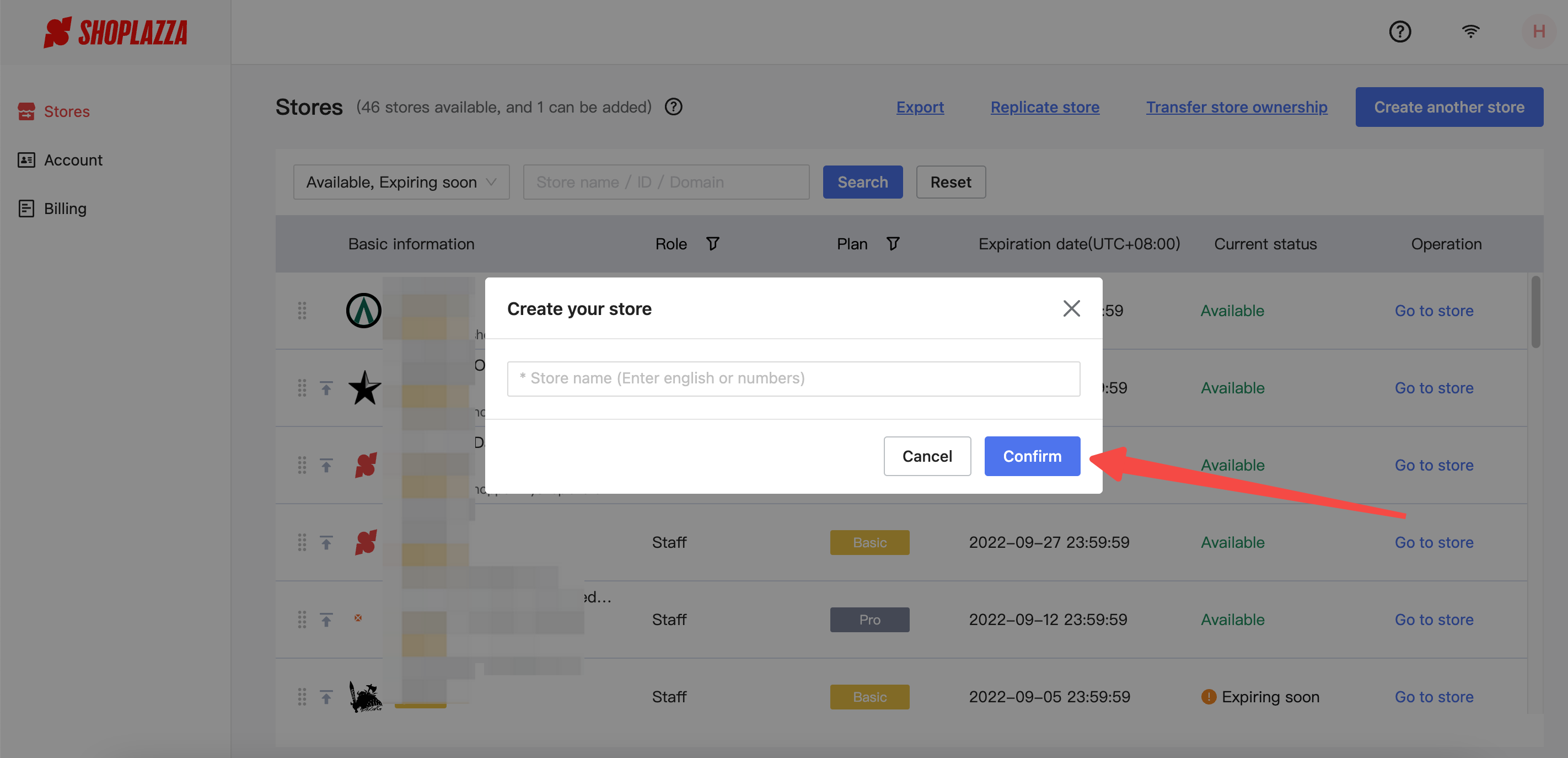 3. After adding a new store, check the new store in the store list.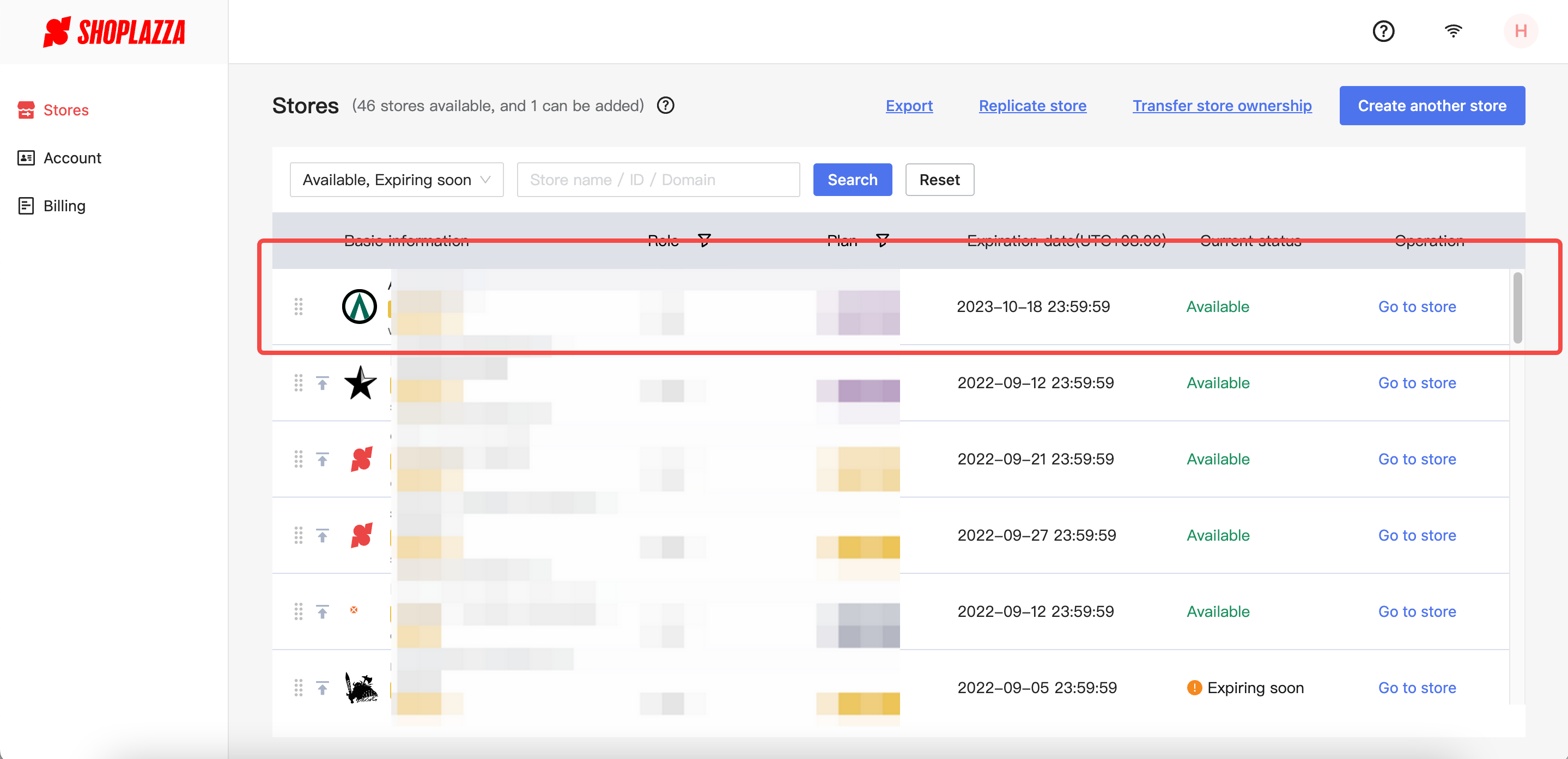 Note
* On the store management page, merchants can see the current number of stores, and the remaining number of new stores can be added.
*When the number of new stores reaches the upper limit, the button for adding new stores is grayed out, and no more stores can be added.