The Audience manager can help you manage and create new audience segments and sources. By using the audience manager, you can set up, manage, and monitor your audience sources, such as the global site tag, or a YouTube channel.
Steps
1. From your Shoplazza Admin > head over to Marketing > Google. Switch over to the Function tab and click on Audience management.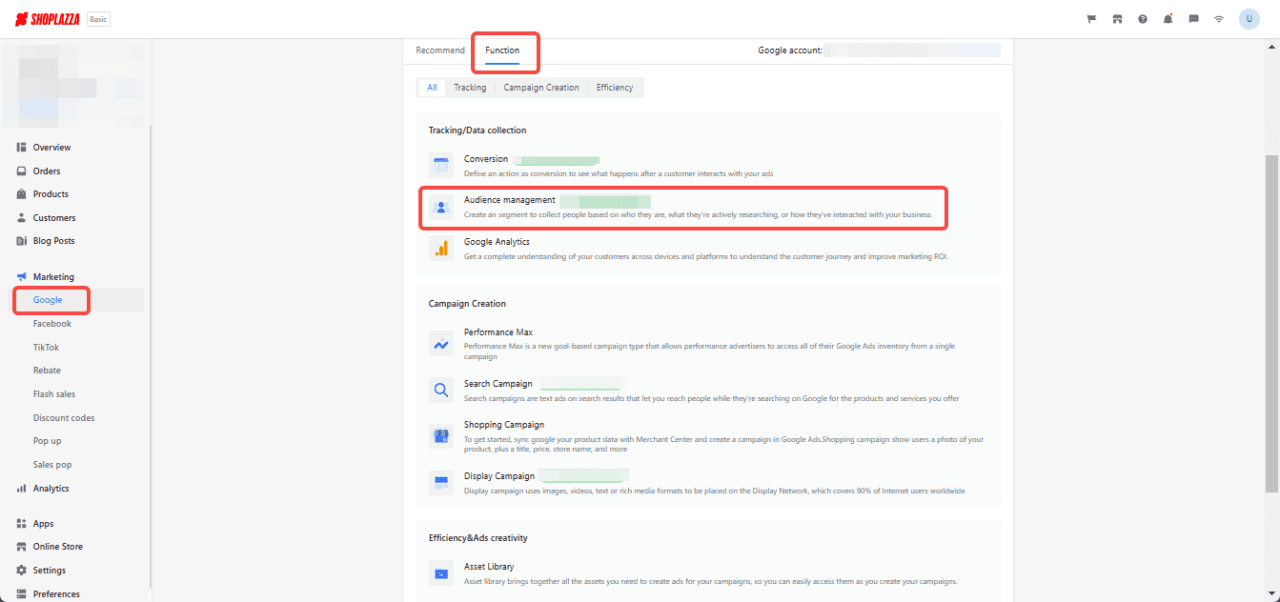 2. Hover your mouse on New Audience. You have the option to add audience by Creating in Ads or Importing from GA.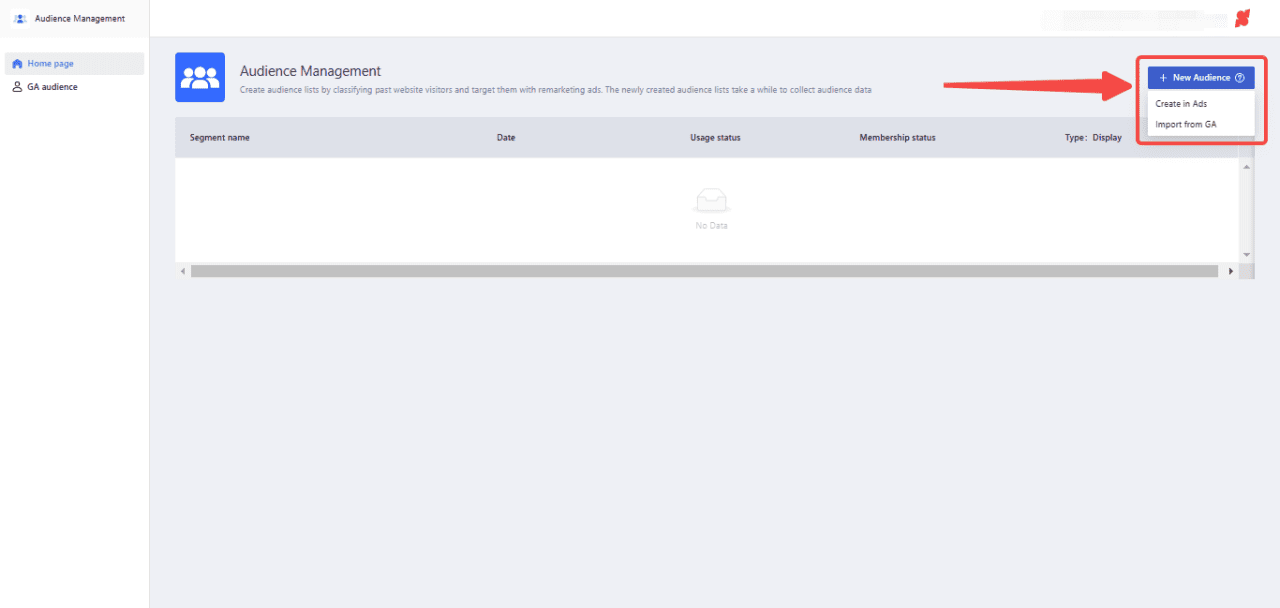 3. After clicking Create in Ads, add a name of your segment, select the type of audience from dropdown that you want to use for Segment members and Visited page.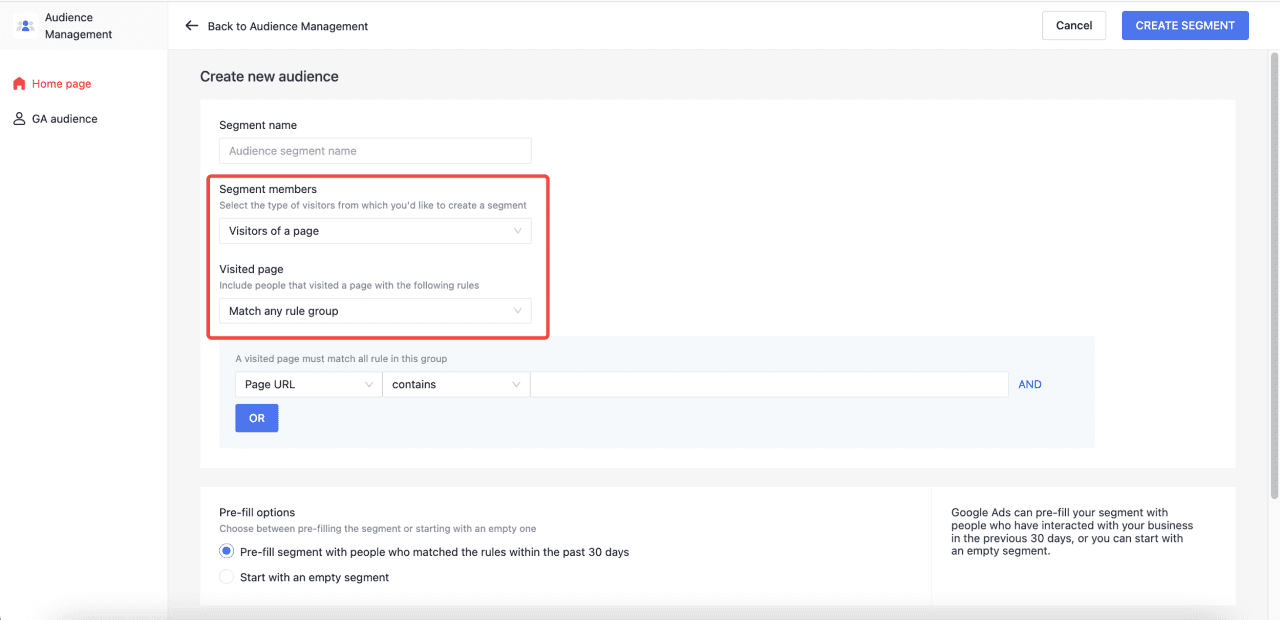 4. Choose pre-fill options and membership duration, click create segment when you're done editing.
Tips
Google Ads can pre-fill your segment with people who have interacted with your business in the previous 30 days, or you can start with an empty segment.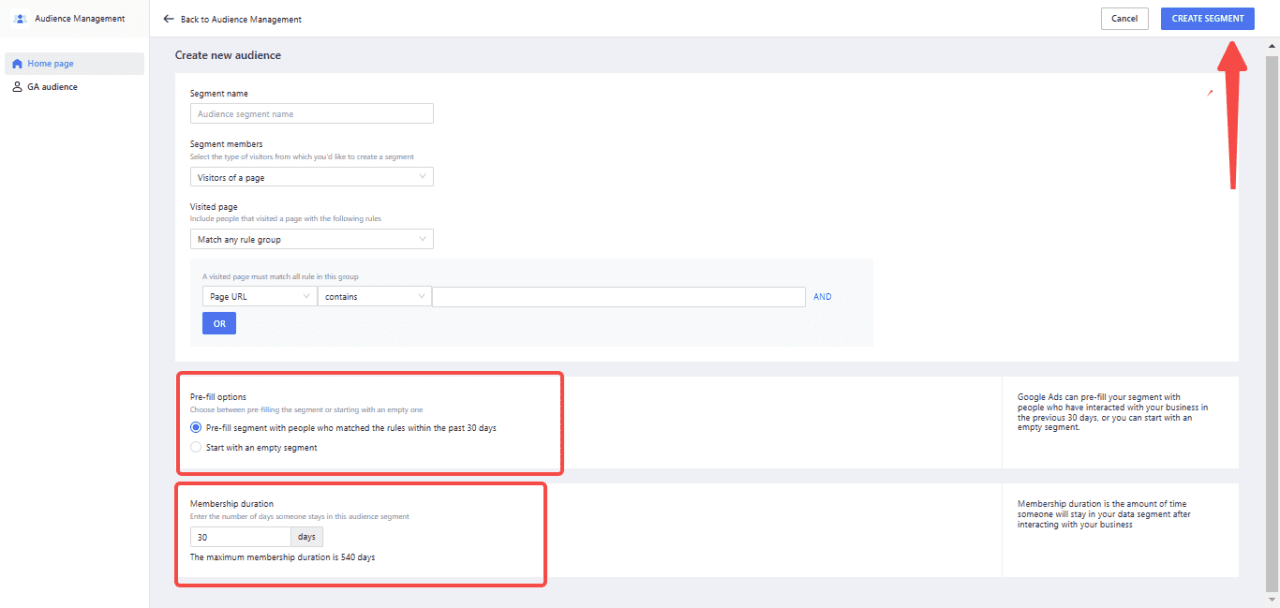 5. Once the audience segment is created, now you can view it under the homepage of audience managment.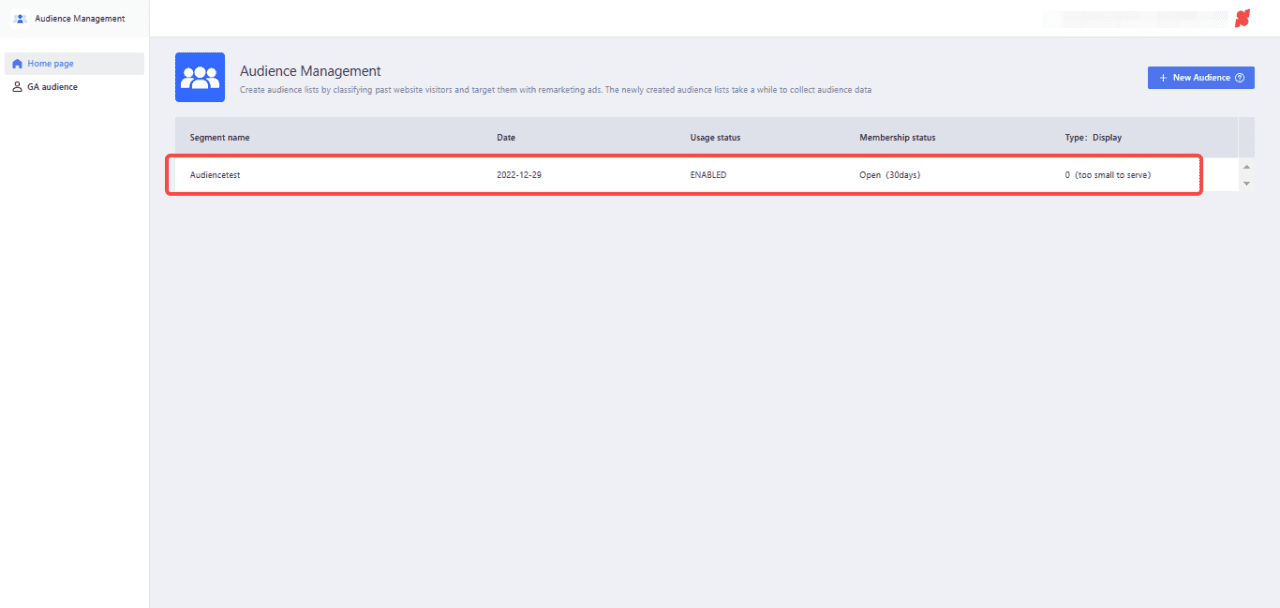 6. Segment audience list can now be used to Create google display ad (standard display campaign).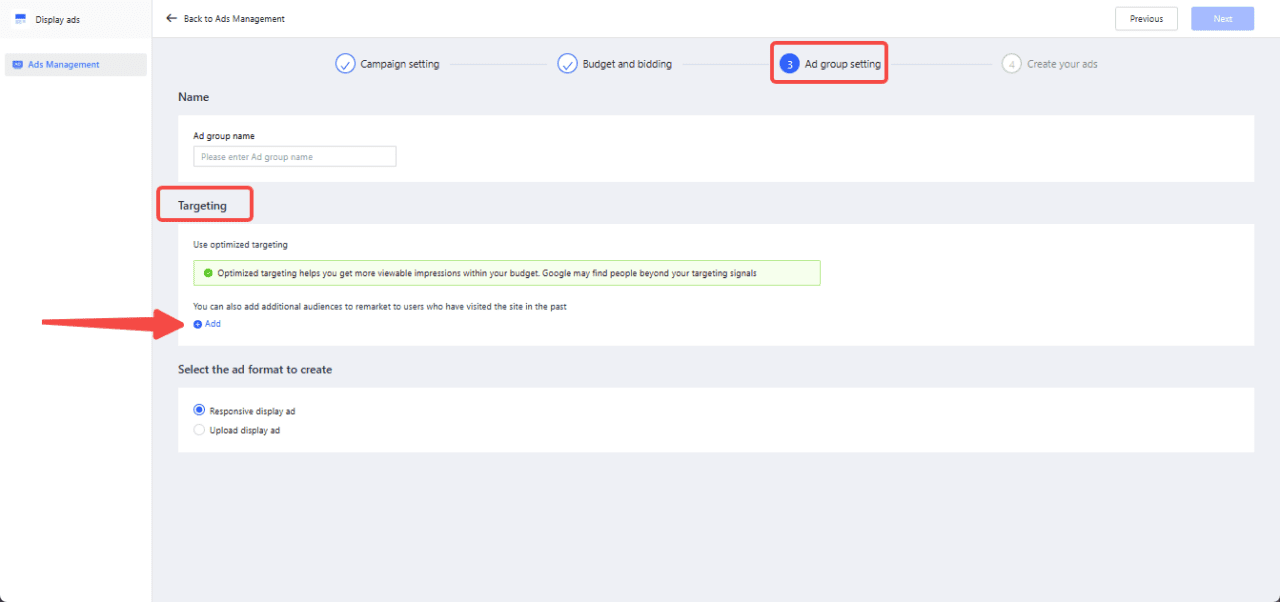 7. Click on New audience and then confirm when you have selected.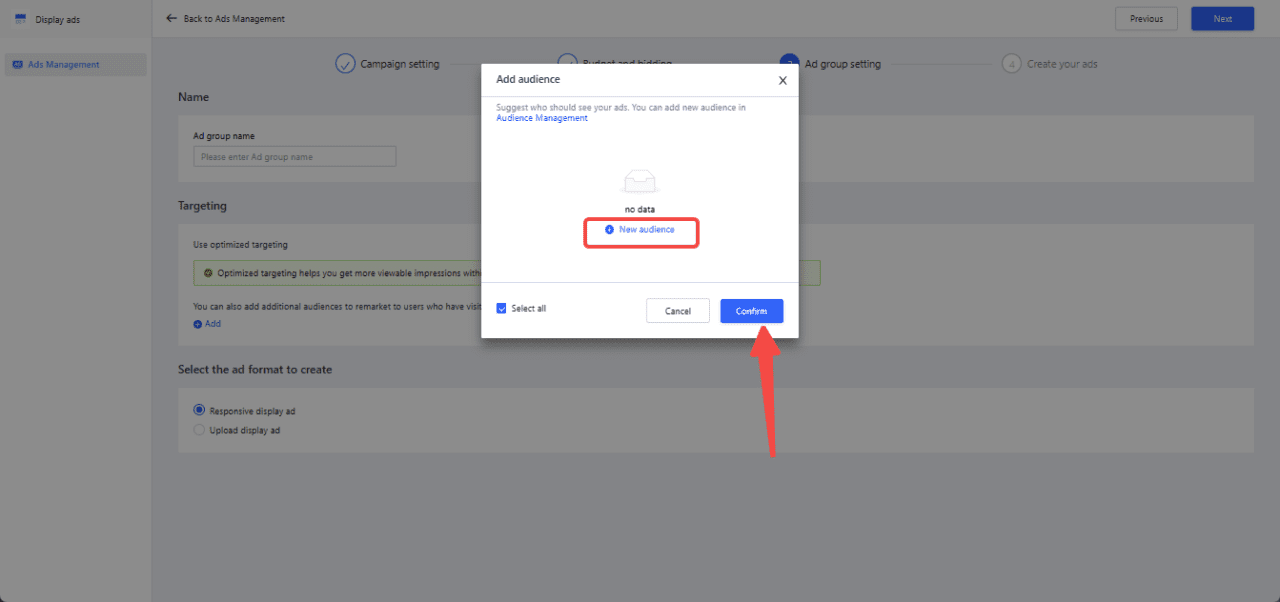 By using audience manager, you can now easily select, upload or create the videos and images to your google display Ads.
Related Topics