Google display campaigns are based on images, videos, and other visual media formats on the Google display network, which helps you reach people as they browse millions of websites, apps, and Google-owned properties (YouTube and Gmail). This allows you to expand your reach beyond just Google search.
Before you can get started on setting up your google display ad, you will first need to create an account. If you don't have an existing ad account click on Create new.
Steps
1. From your Shoplazza admin > Marketing > Google > switch to Functions tab and click Display campaign.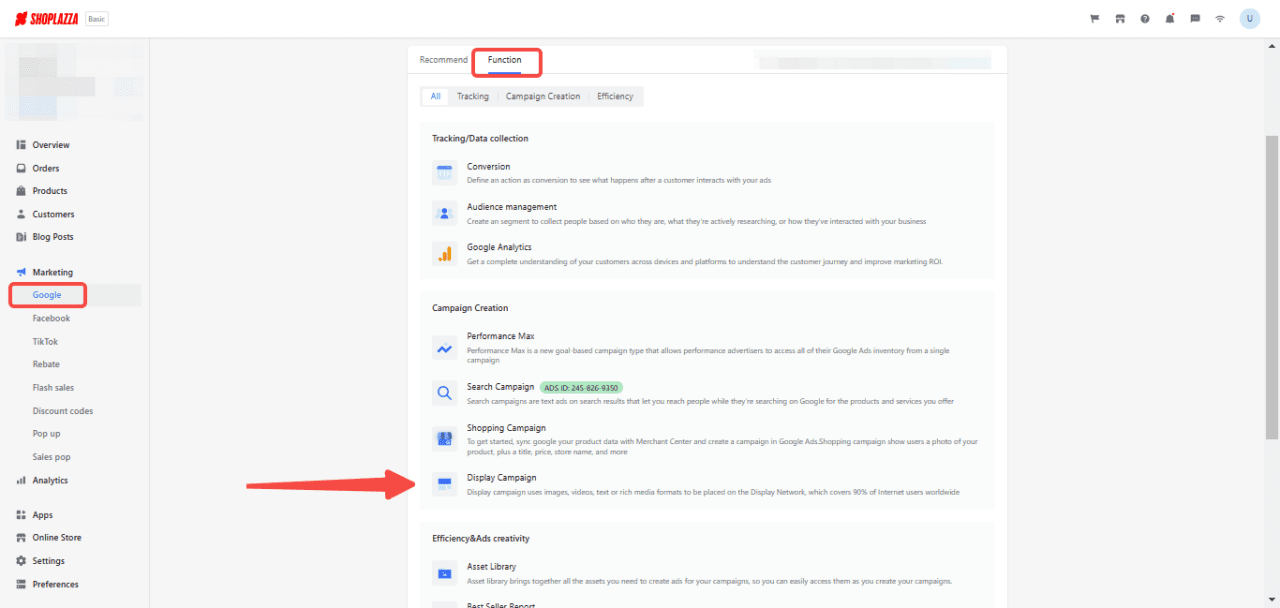 2. Here you will link your Google Ads account.
Note
Once the account is activated, head back to the same page and you can link your account through drop-down options.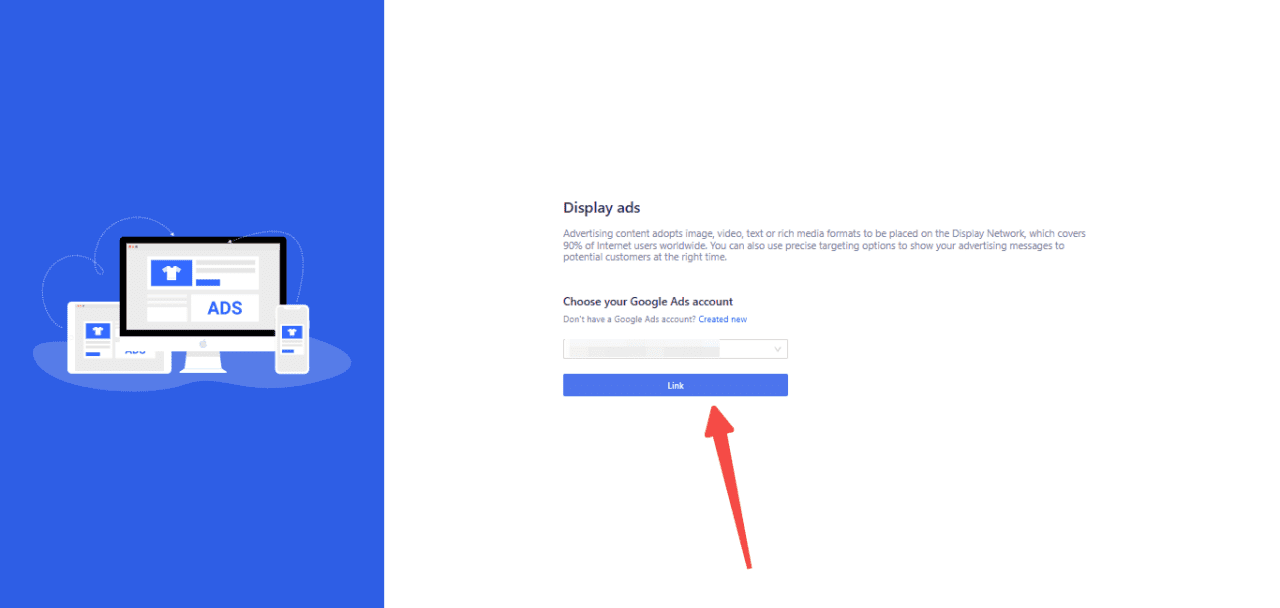 3. After linking the Ads account, you will be redirected to the Ads Management page and click New Campaign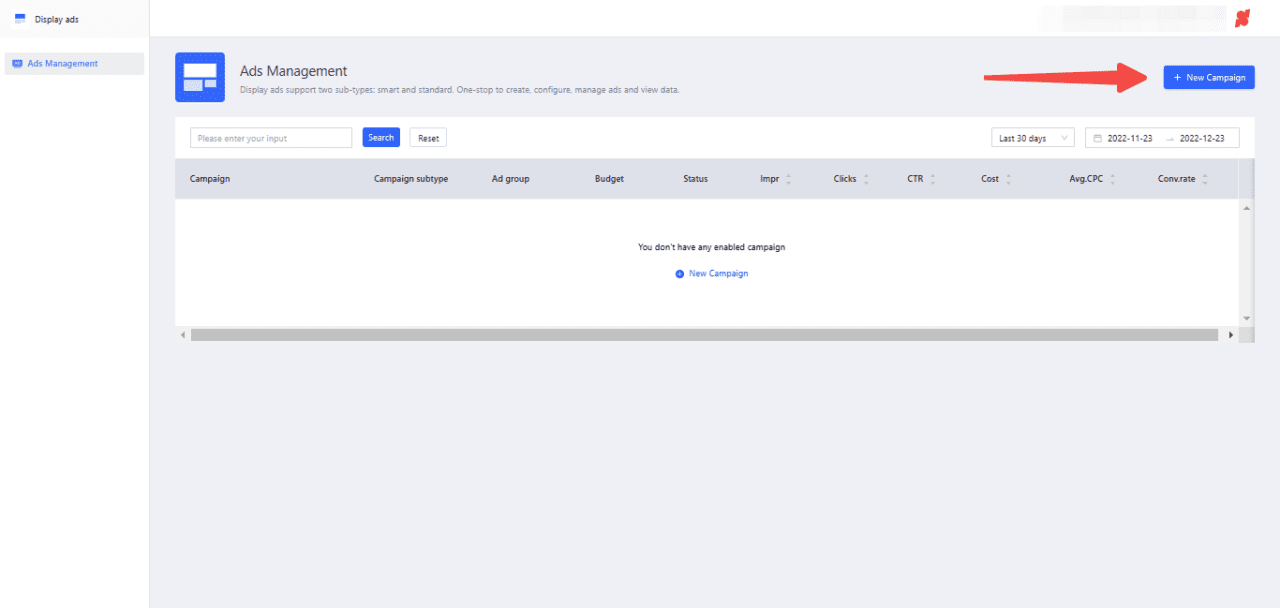 4. Here you have two options to choose from your campaign subtypes.
Smart display campaigns

offer a simple, intelligent solution to manage the complex variables of display advertising.

Standard display campaign

gives you the option to pick your settings and targeting, and have some automation.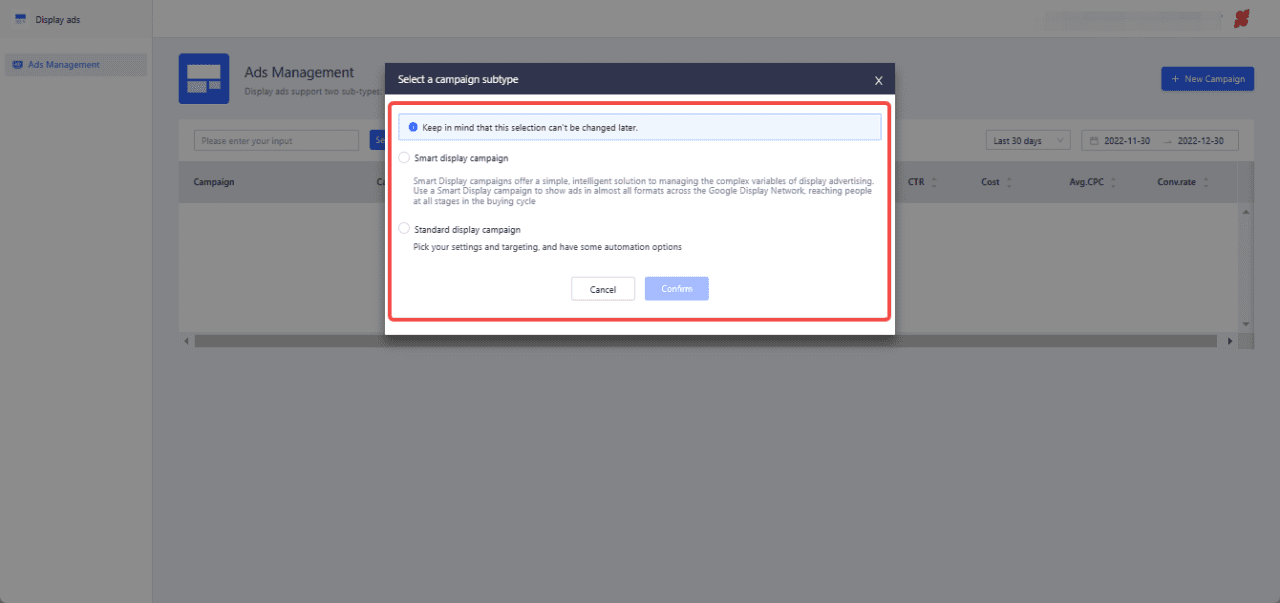 5. If you choose Smart display campaign, your campaign settings allow you to choose the locations and languages where you want your ads to appear. Click Next after editing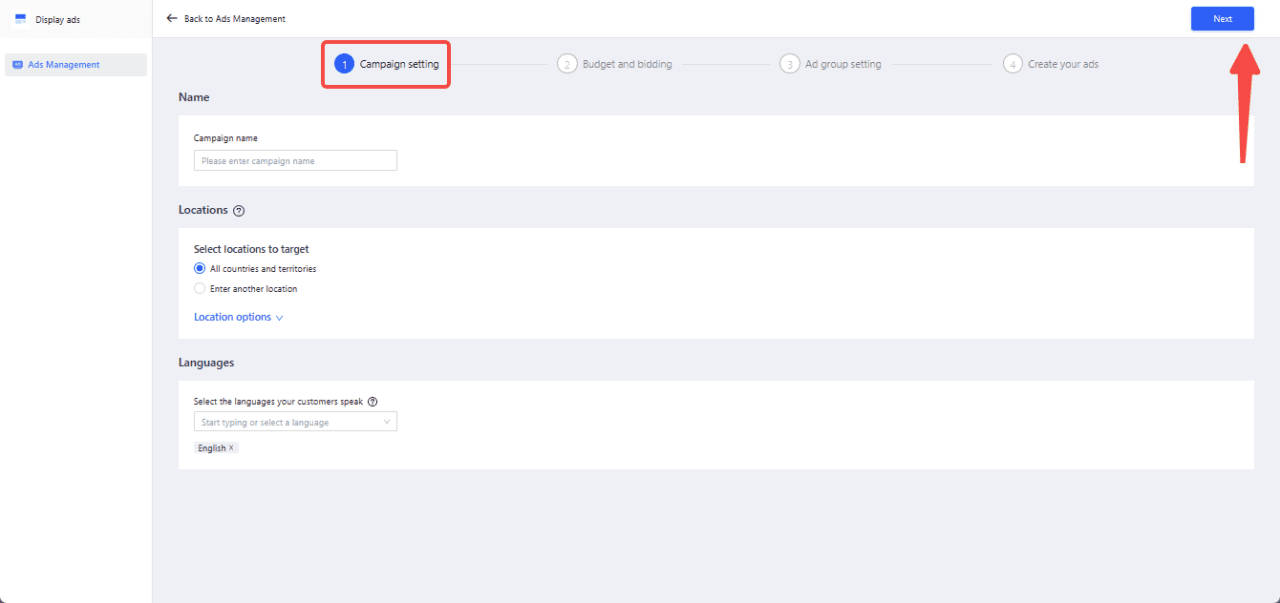 6. Here you will add a budget and bidding for your campaign.
Your budget influences how often your ads show and how prominently they're featured. Your bidding strategy determines the way your budget is spent.
Bidding
Display campaigns will automatically suggest a bidding strategy for you based on your campaign goal. Choose conversions from the drop-down option and set the target CPA (cost per action).

Target CPA:

This is the average amount you'd like to pay for a conversion. The target CPA you set may influence the number of conversions you get.
Budget
Enter your daily budget. This amount is the average you want to spend each day.

The most you'll pay per month is your daily budget times 30.4 (the average number of days in a month). Some days you might spend more or less than your daily budget.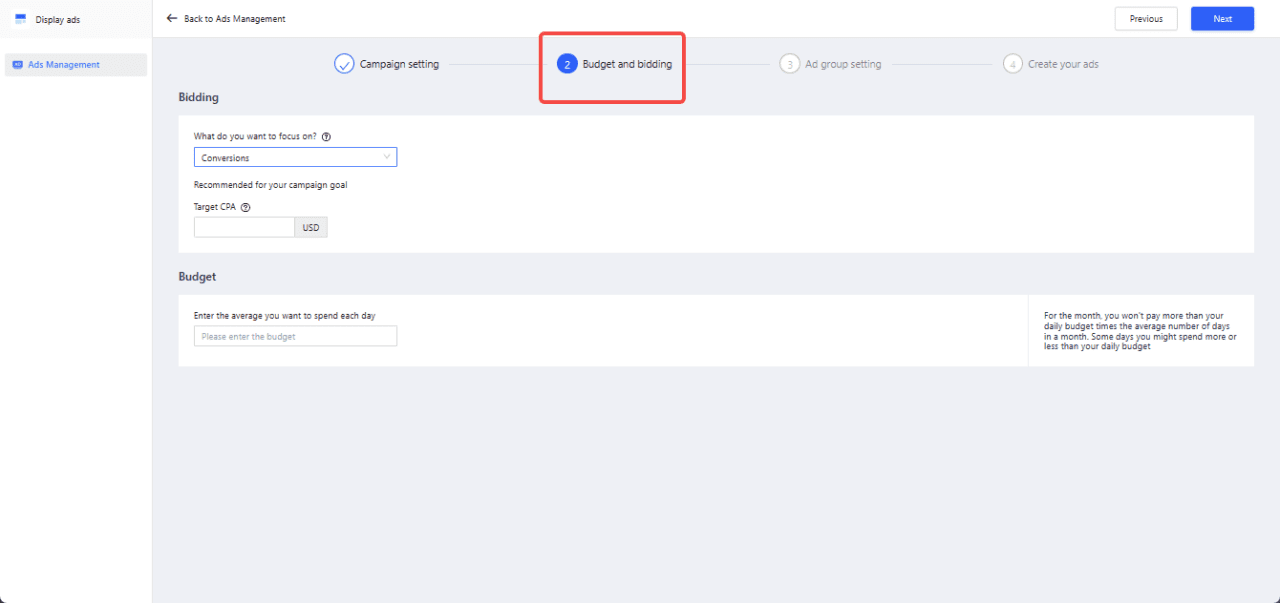 7. When setting up the Ad group, you add the name of the Ad group and then select the format, where you have two options to choose from:
Responsive display Ad:

With responsive display ads, you can upload your assets (images, headlines, logos, videos, and descriptions), and Google will automatically generate ad combinations for websites, apps, YouTube, and Gmail

Upload display Ad:

If you want to have more control over the creatives for your display campaigns, you can choose to upload display Ad. You need to prepare an image of the appropriate size and format.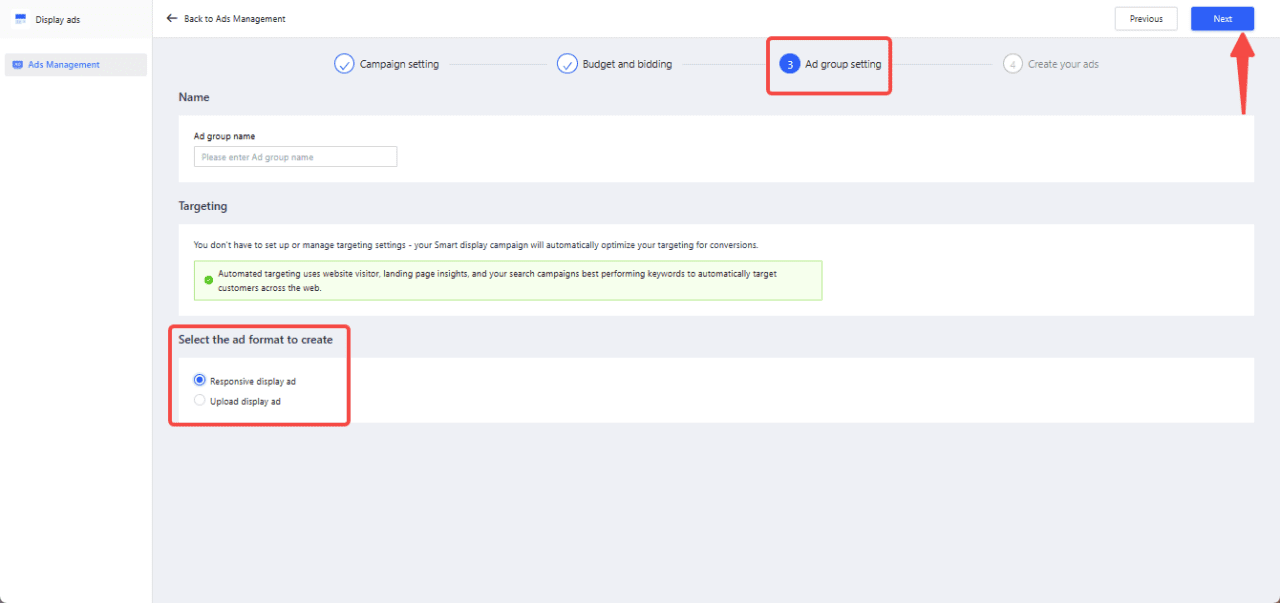 8. Selected Responsive display ad/Upload display ad in Ad format
If you have selected

Responsive display ad

in Ad format, you will add the final URL of the landing page, add images and logos through

Asset Library

or upload them from your desktop.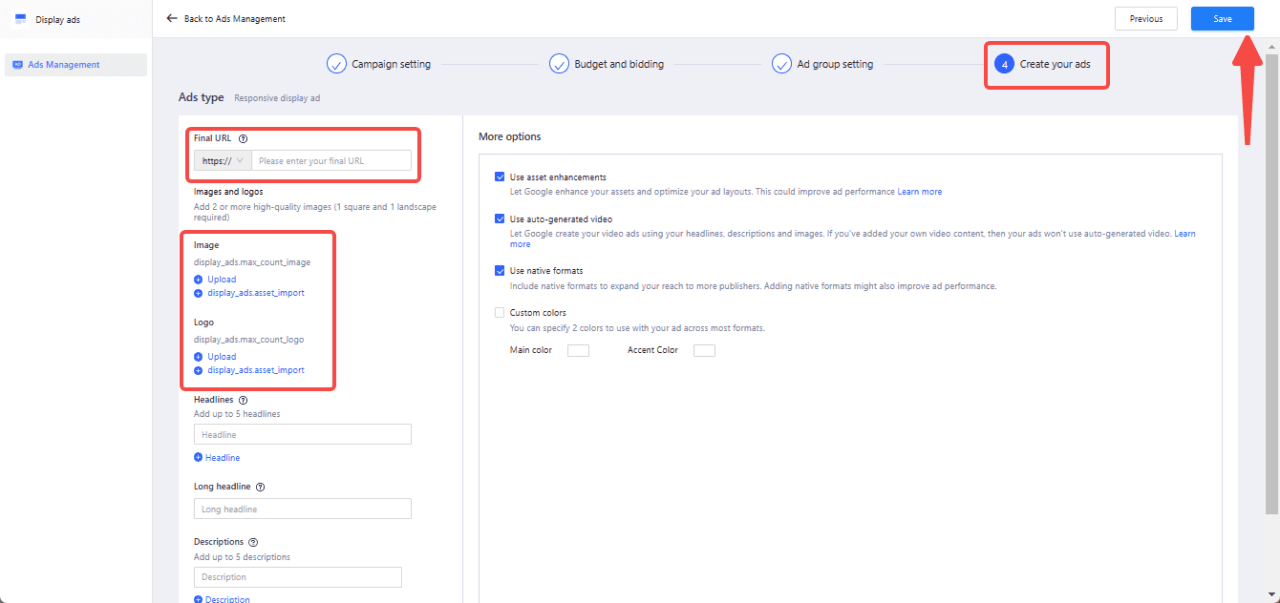 If you have selected

Upload display ad

in Ad format, you will add the final URL link of the ad landing page and Upload the material according to the requirements. Click

Save

when you're done uploading.
Note
When uploading material a maximum of 5 images and 5 advertisements are supported.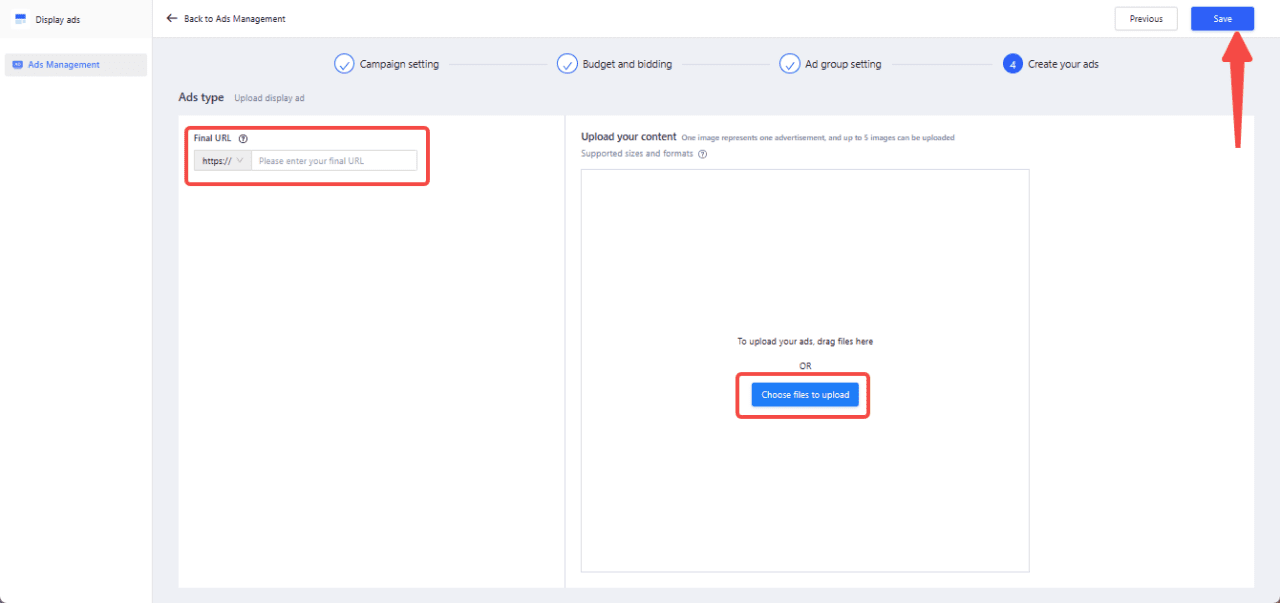 9. Once the Ad is successfully created, now you can see the corresponding ad and view key metrics on the homepage of Ads Management.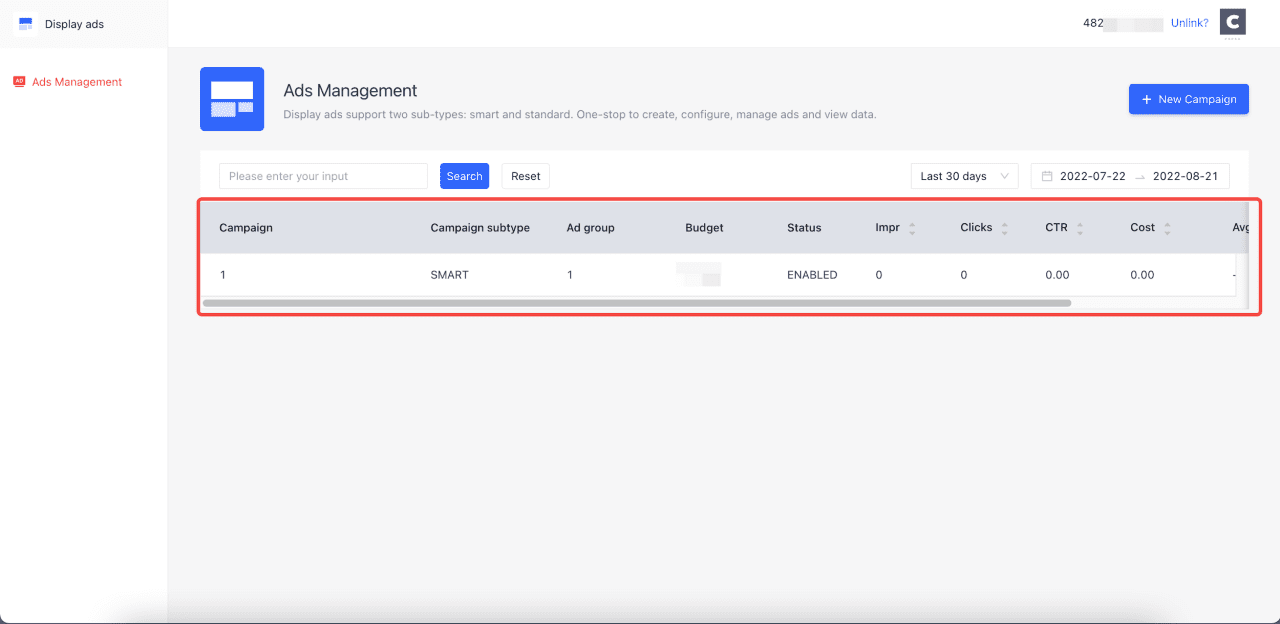 Note
Ads management list only shows the ad created by Shoplazza admin, and the ads data in the original google account will not be migrated here.

Google campaigns can't be deleted but the status of the campaign can be changed to Paused.