Merchants can manually send order invoices to customers. When merchants initiate the after-sales service for refunding to consumers, merchants can choose to send the order invoice after updating the refund amount and the refund certificate (Credit note) generated for each refund to consumers.
Method 1
1. Enter the order details that need to send the order invoice to the customer.
2. Click invoice/Credit note and you can preview/download/send invoice.
3. Click the envelope button to send invoice.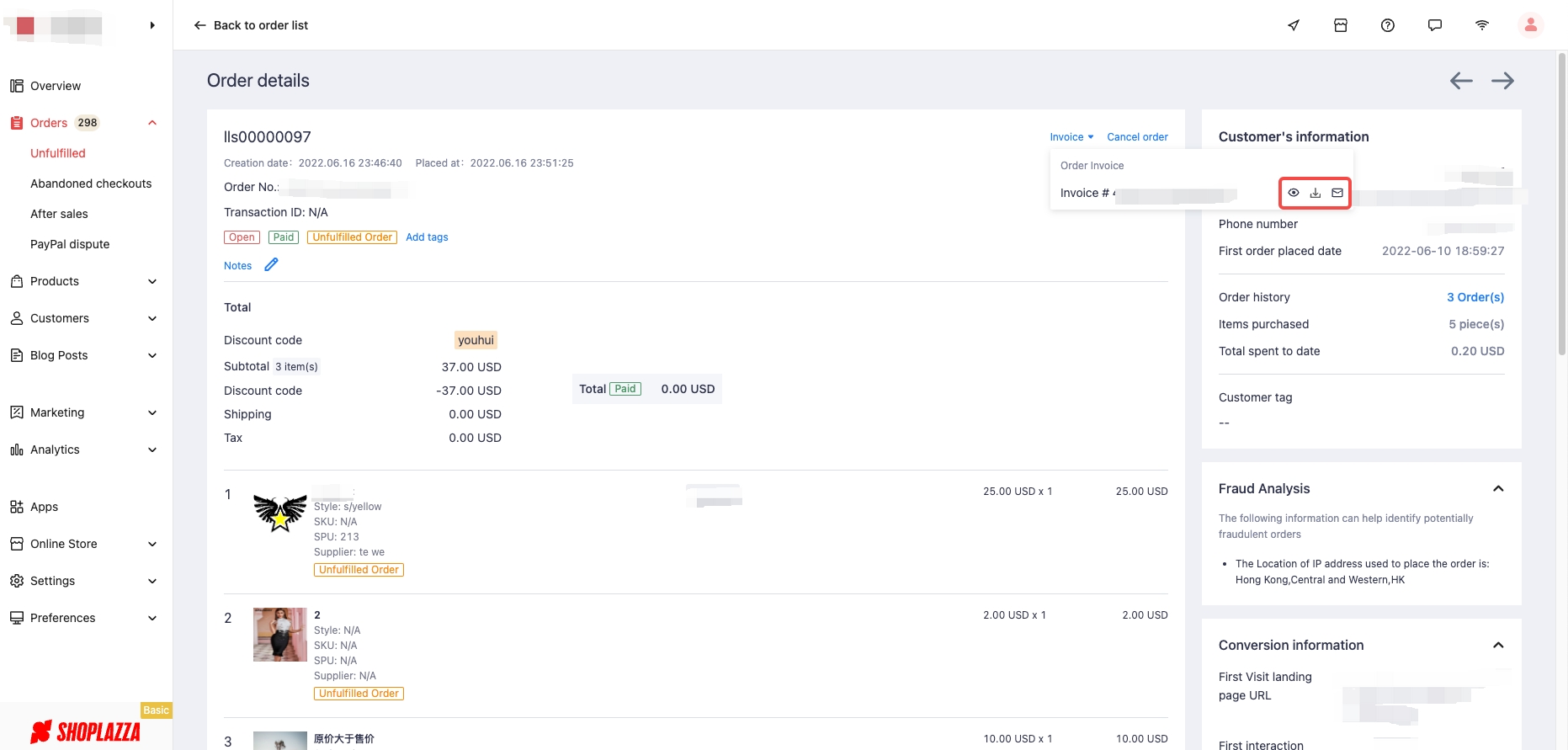 Method 2
1. Select the order that needs to send the order invoice in the order list.
2. Click Send INVOICE to proceed.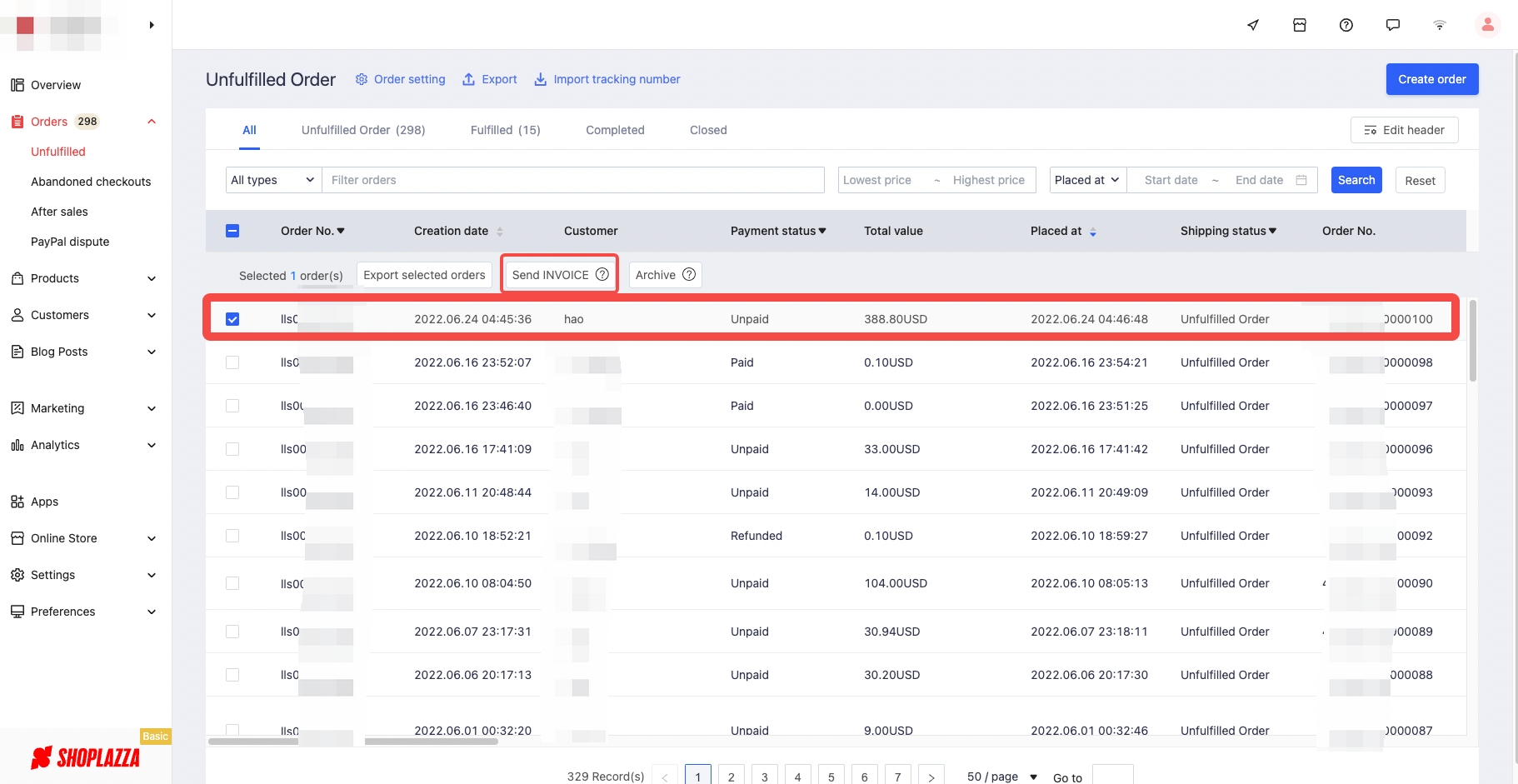 Sending refund certificate
After refunding, merchants can select the notification/document to be sent to consumers.
Note
1、Invoice cannot be sent for orders under payment pending.
2、Each order can send an invoice up to three times a day.