Head over to your Shoplazza Admin > Settings > Staff.
Here you will see your list of staff.  In the Action column, you have options to edit permissions, deleting, or sending an email to a staff member who has not yet accepted the invitation.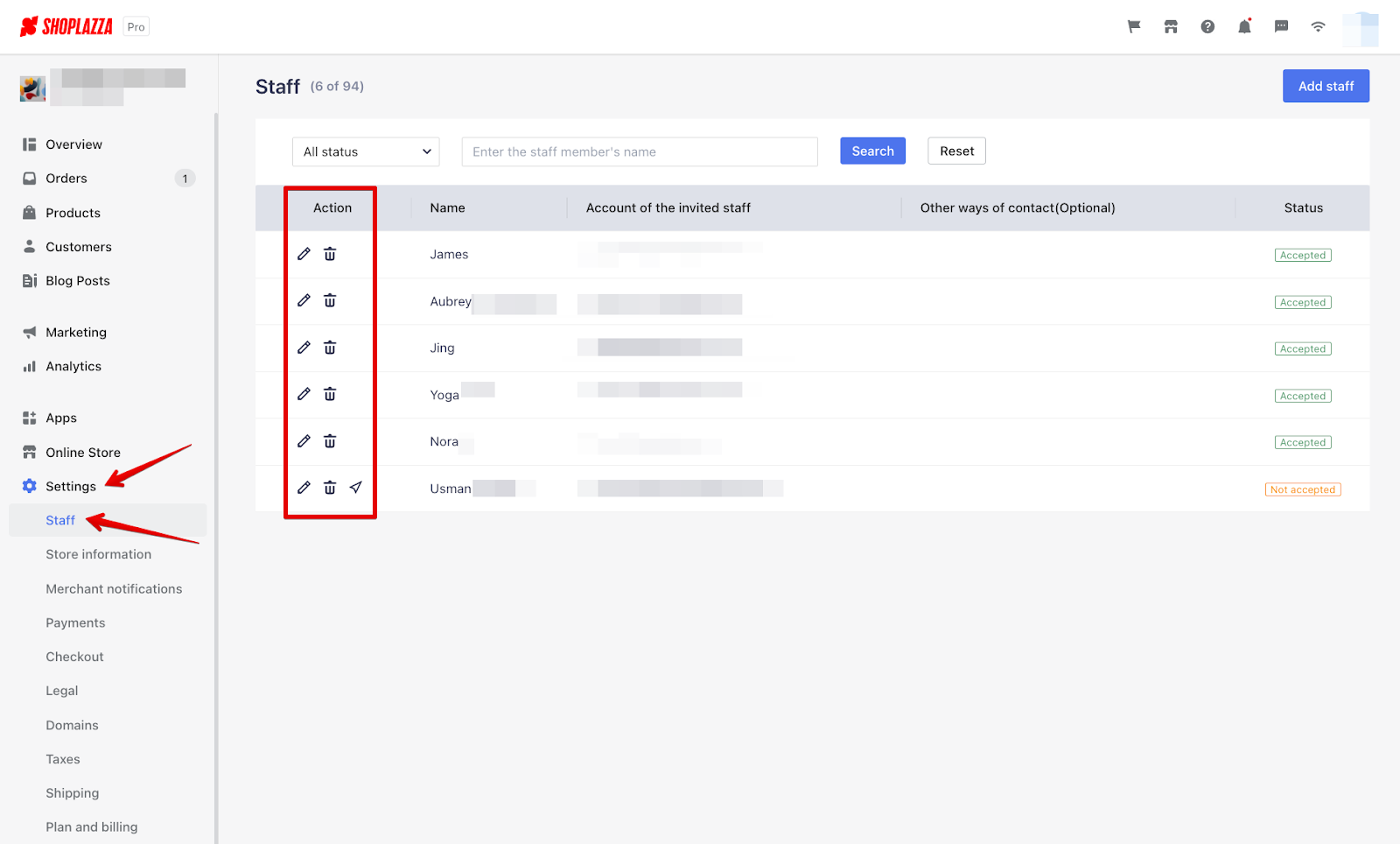 Updating permissions
After clicking on the edit icon, you are able to update the staff's permissions along with their name.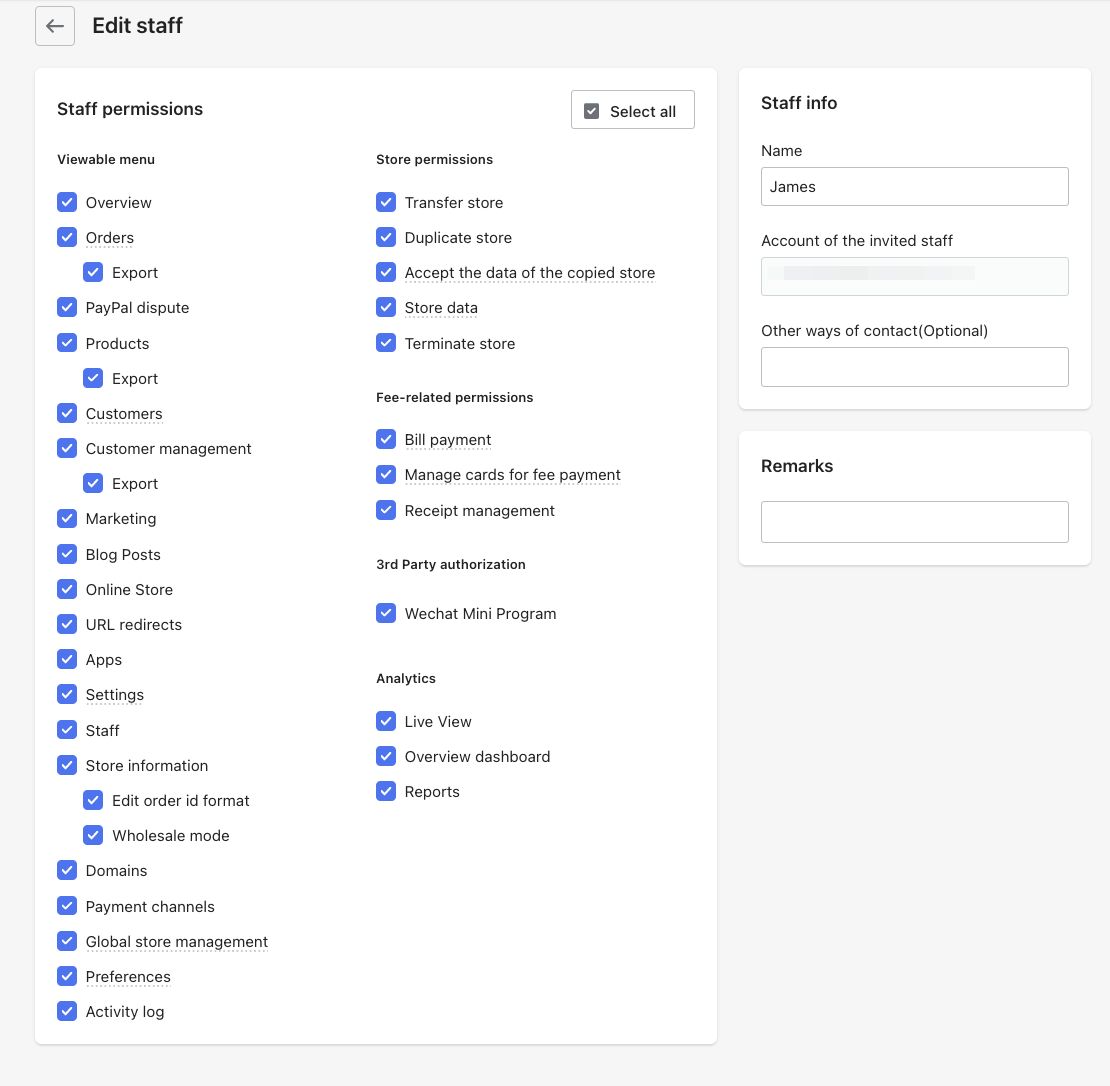 Note
Updating the email address for the staff is currently not available.
Deleting a staff member
To delete a staff member, simply click on the trash can icon.  Once deleted, restoring the staff is not possible.  You will need to send an invite to that user once again.
Sending an email to a staff member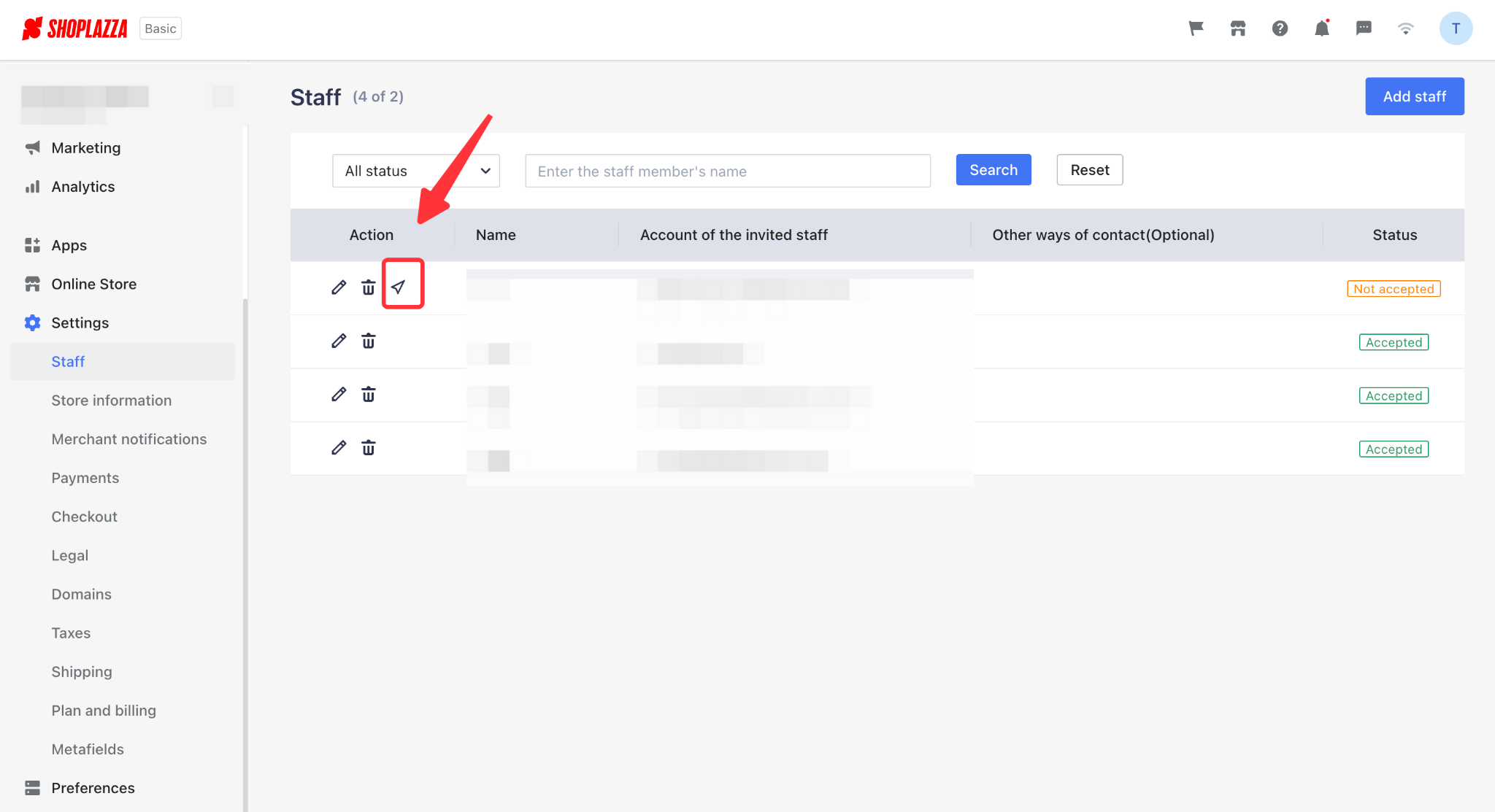 When a staff member has not yet accepted an invite to your store, you will be presented with an option to resend an invitation email.  Click on the icon shown to the left to resend.  You will see a notification that the email was successfully sent.