Managing your team through the Shoplazza admin brings a wealth of convenience and control to your online store operations. By effectively overseeing staff accounts, you can enhance productivity, improve security, and streamline business processes. This article will walk you through the basic steps of managinf your staff in Shoplazza admin.
Steps
1. Head over to your Shoplazza admin > Settings > Staff. You'll see a list of staff members. Under Action tab, you can modify permissions, delete, or email unconfirmed staff.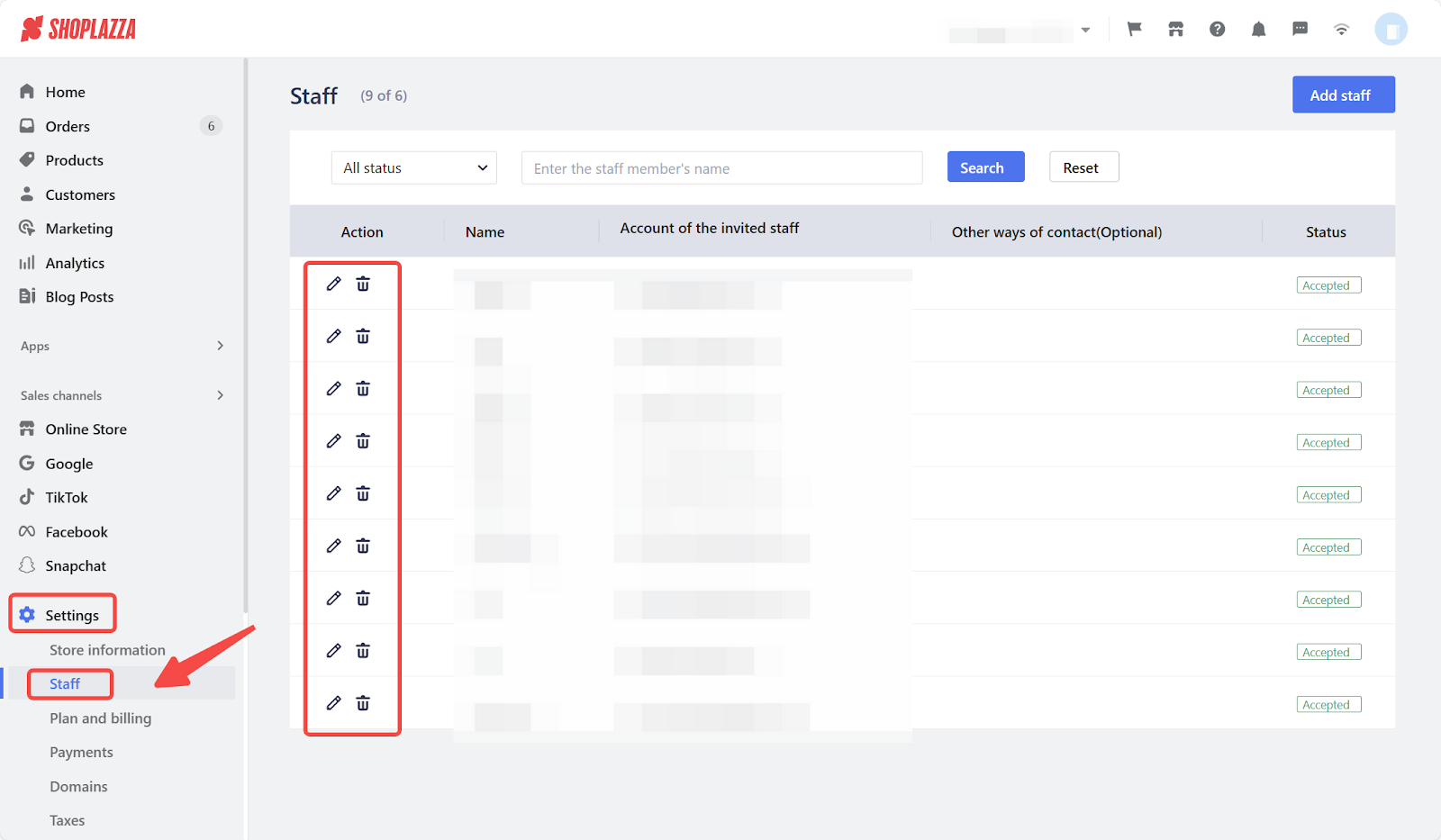 2. Click the pen icon to edit or update staff names and permissions.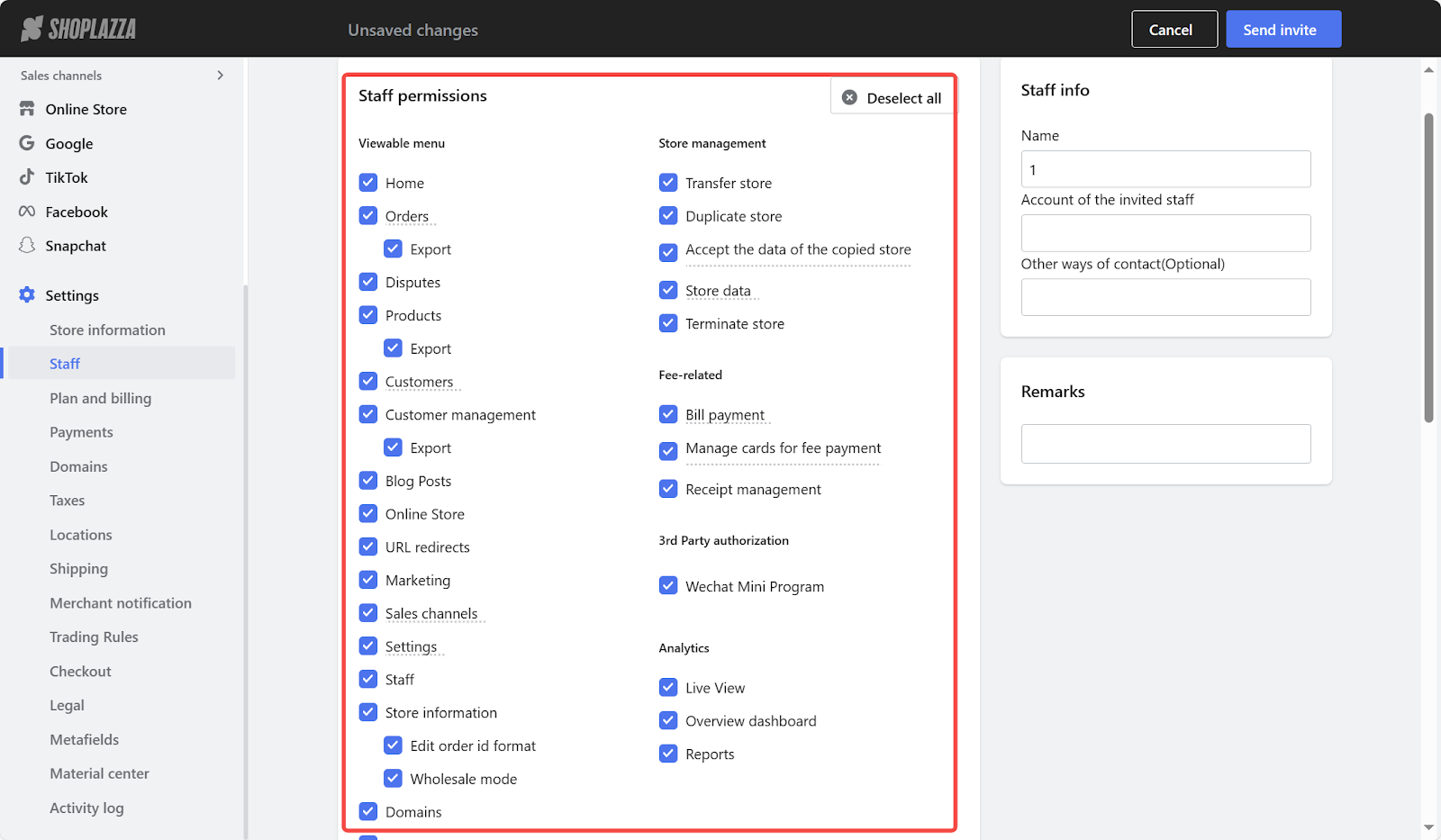 Note
Staff email address updates are currently unavailable.
3. To delete a staff member, click the trash can icon. Once deleted, they can't be restored. To re-add them, you'll need to send a new invite.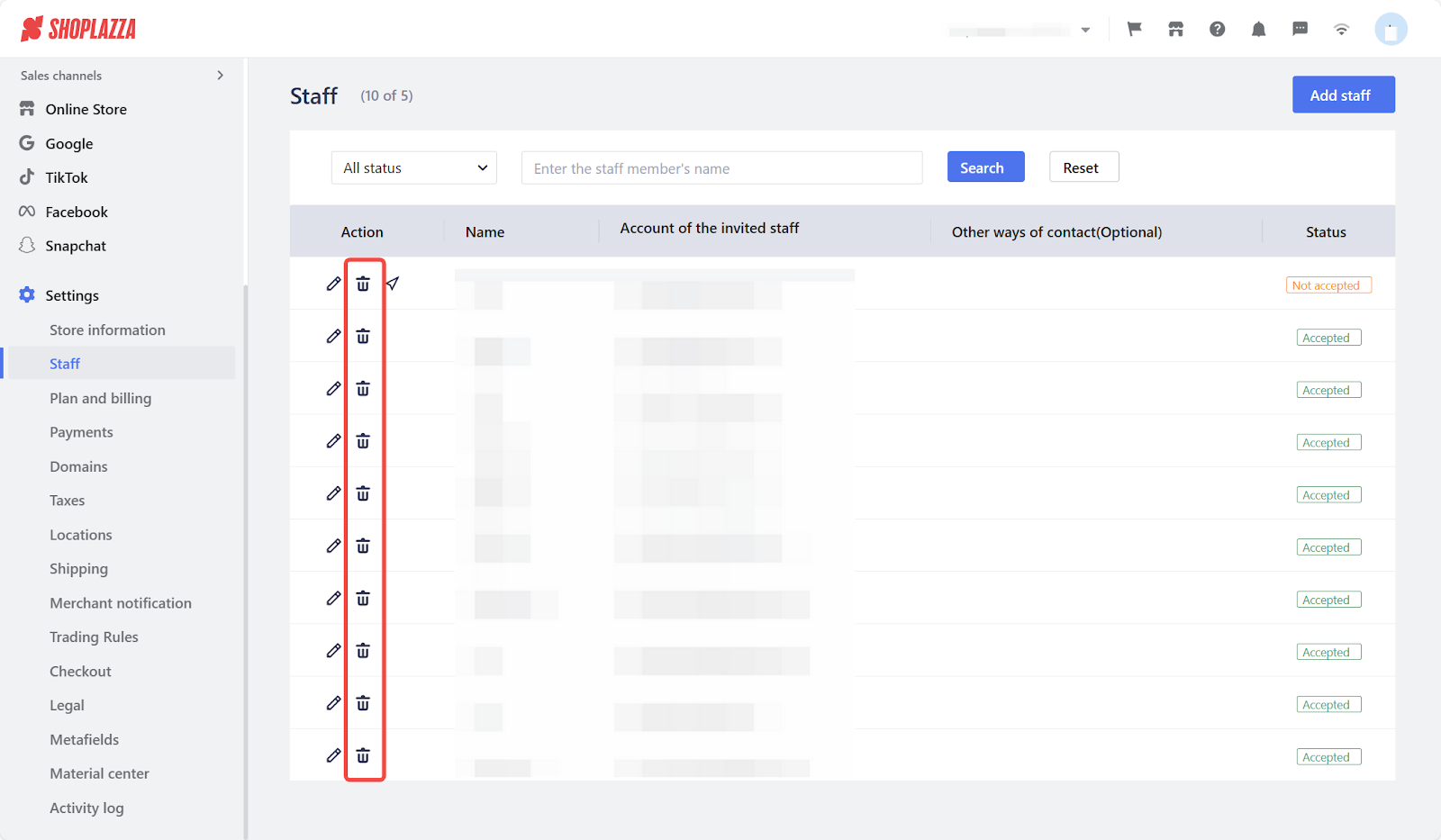 4. If a staff member hasn't accepted your store invite, you can resend it. Just click the icon on the right, and a confirmation will show that the email was successfully sent.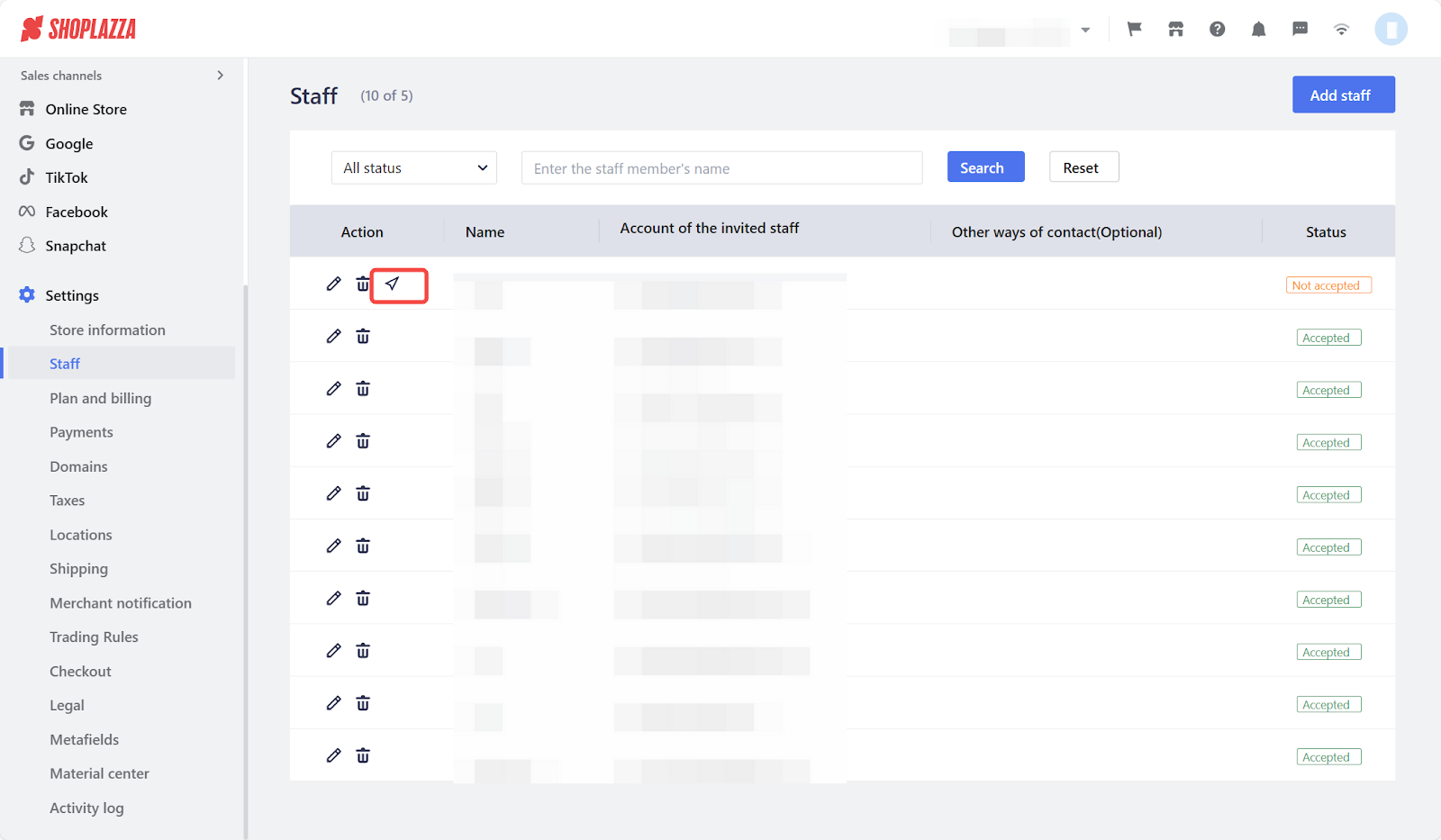 By following the above steps, you can easily manage your staff in your Shoplazza admin. This will enable you to efficiently coordinate tasks, streamline operations, and foster a productive work environment. By doing so, you can maximize profitability while ensuring a seamless customer experience.