1. Start here: Account management > Manage store > Replicate store.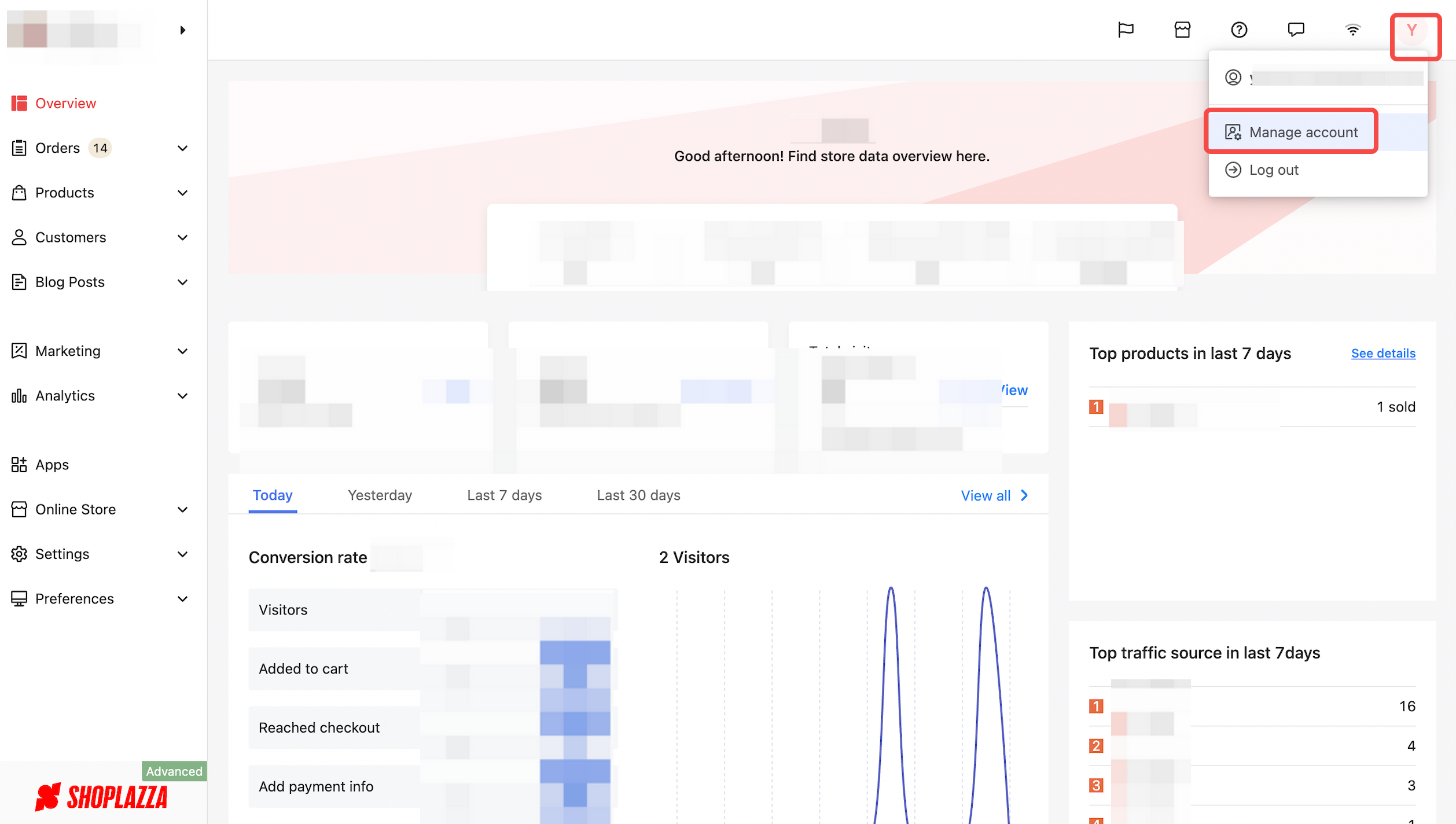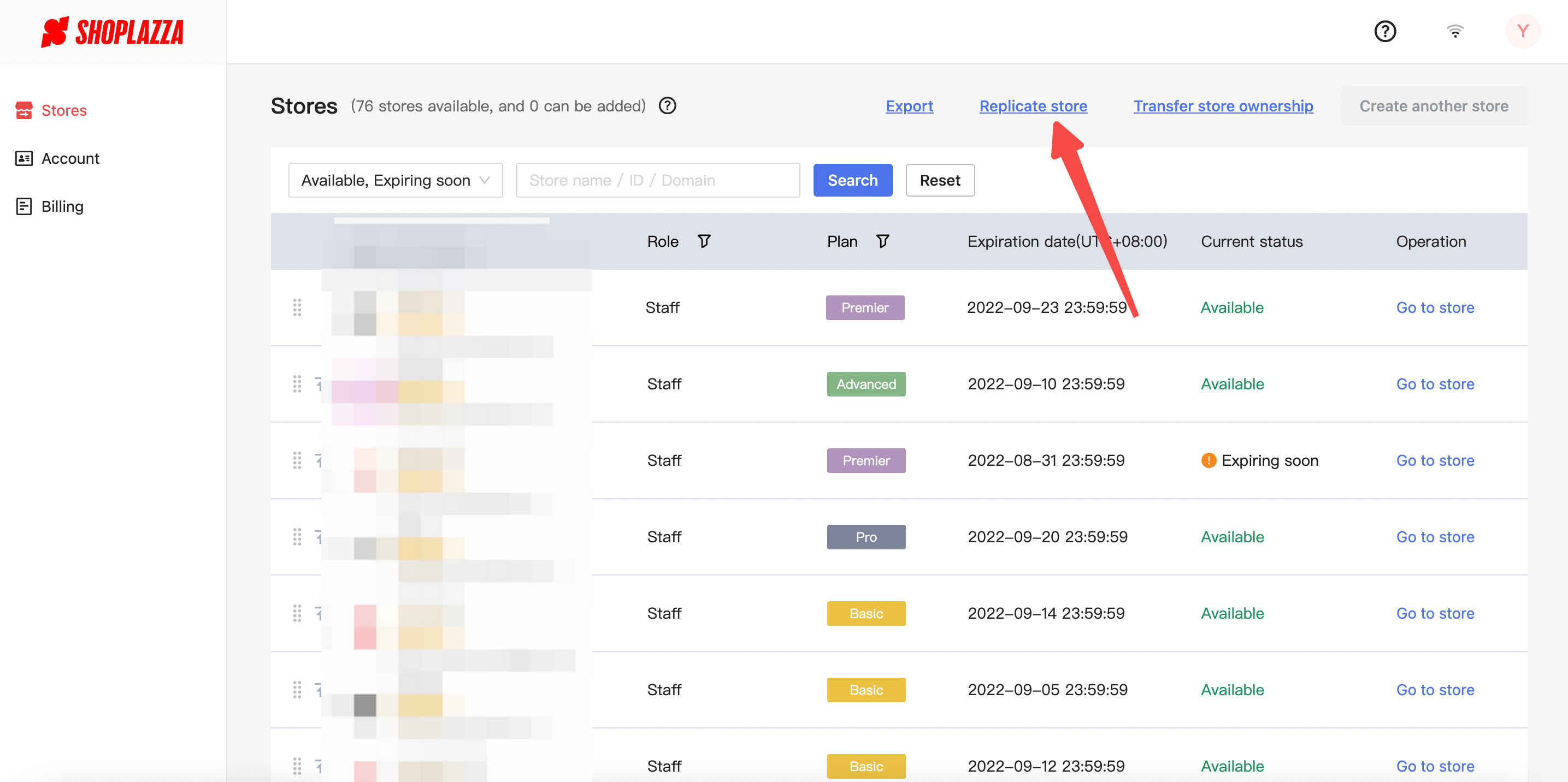 2. Click Replicate Store to enter the settings.
3. Choose replicate store:
Replicated store settings synced to a new store.

Replicate store settings synced to an existing store.
4. Choose your store to be replicated and store receiving the info. You can choose multiple receiving stores at once.
5. Set up replication options: The setting range includes Product information, Store customization, Store settings, Admin settings, Marketing, Customer information, and Blogs, etc.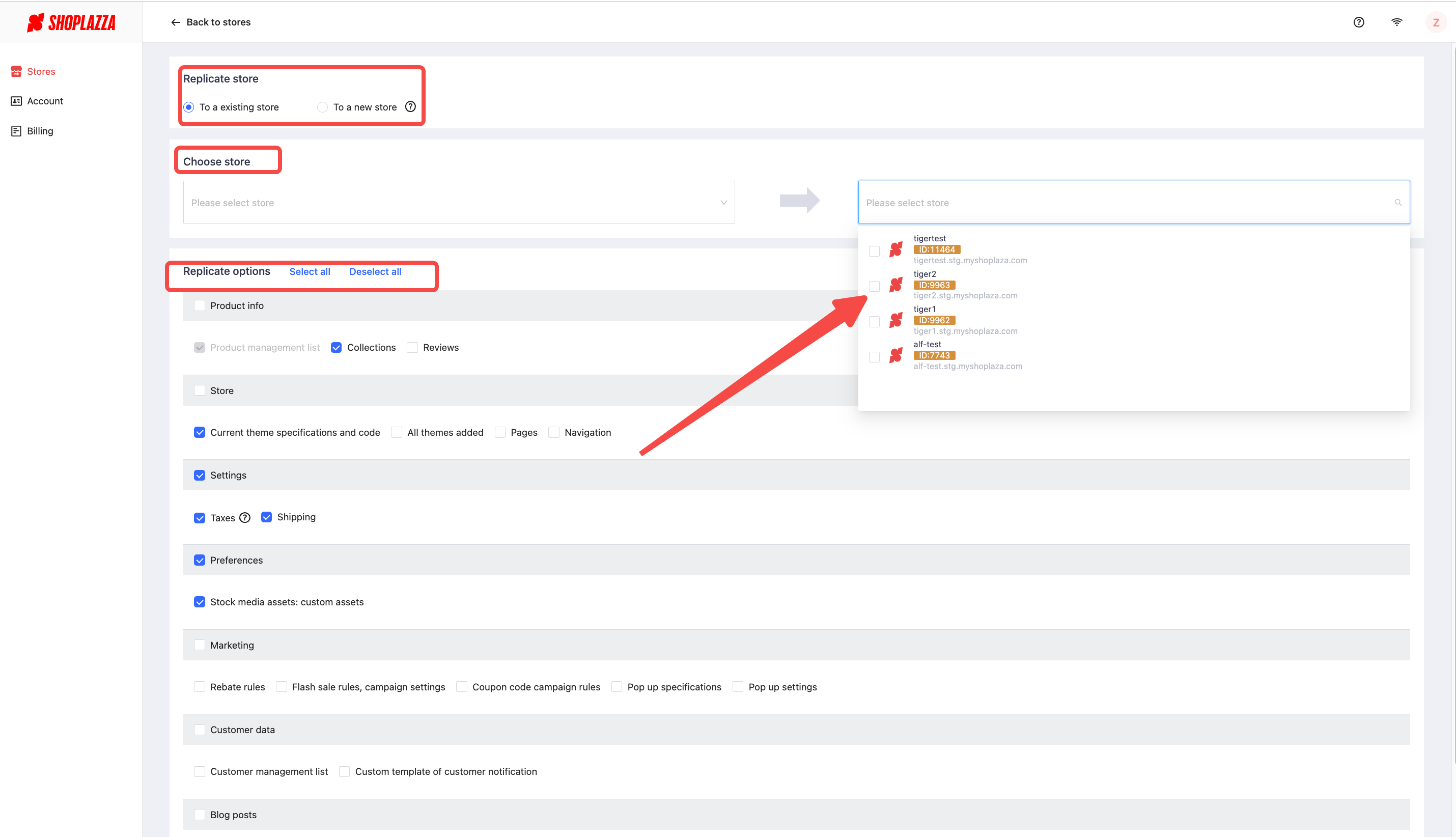 6. Click Save, and the replicating progress and details will be displayed.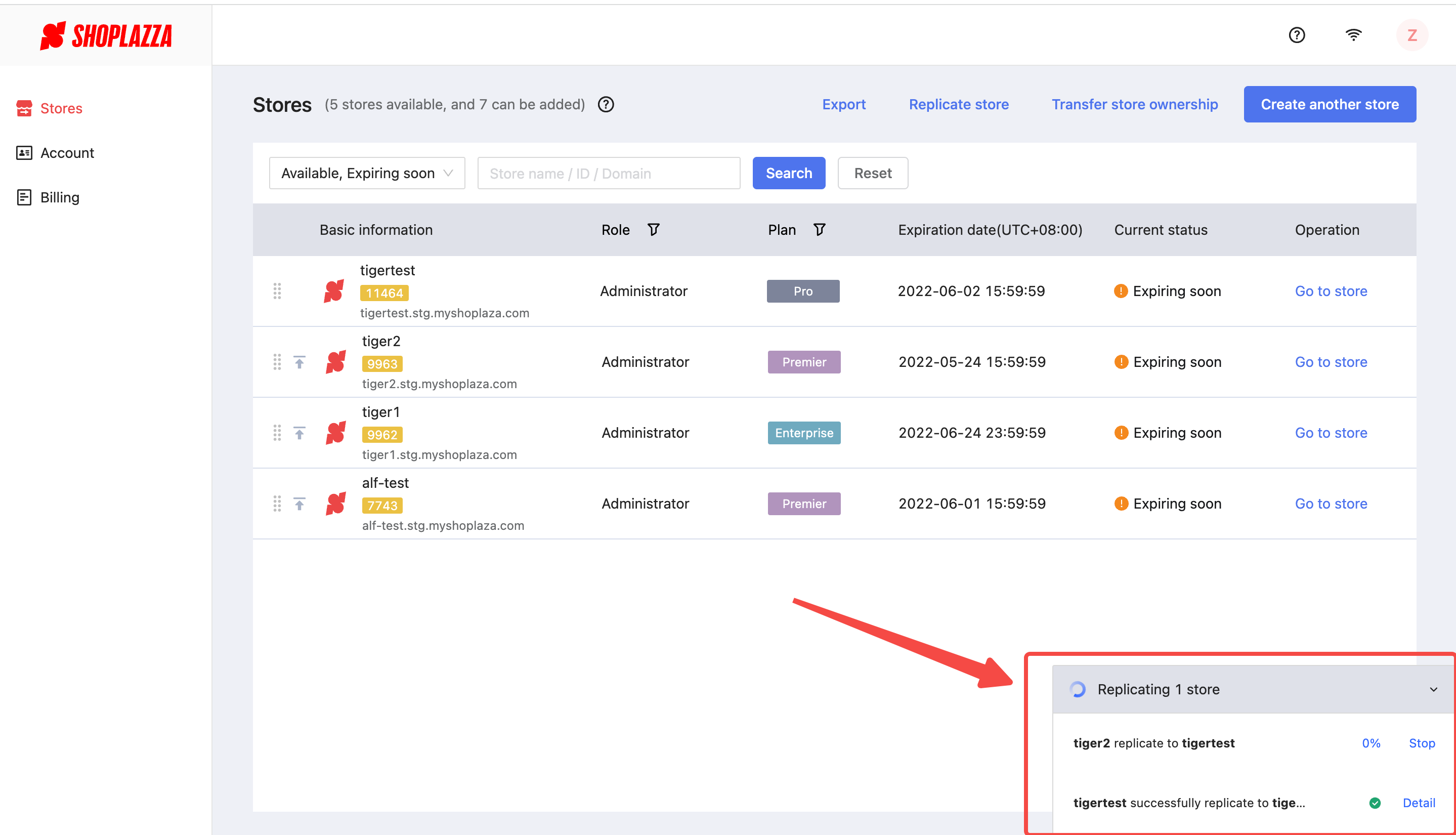 7. After the replication is completed, click Detail to view the success and failure data.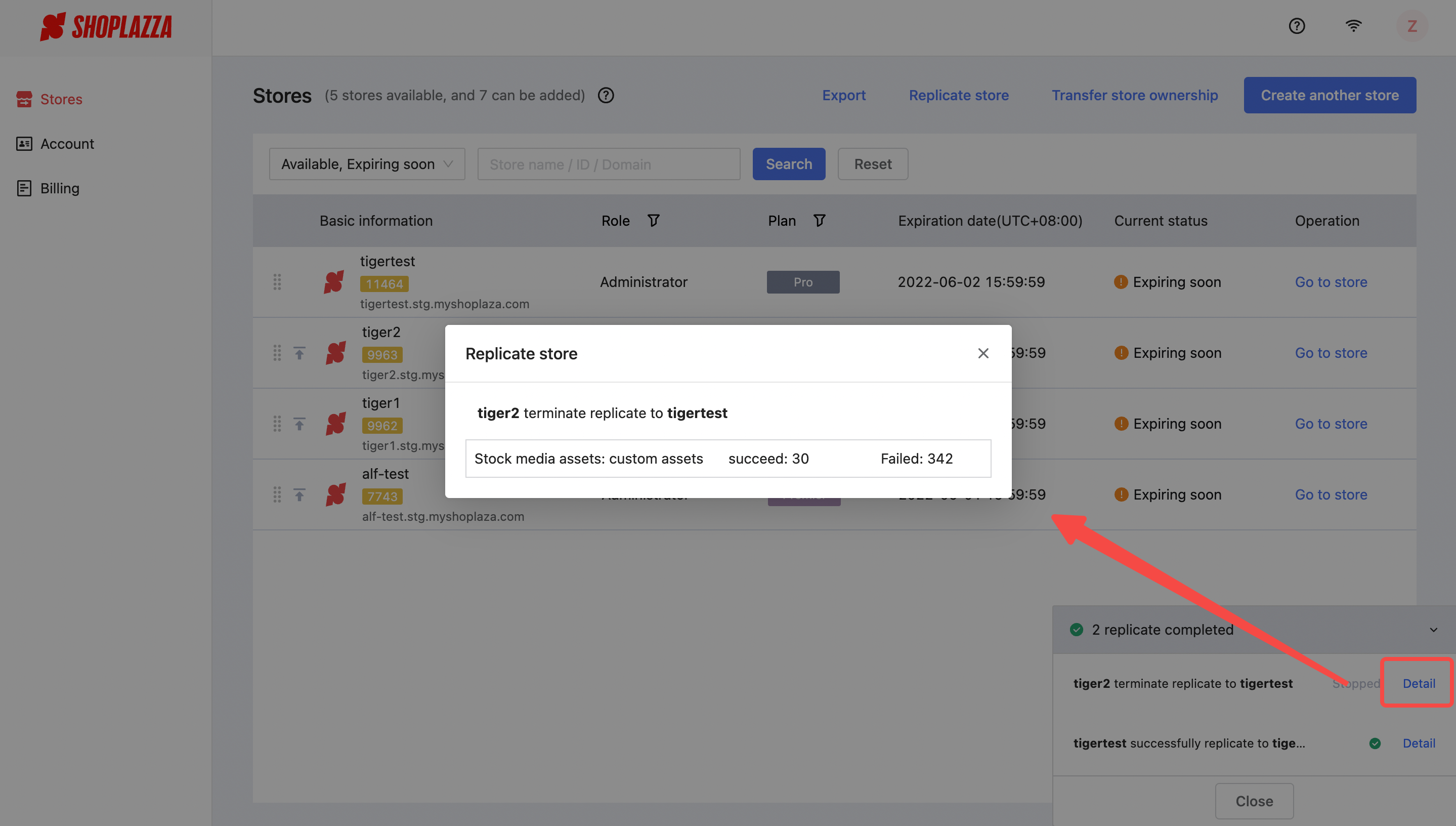 8. After all data is replicated, click Close to complete to proceed.
9. A pop up window will display to confirm whether to close the window, click Confirm to close the whole process.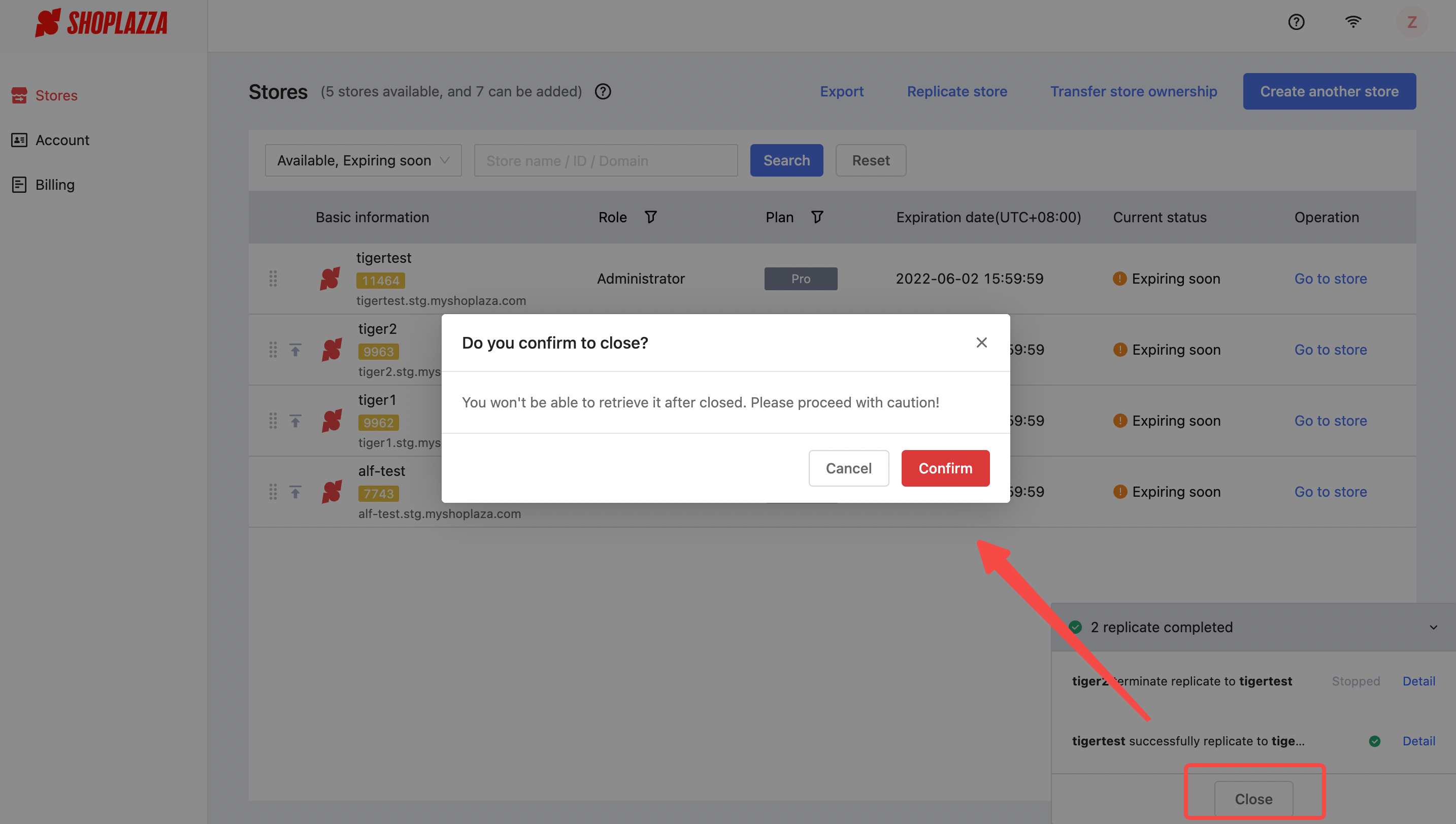 Note
The replicated products are all unpublished by default.

The replicated themes are all unpublished.

When there is a tax setting for duplicate countries/regions, the tax rate set by the replicated store will override that of the original store (that is, the store receiving the data).

If replication is done when terminating the replication, the Stop successful will be displayed.

If the details page shows replication is completed, the store is replicated successfully. You can see the replication data details. If it is not completely done, you can view the specific failure data on the details page.

Stores that are being replicated cannot be selected for replicating again.

The product management list in the replicate range is selected by default and cannot be changed. The replication is mainly about replicating the products in the store so that the store must have products to support the replication.