Setting up a Volume Discount campaign through the Discount with Purchase   app can be a great strategy to boost your sales and encourage customers to buy more.This feature allows you to offer enticing Buy X, Get Y deals, motivating shoppers to add more items to their cart for a discount or a bonus item. This article will walk you through the details of setting up volume discount.
Installing the app
1. From your Shoplazza admin > Apps > click on Visit App Store.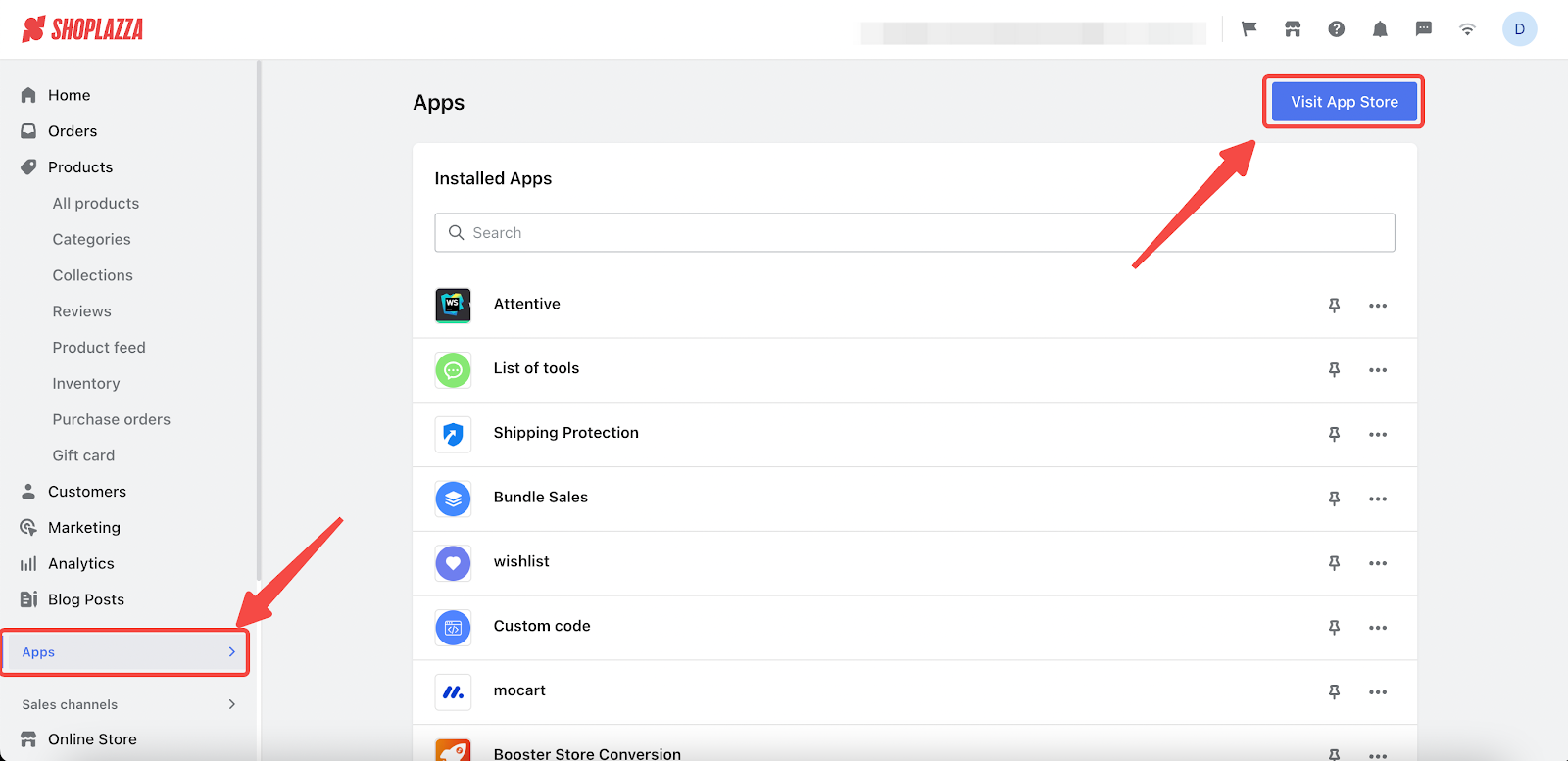 2. Enter the app name Discount with purchase in the search box and click on Add app.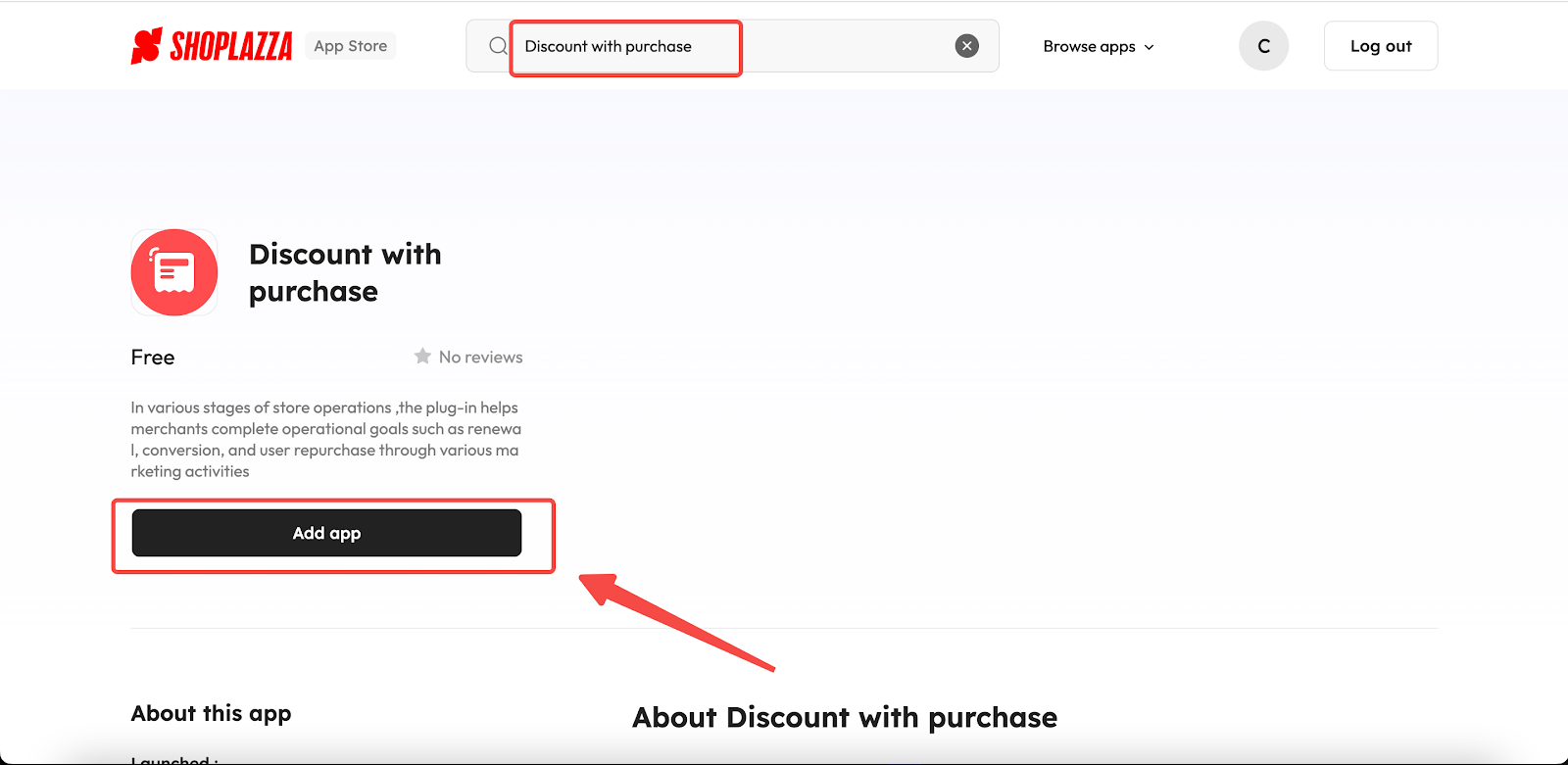 3. Click on Install app button to add it to your store.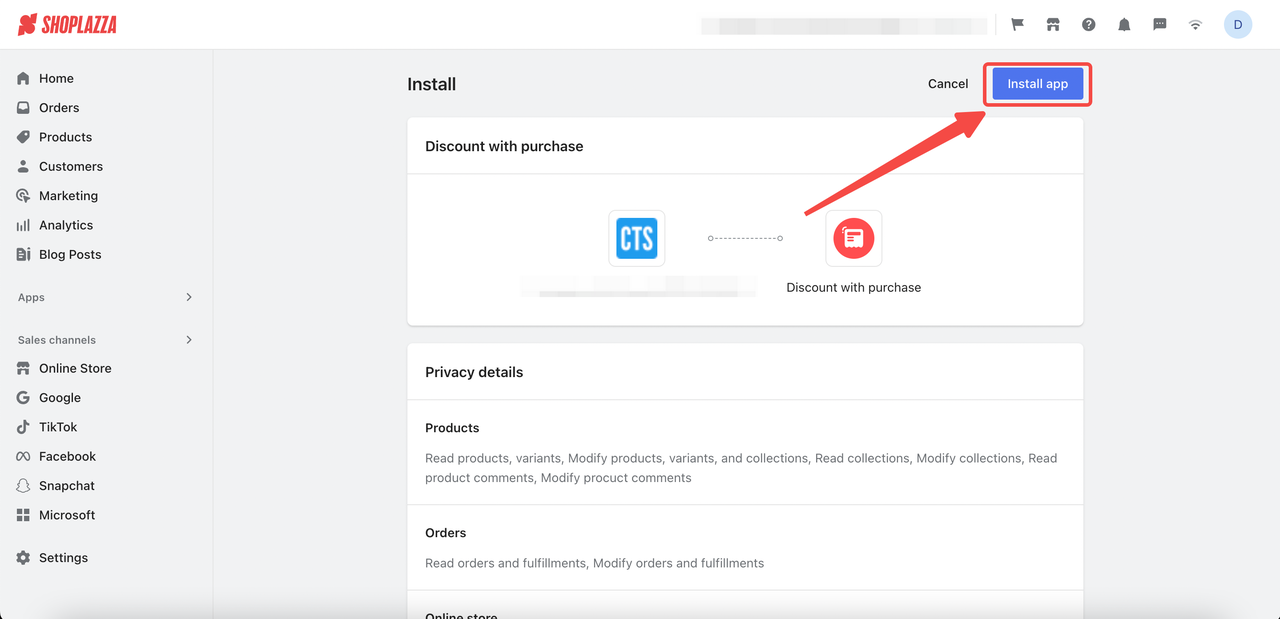 Setting up a volume discount
1. Create Activity: Switch over to Volume discount > Campaign management and click on Create Activity.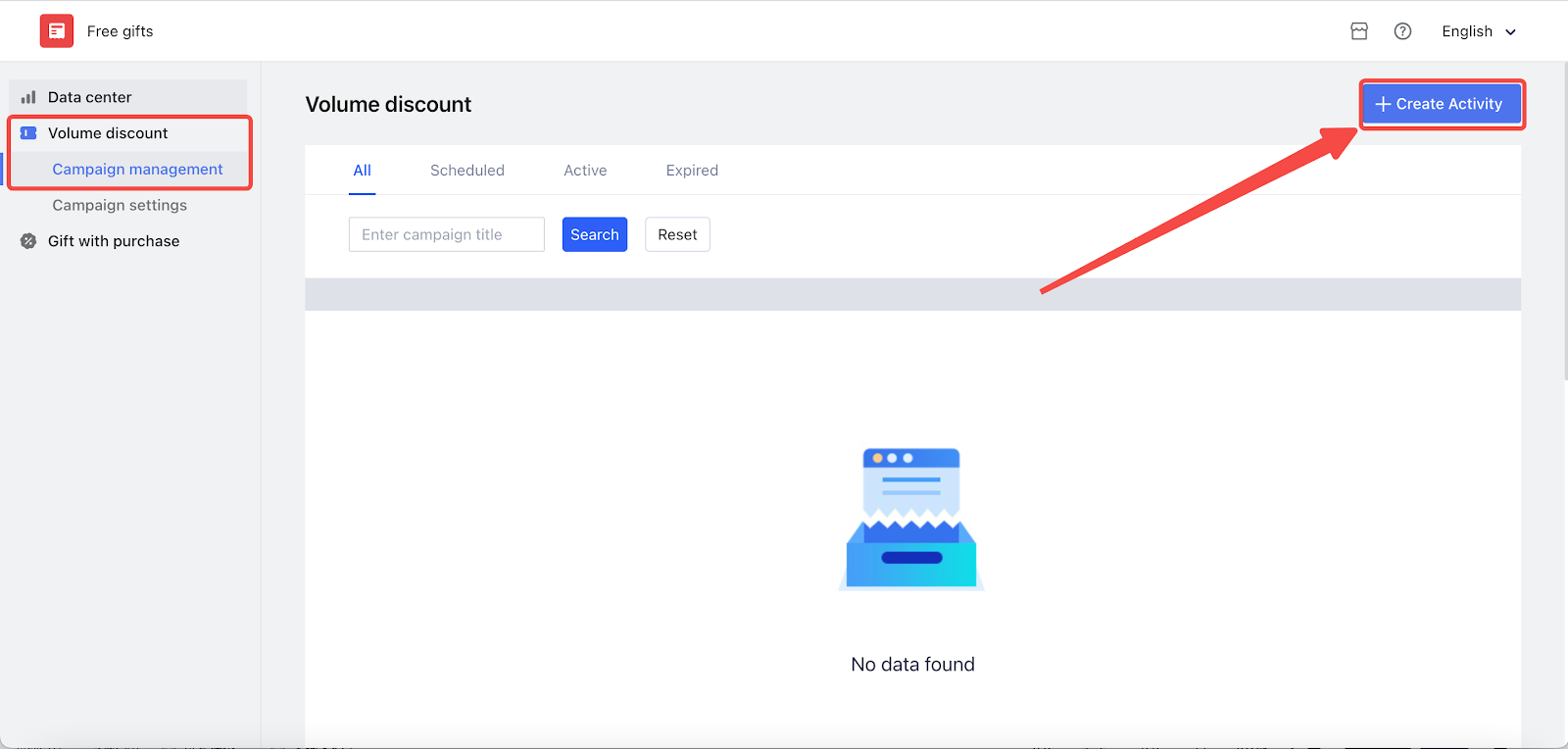 2. Fill in the basic information, define the promotion rules, and select which products the campaign will apply to (scope of application).
Basic information

Campaign title: the name of the event corresponding to the reduced offer amount displayed on the shopping cart and checkout pages of the shop.
Campaign active dates: The activity time is determined based on the time zone set in the store's general settings. Simply click on the Set time zone button, and you will be redirected to your store's general settings. The activity start time cannot be earlier than the current time, and the end time cannot be earlier than the start time.

Promotion rules

Add level: Add up to 6 levels, by clicking on the Add level button.
Delete level: You can also delete levels, simply by clicking on the Trash can icon on the right side of each level box.
Unlimited (Uncapped): When set to unlimited, the discounts work in an ongoing manner. For instance, if 3 items are purchased, the least expensive one is free. If 6 items are bought, the two least expensive are free. This pattern continues without a set limit.
Limited: If you don't choose unlimited (unchecked) and set just one level: purchasing 3 or 6 items will get the least expensive item free. If you set multiple levels, the discount is applied based on the level attained.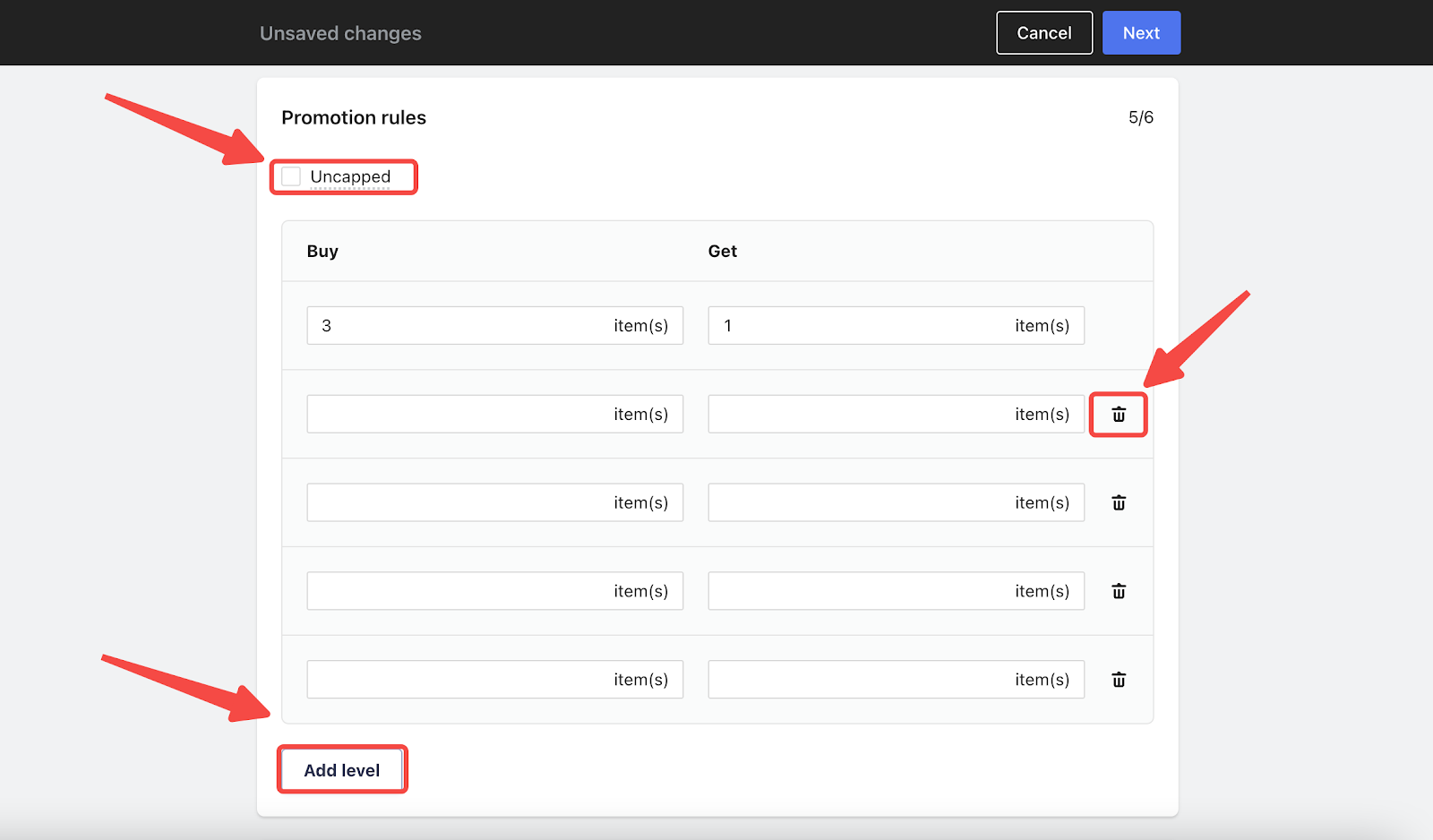 Scope of application

All products: This option excludes items that are already part of other gift with purchase promotions.
Collection products: For products that belong to multiple collections, the most recent discount with purchase campaign from any of those collections will apply.
Partial products: Use this option to select only those products that haven't been part of other gift with purchase campaigns.
Sort by: Choose how products are sorted.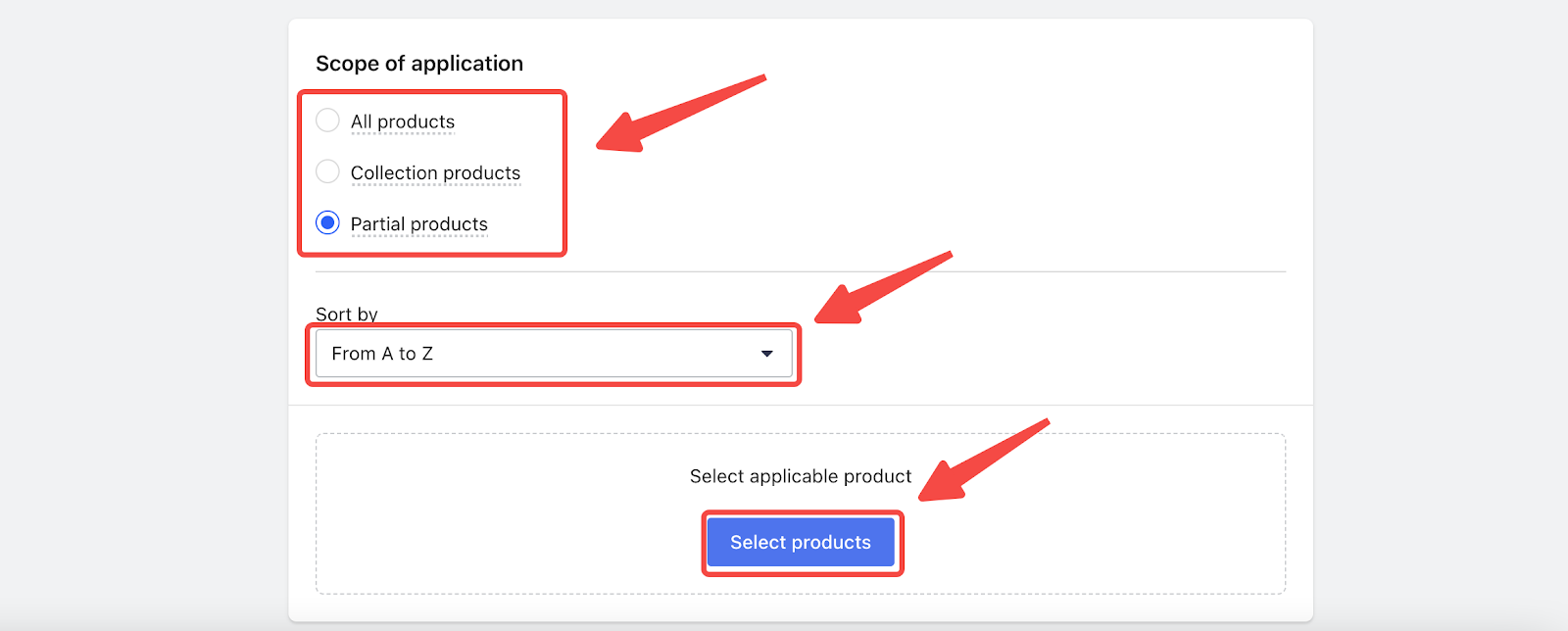 3. Once the campaign is created, click Next to enter the activity page setup.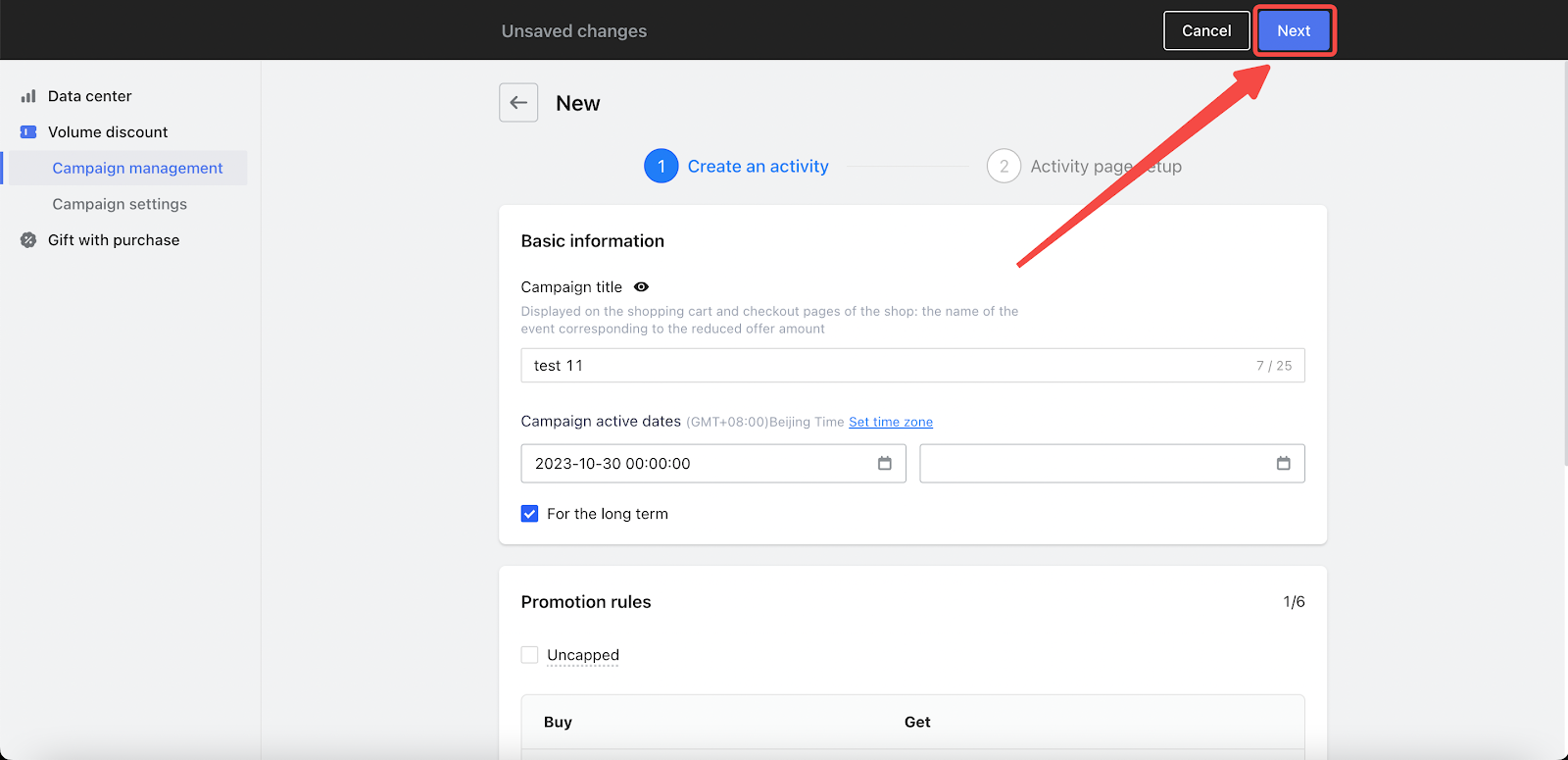 4. Activity page setup: Here, you have the opportunity to personalize various elements like the campaign banner, its display settings (campaign banner display), additional content, pop-up display, and the information bar (campaign information bar display). To see a preview of how it will look to your customers, click the Preview button.
Campaign banner: Upload your banner image from your desktop. You can opt for either a Full screen or Centered display. The recommended banner size is 1920PX x 300PX.

Campaign banner display: Decide the banner's color scheme by choosing either Default or Custom settings. If you opt for Custom, you can specify the Bottom color and text color (copywriting color)

Additional content: To include extra information, click the Add additional content button. Edit your content within a 300-character limit and, similar to the banner, select Default or Custom colors.

Note
Any footnotes related to campaign rules will appear below the Countdown timer and reminder text.
Pop-up display: Choose if you'd like a discount pop-up to appear. If enabled, this pop-up will show on all pages except checkout and registration, and will display once per visit. For more settings, click on Pop-up list Settings.


Campaign information bar display: Decide if you want to display an information bar that highlights the campaign. If enabled, this bar will be excluded from showing up on promotional shopping cart pages, as well as checkout and registration pages. You can also choose between Default or Custom color options for the banner.

5. Switch over to Campaign settings. Here you can customize the campaign content, campaign label and promo pop-up. Click Preview to see how the page for customers will look like before it goes live.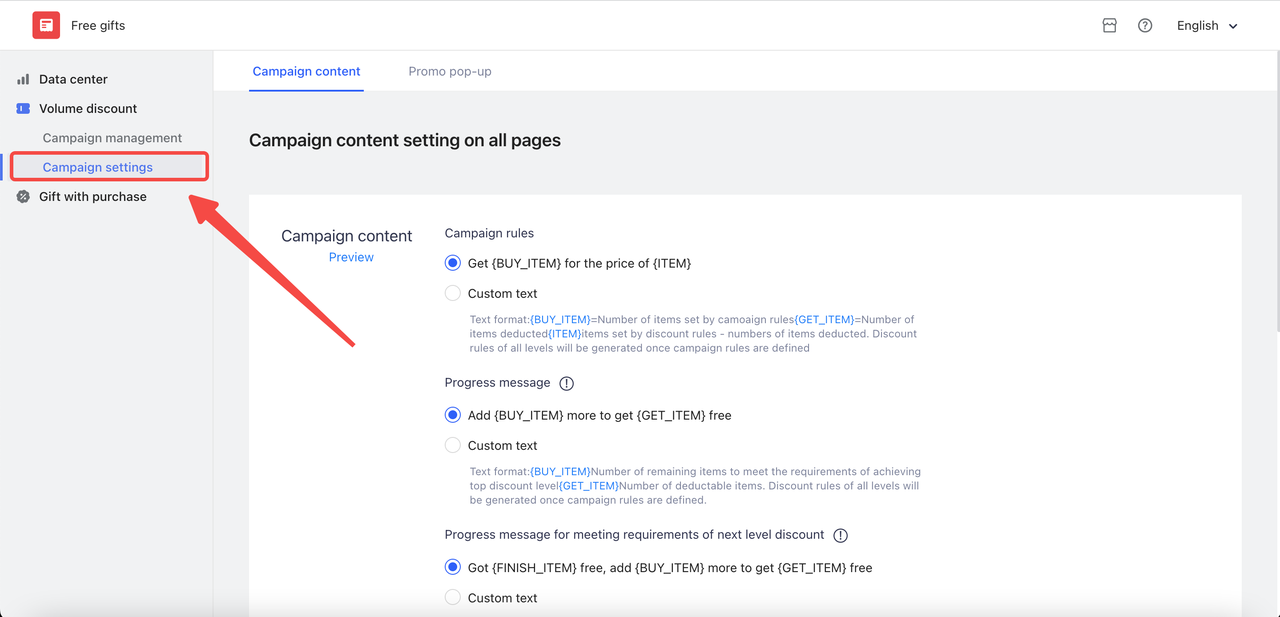 Campaign content: Choose to display either the default campaign text or your own Custom text. You can also set up an option that allows customers to be directed to the campaign page by clicking on the content.
To view on how it will be displayed to your customers, click on Preview.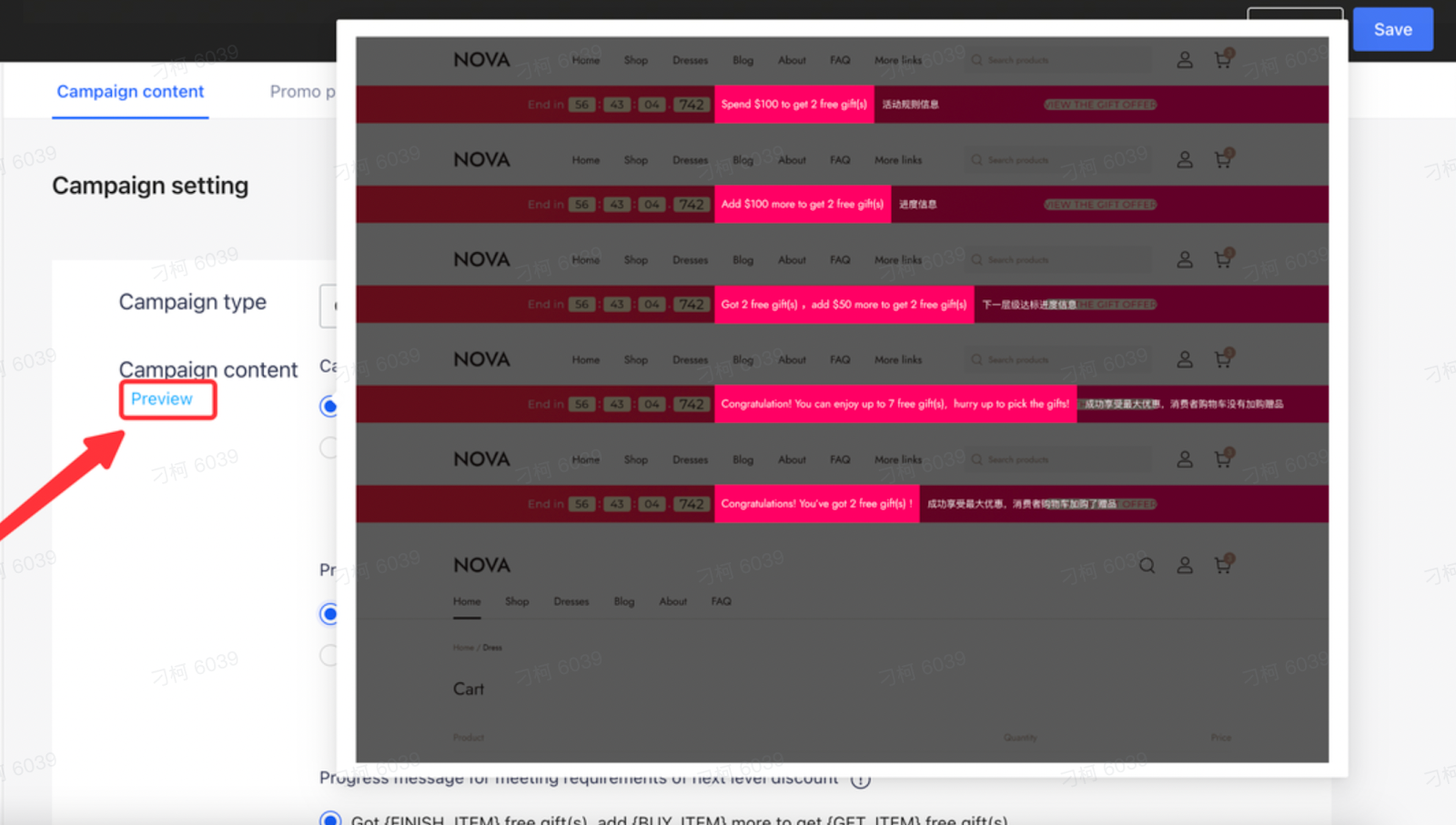 Campaign label: You have the option to Enable or Disable (close) the display of campaign labels. If you choose to enable it, you can edit the label text, but keep it within 50 characters. Again, click Preview to see how it will appear.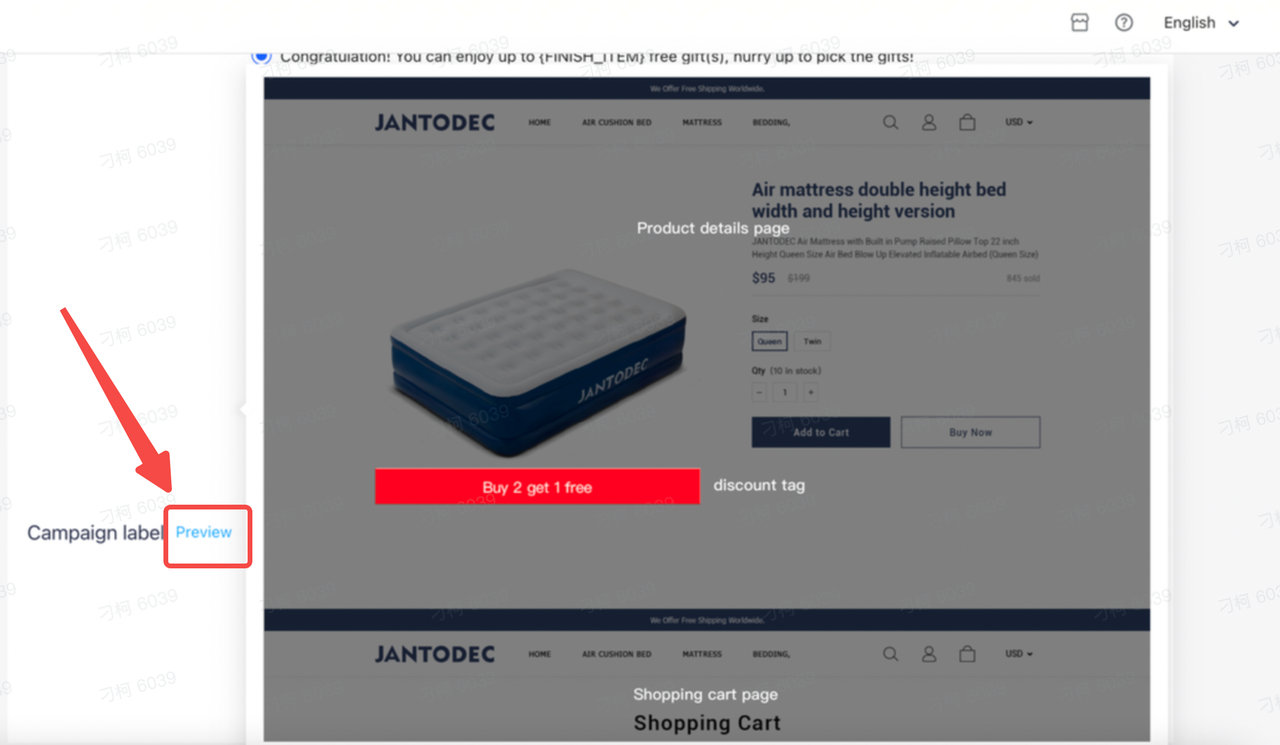 Promo pop-up: Use the Status and Sort order filters to review your promotional pop-ups.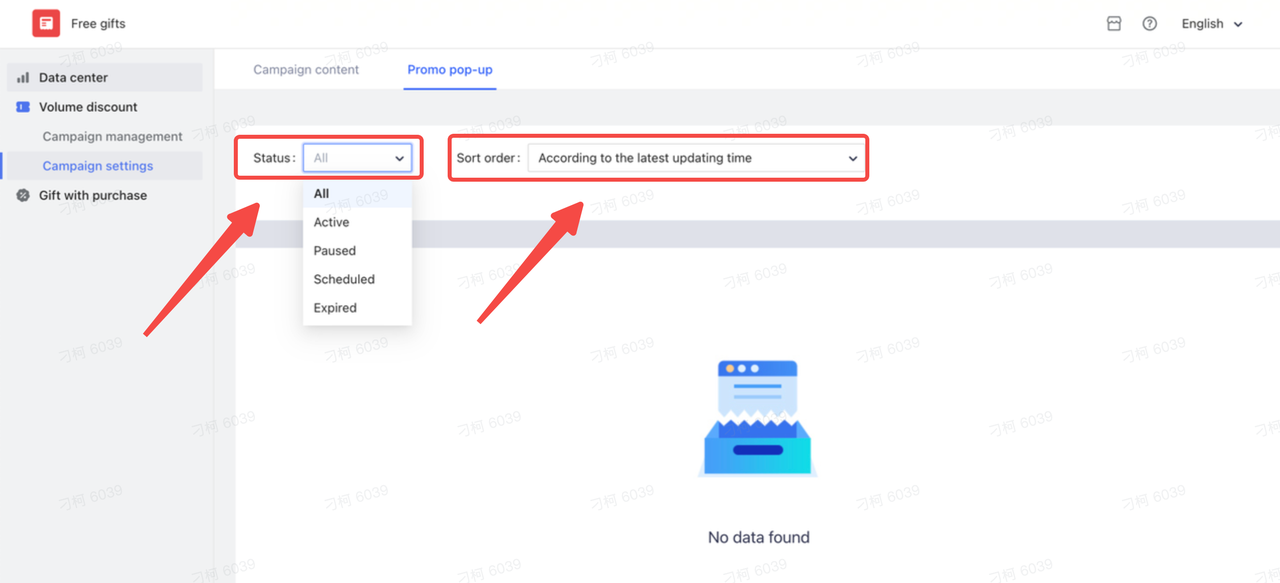 Click on the "···" button for options to pause, edit, or preview the pop-up.